I am going to admit that I was not sad to dive into this Best Bakery Spokane WA Guide! LOL! The excuse to visit some of our favorite Spokane Bakeries again just to make sure they still tasted amazing and offered delicious baked goods..sign me up!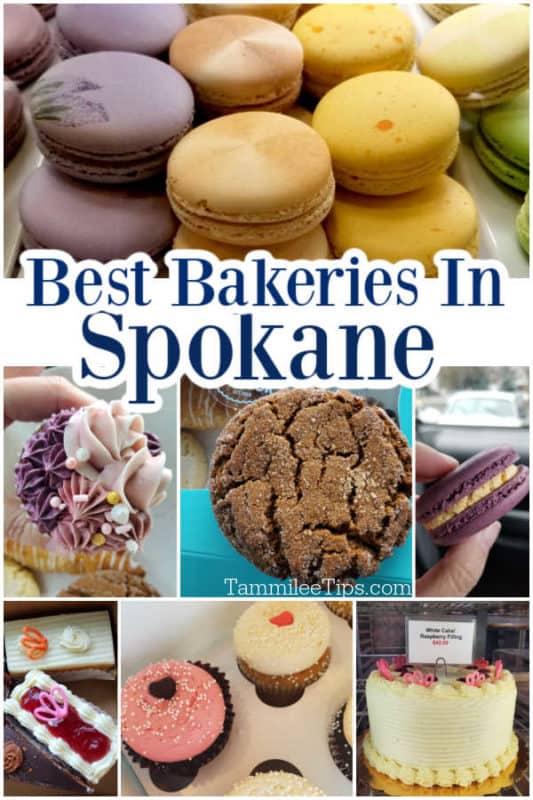 Best Bakeries in Spokane
There is something amazing about that moment you bite into a sweet, decadent, rich baked treat. Your taste buds rejoice as the sweet flavors wash over you and you can't help but smile as you savor your treat.
Baked goods are comfort, they are love, they are something we all grow up hoping for more of. As an adult, I have a huge appreciation for anyone who can make baked goods that not only taste amazing but look amazing too.
I love baking! I have a ton of dessert recipes we have shared with you over the years. One thing I can say is I have to work to make them look amazing. It is not ingrained in me to create fine desserts I am much more of a comfort food dessert girl.
Diving into this guide to the best bakeries in Spokane I wanted to showcase both beautiful epic pastries and comfort desserts that make you think about family meals. Each of these bakeries offers something that made us smile, made our taste buds rejoice, or offered something unique and must try.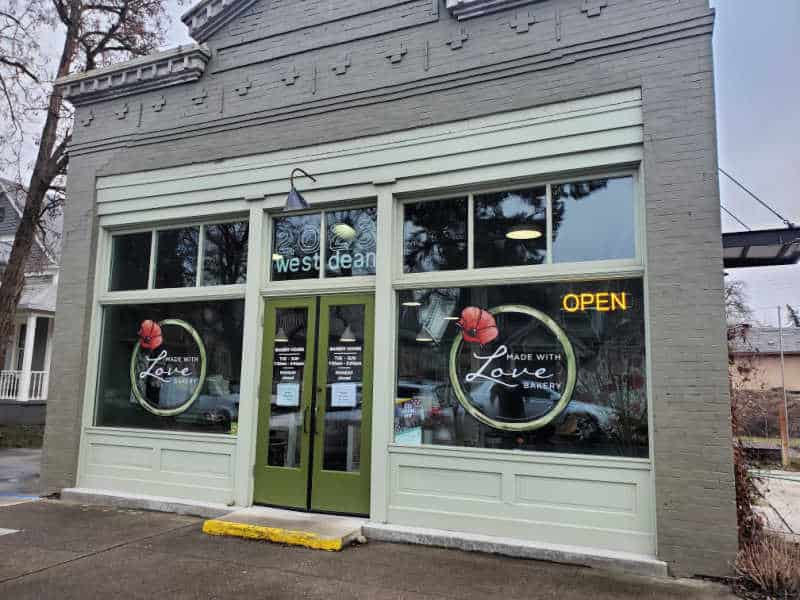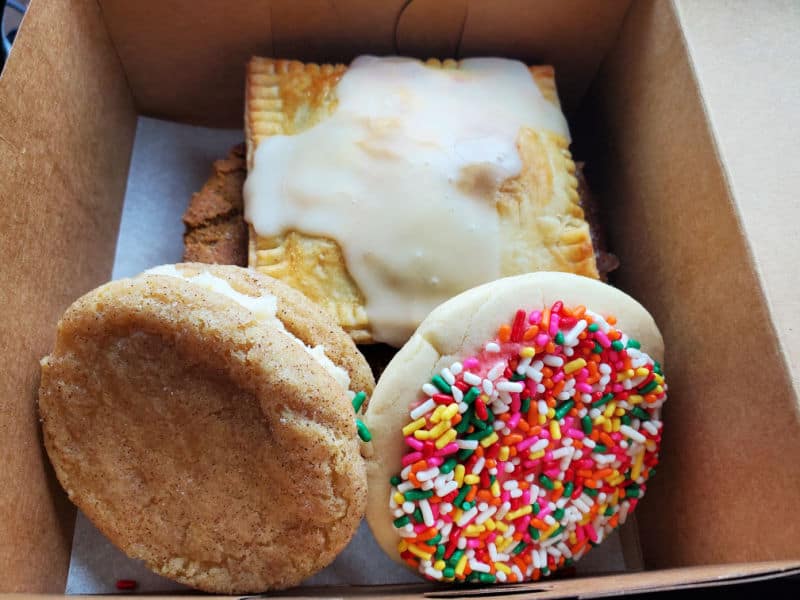 Made with Love Bakery
Location - West Central/Kendall Yards
Bakery Type - Comfort food desserts
I found Made with Love Bakery one morning while playing around on Instagram. I was looking for fun new bakeries and restaurants we hadn't had a chance to visit and came across photos of Made with Love Bakery's sweet treats.
I am beyond happy to say that the sweet baked goods not only live up to how good they look in photos they are better. Hello yum!!!
This super cute small bakery produces all of its products in house. They are located in a neighborhood surrounded by cute older homes. This tiny bakery produces amazing baked goods including cookies, pop-tarts, scones, and cakes.
They also have a rotating selection of gluten-free baked goods.
Baked Goods you need to try!
Maple Brown Sugar Cinnamon Pop-Tart
Salted Caramel Snickerdoodle Cookie
Chocolate Chip Cookies - This may be my favorite chocolate chip cookie in all of Spokane! It was so dang delicious
You can check out the Made with Love Bakery Instagram stories daily to see what is on the menu. I would suggest going in early if there is something specific you need in your life! The day we went they had made an epic red velvet cake and it was sold out by 9 am.
Made with Love Bakery Address -  2023 W Dean Ave, Spokane
Phone - (509) 919-0041
Website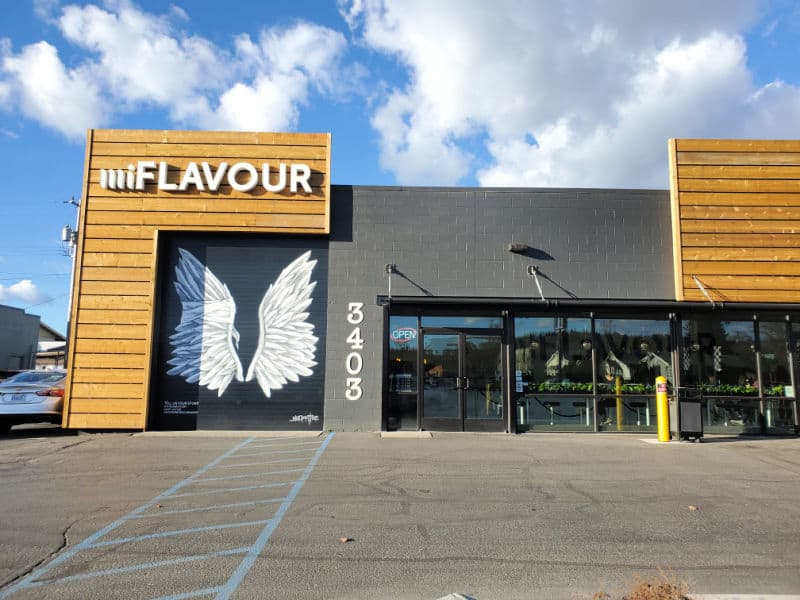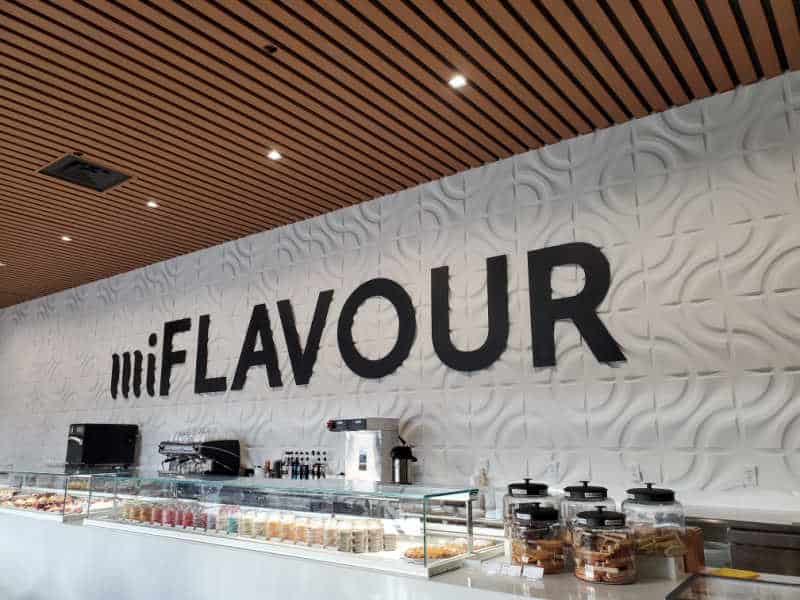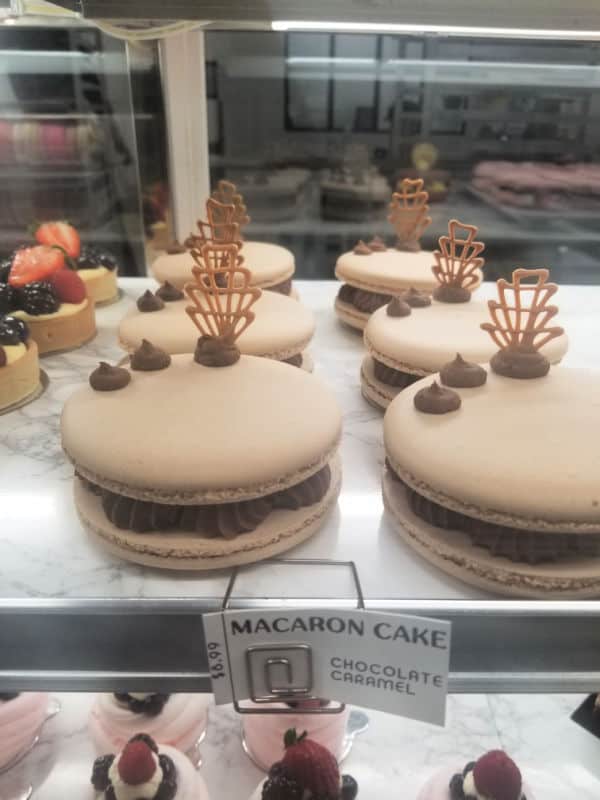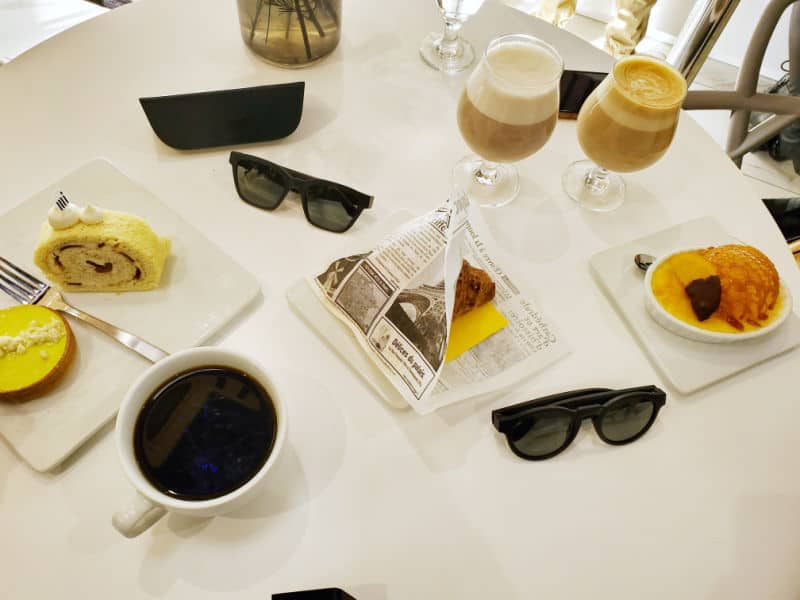 MiFlavour
Location - Spokane Valley
Dessert Type - French patisserie
I am going to admit that I pronounced MiFlavour wrong for months. I tried to give it a French twist and sound fancy when I told my husband we needed to go there. Then one day we were there and I heard a staff member pronounce the name and well I was wrong and then some.
The correct pronunciation is "MY Flavor" not the way I was saying it " me flavoooooooor" which is probably not really a thing but sounded great in my head.
Let's be real though you did not come to this Bakery Spokane guide to read about me mispronouncing words you came here to learn about the best desserts Spokane has to offer. Well, MiFlavour is one of our favorites. They consider themselves a modern French bakery.
Everything is made from scratch with fine ingredients. The moment you walk into the bakery you can tell how much time and energy went into creating each dessert.
They are very upfront on what they do and do not make within the bakery even putting a list on their website. You will not find the following items at MiFlavour - Scones, Cupcakes, Eclairs, Cream Puffs, Pies, Rustic Bread, Muffins, Sugar Cookies, or Brownies. Don't worry if you are looking for these items we have recommendations for them included in this guide.
What they do make is amazing and you will want to buy more than you think you want because trust me it is a sad moment when the MiFlavour box is all of a sudden empty.
You do not want to miss their Macarons! This is the go-to place for Macarons in Spokane because they are amazing! For a fun twist make sure to try a Macaron Ice Cream Sandwich! Don't miss the huckleberry Macaron Ice Cream Sandwich to taste a truly local flavor.
Other not to be missed bakery items include:
MIA- Fresh fruit tart displayed on a bed of delicate vanilla diplomat cream.
Creme Brulee - Topped with a sugar dome!
Unique Macarons - Throughout the year MiFlavour releases fun-shaped macarons including panda bears named KiKi with a cake batter filling, Mr. snowmen with a smooth egg nog chai buttercream, unicorns, and bunnies named Milly and Lilly.
If you need a special occasion cake they also do custom cake orders and their cakes are amazing.
The owners even started a second business with Volonti Gelato! Helllo yum! We may have to work on a Spokane Ice Cream Guide just for the excuse to try more flavors of Gelato.
MiFlavour Address - 3403 E Sprague Ave, Spokane, WA 99202
Phone - (509) 315-4516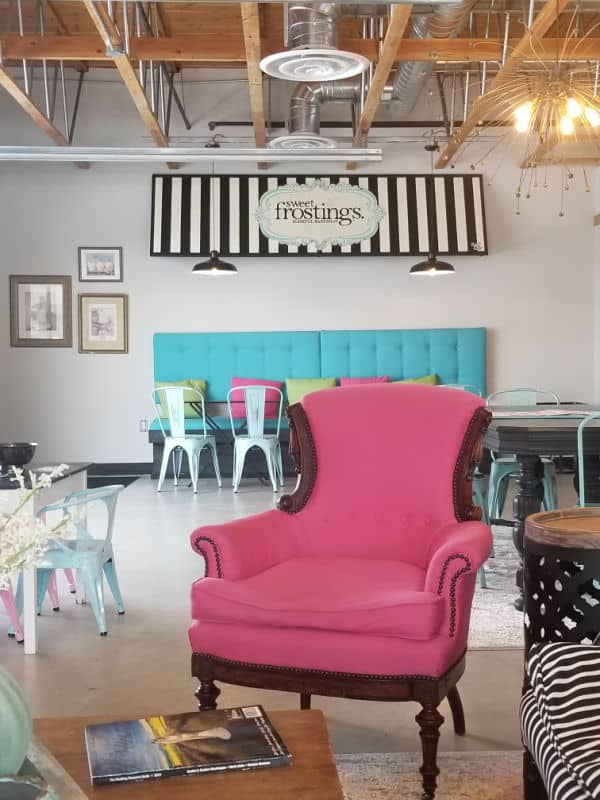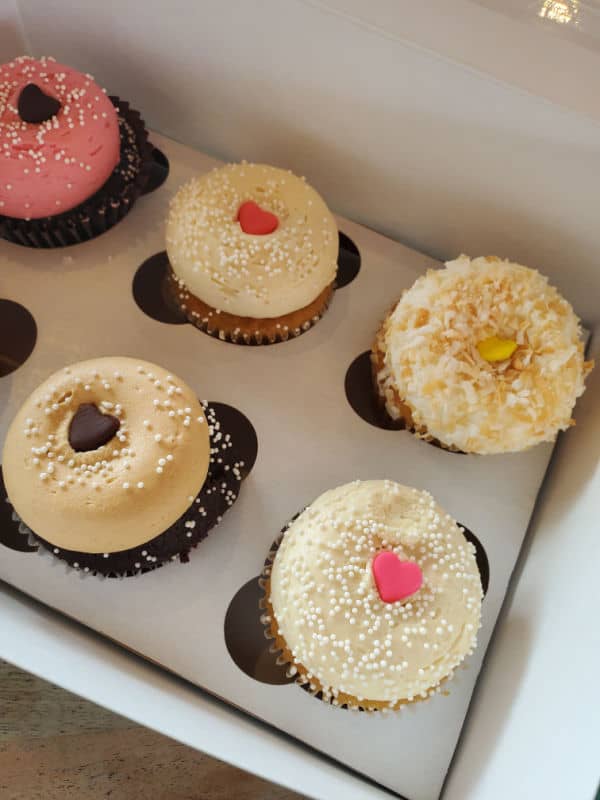 Sweet Frostings Blissful Bakeshop
Locations - Downtown, Northtown Mall, Spokane Valley Mall, North Spokane
Dessert Type - Cupcakes and other baked goods
Sweet Frostings Blissful Bakeshop offers a rotating menu of delicious fresh-baked cupcakes that never sit in their bakery longer than 48 hours. Their North Spokane location is one of my favorite places to take a bit of me-time with a great book. The inside is comfortable, cute, and relaxing making it the perfect place to get a chai tea and a cupcake and slow down for a few minutes or an hour.
Cupcake Flavors not to miss:
Salted Caramel - I am going to be honest and admit that I would face plant in a bucket of the Sweet Frosting Salted Caramel Buttercream any day of the week. The cupcake is honestly just a holder for the epic frosting for me and the salted caramel cupcake with salted caramel sauce baked in it is always good.
Gluten-Free Chocolate Decadence - My husband swears this is the best cupcake he has had anywhere in Spokane.
French Toast Cupcake - Cinnamon French vanilla cake with maple buttercream and crispy bacon on top.
Orange Cream - Orange cake made with fresh-squeezed orange juice and orange zest, topped with a fresh orange buttercream
They also have a Vegan Red Velvet and have a Gluten-free cupcake every day they are open. This is truly a Spokane Cupcake Shop for everyone. I love that they have both vegan and gluten-free cupcakes available.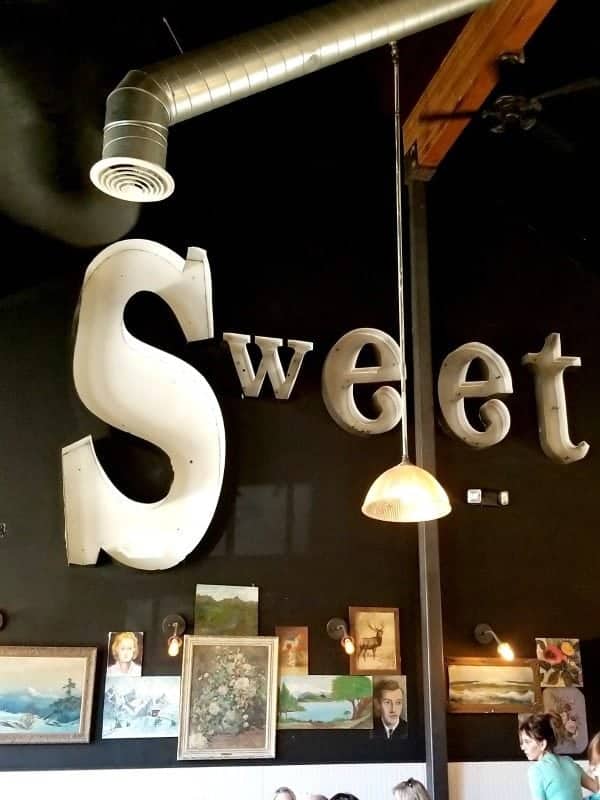 Chaps Bakery
Location - South Spokane off of Highway 195
Dessert Type - Comfort
Chaps is both a restaurant and a bakery all combined into a 1912 renovated farmhouse. Their scones and cinnamon rolls are what breakfast dessert dreams are made of. We included Chaps in our Best Spokane Breakfast Guide and now in this Best Spokane Bakery Guide for a reason...they never disappoint!
I am not going to admit how many times we have visited Chaps but let's just say we did our due diligence in making sure they offer epic baked goods year-round.
Chaps Address - 4237 Cheney Spokane Rd
Phone Number - 509-624-4182
Boots Bakery
Location - East End of Downtown Spokane
Dessert Type - Vegan
Boots Bakery is the go-to Spokane Bakery for Vegan Desserts. They have a cute sitting area and offer a large variety of vegan options, not just dessert.
They are known for their Pumpkin Waffles with Chai Butter, Coconut Jasmine Rice Pudding, granola, and more!
Boots Bakery Address - 24 W Main Ave, Spokane, WA 99201
Phone Number - (509) 703-7223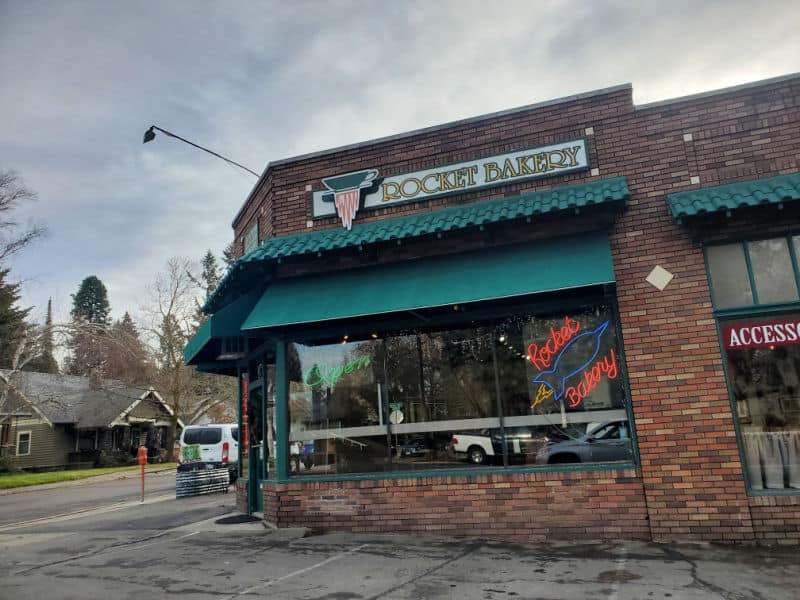 Rocket Bakery
Location - Downtown, South Hill, Spokane Valley
Dessert Type - Coffee shop pastries
There are five Rocket Bakery locations spread throughout Spokane. They offer baked goods you would normally find in a coffee shop including banana bread, scones, cookies, lemon bars, and cinnamon rolls.
All of the baked treats are made in their in-house bakery.
Rocket Bakery is a local and independent bakery and coffee shop that has been in Spokane since 1992.
Bakery Items not to miss:
Pumpkin Bar with Cream Cheese Frosting - This is a local favorite
Banana Bread - We have heard this is one of the best Banana Breads in Spokane
Ginger Molasses Iced Cookie - This cookie is only offered seasonally. We tried it in January and it was the perfect sweet winter treat.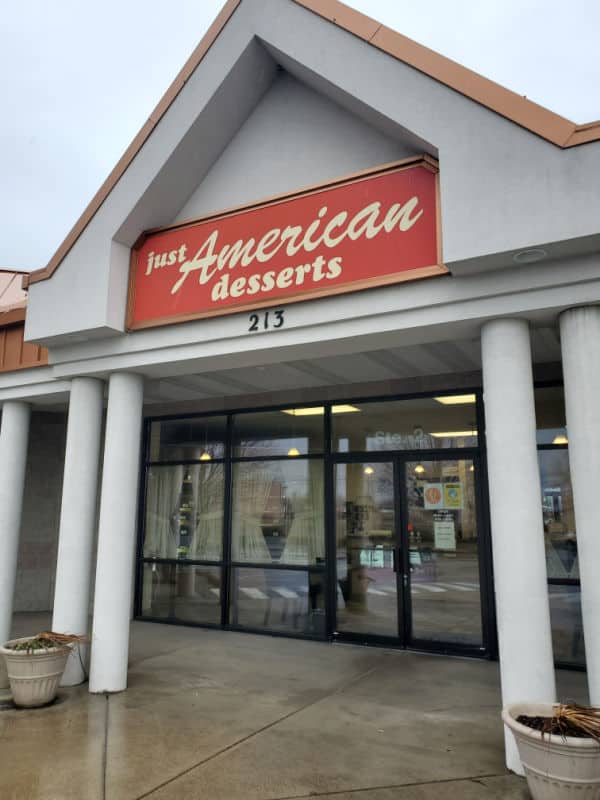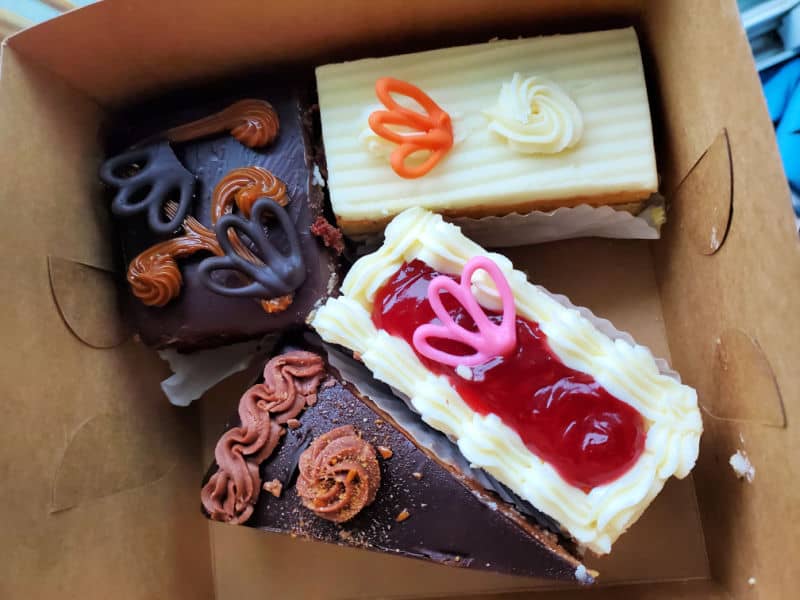 Just American Desserts
Location - Spokane Valley
Dessert types - cakes, cheesecake, and wedding pastries
Just American Desserts offers everything from custom wedding cakes to individual slices of decadent cakes and cheesecakes. This Spokane Valley bakery has been open since 1986 offering desserts and celebration cakes. Over 34 years of offering epic desserts!
Baker Eva Roberts who owns Just American Desserts won 4th place in the 2020 Holiday Baking Championship on Food Network.
I love that you can get different slices of cake to try when you visit this great bakery. I will warn you that the variety of decadent cakes makes it really hard to decide on which cakes to try. lol!
I stood in front of the bakery case for a while deciding which cakes and cheesecakes I wanted to bring home.
Just American Desserts does not use any mixes or artificial ingredients. They are focused on using real butter, pure chocolate, and the freshest fruit possible in each of their desserts.
Make sure to try their Humble Cookies! These soft spicy cookies are epic with a hot cup of coffee. Absolutely delicious!
The Sour Cream White Cake with raspberry filling and sour cream buttercream is drool-worthy! I am going to warn you right now to make sure you get your own slice. This cake is so good you do not want to have to share it with anyone.
Chocolate fudge cake with salted caramel filling and chocolate fudge buttercream...
Chocolate Peanut Butter Cheesecake...
The list could go on of all the epic desserts available daily at Just American Desserts!
Just American Desserts Address - 213 S University Rd # 2, Spokane Valley
Phone Number - (509) 927-2253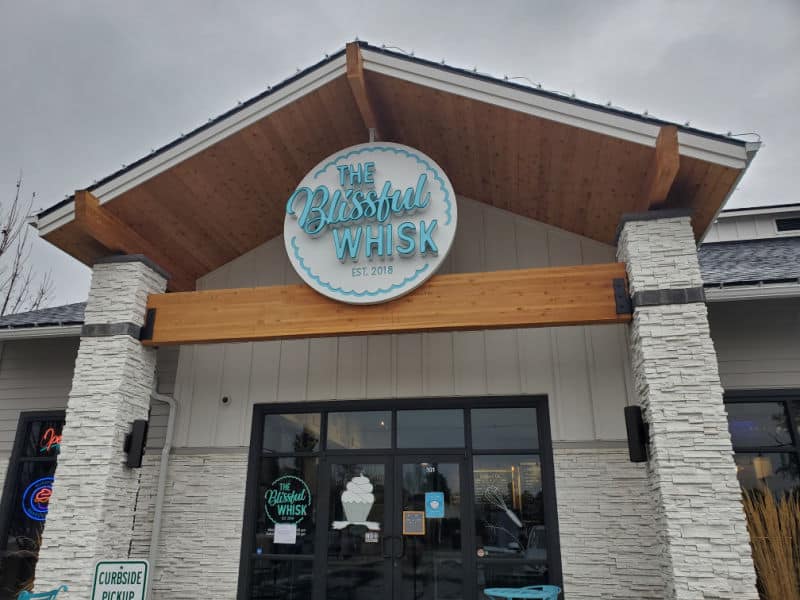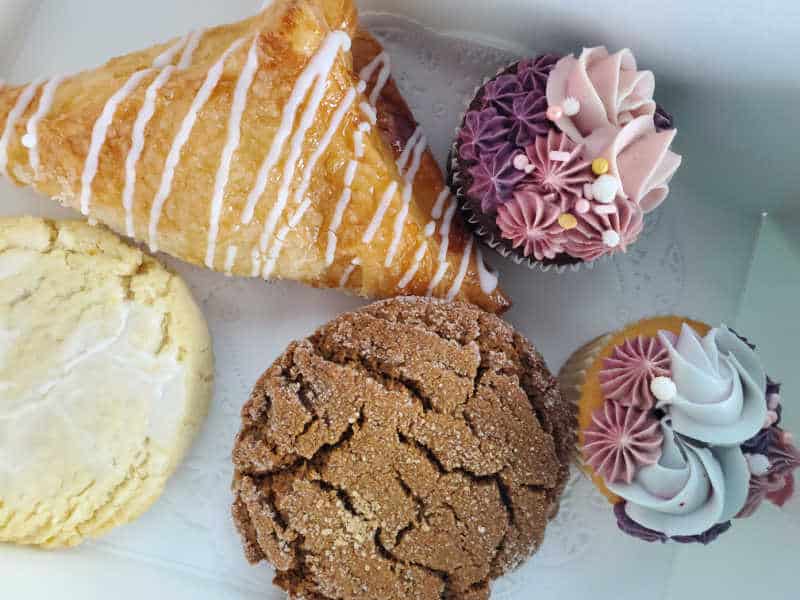 Blissful Whisk
Location - Spokane Valley/Liberty Lake
Dessert Type - Coffee Shop Bakery
The Blissful Whisk is located on the eastern edge of Spokane Valley near Liberty Lake. This coffee shop/bakery has a great variety of baked sweet treats!
They offer everything from sweet and savory scones, cupcakes, cookies, fruit bars, and Spokandy Truffles.
Make sure to plan time to just stare in awe of all the options in the pastry case! I planned to buy a couple of things and ended up leaving with six baked goods because I couldn't stop myself.
One thing I absolutely love is their spiced chai is actually spicy and full of flavor! They have a full coffee menu so you can get your caffeine and sugar hit in one place.
Their baked goods are made in house each morning except for the Spokandy truffles and the Boots Bakery gluten-free options.
Blissful Whisk Address - 1612 N Barker Rd, Spokane Valley
Phone Number - (509) 242-3189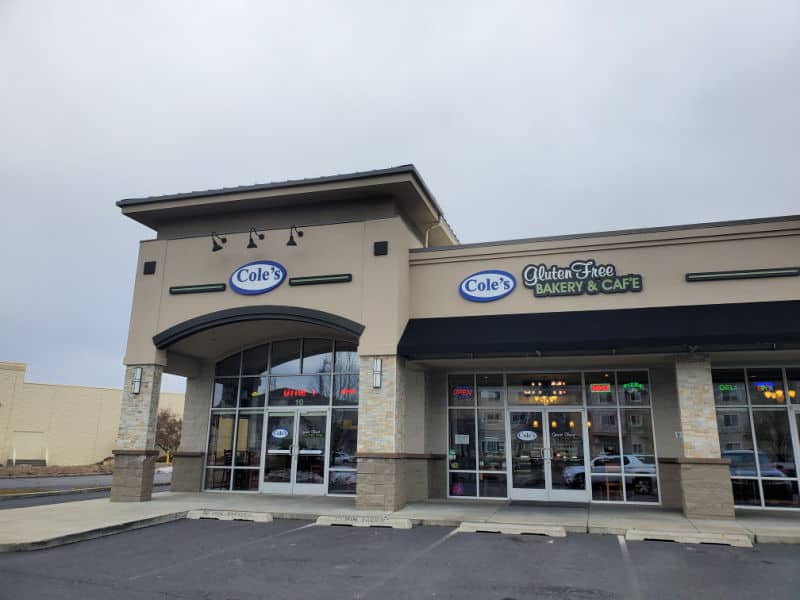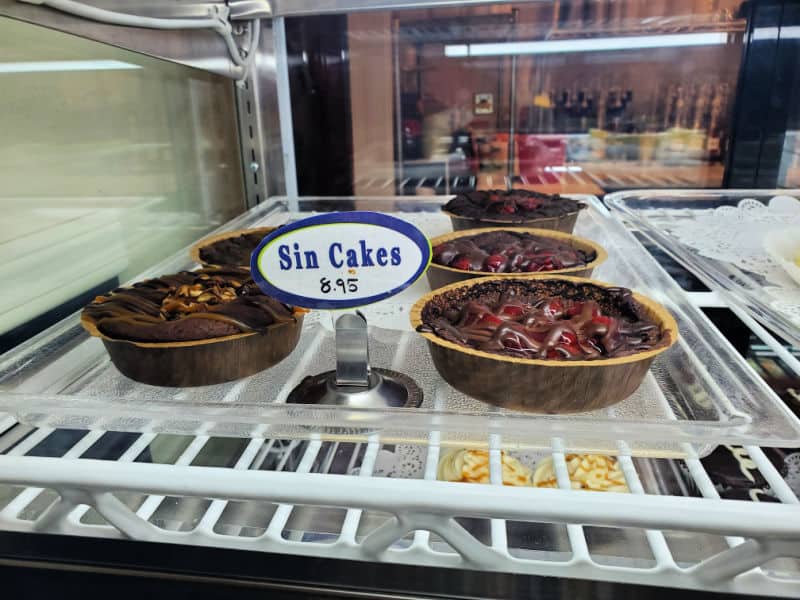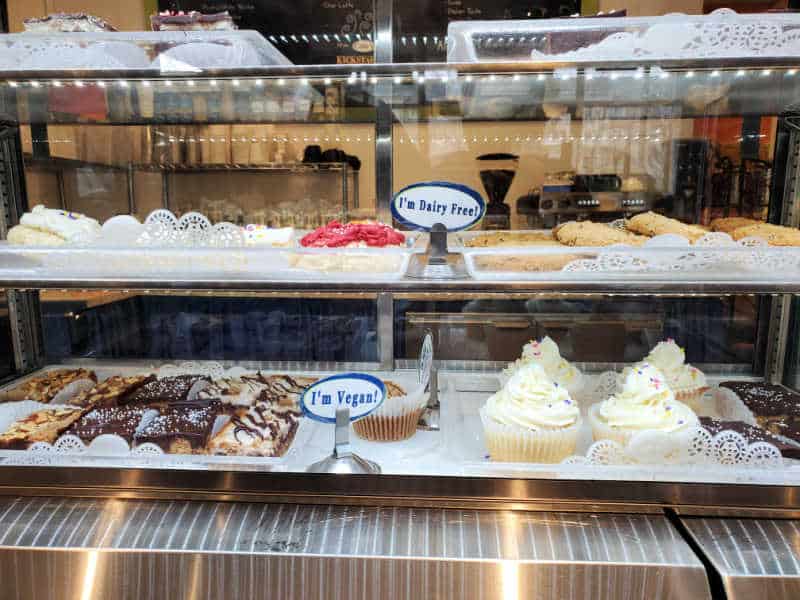 Cole's Bakery and Cafe
Location - North Spokane
Dessert Type - Gluten-free/keto/peanut-free
Cole's Bakery and Cafe is the only full-service gluten-free restaurant in Spokane. They offer a full menu of gluten-free menu items including desserts.
They offer a rotating option of desserts including cupcakes, cheesecakes, scones, cookies, cakes, brownies, and bars. They also offer gluten-free bread. They have so many amazing gluten-free baked goods it can be hard to decide what you want to get.
If you have celiac disease or worry about cross-contamination this is a Spokane bakery dedicated to keeping you safe and happy. They have signs at the door and in the restaurant that no outside food can be brought in. They work to educate all customers of the importance of keeping the restaurant gluten-free for every guest.
Coles Bakery Address - 521 E Holland Ave, Spokane
Phone - (509) 413-1739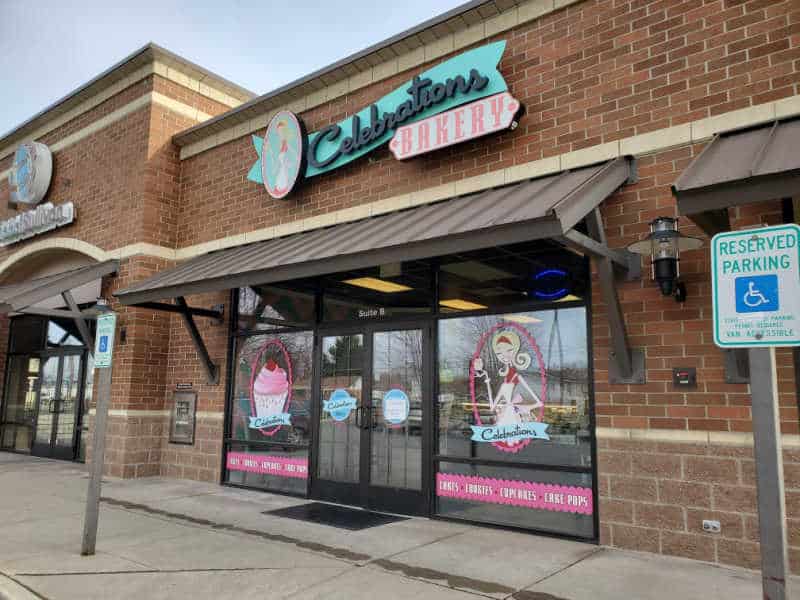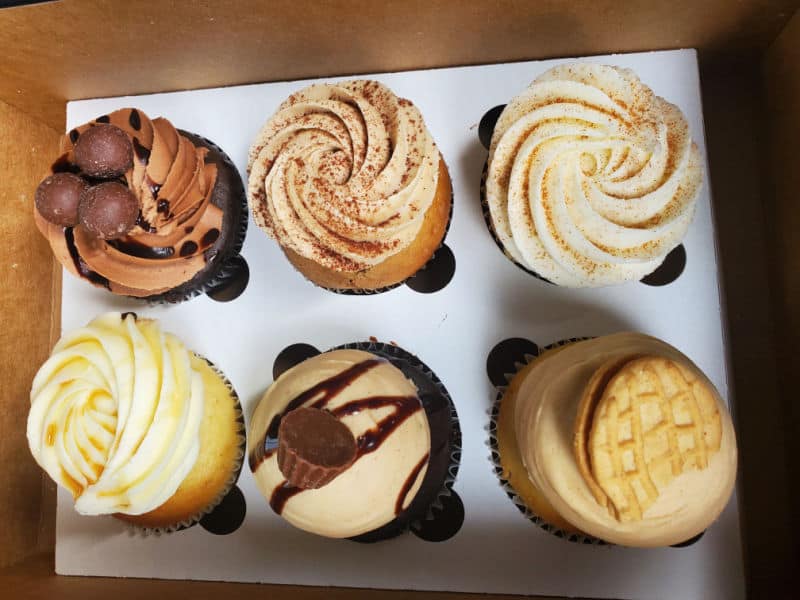 Celebrations Bakery
Location - Spokane Valley
Dessert Type - Cupcakes
You may remember Celebrations Cupcake Bakery from their bright pink building that used to be on Garland Ave. They have since moved to Sullivan Ave in Spokane Valley. Don't worry they still have amazing cupcakes!
If you love icing you are going to LOVE these cupcakes! they are topped with a healthy portion of icing that tastes amazing.
Don't miss the Deputy Craig cupcake that has a vanilla cake with caramel filling, cream cheese frosting, and a caramel drizzle.
The Nutter Butter Cupcake and Malted Chocolate cupcakes were epic. Really everything tasted amazing.
Celebrations Bakery Address - 315 S Sullivan Rd, Spokane Valley, WA
Phone Number -  (509) 315-5973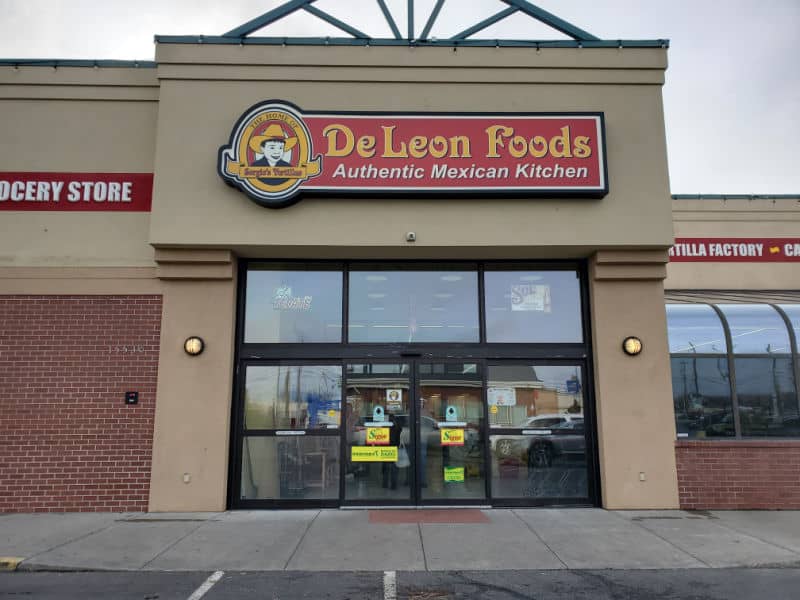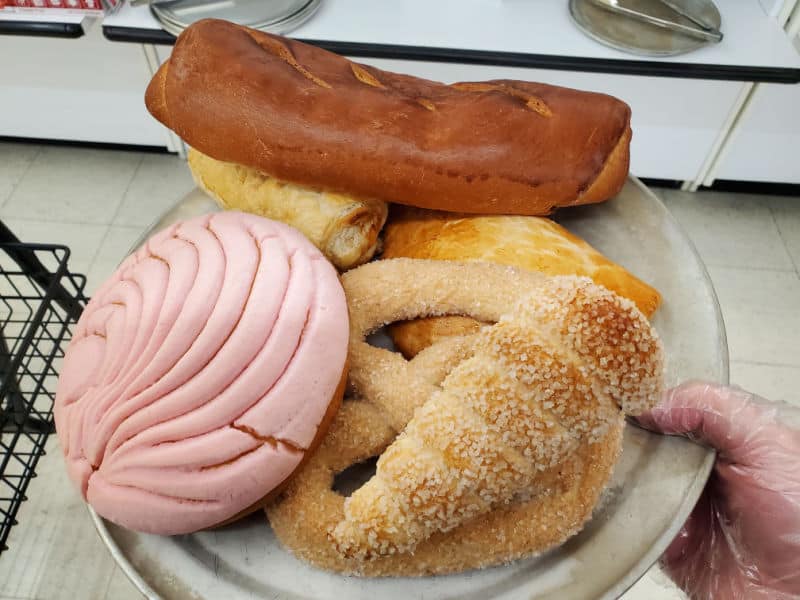 De Leon Foods
Locations - Spokane Valley, North Spokane
Dessert Type - Mexican Pastries/Tortilla Factory
De Leon Foods has two locations in Spokane that offer fresh Mexican Pastries and amazing tortillas. They make fresh bread daily along with special occasion cakes and desserts on site. They also make tortilla chips, salsas, and tamales in house. Don't miss Sergio's Tortillas!!!
Not only does DeLeon Foods have two grocery stores with bakeries they also have a taco bar and restaurant.
The Spokane Valley Grocery location is also the home of the De Leon Tortilla Factory which can produce more than 19,000 tortillas an hour! You can see the factory at the back of the store.
De Leon Foods Spokane Valley address - 15530 E Sprague Ave, Spokane Valley, WA
De Leon Foods Spokane North address - 102 E Francis Ave, Spokane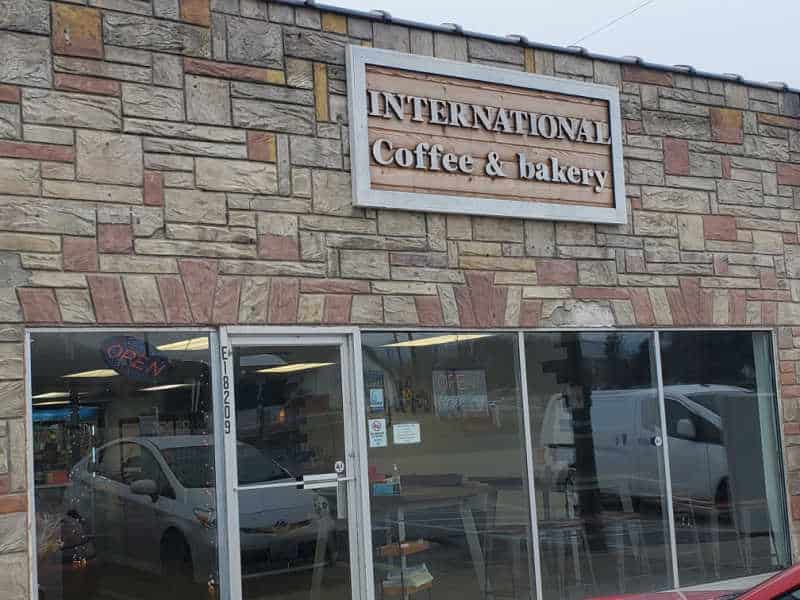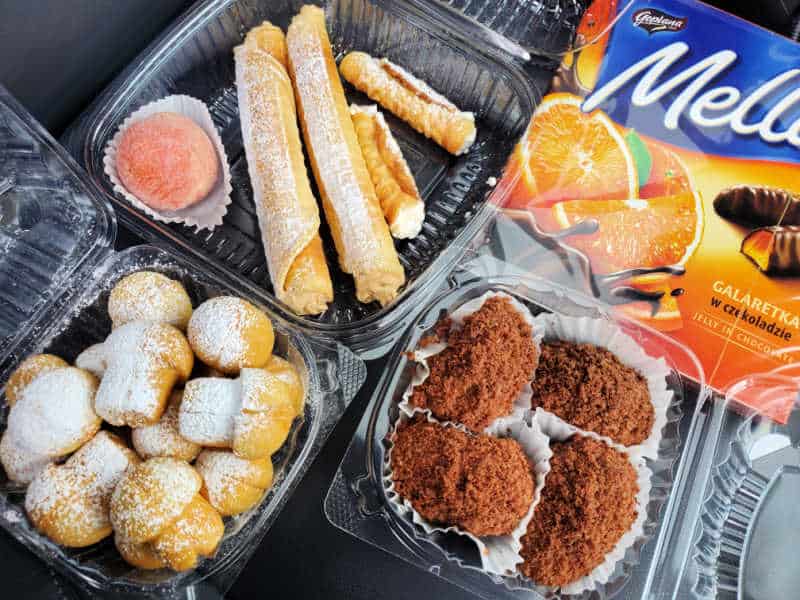 International Coffee and Bakery
Location - Spokane Valley, Greenacres
Dessert Type - European/Russian
International Coffee and Bakery is a small grocery store/coffee shop/bakery located in the Greenacres area between Spokane Valley and Liberty Lake off of Sprague/Appleway Ave.
While the store is small they have a great variety of European and Russian baked goods. The Mushroom Cookies are a must-try! They are shortbread cookies that have dulce de Leche caramel filling. Soooo good!
If you feel in love with a dessert, candy, tea, or other grocery items while visiting Europe I highly suggest checking out this small grocery store. I found some fantastic treats.
Their spiced chai was amazing! Spicy and so good! Probably the spiciest chai I have found in Spokane and I have tried them all over town.
They have a variety of regular baked goods and also make specialty holiday desserts. I can't wait to go back around the holidays to see what they have prepared.
International Coffee and Bakery Address - 18209 E Appleway Ave, Spokane Valley, WA
Phone - (509) 321-7479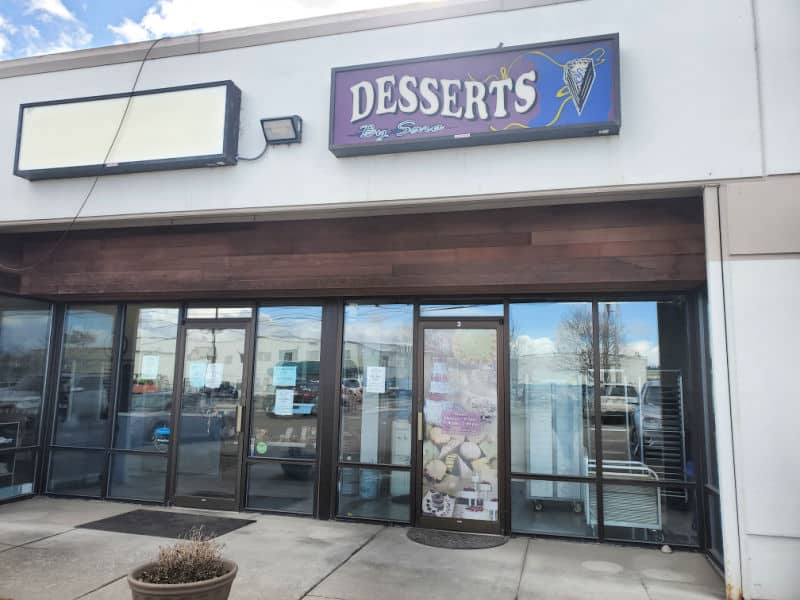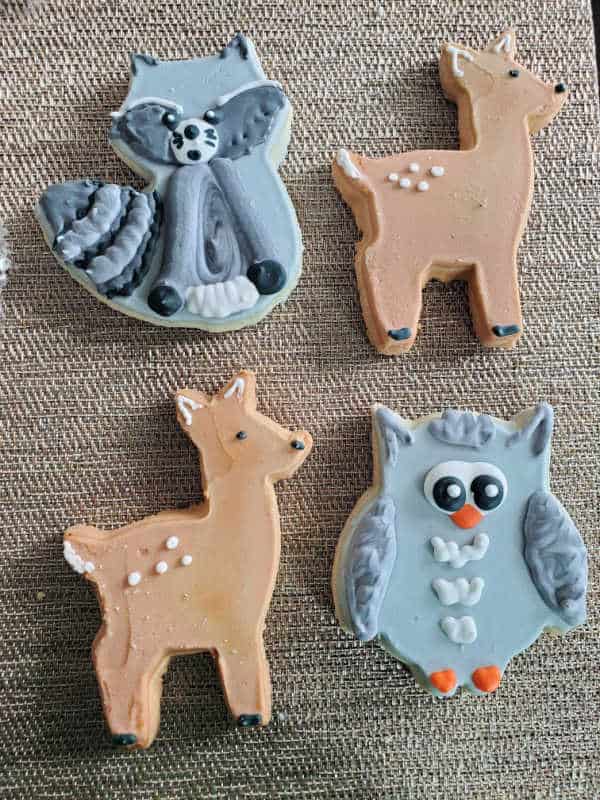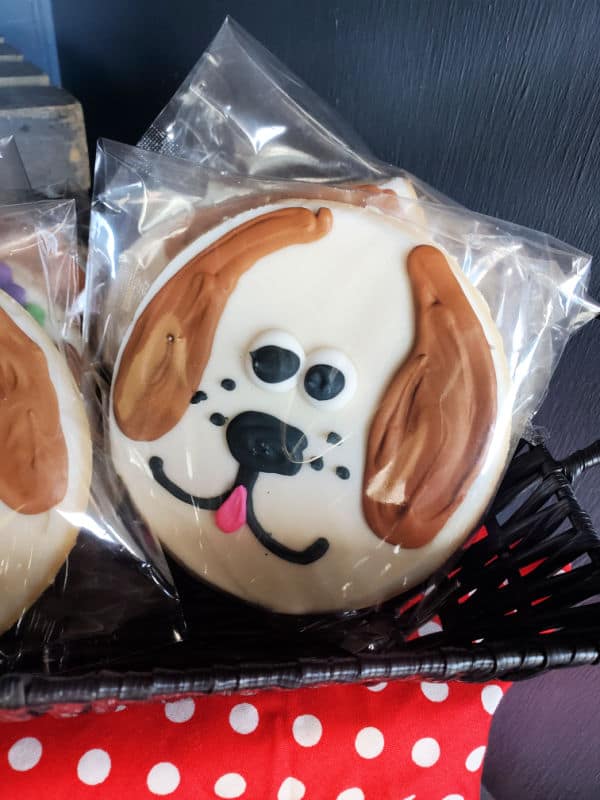 Desserts by Sara
Location - Spokane Valley
Type - Custom cookies, cakes, loaves of dessert bread, and more
Desserts by Sara is tucked away off of Montgomery near Argonne in Spokane Valley. This bakery has been in the Spokane Valley since the 1980s. They primarily serve local restaurants and coffee shops but also have a great selection of baked goods available daily for anyone who stops in.
I was so impressed with their cute cookies. It was hard to decide which cookies to try they were so many amazing ones. They also have cheesecakes, huckleberry bread, and other loaves of bread, along with cake pops and more.
Desserts by Sara address - 10502 E Montgomery Dr # 3, Spokane Valley, WA 99206
How we picked the Best Spokane Bakeries
We have lived in Spokane for over 20 years and try to visit as many local restaurants/bakeries as we can. When we created this goal we re-visited all of our favorite bakeries and tried to find local Spokane bakeries we hadn't had a chance to visit yet.
We only share the bakeries that we loved. If we visited a bakery and the baked goods were not amazing, the customer service wasn't great, or there were any issues you will not find them on this list. That doesn't mean that a bakery not on this list is bad we may not have made it there yet.
We try to re-visit bakeries that were not great the 1st time to see if they were just having a bad day. The bakeries do not know that we are coming in and do not produce special treats just for us. We visit as local residents and try to sample a variety of baked goods so we can help you visit the best bakeries in Spokane, Washington.
This epic guide to the bakeries in Spokane will be continually updated as we try new bakeries and find more sweet treats in Spokane and the surrounding area.
Let us know if we missed your favorite bakery!
Additional Spokane Articles
Check out all of our Spokane Guides