How to grill avocado on the barbecue. Grilled avocados are a great summer recipe! they taste amazing.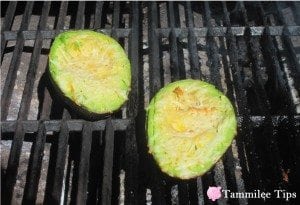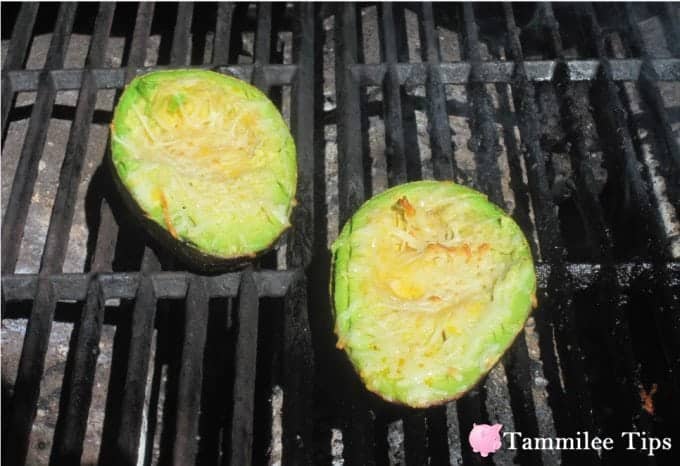 Grilled Avocados
I have to share one of John's favorite things this summer. I randomly decided to grill an avocado a few weeks ago and see if John would like it.
It turns out that he loved it and wants them all the time. They are super easy to make and everyone we have served them to has loved them.
Here is a close up picture of one of the grilled avocados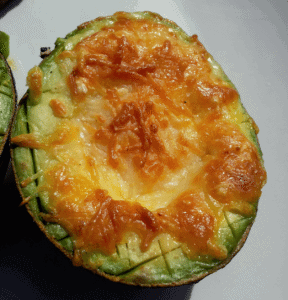 I use a knife and slice into the avocado so the olive oil can soak into the avocado. I then pour flavored olive oil over the top of the avocado.
I filled the middle with a bit of cheese and topped them with Parmesan cheese. A couple of minutes on the grill and you have a warm yummy avocado treat.
John likes to eat these with a fork straight off the barbecue. We have also served them with chips. If you have a super soft avocado they work great for chips.
During the hot months of the summer, there is nothing like enjoying a bit of a barbecue. I love experimenting with the barbecue and seeing what I can grill and what tastes amazing.
These Avocados turned out wonderful! I have made grilled avocados before but normally I just add in some cheese and olive oil.
For this recipe, I wanted to give them the Greek flavor that my Husband loves.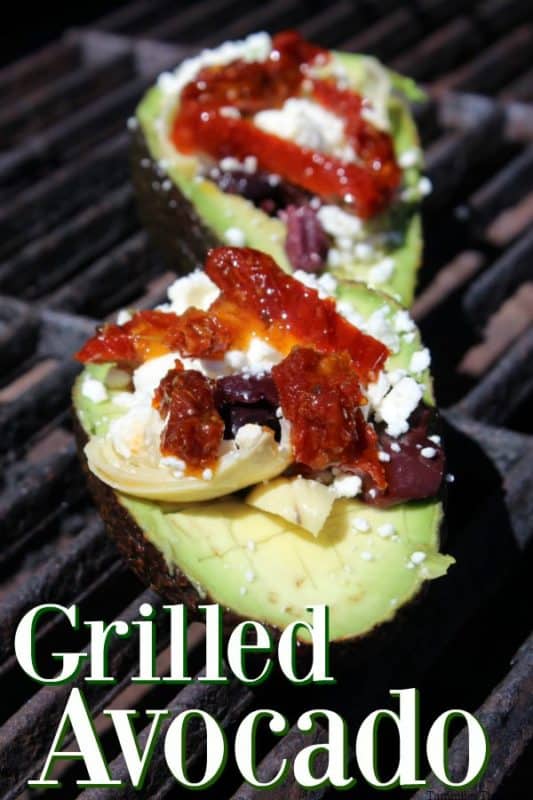 I love the combination of using fresh avocados with sun-dried tomatoes, artichoke hearts, olive oil, kalamata olives, and more. The combination turned out great.
The flavors from these avocados are so fresh and perfect for a hot summer night. The bit of feta on the top adds the perfect flavor to top it all off.
Greek Grilled Avocados Recipe
Ingredients
Avocado
Olive Oil
Artichoke Hearts
Sun-dried tomatoes
Feta Cheese
Great Barbecue Recipes
Grilled Shrimp with Avocado Butter
Do you love recipes? Check out our copy cat recipes, dessert recipes, and our Crock Pot Recipes.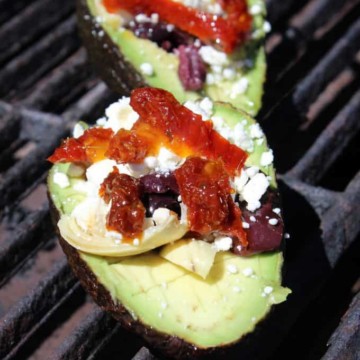 Greek Grilled Avocados Recipe
How to make greek grilled avocados on the barbecue
Print
Rate
Instructions
Slice the avocado into chunks so the olive oil and ingredients can spread all over the avocado

Drizzle the avocado with olive oil, we like to use sundried tomato infused olive oil

Top your avocado with Artichoke hearts, sun-dried tomatoes, kalamata olives, and feta cheese

Place on the barbecue for 5-10 minutes depending on the heat of your barbecue

Check to make sure your ingredients are not getting too toasted
Recipe originally shared on July 24, 2012.