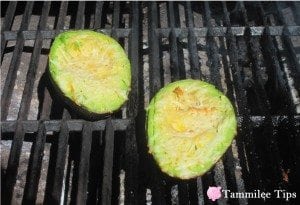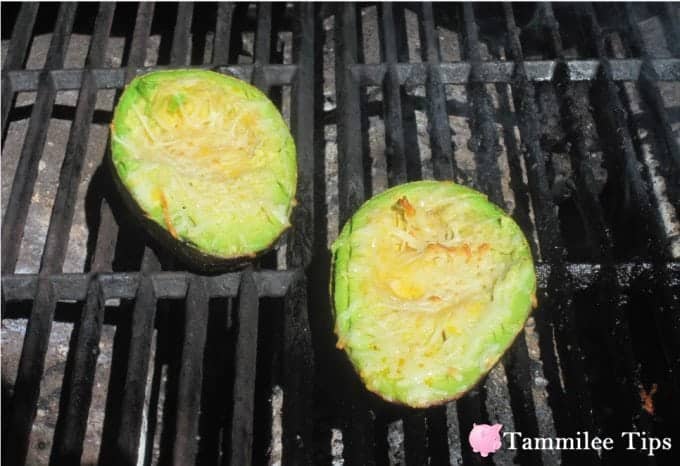 Grilled Avocados
I have to share one of John's favorite things this summer. I randomly decided to grill an avocado a few weeks ago and see if John would like it. It turns out that he loved it and wants them all the time. They are super easy to make and everyone we have served them to has loved them.
Here is a close up picture of one of the grilled avocados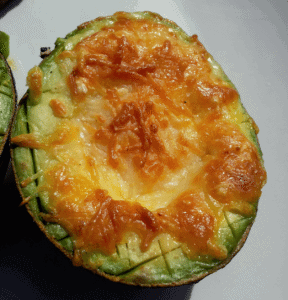 I use a knife and slice into the avocado so the olive oil can soak into the avocado. I then pour flavored olive oil over the top of the avocado. I filled the middle with a bit of cheese and topped them with Parmesan cheese. A couple of minutes on the grill and you have a warm yummy avocado treat.
John likes to eat these with a fork straight off the barbecue. We have also served them with chips. If you have a super soft avocado they work great for chips.