In this recipe roundup, vegetables are the star! Whether you pair them with a hearty meat-and-potatoes entree or lighter and healthier options like salad or soup, these vegetable side dishes are sure to pack any meal with much-needed nutrition and please the taste buds of even those at your dining table who are the least enthused about getting their daily fill of veggies.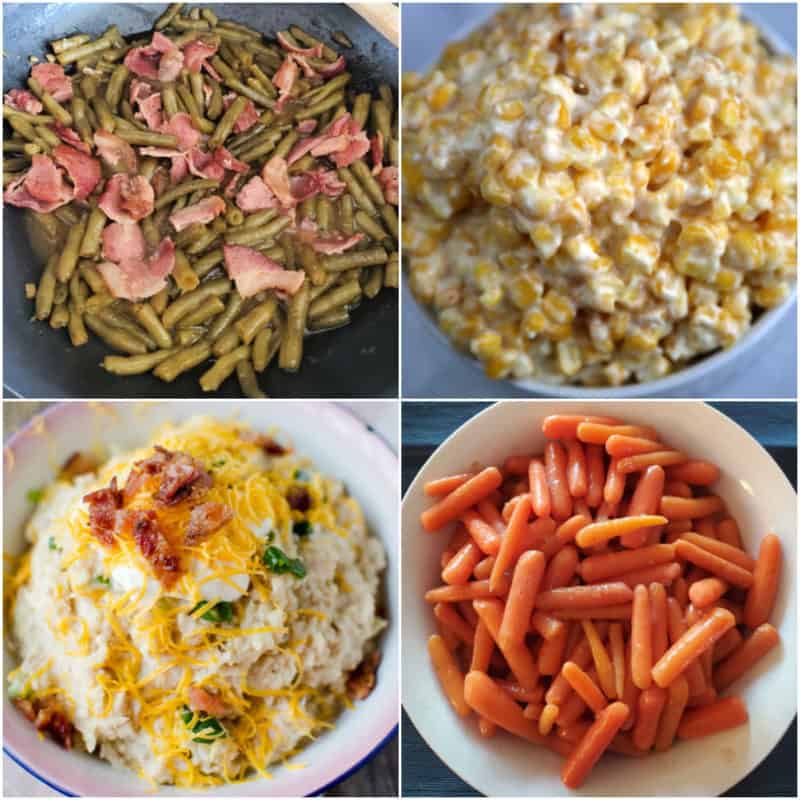 Vegetable Side Dishes
These are some of our favorite Vegetable Side Dish Recipes! These are perfect for a weeknight dinner or holiday meal.
There are healthy sides made with olive oil and also sides made with butter and bacon grease.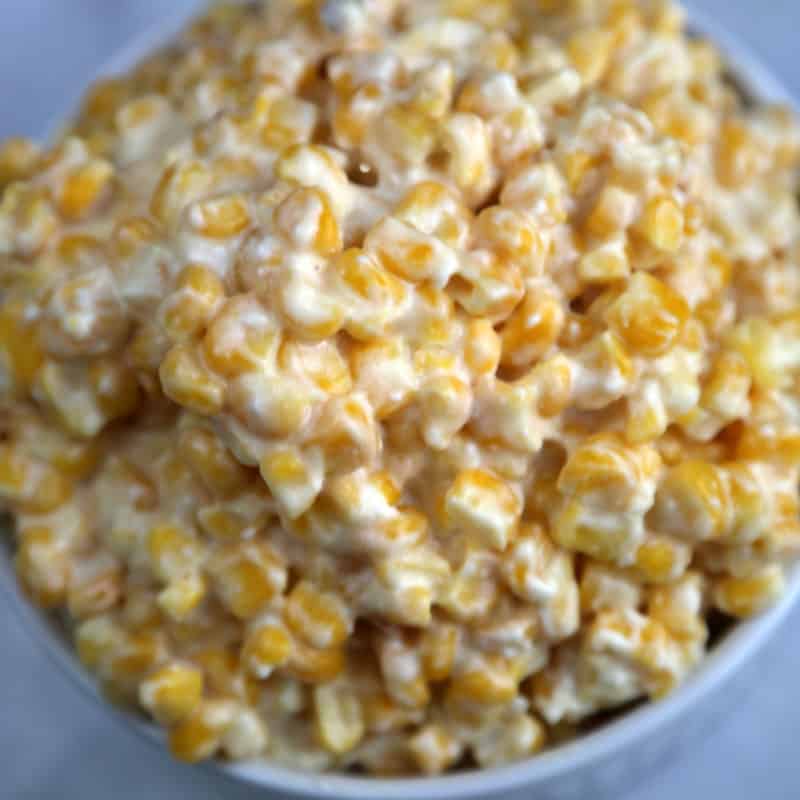 Skip the pre-made canned stuff and turn to your slow cooker for easy cream-style corn that you can eat as-is or customize with add-ins according to the other menu items you have planned. The base recipe contains only five ingredients!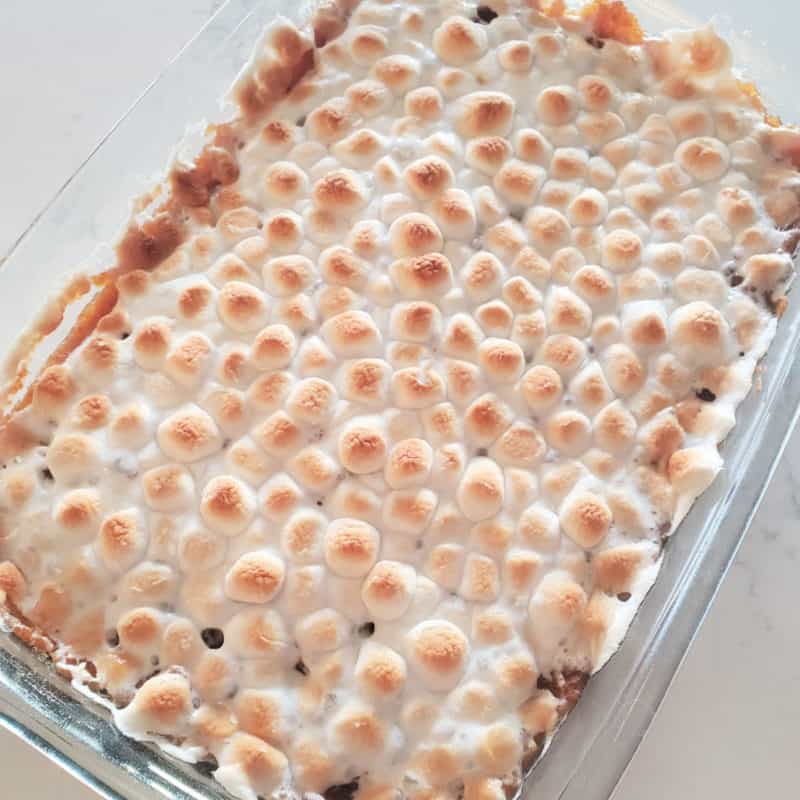 This decadent sweet potato casserole with a gooey marshmallow topping is one of our favorite Thanksgiving sides! It looks gorgeous fresh out of the oven and will quickly make you forget that you're still eating a form of vegetable.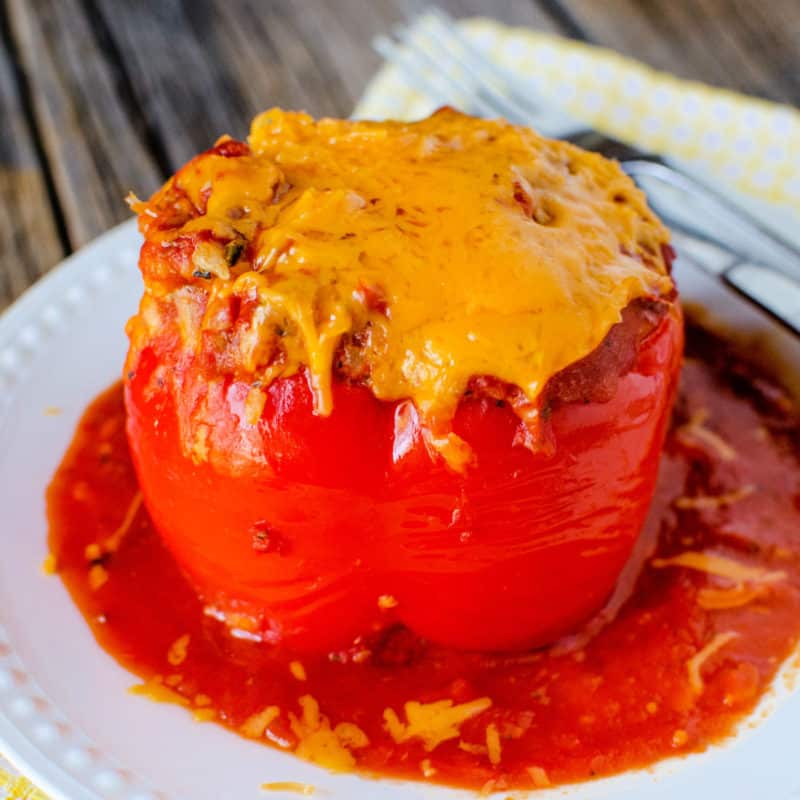 Tender stuffed peppers are a delicious vessel for cheesy ground beef and rice in this slow cooker recipe that's equally good for lunch or dinner. The protein in this recipe is adaptable; swap the beef with ground turkey if you don't eat red meat, and meatless veggie crumbles if you want to make it vegetarian.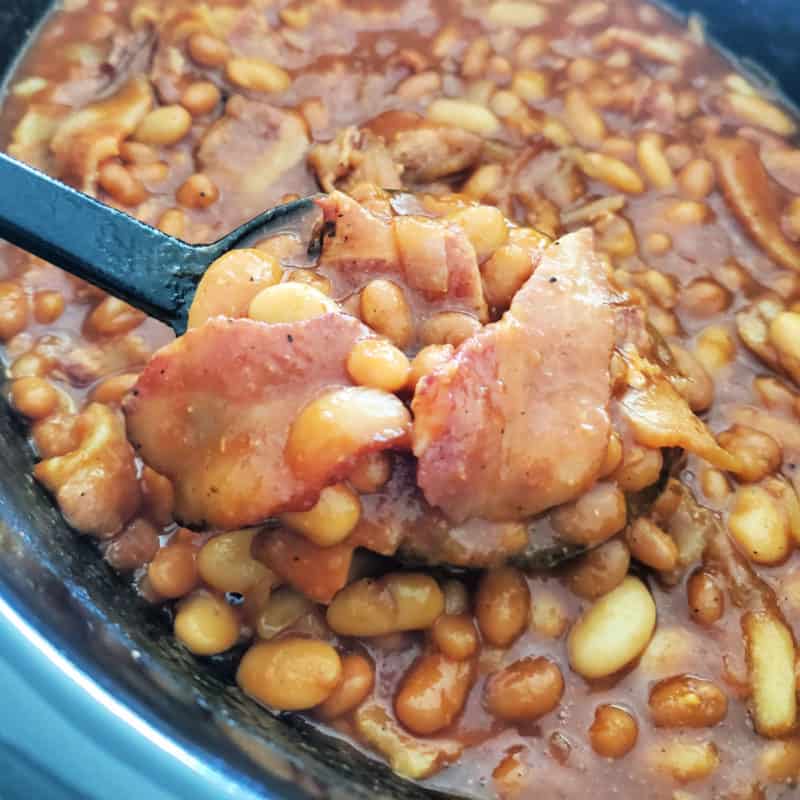 This barbecue side dish is one of the sneakiest ways to add servings of veggies to your diet, as it has all the yumminess you expect from savory comfort food but still has the nutritional benefits that make beans a must-have for a healthy diet.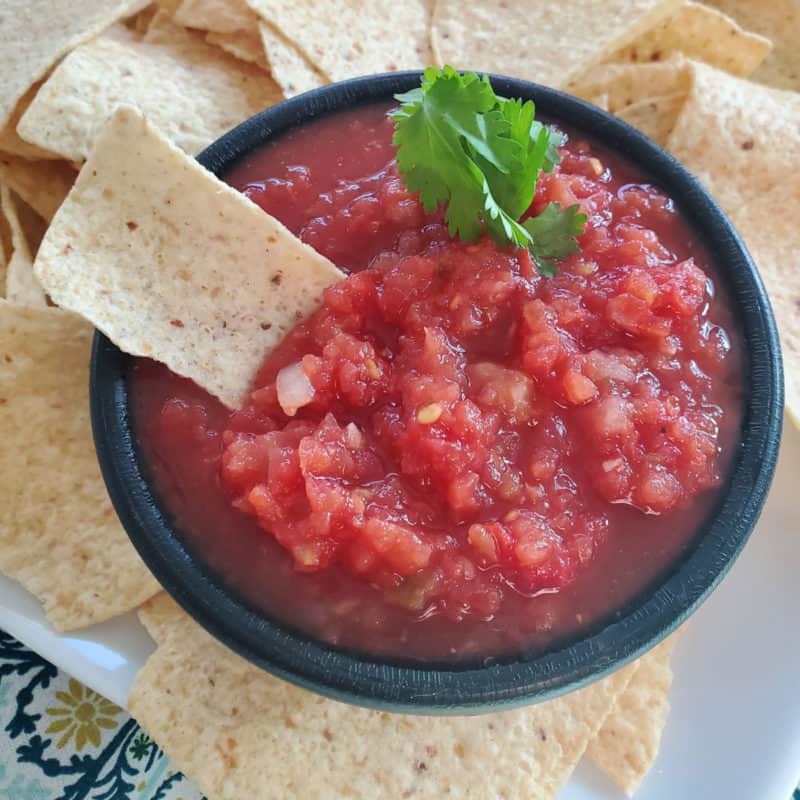 While tomatoes are technically a fruit, they are nutritionally considered a vegetable for having mainly savory uses. My frequent visits to Chili's for after-work happy hours inspired this copycat recipe for Chili's salsa. Make sure you have a big bag of tortilla chips ready before starting so you can dive right in!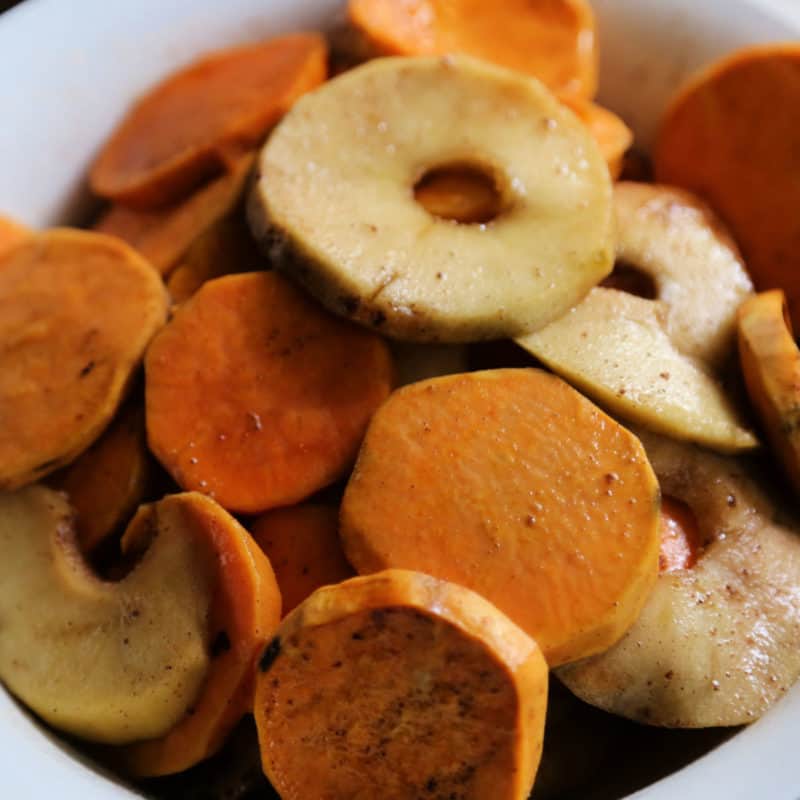 This yummy yet healthy CrockPot side for Thanksgiving contains sweet potatoes and apples to ensure you get a helping of fruits and vegetables in one sitting! We cut the sweet potatoes into medallions and the apples into rings for an alternate look, highlighting the color contrast on your plate.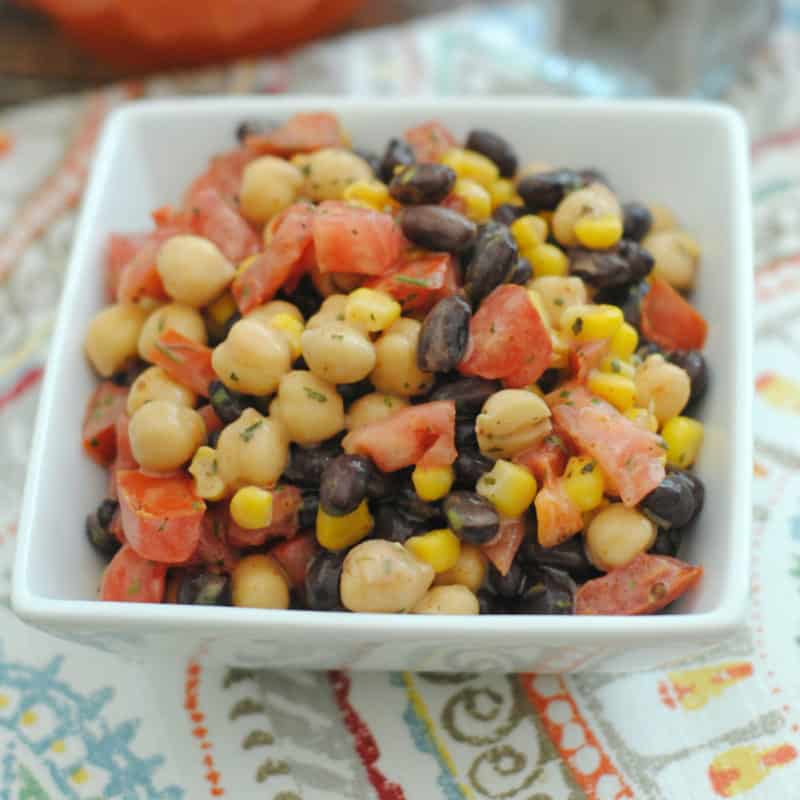 This refreshing and flavorful salad is not only a diversion from the typical lettuce and tomato salad but also has four different types of vegetables! Pair it with dishes like our CrockPot Chicken Chili or CrockPot Mexican Chicken Tostadas for a complete southwestern-inspired meal from home.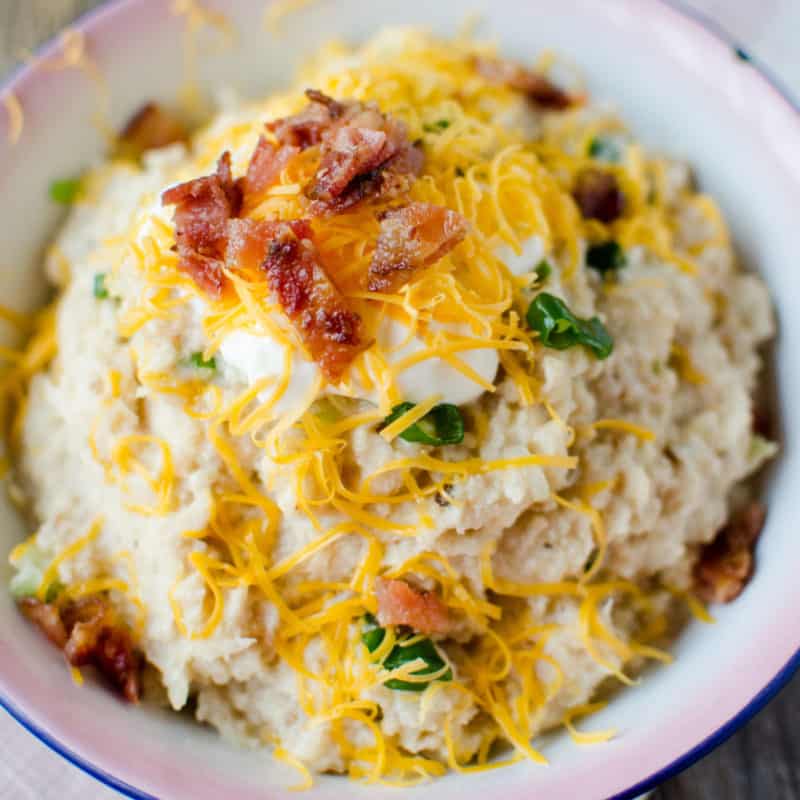 The holidays may be all about indulgence and abundance, but caring for dietary needs and offering alternate options is another part of being a good host. In this slow cooker recipe, cauliflower is an excellent replacement for potatoes that ensures loaded "potatoes" with all the goodness you expect and lessens the potential of that post-meal coma that Thanksgiving feasts are notorious for.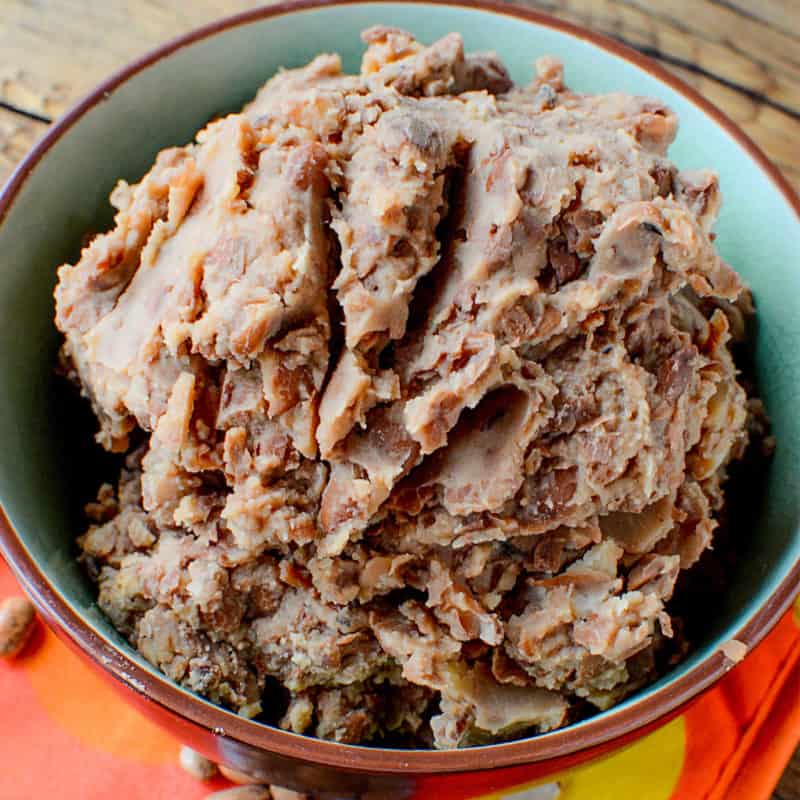 This recipe is tried and true; we first shared it on the site in 2011. These slow-cooker refried beans are a side dish staple whenever we have taco nights or Mexican nights at home, and leftovers make fantastic fillings for next-day burritos or this seven-layer Taco Dip whenever we have company coming over!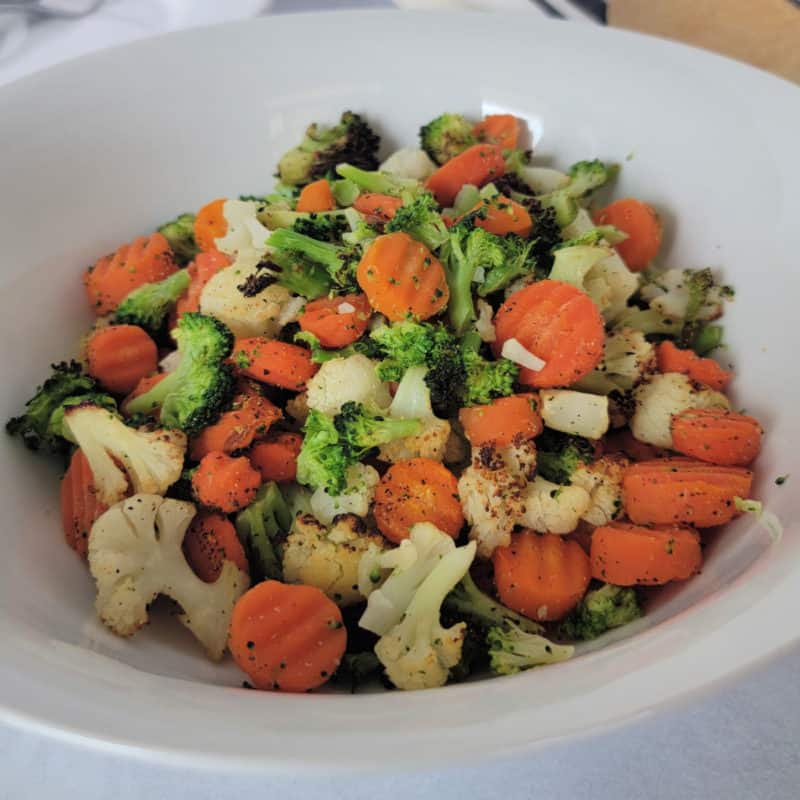 With this how-to guide on cooking frozen vegetables in your air fryer, you're on your way to enjoying the cornucopia of delicious and nutritious veggie options in your grocery store's frozen aisle. We used California-style vegetables in our recipe post, but any variety or blend works, so feel free to adapt your veggies to pair with what else you're serving.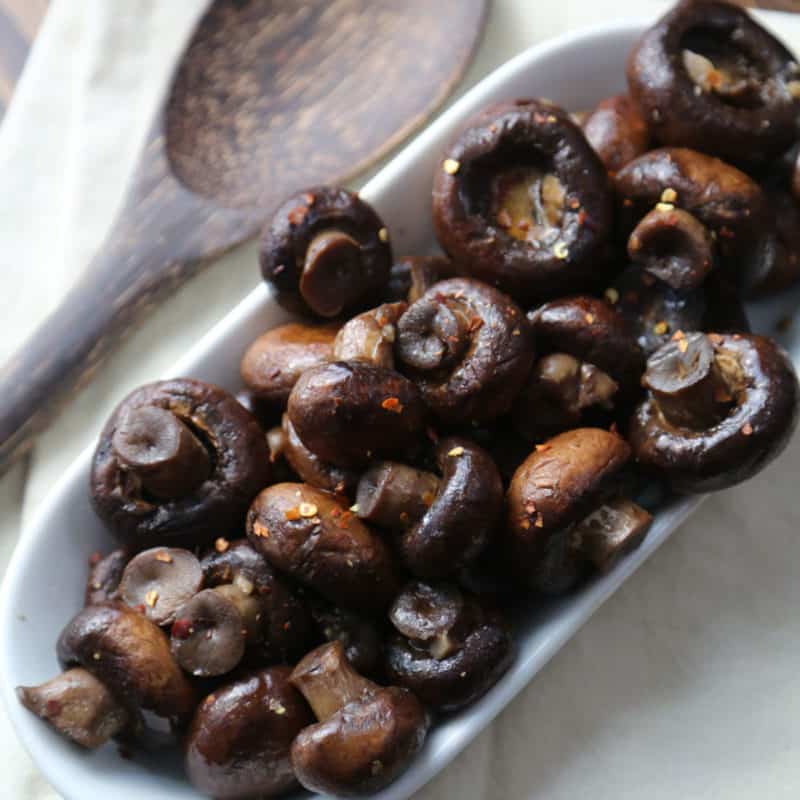 My husband and I may be a house divided on mushrooms - he loves them, while they're not my favorite - but we both agree that these CrockPot mushrooms are perfectly garlicky and loaded with flavor! They're fantastic as a cocktail party appetizer or steak topping. We like serving them with these tiny forks so guests can easily take what they need from the platter.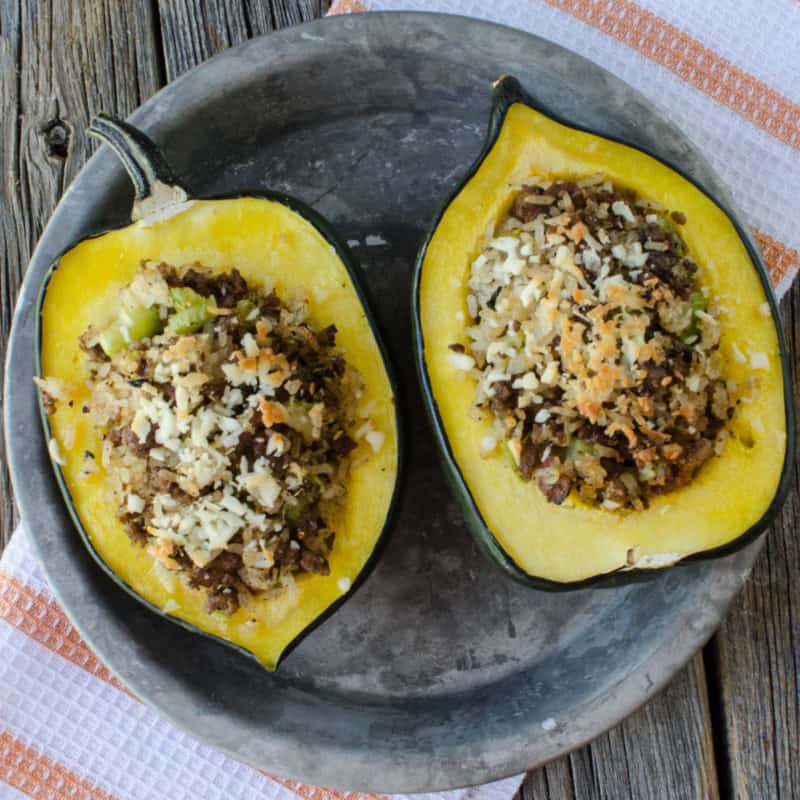 Do you need a creative use for leftover rice that qualifies as a side dish or a meal, depending on your hunger level? In this recipe, we cut an acorn squash lengthwise, stuffed it with sausage, bacon, and rice, and roasted it in the oven for a stunning, restaurant-worthy fall side dish that celebrates the best of the season's harvest.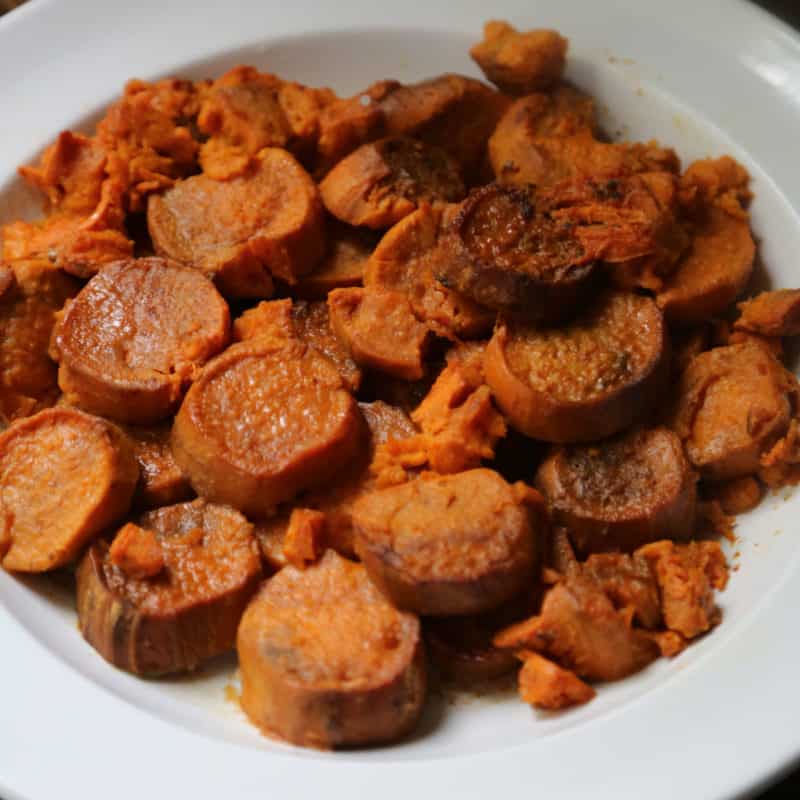 One of the benefits of CrockPot cooking is that once you add all the ingredients to the bowl and set the timer, you can walk away, and once the dish has cooked, you can set it to warm in case anyone wants seconds. These vanilla and nutmeg sweet potato medallions are a fantastic side dish for Thanksgiving!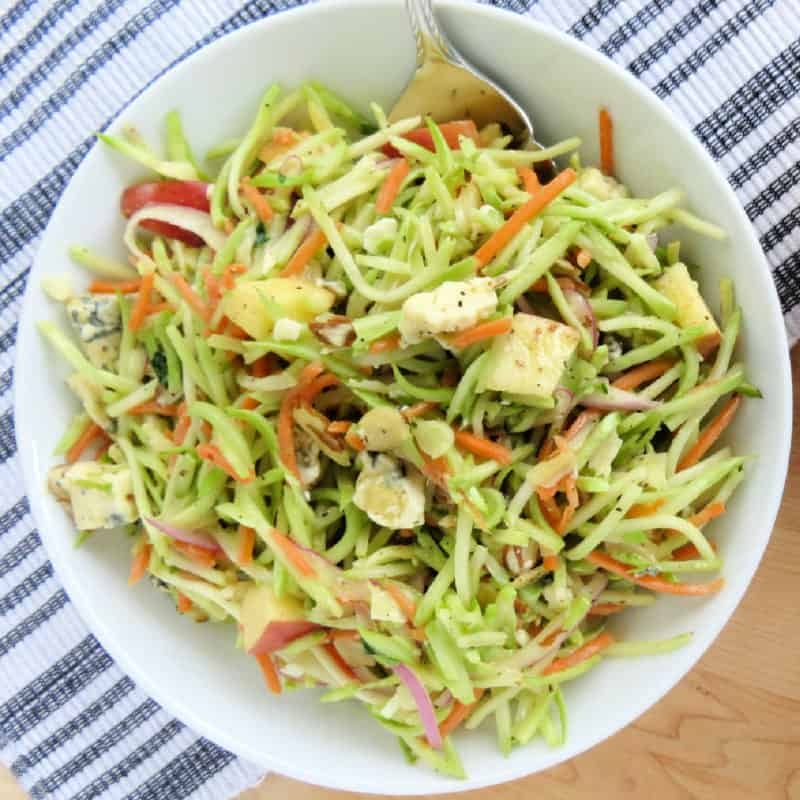 If you like the idea of coleslaw but want something lighter and fresher, this Broccoli Slaw with a homemade honey-Dijon mustard dressing is for you! This slaw replaces mixed cabbage with shredded broccoli and carrot and adds apple chunks and blue cheese for a fun play on colors and flavors.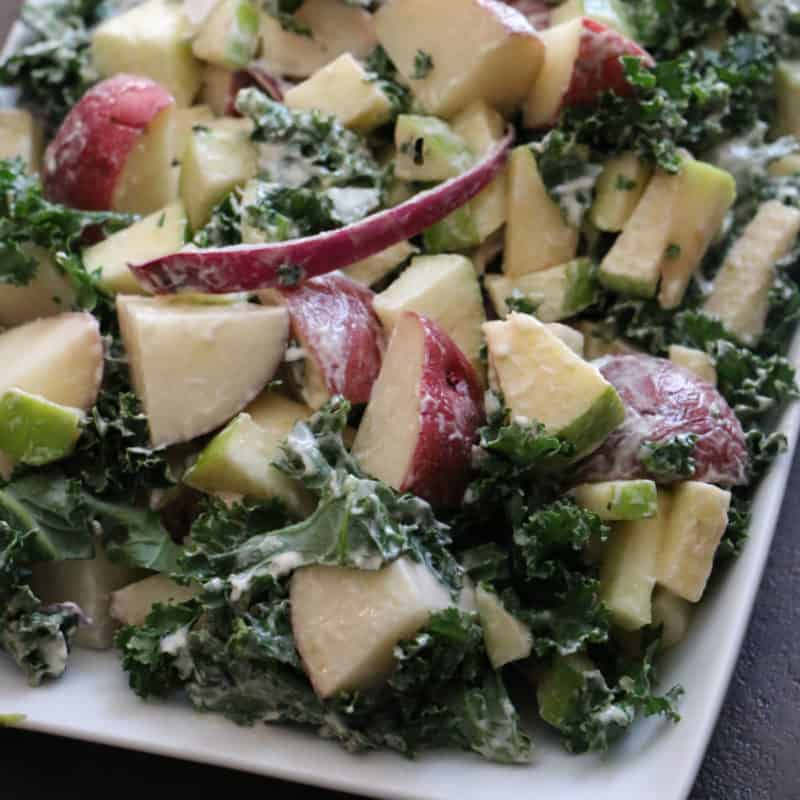 This take on classic potato salad adds kale and apples to the mix for a cafe-worthy salad that's just as pretty to look at as it is delightful to eat! As with other cold salads, this one tastes best the longer it rests in your fridge; we keep it refrigerated for at least four hours before serving.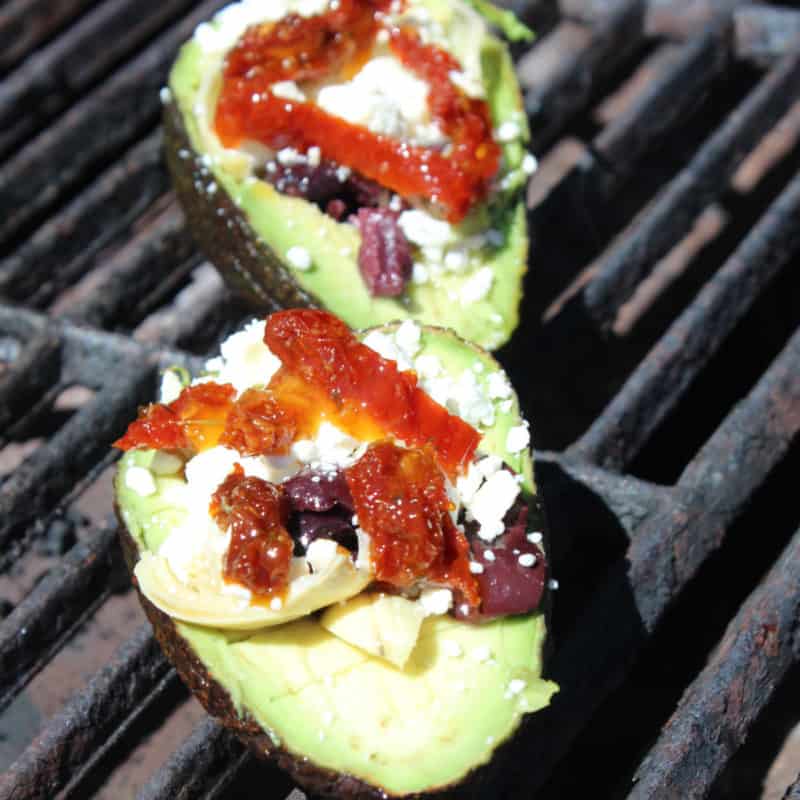 These grilled avocados may have resulted from a random grilling experiment, but they became a fantastic summertime barbecue dish we love serving every season! We top ours with artichoke hearts, sun-dried tomatoes, Kalamata olives, and feta cheese for a yummy Greek twist.
If you've followed our site, you may have seen the various Hawaiian recipes I've shared as an homage to my time spent on the island during my college years. I lovingly call this dish Islander Spinach and Artichoke Dip because we serve it in a Hawaiian sweet bread bowl.
This semi-homemade salsa contains filling black beans and avocados and comes together quickly for a make-ahead appetizer for parties and gatherings. We use store-bought salsa as a time-saving shortcut, but you can also make it with homemade salsa to make it 100 percent homemade.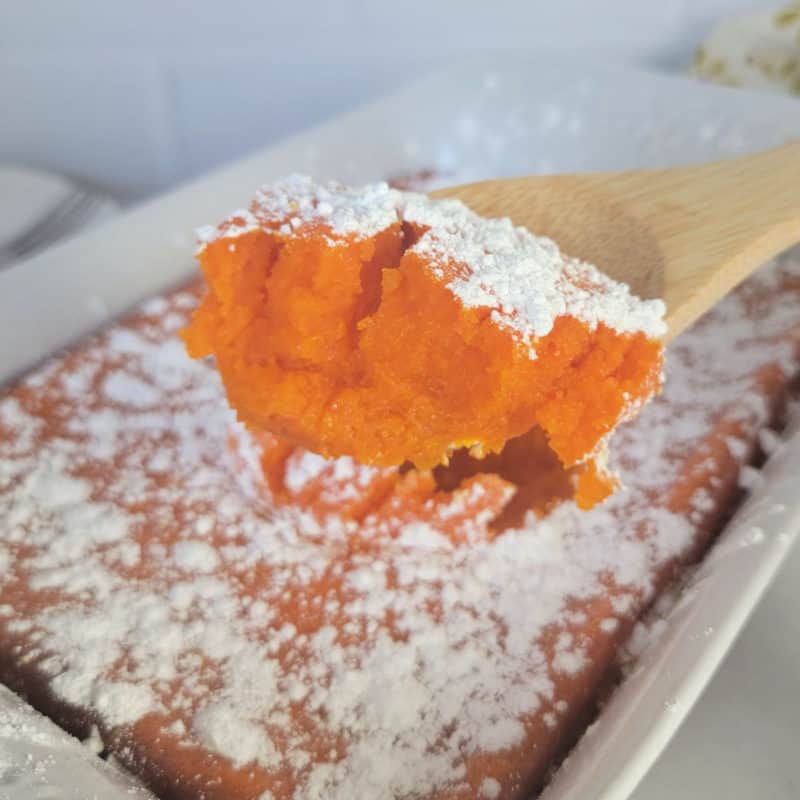 If making a soufflé strikes fear in your bones, don't worry; this delightful Carrot Soufflé is way easier to make than it looks and is loved by carrot lovers and the anti-carrot alike! Serve it as a side dish for Easter ham for a springtime treat.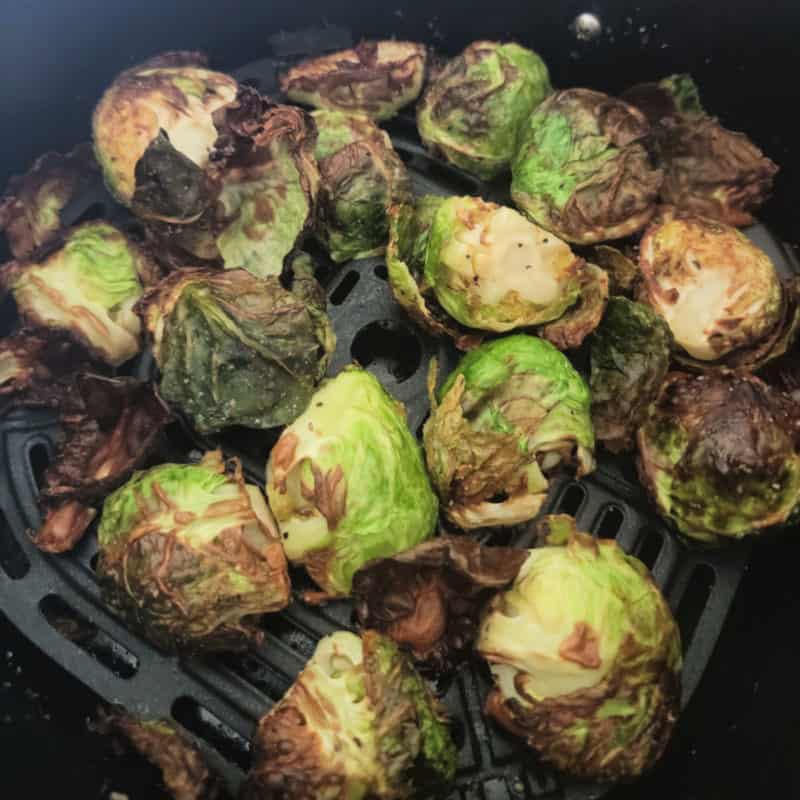 These super-easy Brussels sprouts use the air fryer, a countertop kitchen appliance that has quickly become one of our favorites for homemade meals. The recipe is adaptable to any meal you're making for dinner tonight.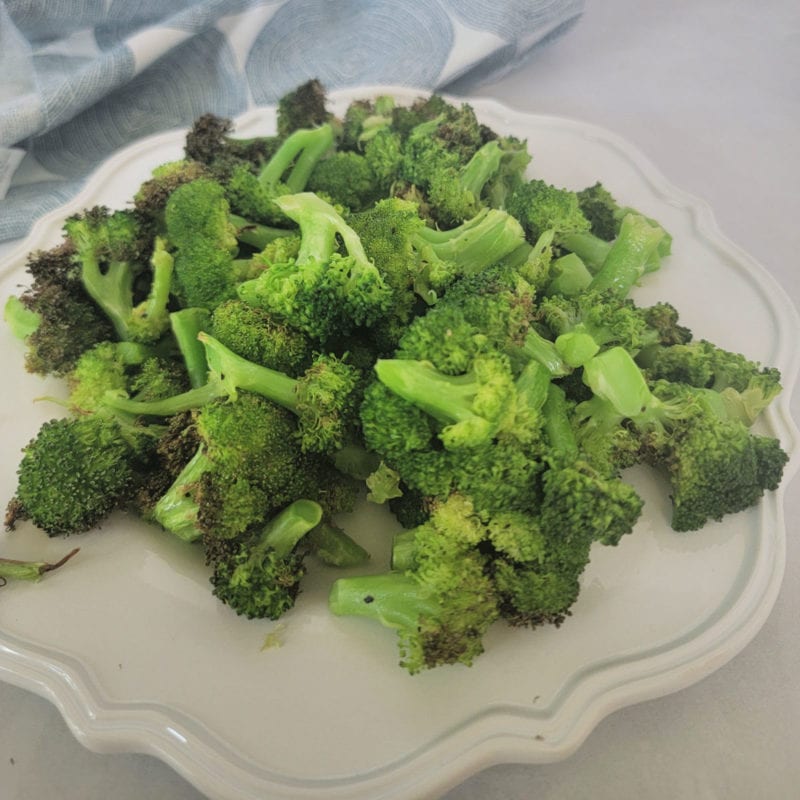 You only need a bag of broccoli florets, the seasonings of your choice, and ten minutes in the air fryer to make flavorful veggies you'll be excited to pair with your next meal. We've included guidance in the recipe post if you're making them with frozen broccoli.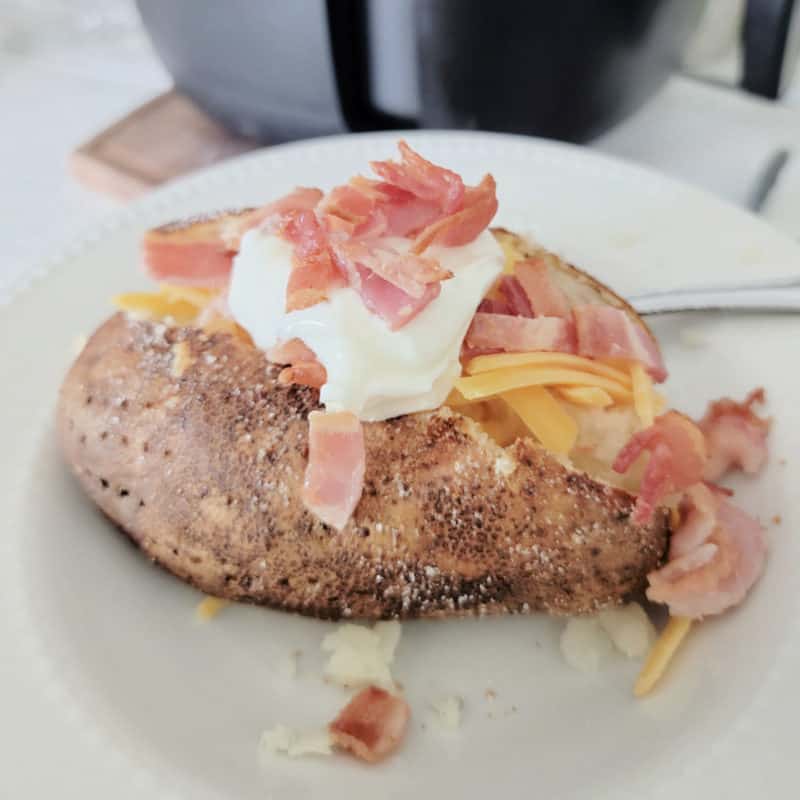 Baked potatoes can be a side dish or light meal, depending on your hunger level. You can top yours with the usual sour cream, bacon, and cheese, or get creative with toppings and clean out your fridge. This guide also works for sweet potatoes!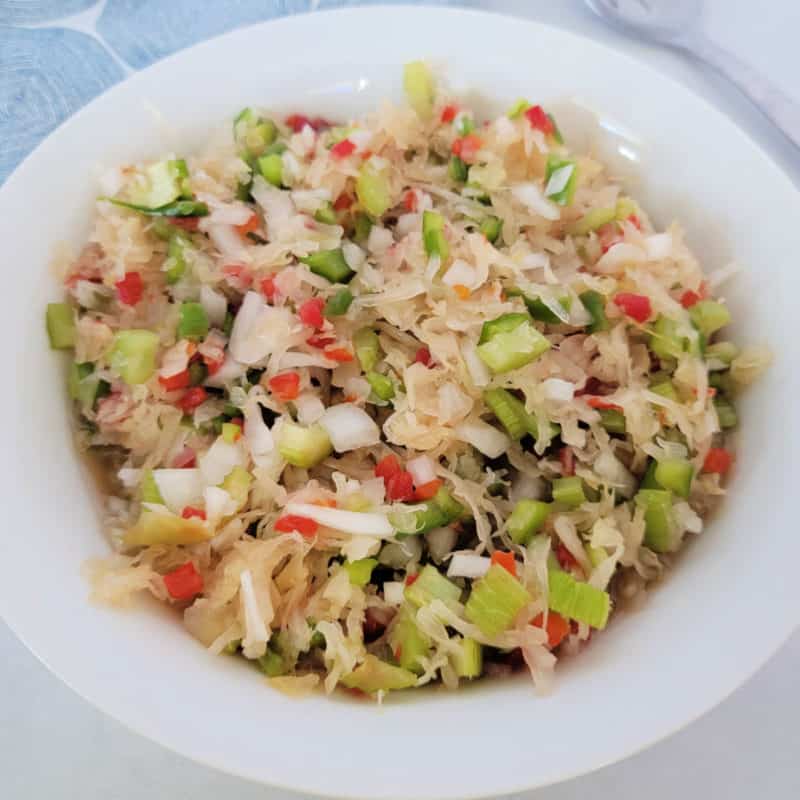 We love enjoying this flavor-packed make-ahead salad as a side dish for summer barbecues or a yummy topping for hot dogs and sausages. It's an Oktoberfest must-have in our household! We used a 14-ounce can of sauerkraut, but you can easily make it with fresh sauerkraut.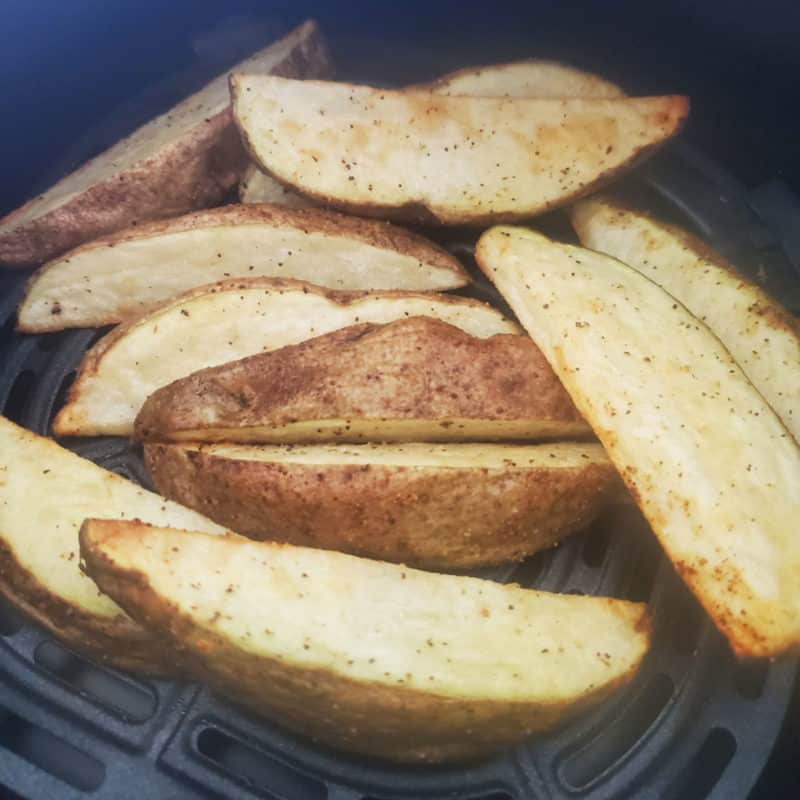 The air fryer makes it effortless and economical to make potato wedges at home, as you can cook the potatoes raw and skip the parboiling. We used russet potatoes, but this guide should work with any potato variety.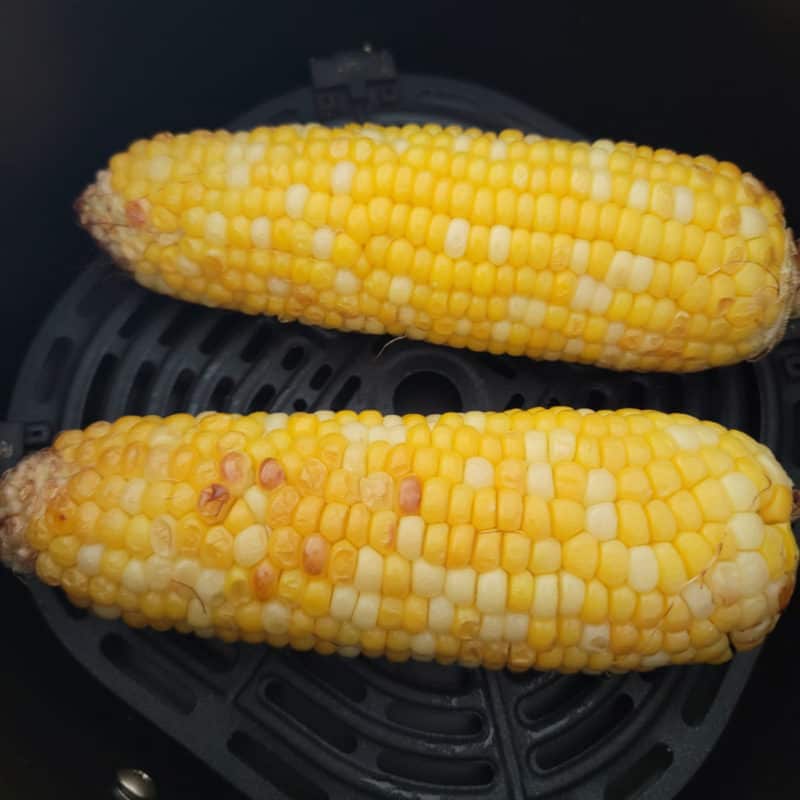 This simple guide to corn on the cob uses your air fryer instead of a grill to ensure you can make this veggie side dish for dinners and barbecues any day of the year, rain or shine. We used Trader Joe's Everything but the Elote Seasoning Blend for corn with a Mexican twist, but you can easily use your favorite seasoning blend to pair with your meal.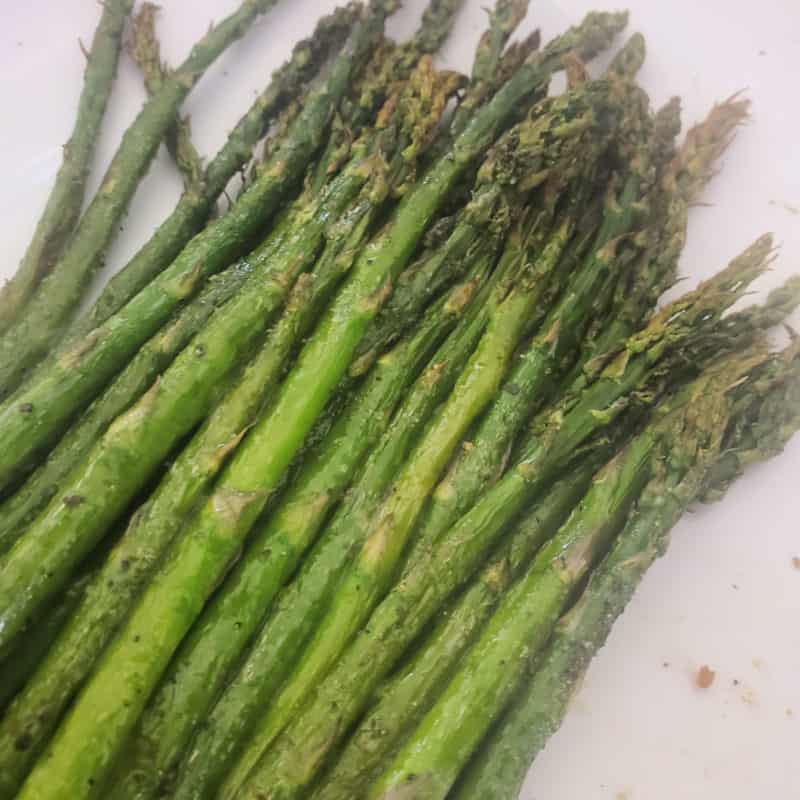 Asparagus is one of John's favorite vegetables to snack on and enjoy as a veggie side dish, hence this recipe! Prepare it as-is if you want to enjoy the asparagus by itself, or use our recipe for bacon-wrapped asparagus for an elegant fine-dining appetizer made from the comfort of your home kitchen.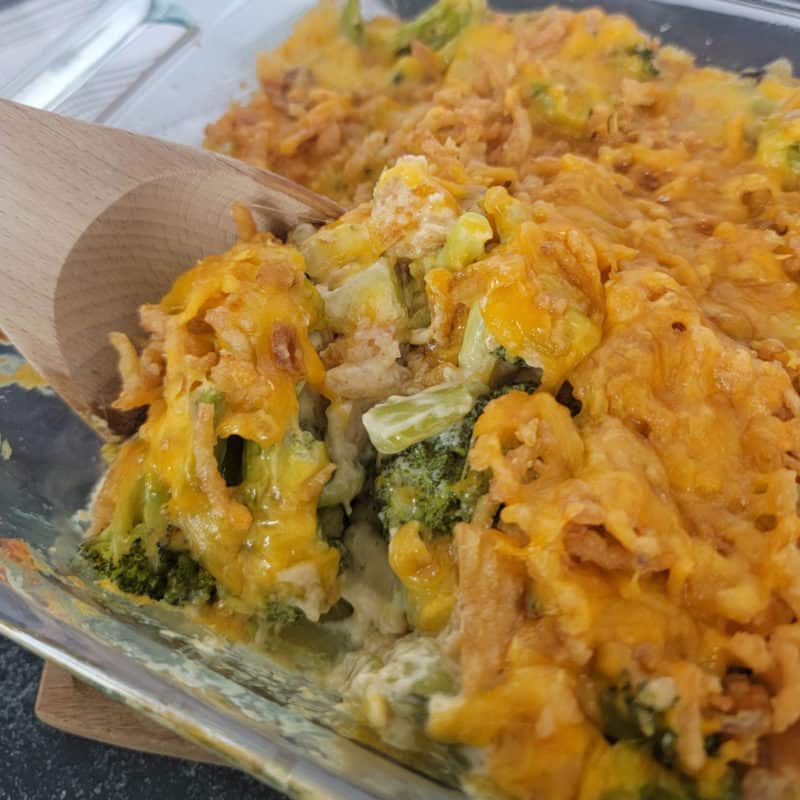 You only need a few pantry and fridge staples to make a cheesy and filling casserole that proves vegetables can be a comfort food that hits all the right spots. This easy recipe contains only five ingredients!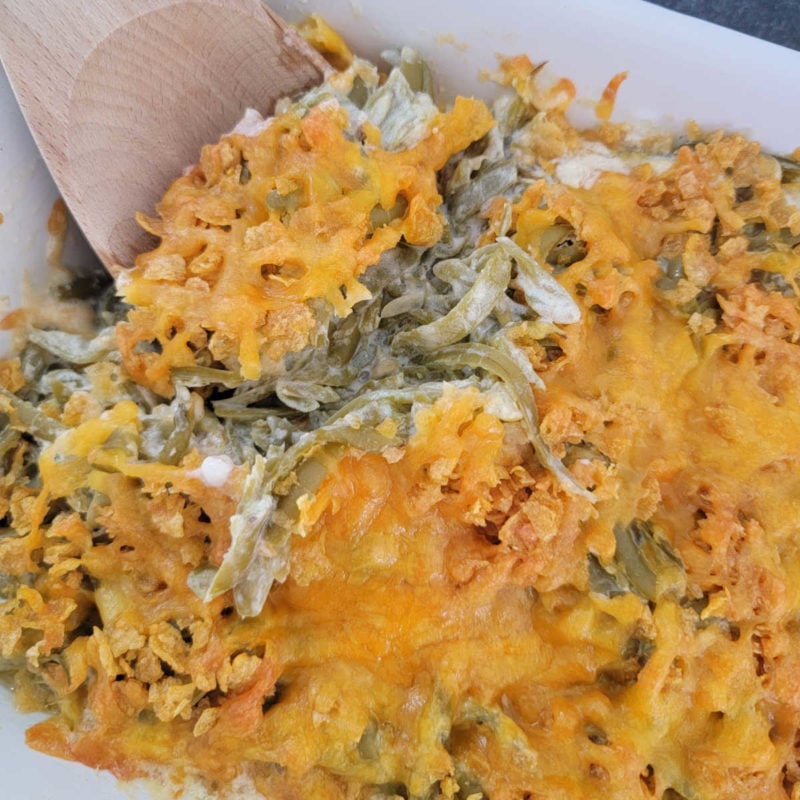 In this recipe, melty shredded cheddar cheese, cornflakes, and other kitchen basics give the humble green bean, a classic Thanksgiving vegetable, a decadent upgrade that everyone at the dinner table will be excited to dive into.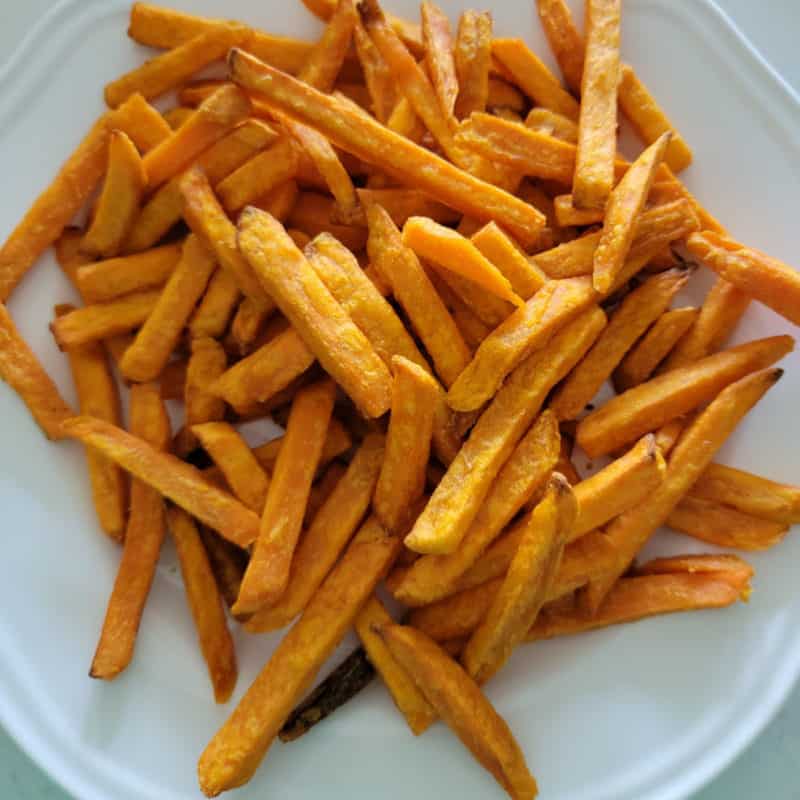 As with many other restaurant favorites we've recreated at home and shared on the site, it's hard to go back to paying full price once we realize how easy they are to make! With this air fryer how-to guide, you're only minutes away from fresh sweet potato fries to pair with your steak dinner.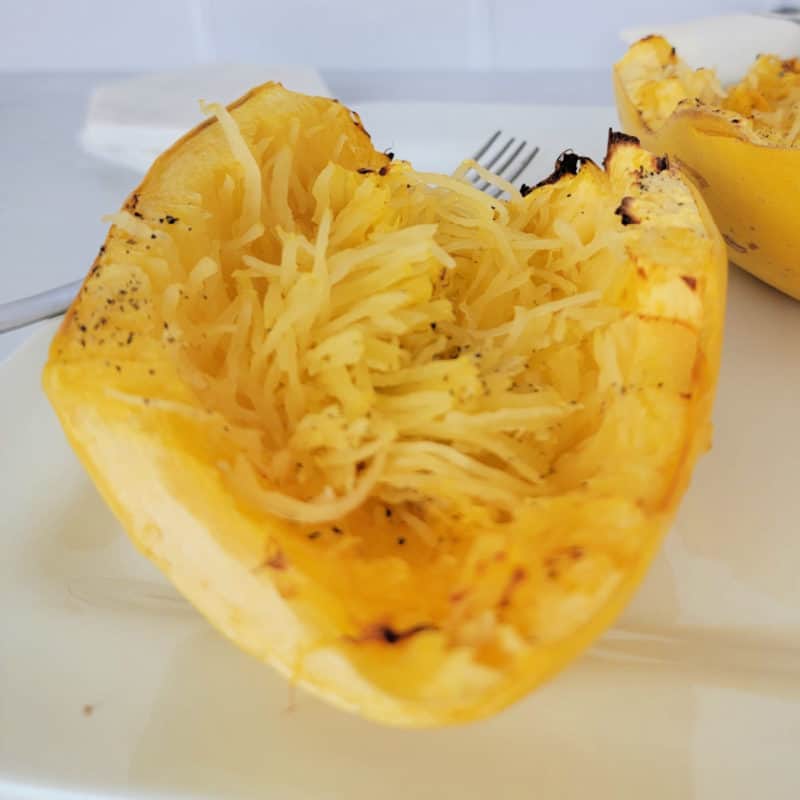 Spaghetti squash is known for its tangly, curly, and oh-so-forkable insides resembling a handful of spaghetti noodles. It took a few tries to get this recipe right, but its success proved that you can make almost anything in the air fryer, and you can make it taste delicious!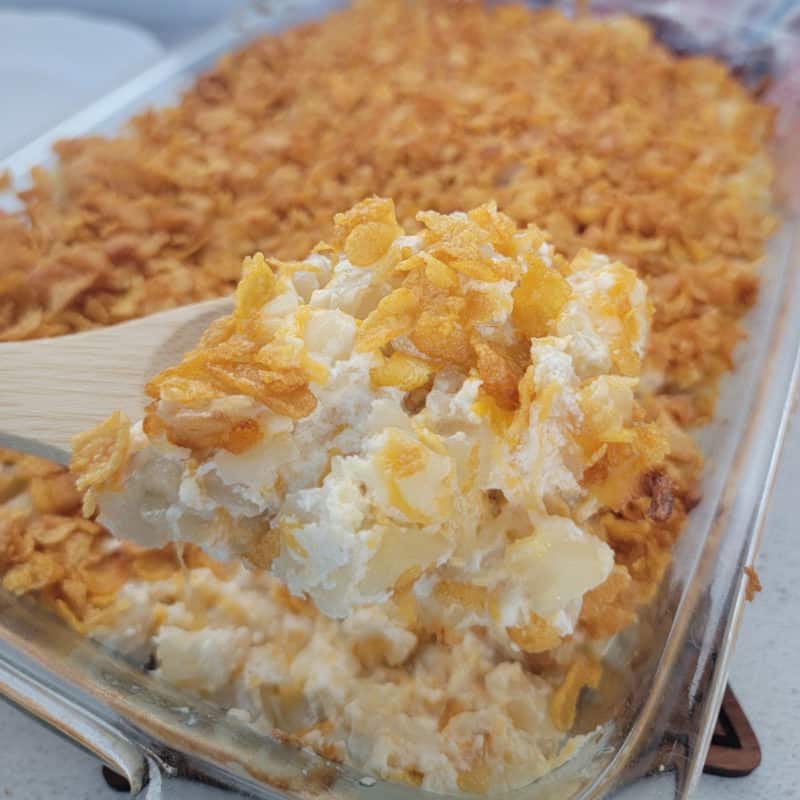 Morbid name and sad origins aside, this potato side dish casserole gets its name from how easy it is to prepare a large batch for a group. Serve them as-is, or upgrade them with chopped bacon and diced onions for an indulgent take that takes them to comfort food territory. If you like this recipe, you'll also enjoy our Cracker Barrel Hash Brown Casserole.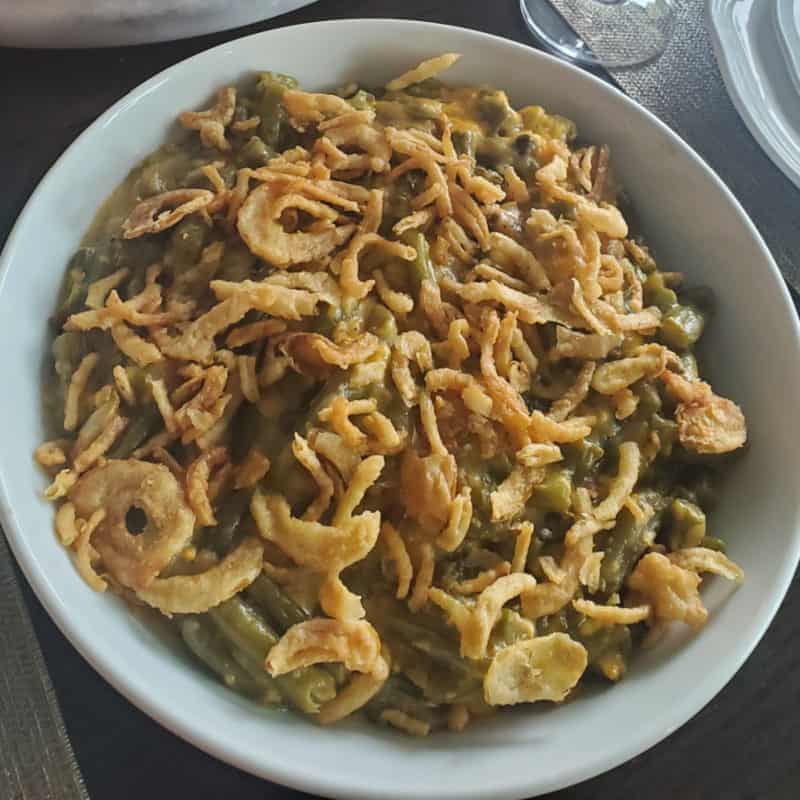 This green bean casserole made entirely in your CrockPot uses pantry staples for prep-free and stress-free cooking, even for the optional garnishes. You can make it with canned or frozen green beans.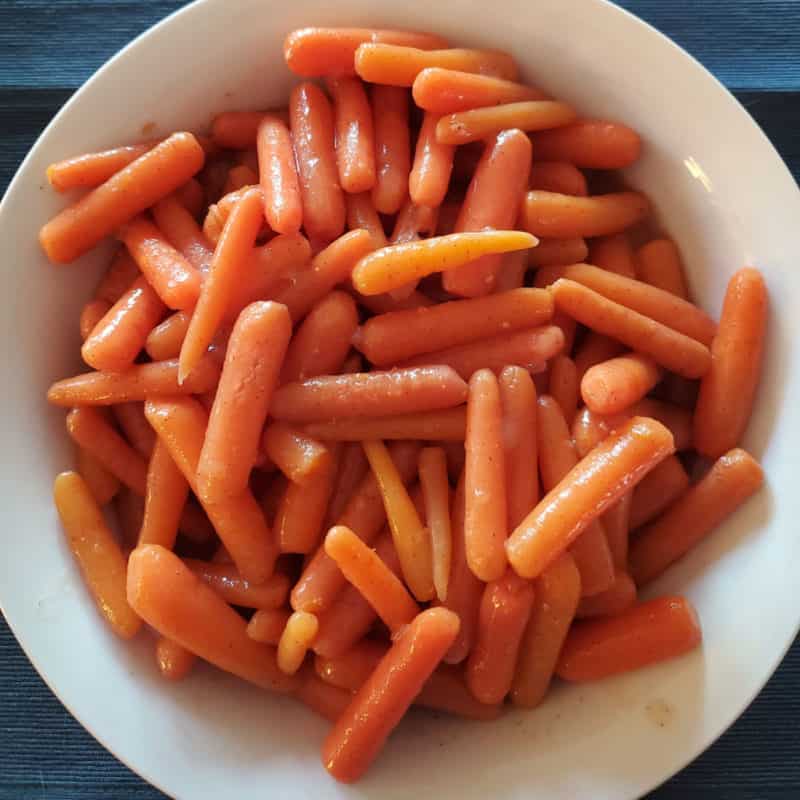 These CrockPot carrots cook as they soak in the melted butter, cinnamon, and orange juice glaze, giving this veggie-based side dish warm layers of flavor that complement other warm pairings typical on the Thanksgiving dinner table.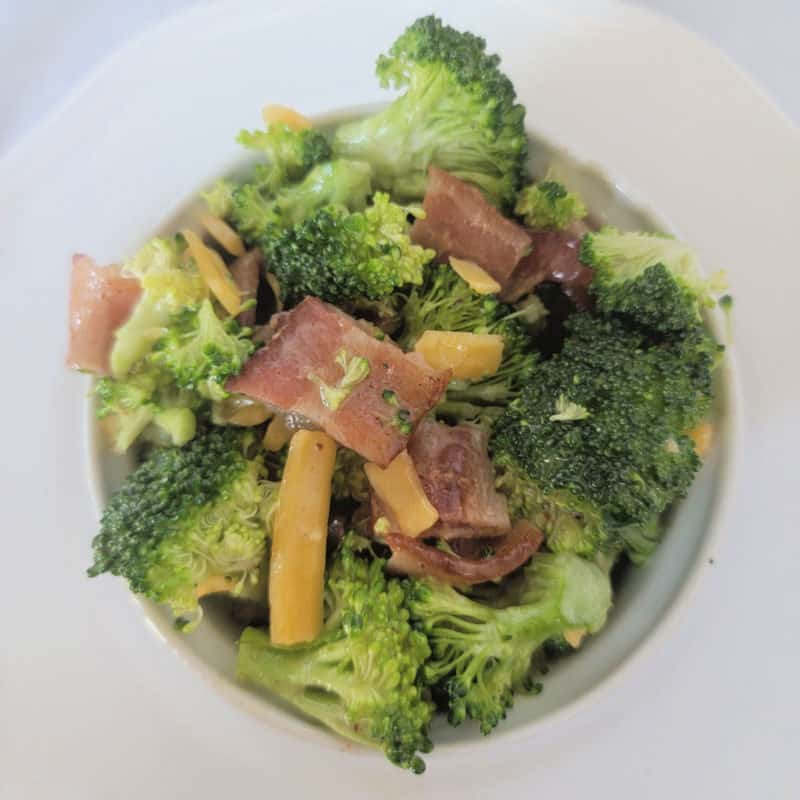 This fresh cold salad features crunchy green broccoli, shredded cheddar cheese, and savory bacon slices for a bright, colorful side dish that will please the eyes and the taste buds.
Want more texture or dynamic flavor? Toss in dried cranberries, sunflower seeds, or red onions. You can also swap the mayonnaise for Miracle Whip for a healthier take.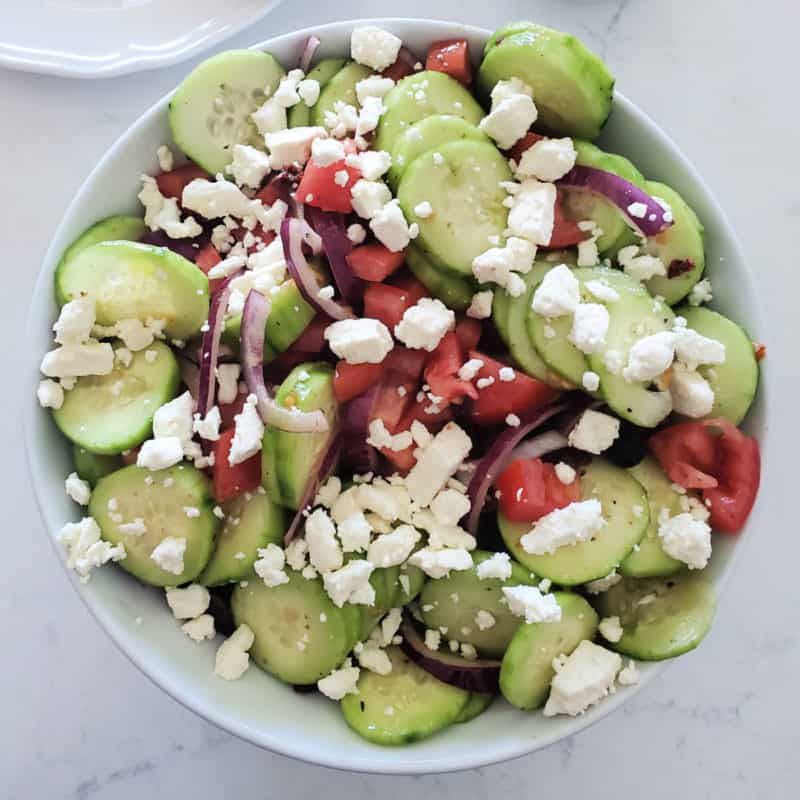 Ever wanted a salad but aren't excited about eating veggies buried in lettuce? Chock-full of zesty tomatoes, refreshing cucumbers, and briny feta and kalamata olives, this light salad fills that niche to a tee.

In this Southern-style green bean recipe, the bacon grease does double time as a flavoring agent and cooking oil. Bonus - this side dish is also freezer-friendly!
Favorite Kitchen Tools
Heat resistant potholders - A couple of years ago, we had a fire scare when we didn't realize we had turned a burner on, and a cloth potholder caught fire. Thankfully we walked by the kitchen and saw the smoke and were able to get it out ourselves. Since then, we have only used these heat-resistant potholders.
Microwave Silicone cover - I swear by these lid covers to help prevent butter splatters when melting butter in the microwave. I have had way too many butter explosions while baking. These lid covers help keep the butter in the bowl and not on the roof of your microwave.
Crockpot - We suggest using a crockpot that has a digital timer that automatically switches the slow cooker to warm after a set amount of time. This helps make sure your dinner cooks perfectly, and you don't have to stress about what time it is going to be done.
Great Recipe Collections
Vegetarian Air fryer Recipes - Epic easy vegetarian recipes you can make in the air fryer.
Sour Cream Recipes - Check out all of our recipes with Sour Cream.
Olive Garden Recipes - Make your favorite Olive Garden meal at home.
Celery Recipes - Are you wondering what to make with the celery that has been in your fridge? These are our favorite recipes with celery in them.
Rotel Recipes - From Rotel Dip to chicken spaghetti with Rotel and Rotel Cheese Dip this collection of Rotel recipes include all the very best. Appetizers, Main Dishes, and even bread taste better with a bit of Rotel!
Do you love recipes? Check out our copycat recipes, dessert recipes, and our CrockPot Recipes.
Follow Tammilee Tips on MSN, Facebook, Instagram, and Pinterest, for all of our recipe posts.