Sponsored
August 16 is National Bratwurst Day and Johnsonville is celebrating by creating Bratsgiving, a call to action to gather around the grill with family and friends to give the delicious gift of Brats! What better reason to make this delicious Jalapeno Beer Brats Recipe!
So easy to make and your friends and family will love it! This recipe along with the Apple Cider Beer Brat recipe we shared last month are our new favorite dinner recipes. We stocked the new fridge and freezer with a ton of Johnsonville Brats so we are always ready to barbecue them up.
Have you met Carl the Bratsgiver yet? If you answered no I need you to watch this video and learn all there is to know about Carl the Bratsgiver! He is a big part of the upcoming Bratsgiving Day!
Now that you have learned about Carl the Bratsgiver are you ready to learn more about Bratsgiving?
Here are the top tips we have for preparing for Bratsgiving
Buy loads of Johnsonville brats in all the varieties you can so you are ready to celebrate
Invite your friends, family or really whoever you feel like celebrating Bratsgiving with!
Clean up, Fire Up and get ready to celebrate with all your barbecue tools and tricks, we know you have some killer barbecue skills
Make up some fun toppings and side dishes to impress all your friends! Check out the Johnsonville website for recipe ideas! Don't forget to make our Jalapeno Beer Brats and Apple Cider Beer Brats!
Take a deep breath, pop open your favorite beverage and take your place next to your grill! It is Bratsgiving and you are the master of your grill
Don't forget to leave your kitchen window open on Bratsgiving Eve so that Carl the Great Bratsgiver can leave behind some delicious brats in your fridge.

Did you know that Johnsonville Brats come in these amazing flavors?
Flavor Varietals Include:
Firecracker Bratwurst
Original Brats
Beer 'n Brats
Cheddar Brats
Grilling Chorizo
Cheddar Cheese and Bacon Brats
Hatch Chili Brats
Buffalo Bleu Brats
We made our Jalapeno Beer Brats with Johnsonville Original Brats. Next time I may try making them with the Cheddar Brats just to see how they turn out.
I have some fun ideas for a few more recipes that we want to try. The Buffalo Bleu Brats are calling to me for a fun football party appetizer this fall. I also want to see what we can do with the Firecracker Brats. They sound delish!
Until then here is our newest Brat Recipe!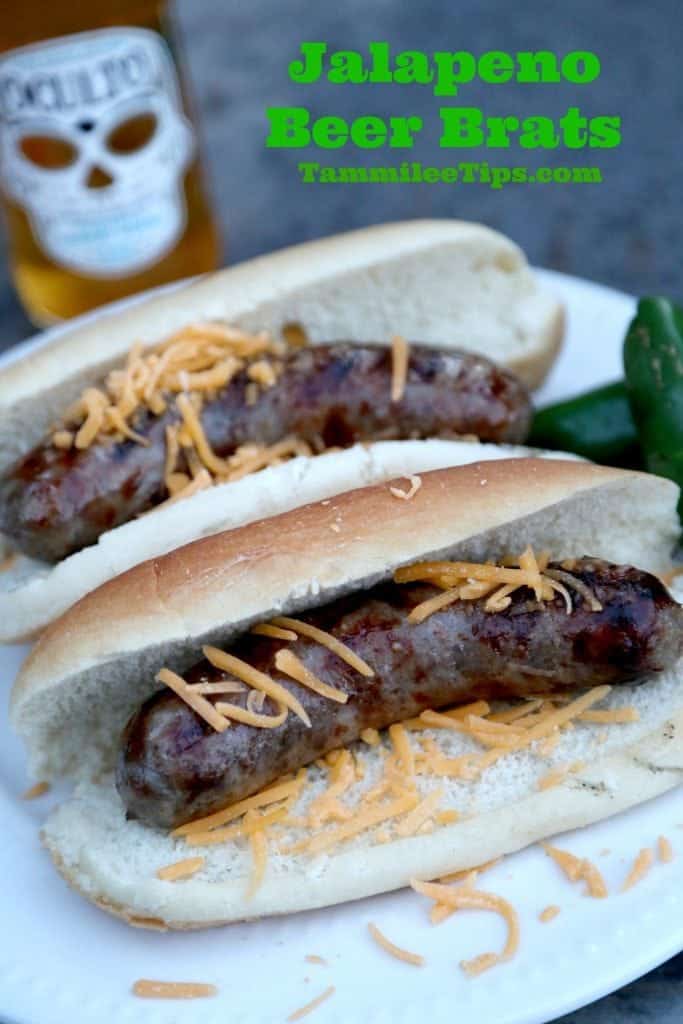 Jalapeno Beer Brats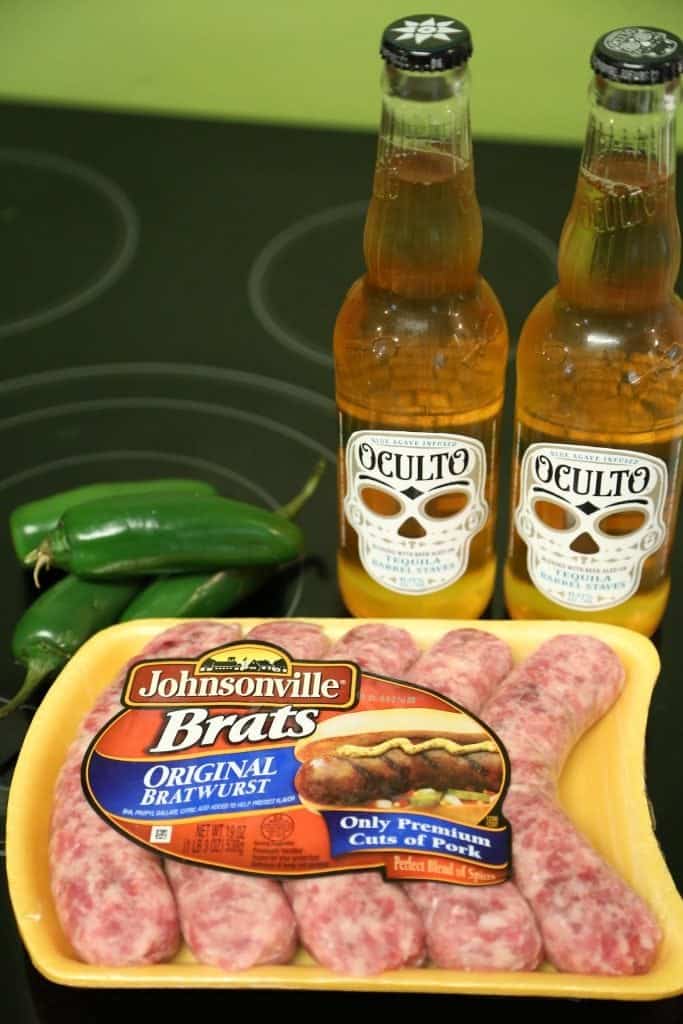 Ingredients
Johnsonville Original Brats
2 bottles of beer aged in tequila barrels
Jalapenos
Directions
1. Pour 2 bottles of beer into a pot and add in Johnsonville Original Brats and a chopped Jalapeno
2. Bring to a boil until Brats are done
3. Transfer to your barbecue to finish them
Enjoy!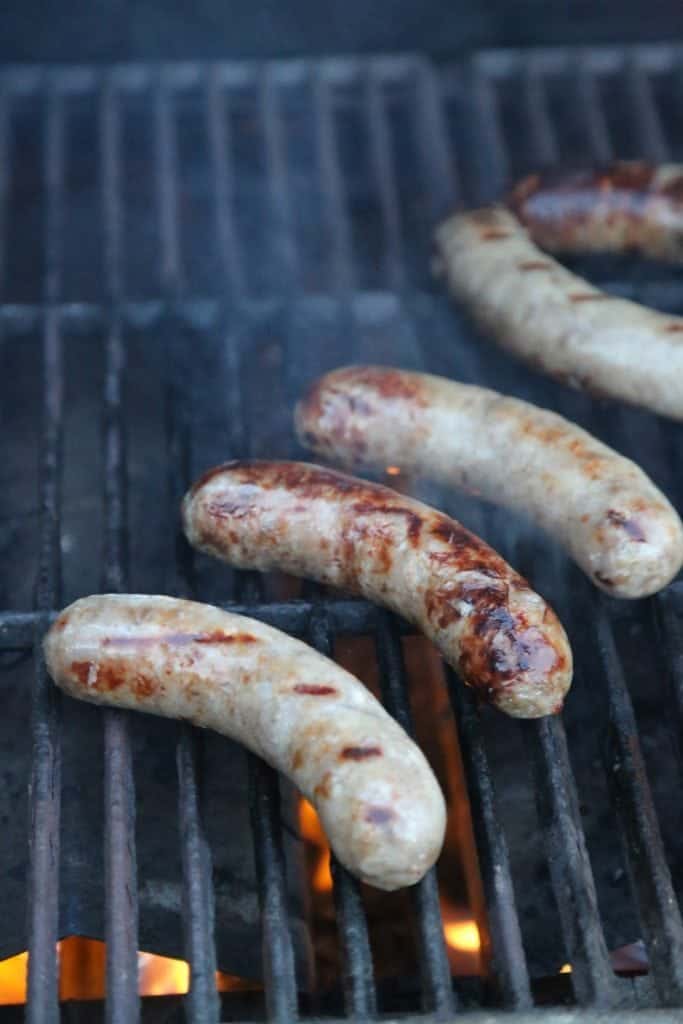 Brats are fully cooked when the internal temperature reaches 160˚F.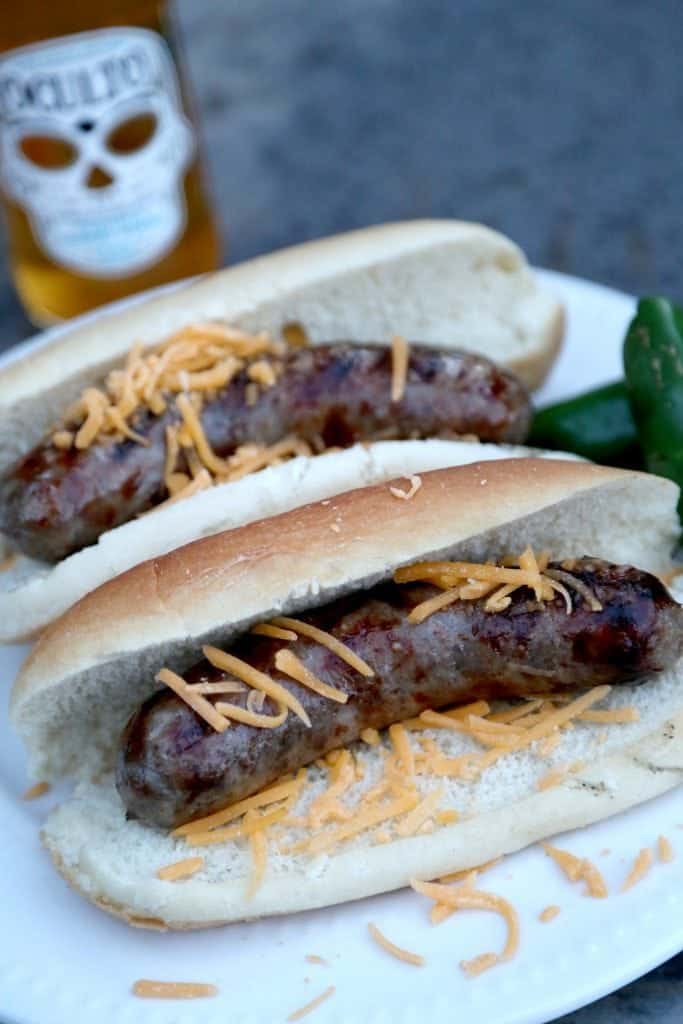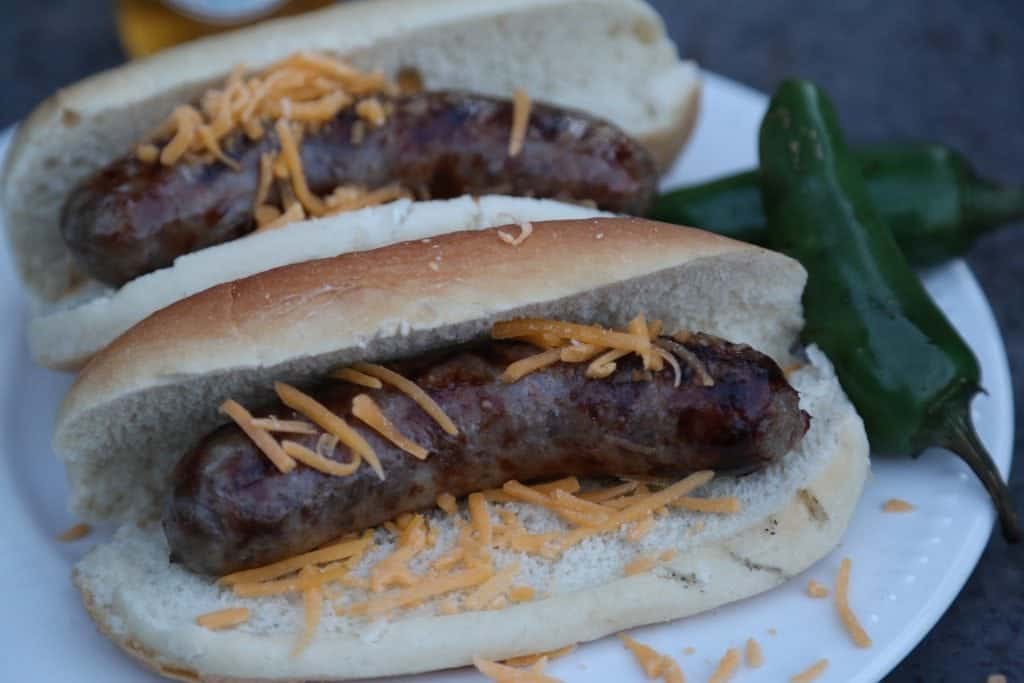 Do you love recipes? Check out our copy cat recipes, dessert recipes, and our Crock Pot Recipes.