Imagine sliding into the backseat of a 1939 BMW Motor 321 classic convertible with a suave drive named George who has lovingly rebuilt this classic by hand. That is exactly the experience I had in Ostrava, Czech Republic. This historic car tour was one of the highlights of my trip and I am so excited to share it with you.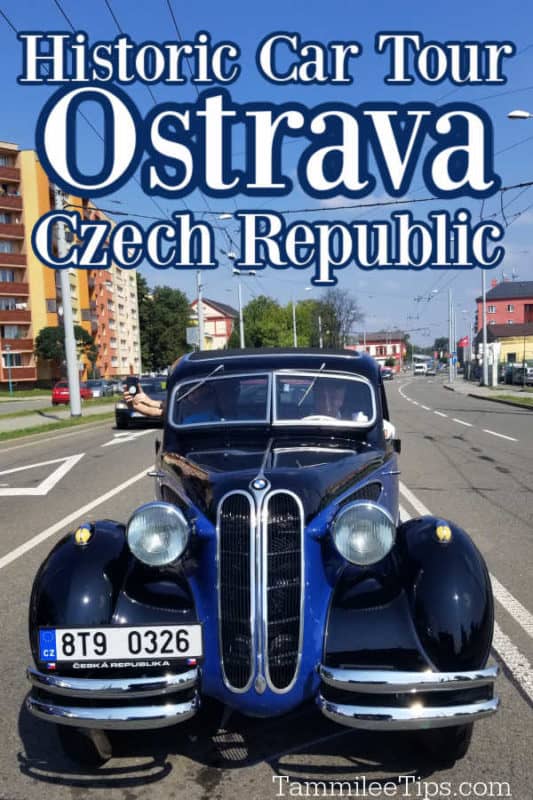 Historic Car tour of Ostrava, Czech Republic
I honestly had no plans on going on this classic car tour until a friend said hey let's sign up for this at the last minute. This was one of the best decisions I made during my trip to the Czech Republic. I went in not knowing what to expect and came out of it with a giant smile and truly joyful experience.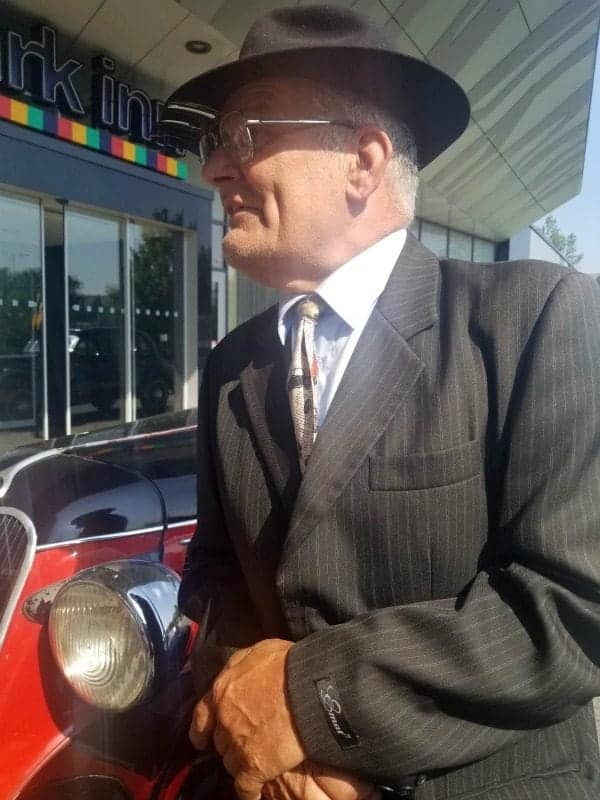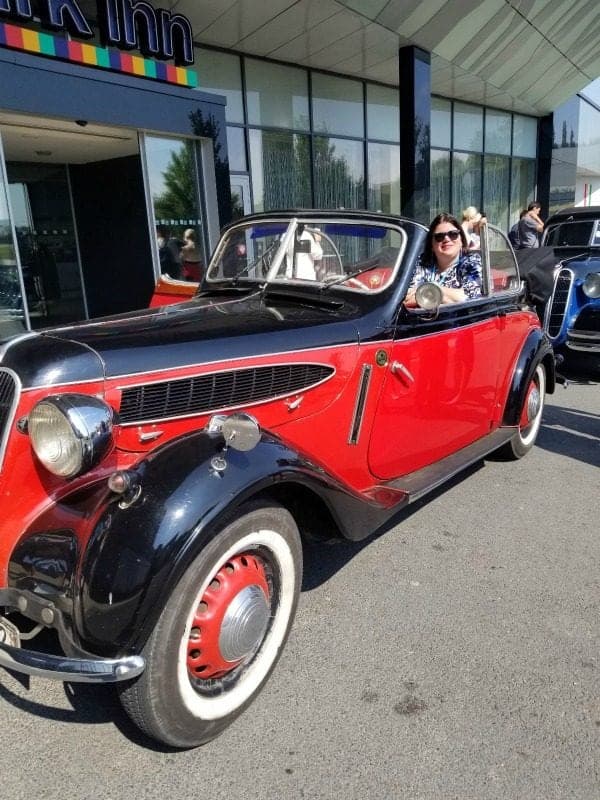 We had our choice of classic cars all lined up but I had to pick George as my driver. He was done up in a fedora and grey suit and just oozed the authentic Czech experience. This was a guy who had been there done that and lived to tell about it. He played Cole Porter and other classics on a tape deck that he outfitted the BMW with. He sang along, snapped his fingers, and told us how he loves to swing dance to the music playing from the car.
While I sadly didn't get a dance out of him on a hot sunny July day I did get to feel and experience his love and passion for his ladies as he called his classic cars. He bought the 1939 BMW for 100 pounds over 40 years ago and painstakingly repaired the car piece by piece.
As we toured Ostrava we learned more about the third-largest city in the Czech Republic. A city that has gone through some extreme revitalization and changes in the past 40 years. Similar to George handcrafting the BMW back to its glory days the city of Ostrava has evolved from being a coal-mining town to a university town with a revitalized spirit. There are still the remnants of communism in some areas of the city while other parts have taken the buildings used for coal mining and turned them into conference centers and event locations.
We stopped at the Landek Park which is the largest mining exhibition in the Czech Republic. Here you can see what workers did day to day in the coal mines. Kids can hop in a train cage and ride around the exhibition.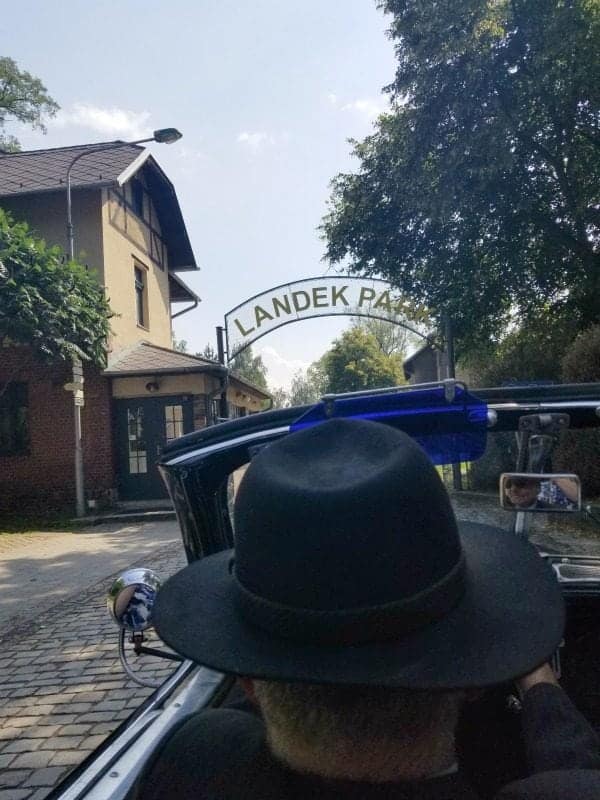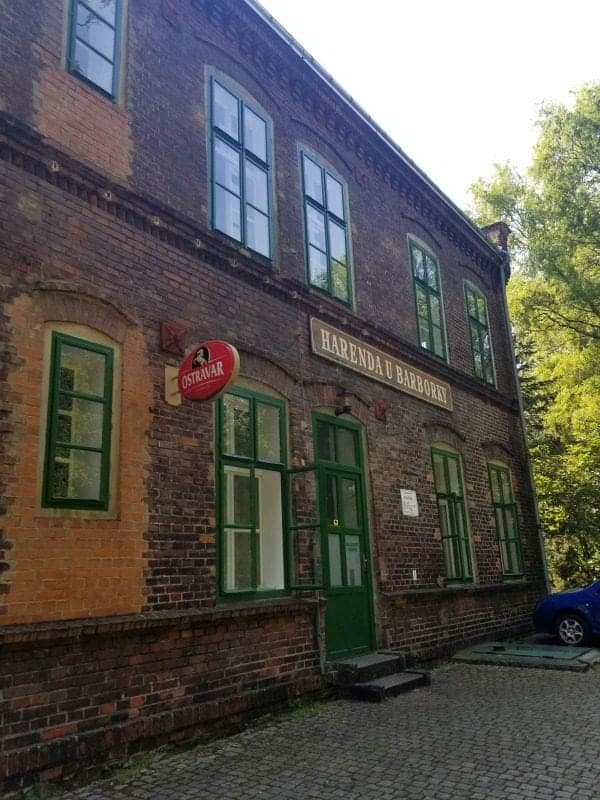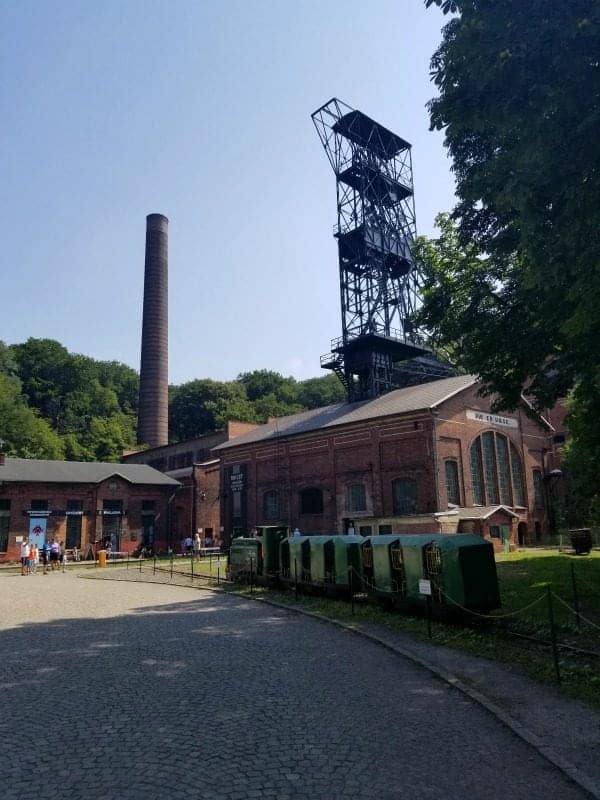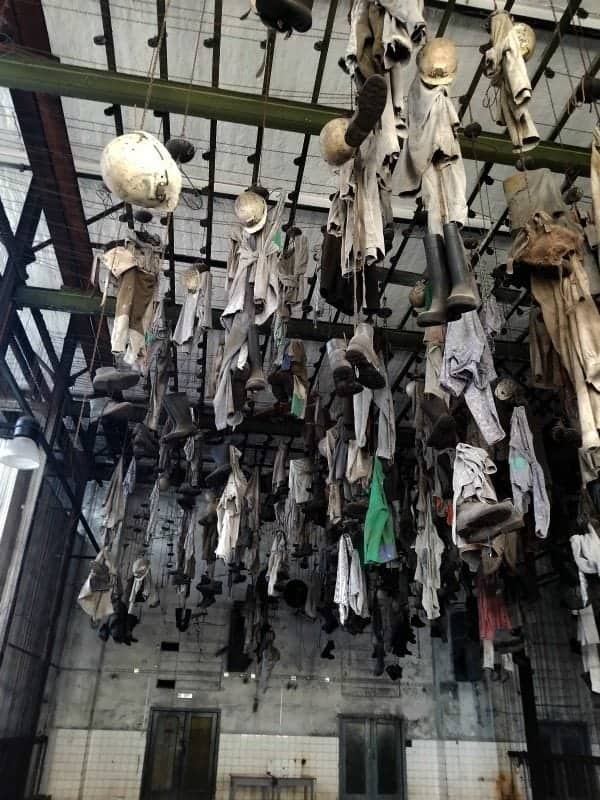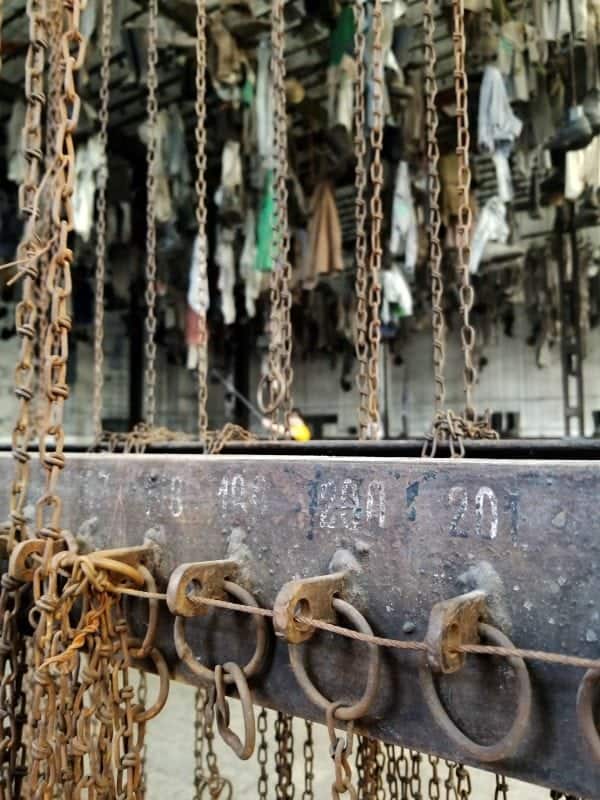 One area that took my breath away was the miners changing area. You walk into this concrete building and there are clothes strung from chains in the ceiling. Each miner was given a number and they would hang their clothes from the chains each day. They had a small metal bowl that housed their soap to try and clean off the coal dust and mine grime before they headed home.
When I walked into this room I had to stop for a moment because you could feel and sense the energy of the room. It felt really overwhelming at times but also you could sense the hard work that was done by each of the mining families.
Next to Landek Park is the largest museum in the world dealing with mine rescues and the mining rescue services which we sadly did not get to visit.
From Landek Park we drove on the cobblestone streets to the new highway which took us back 40 or 50 years to an area of town called Poruba that was built around communism. The main buildings were created in the shape of a hammer and a sickle which can only be seen from the air.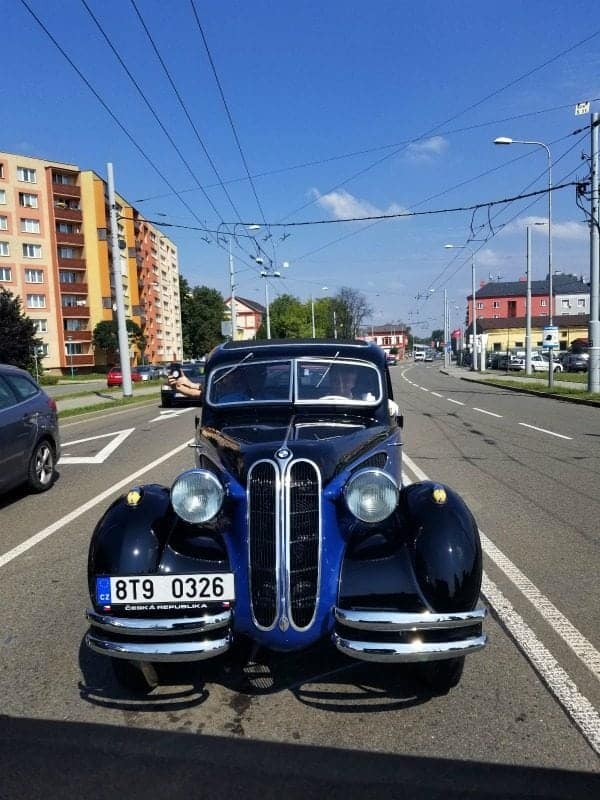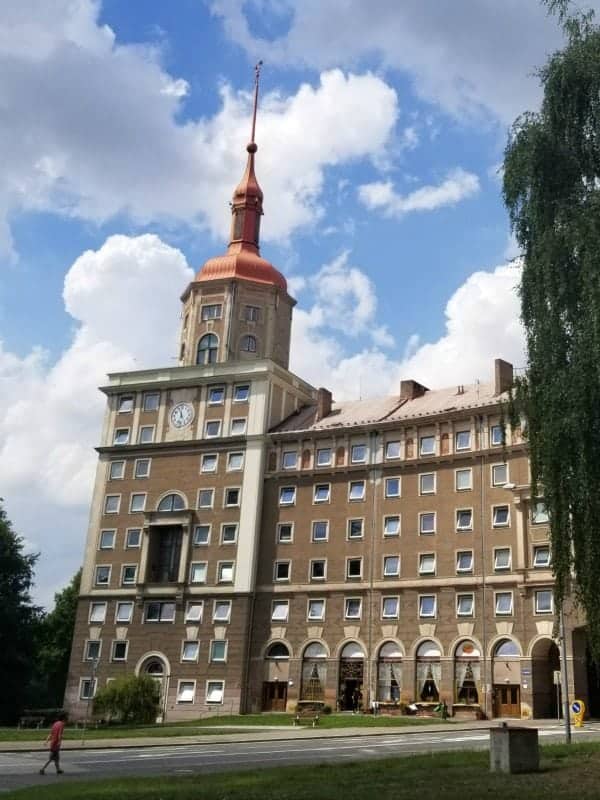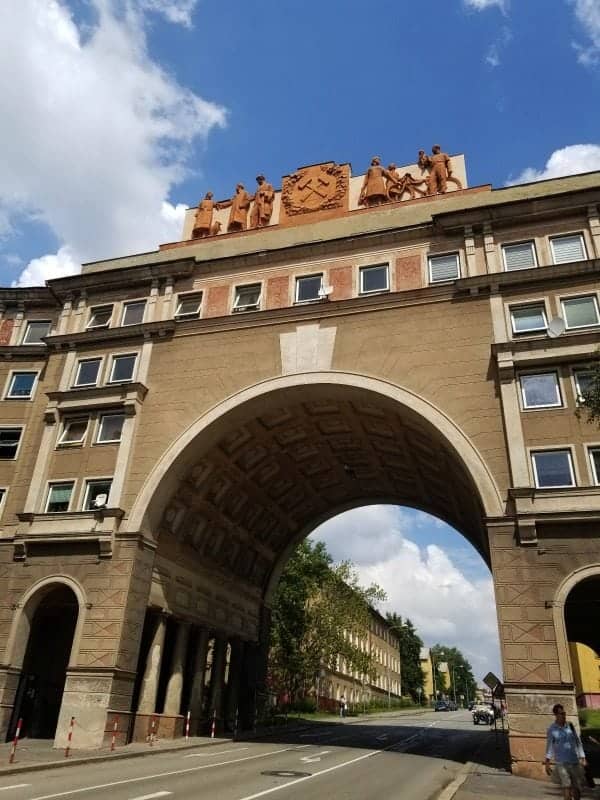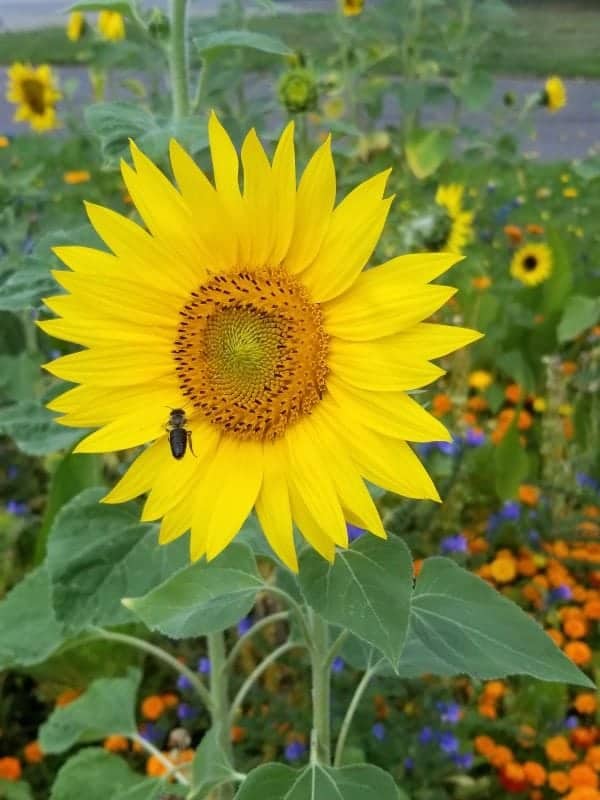 This part of Ostrava is filled with large square buildings still showing the signs and regalia of communism.
Children waved from the side of the street as we cruised by in the convertibles. Behind us was another classic BMW, an MG with driver and passenger in matching driving helmets, and a few other classics. I am sure it was a sight to see as we drove by waving and soaking at the moment.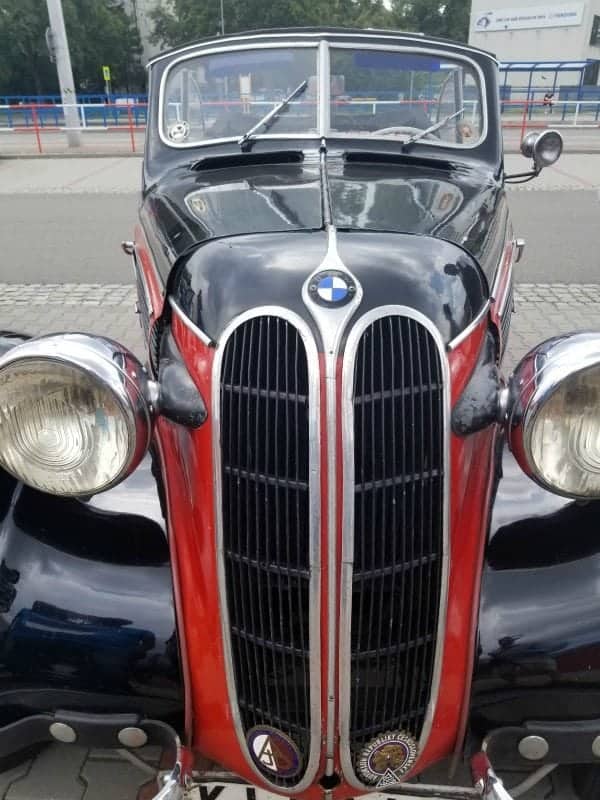 As Cole Porter crooned about love and life we were reminded of not only the evolution of cars but of cities and history. While we can step back in time and ride in an 80-year-old classic BMW we are surrounded by the regeneration and growth of a city that has seen hardships and hard work.
Additional Czech Republic Articles
Haunted Time Traveler Speakeasy
Check out all of our Czechia Travel Guides