One of my favorite things to do during my travels is visiting local grocery stores. I love looking for fun new foods to try, seeing what Czech Republic grocery store prices are like and experiencing a bit of local life in new cities and countries. During my trip to the Czech Republic, I visited the Hruska grocery store in Ostrava near our hotel. This was a small local grocery stored packed with a ton of fun new foods to try during my visit.  I could have spent hours exploring every aisle of the store and picking out new foods. Sadly I didn't have hours to spend in the store but did make sure and spend as much time as I could checking out all of the products.
I picked up a couple boxes of tea that looked great, some snacks for the hotel and some fresh fruit. I wish I would have grabbed some Czech chocolate to try but my arms were overflowing with snacks and tea by the time I headed to the register.
During my visit, the US Dollar was worth $22.13 Czech Koruna. I hope these Czech Grocery Store Prices help you know what to expect during a visit to the Czech Republic.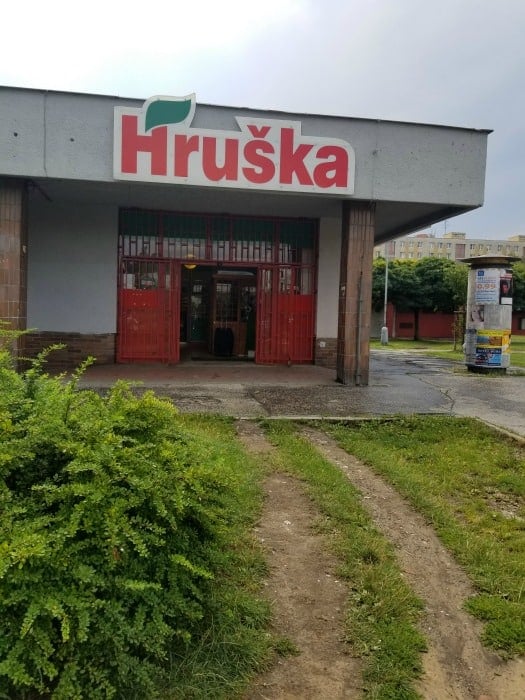 Czech Republic Grocery Store Prices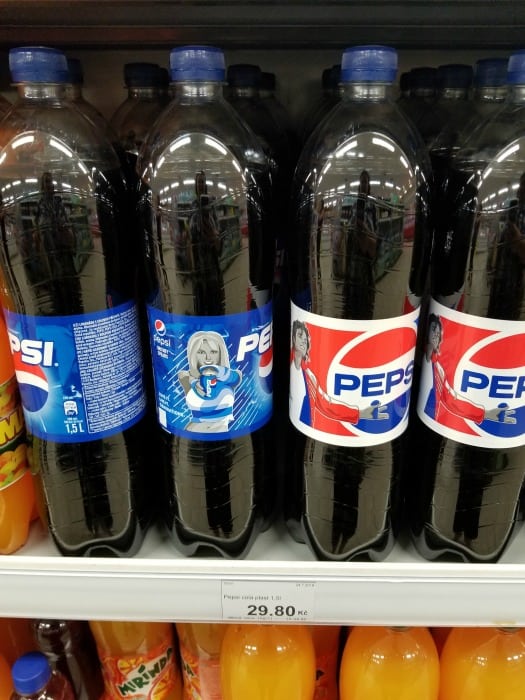 1.5 liter of Pepsi costs $29.80 in Czech Koruna which is $1.35 US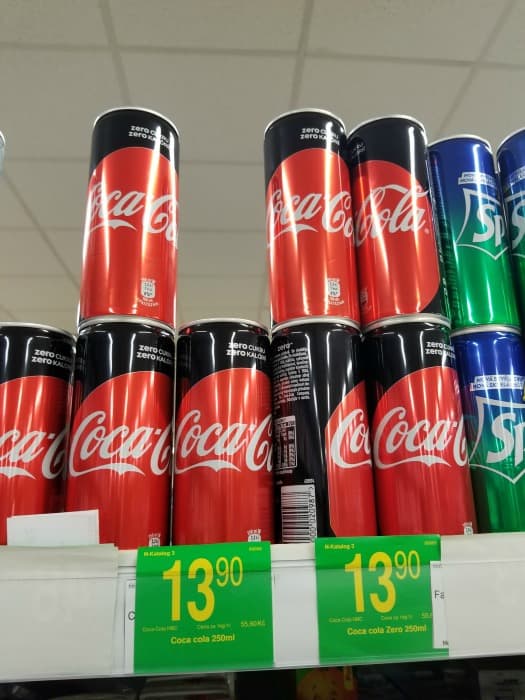 1 can of Coke costs $13.90 Czech Koruna which is  $.63 US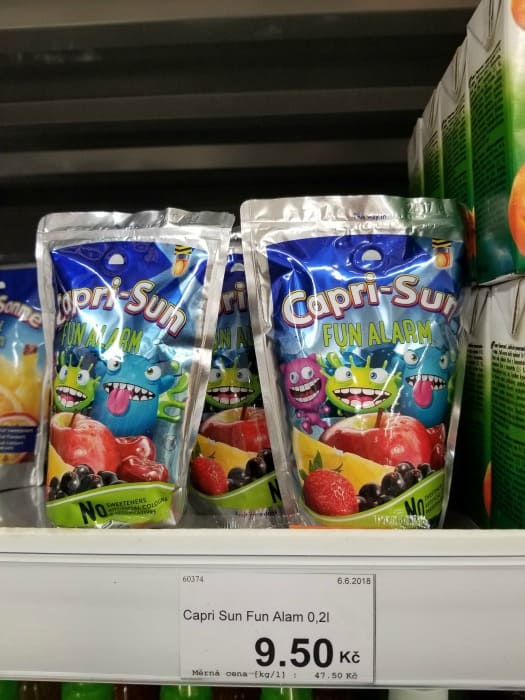 Capri Suns come in Fun Alarm flavor they are $9.50 in Czech Koruna which is $.43 US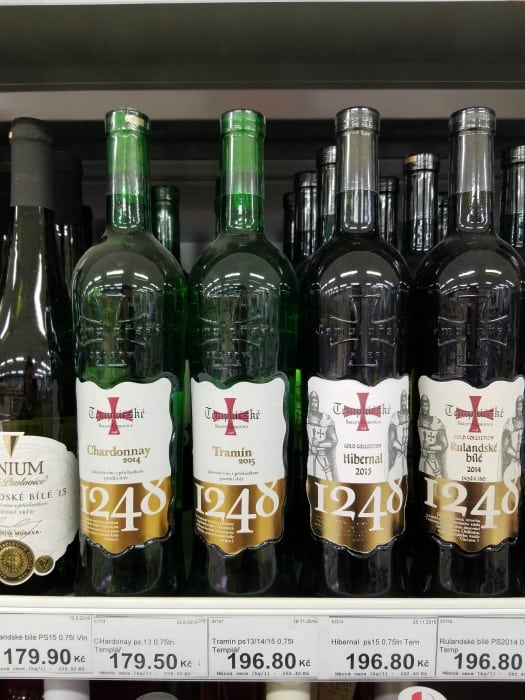 Czech Republic has an amazing wine district in Southern Morovia. We had the chance to taste a ton of amazing wine that I wish I could have brought home with me.
Czech Wine costs $196.80 Czech Koruna which is $8.89 US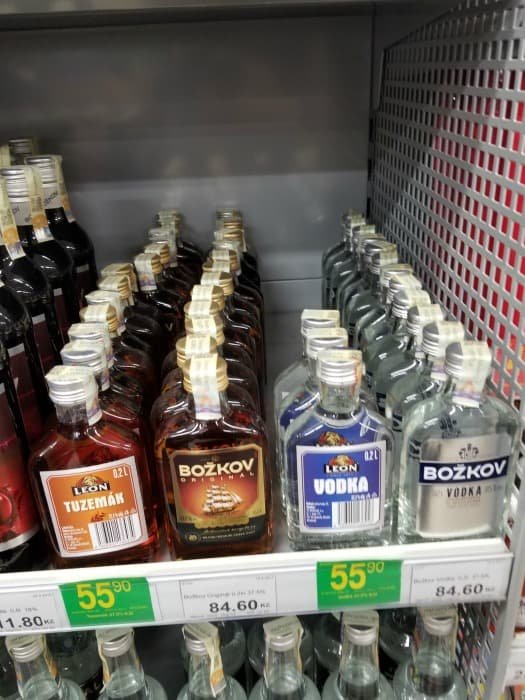 Vodka costs $55.90 Czech Koruna to $84.60 Czech Koruna which is $2.52 to $3.82
Diary Case Prices Czech Republic Grocery Store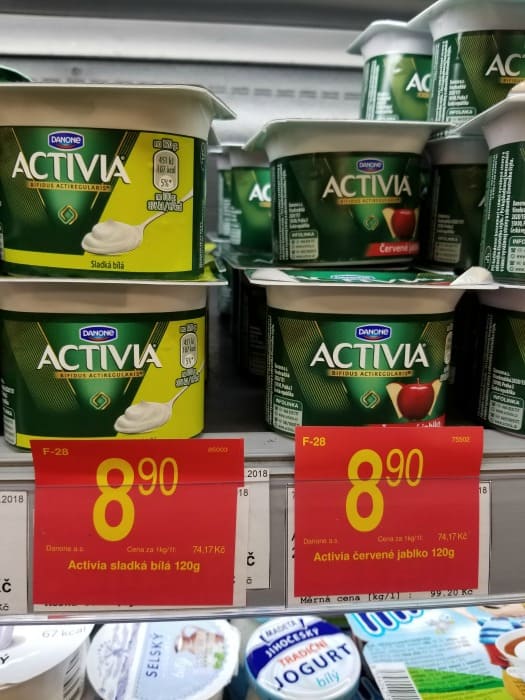 Acitva Yogurt is $8.90 Czech Koruna which is $.40 US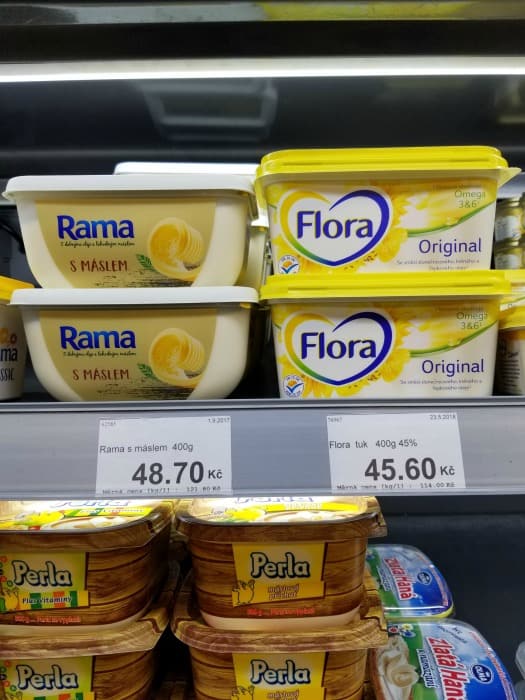 Czech Butter is $48.70 Czech Koruna is $2.20 US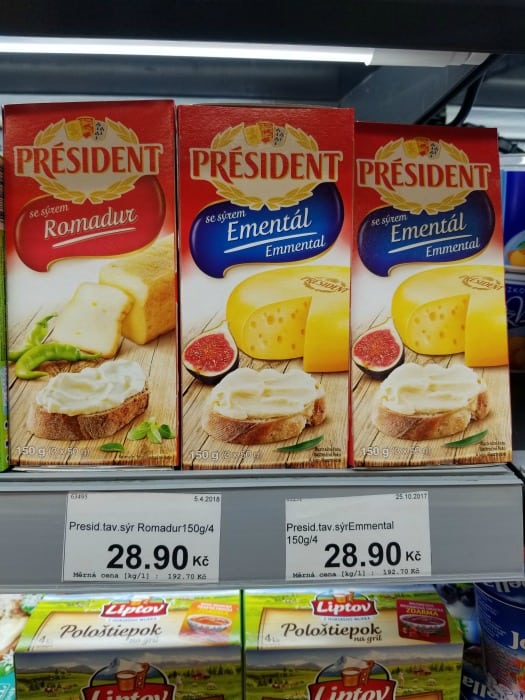 Presidente Emmental Cheese is $28.90 Czech Koruna which is $1.31 US
Czech Republic Produce Prices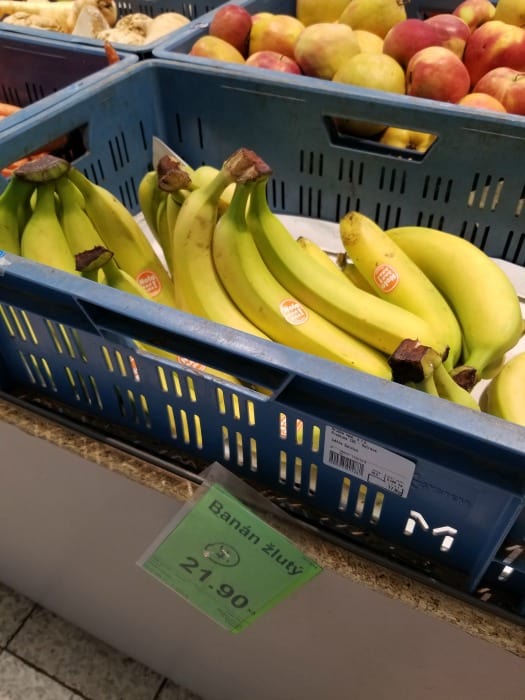 Bananas are $21.90 which is $.99 US
One thing I learned was you are supposed to have a scannable ticket for your bananas. I still don't know how or where you get the ticket. I brought up a bunch of bananas and got a bit of side eye from the cashier who walked to the back and came back with a scannable ticket on them.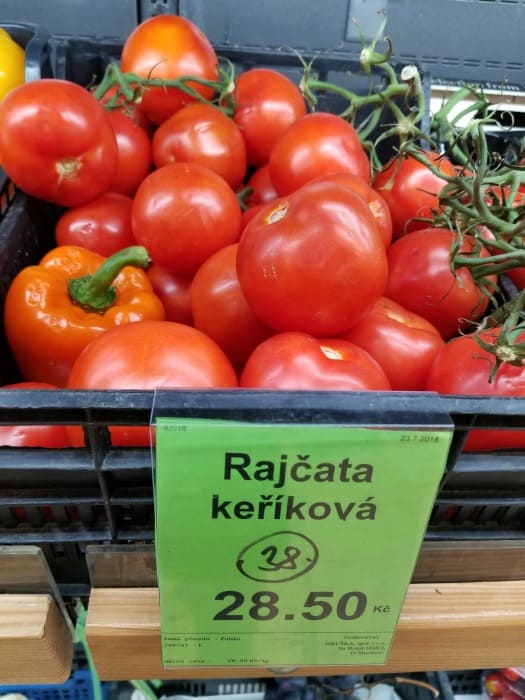 Tomatoes were 28.50 Czech Koruna which is $1.29 US
Czech Grocery Store Snack Prices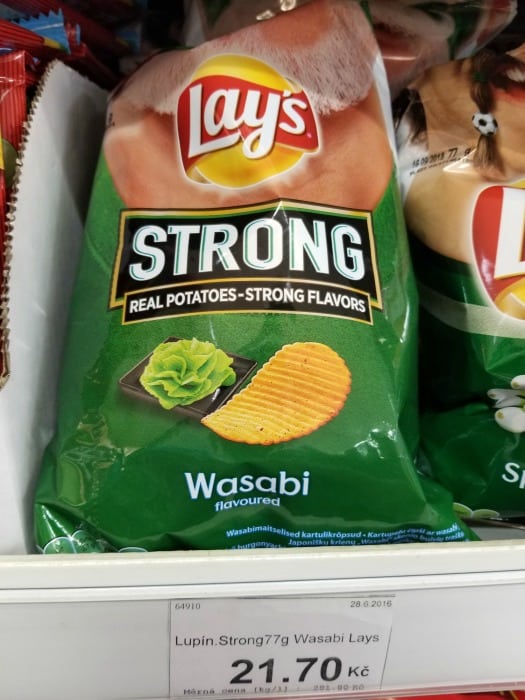 I thought it was so fun there was Wasabi flavored Lays Potato Chips. Though I have to admit I did not try them.
The Wasabi Lays were $21.70 Czech Koruna which is $.98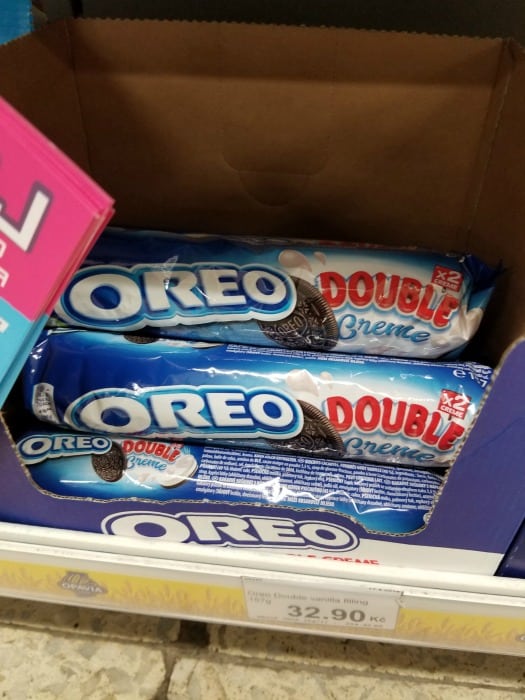 Double Creme Oreos are $32.90 Kc which is $1.49 US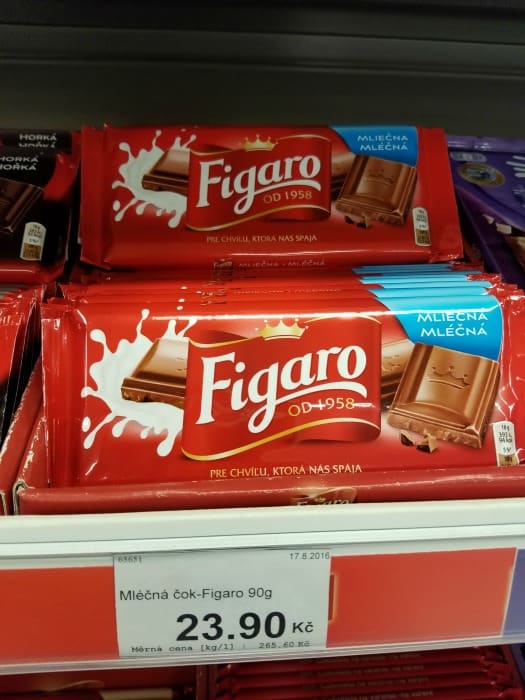 Delicious Figaro Chocolate Bars are 23.90 Kc which is $1.08 US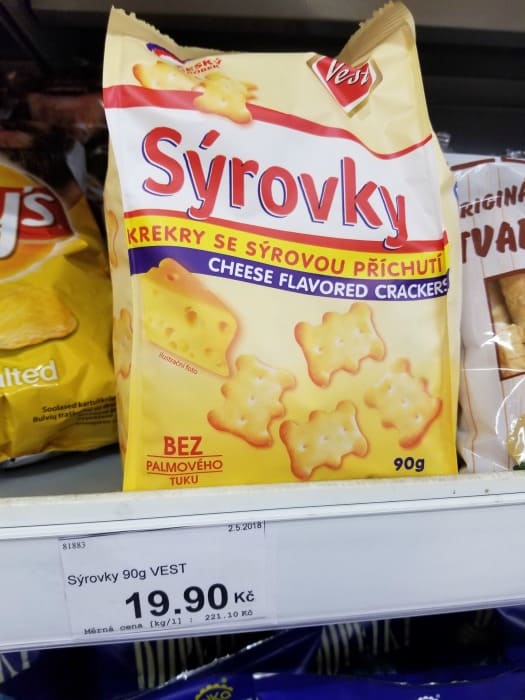 Cheese crackers cost 19.90 Kc which is $.90 US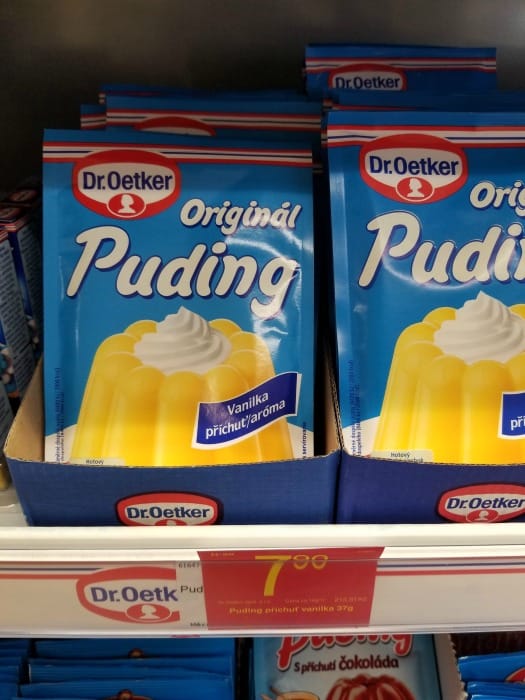 Dr. Oetker Vanilla Pudding mix was only 7.90 Ck which is $.36 US! I wish I would have picked some up to try.
Grocery Store prices in Czech Republic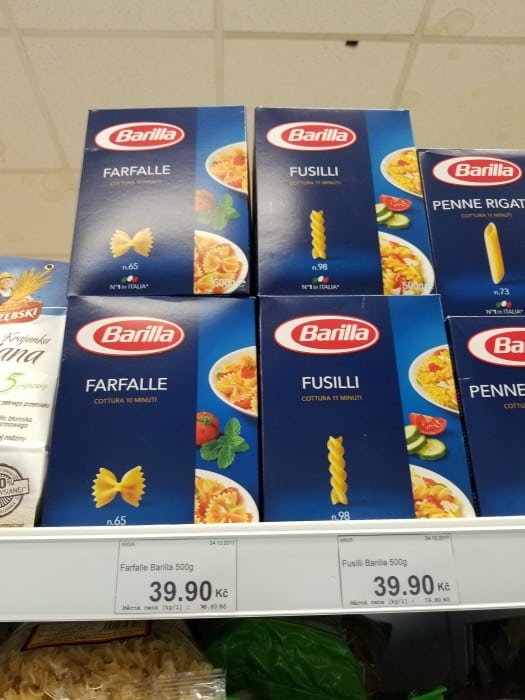 Barilla Pasta cost 39.90 Kc which is $1.80 US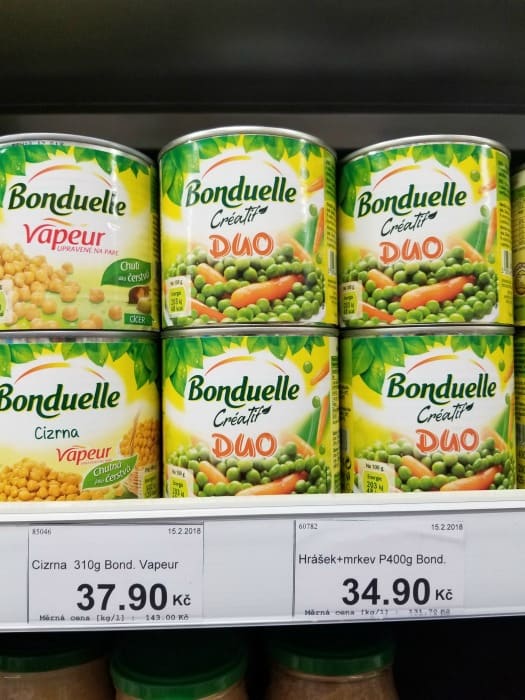 Cans of vegetables cost 37.90 in Czech which is $1.71 US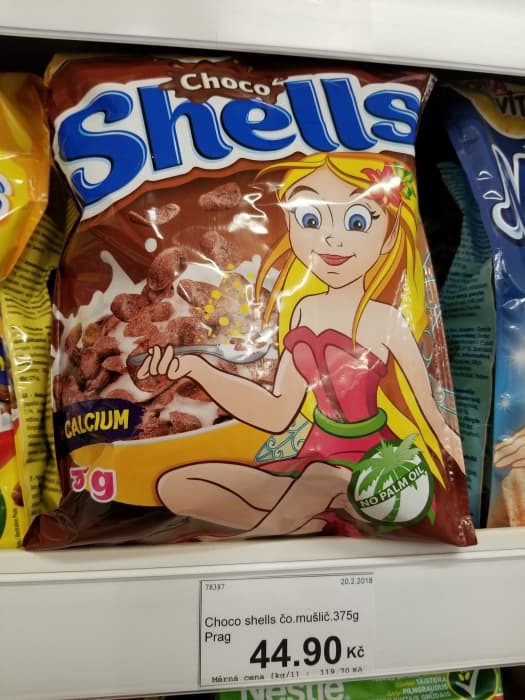 Choco Shells Cereal costs 44.90 Kc which is $2.03 US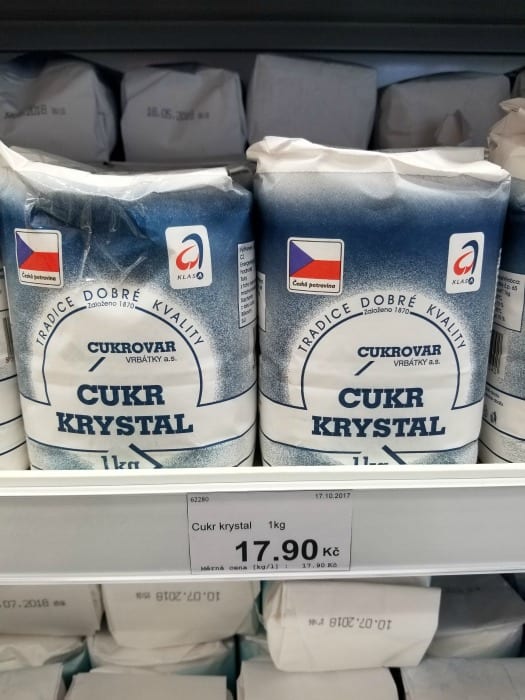 A kilogram of sugar costs 17.90 in Czech koruna which is $.81 US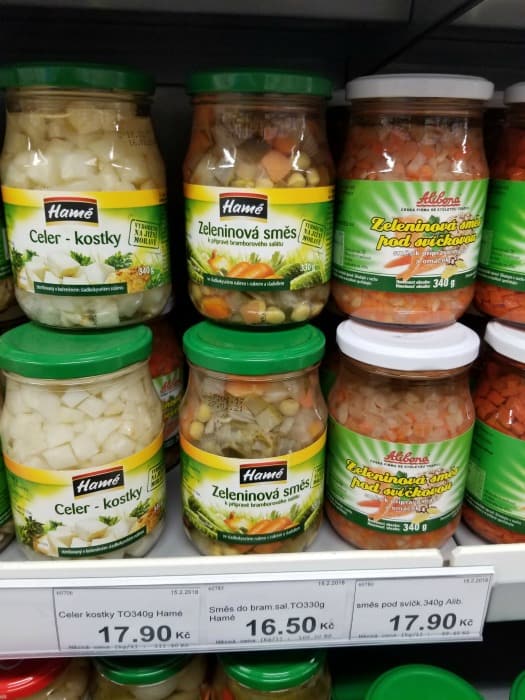 Glass jars of vegetable mixes range from 16.50 to 17.90 Czech Koruna which is $.75 US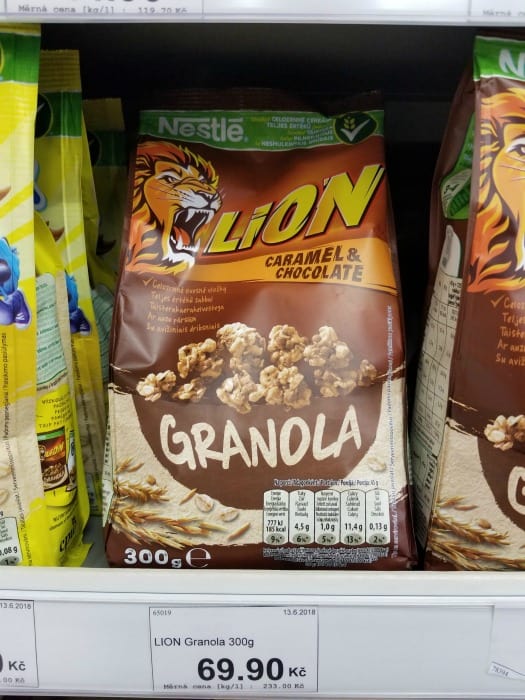 Lion Chocolate Granola is 69.90 Kc which is $3.18 US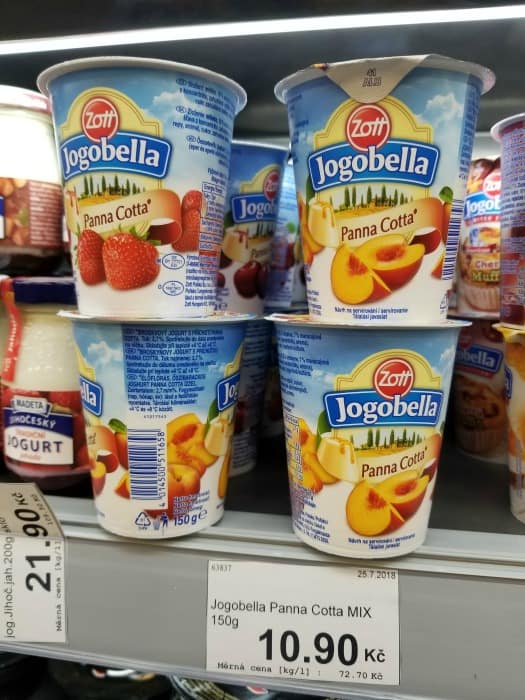 These Jogobella Panna Cotta Mixes looked so good! They are 10.90 Kc which is $.49 US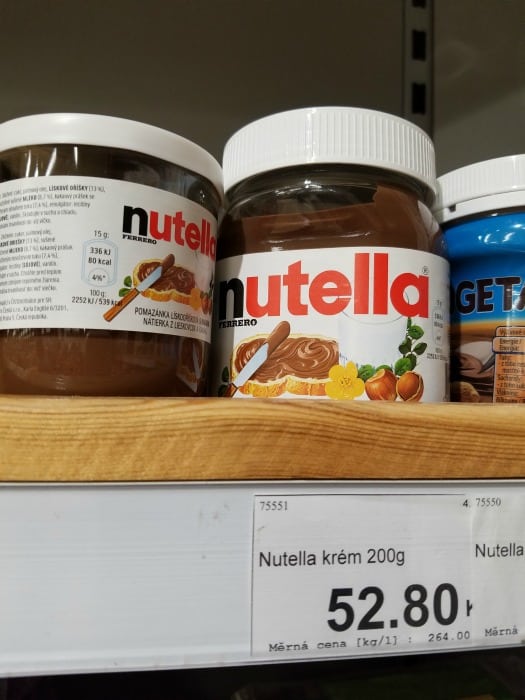 Nutella costs 52.80 Kc which is $2.39 US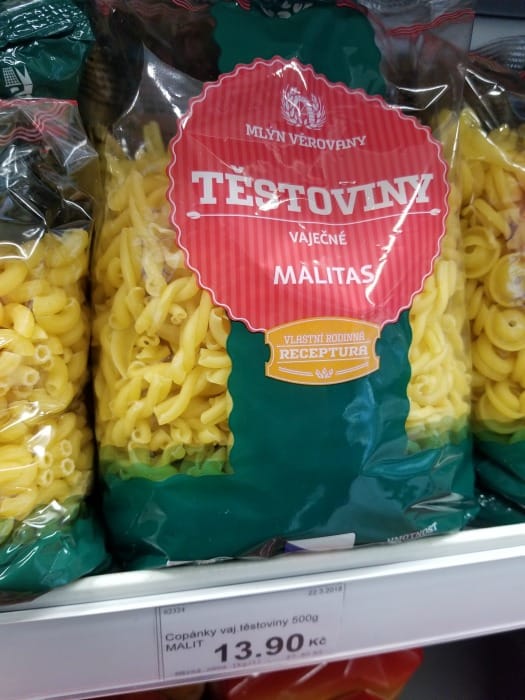 Pasta costs 13.90 Kc which is $.63 US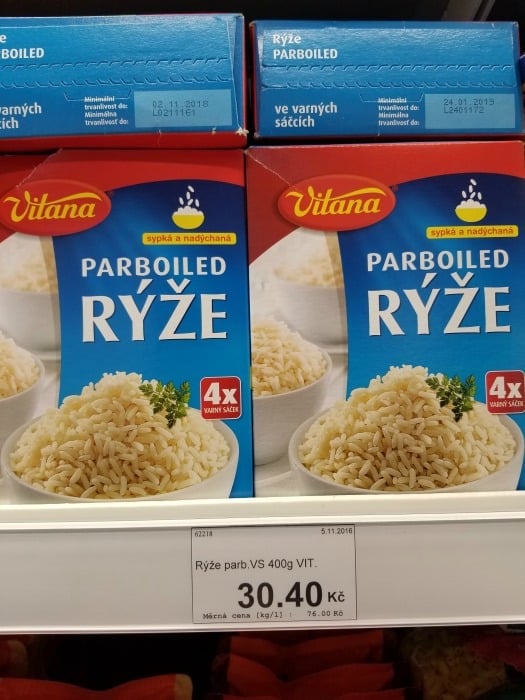 A box of rice costs 30.40 Kc which is $1.37 US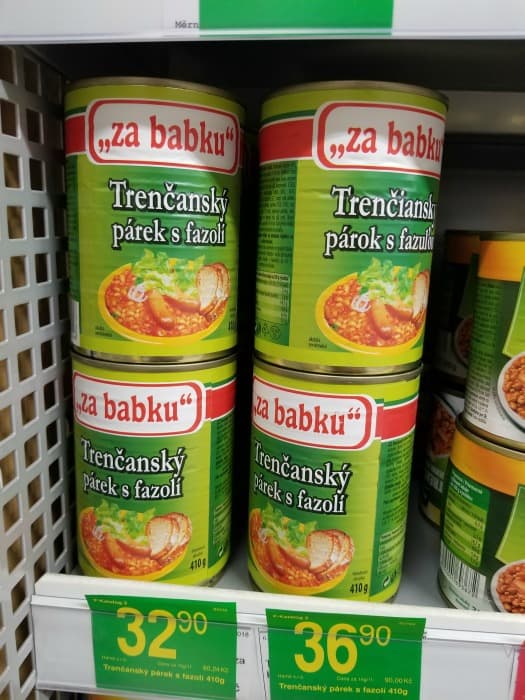 Pork and Beans in a can costs 32.90 Cz which costs $1.49 US
Czech Toiletry Grocery Prices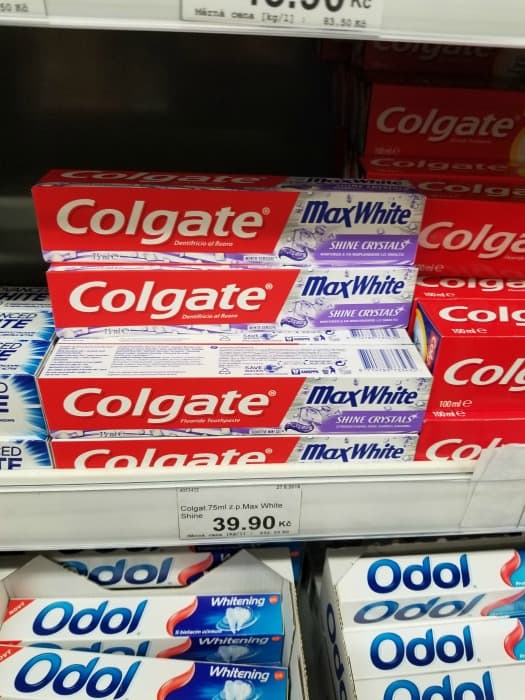 Colgate toothpaste costs 39.90 Cz which is $1.80 US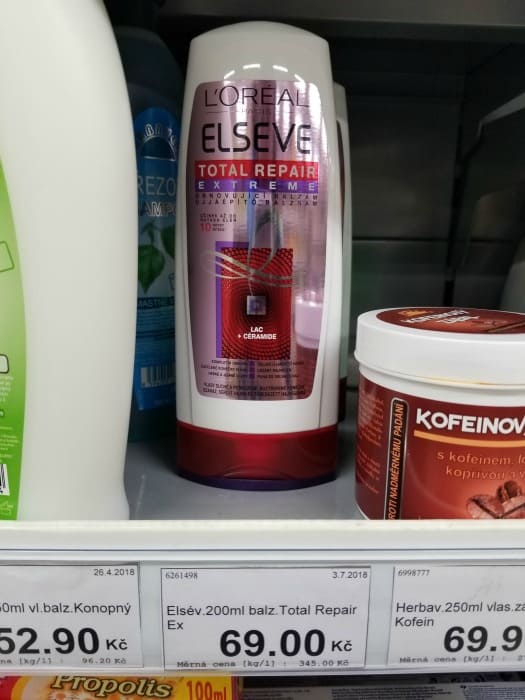 L'Oreal total repair costs 69.00 Kc which is  $3.12 US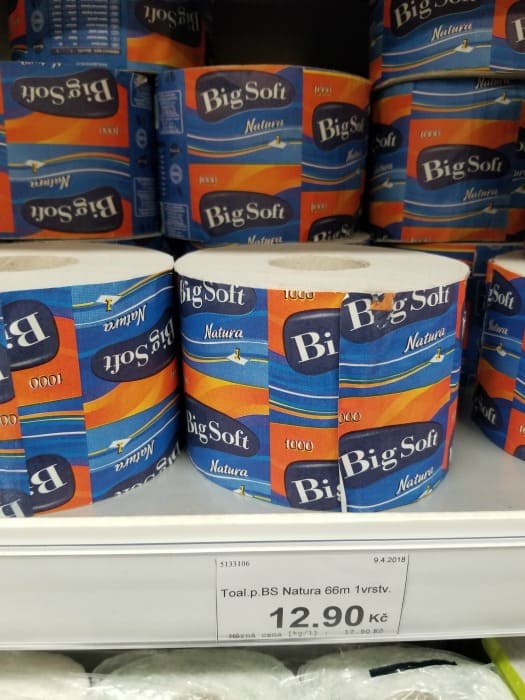 A single roll of toilet paper costs 12.90 Kc which is $.58 US
The grocery store I visited was located in Ostrava which is the third-largest city in the Czech Republic.
Additional Czechia Resources
Check out all of the things I didn't know I needed in my life until I went to the Czech Republic there are a few from Brno on the list!
If you are heading to other great Czech cities make sure to check out this Cesky Krumlov Travel Guide. We loved visiting Cesky Krumlov and were in awe of how beautiful the city is. We could easily go back and spend more time exploring this beautiful city and eating all of the goulashes we could find.
Plus don't miss all of the things to do in Ostrava, Czech Republic if you are heading to the third-largest city!
Check out all of our Czech Republic Travel Guides