Ostrava is the third-largest city in the Czech Republic. There are quite a few things to do in Ostrava and I am so excited to share them with you. I was in Ostrava for a travel writers conference and truly enjoyed learning more about the city.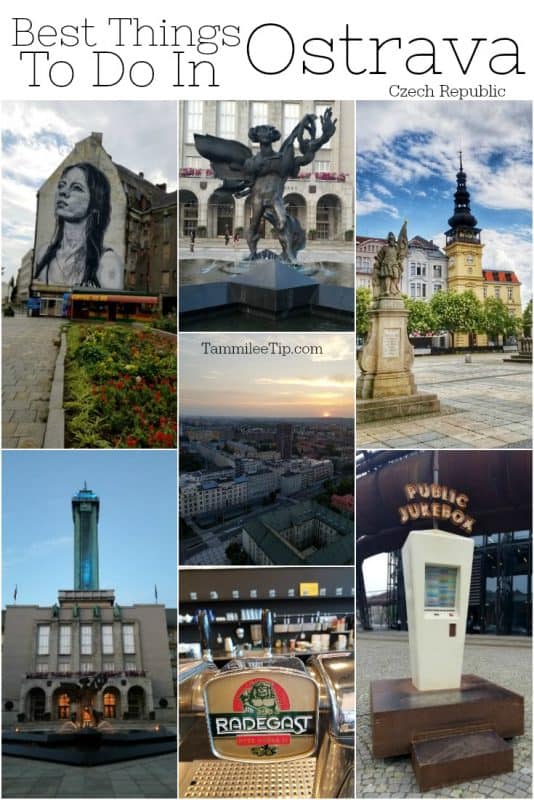 Things to do in Ostrava, Czech Republic
One of the greatest influences in Ostrava is the coal and mining industry. Up until 1994, Ostrava was a coal mining city with many mines surrounding the city.
The city of Ostrava has a rough feeling when you are exploring it. There are gorgeous buildings but many of the local residents have moved to the suburb leaving the heart of the city feeling a bit empty.
We found many great things to do and enjoy while in Ostrava! I should probably admit that I had never heard of Ostrava before learning that the TBEX Conference was going to be held there.
Truly I had only heard about Prague and how beautiful it is and I never really heard about areas outside of Prague. I am so glad that this change and I was able to spend time not only in Ostrava but also in Brno and surrounding areas.
There is so much to see and do in the Czech Republic outside of Prague!!! One thing to know when planning a visit to Ostrava is English is not the primary or secondary language of the city. Asking for directions or getting help can be a bit interesting at times.
I found that the major hotels and tourist spots were able to help with ordering a taxi or giving directions. You may want to download the Lift-A-Go app which is similar to Uber while in Ostrava. It is easy to request a car and have them pick up. We did have to pay in Czech instead of entering our credit card into the system.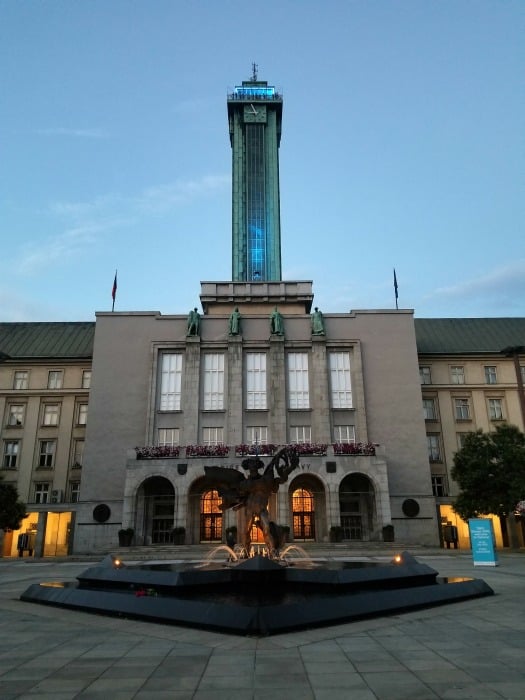 New City Hall
New City Hall has been a symbol of Ostrava for decades. The New City Hall isn't actually that new. It was dedicated in October of 1930.
The best part of the New City Hall is the viewing terrace which is open daily. I highly suggest going at sunset the city lights and the sun goes down. The viewing terrace is 73 meters high and offers an amazing way to see not only Ostrava but the Dskydy and Jeseniky mountains on a clear day.
In the square in front of New City Hall is a statue of Icarus which is the third-largest bronze statue in the Czech Republic. During my visit, someone had made sure that Icarus was "well-protected".
Learn more at ostravainfo.cz
The viewing platform costs 60 CZK for a full-price adult ticket and 40 CZK for students, seniors, and those under the age of 26.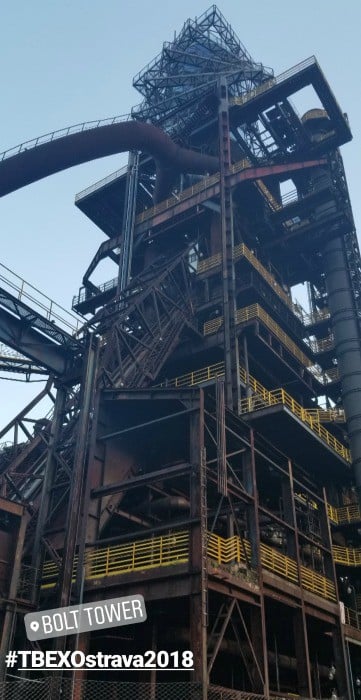 Head to the top of the Bolt Tower
For another great view over Ostrava head to the top of the Bolt Tower. This blast furnace extension is a great way to look over the city. There is a guided tour that educates you on the iron making process as you tour the bowels of a blast furnace.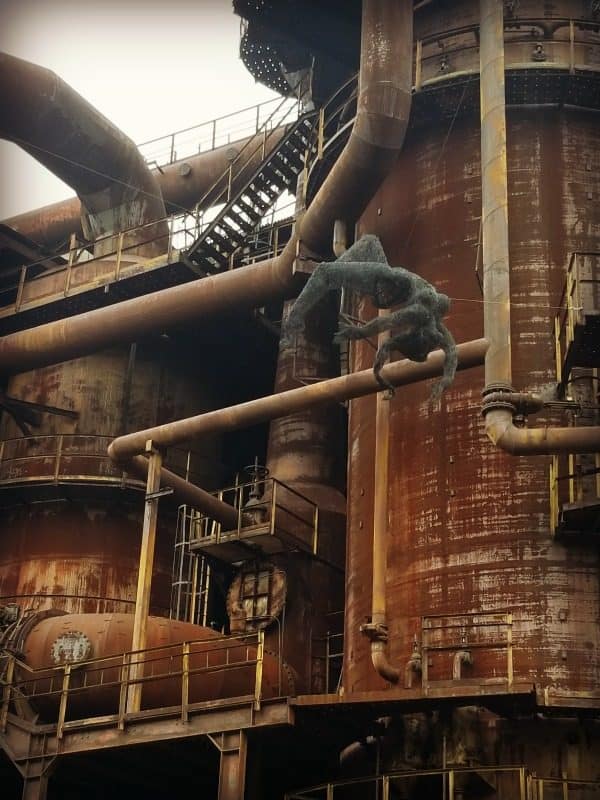 Dolni Vitkovice
Dolni Vitkovice is the giant mining complex that houses the Bolt Tower. The grounds are free to explore and it is really interesting seeing the mining complex up close and personal. There is hidden art and lots of industrial buildings.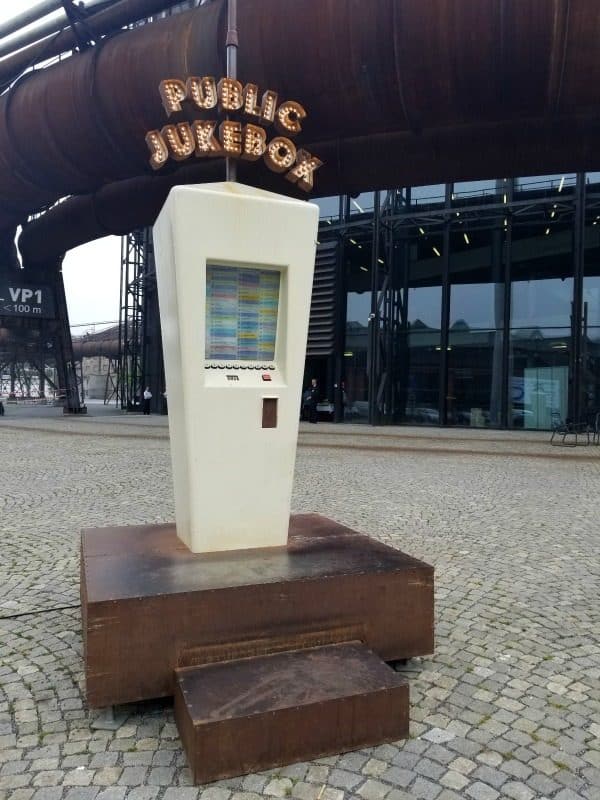 Play a song on the outdoor jukebox at the Gong (Dolni Vitkovice)
Outside of the Gong auditorium, you will find an outdoor jukebox with a wide selection of things to play. From Ronald Reagan talking to some interesting remixes of classic songs.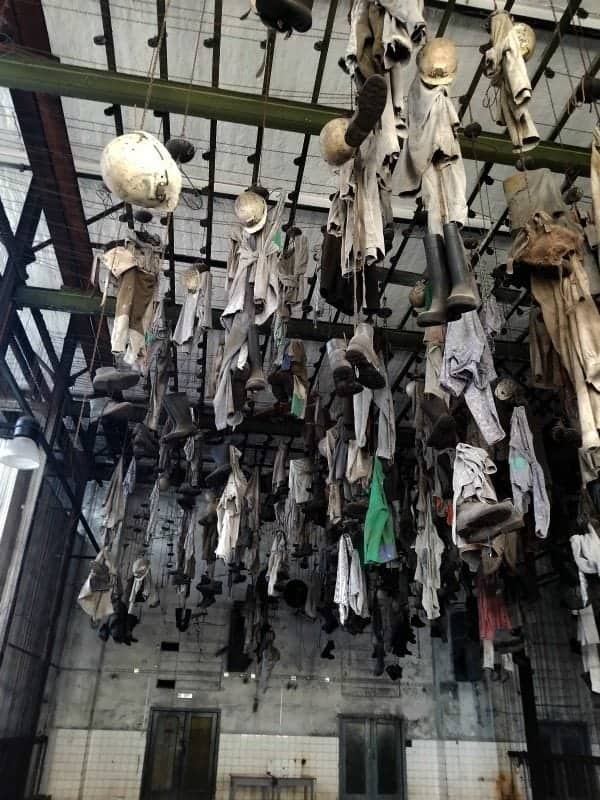 Visit Landek Park
Landek Park is a museum complex that gives you the chance to learn more about mining in Ostrava. You can visit the chain locker rooms which is eerie and cool at the same time. If you feel like going deep you can go into the pit of a real mine, learn about mine rescue work and so much more.
Learn more at - muzeumokd.cz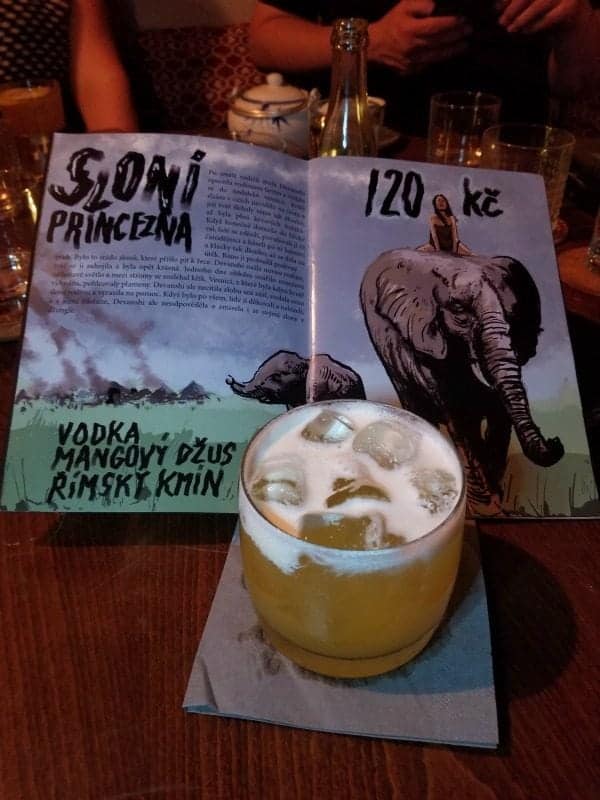 Visit a time travelers speakeasy
Gustavus the Time Travelers speakeasy was one of my favorite things in Ostrava. So much so that I wrote an entire post about it. Check out our full post on Gustavus Speakeasy in Ostrava!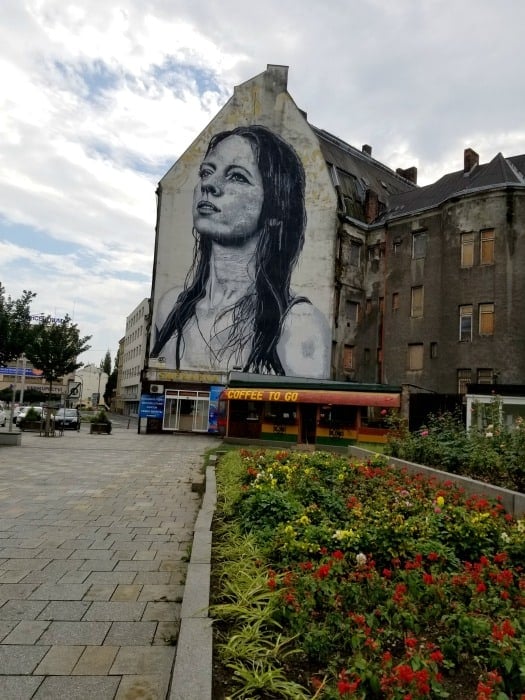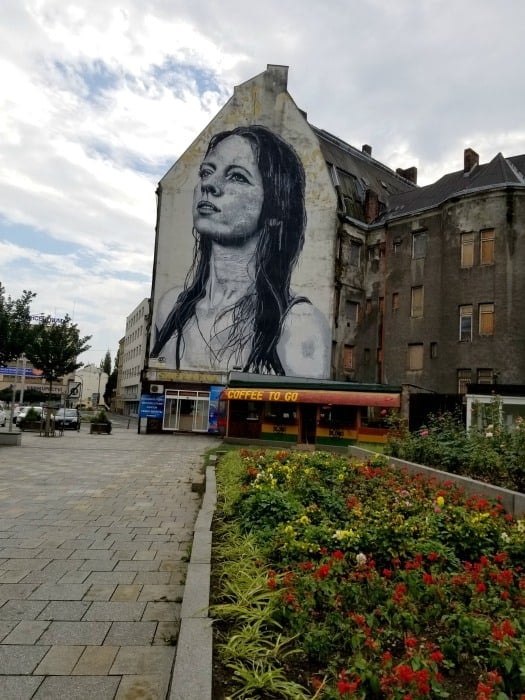 Explore the street art of Ostrava
The most famous mural is the Madonna "Ostravica" located near the Imperial Hotel Ostrava. We were able to show a picture of the mural on my phone and get directions to reach it. It is located really close to the main square of Ostrava.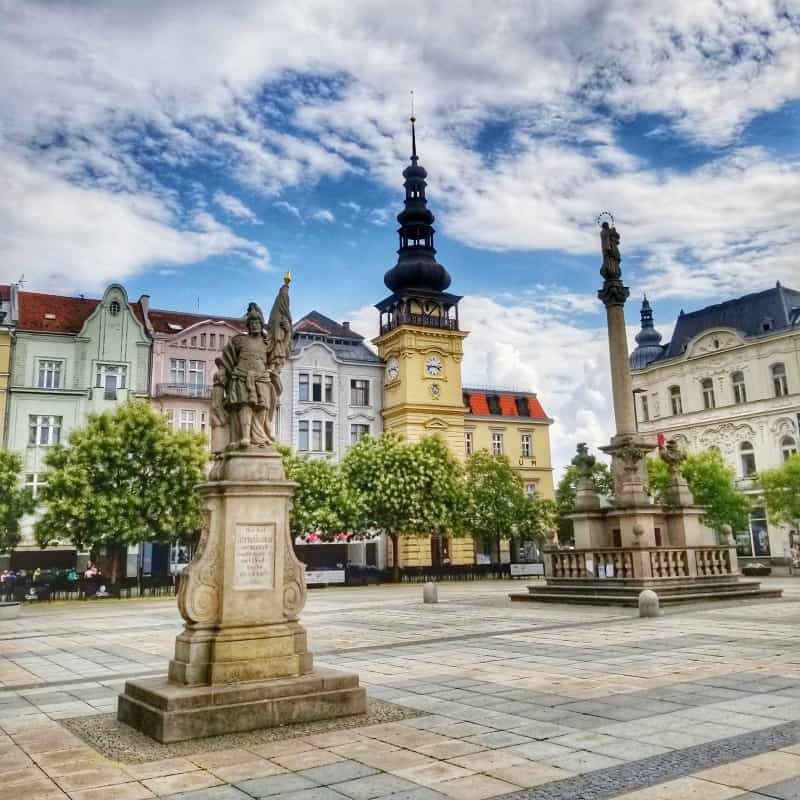 Masaryk Square
Masaryk Square is the heart of Ostrava. The square is the perfect place to relax at a local cafe, enjoy some delicious gelato and people watch. There are multiple bars, cafes and restaurants surrounding the square. We stopped at the gelato stand since it was crazy hot in July and the gelato was fantastic!
Additional Czechia Resources
Do you have a favorite thing to do in Ostrava?  My friend Nathan from Foodie Flashpacker wrote this great article on Best Ostrava Restaurants. Make sure and check out his site! He is crazy hilarious and had me giggling my way through the Czech Republic in a heatwave that was melting us from the inside.
Things I didn't know I needed in my life until I went to the Czech Republic
Check out all of our Czech Republic Travel Guides
If you are flying into Prague make sure to check out all the top things do in Prague!
Learn how to plan a trip to Europe for great tips on planning your vacation.
If you are backpacking make sure to check out this backpacking Europe packing list so you are prepared for your trip!