Czech Republic
Are you planning a trip to the Czech Republic? We hope that this Czech Republic Travel Guide helps you plan your trip and experience the best there is to see and do!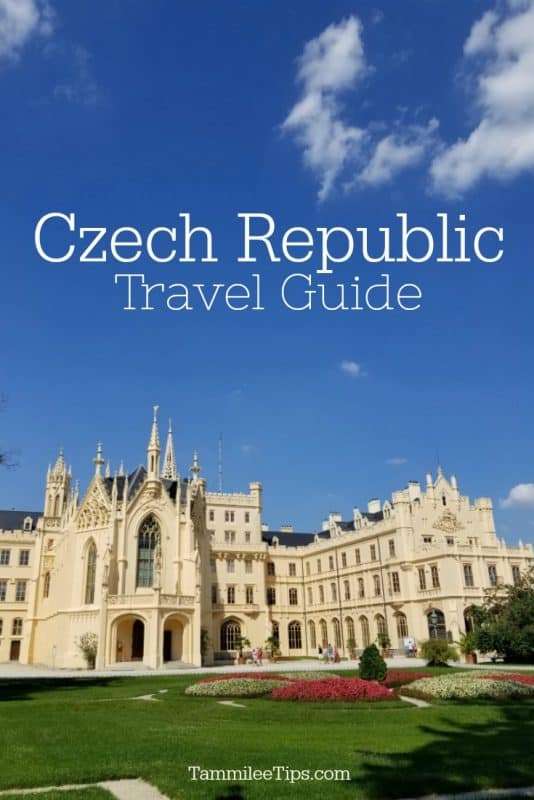 The Czech Republic is a landlocked country in Central Europe. The Czech Republic is now also being called Czechia depending on who you talk with. The country is a member of the European Union but uses their own currency.
On January 1, 1993, the Czech Republic became an independent state, previously it was part of Czechoslovakia.
Czechia and the Czech Republic are synonyms, two official names for one Central European country.
Czech Republic Travel Guide
Czech Currency - Czech Crown
Electrical converters - Type E Plugs, 2 round plugs, with a standard voltage of 230V and the standard frequency of 50HZ
I used this Travel Adapter with 4-Port USB Charging and UK/AU/US/EU Worldwide Plug Adapter during my trip to the Czech Republic and it worked great. 
Main International Airport - Vaclav Have Airport, Prague
Smaller regional airports are located in Brno, Ostrava and Pardubice
3 Main cities
Prague - 1.3 million population
Brno - 380,000 population
Ostrava - 300,000 population
Official Language - Czech
English is frequently spoken in Prague but outside of the main cities, the use of English is minimal.
Czech Vocabulary to know for your trip
Hi or Bye = Ahoj
How are you? = Jak se mas?
Hello, my name is = Dobry den, jmenuji se
Thank you = Dekuji
Sorry = Omlouvam se
Czech Food
Svickova - beef sirloin with cream sauce
(beef, a cream sauce made from root vegetables, and dumplings)
Knedlo-vepro-zelo - Roast pork, dumplings, and cabbage
(pork, stewed cabbage, and potato dumplings)
Ovocne knedliky - Stuffed dumplings
(sweet dumplings filled with jam and pieces of fruit)
Important Telephone Numbers
112 - Emergency Number for medical, police and fire
155 - Ambulance
150 - Fire rescue Service
158 - Police
156 - Municipal police
The international dialing code for Czech Republic is +420 (00420)