Last week we had the opportunity to experience a Carnival Live concert on the Carnival Ecstasy. Carnival invited us along with a group of travel writers and country music writers to experience the Martina McBride Concert.
All I can say is I LOVED IT! Oh my goodness if you have been thinking about booking a cruise this year and you love live music or really any music you definitely need to check out Carnival Live!
When I first heard about Carnival Live I pictured the concerts happening in the main large theater with half of the cruise ship trying to see the concert....I was sooo wrong!
The Carnival Live concert was held in a small lounge that sits 855 guests. The Martina McBride concert felt like a small intimate event. There was no crowding of people, no pushing, shoving or any of the craziness that can happen at concerts. This was truly one of the best concerts I have ever attended!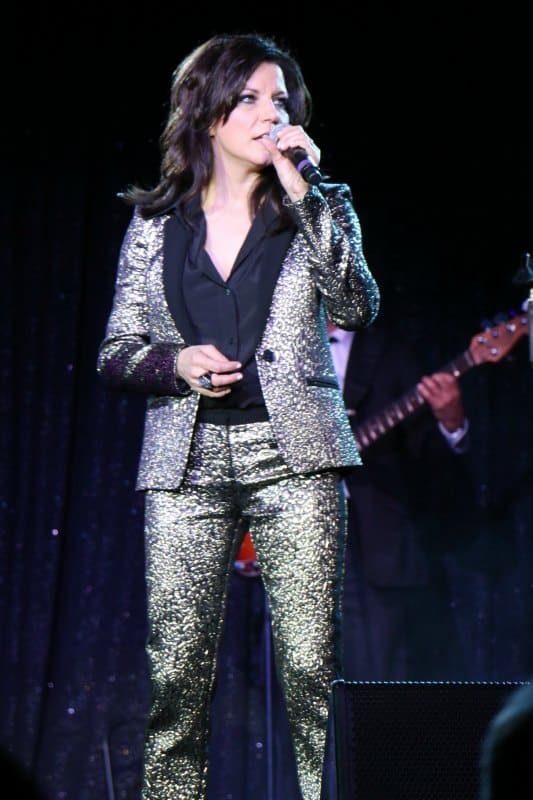 Martina McBride Carnival Live concert on the Carnival Ecstasy
Martina sang a combination of 16 old and new songs during the concert.  From the moment Martina McBride stepped onto the stage you could tell it was going to be a concert, unlike any others we had attended.
Guests with VIP tickets have the opportunity to sit in the first three rows of the lounge. They also get to attend a meet and greet and photo opp prior to the concert. I have never been to a concert where the guests can stand up and take a selfie with the artist in the background. That is how close the seats were to the stage. It was truly amazing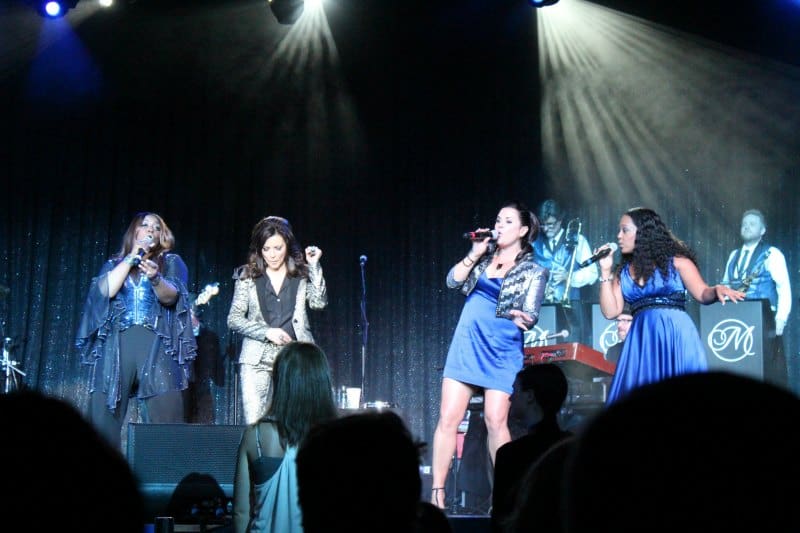 To give you an idea of how close the seats were. We were sitting in row 4. I took these pics with my 18-135mm lens. I was able to get great pictures with my cell phone!
Many of the songs were from her new album Everlasting
 including an amazing rendition of In The Basement with her backup singers that was phenomenal!
I was not familiar with many of the new songs but will be buying the album after hearing them live.
This was the 2nd time I have seen Martina McBride perform this year and I have to tell you this concert was unbelievable.
I also saw Martina perform at a large outdoor venue this summer and the concert on the cruise ship knocked my socks off. It was so small, intimate, and fun!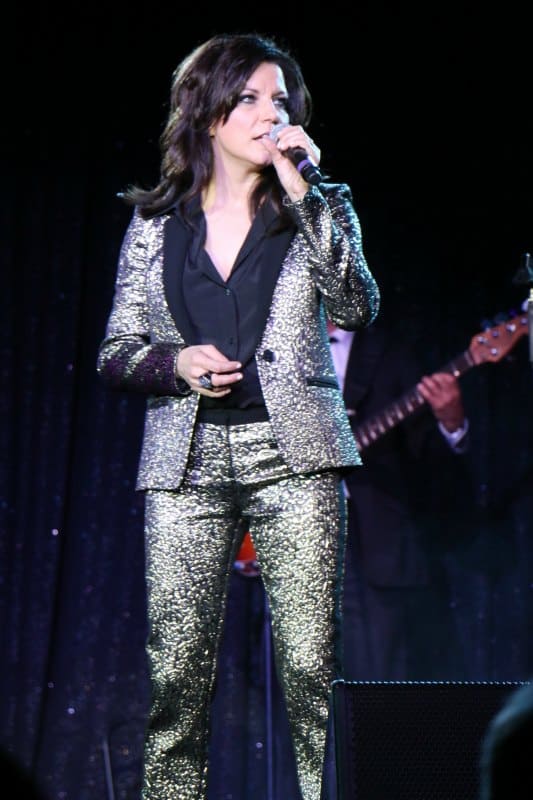 During the concert, I kept looking at John and asking him if we should pinch ourselves. The concert was that good!
I just can't put into words how amazing this concert was!
Trust me when I say you want to check out the Carnival Live performances!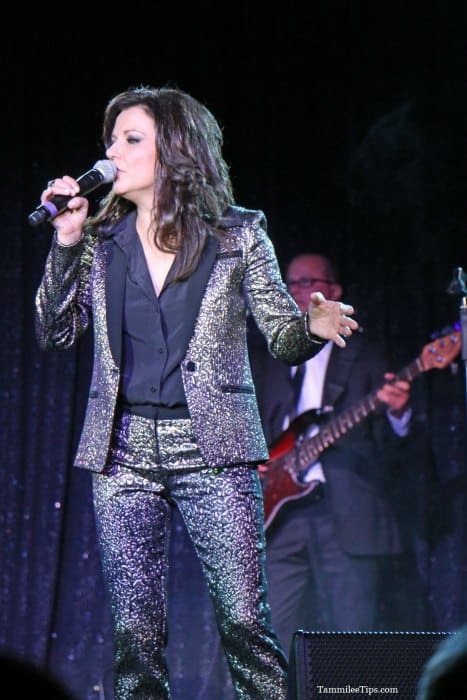 About Carnival Live:
Carnival has booked 49 performance dates for the 2014 concert series with the following artists:
38 Special
Chicago
Daughtry
Foreigner
Gavin DeGraw
Jennifer Hudson
Jewel
Kansas
Lady Antebellum
LeAnn Rimes
Martina McBride
Olivia Newton-John
REO Speedwagon
STYX
Trace Adkins
Carnival LIVE concerts take place on board eight Carnival ships that call in the following ports: Cozumel, Mexico; Nassau, the Bahamas; and Catalina Island, California. Artists will join the ship while in port, perform in the main show lounge that evening, and debark following their show.
Tickets cost $20-40 each and a limited number of VIP tickets are also available for each show for $100-$150 each. The VIP experience includes an artist meet and greets, photo opportunity, seating in the first three rows, and a commemorative laminated concert pass. All tickets can be purchased through Carnival's online Shore Excursion System prior to sailing, or onboard participating ships at the Shore Excursion Desk based on availability.
Tips for attending a Carnival Live Performance
~General admission seats do not have assigned seats. If you want a seat in a specific part of the lounge make sure you arrive early.
~Bring your camera! Non-flash photography is allowed during the concerts
~Stay after the final song. Many artists will do an encore that is not to be missed
~If you can afford it definitely look into the VIP tickets. This experience for $100-$150 is truly amazing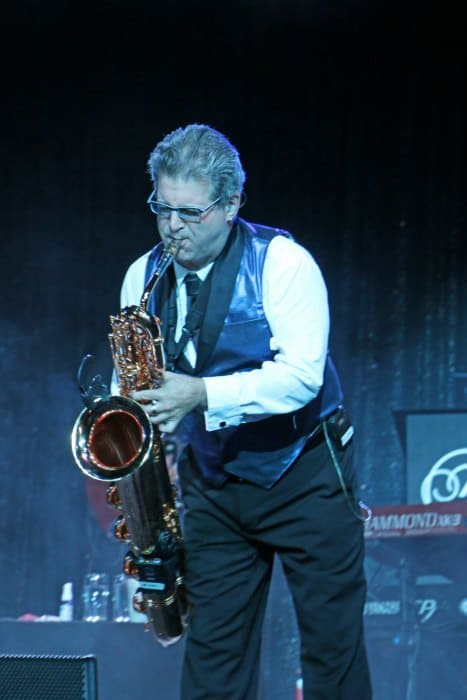 ~Book concert tickets as soon as you can! Many concerts are selling out before the ship sails! You don't want to miss the opportunity to attend concerts!
~The Carnival Live concerts are only on specific sailings. Make sure and check out the Carnival Live website to find out which sailings your favorite artist will be performing on.
Additional Carnival Cruise Articles
Carly Rae Jepsen Carnival Live Concert
Check out all of my Carnival Cruise Guides