This week I had the awesome opportunity of rocking out to Carly Rae Jepsen performing a free Carnival Live concert on the Carnival Splendor. All guests onboard the ship were invited to enjoy the concert on the Lido Deck as we sailed towards Cabo San Lucas.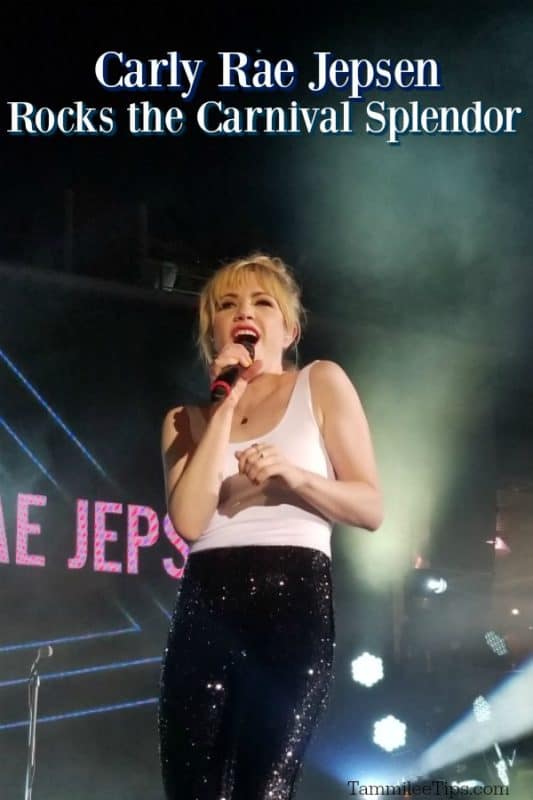 Carly Rae Jepsen Rocks the Carnival Splendor Lido Deck
I must admit that going to the concert I was fully aware of Carly Rae Jepsen's hit Call Me Maybe but wasn't sure what other songs of hers I would know. I must tell you she hit the stage with a huge smile and rocked out a full hour set for everyone on board.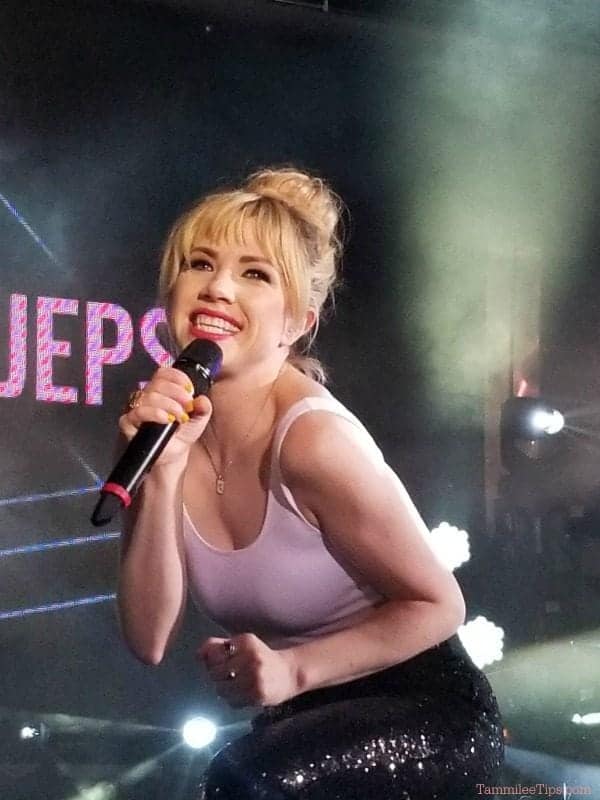 She is a powerhouse of energy dancing around the stage, interacting with fans and belting out her songs with so much emotion. I was really impressed with the show she put on and now look forward to hearing her music in the future.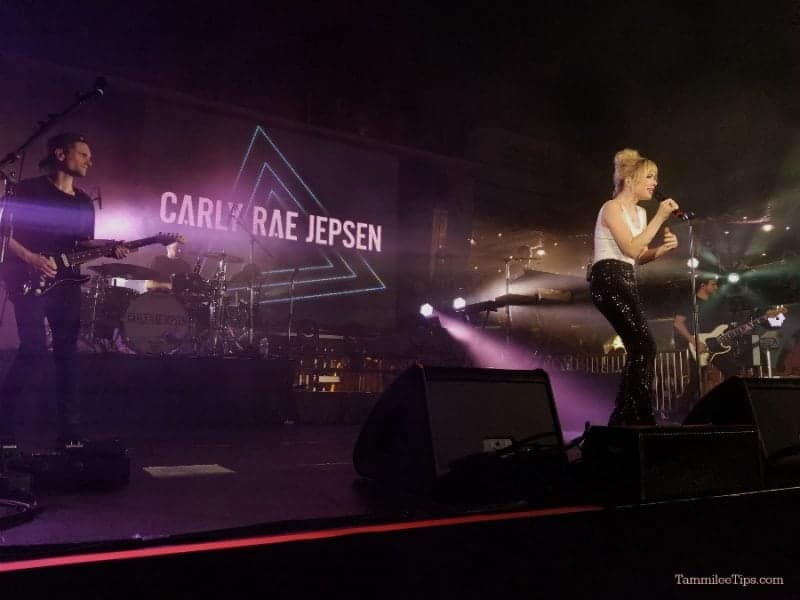 It was so cool seeing guests young and old dancing along to her hits and enjoying the warmish weather as we cruised. One of the random highlights was when it started raining a tad bit and we were all dancing in the rain while Carly Rae had a huge smile on her face singing.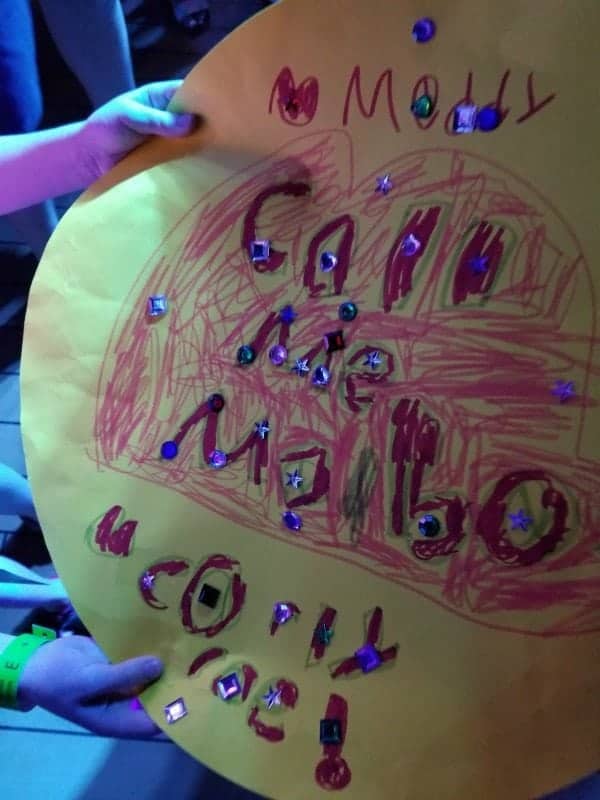 I loved that kids had the chance to make signs in Camp Ocean asking Carly Rae to call them maybe. LOL!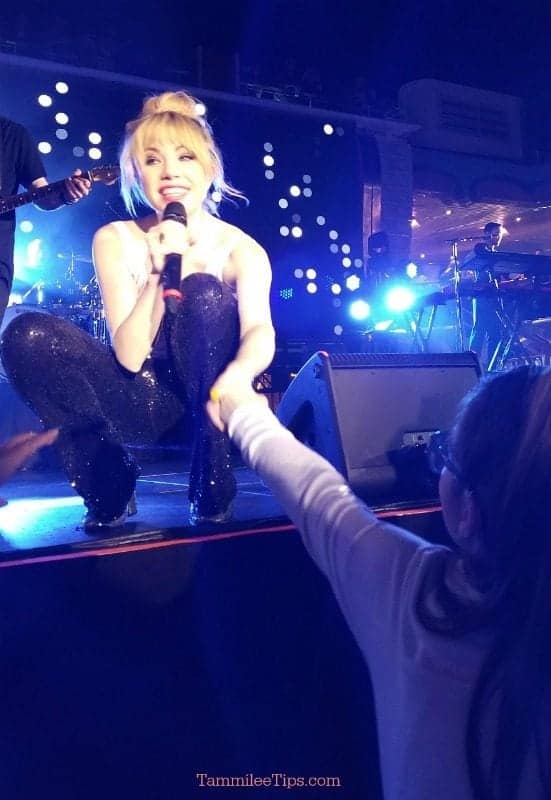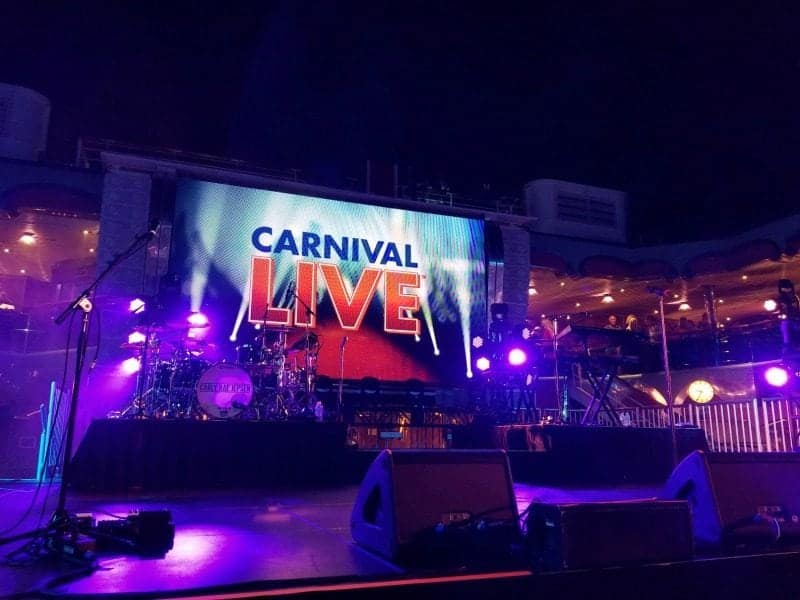 The concert was the first of hopefully many more free Carnival Live Concerts put on by Carnival Cruise Line. This was my fourth Carnival Live concert and I have been so impressed by all of them. In the past guests had the opportunity to purchase tickets to see the Carnival Live concerts in the main theater and enjoy a small intimate concert. Guests could also purchase VIP tickets for up-close seating and a meet and greet.
You may remember seeing our posts on Carrie Underwood, Nick Jonas, and Martina McBride performing on the Carnival Live stage. They have also welcomed Tim McGraw, Little Big Town, Lady Antebellum, Kathy Griffith, Jay Leno, and many more!
Keep an eye out on the Carnival Live page to see any updates on future concerts. We will also try and keep you up to date on which cruises will offer Carnival Live shows. The hashtag #CarnivalLive has great updates and photos from the Carly Rae Jepsen concert!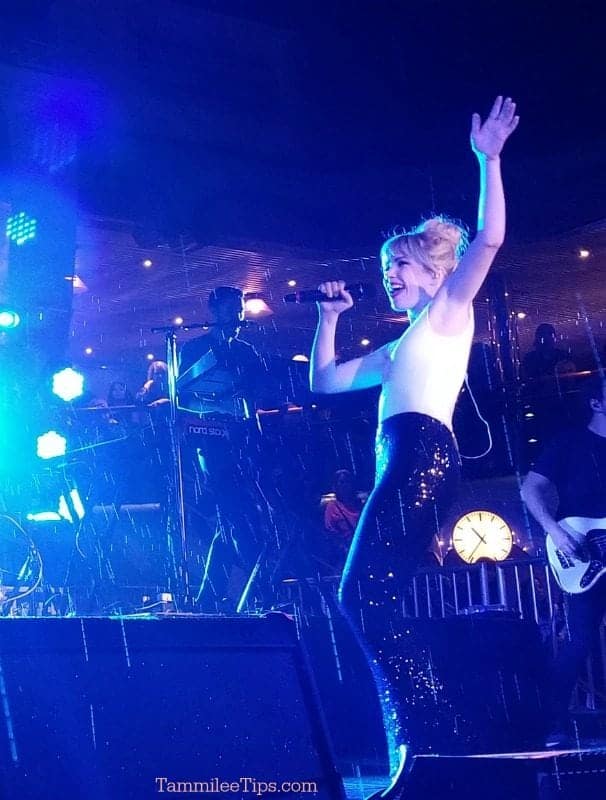 Additional Carnival Cruise Articles
Kiss on the Lips Drink Carnival
Check out all of our Carnival Cruise Articles
I have to say a huge thank you to Carnival for hosting me on the Carnival Splendor and giving me the chance to rock out with Carly Rae Jepsen.