When you step onto the Carnival Breeze you are transported to a vacation wonderland! There is so much to see, do and enjoy on the Carnival Breeze. After spending a week on the Carnival Breeze we were ready to book another vacation and not fly home. The Carnival Breeze is one of Carnival Cruise Lines 2.0 ships and the improvements and updates are absolutely amazing!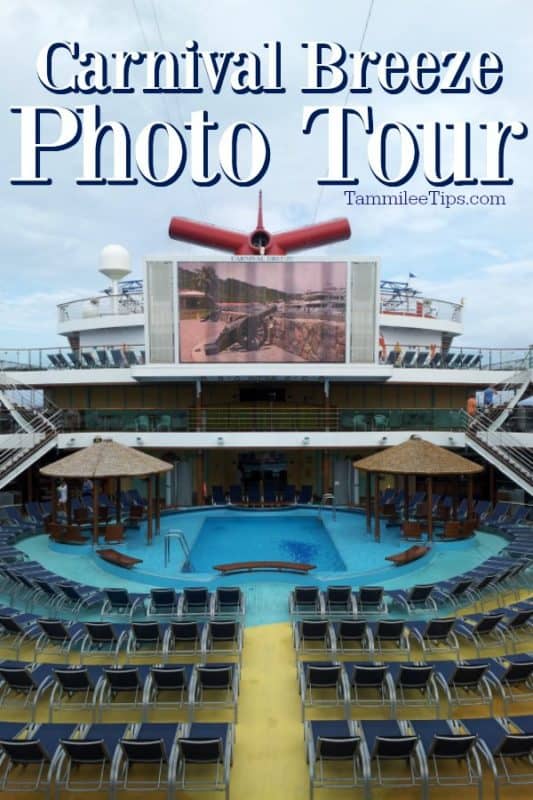 Carnival Breeze Photo Tour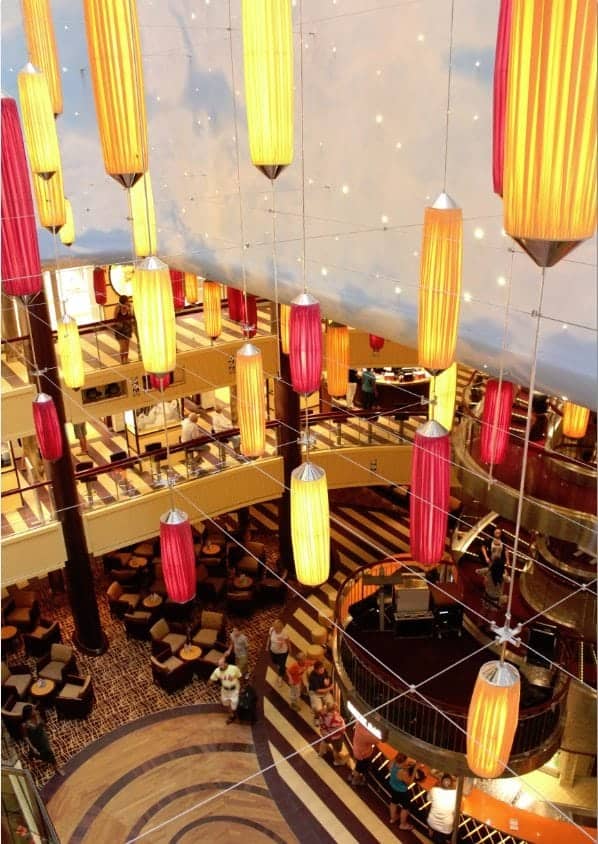 The Carnival Breeze holds 3690 passengers and 1386 crew members. You would think with over 5.000 people on board you would feel cramped but this is just not the case.  The Carnival Breeze is 1004 feet of fun in the sun!
There is so much to see and do! Here are some of our favorite things on the Carnival Breeze!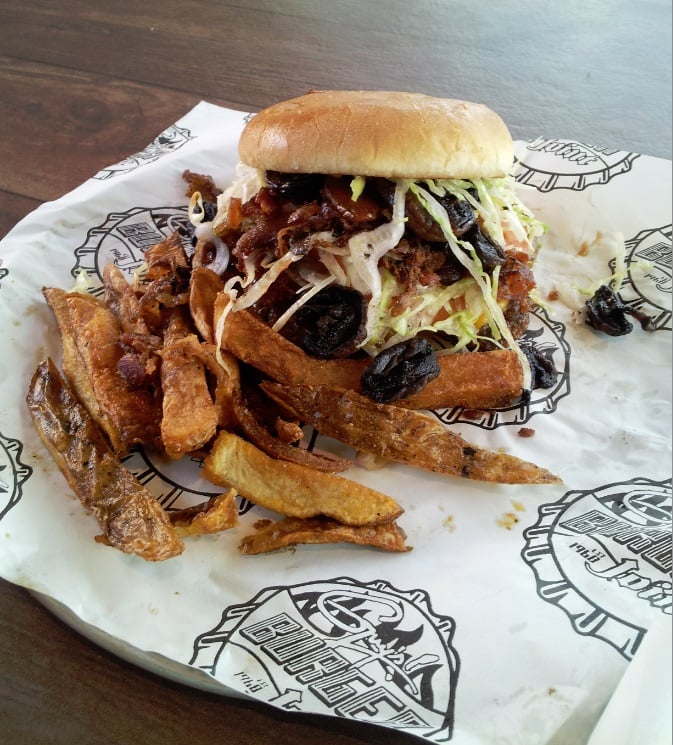 Enjoy a signature burger designed by Guy Fieri at Guy's Burger Joint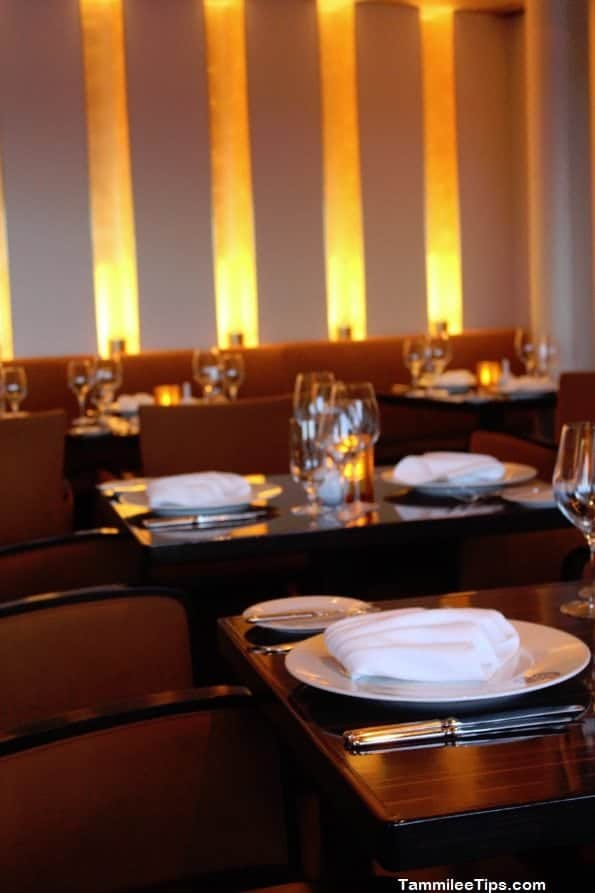 Dine in the 5 star Fahrenheit 555 Steak House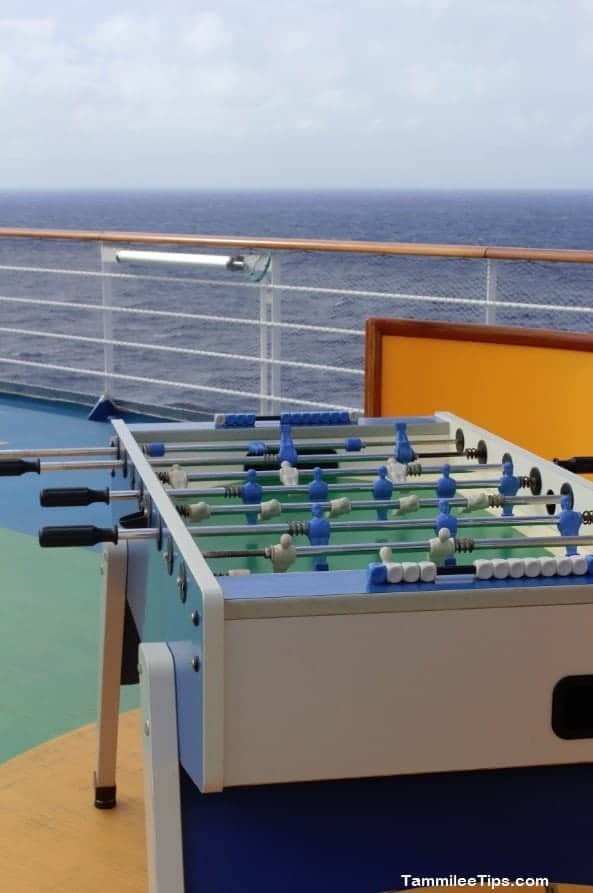 Have an epic Foosball battle while overlooking the Caribbean Sea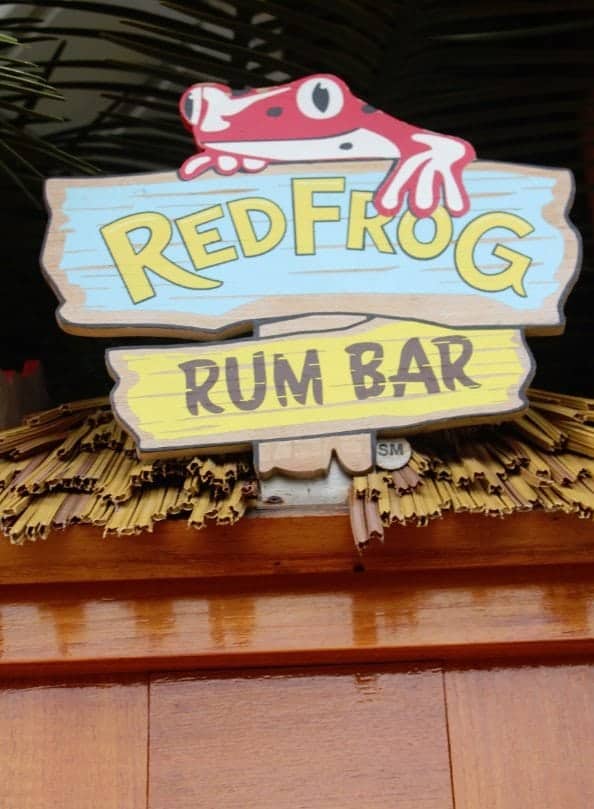 Mellow out with some tunes at RedFrog Rum Bar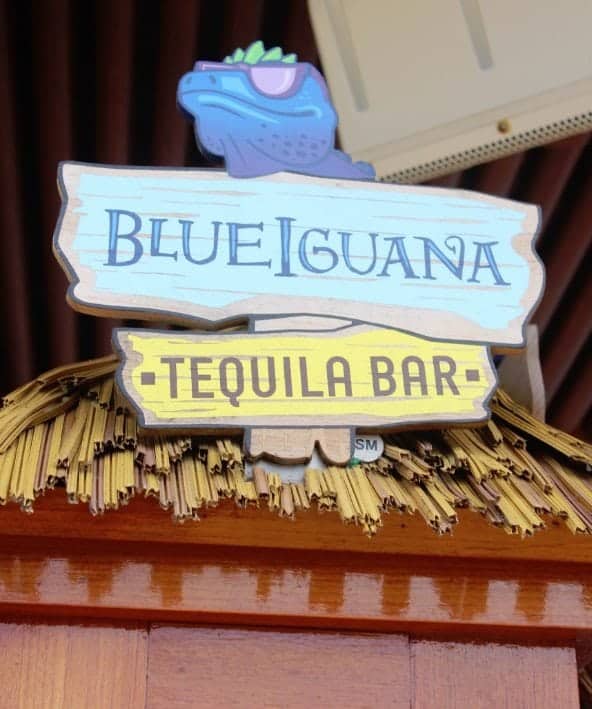 or a margarita at the BlueIguana Tequila Bar.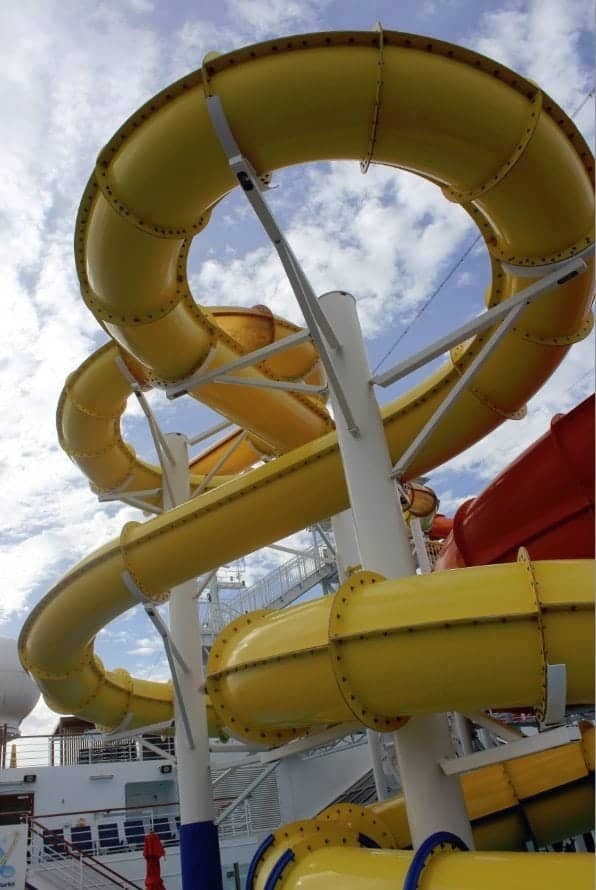 Try out the 320-foot-long Twister Waterslide at Carnival WaterWorks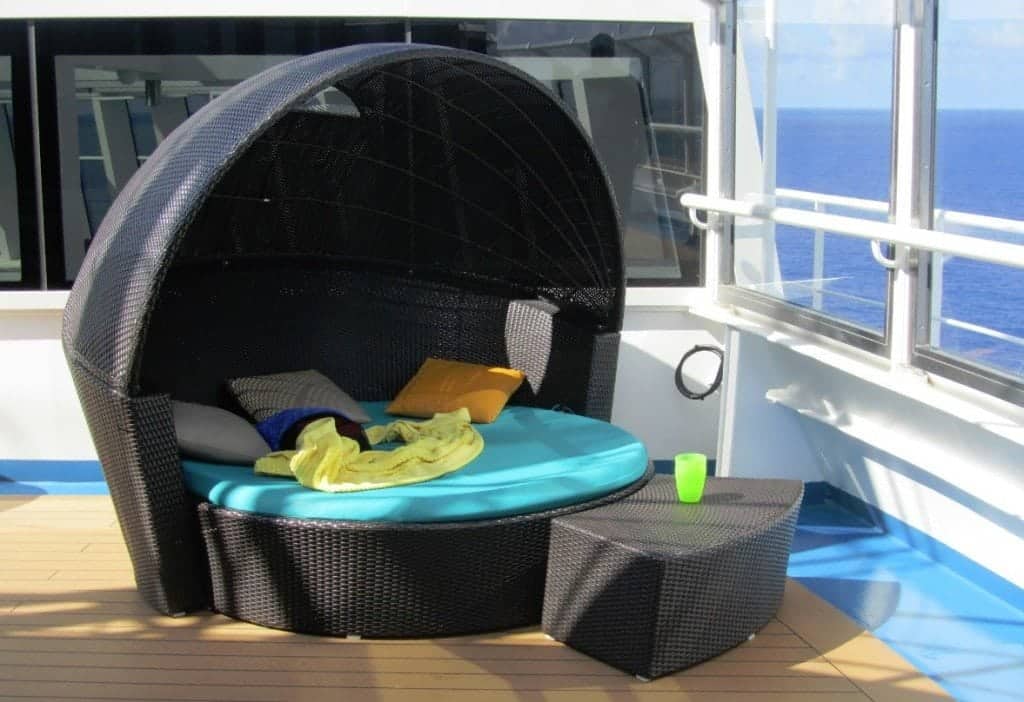 Have some me-time relaxing at Serenity Adult-Only Retreat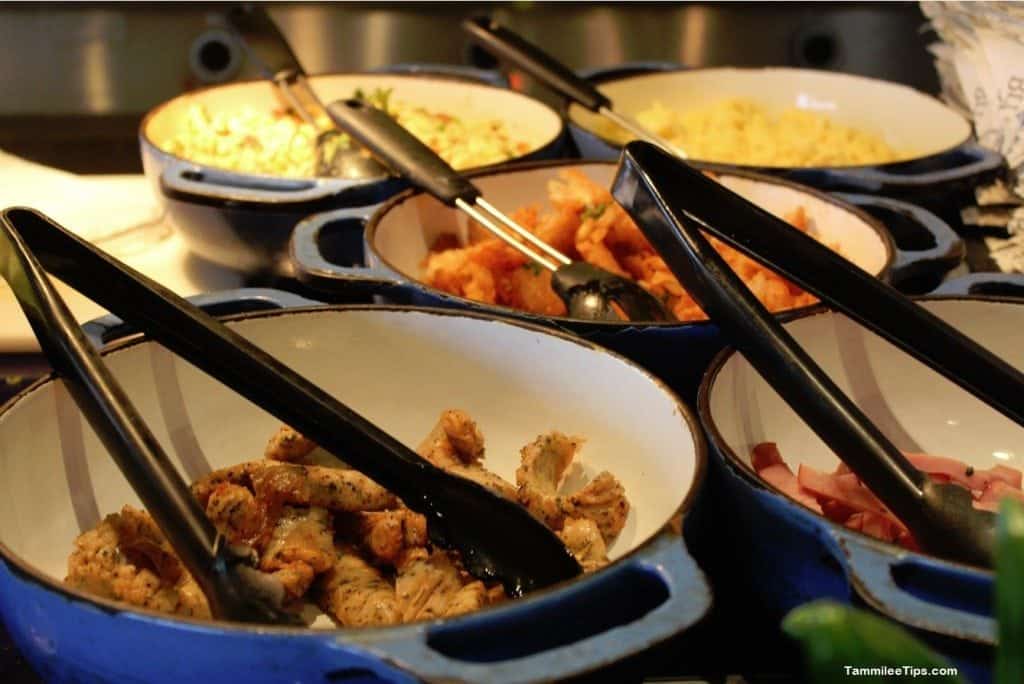 Start your day with an amazing breakfast burrito at the Blue Iguana Cantina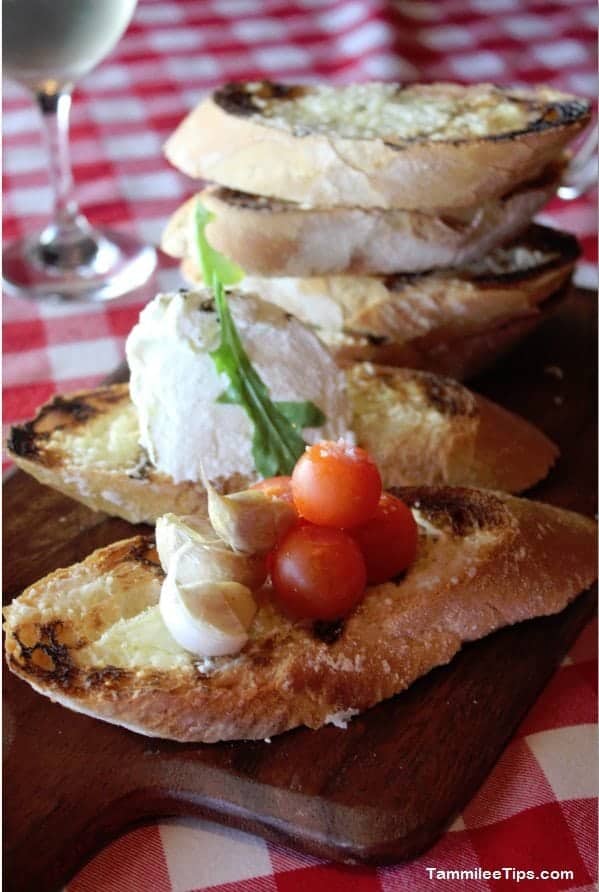 Enjoy an Italian feast at the Cucina Del Capitano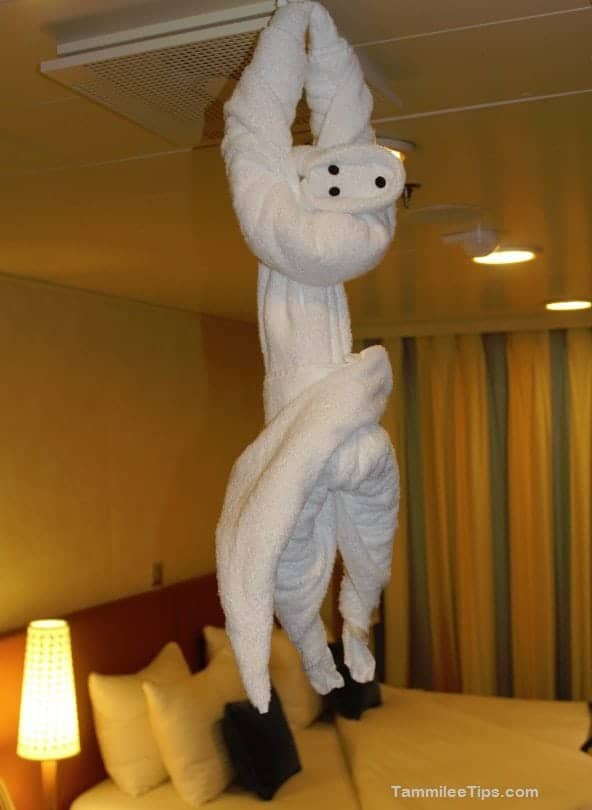 Giggle at the towel animals you find in your room each night.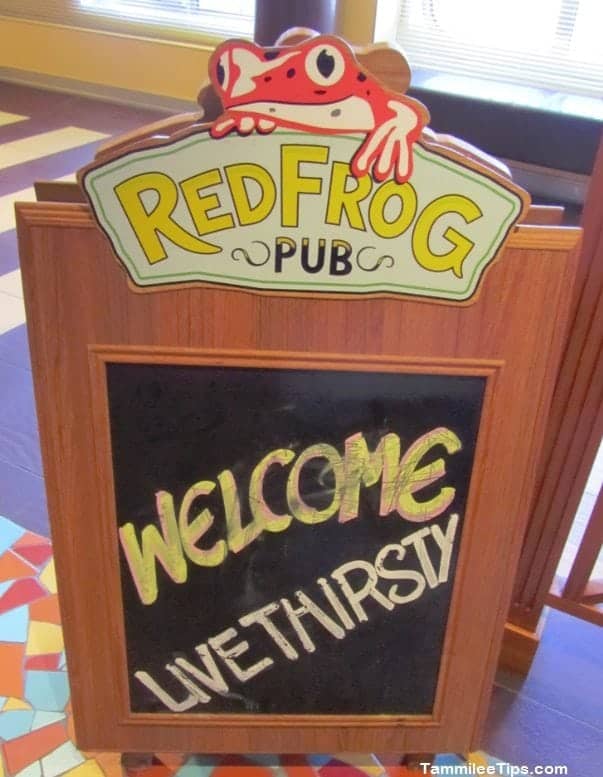 Live thirsty at the Red Frog Pub
Start your day with comedy fun and funny french toast at the Punchliner Comedy Brunch.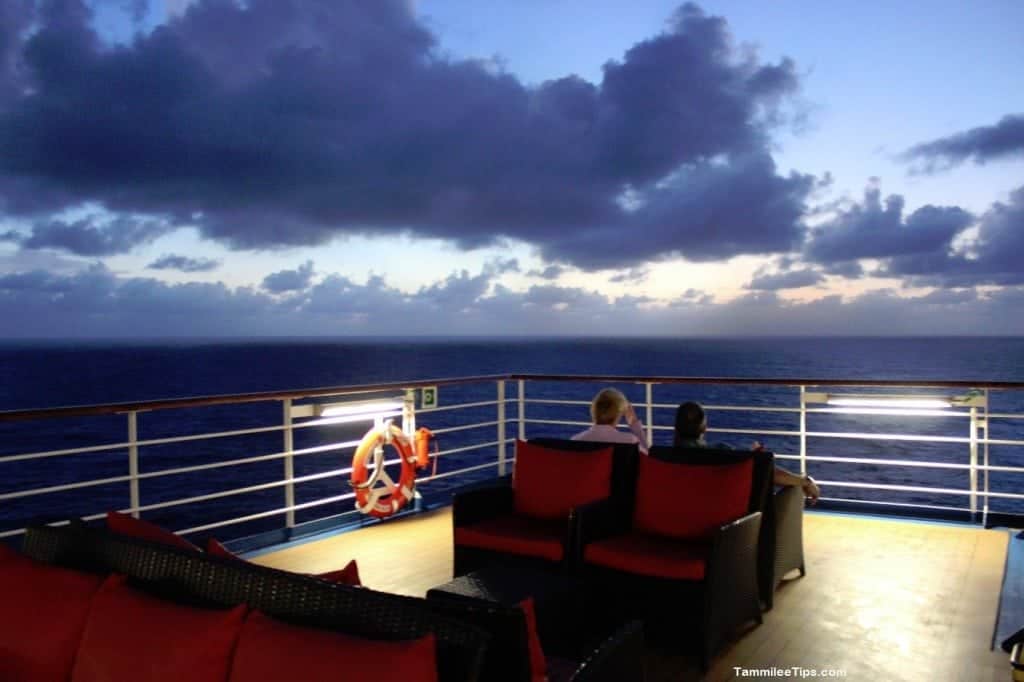 End your day with a relaxing view over the Caribbean while enjoying a bit of peace and quiet.
There are so many things to see and do on the Carnival Breeze!
Additional Carnival Cruise Resources
Carnival Breeze Balcony Stateroom
Check out all of our Cruise Travel Guides