Mountain Dew Cake is a moist citrus-flavored cake that tastes amazing. The perfect fun spring cake dessert for Easter or any day of the year.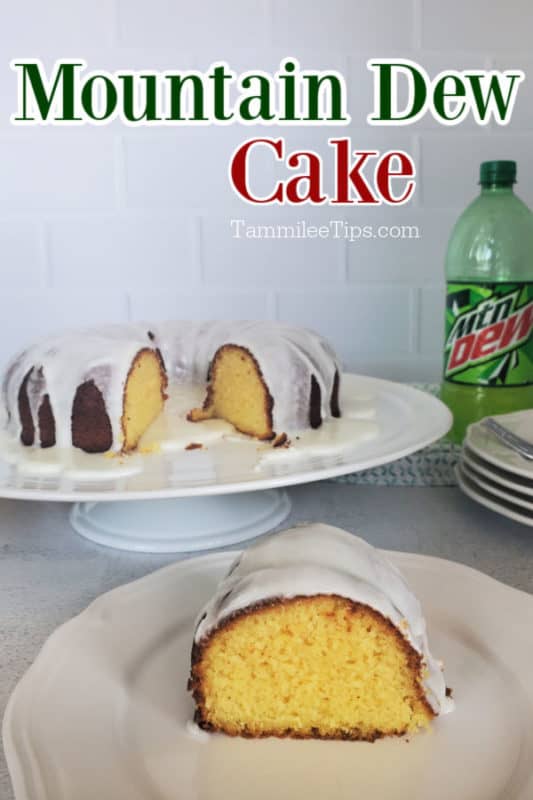 Mountain Dew Cake
Mountain Dew is a citrus-flavored soda making it perfect for a spring cake. Plus it is fun to surprise people when you tell them the cake is made with Mtn. Dew Soda.
It is such a fun surprise and the perfect ingredient for a light and airy moist cake. The soda has more than enough sugar and flavor to make this cake epic.
I was reading up on the history of Mountain Dew and it is actually fascinating. I didn't know that the term Mountain Dew was a nickname for moonshine.
The soda was originally created in the Smoky Mountains by two brothers. They created Mountain Dew to mix with whiskey to make it taste better.
It is interesting to know the original Mountain Dew was clear and caffeine-free. They were not mixing a lime green soda with whiskey. lol! Can you imagine the color that would turn?
The brothers sold the soda to the Tip Corporation who made their own changes and then Pepsi purchased Mountain Dew. Over the year the flavor and look of Mountain Dew changed dramatically.
Today's Mtn. Dew is a big change from the original soda created. One thing for sure there are a ton of flavors of Mountain Dew now so you could make this Mtn. Dew cake in different flavors if you felt like it.
We have only made it with the original Mtn Dew. This cake is so moist and delicious. When we first thought about making a cake with Mountain Dew I was honestly a bit skeptical about how it would work. I have made epic root beer chocolate cakes in the past and thought they were delicious.
So why not change it up for spring and summer and make a delicious lemon cake with a surprising ingredient. The first time my husband tried this cake he told me he was in awe of how great it tastes.
The Mountain Dew Icing Glaze is simply delicious! You can decide how you want to ice this cake. You can drizzle the icing while the cake sits on a rack so the extra icing runs off the cake or you can do like I did and have an icing lake in the middle of the cake that runs out when you cut into the cake.
I like keeping all the icing on the platter so guests can add a bit more to their cake if they choose to.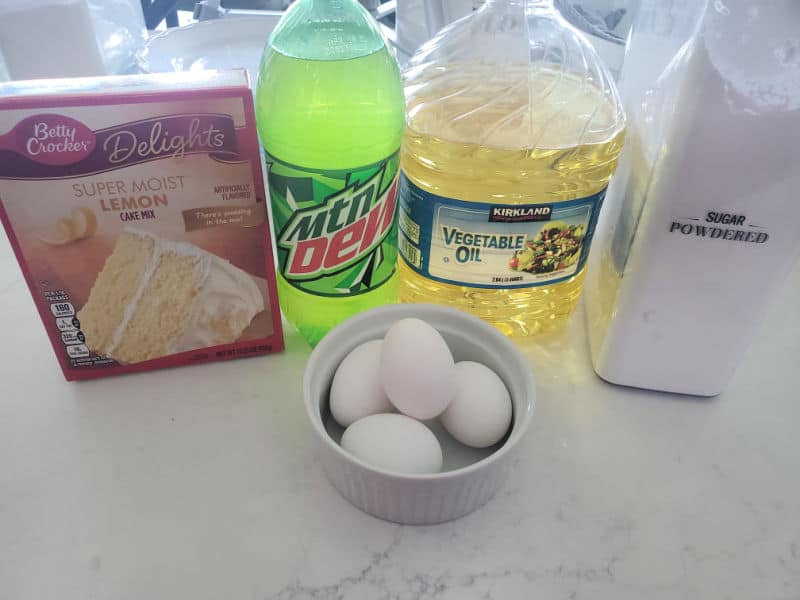 Mountain Dew Cake Ingredients
Mountain Dew Soda
Lemon Cake Mix
Eggs
Vegetable Oil
Glaze Ingredients
Powdered Sugar
Mountain Dew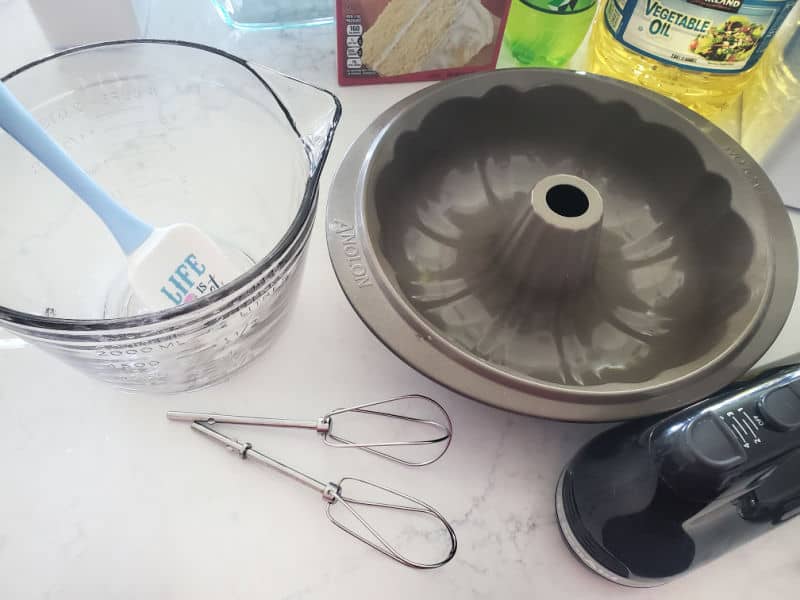 Equipment Needed
Hand Mixer/Stand Mixer - You can mix this with either a hand mixer or your stand mixer.
Bundt Cake Pan - If you don't have a bundt pan you can bake this Mtn. Dew Soda Cake in a 9x13 baking dish. I really like this Analon Bundt Pan. It has easy to grab sides to help remove the pan from the oven.
Medium Bowl - to mix the glaze in.
Whisk
Cake Server
Cake Plate
How to make Mountain Dew Cake
Don't forget to preheat the oven to 350 degrees!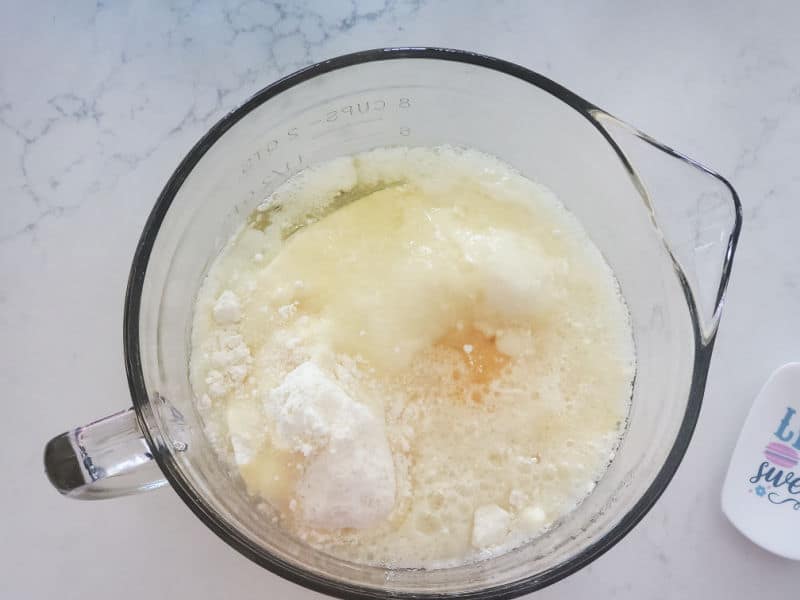 In a large bowl combine cake mix, mountain dew, oil, and eggs.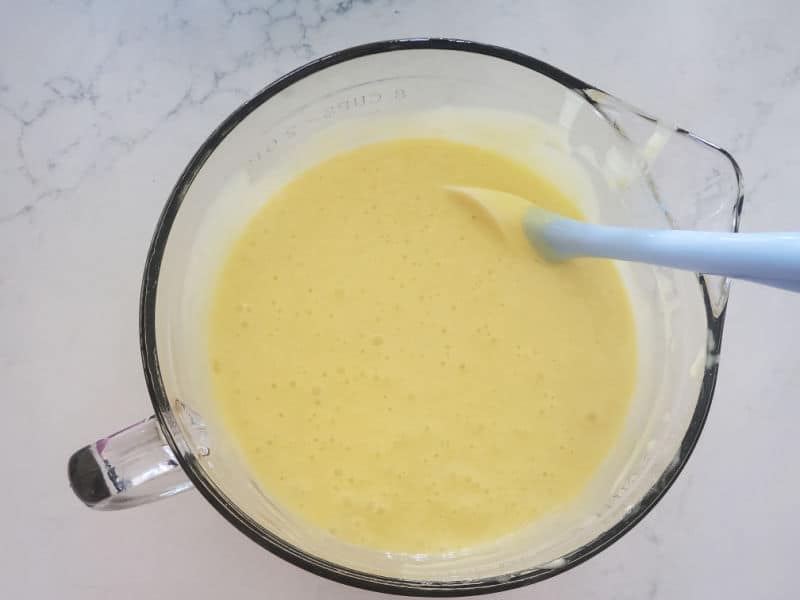 Mix until combined. Beat at medium speed until the cake batter is mixed.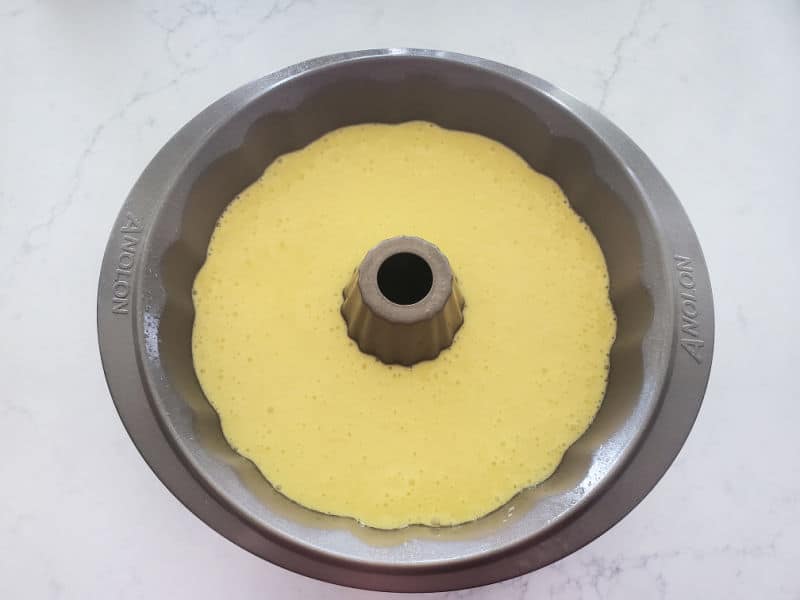 Pour batter into prepared pan and bake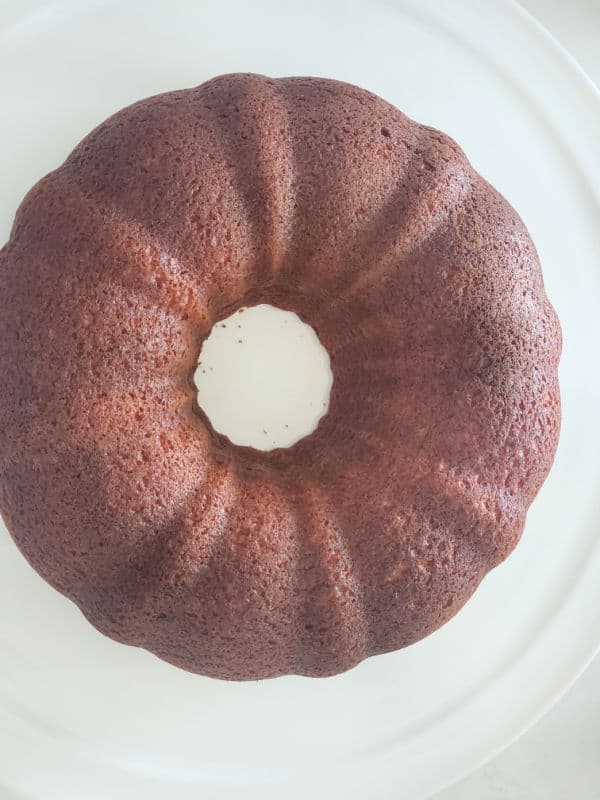 The Mtn. Dew Cake is done when a toothpick in the center comes out clean.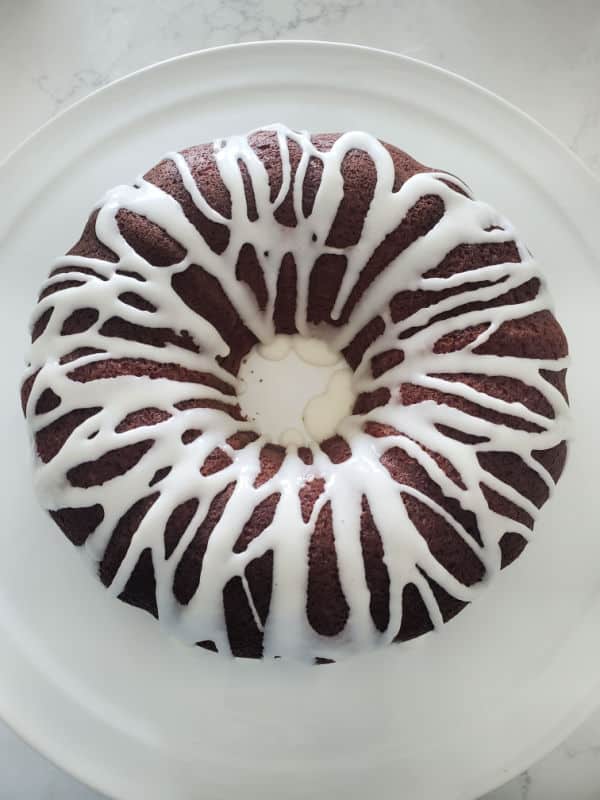 Let the cake cool on a wire rack that fits into a baking sheet to catch the glaze when you pour it over the cake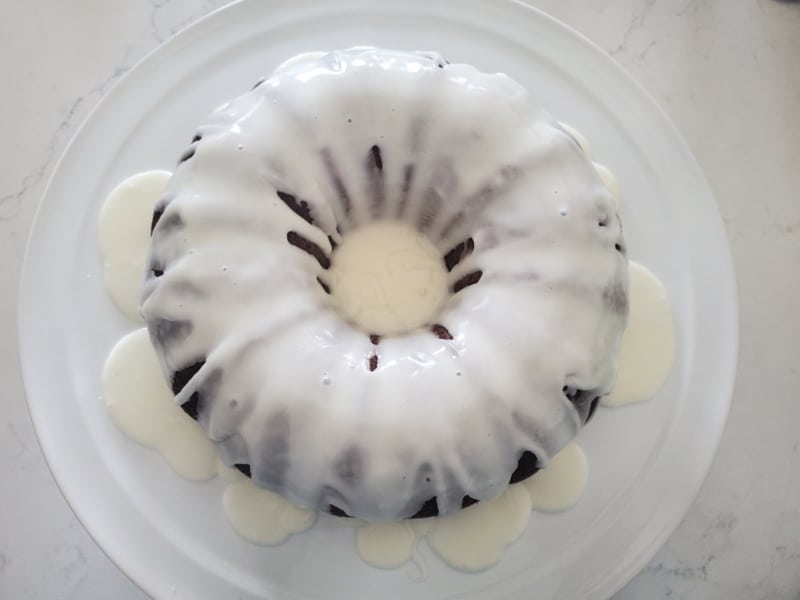 or go wild and let the glaze pool in the middle of the cake. We love pooling the glaze around the cake so you can always scoop an extra bit of glaze on each bite of cake.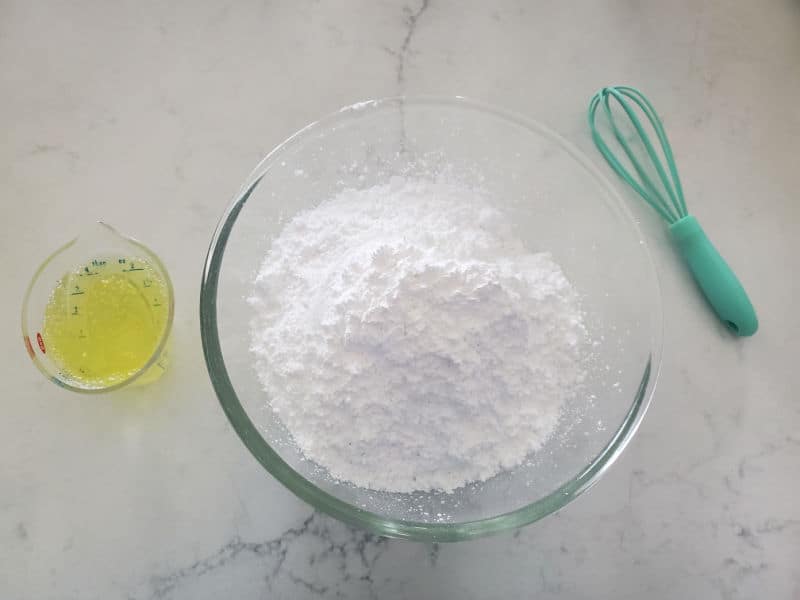 How to make the Mountain Dew Icing Glaze
Whisk together Mountain Dew and Powdered sugar until you get the consistency you want. You may need to drizzle in additional Mountain Dew until the icing is the right consistency.
You can use drizzle the glaze over the cake or pour it right on top and let it drip down the sides. It is up to how you want it to look.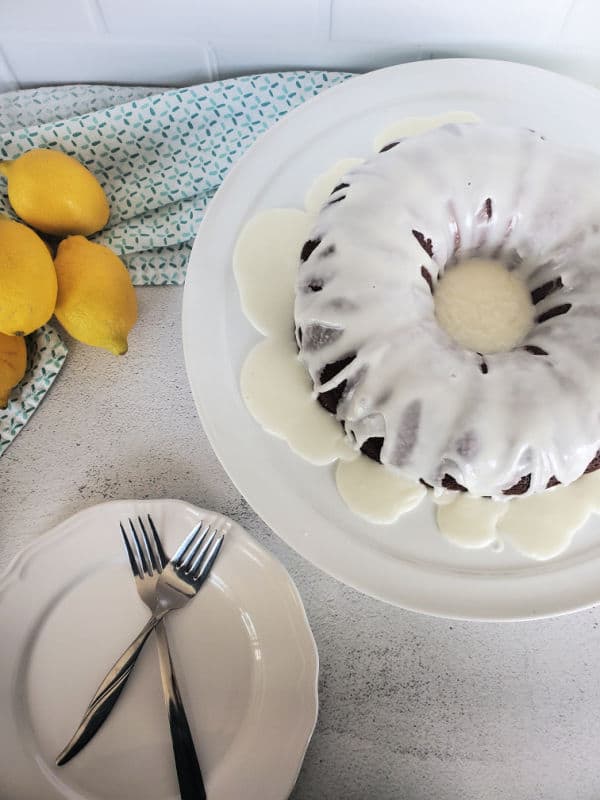 Recipe Tips
If you don't have Mountain Dew you can change the recipe to make a Sprite Cake or 7-up Cake. We even made 7-up biscuits a few years ago.
This Mtn. Dew Cake can be iced with the Mountain Dew Icing or with a simple whipped topping like Cool-Whip
If you don't have a bundt cake pan you can definitely make this cake in a 9x13 baking pan. You will need to cut back your baking time if you use a 9x13 pan.
To minimize the lemon taste of this cake you can make this with a yellow cake mix.
This recipe can be adapted with other sodas. You can try chocolate cake and root beer or Dr. Pepper together.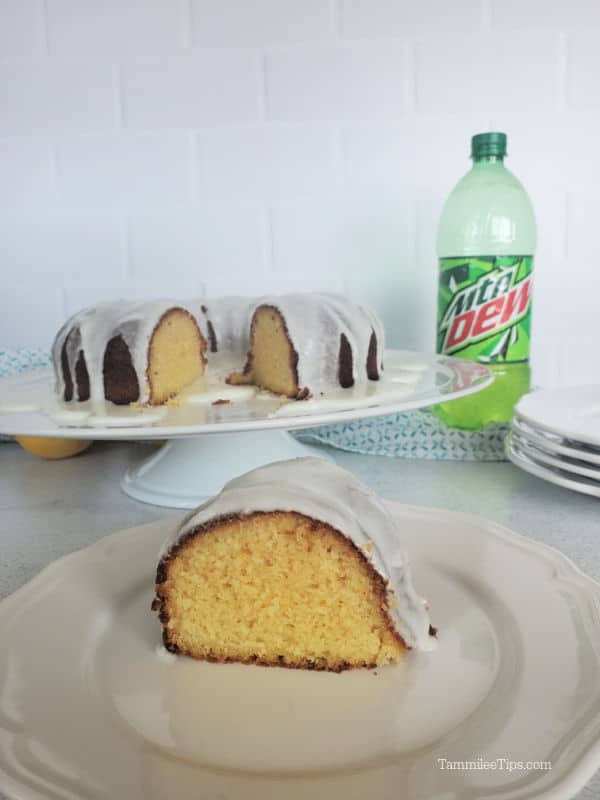 Great Dessert Recipes
Check out all of our fun Yellow Cake Mix Recipes.
Do you love recipes? Check out our copy cat recipes, dessert recipes, and our Crock Pot Recipes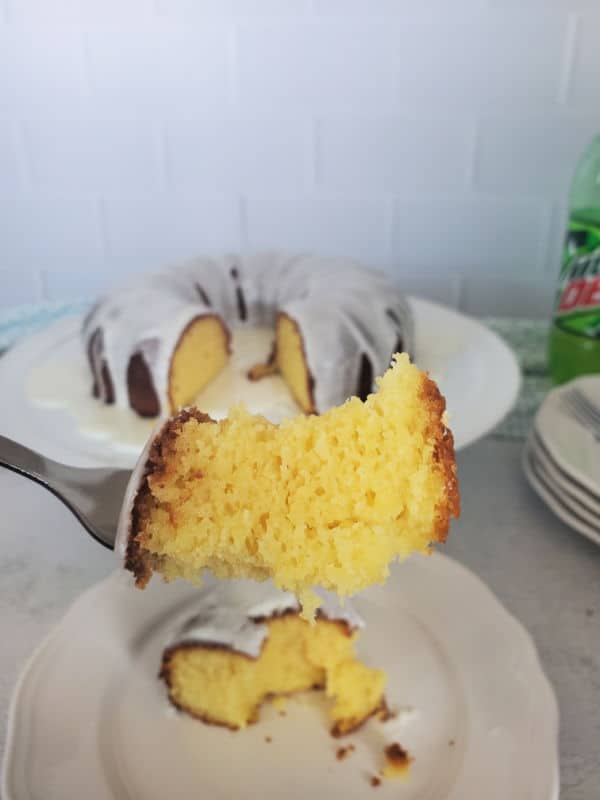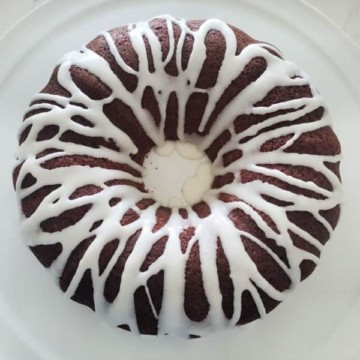 Mountain Dew Cake Recipe
Delicous moist Mountain Dew Cake has a great citrust flavor in an easy to prepare cake.
Print
Rate
Instructions
Preheat oven to 350 degrees
Mountain Dew Cake Instructions
Combine lemon cake mix, Eggs, vegetable oil, and Mountain Dew in a large mixing bowl. Use a mixer to mix together.

Pour batter into a greased bundt pan, bake for 40-43 minutes until the cake is done.

Cool the cake before icing.
Mountain Dew Glaze Instructions
Combine powdered sugar and Mountain Dew in a mixing bowl. Whisk together until you get the consistency you are looking for. Add in more Mountain Dew slowly to get a thinner glaze.
Nutrition
Nutrition Facts
Mountain Dew Cake Recipe
Amount Per Serving
Calories 269
Calories from Fat 135
% Daily Value*
Fat 15g23%
Cholesterol 55mg18%
Sodium 25mg1%
Potassium 21mg1%
Carbohydrates 34g11%
Protein 2g4%
Vitamin A 79IU2%
Calcium 9mg1%
Iron 1mg6%
* Percent Daily Values are based on a 2000 calorie diet.