I love baking but there are times I just don't want to turn on the oven. It is starting to warm up here in Spokane and I am trying to keep my house as cool as possible. I decided to make a Lemon Icebox Pie Recipe for a family event.
I love that you do not have to turn on the oven for this Lemon Icebox Pie Recipe! AND you can make it the night before you need it so there is no stress right before an event!
TOTAL WIN!
This Lemon Icebox Pie Recipe is so dang easy to make! I will definitely be making this one again and again!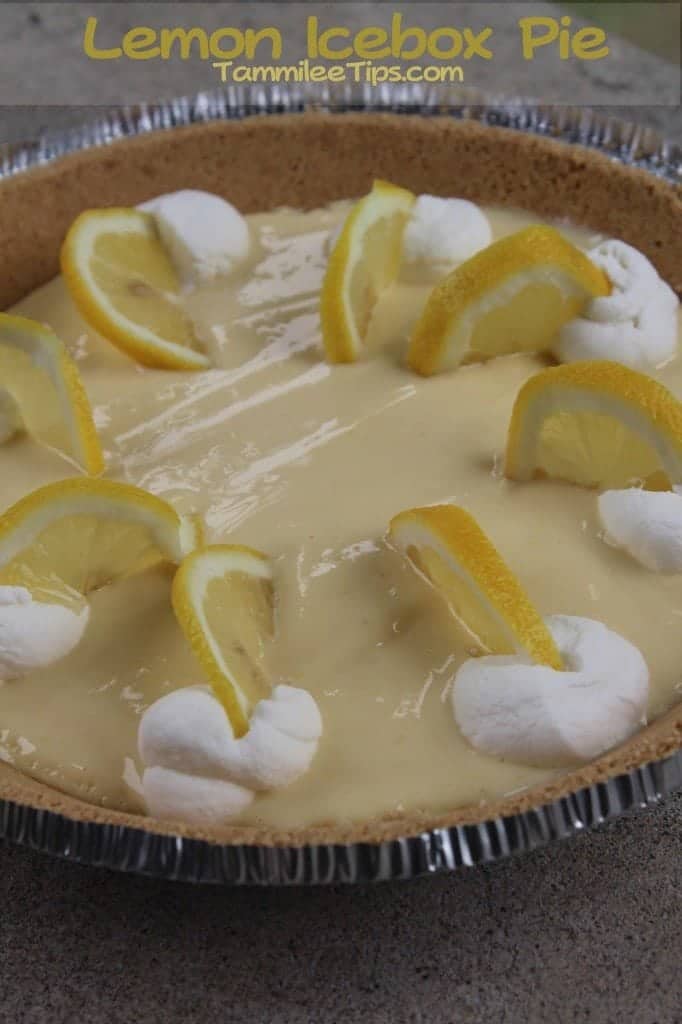 Lemon Icebox Pie
Ingredients
14 ounce can sweetened condensed milk
3 fresh egg yolks
1/2 cup freshly squeezed lemon juice, about 4 lemons
1 tbsp lemon zest
No Bake cookie crust
1 cup heavy cream
1 1/2 tbsp sugar
1/4 tsp vanilla extract
Directions
1.Combine condensed milk and egg yolk until completely combined
2. Whisk in the lemon juice and zest
3. Pour into cookie crust
4. Place plastic wrap over the surface and refrigerate at least 8 hours
5. Combine cream, sugar and vanilla in mixing bowl and whip until semi stiff peaks appear
6. Decorate your lemon icebox pie with fresh whipping cream
Do you love recipes? Check out our copy cat recipes, dessert recipes, and our Crock Pot Recipes.

This recipe is adapted from the Desserts from the Famous Loveless Cafe Cookbook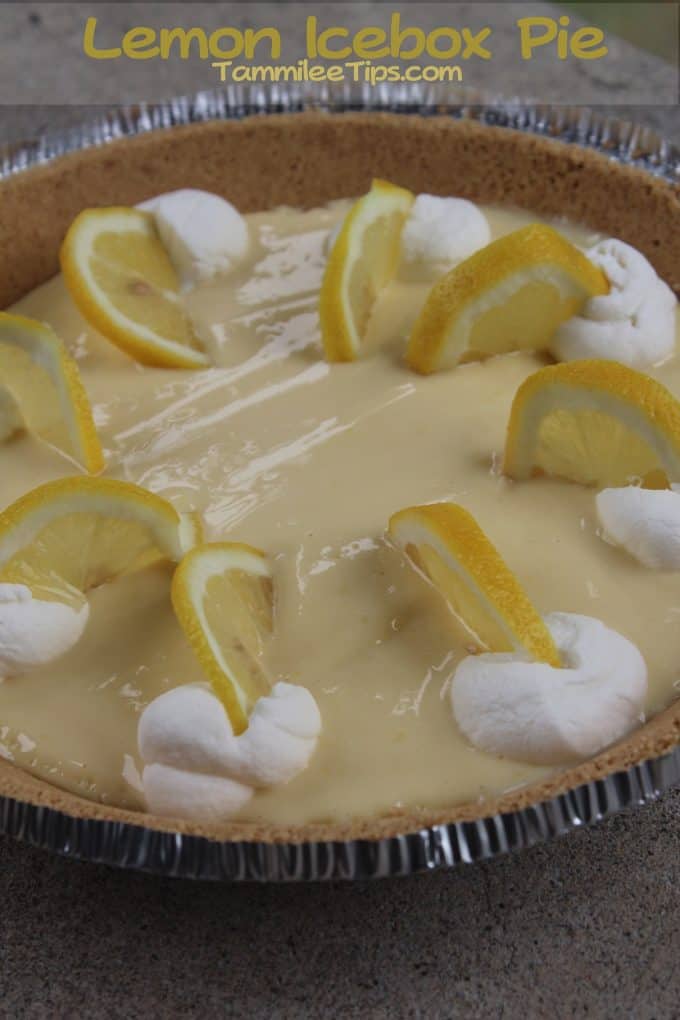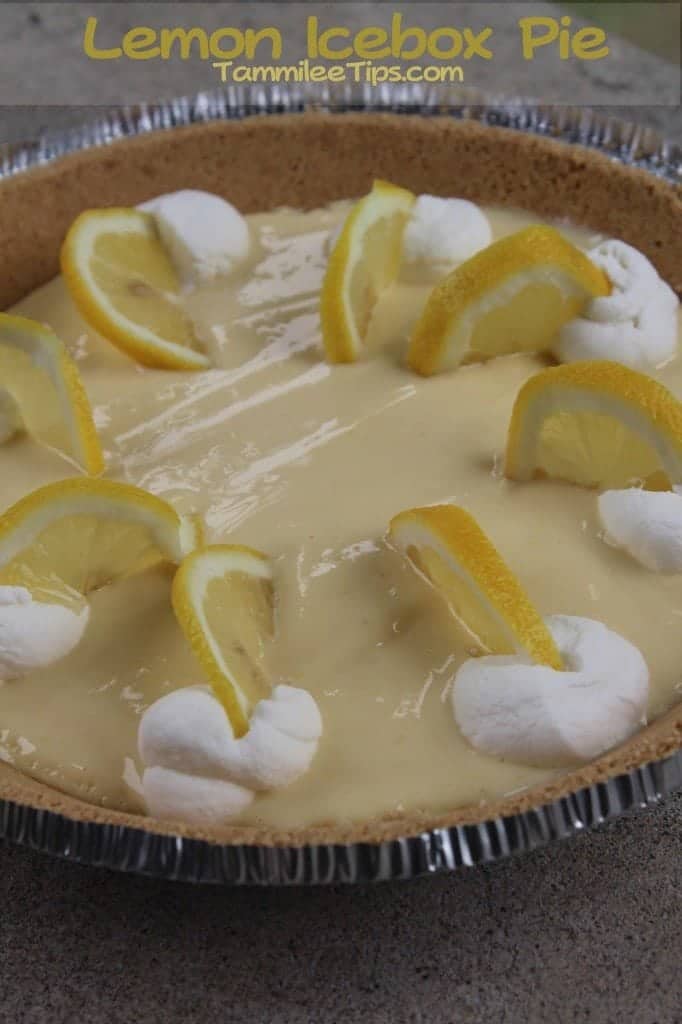 Ingredients
14

ounce

can sweetened condensed milk

3

fresh egg yolks

1/2

cup

freshly squeezed lemon juice

about 4 lemons

1

tbsp

lemon zest

No Bake cookie crust

1

cup

heavy cream

1 1/2

tbsp

sugar

1/4

tsp

vanilla extract
Instructions
Combine condensed milk and egg yolk until completely combined

Whisk in the lemon juice and zest

Pour into cookie crust

Place plastic wrap over the surface and refrigerate at least 8 hours

Combine cream, sugar and vanilla in mixing bowl and whip until semi stiff peaks appear

Decorate top of the Lemon Icebox Pie with fresh whipping cream