This post was sponsored by BLACK+DECKER Health as part of an Influencer Activation for Influence Central and all opinions expressed in my post are my own.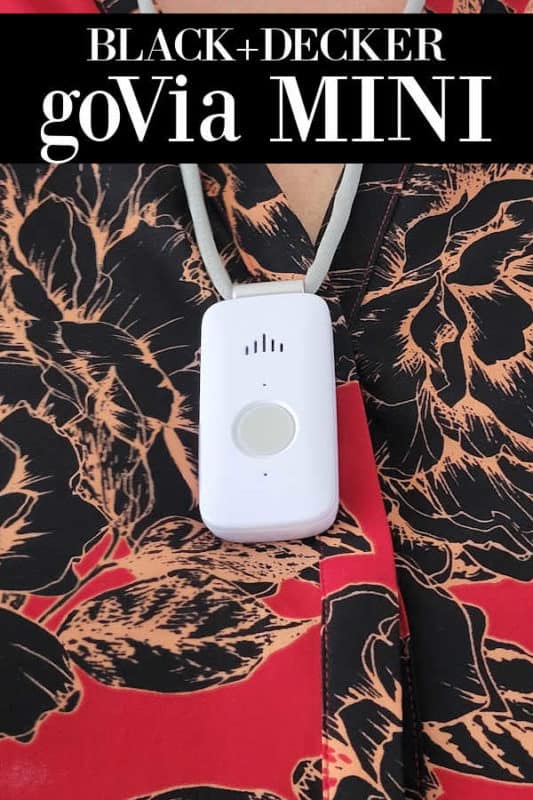 BLACK+DECKER Health goVia MINI
Back in May, we were on a road trip from Spokane, Washington to El Paso, Texas, and back, visiting National Park Sites for my husband's website Park Ranger John. We were about halfway through our trip and almost to El Paso, Texas when we got the call we never wanted to get.
As we pulled into a New Mexico rest area with more rattlesnake warning signs than we needed to see, all we could hear over the phone is my mother-in-law saying over and over again...Your Grandmother's House was on fire! FIRE! FIRE! FIRE!
We sat there looking at each other trying not to completely freak out but also internally freaking out at the same time. After a few minutes, my husband was able to calm his mom down enough for us to find out that they were all safe and the house was not a total loss.
This moment in time made us realize how quickly situations can change and how important it is to know that your family has safety equipment and knows how to use it.
One thing we realized after the fire at my husband's grandmother's house was we didn't have anything set up if my mother-in-law or my husband's grandmother couldn't get to their cell phones. We didn't have a safety measure in place if they fell and were unable to reach the phone or any number of things that could happen to them.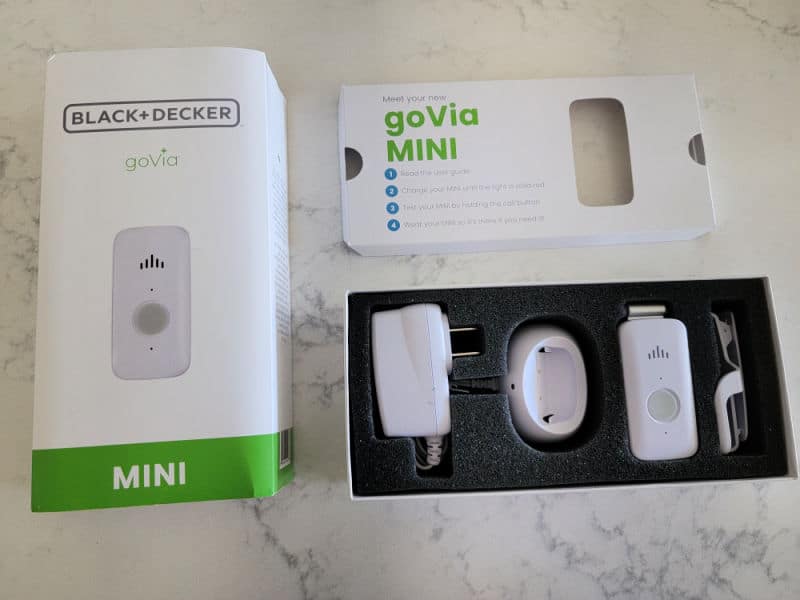 After the fire, my husband's grandmother moved in with his mom, so they are sharing a house now. We started looking for a device that they could wear that wasn't massive or going to get in the way of their day-to-day lives.
The 
BLACK+DECKER goVia MINI
 is powered by Medical Guardian with 24/7 assistance. There is always trained emergency help available with the push of a button.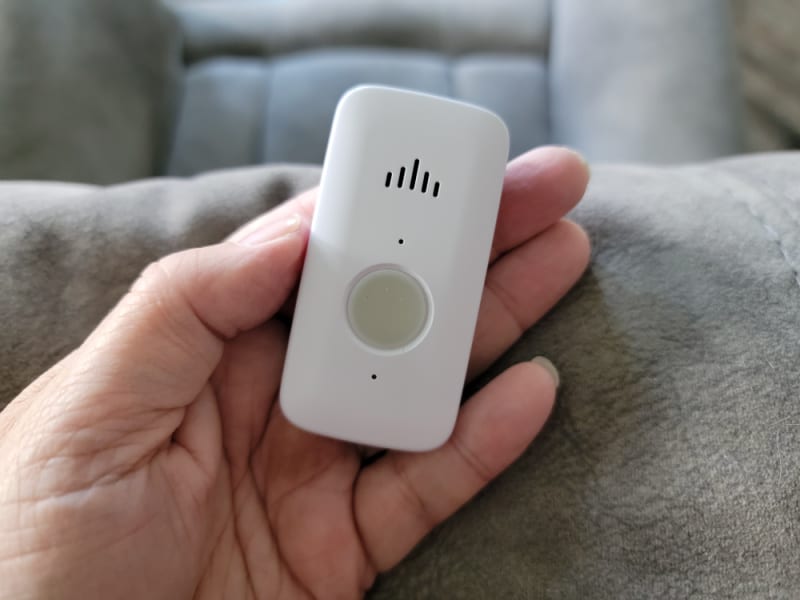 If something were to happen, they just need to push the button on the device and a call will go through. One thing we really liked is you don't have to install a telephone line or Wi-Fi system into the house, the BLACK+DECKER goVia MINI runs off of cell towers so it is quick and easy to set up.
It is worth noting that once you buy the device for $99.95 the 1st month of service is included. Following the first month, there is a $39.95 per month subscription to Medical Guardian but it can be canceled at any time.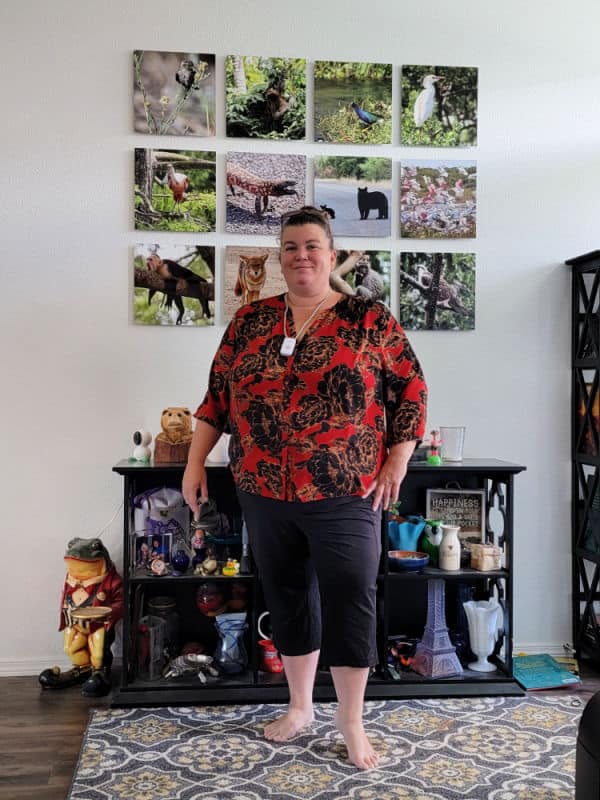 We like that the device has the option of being worn on the waistband of pants with a belt clip or it can be worn hanging from a lanyard attachment. One thing that stood out is the device's batteries last up to 5 days! We plan to talk with my husband's mom about setting up a charging schedule so she charges the device when she is relaxing at home near her phone.
There is so much peace of mind knowing that this system is easy for them to use and runs 24/7. Plus you can set up friends and family contacts so if there is an emergency you are notified that it has happened.
We have been reluctant to plan long trips since the fire happened at my husband's grandmother's house. We have honestly been so nervous about leaving and having something else happen.
I really don't want to relive the panic of being thousands of miles away from home and getting a panicked phone call. While I know we can never know when things will happen I can say knowing that there is a safety plan in place now make me feel much better.
Knowing that there is 24/7 trained emergency help at the push of a button who will stay calm is such a relief.  Plus knowing that BLACK+DECKER is a quality trusted brand that has been in our house for years is amazing.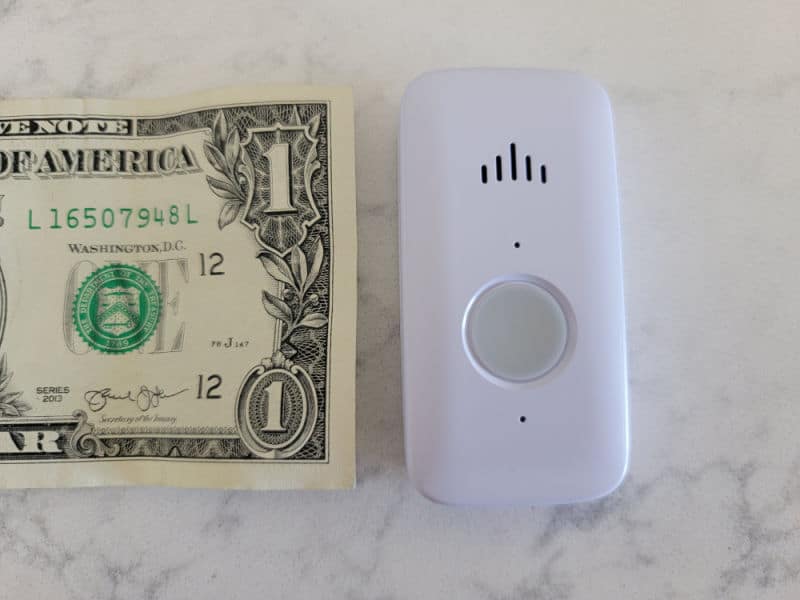 Disclaimer: Activation and monthly contract are required prior to use. Automatic Fall Alert Detection is an additional monthly cost. Monitoring Services are powered by Medical Guardian. Service plan is $39.95/month. Service requires a location with access to Verizon 4G LTE network coverage.
Great products to check out
How to hide TV cords with Legrand
Epson Home Cinema 4010 Projector