This recipe is brought to you by Farm Rich. All opinions expressed are my own. 
Did you know there are 99 days between Memorial Day and Labor Day! I had no idea, but I do love the days that are included during that time period. There is just something about summer that makes me smile. As we sadly creep towards the end of summer, it is time for as many barbecues and family get-togethers as we can possibly have.
A few weeks ago while we were in Reno, we saw people carrying around pulled pork in a glass. I thought it was such a fun idea I had to remake it at home. This Pulled Pork Parfait Recipe is the perfect life hack for end of summer barbecues. The best part....I used Farm Rich Pulled Pork BBQ from the freezer section at Walmart. No stressing about getting everything prepared before guests arrive.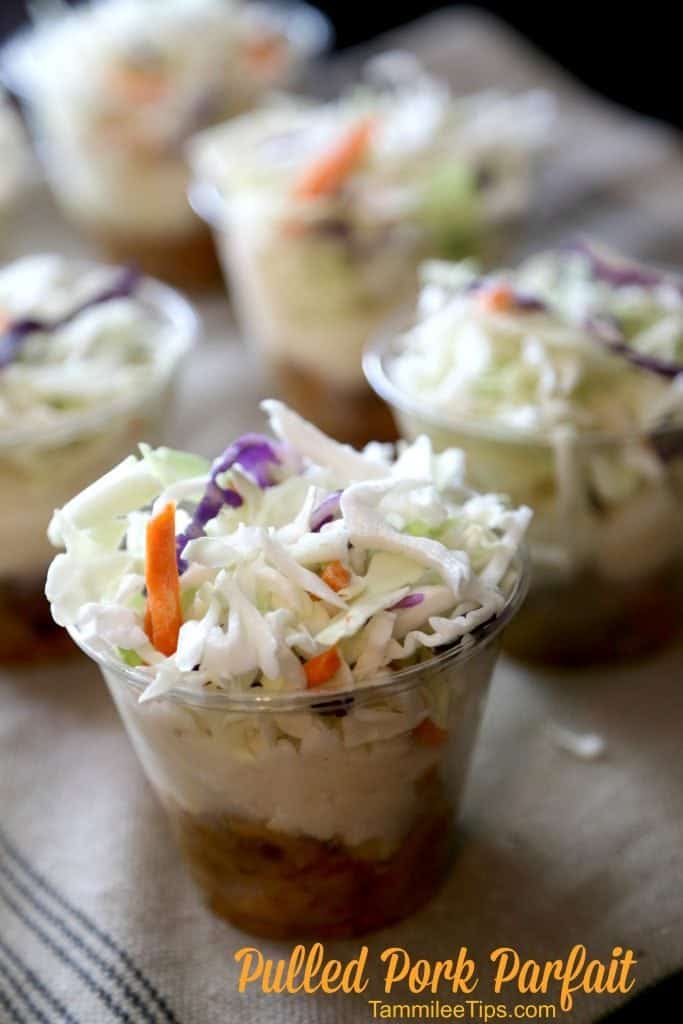 These Pulled Pork Parfaits are crazy easy to whip up!  The Farm Rich Pulled Pork BBQ can be whipped up in the microwave along with the potatoes. By the time you have the plastic cups out and the slaw, you are ready to go.
I always keep a few packages of Farm Rich Pulled Pork BBQ, Pulled Beef Brisket and Pulled Chicken BBQ in the freezer. They are perfect for last minute dinners and when friends magically appear on the doorstep. They are made with high quality, real bbq meat that does not include artificial ingredients, gluten free, and they are a strong source of protein.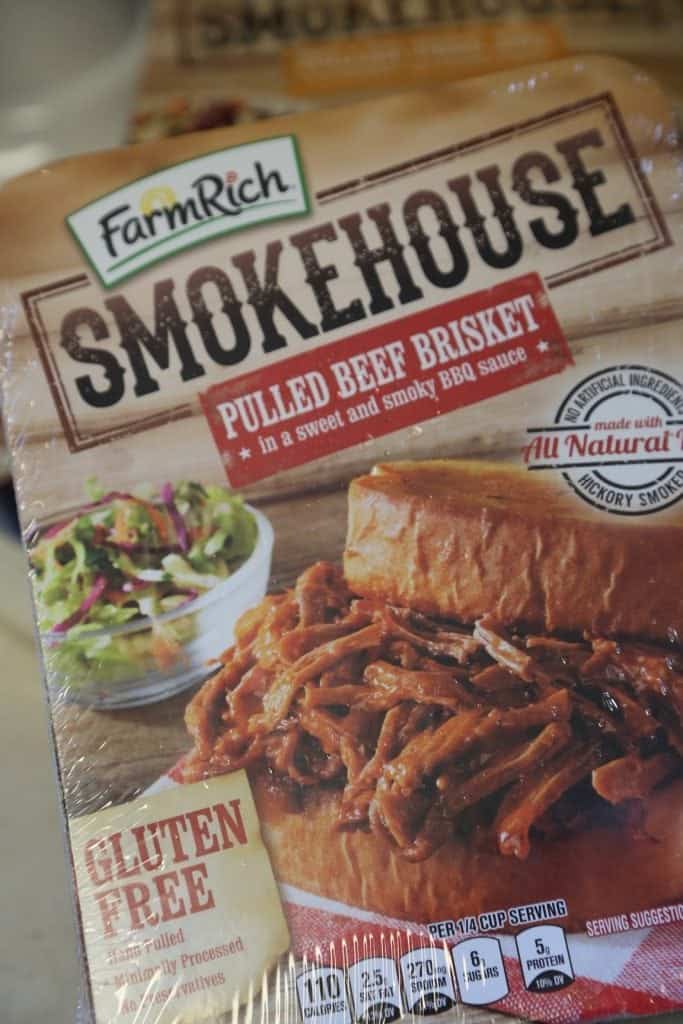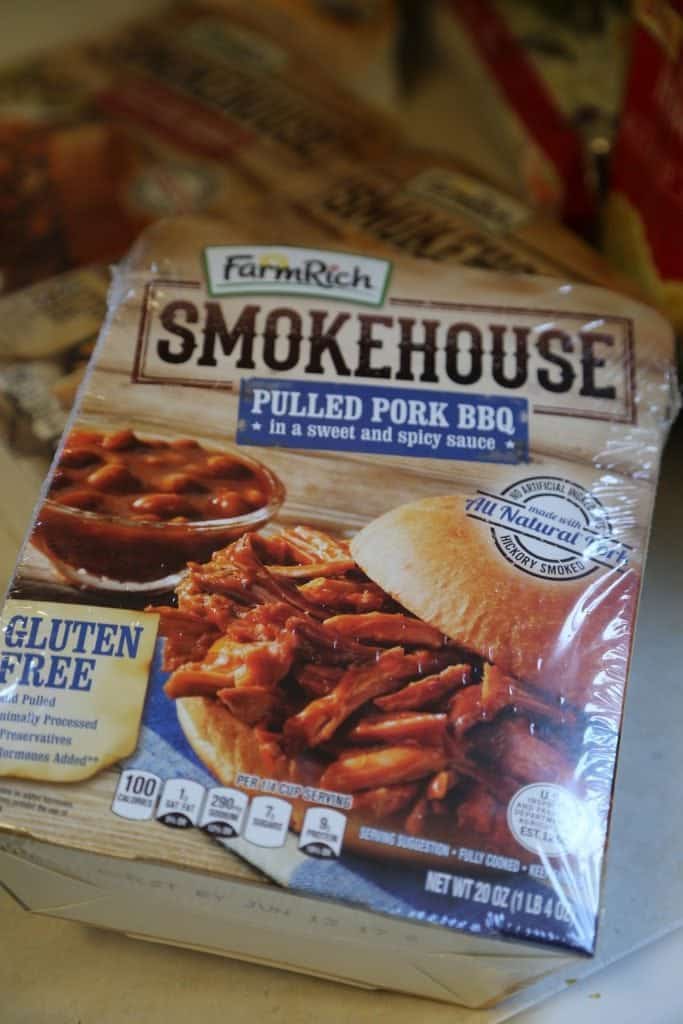 I recently learned that Farm Rich pulled pork and beef brisket is made in Tennessee which is famous for it's barbecue! They are hickory smoked for 8 to 10 hours in real smokers! You can taste the flavor and hickory smoke with each bite.
Do you ever feel like you make the same thing every time friends and family are over? I have been feeling this way lately. Making these Pulled Pork Parfaits was the perfect way to surprise our family with something new. Plus I love that there are minimal dishes to go with this recipe. I was able to spend time outside having fun with friends instead of spending the entire night in the kitchen trying to get everything ready.
Enter your own BBQ hack/recipe featuring Farm Rich Smokehouse using #99DaysofBBQ on social media between May 30th and Sept. 5th. Ten lucky winners will receive a year's worth of BBQ and a BBQ Party Pack.
Pulled Pork Parfait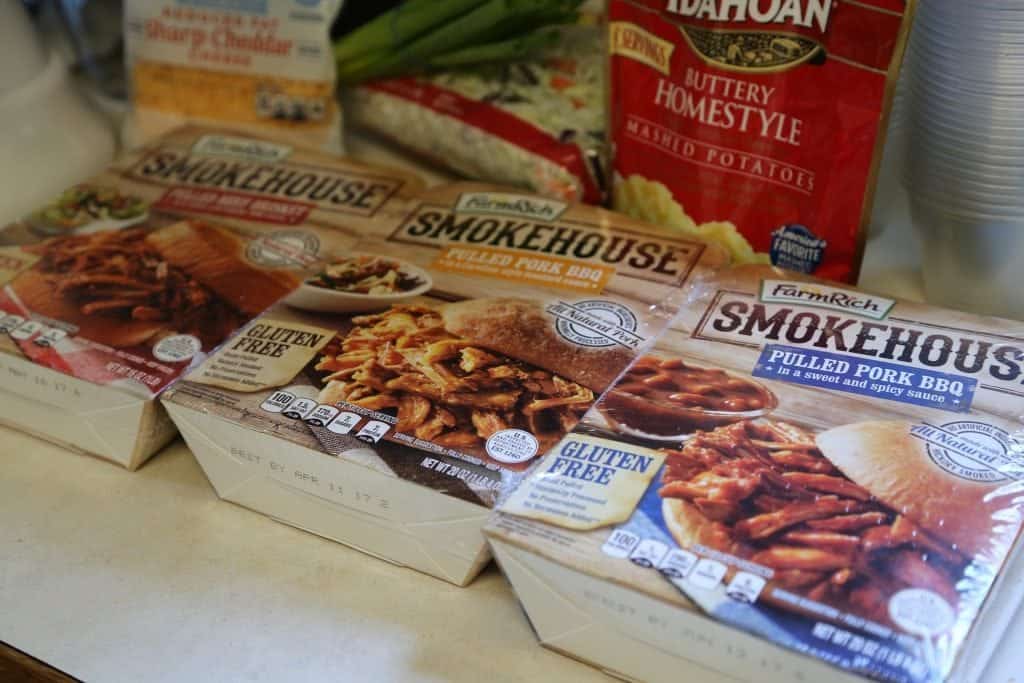 Ingredients
Farm Rich Smokehouse Barbecue - Either Pulled Pork BBQ, Pulled Beef Brisket or Dry rub smoked pork
Instant mashed potatoes
Cole Slaw
Directions
1. Cook Farm Rich Smokehouse Barbecue as directed
2. Place barbecue in the bottom of your cups and then top with potatoes and slaw
I made up a few different varieties of Farm Rich Smokehouse Barbecue so everyone could try each of them and pick their favorites. You could easily skip the slaw on one type and instead end with potatoes and cheese or green onions. This is an easy to way to designate different types without stressing over labeling them. The goal is to make an easy recipe, so you have more time with friends and family!