Are you wondering what the best pulled pork sides are? Don't worry we have you covered with all of our favorite side dishes, drinks, and desserts to pair with pulled pork!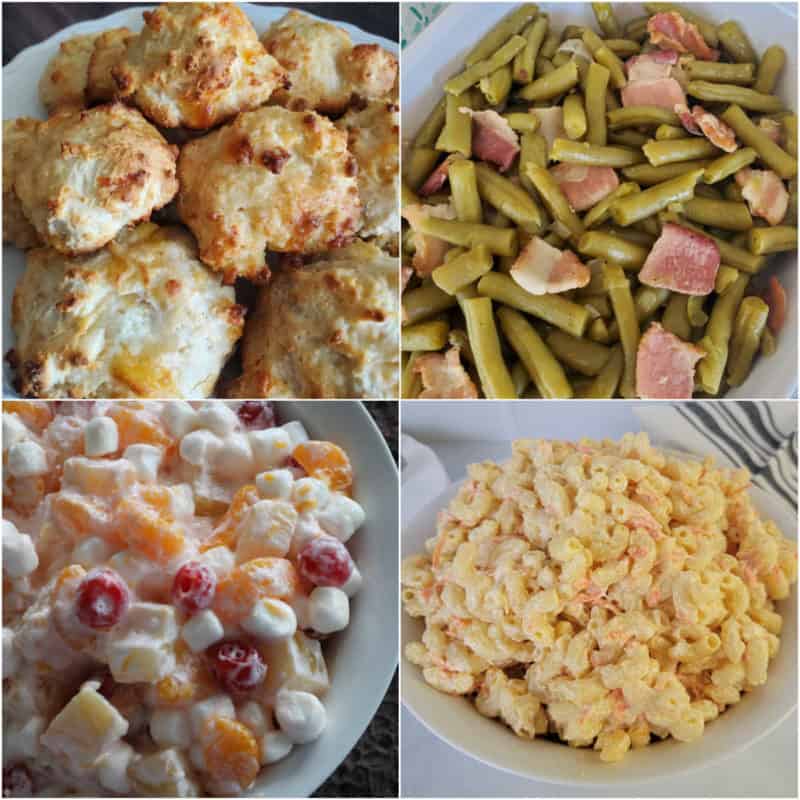 Pulled Pork Recipes
Have you considered pulled pork for your next gathering? Well, you should!
This summer barbecue staple is inexpensive, makes a batch for a crowd, and stores well in the freezer. Its sweet and savory profile lends well to everything from parties and potlucks to the family dining table.
This recipe roundup brings you our best sides that turn pulled pork into a comforting, crave-worthy meal. Pulled pork is the perfect main dish for family dinner or a fun event.
Need a pulled pork recipe to get you started? We've got you covered.
We like to cook pulled pork in the slow cooker but you can also make it in the oven or a Instant Pot Pressure Cooker.
If you have leftover pulled pork it works great for pork sliders, pork tacos, pork nachos, pulled pork pizza, and Pulled Pork Hash.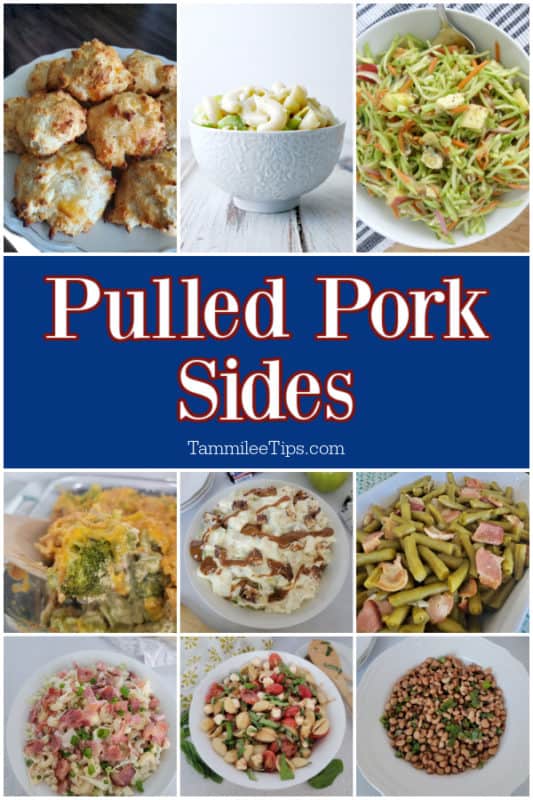 Easy and Yummy Pulled Pork Sides
We love making an easy side dish to pair with pulled pork!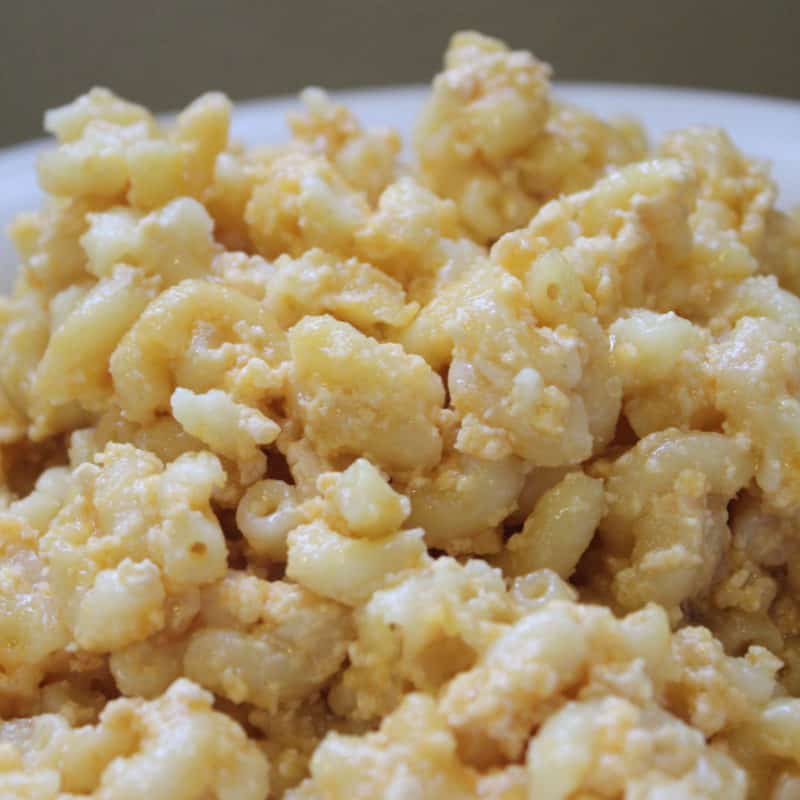 Meat pairs well with rich, cheese-filled dishes, and pulled pork is no exception. As one of the first recipes we shared on our blog, this vegetarian Crock Pot recipe for America's favorite cheese dish marks our earliest days as food bloggers.
Since then, we're grateful to have shared over 250 Crock Pot recipes with our loyal readers. John says this Mac and cheese reminds him of spaetzle, a simple egg noodle dish from Germany and Austria.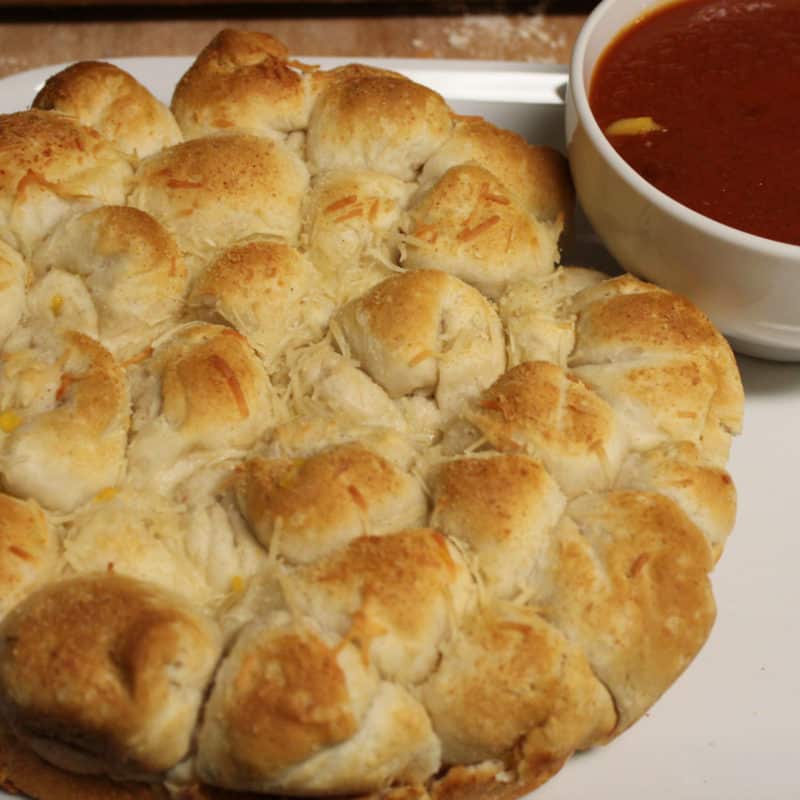 These pull-apart biscuit bites are made with two kinds of cheese and serve well with our Crock Pot Marinara Sauce or ranch. We use Pillsbury Grands biscuit dough as a time and effort-saving shortcut.
Want a homemade ranch dip? We've got a 3-Ingredient Ranch Dip made with Hidden Valley Ranch Mix and a bold Fiesta Ranch Dip.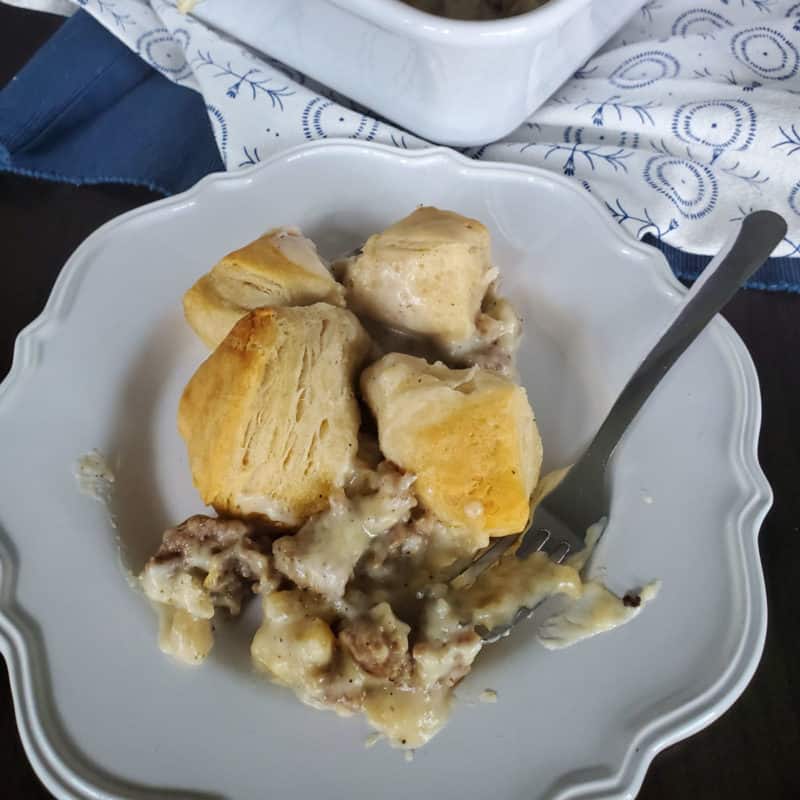 I am a Northwestern gal lovingly introduced to Southern cuisine by my fantastic husband, who grew up in Alabama and still maintains an affinity for comforting down-home classics. We recommend using a hamburger meat chopper to break up the ground sausage. Serve this in your favorite casserole dish for a meal that will bring smiles to the Sunday brunch table.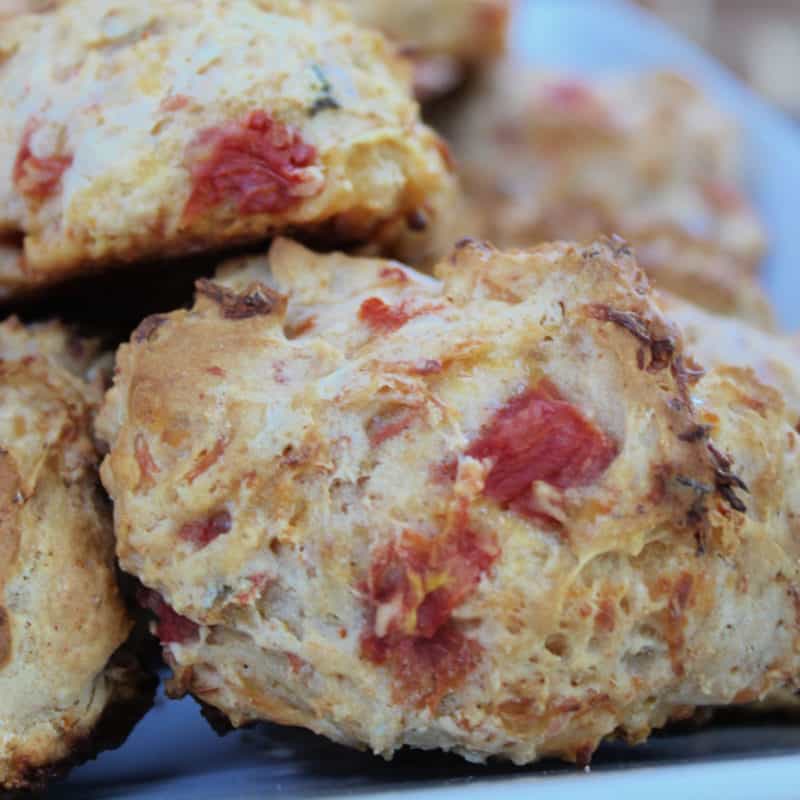 I was inspired to make these biscuits with a kick following a trip to Kalispell, where we were introduced to a local bakery that made spicy rolls with amped-up spices, black beans, and other yummy additions we've yet to discern. Of course, they're a favorite of my husband, my favorite spice lover. With options in mild, medium, and hot, Rotel makes it easy to customize the heat level to your tolerance.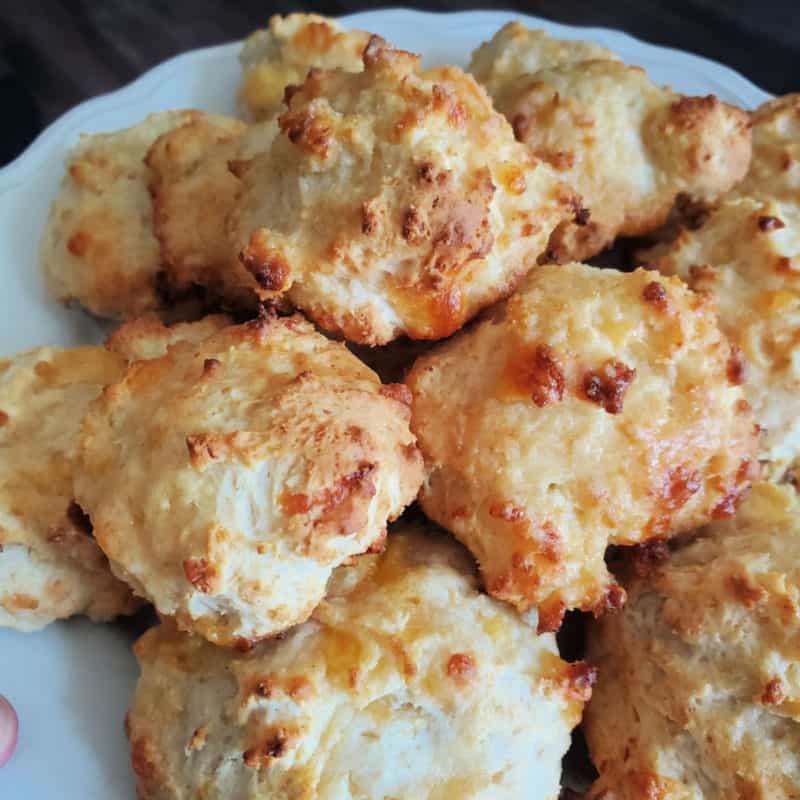 You won't have to go farther than the kitchen to whip together this copycat version of Red Lobster's famed biscuits. Add-ins like bacon, herbs, and extra cheese quickly transform the recipe into your own. We use Bisquick Baking Mix, which has a gluten-free version for those who can't consume gluten.
Check out all of our Bisquick Recipes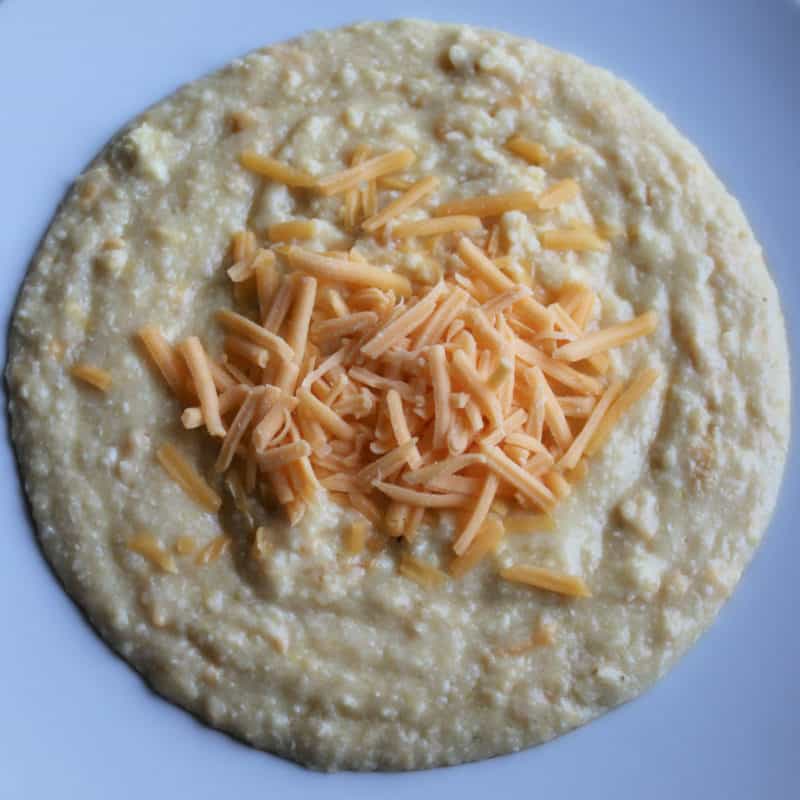 Grits are a slow-cooked Southern cornmeal porridge with a similar texture to polenta. Our Crock Pot Cheese Grits are mild, cheesy, and comforting, making them a yummy pairing with pulled pork. Swap the cheddar cheese for sweeter and nuttier gouda if you want to change things up.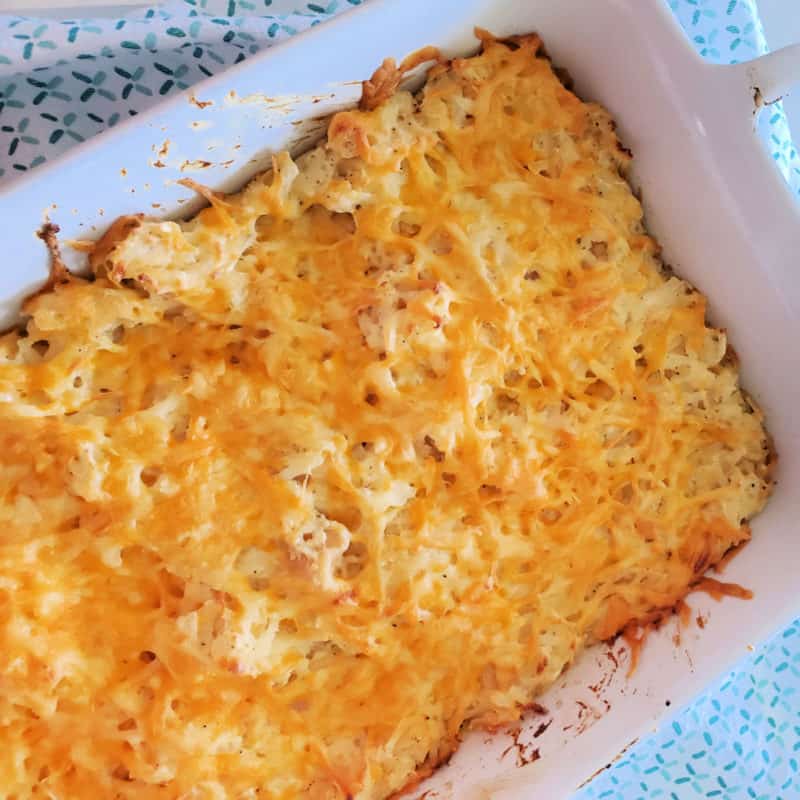 We made this cheesy hash brown casserole and other Cracker Barrel favorites, like pecan pancakes and fried apples. In this classic breakfast entrée, we recommend using a soup with a creamy stock, such as Cream of Potato, Cream of Cheddar, Cream of Mushroom, or Cream of Chicken.
Love this copycat recipe as much as you love your Crock Pot? You'll also love our Crockpot Cheesy Hashbrowns.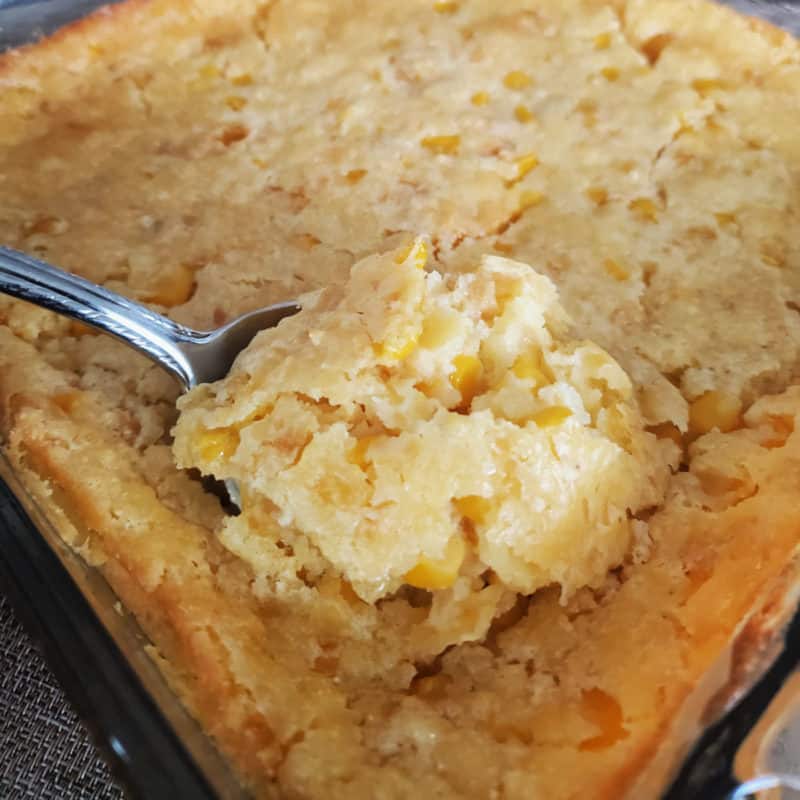 Only five pantry staples are needed to assemble this creamed corn casserole. Pair it with our Southern-Style Green Beans or Crockpot Chicken Chili for a hearty and comforting dinner.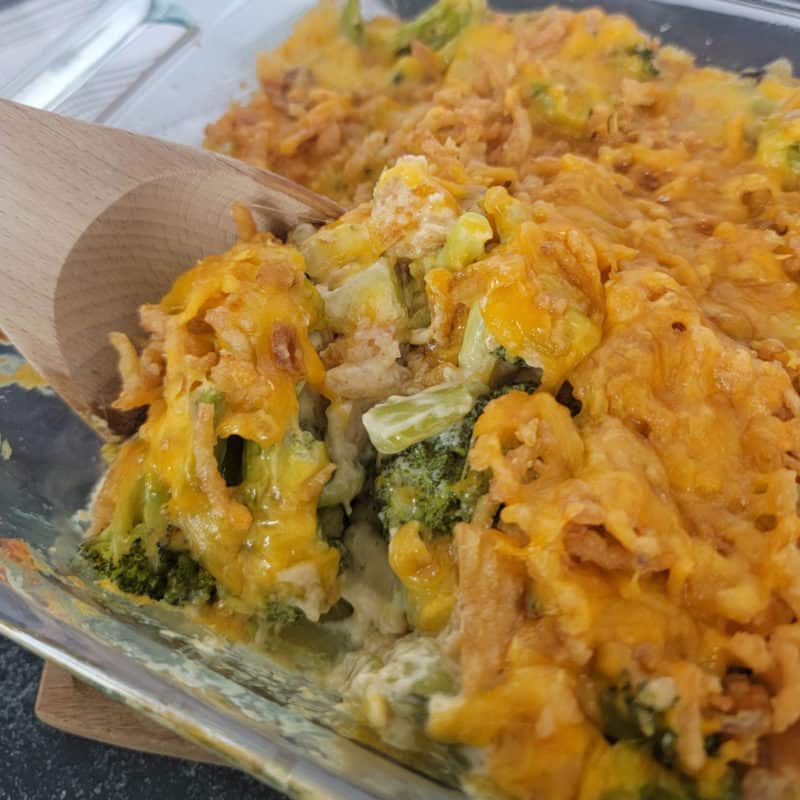 Add this creamy and satisfying frozen broccoli casserole to your holiday menu. Mix in a cup of cooked rice for a heftier side, and swap half of the broccoli with an equal portion of cauliflower for some taste and color contrast. You can even add leftover shredded chicken or diced turkey to turn it into a light meal.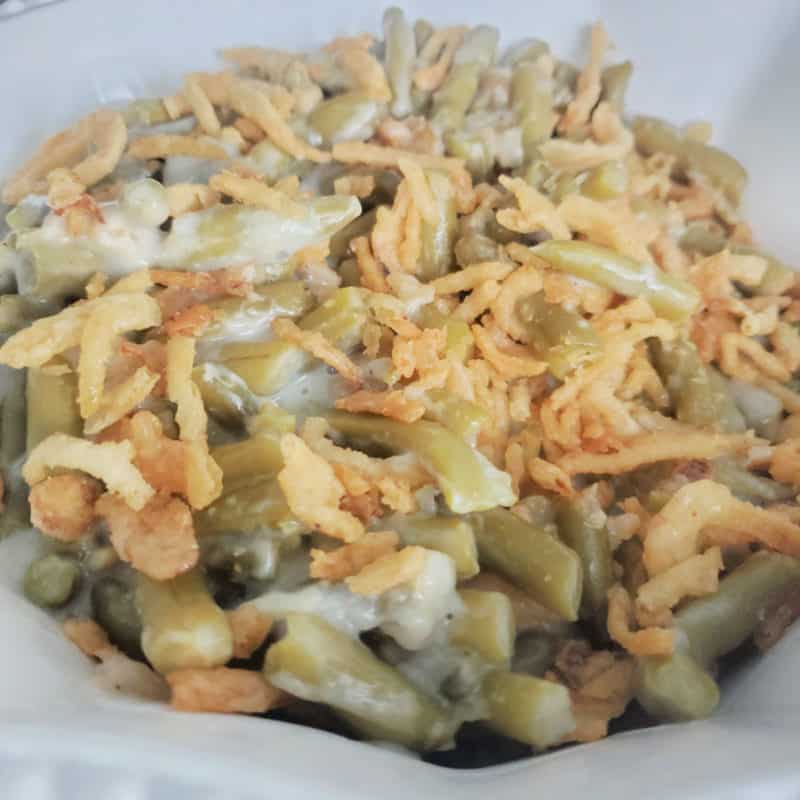 Green beans are another natural pairing for meat dishes, so why not serve a comforting green bean casserole with your pulled pork? This holiday side dish recipe gets its creaminess from a can of Campbell's Cream of Mushroom soup, and the dash of soy sauce gives it some umami.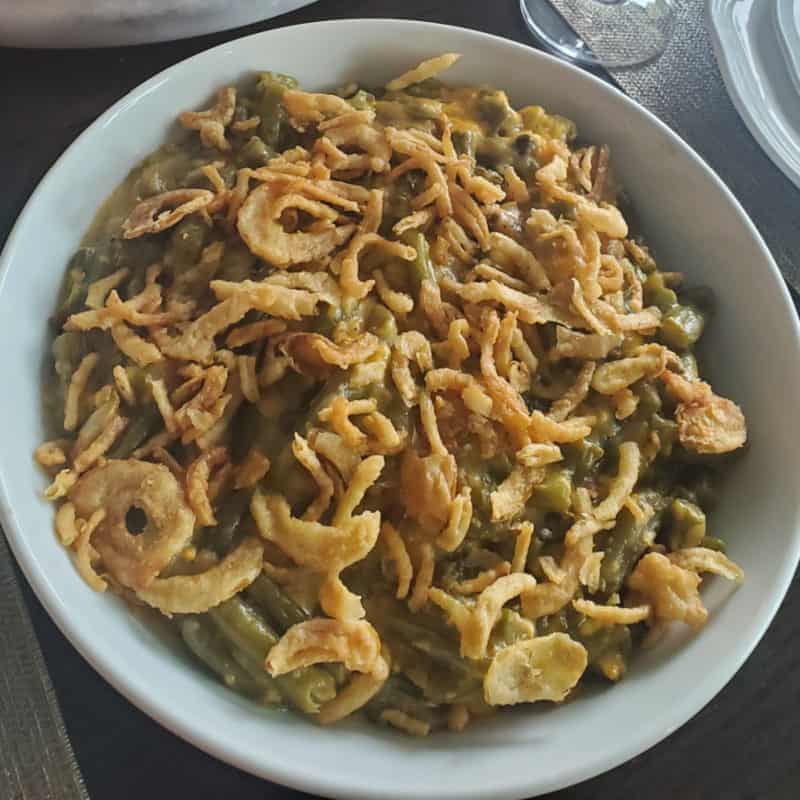 This money saver uses frozen green beans and leftover ham or turkey, which are easy to stock up on around Thanksgiving. Your trusty Crock Pot does all the heavy lifting, making it a win-win for your stress level and taste buds during the busy holiday season.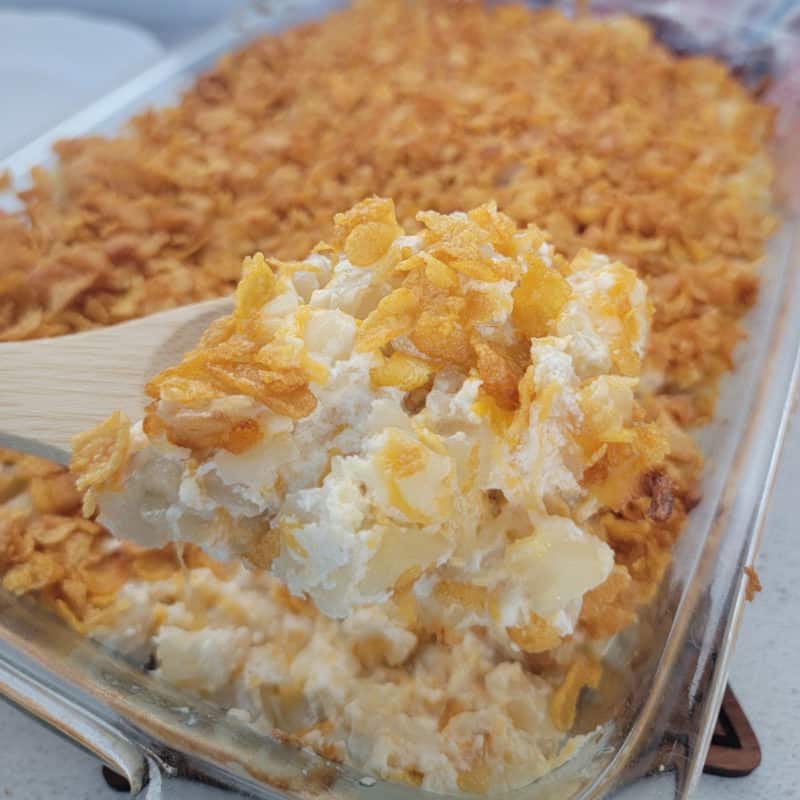 Whether you call them party potatoes or funeral potatoes, consider serving this cheese-filled hash brown casserole with some slow-cooked pulled pork. Sour Cream gives this make-ahead casserole extra creamy oomph, and cornflake cereal gives it a pleasant crunch.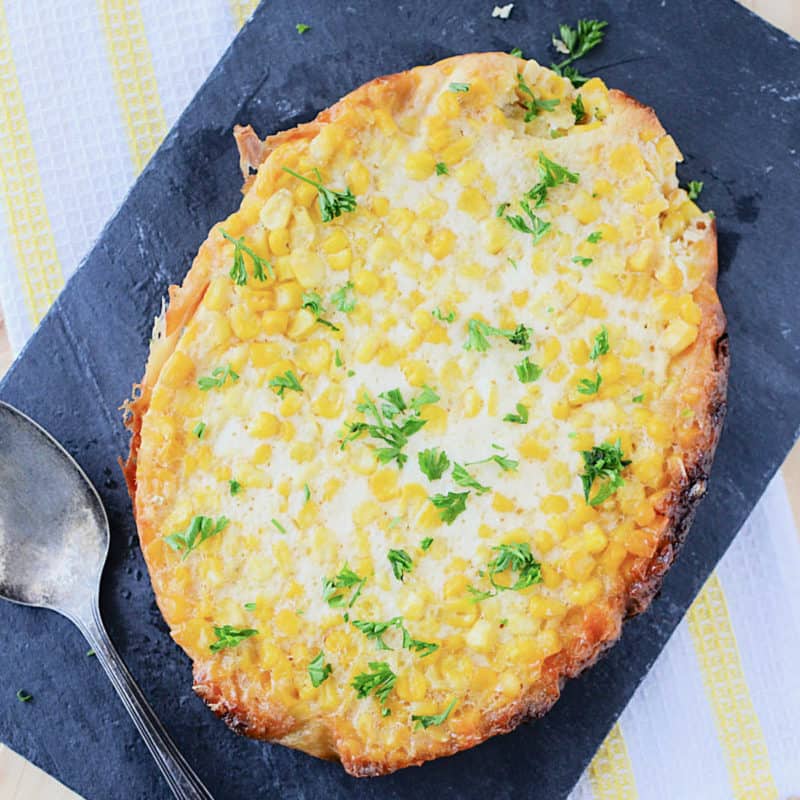 We released this slow-cooked corn casserole amid the beginning of another hectic holiday season. You'll only need fresh or frozen corn, eggs, white sugar, butter, milk, and a pinch of salt to make it come to life. We also recommend using a non-stick cooking spray on the inside of your Crock Pot to make it easier to transfer.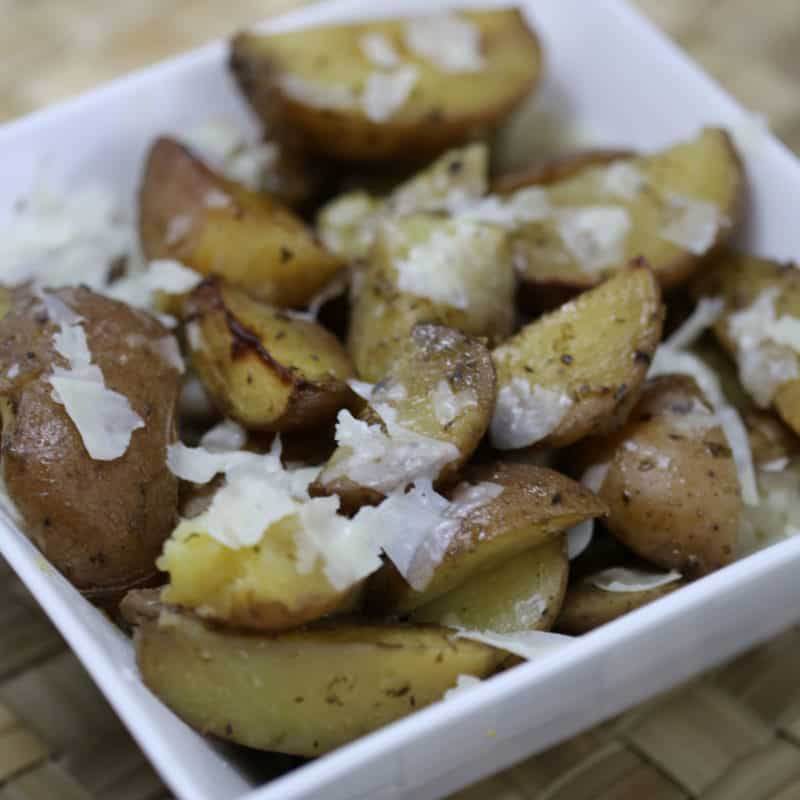 Although we developed this recipe in 2015, word on the street says that parmesan potatoes are now a popular TikTok trend. Grated parmesan sits atop a bed of perfectly-seasoned red potato wedges. Feel free to swap the oregano for an Italian seasoning blend if you prefer a more herby potato side dish.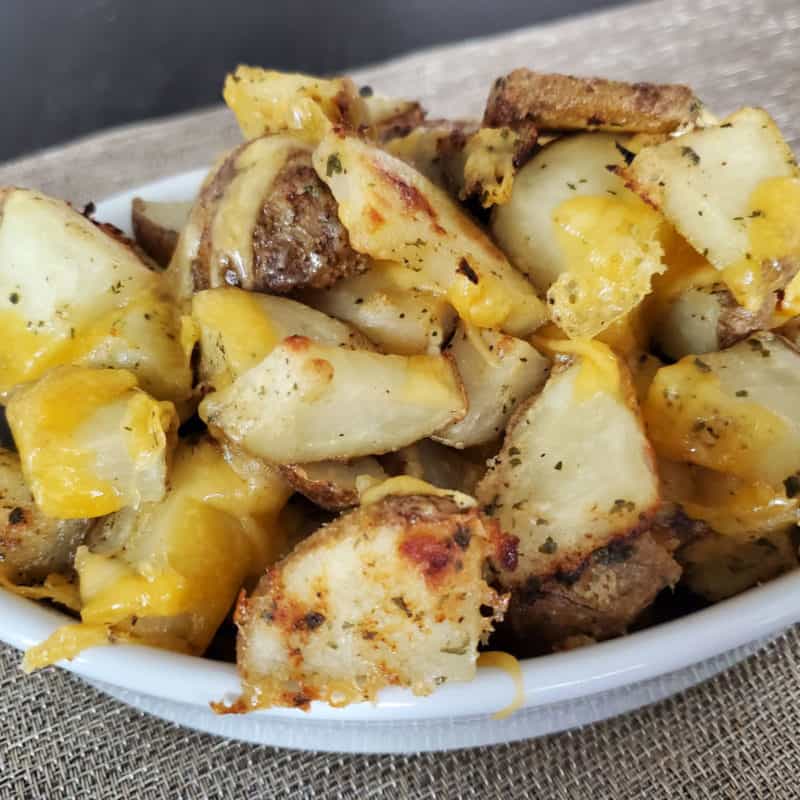 These quick and creamy baked potatoes are chock-full of cheesy ranch goodness. We skip peeling the potatoes to unearth their natural flavor and crispiness. Although you can use your favorite casserole dish, we recommend baking the potatoes on a baking sheet lined with parchment paper so that they cook more evenly.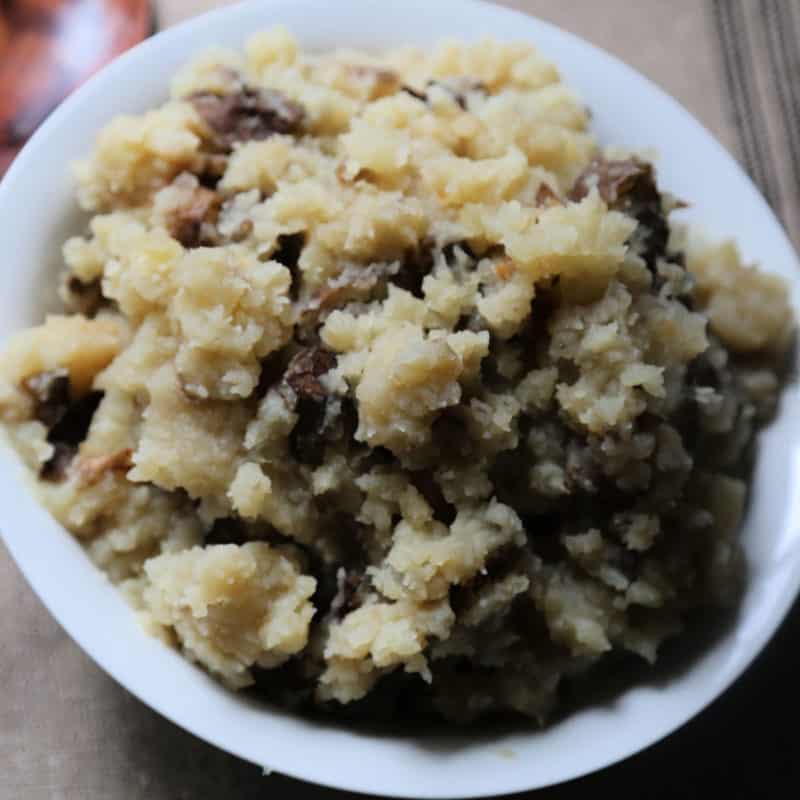 These Crock Pot Garlic Mashed Potatoes feed my garlic-loving side. Russet or Yukon gold potatoes work equally well in this Thanksgiving and holiday-appropriate side dish classic—double or triple the ingredients to scale the recipe to the size of your crowd. We also suggest coating the potatoes in garlic powder if you enjoy garlic.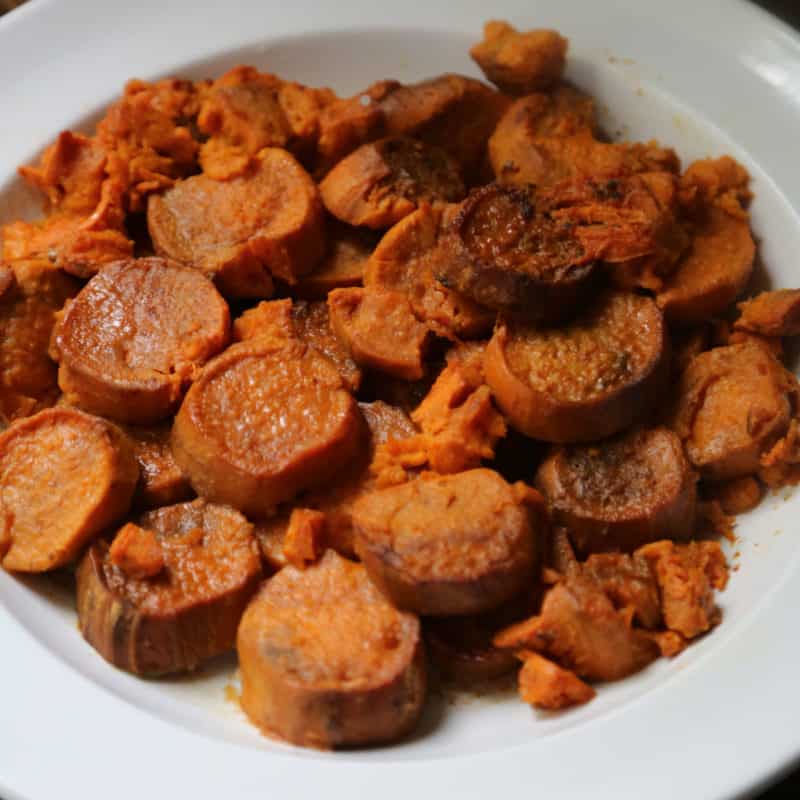 Made with baking staples like vanilla extract, sugar, and nutmeg, this holiday side has dessert-like qualities that balance out a savory meat dish like pulled pork. It is scratch-made, with the help of your Crock Pot. We recommend using kitchen tongs to transfer the tender potatoes from the slow cooker.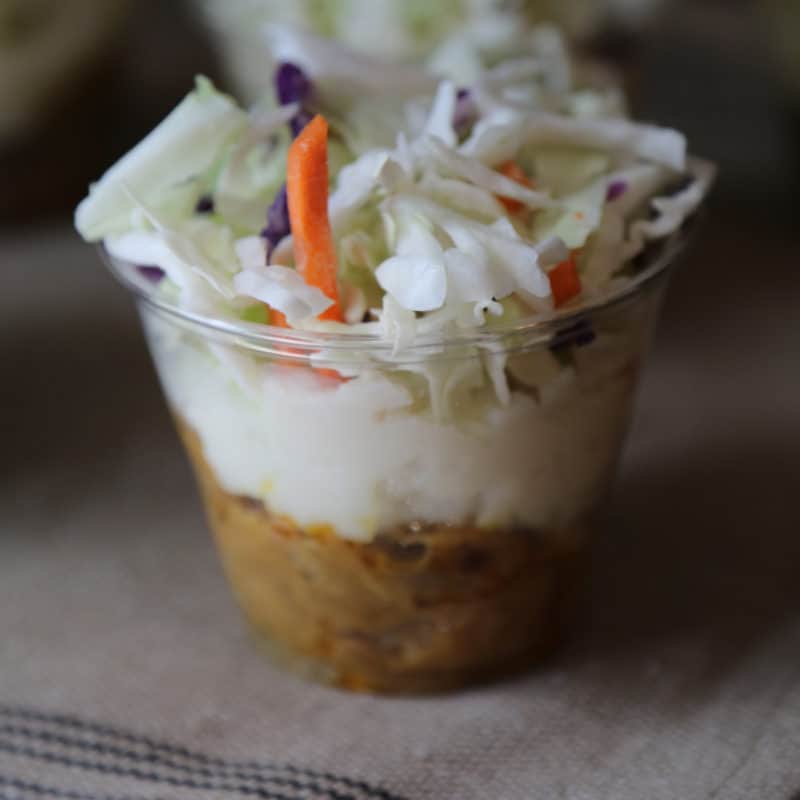 This unique savory parfait meshes our three favorite parts of summer barbecues - pulled pork, mashed potatoes, and coleslaw. We use pulled pork alongside an instant mashed potato mix to make this appetizer come together in under half an hour.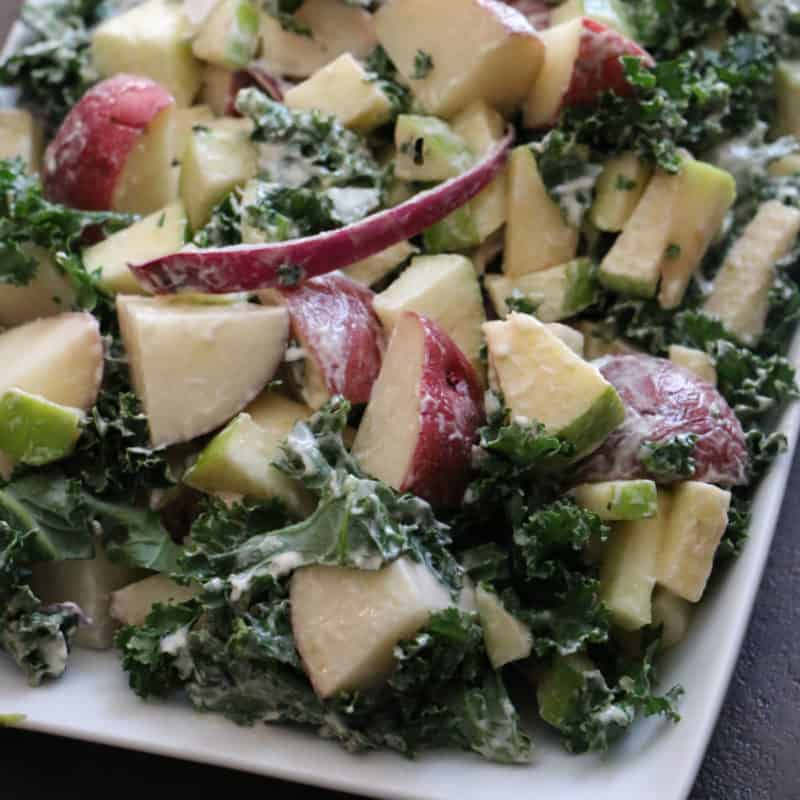 For varied tastes and textures, a savory meat entrée like pulled pork benefits from having a fresh salad on deck. This potluck-friendly salad is fresh, sweet, and equally savory, while the apple and potato add a pleasant crunch. Miracle Whip, a staple I use in salads, dips, and sandwiches, adds a light creaminess that brings it all together.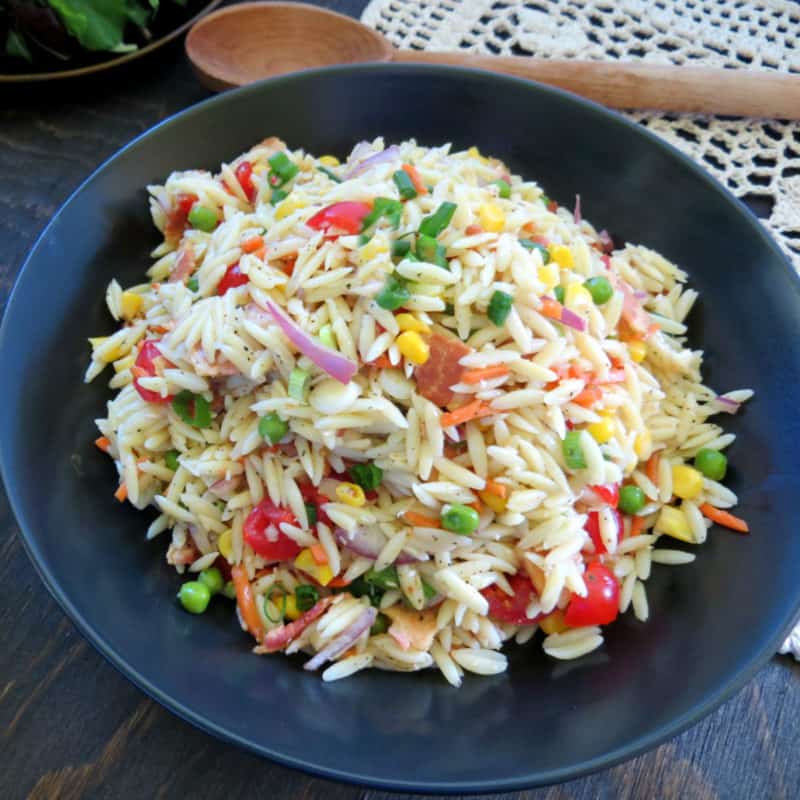 This gorgeous Orzo Pasta Salad with Bacon & Parmesan Vinaigrette Recipe is perfect for summer dinners, picnics, and really any day you want a delicious salad.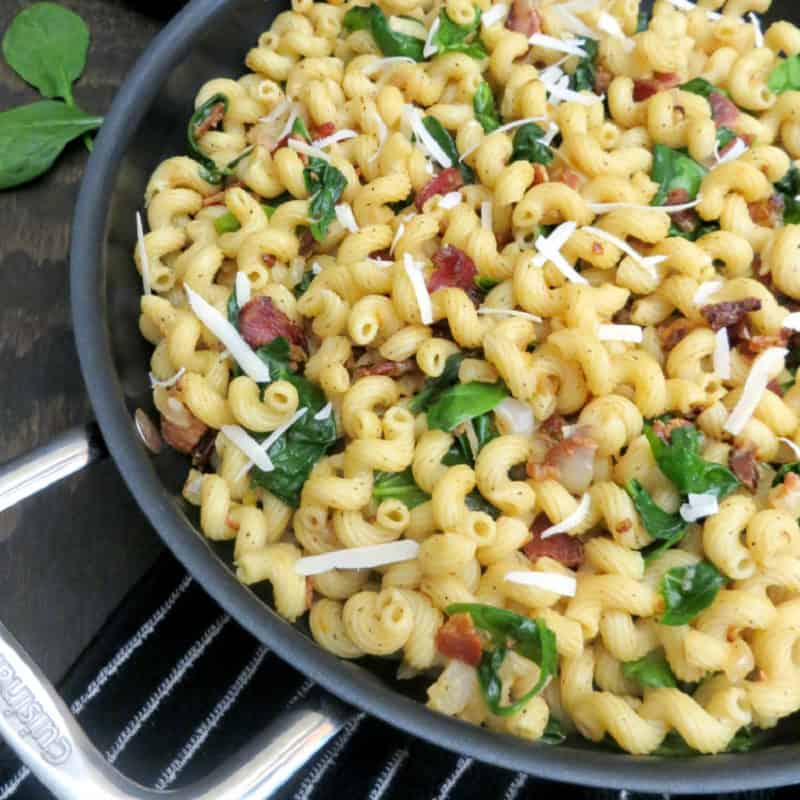 Spinach, Bacon, and Pasta what more could you ask for in a recipe! This pasta can be served hot or cold.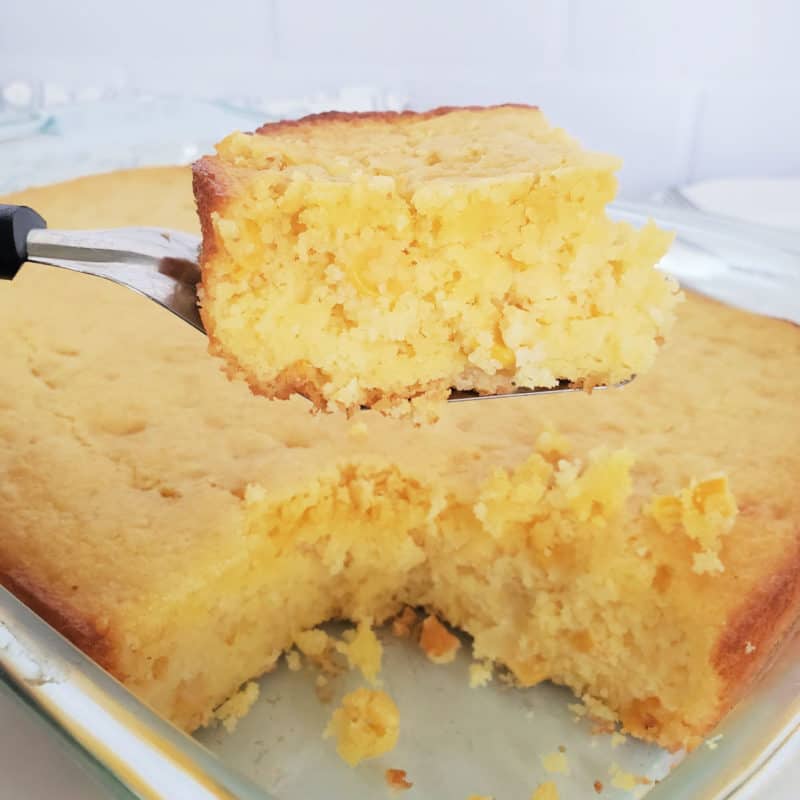 Sour cream adds the perfect amount of moisture and tang to this cornbread, which takes just over half an hour to make, thanks to Jiffy Corn Muffin Mix. While typically paired with chili, it's just as delicious with a hearty entrée like pulled pork. Drizzle it in honey or add a layer of butter while it's hot for extra yumminess.
Want to put your Crock Pot to work instead? We have this Crockpot Cornbread recipe.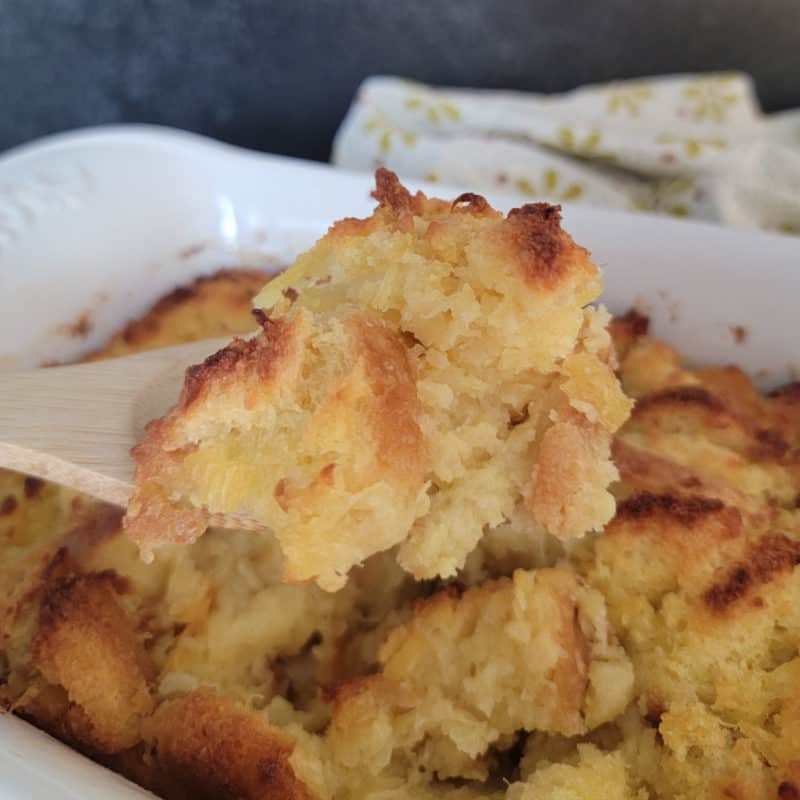 This indulgent pineapple stuffing is a rightful cross between a side dish and bread pudding. While it isn't a pairing you'd generally consider with pulled pork, it is frequently paired with ham in Hawaiian cuisine. Of course, any white bread works in this recipe, but we suggest you use sweeter Hawaiian bread slices to infuse even more of the spirit of Aloha into your mealtime experience.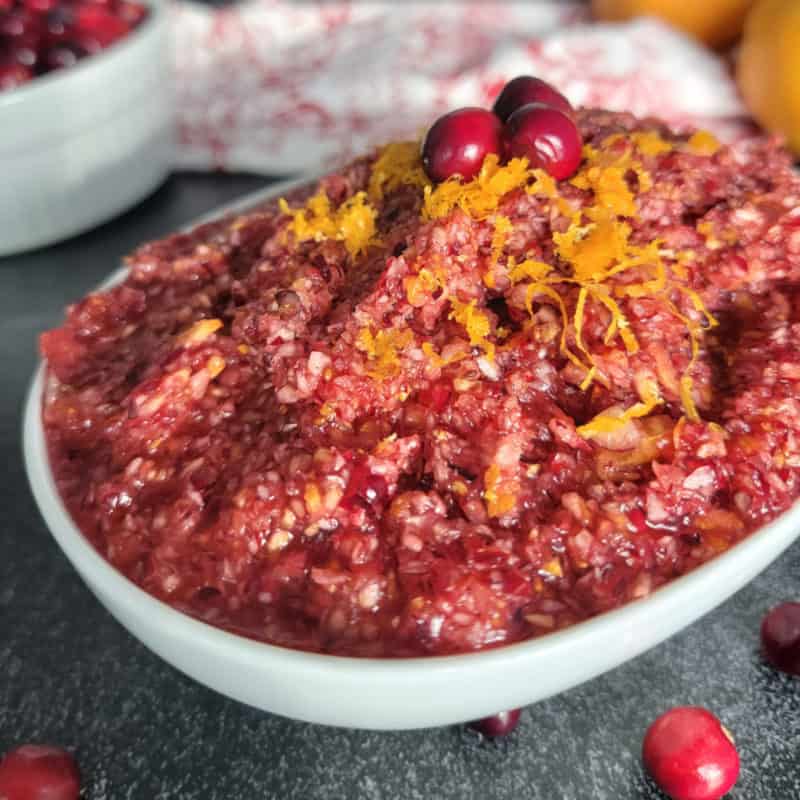 A large-batch dish like pulled pork generates lots of leftovers, and one of the quickest ways to reinvent meat is to throw it between some buns for sliders or sandwiches. This festive and zesty homemade cranberry orange relish will breathe new life into your holiday leftovers. It is also a beautiful addition to any charcuterie board.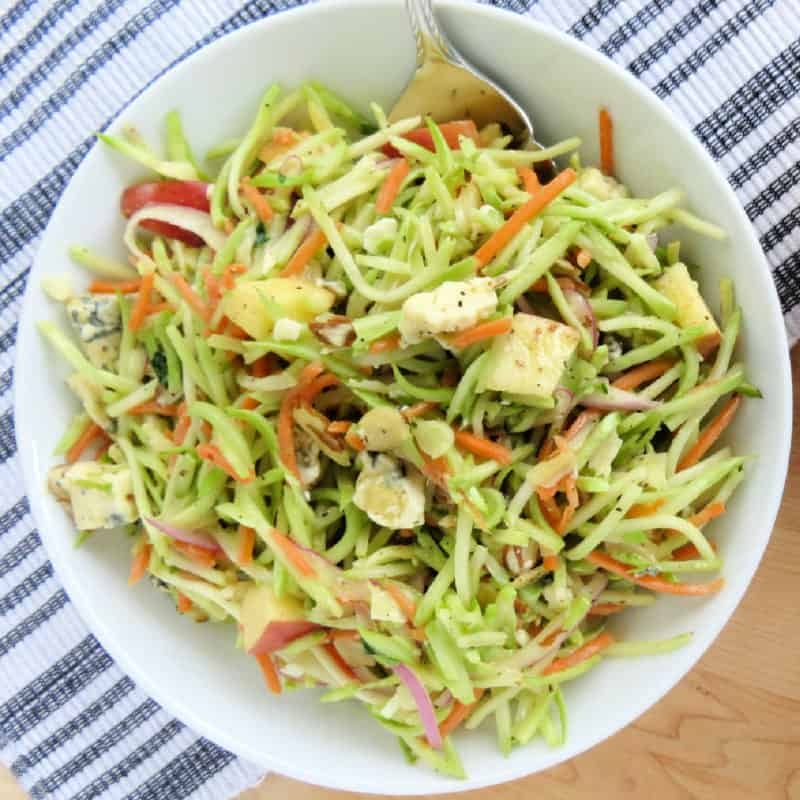 Coleslaw is a natural accompaniment to pulled pork, so why not liven it up by swapping the cabbage for shredded broccoli stalks? This broccoli slaw features shredded slaw veggies, slivered almonds, apple bites, onions, and crumbled blue cheese tossed in a sweet and slightly acidic homemade dressing. Use a large mixing bowl to ensure you have enough space to toss your salad thoroughly.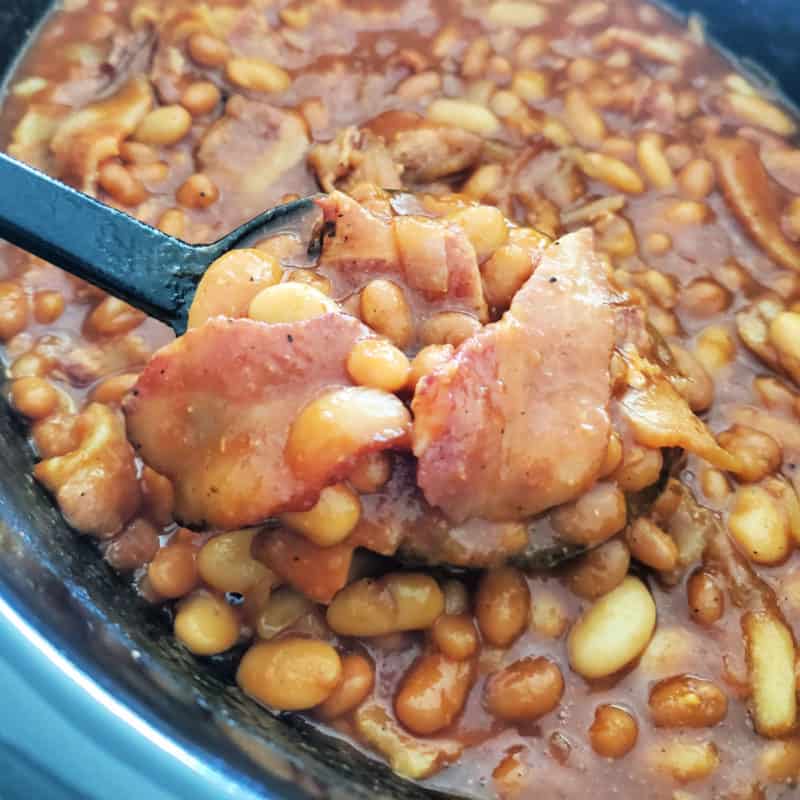 Delicious Crockpot Bourbon Baked Beans perfect for a family barbecue, summer dinner, or really any day of the week.
These slow cooker baked beans are so easy to make! They take a few minutes to prep and then the crockpot does all the work for you.
Epic Texas Roadhouse Loaded Sweet Potato Copycat Recipe! The perfect combination of sweet potato, Texas Roadhouse Butter, Caramel, and Marshmallows in a side dish!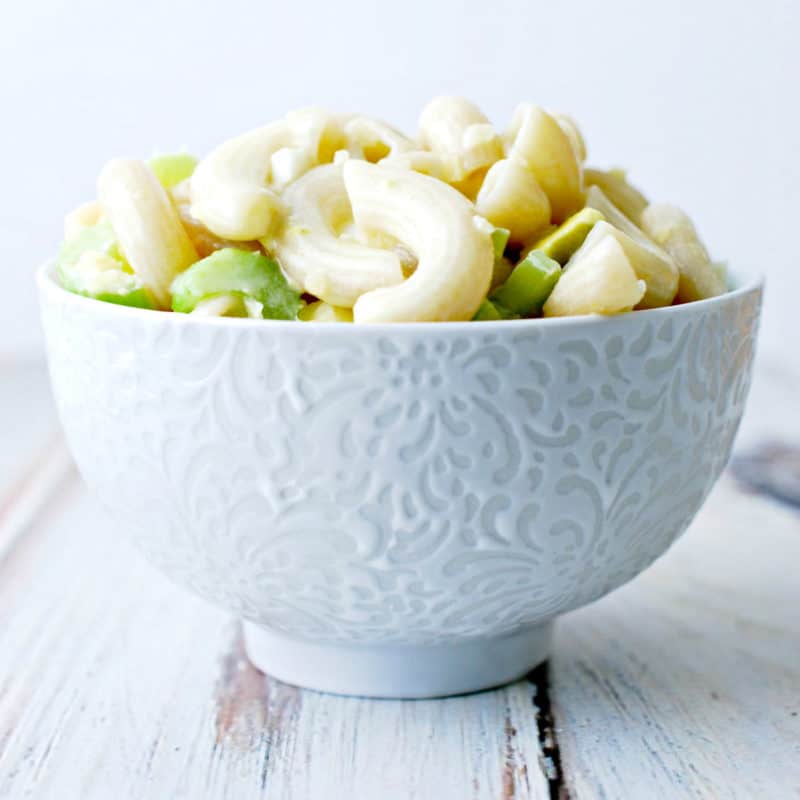 This Fresh Macaroni Salad Recipe is the perfect spring/summer recipe...Delicious and oh so easy to make!
This classic side dish is easy to make and tastes great.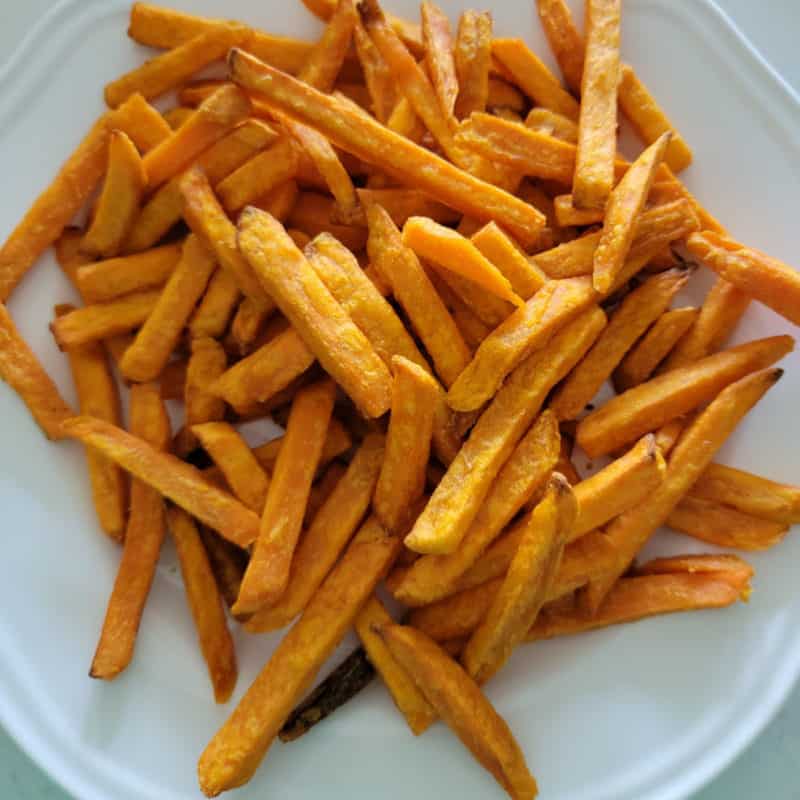 Quick and Easy Air Fried Sweet Potato Fries are the perfect side dish. If you are not a fan of Sweet Potato Fries you can also use the air fryer to make regular French Fries.
Other favorite Pulled Pork Side Dishes include collard greens, corn fritters, honey butter biscuits, corn on the cob, watermelon, rice pilaf, and/or chips. These are some of our favorite delicious side dishes.
If you want to surprise your guests/family with a fun surprise serve Kool Aid Pickles!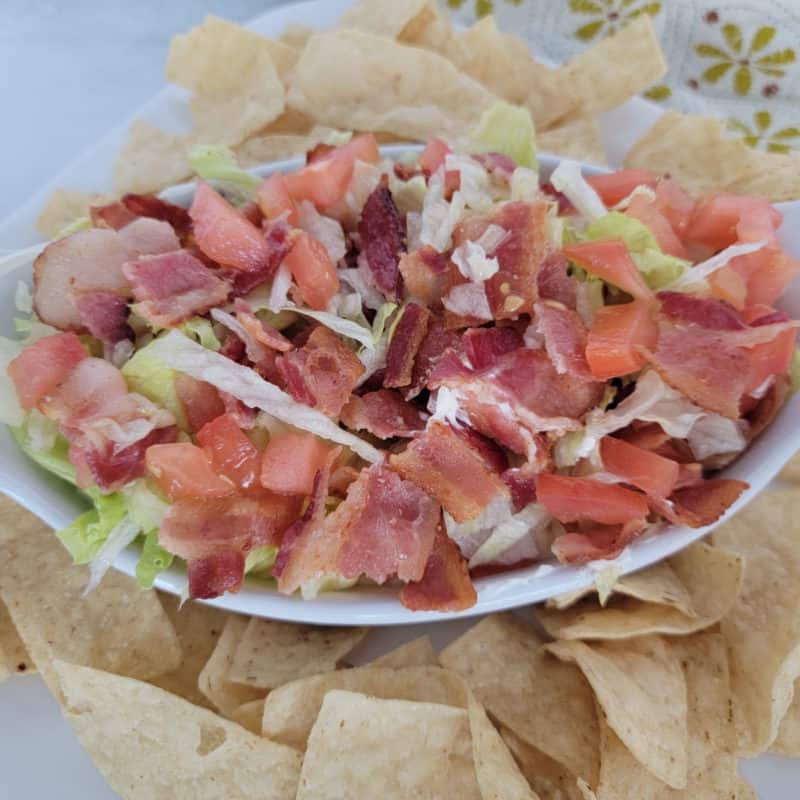 Salads to serve with Pulled Pork
Easy BLT Pasta Salad Recipe that takes minutes to prepare. You will love the combination of bacon, lettuce, tomato, and pasta with mayo dressing.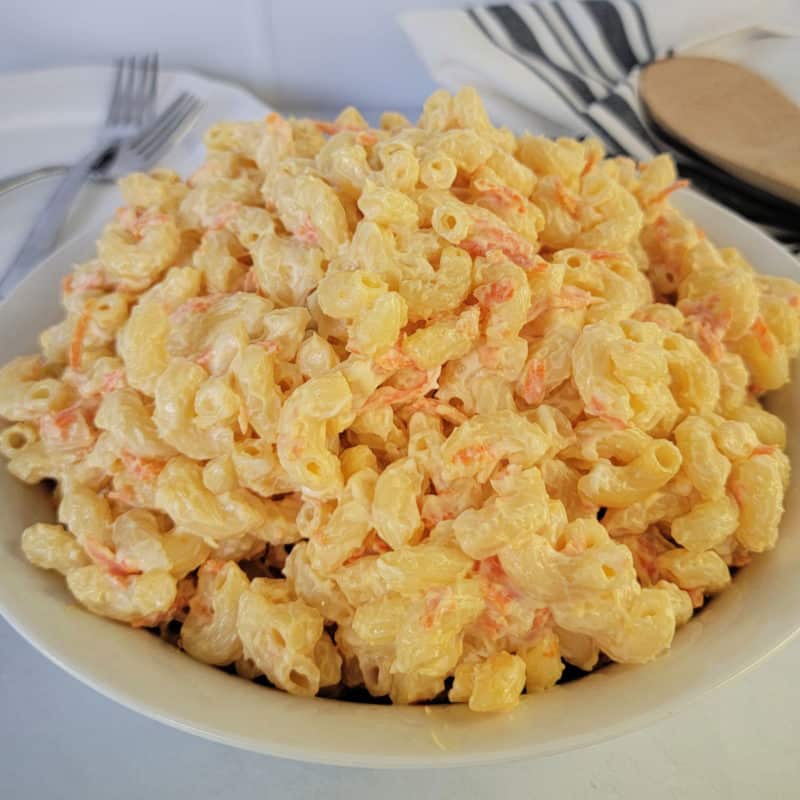 Delicious Hawaiian Mac Salad Recipe that can be made the day before you need to serve it. So easy to make and tastes amazing.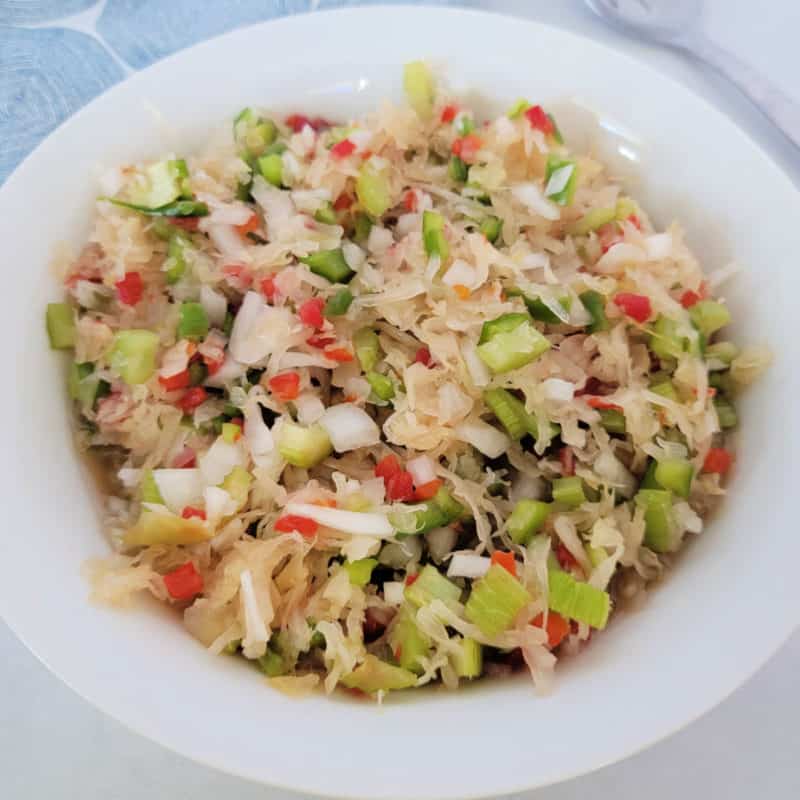 Since this salad uses pre-made sauerkraut, the hardest part is prepping the vegetables. Unlike most salads, this make-ahead salad tastes better with time, and we recommend letting it rest for a few hours before serving so that the flavors can mix and mingle. It's perfect for summer barbecues, warm-weather events, and Oktoberfest!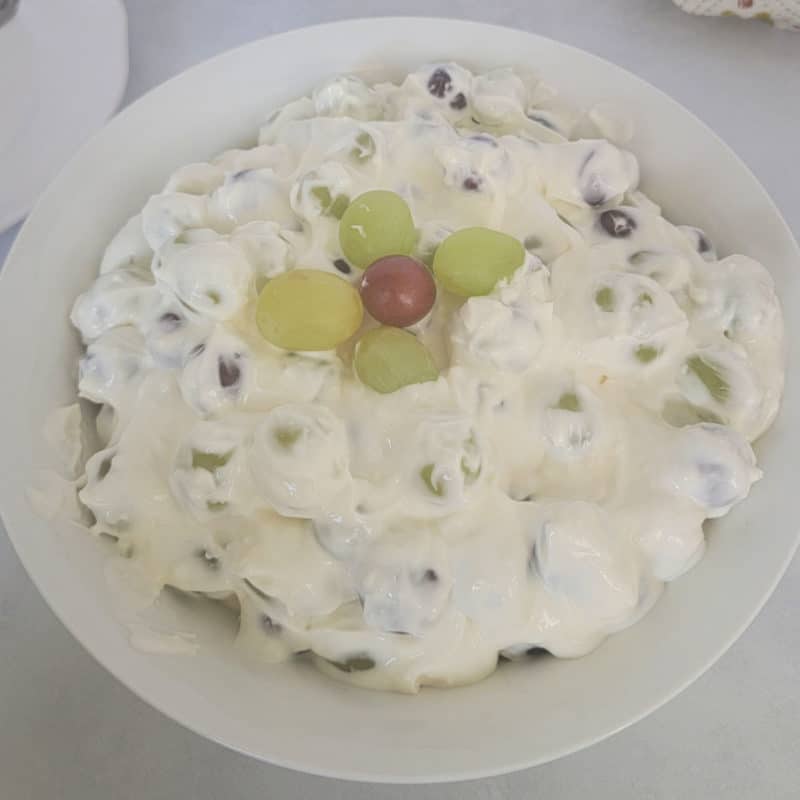 Our nephew shared this recipe for southern grape salad, which is essentially a combination of grapes folded into a mix of softened cream cheese, sour cream, sugar, vanilla extract, and brown sugar.
Use even amounts of red and green grapes to create some color contrast. We also suggest using a hand mixer to ensure the cream cheese and sour cream are smooth and chunk-free. Finally, leftovers refrigerate well and are so yummy as a breakfast treat!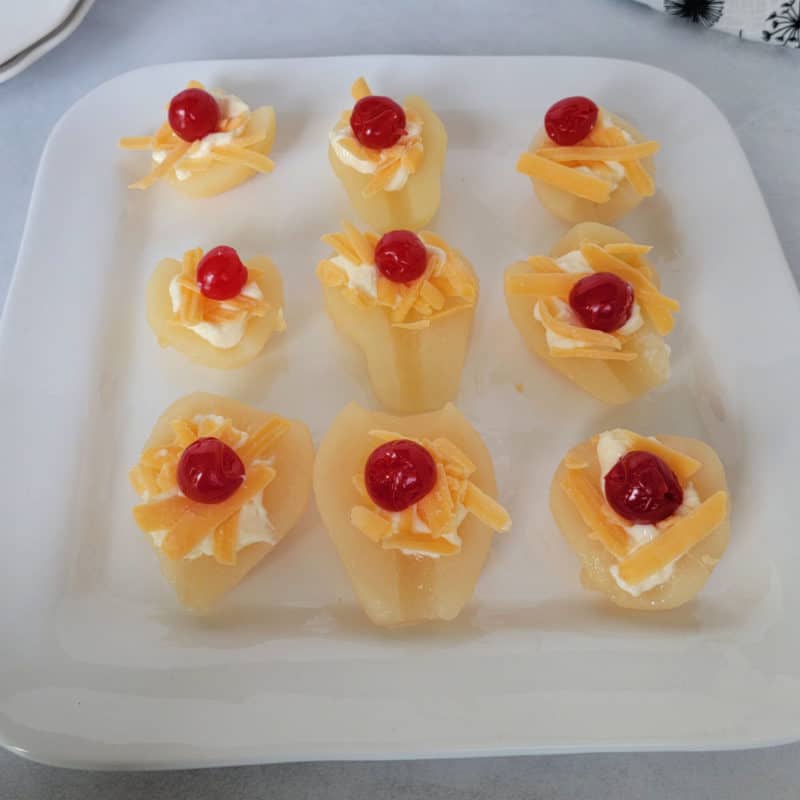 This easy-peasy Southern classic has been lovingly introduced to me through my husband's family from Alabama. It requires only four ingredients - canned pears, mayonnaise, shredded cheddar cheese, and maraschino cherries. Since the side is ready once all components are assembled, no cooking is involved. For extra protein and texture, swap the mayonnaise for cottage cheese.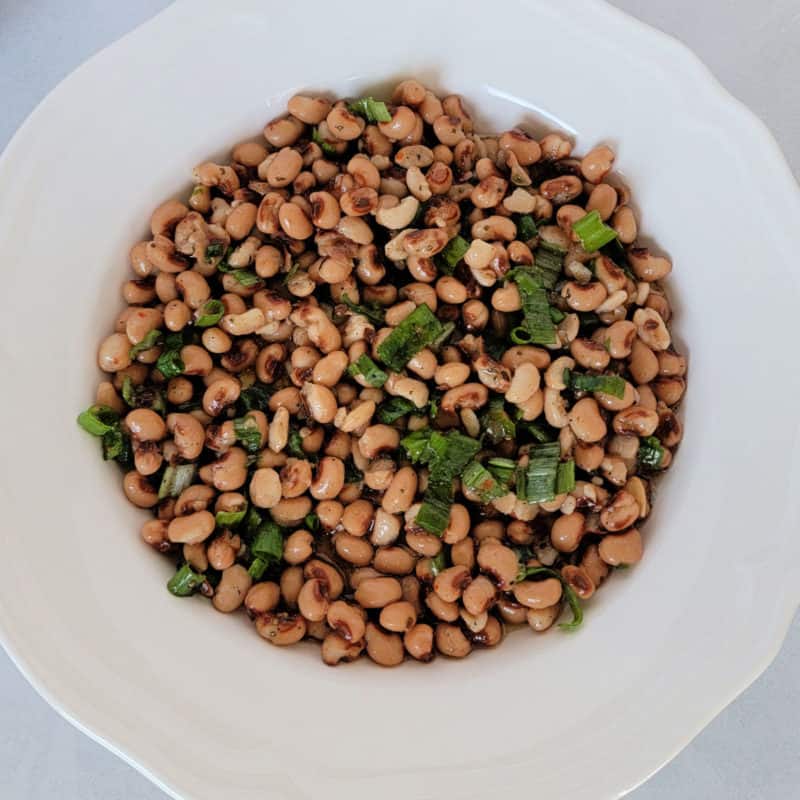 Black-eyed peas are traditionally eaten for New year's Eve or New Year's Day due to their association with good fortune, health, and prosperity. This filling yet economical black-eyed pea salad comes together in twelve minutes with staples likely already in your pantry. My husband, John, loves spicing it up with a few dashes of hot sauce.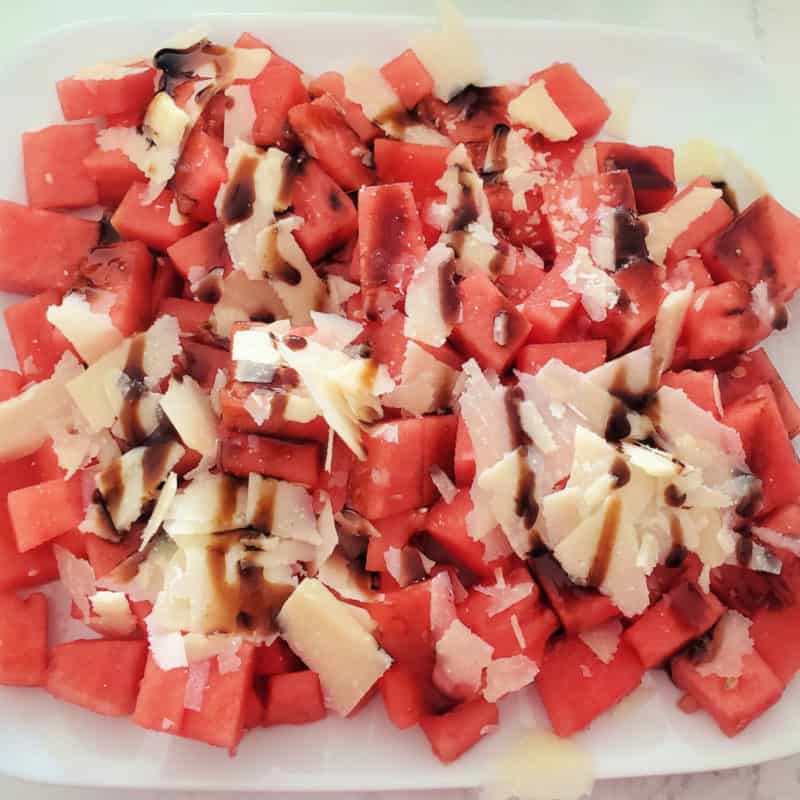 Easy refreshing Watermelon Salad is the perfect party salad or dinner salad any time of the year! A couple of ingredients and you have a delicious Watermelon Salad Recipe!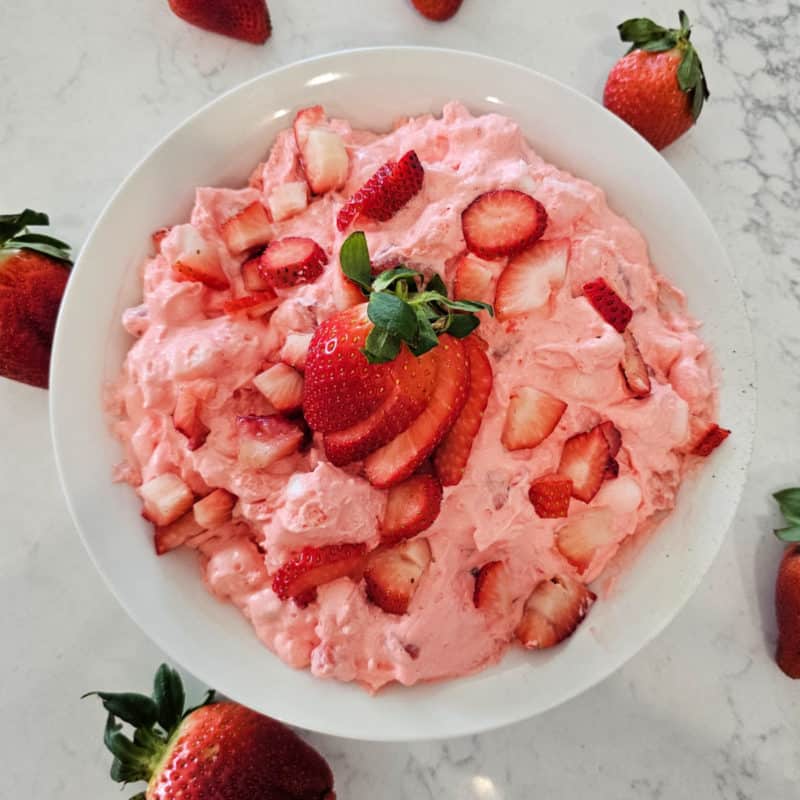 Easy Strawberry Fluff Salad Recipe is perfect for family dinner to holiday events. This quick and easy Jello Salad takes minutes to prepare and tastes amazing.
Desserts to serve with Pulled Pork
Here are some of our favorite desserts to serve with pulled pork. We like to serve a sweet dessert to balance the savory flavors of pulled pork.
Pig Pickin Cake - The name alone seems perfect for Pulled Pork but it also tastes amazing.
Lemon Jello Cake - The perfect easy cake with a fresh lemon glaze.
Magnolia Bakery Banana Pudding - So good! This banana pudding can be prepared ahead of time for epic flavor.
Butterfinger Poke Cake - chocolate cake and butterfingers...yes please
Ooey Gooey Butter Cake - decadent, rich, and buttery thus the name. Don't worry it is easy to make and tastes amazing.
Drinks to serve with Pulled Pork
Chick fil A Lemonade - It only takes 3 ingredients to make Copycat Chick fil A Lemonade at home!
Strawberry Freckled Lemonade - The combination of strawberries and lemonade tastes amazing and is so refreshing.
Frosted Lemonade - Are you serving pulled pork on a hot summer day? Enjoy a blended frosted lemonade to cool off!
Kool-Aid Slushies - Kids and adults will love this frozen drink! We like to make it bright blue.
Recipe Tips
Printable recipe card instructions are available on individual blog post.
Nutrition information, including calories, protein, calcium, carbohydrates, fiber, vitamin c, potassium, cholesterol, sodium, trans fat, monounsaturated fat, polyunsaturated fat, and more, will vary depending on the products used.
Do you love recipes? Check out our copycat recipes, dessert recipes, and our CrockPot Recipes.
Follow Tammilee Tips on MSN, Facebook, Instagram, and Pinterest, for all of our recipe posts.