How to make Chocolate Covered Marshmallows in the slow cooker! Using the crockpot makes it really easy to melt the chocolate evenly and have different flavors of chocolate covered marshmallows!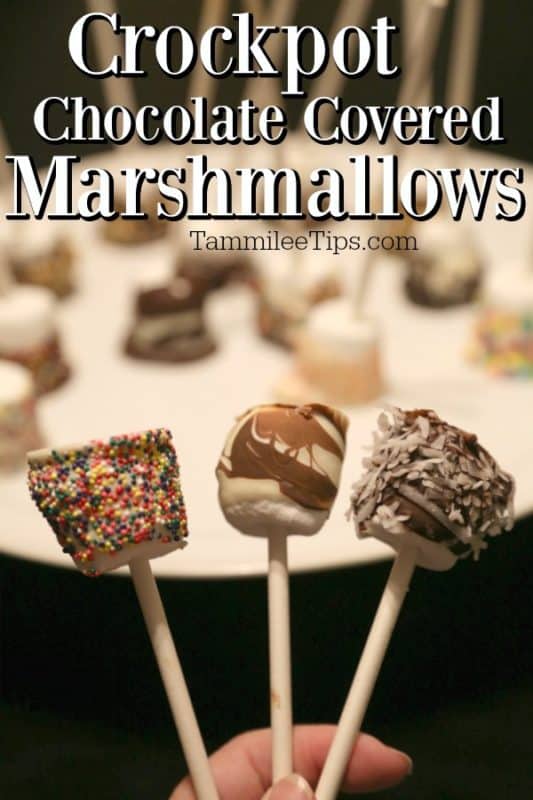 Crock Pot Chocolate Covered Marshmallow Recipe
Can you believe that we are only a week away from Christmas! I am so excited for the holiday this year! I do have to admit that I have been trying all sorts of new recipes for the holidays after attending the holiday event with Albertsons and Safeway a few months ago.
They put me in the mood even before Thanksgiving and I have been driving John nuts with all of my holiday ideas.  During the #SeasonsEatings event, we had the chance to make chocolate bark which sparked this idea for Slow Cooker Crock Pot Chocolate Covered Marshmallows.
I loved how easy the O Organics® 51% Cocoa Semisweet Chocolate Chips melted during the event. They were so easy to work with that I knew I had to make something with them. One thing I love about our local Albertsons and Safeway is the large amount of O Organics® products. O Organics products are available in my area exclusively at Albertsons and Safeway. t I can easily find organic products that I want all over the store.
These Slow Cooker Crock Pot Chocolate Covered Marshmallows are a great holiday treat the entire family can participate in making. The O Organics chocolate melts so nicely in the crockpot! I picked up a fun variety of toppings at our local Albertsons store.
Plus have you seen the seriously cute debi lilly designTM holiday products this year? We met with Debi Lilly at the Seasons Eatings event and she was soooo sweet. She talked about integrating the hygge movement into her products and I have to admit I love everything! Check out my new holiday friend.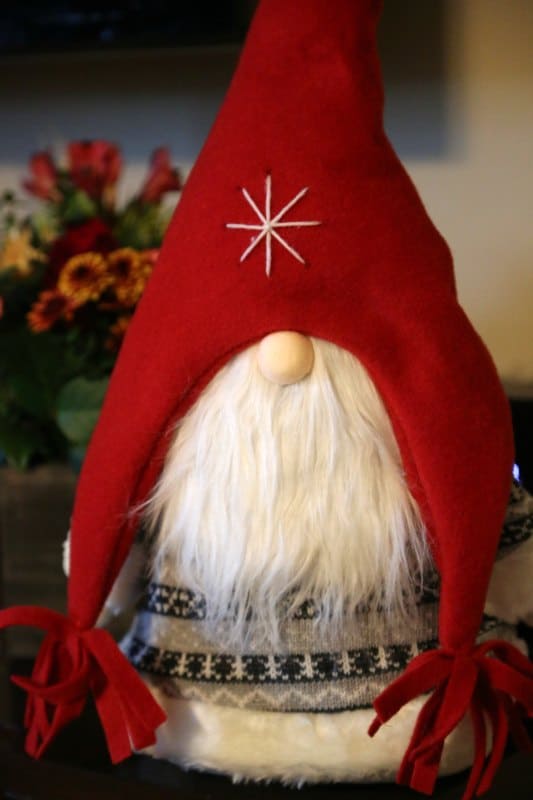 I picked him up at Albertsons while shopping for everything I needed to make the Slow Cooker Crock Pot Chocolate Covered Marshmallows. I have to confess I may be heading back to Albertsons this week to pick up a few more friends so my gnome isn't lonely this holiday season. Plus I am going to pick up some easy pre-arranged grab and go flowers to get ready for the holidays!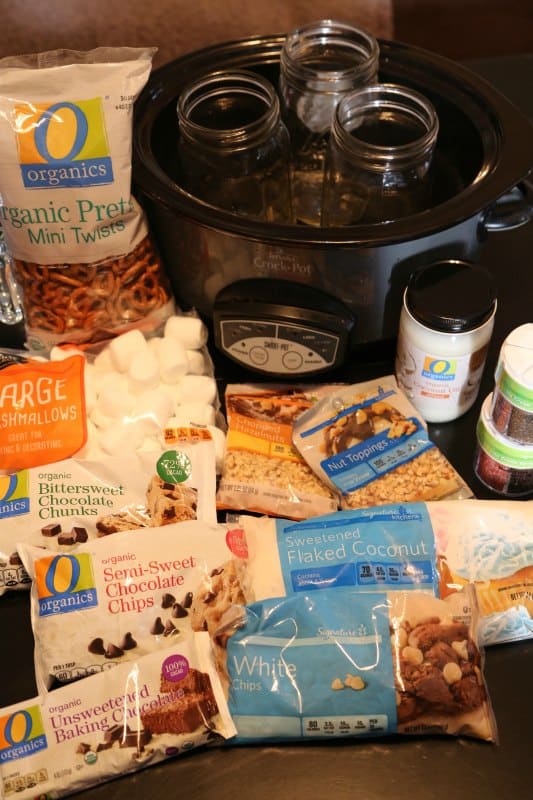 Chocolate Covered Marshmallows Ingredients  
O Organics 51% Cocoa Semisweet Chocolate Chips
O Organics 72% Cocoa Dark Chocolate Chunks
O Organics Coconut Oil
Signature Select Large Marshmallows
Signature Kitchens™

 White Chips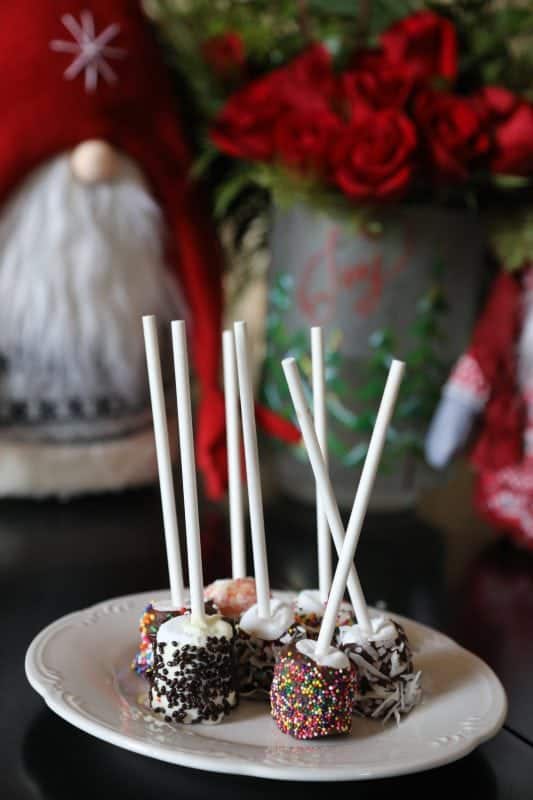 Chocolate Covered Marshmallows Toppings
O Organics Shredded Coconut
O Organics Pretzel Mini Twists, broken into small pieces
Signature Kitchen Nut Toppings
Signature Kitchen Chopped Hazelnuts
Signature Kitchens Ice Cream Sprinkles
You could top the marshmallows with almost anything that is small enough to stick to the chocolate.
I used Lollipop Sticks for the marshmallows. It made it really easy to dip them and also serve them on a holiday platter.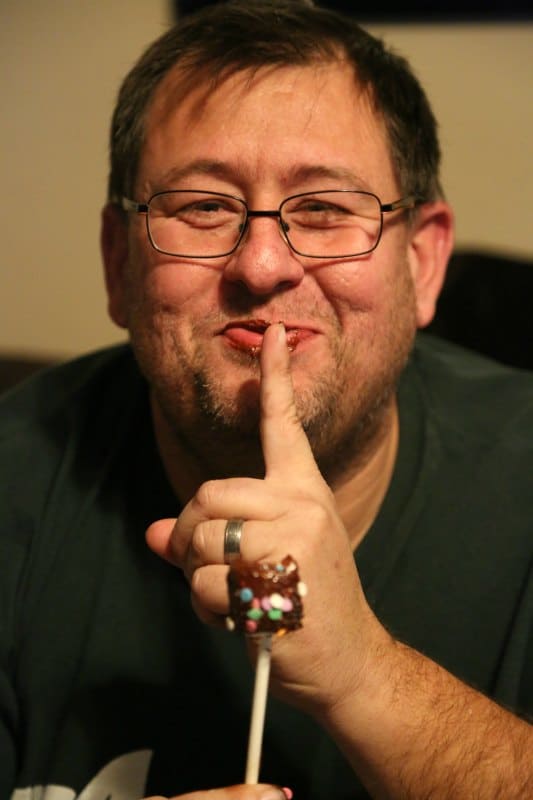 If you plan on passing these out as gifts or using them for a holiday party make sure and pick up extra marshmallows. My amazing husband was all in on helping me make them ....and also in on testing them out
He had so much fun dipping and decorating the marshmallows. We ended up with a bit of chocolate all over the place but it was so worth it!
Make sure and keep paper towels and parchment paper at the ready to hold your marshmallows and wipe up chocolate fun.
BONUS RECIPE!
When you are done with your marshmallows you may still have chocolate in the glass jars. Since you can't let great chocolate go to waste you can turn it into chocolate bark! YUM!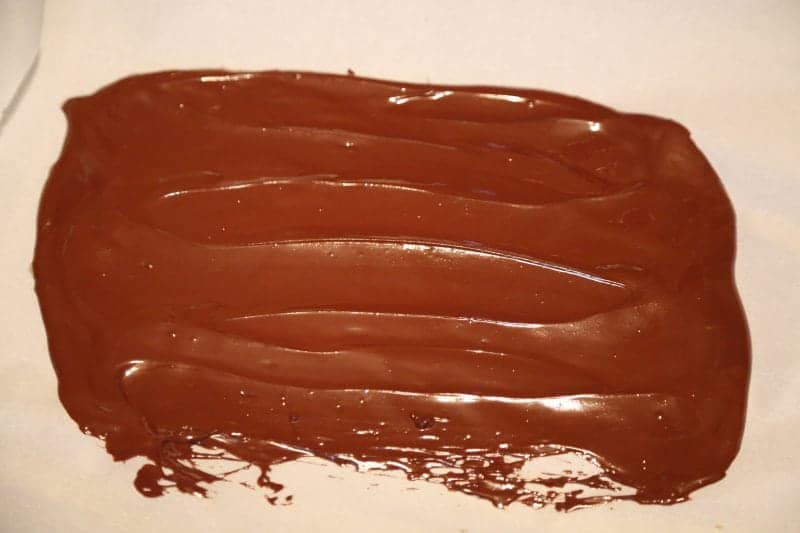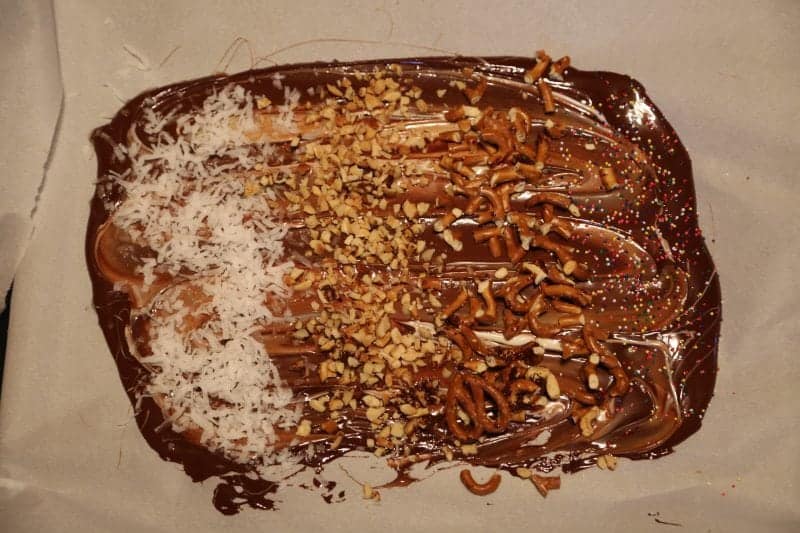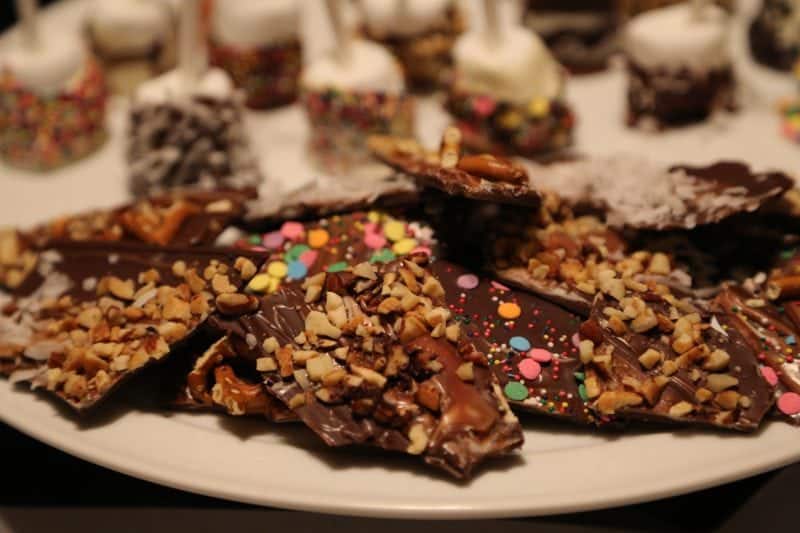 This is the perfect way to use extra toppings and chocolate! Plus you can't go wrong with chocolate bark! Hello YUM!
Great Holiday Dessert Recipes
Chocolate Peppermint Dump Cake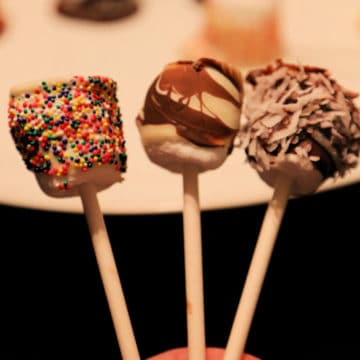 Crockpot Chocolate Covered Marshmallows
How to make Chocolate Covered Marshmallows with the crock pot.
Print
Rate
Ingredients
Toppings
Pretzel Mini Twists

broken into small pieces

Nut Toppings

Chopped Hazelnuts

Ice Cream Sprinkles
Instructions
Separate chocolate chips and chunks by type into glass mason jars that will fit into you slow cooker

Pour water into slow cooker outside of the mason jars until the water reaches half way up the glass jars

Turn slow cooker to high and leave the lid off of the slow cooker

Stir chocolate with a long stir stick or spoon every 20 minutes until melted

If the chocolate is not melting evenly add in a small bit of Coconut Oil in order to smooth out the chocolate

While chocolate is melting put candy sticks into the marshmallows and get them ready for dipping

Once the chocolate is melted dip each individual marshmallow into the chocolate of your choice and then top with sprinkles.
Recipe originally shared on December 18, 2017. Updated October 2020.