Can you believe it is already Labor Day weekend! oh my goodness I am in awe of how fast this summer flew by.
These super easy Beer Margaritas are making the end of a summer a little easier to handle 🙂
Seriously these are oh so easy to make and taste fantastic! You may have everything you need already in the kitchen……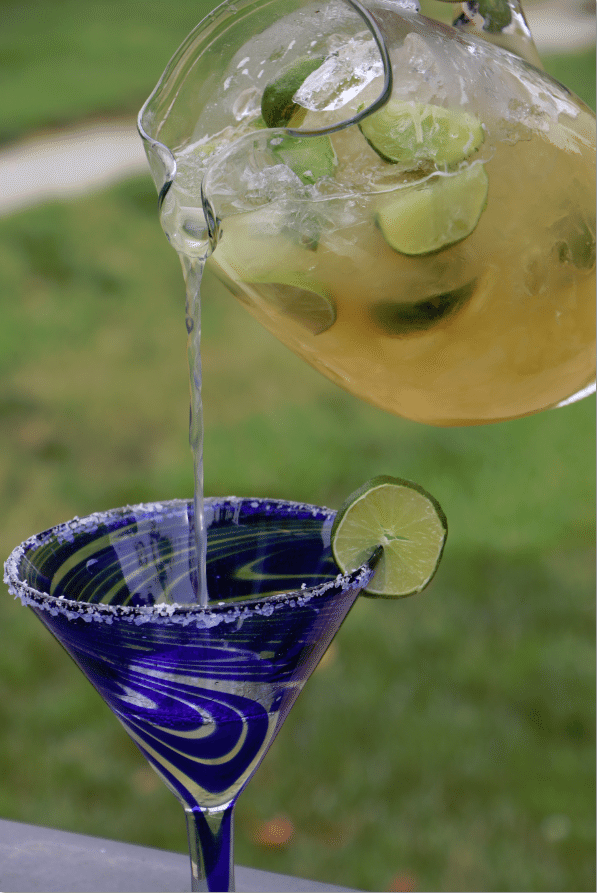 These Beer Margaritas have become our go-to easy refreshment on warm summer days. They are perfect to pair with barbecue or just relaxing outside.
As we close out summer and get ready for Fall these are the perfect cocktail to toast to an amazing summer!
It is hard to believe that soon we will be thinking about Thanksgiving menus. Ok don't shoot too many daggers at me for bringing it up. Don't worry I am going to try my hardest to bring you every last bit of summer as I can!
Beer Margaritas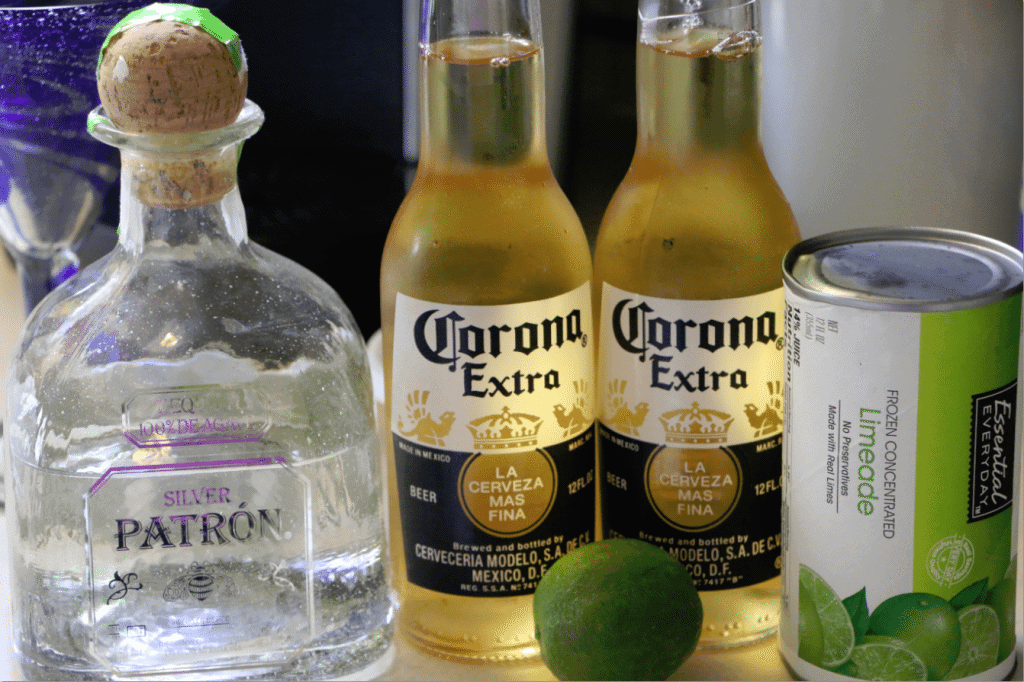 Ingredients
1 lime, cut into 8 wedges
2 (12-ounce) bottles Corona
1/2 cup frozen concentrate limeade, thawed
1/2 cup chilled tequila
Ice cubes
Directions
1. Cut lime into 8 wedges, rub lime along margarita glasses and dip in salt to rim glass
2. Combine Corona, Frozen Limeade and tequila in pitcher and stir
3. Add ice to pitcher and serve