Epic Easy Margarita Recipes that everyone will love! From classic margaritas to fruity frozen margaritas we have a recipe you will love.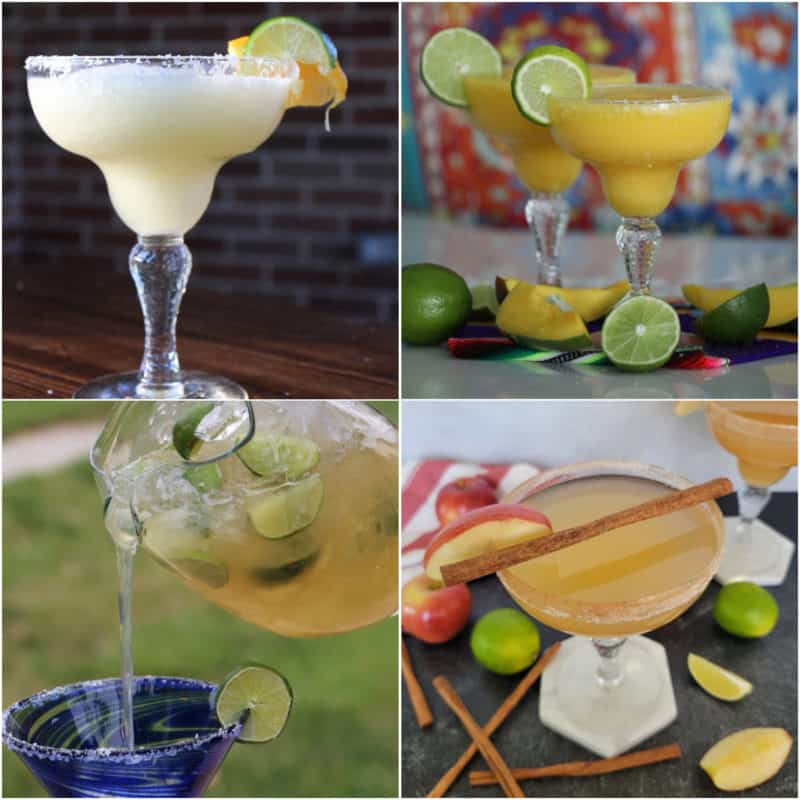 Margaritas are synonymous with warmer weather, which we hope has arrived on your doorstep. Whether you make yours using a margarita mix or handcraft your beverages with fresh ingredients, there are many creative ways to make them for your Cinco De Mayo festivities. Here we answer your burning questions about the margarita and share our best recipes for this world-famous tequila-based cocktail.
When Was the Margarita Invented?
As with many revered cocktail classics, there are a couple of prevailing theories about where, how, and who lays claim to inventing the margarita. In chronological order, these are the most prevailing ones:
An Irish bar owner who went simply by Mr. Madden invented the margarita in 1936 at his Tijuana bar as an accidental riff off the prohibition-era cocktail the Daisy, which was similarly made with citrus juice, a sweet syrup or liqueur, and a base liquor. He had grabbed a bottle of tequila instead of brandy but turned the resulting cocktail into a mainstay, even dubbing it the Tequila Daisy after the customer he served it to praised him for the drink.
Carlos "Danny" Herrera invented the margarita in 1938 at his Tijuana restaurant, Rancho La Gloria, for a dancer who only drank tequila. He developed the lime juice-infused, salt-rimmed beverage to mirror a shot of tequila.
Pancho Morales, a Juárez, Mexico bartender of 21 years turned milk truck driver upon immigration to the United States, invented the margarita in 1942 at an El Paso bar called Tommy's Place.
Margarita Sames, an affluent Dallas socialite, crafted the namesake cocktail in 1948 while entertaining guests at her vacation home in Acapulco. A guest of hers who owned a hotel chain would later popularize the drink by making it a featured drink within the bars at his hotels.
Will Margarita Mix Go Bad?
It's no secret that a good margarita mix can fast-track you to boozy beverage heaven, especially for the large crowds you might be serving this Cinco de Mayo weekend. While a traditional margarita is made of lime juice, triple sec or Cointreau, tequila as a base liquor, and sometimes salt, the pour-and-serve convenience of margarita mix can't be beaten.
However, due to the presence of citrus, margarita mix is prone to mold and bacteria and must be stored properly to ensure maximum shelf life. Therefore, we recommend keeping it in a cool, dry, dark place, like your pantry cabinet, once your Cinco de Mayo festivities are a wrap. Then, once you've opened the bottle, store it in your refrigerator for safekeeping.
Margarita mix that hasn't yet been opened has a shelf life of 12 to 18 months or a month or two past its expiry date. Refrigerated margarita mix typically lasts for six to eight weeks after opening.
Look out for telltale signs of margarita mix spoilage before deciding whether to serve, such as an off scent or color. A weaker aroma, often associated with degraded quality, can signal that your margarita mix is past its prime and belongs in the trash bin.
How to Use Margarita Mix
The various ways to use margarita mix are only limited to your imagination. Here are some ideas and pointers to get you started.
Fruity Margaritas
Fruity margaritas are refreshing, sweet, and deceivingly healthier due to the use of fruit. Combine the margarita mix, tequila, and a proportionate amount of your fruit of choice, then blend until liquefied.
Our fruit-based margaritas include the specific amounts of each fruit you should use, so use these as a guide.
Frozen Margaritas
Crave frozen margaritas? Add your margarita ingredients and a handful of ice to a blender, then blend until slushy.
It's just as easy to make fruity frozen margaritas; add a handful of your desired fruit and follow the instructions above.
Other Cocktails
The limey sweetness and slight acidity of a margarita mix lend well to other cocktails where tequila isn't the base spirit but that benefit from a splash of citrus. Gin-based gimlets, martinis, bourbon, and tequila-based mint juleps, for instance, are excellent choices.
Margarita Mix Tips
Fresh and frozen fruit work equally well for non-frozen blender margaritas and margarita slushies.
Use the 3-2-1 ratio rule to mix the perfect margarita. This consists of three parts tequila, two parts triple sec or Cointreau, and one part lime juice. These OXO angled jiggers will help you control your pours and are essential for layered cocktails.
We highly recommend a quality blender, such as the ultra-powerful Ninja Blender, as it ensures you'll only need to blend once to achieve the desired result.
Agave syrup is a great easy sweetener to sweeten your favorite margarita recipe.
Tajín works instead of salt if you would like a spicy margarita.
Best Margarita Recipes
These margarita recipes are perfect to pair with your favorite chips and Chili's salsa, guacamole, or cheese enchiladas.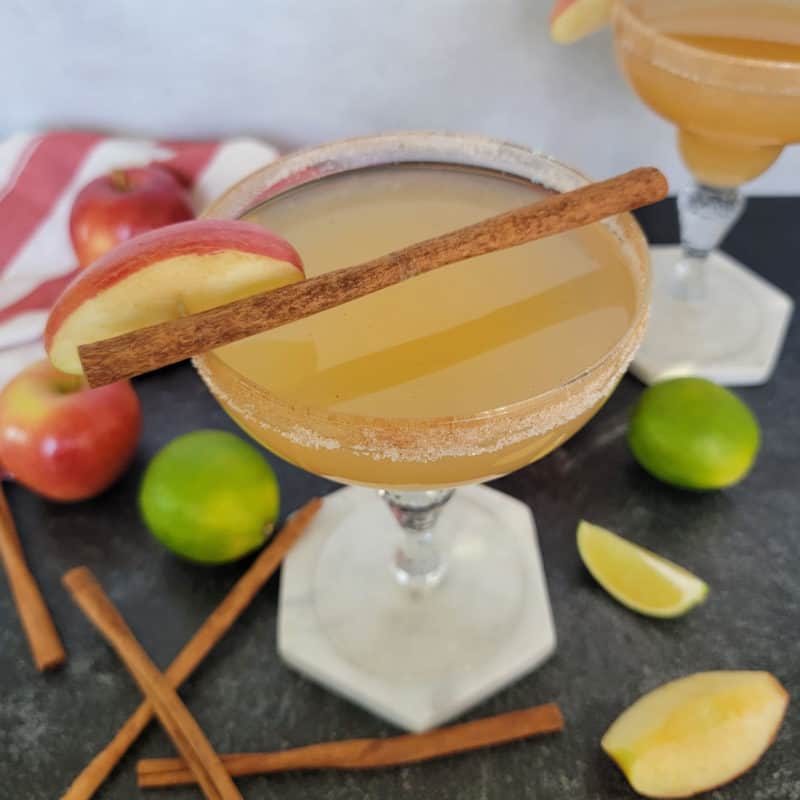 Ingredients: Tequila Blanco or Reposado, Apple Cider, Triple Sec, Cointreau, or Grand Marnier, Lime Juice; Cinnamon sugar for the rim and cinnamon sticks for garnish
This sweater weather spin on the classic margarita is flavored with apple cider and features a cinnamon sugar rim. We use apple cider instead of apple juice for the spices typically infused into apple cider. Serve this fall cocktail in a margarita glass, a rocks glass, or a mason jar for a more rustic look.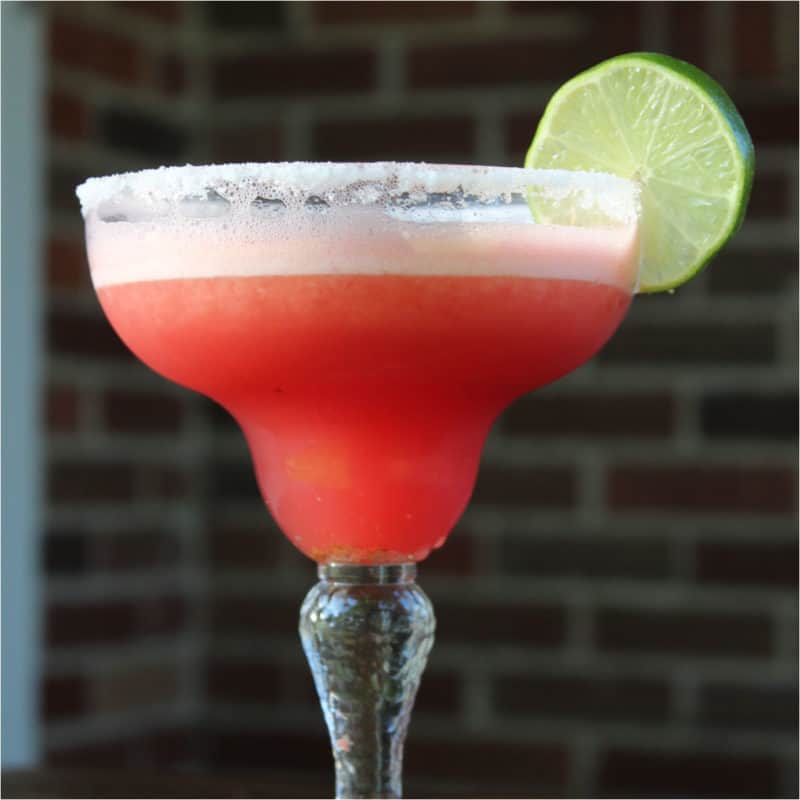 Ingredients: Watermelon Chunks, Silver Tequila, Triple Sec Orange Liqueur, Ice
In this summertime margarita recipe, ruby-red watermelon chunks add refreshment, flavor, and color. This frozen watermelon margarita is a nod to the Chili's watermelon margarita. For the complete experience, serve it in a margarita glass rimmed with lime and sugar (replace the sugar with chili spice if you like yours with a kick), and place a lime wedge on the rim.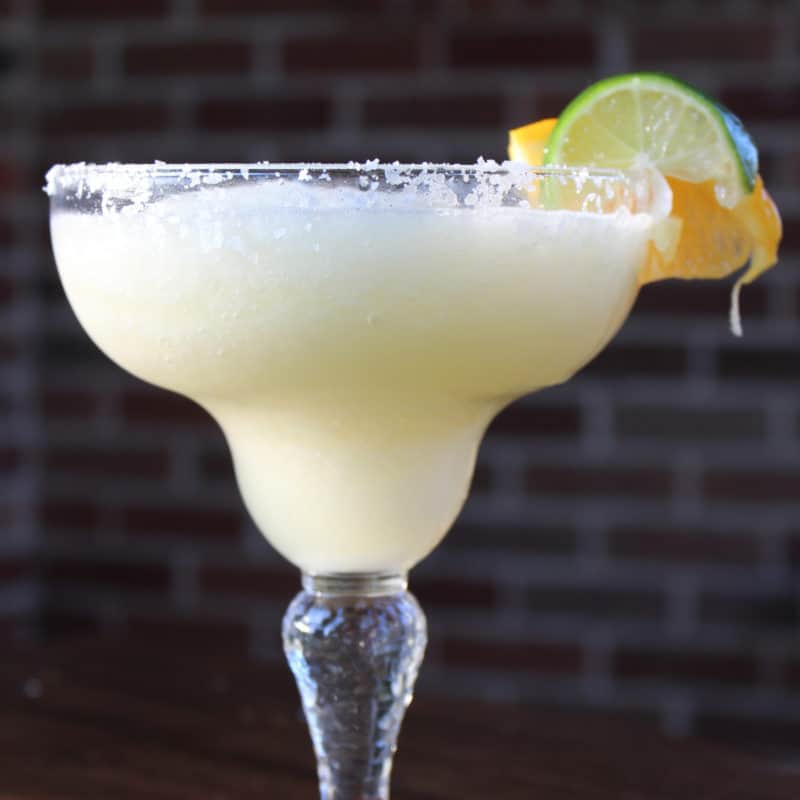 Ingredients: Chardonnay, Frozen Limeade Concentrate, Orange Juice, Ice; Lime Wedges and Orange Slices for Garnish
This wine-infused margarita recipe hails from the pages of the 200 Easy Mexican Recipes Cookbook. Chardonnay is a naturally dry but fruity wine that pairs well with the limeade and splash of citrus from the orange juice.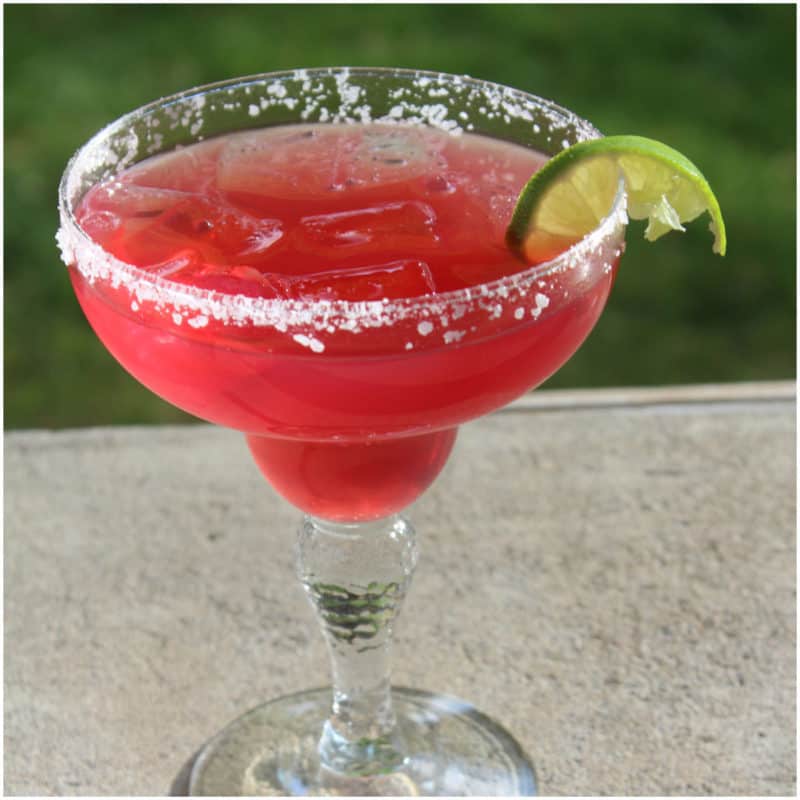 Ingredients: Silver Tequila, Triple Sec, Sweet and Sour Mix, Cranberry Juice with a salted rim
This copycat cocktail from Chevy's Fresh Mex, a Mexican-style restaurant chain with a killer south-of-the-border-inspired cocktail selection, features the winning combination of cranberry and orange from the cranberry juice and triple sec. Make it a meal with our spicy barbecue shrimp, grilled avocados, and this fluffy marshmallow fruit salad.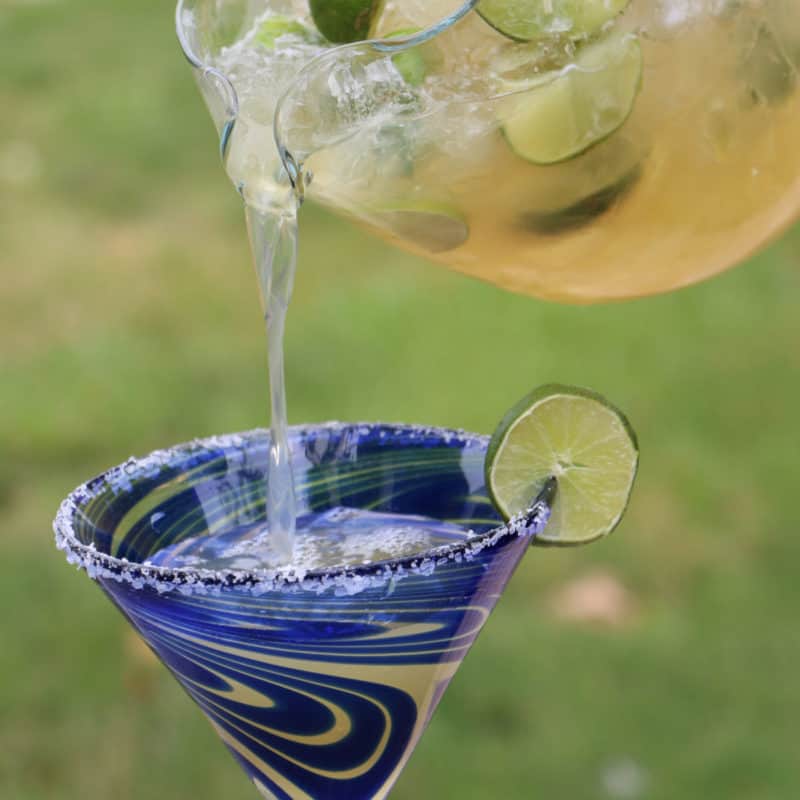 Ingredients: Lime, Corona, Chilled Tequila, Ice
Have you ever been to a party and could not decide whether you'd like to imbibe a beer or a cocktail? With this Corona-based beer margarita made in a pitcher, you won't have to choose and can choose the best of both worlds.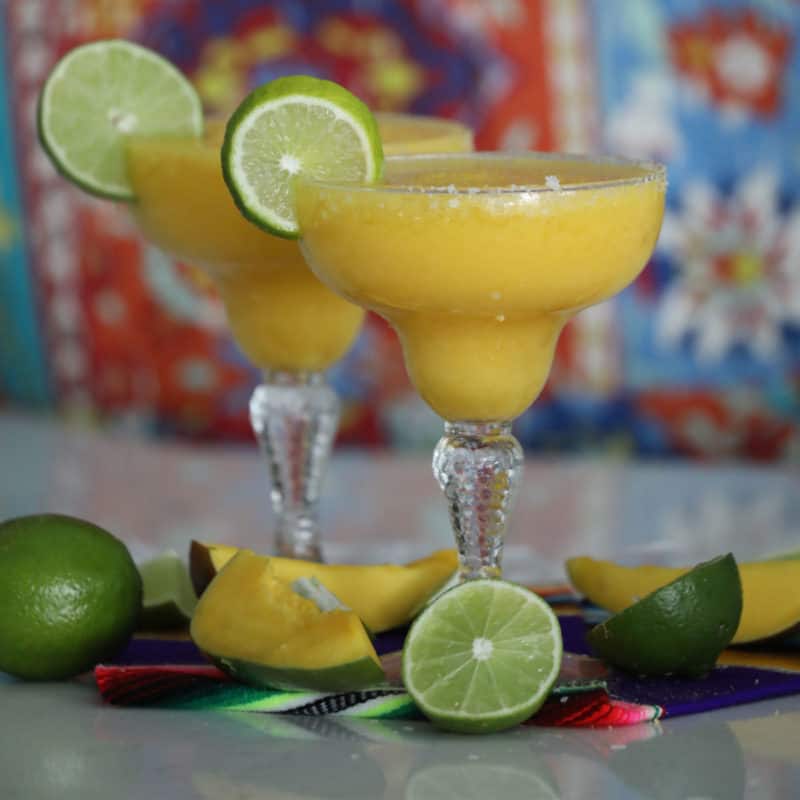 Ingredients: Tequila, Triple Sec, Frozen Mango Chunks, Ice
This toss-and-blend mango cocktail is a ray of sunshine for me whenever I want to transport myself to the tropical beachcomber paradise of Puerto Vallarta. While La Cerveceria Union, the restaurant that inspired this recipe, rims their margaritas with spicy dried red pepper flakes, we rim ours with salt to offer a milder option.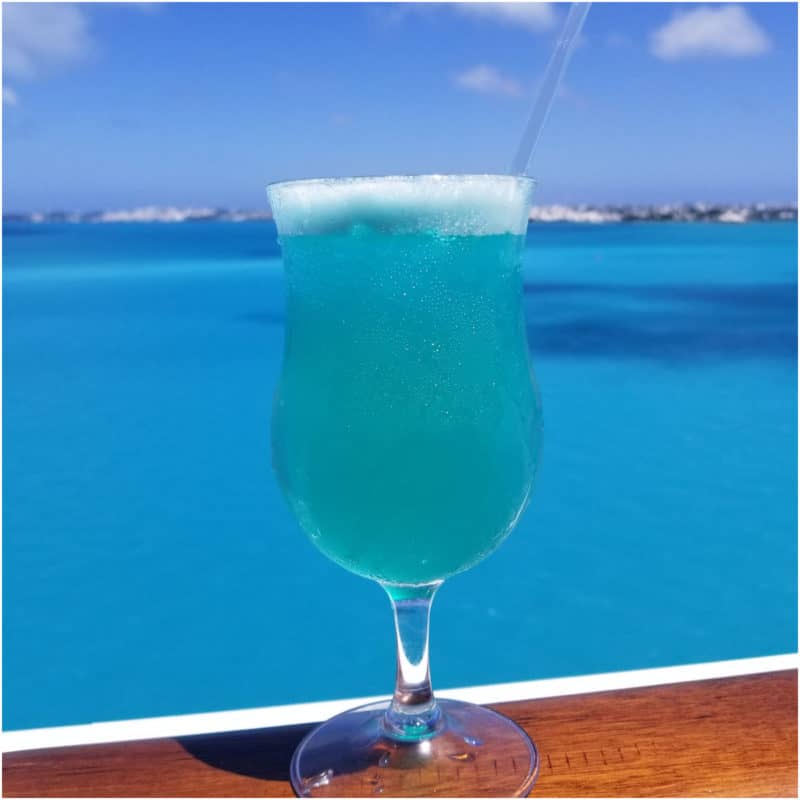 Ingredients: Tequila, Blue Curaçao, Frozen Lemonade Mix, Simple Syrup; Lime for Garnish
One of the downsides to spending lots of time in the sun is getting sunburned, which can put a damper on vacation time. While this aquamarine margarita can't save you from the sun's rays, the color and orangey sweetness from the blue curaçao will leave you feeling boozy instead of blue. Serve this ocean-blue stunner in a margarita glass or a hurricane glass.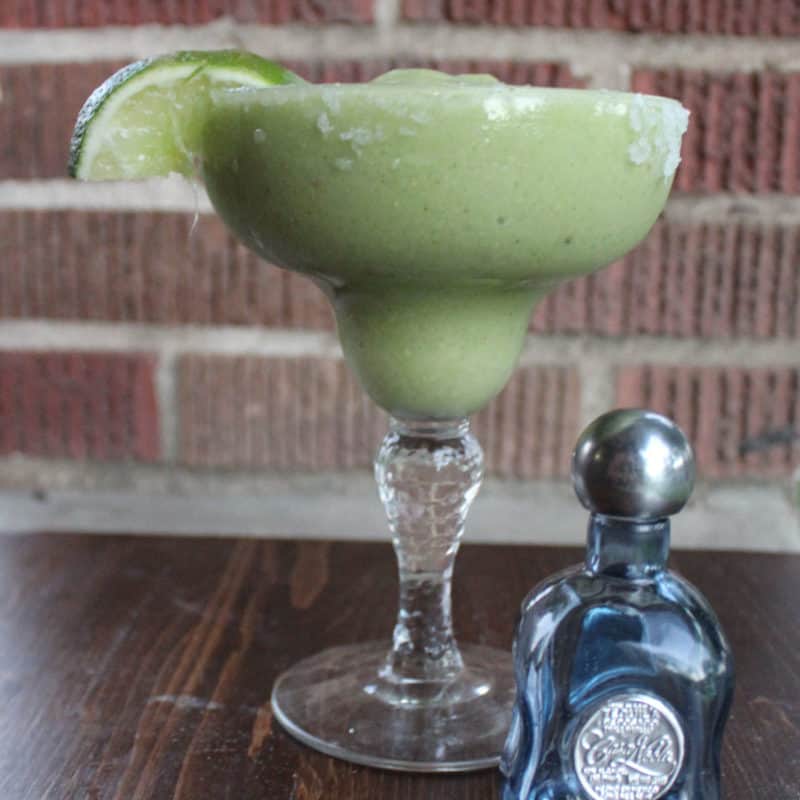 Ingredients: Avocado, Ice, Lime Juice, Agave Nectar, Tequila, Triple Sec, Cilantro; Lime Wedges for Garnish
While you may think of avocados as a breakfast-time or salad staple, the avocado in this margarita recipe makes it extra creamy. We recommend ripe avocados, as they blend easier than firm underripe avocados.
Ingredients: Fresh or Frozen Strawberries, Crushed Ice, Tequila, Fresh Lime Juice, White Sugar
These epic make ahead strawberry margaritas can be stored in the freezer so you have an epic margarita recipe whenever you want one.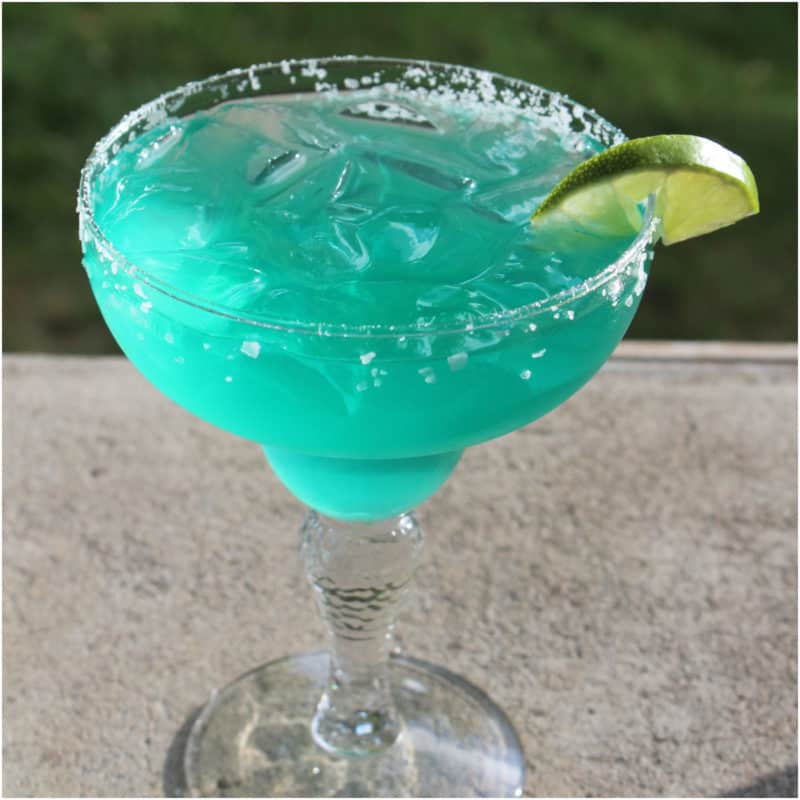 Ingredients: Silver Tequila, Triple Sec, Blue Curaçao, Sweet and Sour Mix
This blue agave margarita is similar to our Blue Margarita included above; only we swap the frozen lemonade mix for a zingy sweet and sour mix to tease out a different flavor. The agave comes from the use of silver tequila.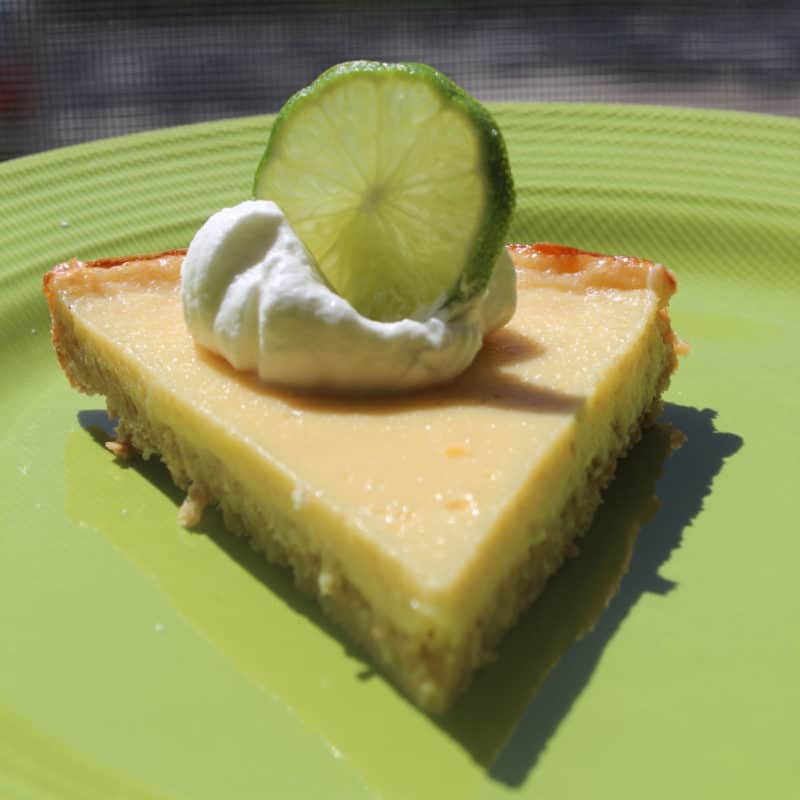 Our last stop on the train is this margarita pie. While it may seem like the odd one out in this mainly cocktail roundup, it makes it on the list due to the use of ⅓ cup of margarita mix that gives it the unmistakable taste of a booze-free, pastry-forward margarita.
Great Cocktail Tools
Margarita Glasses - We like the look of classic margarita glasses but you can use any glass for this great cocktail.
2 ounce shot glasses - We love these 2 oz shot glasses especially for layered shots.
Bar Spoon - Bar spoons help to create layers in the cocktail shot. They fit perfectly into the cocktail shot glass.
Cocktail Shaker – This cocktail shaker comes with a fantastic set of tools perfect to shake and strain the best margarita recipes you can make.
Stemless Martini Glasses - These stemless martini glasses are fantastic.
Martini Glass - We like the look of the classic martini glass
Jell-O Shot Cups - We suggest using two-ounce Jell-O shot cups.
OXO angled jiggers - these are our go-to measuring tools for cocktails. They work perfectly for pouring in layers for cocktails.
Copper Mule Mugs  - Copper Mule Mugs are the classic way to serve Moscow Mules. The copper mugs keep them nice and cold and look amazing. Check out all of our Mule Cocktail Recipes.
Epic Cocktail Recipe Collections
Ginger Beer Cocktails - All of our best cocktail recipes made with ginger beer.
Crème de Cacao Cocktails - All of our best cocktails made with light and dark Crème de Cacao.
Grand Marnier Cocktails -  Here we have answered your most important questions about this premium French liqueur and shared our favorite Grand Marnier Cocktails.
Baileys Irish Cream Cocktails - Epic Guide to Baileys Irish Cream Liqueur! How to mix it, what it tastes like, how to store it and so much more.
RumChata Cocktails - RumChata is a rum-based cream liqueur with a strong cinnamon flavor. We are excited to share our epic guide and the best RumChata Drinks you have to try!
Blue Curacao Cocktails - Epic Guide to Blue Curacao Drinks, including bright blue martinis, cocktails, and shots!