Some days you just have to enjoy a little sweet treat! Today we are sharing great places to enjoy sweet treats in Reno. It was rough on us but we hopped all over the city taste testing sweet treats so we could bring you the best ones we found.
I know you are thinking that it must have been the hardest day of work yet for us but we made it happen so that we could share these with you! LOL! OK, honestly this wasn't a tough job at all though by the end I was getting really picky because the treats we so good I didn't want to overload you with hundreds of them.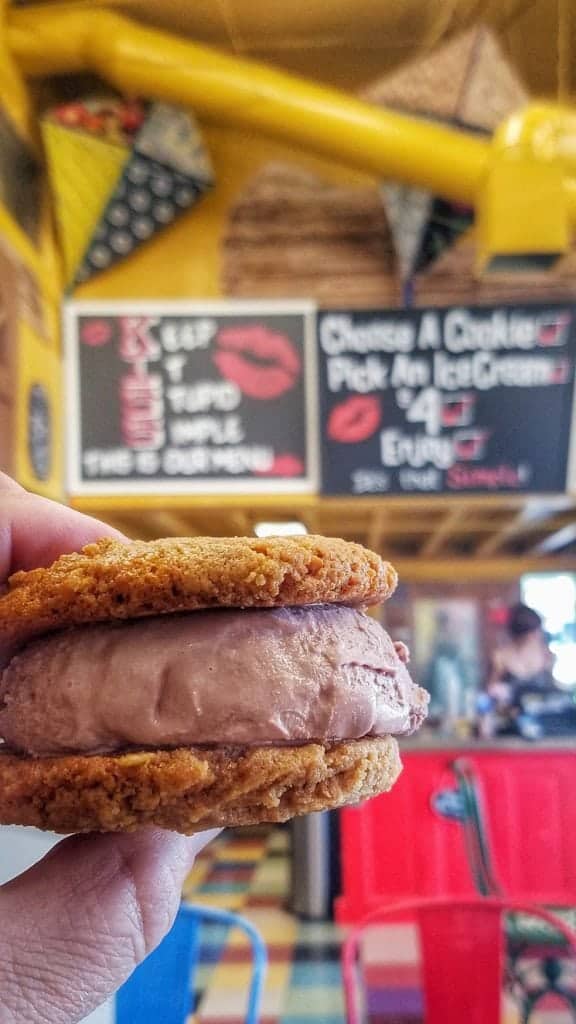 Sweet treats to try in Reno!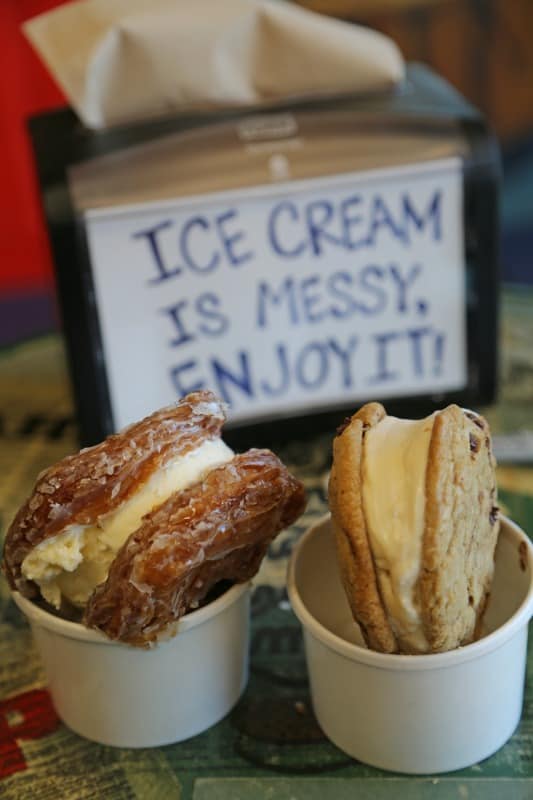 Ice Cream Sandwiches at Simple in MidTown
OK! I need you to go to Simple as soon as you can and bring friends because these are so good you have to share them with the ones you love. Imagine warm cookies and Not a Cronut's with your favorite ice cream squished in the middle. I had warm chocolate chip cookies with salted caramel ice cream, and it was a moment of bliss.
Make sure and wear clothes that ice cream can drip on. I made a mess of myself and just didn't care. By the time I was done, I had dripped ice cream down my leg and on my toes and giggled the whole time.
It was so good we went back two days in a row just to make sure it was as good as we thought it was. Both times...DELICIOUS!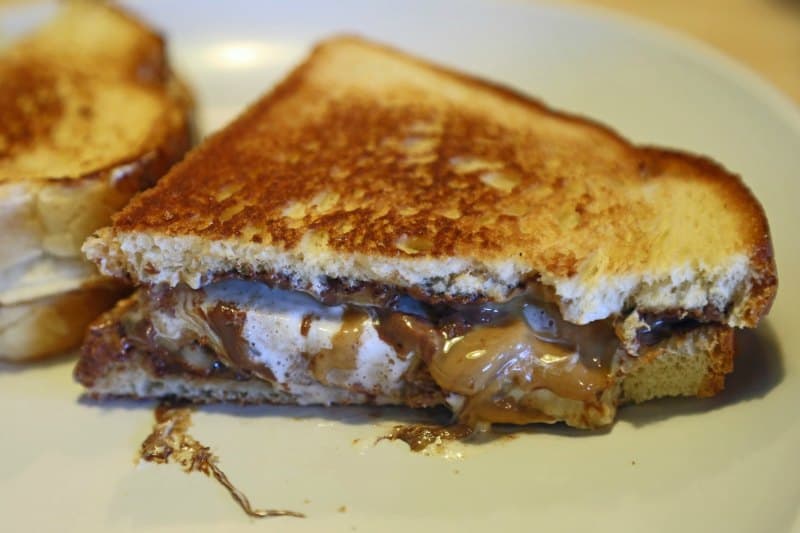 Simply Sinful Sandwich at Two Chicks
This one is a bit different from the sweet treats you might expect. Nutella, peanut butter, marshmallow, and banana on white bread!
We heard there was a secret menu item, and you can get all the toppings on sweet potato fries! We sadly ran out of time and didn't get to try them, but they are top of our list for our next visit to Reno!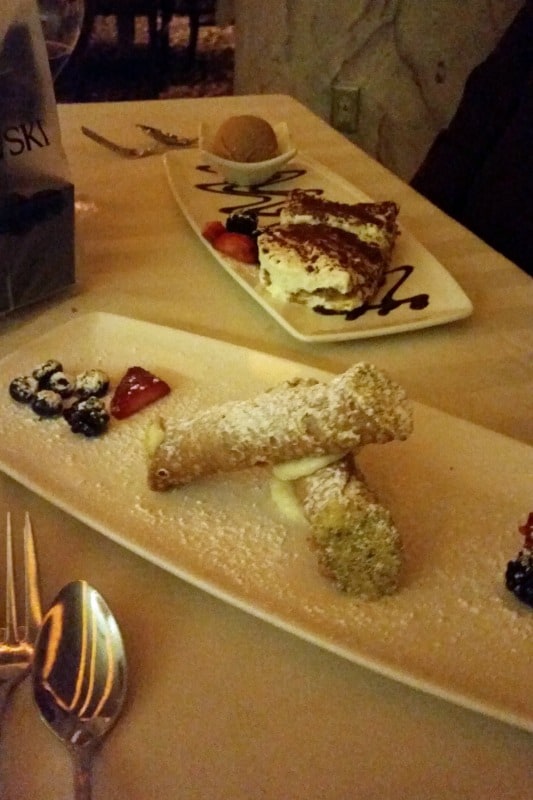 Cannoli's at La Strada at the Eldorado
We had these for the first time over two years ago, and John still talks about them. The owners of the Eldorado are Italian and know how to make a killer cannoli. Also, make sure and visit the sweet treats at the coffee shop!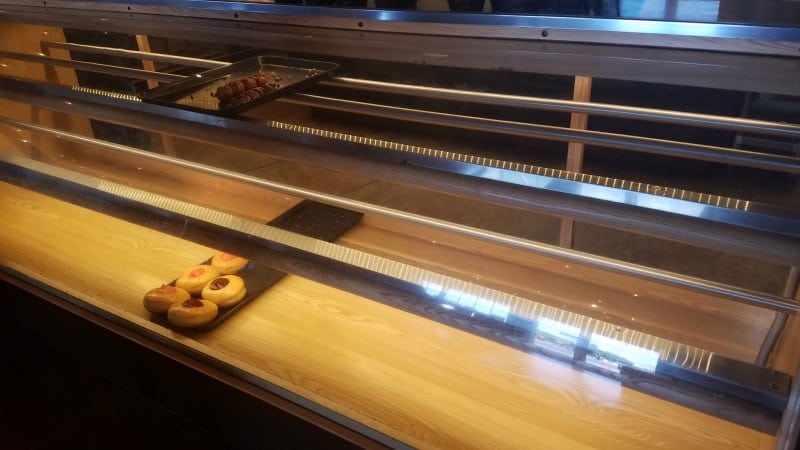 Rounds Bakery
This bakery provides the Not a Cronut for the Simple Ice Cream sandwiches that we love. We kept hearing how amazing their baked goods were. We stopped in at 11 am, and the baked goods were so good that the shelves were empty. I am hoping this is a sign that they are beyond delicious, and a must-visit early in the morning. If the Not a Cronut is an indicator you will not be disappointed.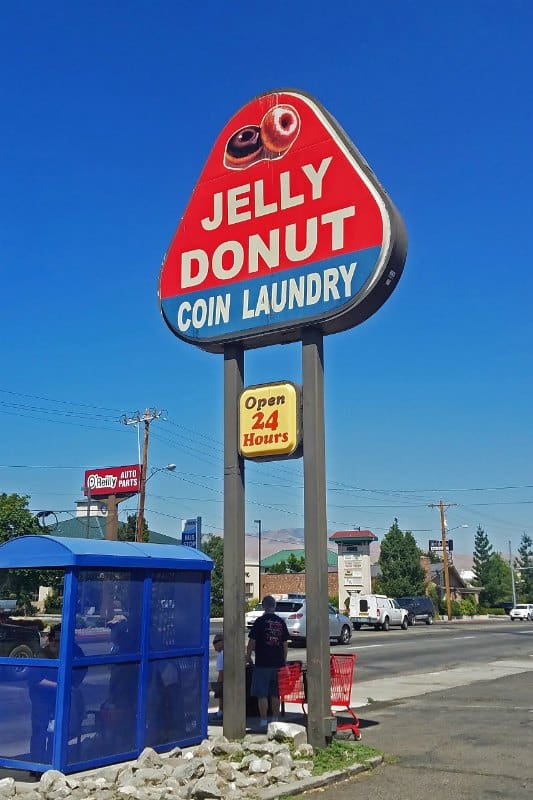 Jelly Donut
Ok, This is one of those places you can't judge a book by the cover. They are located next to a coin laundry and it looks a bit rough I am not going to lie. When you walk in the doors you are greeted with the sweet smell of doughnuts. They have your normal doughnuts that we all expect and some fun twists. Try the apple or cherry burrito! Oh my!
Jelly Donut is located at 1750 S Virginia St.
Have we missed any amazing sweet treats in Reno? Let us know so we can make sure and check them out during our next trip.
Additional Reno Travel Articles
Check out all of our Reno Travel Guides