I have talked quite a bit about the food scene in Reno. When I mention to people how amazed we are with the Reno food and craft beer scene they always look at me a bit funny. They are surprised that Reno has become a foodie city! I must admit during our first visit I was shocked also.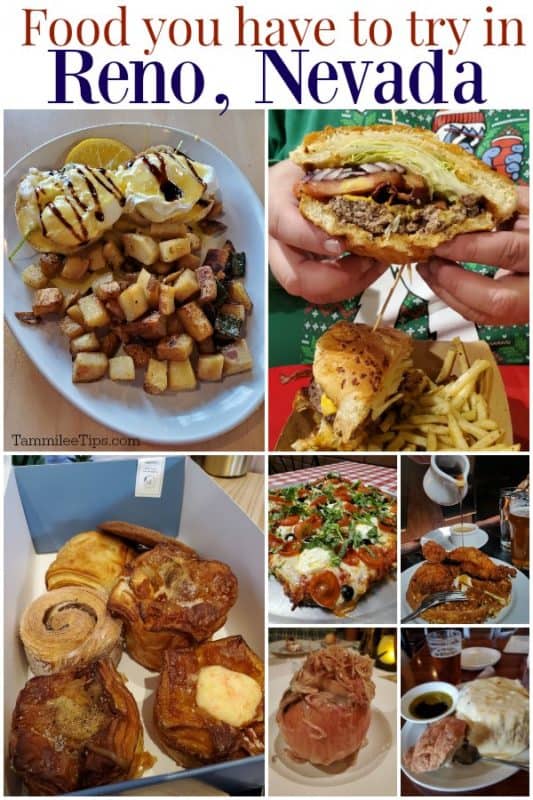 Food you have to try in Reno
Today we are sharing food you have to try in Reno! These are menu items that will make your taste buds rejoice in happiness! Plus some of them are just a bit unusual so they make an amazing story to tell your friends about.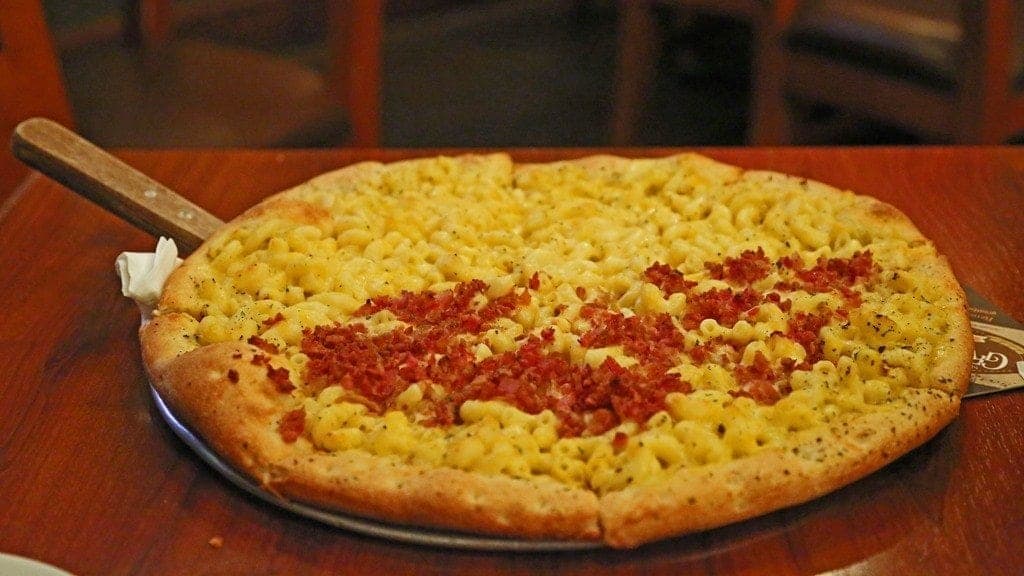 Mac Attack Pizza at Great Basin Brewing Company
A delicious pizza topped with macaroni and cheese and bacon! Macaroni, creamy four-cheese sauce and hardwood smoked bacon on their original Nevada Gold pizza crust! HELLO YUM!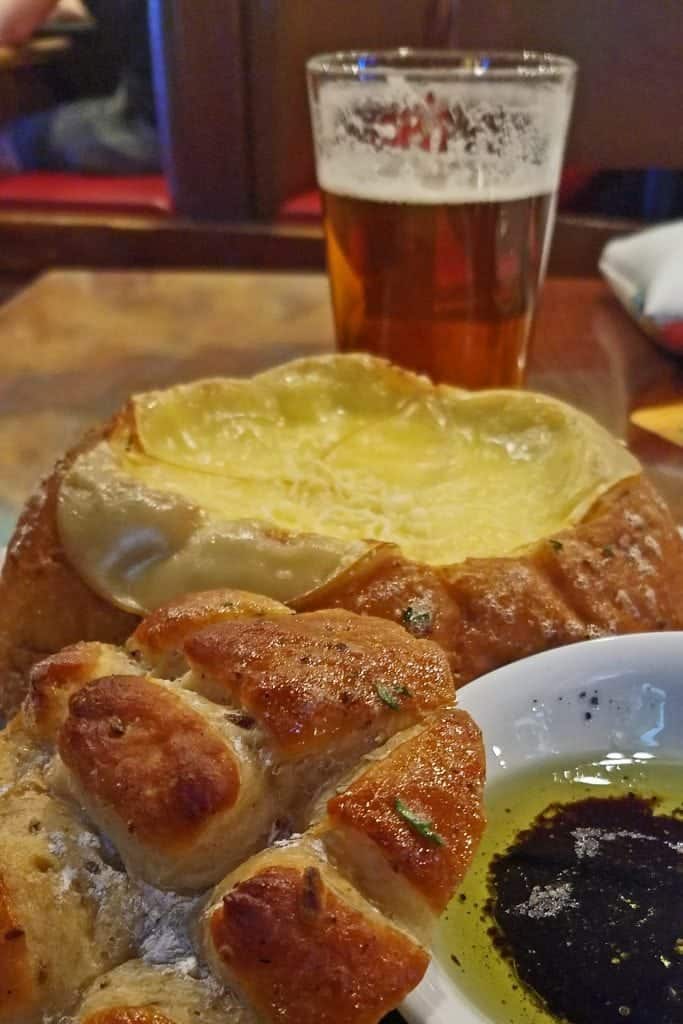 Cheese bread at Great Basin Brewing Company
I know we just talked about their pizza but the cheese bread is so much more than you expect it to be! It is not your normal baguette with cheese on top it is a house-made Icky bread bowl with creamy cheddar beer cheese sauce baked with a crust of smoked Gouda and parmesan. Served with balsamic, olive oil, and cracked pepper.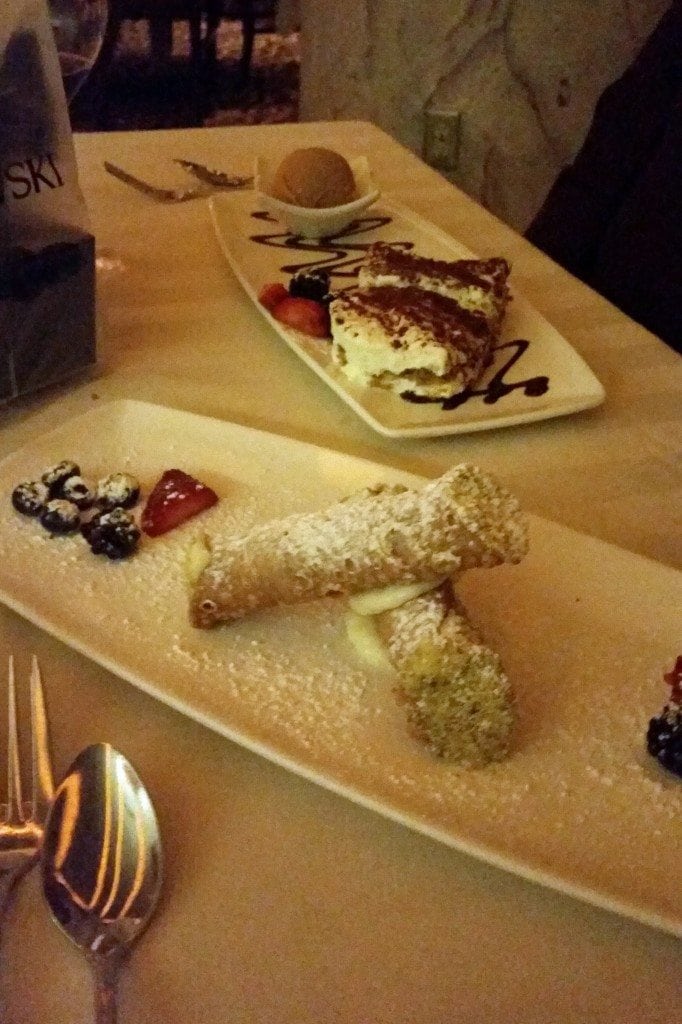 Cannoli's at La Strada at the Eldorado 
The owners of the Eldorado are Italian and they know how to make an amazing Cannoli! John still talks about the Cannoli's two years after he tried them for the first time.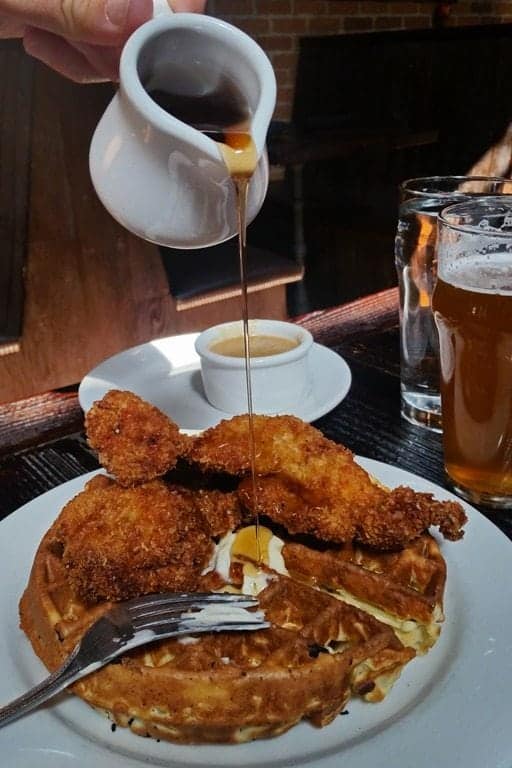 Chicken and Waffles at Brassiere St. James
Not only can you have a great beer but you have to try the chicken and waffles at Brassiere St. James. The perfect combination of sweet and savory!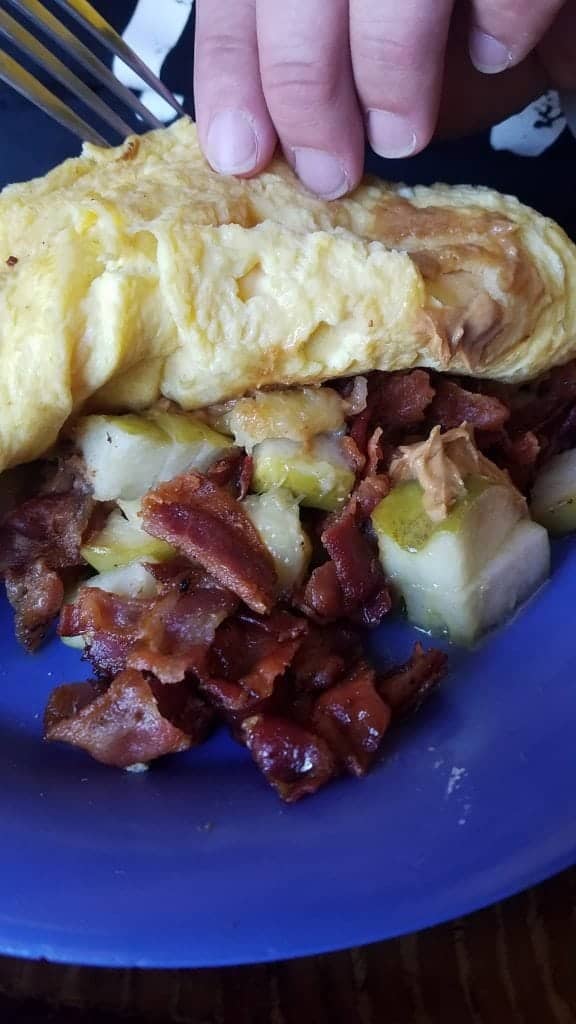 Zeifel Omelette at Squeeze In
Ok, this is one of those menu items you worry about when you order it but it turns out delicious! The omelet is filled with peanut butter, apples and so much more! Oh and get the chocolate bacon for a treat!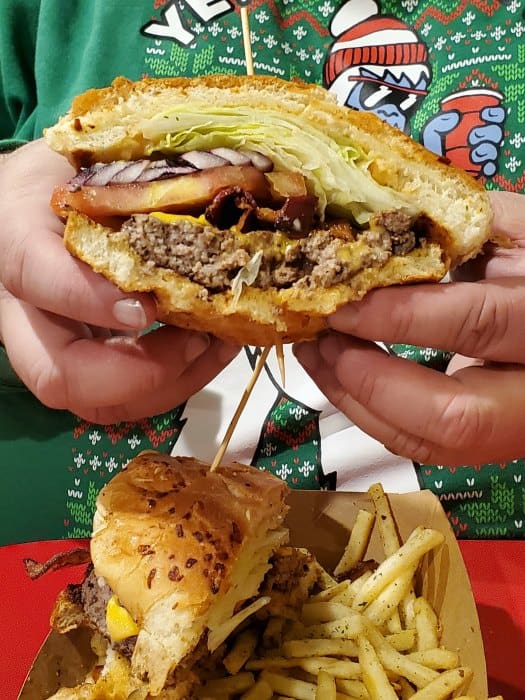 Awful Awful Burger at the Nugget
The Awful Awful Burger is a Reno classic. Almost every local we talked with told us we had to try it and that we would not be disappointed! Make sure and go in hungry!
The Awful Awful is served with a pound of french fries. This is one dish we still need to try but I wanted to mention it. Literally, every single person we talked to said it was the thing to try in Reno.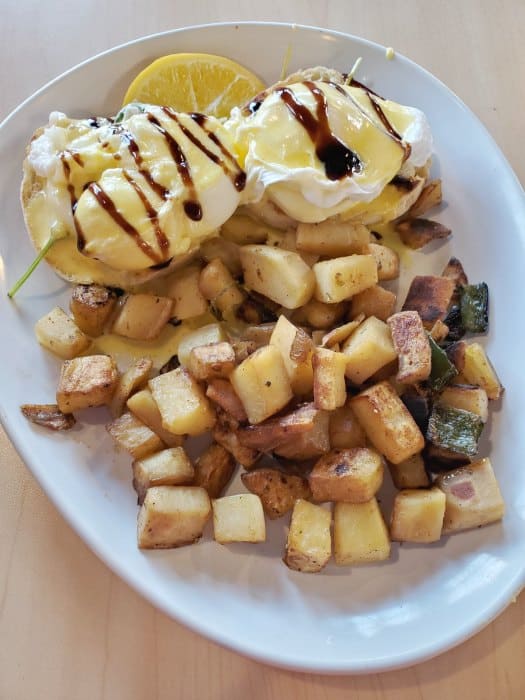 Caprese Eggs Benedict at Two Chicks
We love the Caprese Eggs Benedict at Two Chicks so much we started making it at home. This popular restaurant in Midtown Reno offers amazing food you definitely need to try!
Check out our Caprese Eggs Benedict Recipe!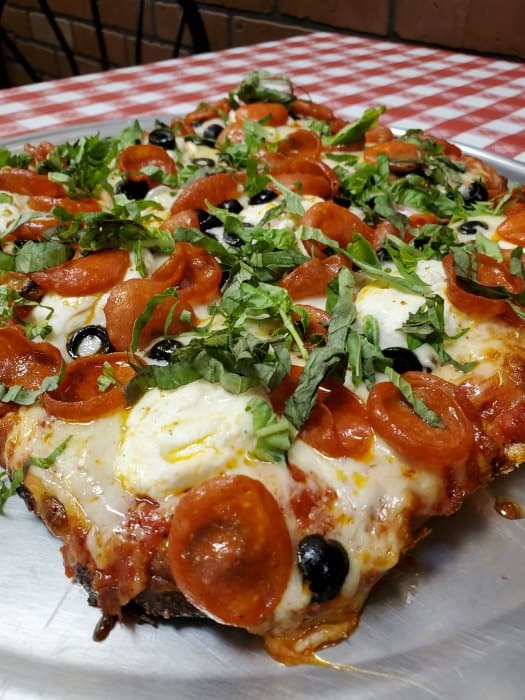 Pizza from Smiling with Hope Pizza
Smiling with Hope Pizza has some of the best pizza we have had in a really long time and they stand for something amazing. They have been named one of the top pizza restaurants in the country!
What we love about Smiling with Hope Pizza is they employ/train people with Developmental Disabilities who currently make up 30% of our employees.  Not only do you get an amazing pizza you get to help their employees.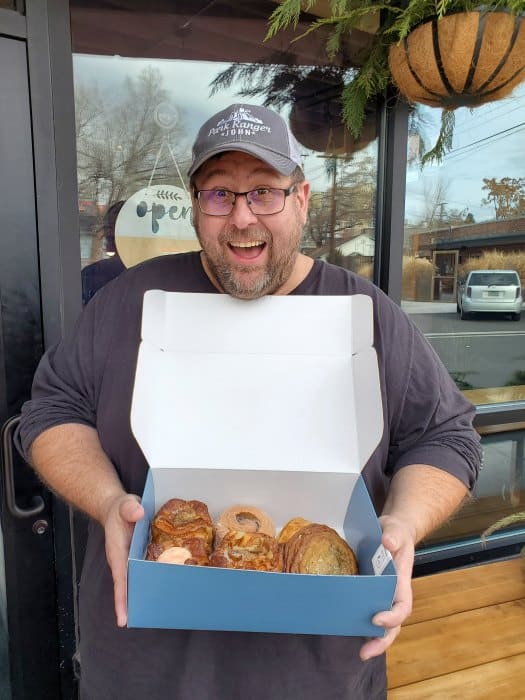 Anything from Perenn Bakery
I would consider flying to Reno just to stock up on pastries from Perenn Bakery. Their Kouign-Amann is what pastry dreams are made of. Their ¼ pound chocolate chip cookie is drool-worthy and I suggest getting two because you will not want to share.
I just saw that they now have a croissant cinnamon roll and now I need to book a flight to Reno ASAP!
These are just some of the amazing restaurants in Reno!
Additional Reno Travel Articles
Best Breakfast Restaurants in Reno
Reno National Automobile Museum
Check out all of our Reno Travel Guides