During our Viking River Cruise along the Danube, we signed up for the optional Wachau Valley Winery Tour and Tasting.  This excursion may be our favorite excursion we took during our cruise. It was honestly amazing!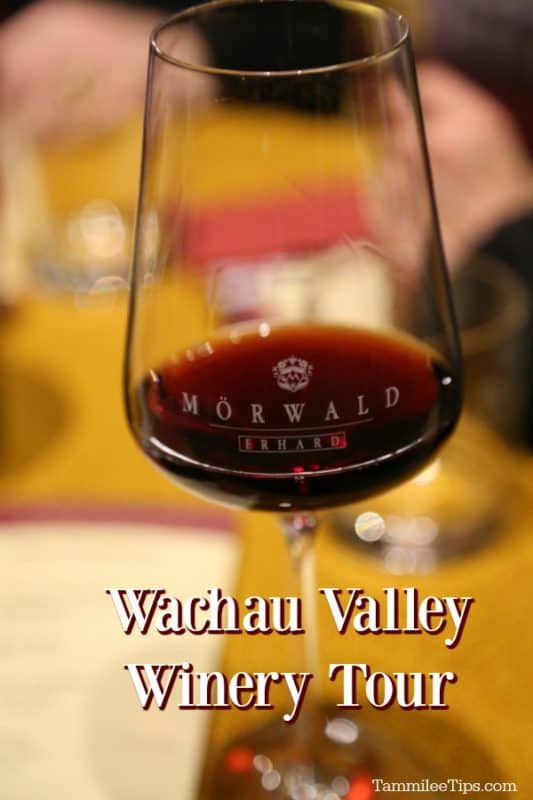 Wachau Valley Winery Tour
From the moment we boarded the bus in Durnstein, Austria we were laughing and learning a ton about Austrian wines. Our guide Trinka was hilarious and really knowledgeable about wines. Our Wachau Valley Winery Tour and Tasting were held at Morwald Weinbau & Brennerei.
We met Erhard Morwald who is the current winemaker along with his wife Angelika who helps run the business. The Morwald Winery has been in the family since 1860! The Morwald Winery cultivates 47 acres of vineyards in various sites in Wagram, Austria along the Wachau Valley.  They also use additional grapes from around the area depending on production.
Along with the 47 acres of vineyards Morwald also has 165 acres of fields owned by the winery. These include barley, wheat, corn, sunflowers, and pumpkin oils. Plus 5 acres of orchards that are used to produce schnapps.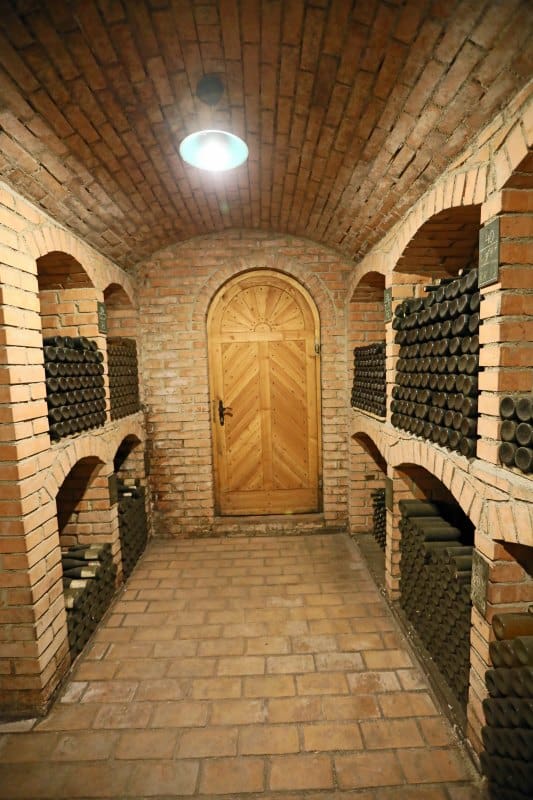 The excursion started with a tour of the winery and bottling facilities. We learned that Morwald Winery is the producer of over 350,000 bottles of wine for Viking River Cruises. They produce both the house red and white wine that can be found on Viking ships.  Morwald Winery and Viking have been working together since 1999.
Overall they produce 12 varieties of estate wines bottling over 150,000 bottles of these wines.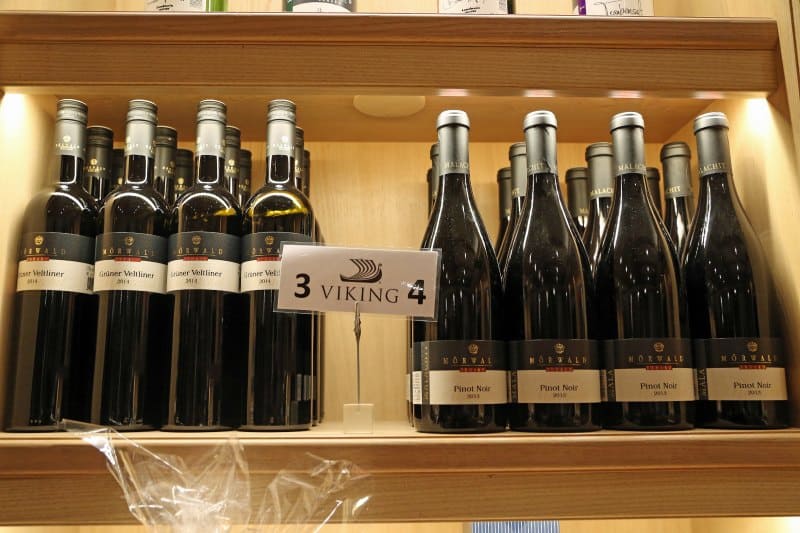 Morwald Winery with Erhard as the winemaker has won multiple prestigious awards around Austria for their wines. Out of over 860 Austrian wines, Erhard won the highest honors in 2015.
One of the best parts of this tour was the interactions between Trinka and Erhard. They play off each other like siblings and made the tour absolutely amazing. Trinka acts as Erhard's translator and also gets him going on about random stories. You can tell quite quickly that they have a genuine love for each other and are friends outside of the tours. This was such a nice part of the tour!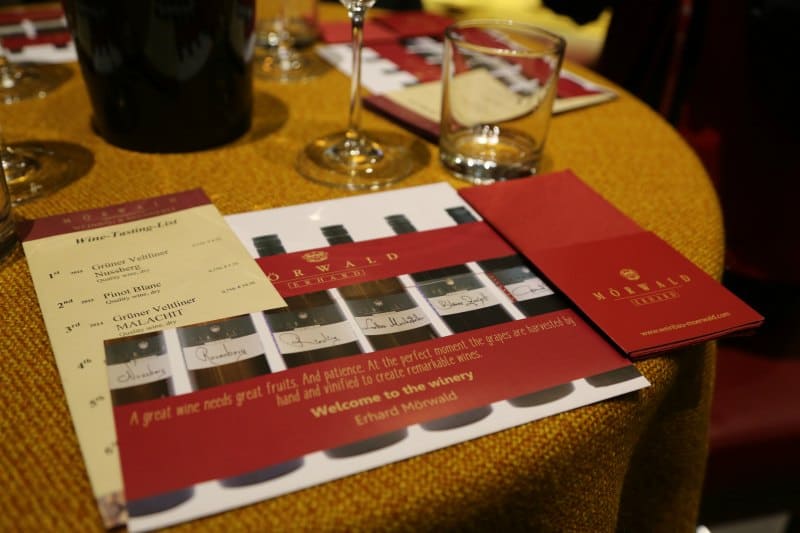 The wine tasting included 6 different Morwald wines plus a couple of bonuses at the end. During our tasting, we had the opportunity to try
2015 Gruner Veltiner Nussberg, a dry white wine
2015 Pinot Blanc, A dry white wine
2014 Gruner Veltliner MALACHIT, Dry white wine
2013 Pinot Noir MALACHIT, dry red wine
2013 Merlot MALACHIT, dry red wine
M III Cuvee MALACHIT, Dry red wine
You may be wondering what MALACHIT is. This is the premium line of wines produced by Morwald Winery.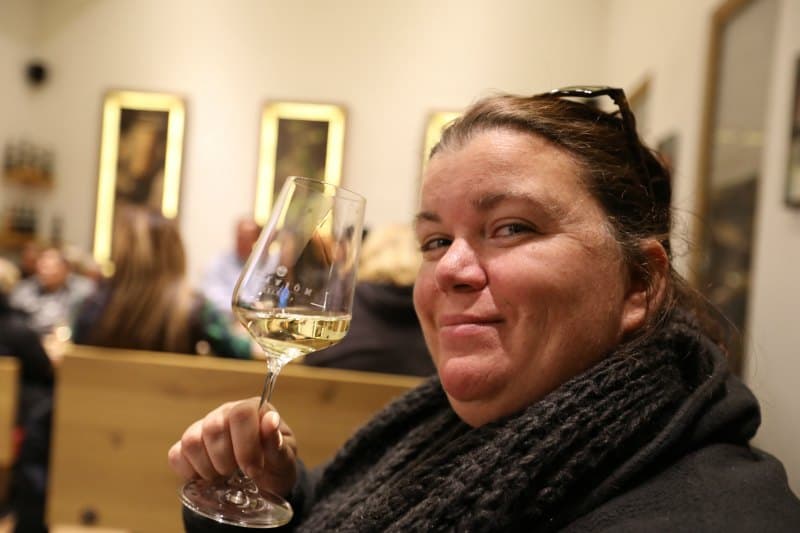 After tasting these six wines, we also had the opportunity to taste Erhard's side project..schnapps. We tried a lovely schnapps before walking over to the gift shop.
In the gift shop, we had the chance to try an amazing red wine liqueur. This was the first time we had tried red wine liqueur, and it was quite delicious. So much so that we brought two bottles home with us and wondered if we should have bought more of them.
Side note - We should have brought more bottles of the Red Wine Liqueur home with us! It is absolutely delicious and going way too quickly!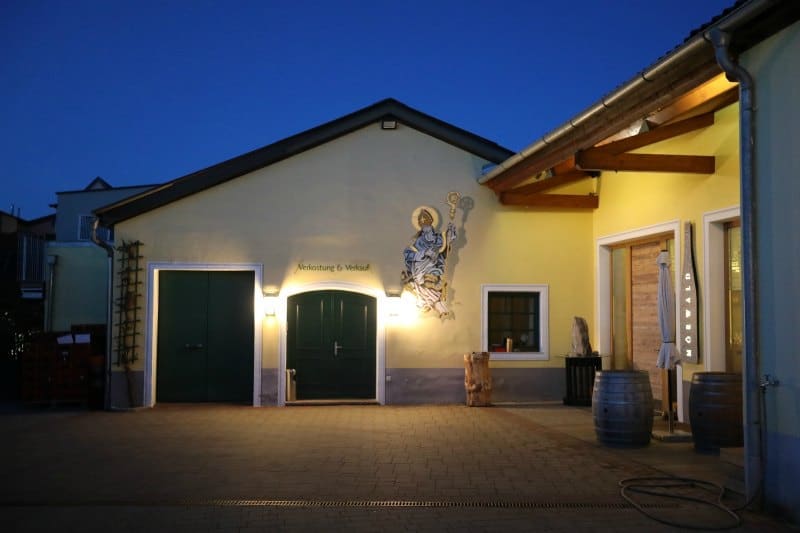 Travel Tips
-Leave extra space in your suitcase to bring wines/schnapps/red wine liqueur home with you. Trust me you will bring a minimum of 1 bottle home with you or multiple like we did.
- There are 16 steps down into the cellar. There is a handrail to hold on to.
-Wear comfortable shoes that have some grip. The cellar floor may be slippery depending on the work that is being done.
-Eat a large lunch prior to this tour. You will be tasting at least 6 wines along with schnapps and well it is not a small pour. There is a small basket of bread and water available during the tasting but it is not enough to balance out the amount of wine being enjoyed during the tasting.
Check out the Morwald Winery Website at www.weinbau-moerwald.com Pre-warning the website is written in Austrian. You will need to try and have it translated when you open it.
If you are on a Danube River cruise with Viking make sure and check out this excursion!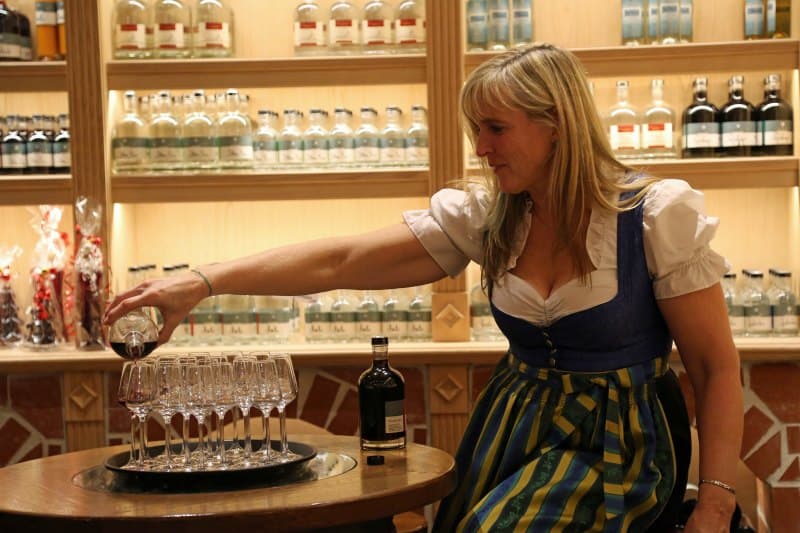 Additional Viking River Cruise Articles
Neuschwanstein Castle - Germany
Viking Vili -check out what to expect on the river cruise ship
Sound of Music Tour - Austria
Check out all of our Viking River Cruise Travel Guides