What is it like to stay at the Animal Kingdom Lodge Disney World? It is amazing!
Animal Kingdom Lodge Disney World
Last week I had the chance to stay at the Animal Kingdom Lodge Disney World for the Zootopia press event.
This was my first time staying at the Animal Kingdom Lodge and from the moment I walked in the front doors I was in awe.
You feel like you are transported to Africa, or at least what I think it must feel like to be in Africa. I still haven't made it on an African Safari but now that I have experienced looking out at the Savannah from my room it is being bumped a lot higher on my travel to-do list.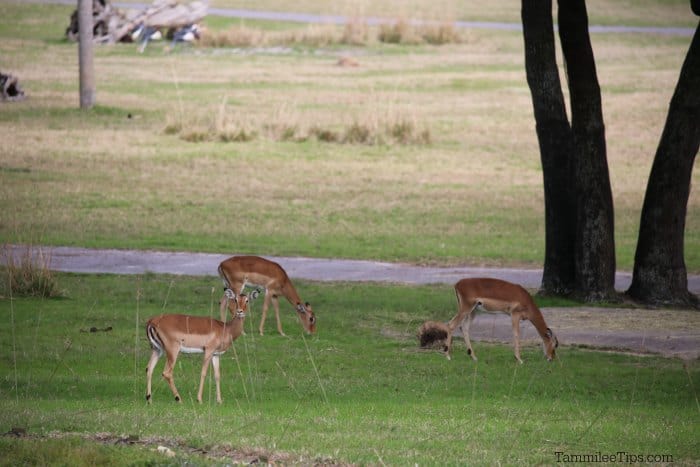 The best part of staying at the Animal Kingdom Lodge Disney World is the animals. Being able to look out over the savannah and see zebras, giraffes, herds of hoofed animals, birds, and so much more.
There is even a really cute warthog that was photo shy for me.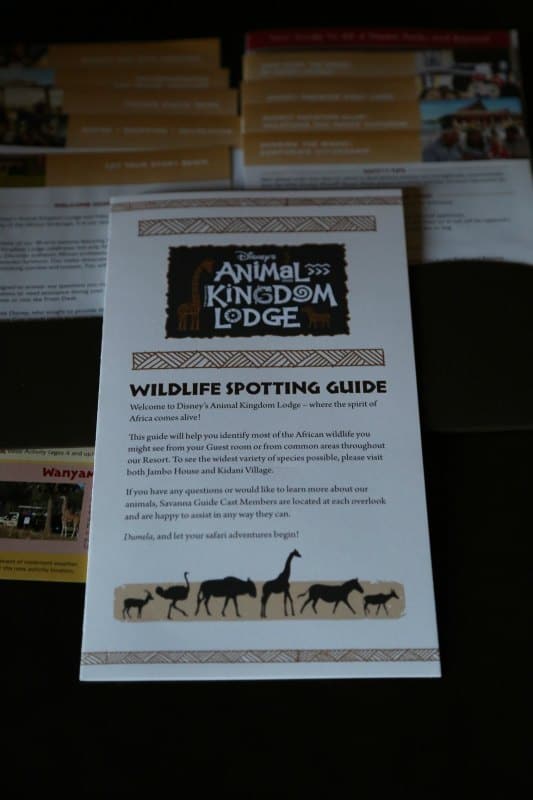 You can view animals on the savannah from all over the hotel. There are rocking chairs outside near the lodge that are perfect for relaxing and soaking in the view. Depending on your room location you can see the savannah while lying in bed.
We learned that these Ankole cattle have a really interesting way of cooling themselves down. They can send their blood up to their horns to cool down their body temperature.
Animal Kingdom Lodge Disney World is perfect for families and individuals that love animals and dream of visiting Africa.
One of the things I really like is if you are in Orlando, and it is crazy hot, humid, and you don't feel like braving the heat you can relax in the A/C at Animal Kingdom Lodge and watch the animals outside your window.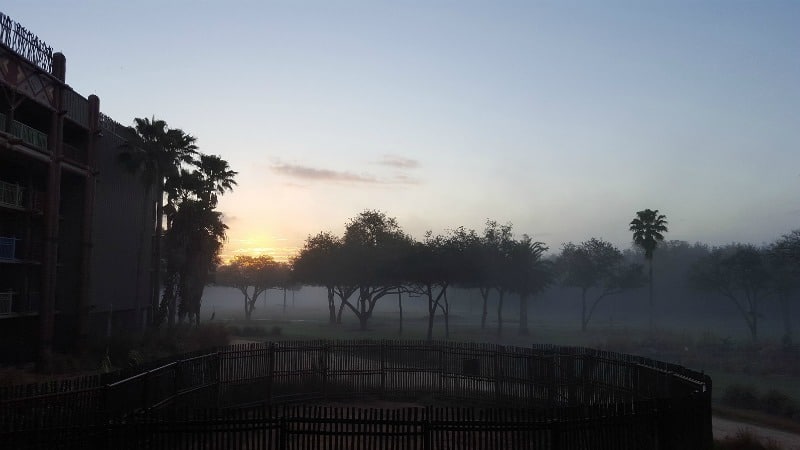 It is truly like adding in a bonus park to your Walt Disney World vacation.
I had the opportunity to check out two different types of rooms, a standard room, and a family room. Here are a couple of hotel walkthrough videos to give you an idea of what each room is like.
Standard View Room
The Standard View Room at Animal Kingdom Lodge Disney World does not include a view of the Savannah most of the time. There are a few rooms that are considered partial views that do include a view.
I would suggest paying the different to have a savannah view room if you are excited to see the animals. It is nice being able to relax on your balcony and watch the animals in the morning before you head to the parks.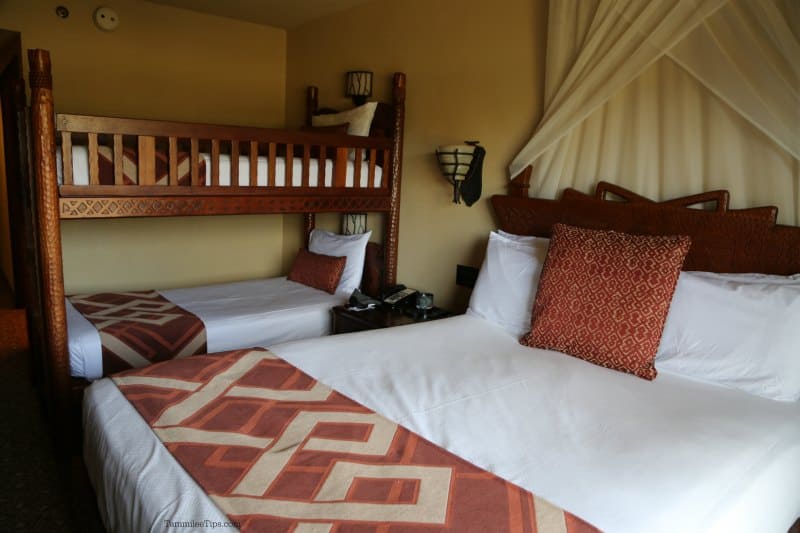 Standard View Family Room
I would call this room a standard family room since it has a set of bunk beds and a queen-size bed.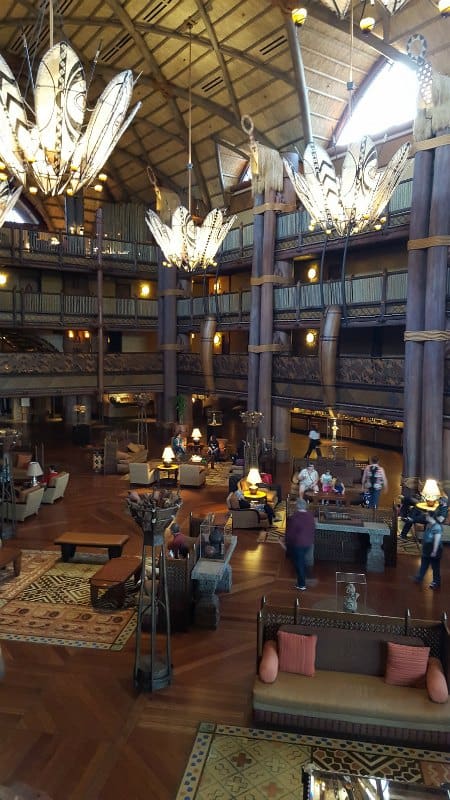 During your stay make sure and spend some time visiting the Animal Kingdom Lodge lobby! During our stay, we saw a drum class being held with guests. There is always something to do and see. The lobby is filled with art, statues and amazing details that transport you to Africa.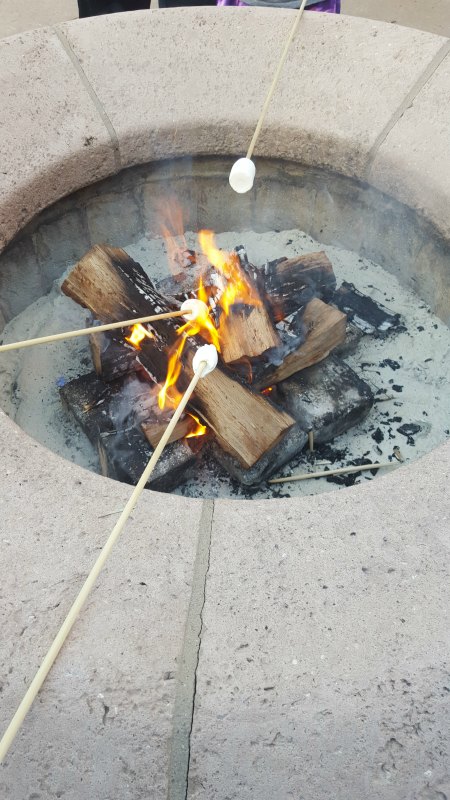 Animal Kingdom Lodge Activities
-Check out the amazing pools on-site including an 11,000 square foot pool with waterslides! Samawati Springs Pool offers a thrilling waterslide, two whirlpool spas and Uwanja Camp—an animal observation site-themed water playground with squirting Venus flytraps, a rope bridge, water cannons and more.
The pools were voted some of the best pools at Disney World Resorts!
-Roast marshmallows during a Jambo House Campfire Activities program
-Monkey around and play on the Hakuna Matada playground. Open 24 hours a day
-Wander the walking trail between Jambo House and Kidani Village.
-Play classic arcade games at Pumbaa's fun and arcade
-Watch the wildlife outside your window including 30 species of African wildlife. Identify each species with a Wildlife Field Guide found in your room.
-Watch movies under the stars by the Uzima Pool.
-Pamper yourself at the Zahanati Massage & Fitness Center
-Go on a Hidden Mickey Safari! Pick up a Hidden Mickey Safari guide from the front desk or print a copy to take with you!  Explore the hotel looking for Hidden Mickeys!
Animal Kingdom Lodge Restaurants
Jiko – The Cooking Place
Boma – Flavors of Africa
Sanaa
Jiko Wine Tasting
The Mara
Maji Pool Bar
Uzima Springs Pool Bar
Cape Town Lounge and Wine Bar
Victoria Falls Lounge -Try the Magical Star Cocktail! Trust me you will not be disappointed plus as a bonus, you get a flashing ice cube to take home. The drink is delicious and so much fun! The cheese platter is also really good.
Room Service is available from 6:00 AM to Midnight. You can pre-order your room service the night before. You may want to order your meal a bit earlier than you think you need it just to make sure you have it in time. Depending on how busy the hotel is there could be hundreds of families requesting breakfast at the same time.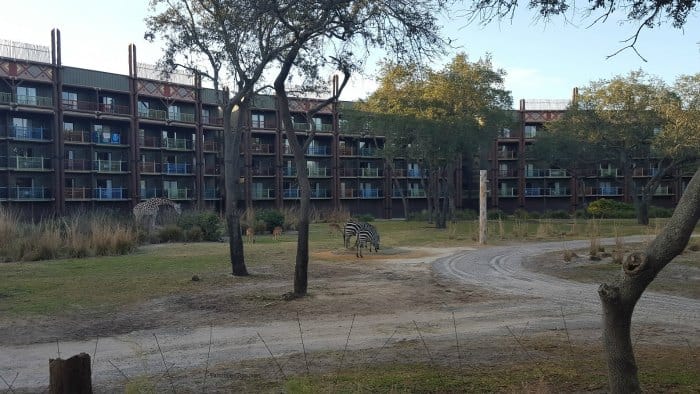 Animal Kingdom Lodge Address- 2901 Osceola Parkway, Bay Lake, FL 32830
The main number is 407-938-3000
Have you been wondering if Disney World or Universal is right for your Florida vacation? Check out the resources below to help you plan your trip.
We love both parks and think they offer unique experiences.
Make sure to check out Disney World Transportation options so you know the best ways to move around the park.
Walt Disney World Resources
Disney MagicBands: top questions answered
Guide to Epcot Rides and Attractions 
Disney Family T-shirts are great for family photos!
Fort Wilderness Resort Campground
Disney Coronado Springs Resort
Don't miss all of the holiday fun with Christmas at Walt Disney World.
Additional Orlando Travel Articles
Aventura Hotel - Universal
Loews Portofino Bay - Universal
Loew Sapphire Falls - Universal
Cabana Bay Beach Resort - Universal
Check out all of our Orlando Travel Guides
My stay at the Animal Kingdom Lodge was part of a press event. All opinions expressed are my own.