So this Krispy Kreme Bacon Cheeseburger is what happens when you ask your Husband for recipe ideas.  My amazing and sometimes random Husband told me we needed to make a Krispy Kreme Bacon Cheeseburger. I thought he was loosing his mind making Krispy Kremes into hamburger buns but he assured me it is not that unusual. He proceeded to tell me that he saw it on the Food Network and has heard that Krispy Kreme Cheeseburgers are becoming normal fair food.
As we were driving through Krispy Kreme I was still shaking my head thinking that John had lost his mind. Why would you take a perfectly good doughnut and make it a hamburger bun….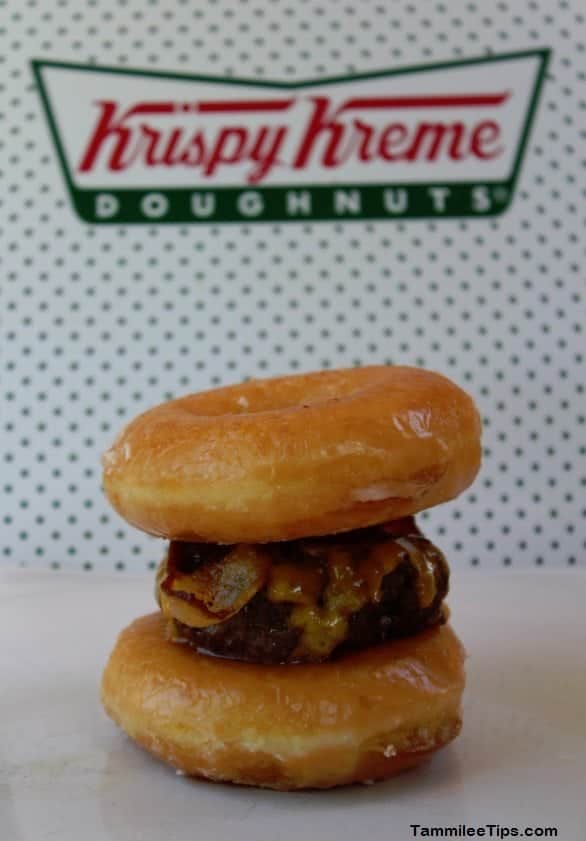 When we got home John went right to work making this Krispy Kreme Bacon Cheeseburger. He wasn't sure if he should cut the doughnut in half or use 2 full size doughnuts so he tried it both ways….