Yum! Yum! Yum!
These Grilled Peaches with cinnamon sugar butter are deeeelicious!
So easy to make and perfect for end of summer barbecues. We stocked up on peaches after visiting the Greenbluff farms north of Spokane. We brought home so many peaches. It is a good thing my parents came over to visit because I had way to many peaches in the house.
My Mom ended up taking about a half a box back to Seattle with her. I ran out of time to make all of the recipes I was hoping to make. I figured if I tried to make all of the recipes we would be swimming in peach pie, peach cobbler and everything else for a while.
These grilled peaches are soooo good. I am not sure why I have held off on grilling peaches for so long. They are perfect with vanilla ice cream or with the cinnamon sugar butter.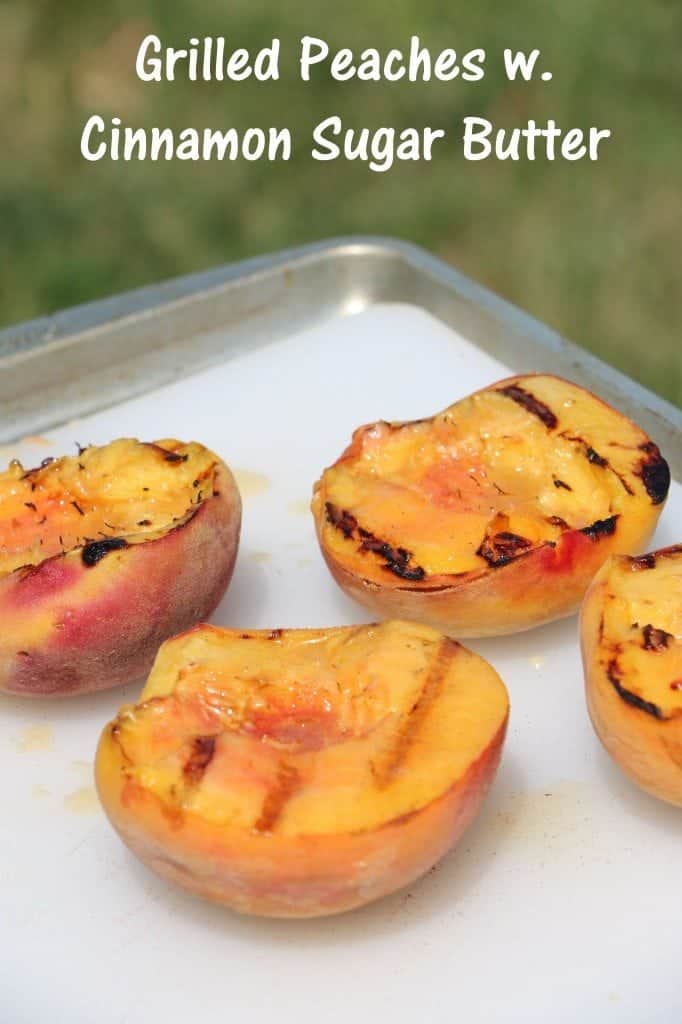 These grilled peaches are perfect for an easy summer dessert or appetizer.
Here is everything you need…