Copy Cat Chili's Jamaican Paradise! Right now I am dreaming of being on a tropical beach with my toes in the sand, listening to the waves break, with a frosty drink in my hand! Doesn't that just sound like absolute paradise!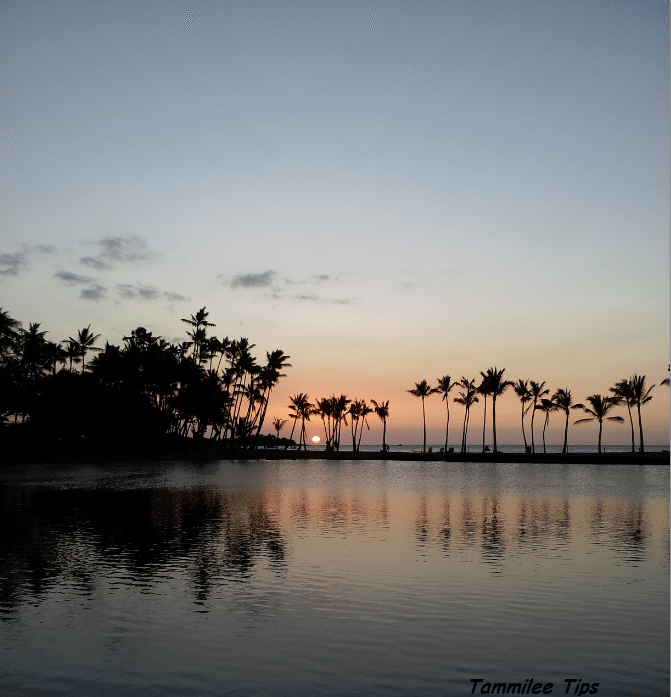 This is a picture from our last trip to Hawaii! We love visiting A-Bay and taking sunset pictures. The Big Island is one of our favorite places to soak up the sun and have a tropical vacation. I lived on the island for a while in college and love going back to visit. There is nothing quite like dipping your toes in warm water and watching the sun go down.
I sadly can not afford to hop on a plane to a tropical wonderland right now so instead I made a tropical drink that is quite delightful!
This Copy Cat