Epic Guide to Midori Cocktails and Liqueur including great drinks to make, how to store Midori, and more.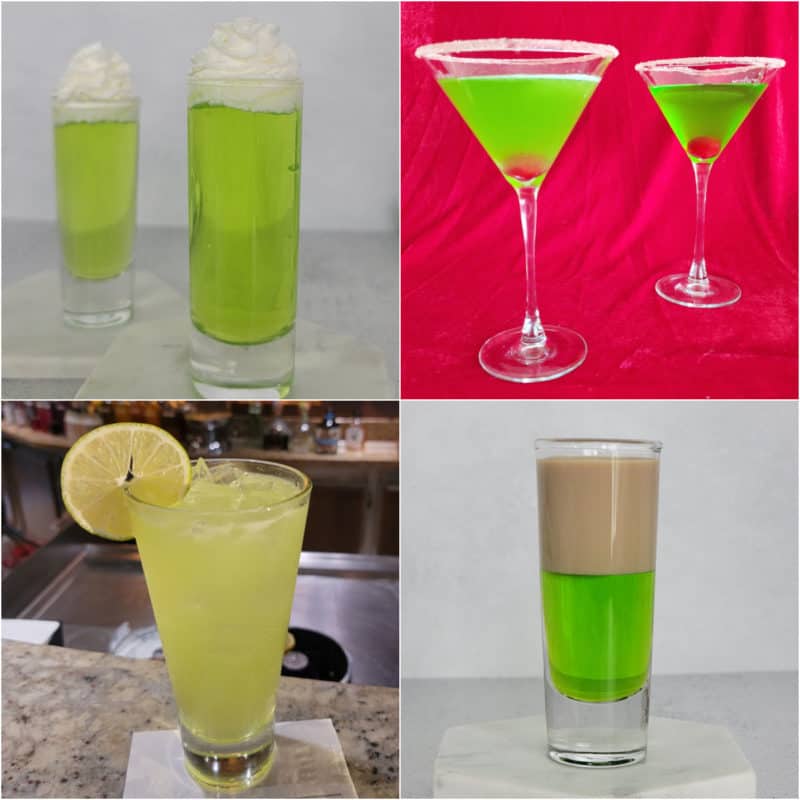 Epic Guide to Midori Cocktails
Midori is a Japanese melon liqueur named for its vibrant lime-green color hue. Read on to learn more about this fluorescent addition to many sweet shots and cocktails.
What Is Midori Melon Liqueur?
Midori is a Japanese liqueur made of yubari melon and musk melons, two prized melon varieties native to Japan. The famed melon liqueur is made by infusing a neutral grain spirit base with both melon varieties, then blending it with cognac and sugar. Finally, food coloring is added to give it its trademark bright emerald shade.
Midori was invented by the same distillery that makes Suntory Toki Whisky, Japan's heritage whisky.
The original name Hermes Melon Liqueur was rebranded as Midori for global distribution. The name Midori translates to "green" in modern Japanese.
In 1978 in New York it was introduced, Midori made inroads in the United States through the nightclub circuit, where it quickly became a fixture for its unique neon green glow.
The fruity flavor was also the first of its kind among Western liqueurs.
While the melons found in Midori continue to be cultivated in Japan, much of the final liqueur product is manufactured offshore. Most Midori has been made in Mexico since 1987, while France has been the production hub for the European market since 2003.
Over the past 40+ years, this sweet liqueur has grown in popularity, and bartenders continue to make innovative green cocktails with Midori.
What Does Midori Taste Like?
Midori tastes like a sweet blend of honeydew and musk melon. Despite this candy-like sweetness, its finish is slightly dry.
Midori is a versatile mixer that is best served chilled and slightly diluted. It especially shines when paired with fruity flavors that have a tang, such as citrus or cranberry. For a simple yet refreshing cooler, add soda to Midori and serve it over ice.
Is Midori Alcoholic?
Yes! Midori is a melon liqueur.
Alcohol Content
Midori is 40 proof with an ABV of 20 percent.
Where to Buy Midori Melon Liqueur
Midori can be purchased anywhere liquor is sold, including your local grocer or liquor store.
What Aisle Is It In?
This top-shelf melon liqueur is stocked among the liqueurs and cordials.
How Much Does It Cost?
A 750 ml bottle of Midori costs an average of $25.
Does Midori Go Bad?
Since Midori is infused with fruit, it has a shorter shelf life than most liqueurs. Opened bottles kept sealed when not in use will remain drinkable for about a year.
How to Store
Store Midori in a cool, dry place away from direct heat or sunlight, as with any liquor. While it can be chilled briefly in the freezer, the premium melon liqueur should not be frozen for too long since its low proof can cause its texture to turn slushy when kept consistently below 22 degrees Fahrenheit.
How Many Calories?
A single one-and-a-half-ounce shot of Midori contains 99 calories.
Is Midori Gluten-Free?
Yes! Midori is a melon-based liqueur that contains no gluten.
Is Midori Vegan?
Yes! Midori contains no animal by-products.
How Many Carbs?
There are 11 grams of carbs in each ounce of Midori.
Midori Substitutes
While the signature melon essence of Midori cannot be easily replicated, these two substitutes can fill in when you've run out of the premium Japanese liqueur.
DeKuyper Melon Liqueur
DeKuyper Melon Liqueur's neutral melon taste and electric green hue make it a viable replacement for Midori. It is also readily available at most retailers that sell liquor.
Bols Melon Liqueur
Neon green Bols Melon Liqueur is another economical and widely sold alternative to Midori. Its crisp honeydew flavor is very comparable to Midori.
Midori Cocktail Recipes
While the melon liqueur is too sweet to drink neat, you can set your next cocktail experience aglow with these Midori-based mixed drinks.
Midori Sour
Ingredients: Midori, Sour Mix, Lemon Wedge for Garnish
Three ingredients are all you need to craft this sweet-and-sour refresher.
Midori Margarita
Ingredients: Midori, Tequila, Fresh Lime Juice; Salt and Lime Wheel for Garnish
East meets south of the border with this play on the classic margarita.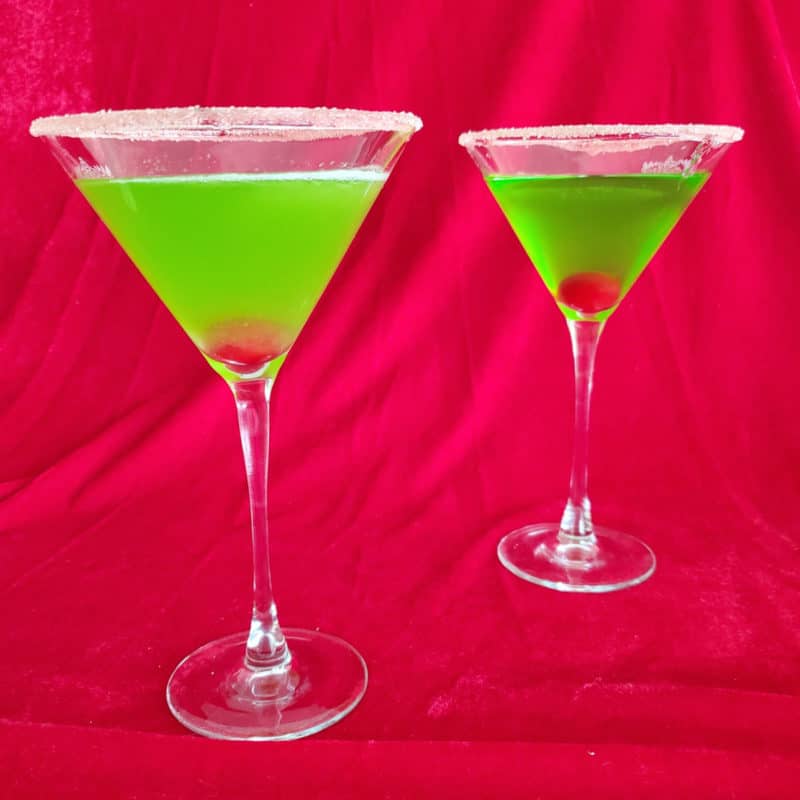 Ingredients: Midori, Pineapple Juice, Ice, Maraschino Cherries
We concocted this sweet holiday delight at the Reno Santa Pub Crawl.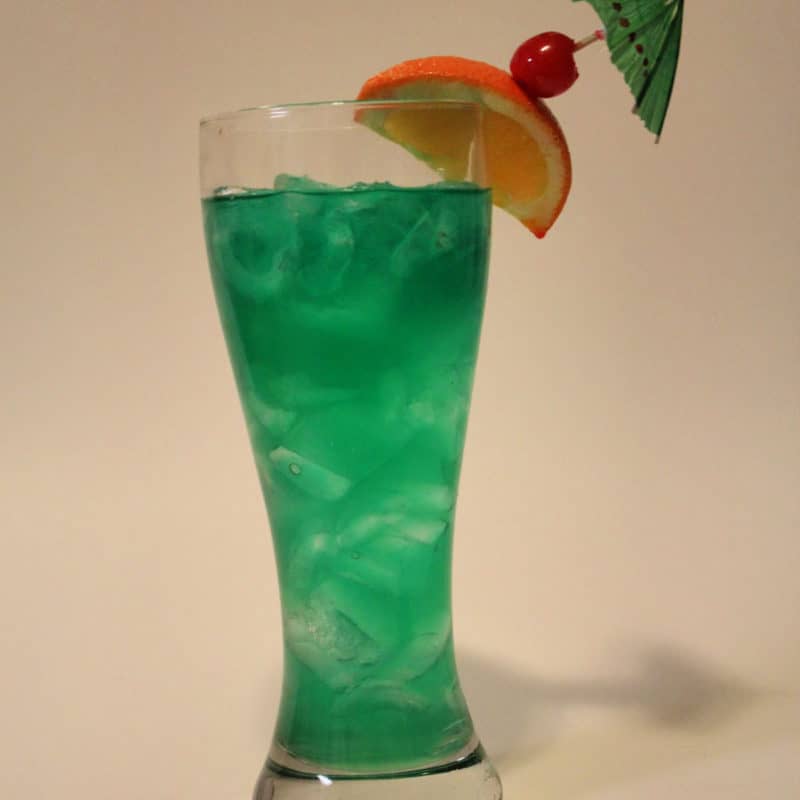 Ingredients: Malibu Coconut Rum, Tequila, Midori, Blue Curaçao, Sweet and Sour, Lime Juice
This rum-based copycat cocktail gets its unique colors from Midori and blue curaçao.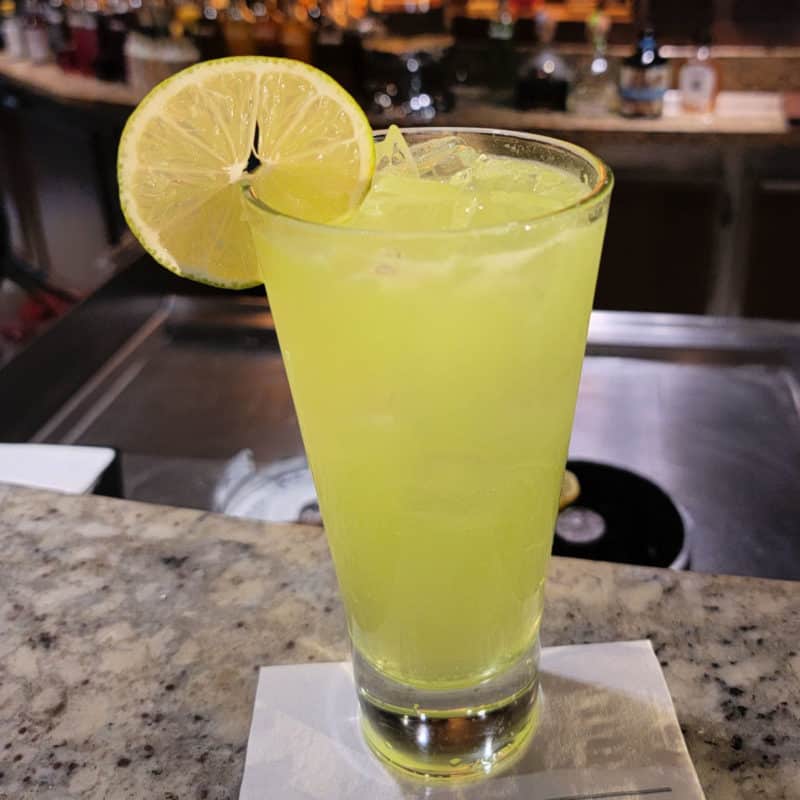 Ingredients: Vodka, Bombay Sapphire Gin, Bacardi Rum, Midori, Absinthe, Sprite, Lemon Twist for Garnish
Absinthe gives this five-liqueur Carnival Cruise cocktail added complexity and warmth.
Midori Melon Liqueur Shots
These shots are infused with the brilliance and fruitiness of Midori.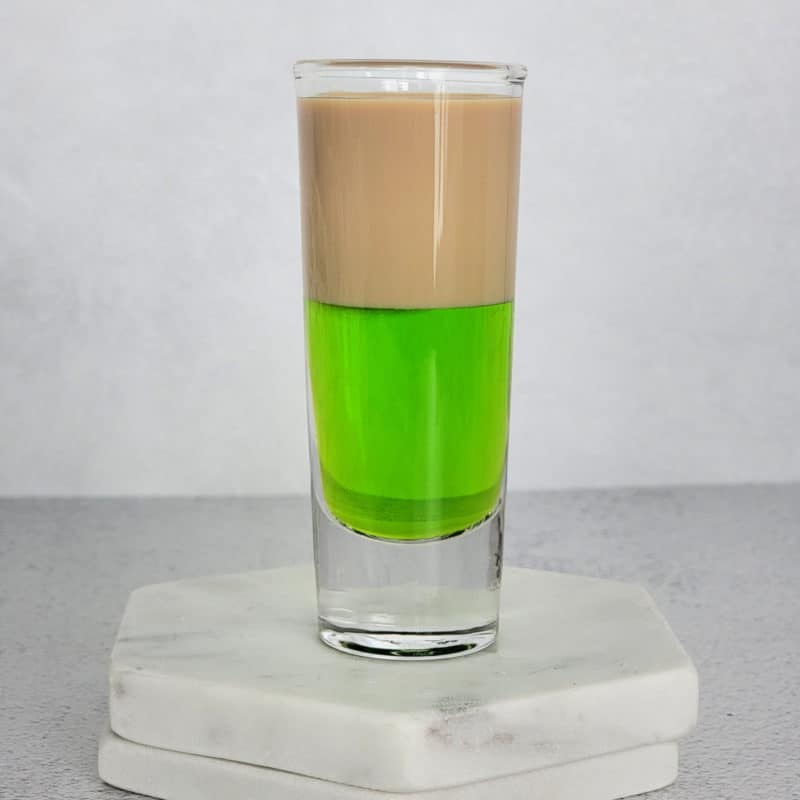 Ingredients: Midori, Bailey's Irish Cream
Midori and Bailey's combine to create a creamy and fruity layered shot you will remember for St. Patrick's Days to come.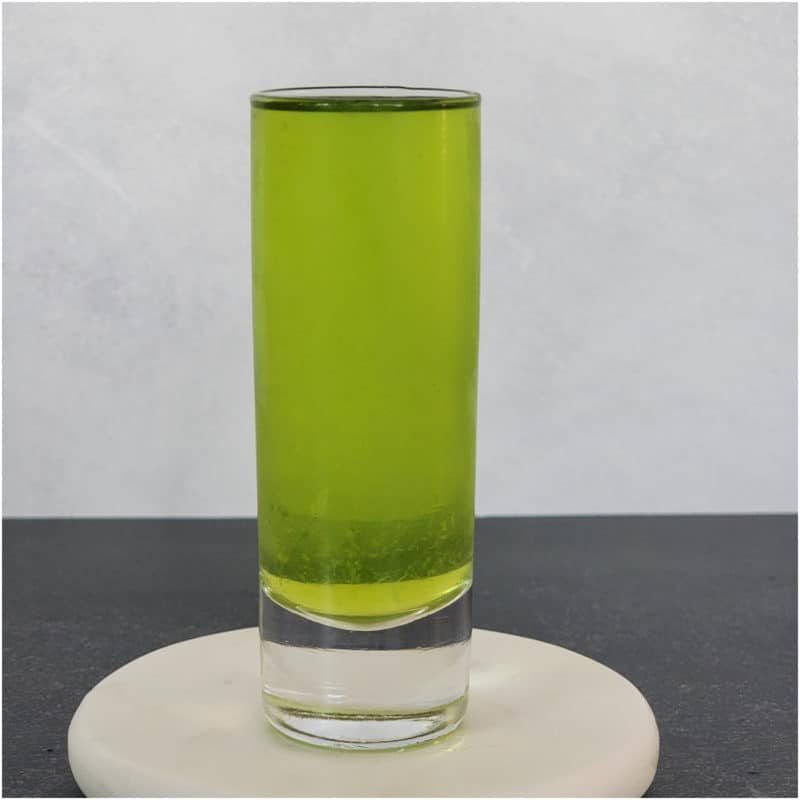 Ingredients: Amaretto, Midori, Lime Juice
Since it does not have a base spirit, this fruity and nutty shooter can easily be upsized into a light cocktail.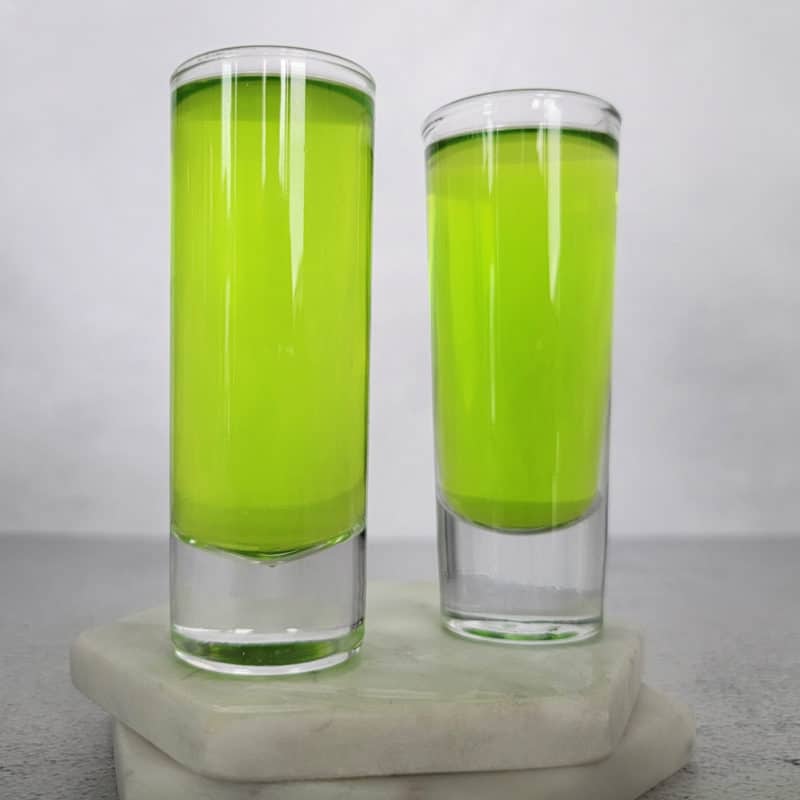 Ingredients: Malibu Coconut Rum, Midori, Pineapple Juice
This tropical rum, melon, and pineapple shooter will make you say, "Cowabunga!"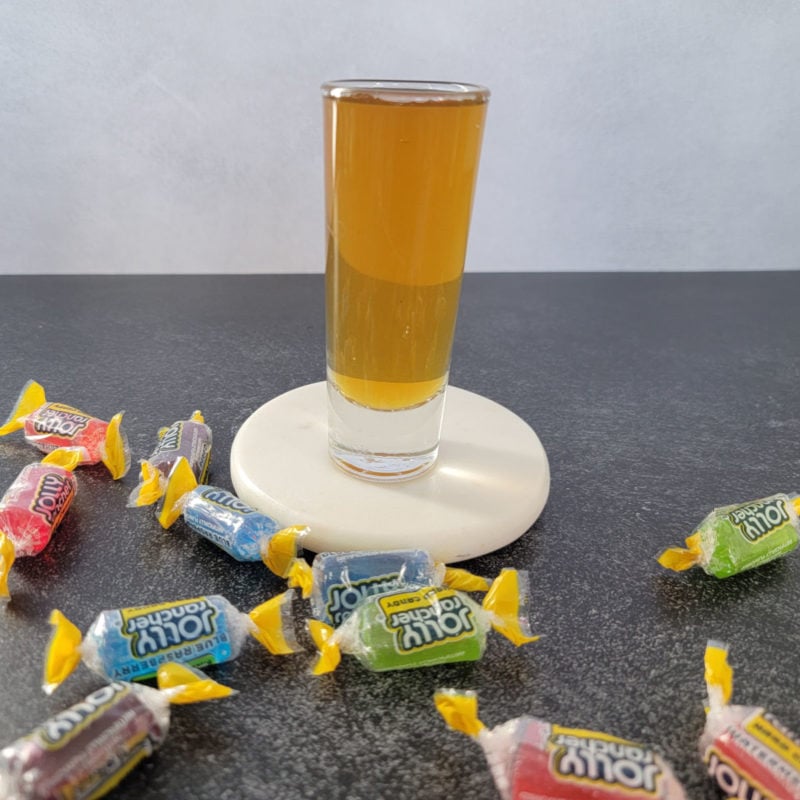 Ingredients: Midori Melon Liqueur, Peach Schnapps, Sour Mix, Grenadine
Feel free to experiment with fruit-flavored liqueurs and garnishes to up the ante of this sweet-tart shot.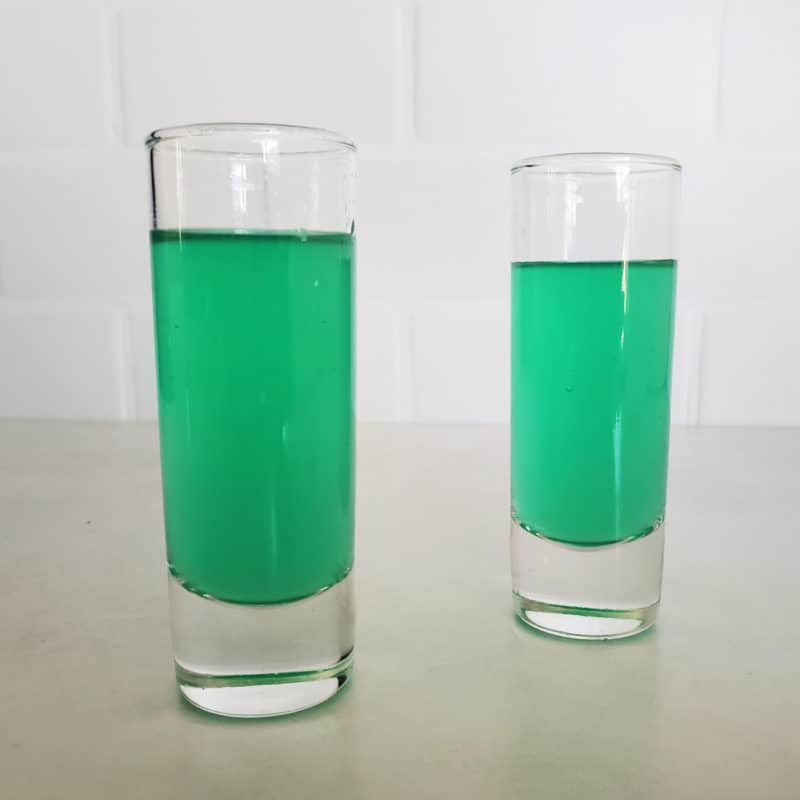 Ingredients: Spiced Rum, Midori Liqueur, Blue Curaçao, Malibu Coconut Rum, Sweet and Sour, Pineapple Juice
This boozy four-liquor shot can also be upsized into cocktail form.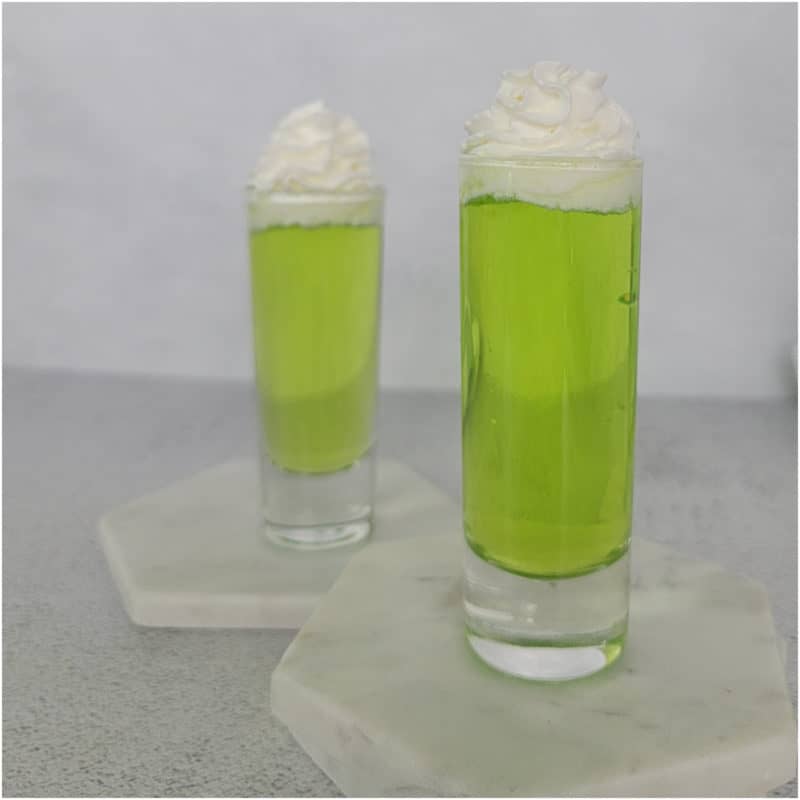 Ingredients: Malibu Coconut Rum, Banana Liqueur, Midori, Pineapple Juice, Heavy Whipping Cream, Whipped Cream for Garnish
You don't have to fight off nefarious ghouls out solve mysteries to indulge in this Scooby-Doo Shot.
Recipe Tips
Printable recipe card instructions are available in each recipe post.
Nutrition information, including calories, protein, calcium, carbohydrates, fiber, vitamin c, potassium, cholesterol, sodium, trans fat, monounsaturated fat, polyunsaturated fat, and more, will vary depending on the products used.
Great Cocktail Tools
2 ounce shot glasses - We love these 2 oz shot glasses especially for layered shots.
Bar Spoon - Bar spoons help to create layers in the cocktail shot. They fit perfectly into the cocktail shot glass.
Cocktail Shaker – This cocktail shaker comes with a fantastic set of tools
Stemless Martini Glasses - These stemless martini glasses are fantastic.
Martini Glass - We like the look of the classic martini glass
Jell-O Shot Cups - We suggest using two-ounce Jell-O shot cups.
OXO angled jiggers - these are our go-to measuring tools for cocktails. They work perfectly for pouring in layers for cocktails.
Margarita Glasses - We like the look of classic margarita glasses but you can use any glass for this great cocktail.
Great Recipe Collections
Funny Cocktail Names - From Duck Farts to Nutty Irishmen, this funny drink names collection will have you giggling and finding tons of great new cocktails to enjoy!
Blue Curacao Cocktails - Epic Guide to Blue Curacao Drinks, including bright blue martinis, cocktails, and shots!
Grand Marnier Cocktails - we have answered your most important questions about this premium French liqueur and shared our favorite Grand Marnier Cocktails.
Fireball Cinnamon Whisky - Epic Guide to Fireball Cinnamon Whisky! This cinnamon-flavored whiskey has become one of the most popular mixers to use.
Cocktails with Grenadine - One of the most popular mixers for cocktails and mocktails. How to mix with it, what it tastes like, and how to use it.