Epic Guide to Malibu Rum! Everything you need to know to mix great Malibu Drinks with this amazing coconut rum.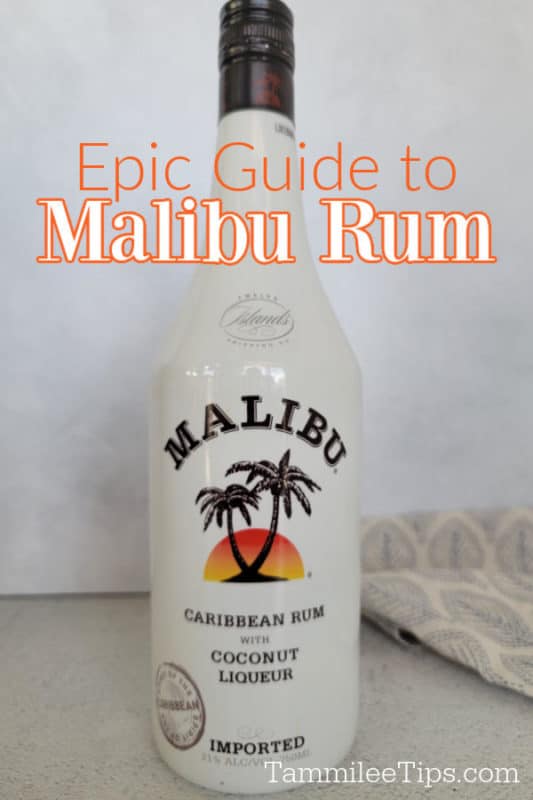 Epic Guide to Malibu Rum
When you hear Malibu Rum most of us think of the original coconut flavor. This coconut rum is one of the easiest tropical flavor mixers to use in a cocktail.
You can't really go wrong adding delicious coconut rum to a tropical cocktail. It is the perfect sweet twist on classic cocktails.
From the classic Caribbean rum piña colada to Jello Shots we are listing our favorite Malibu Rum Cocktails along with all of the information about this great rum.
Did you know that the Caribbean Rum used in Malibu is produced on a beach in Barbados! I wouldn't mind being on a beach in Barbados right now.
Until we get to take off on a Caribbean holiday we will have to make delicious tropical cocktails at home and dream of days on the beach.
A Malibu cocktail is the perfect blend of tropical flavor and great taste.
Malibu Rum Alcohol Content
Malibu Rum ABV - 21%
Malibu Drinks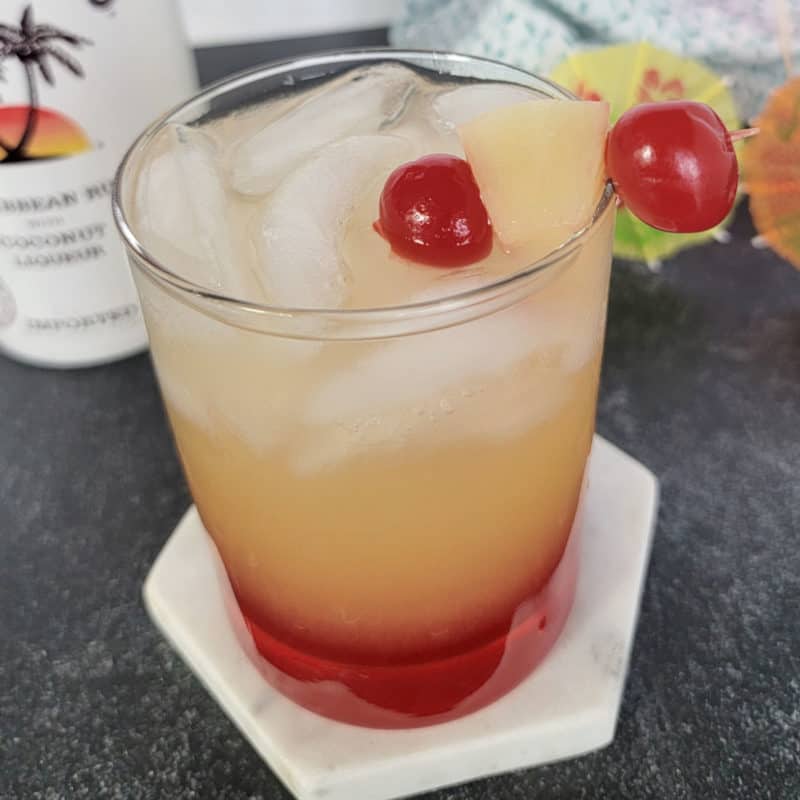 Ingredients: Malibu, Pineapple Juice, Grenadine. Garnish with maraschino cherries and pineapple
The Malibu Sunset Drink is a fantastic layered tropical cocktail that tastes amazing.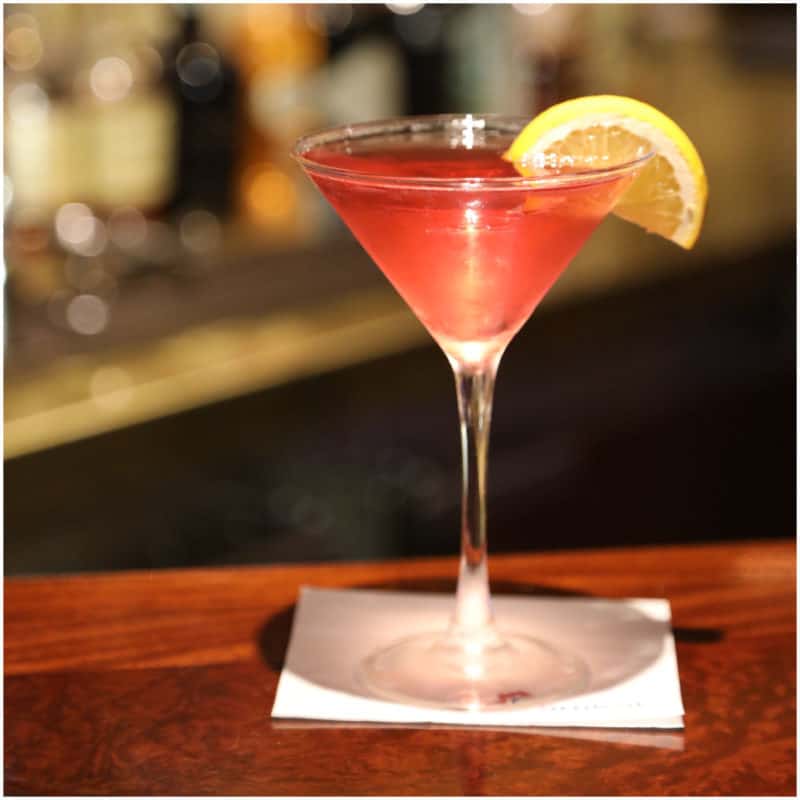 Ingredients: Absolut Raspberri, Malibu, Cranberry Juice, Lime juice
This Caribbean Sunset Martini Recipe is an easy martini recipe perfect for anyone who loves coconut and raspberry.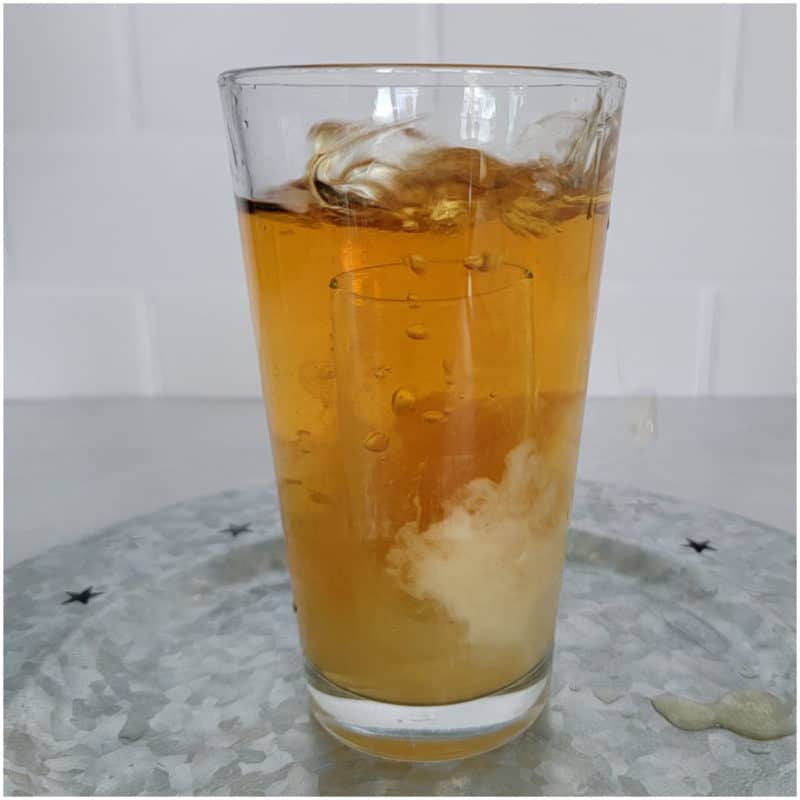 Ingredients: Coconut Rum, Peach Schnapps, Crown Royal Canadian Whiskey, Cranberry juice, and Red Bull.
The Vegas Bomb Shot is a party drink that packs a punch. This cocktail is easy to make and tastes great.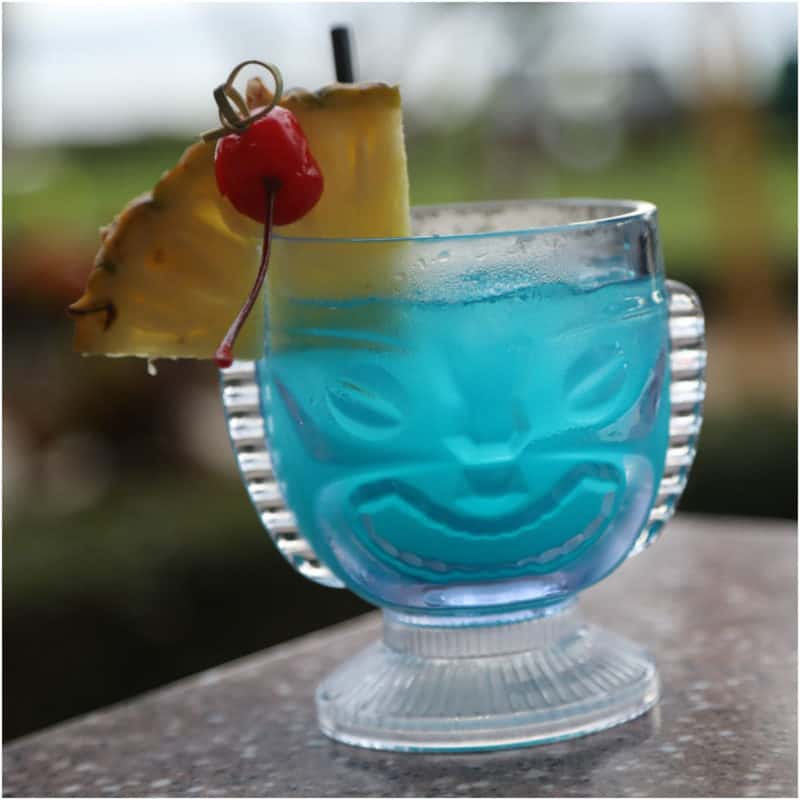 Ingredients: Original Coconut Rum, Blue Curacao, pineapple juice. Garnish with a cherry and pineapple slice.
Blue Hawaii Drink Cocktail Recipe is the perfect tropical cocktail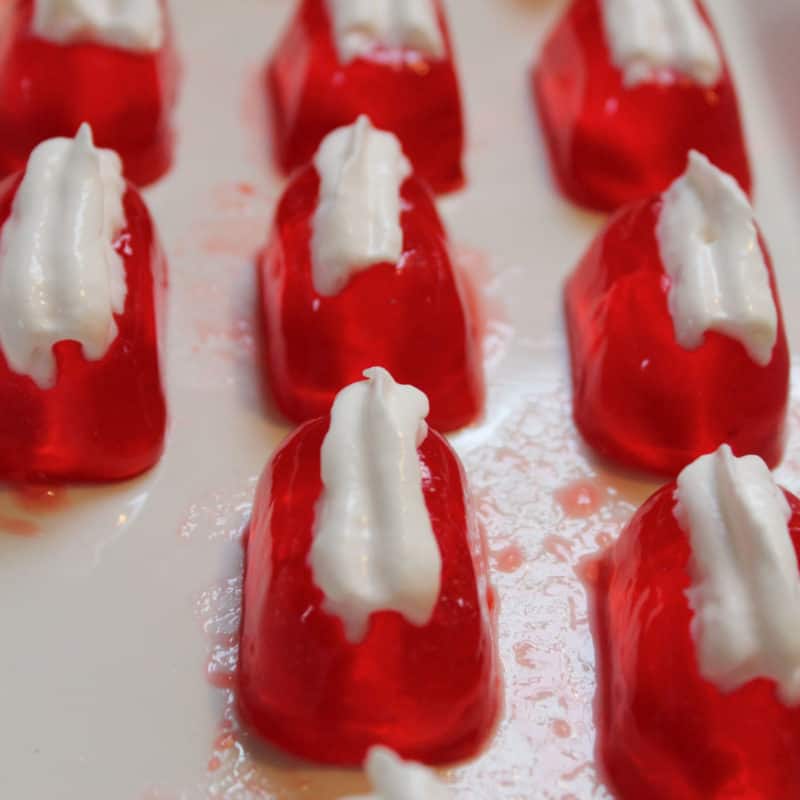 Ingredients: Strawberry Jello, Malibu Coconut, Water
How to make easy Strawberry Daiquiri Jello Shots with Coconut Rum! Perfect for parties, girls' night in, bachelorette parties, and more.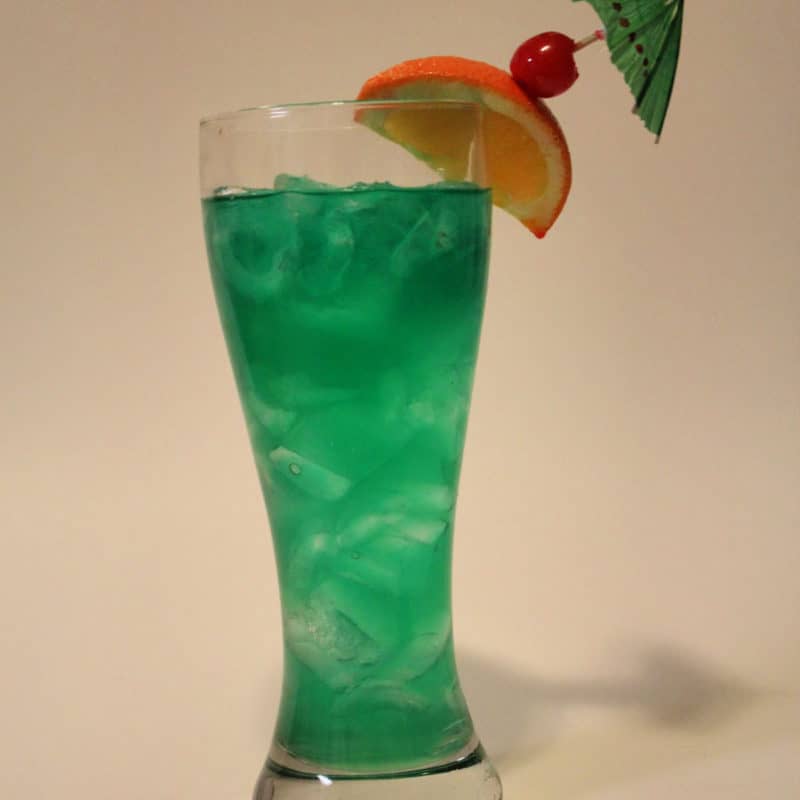 Ingredients: Coconut Rum, Gold Tequila, Midori, Blue Curacao, sweet and sour, and Rose's lime juice. Garnish with orange slices and cherries.
Copy Cat Chili's Jamaican Paradise Cocktail is a fantastic tropical cocktail that tastes great.
One of our favorite green cocktails.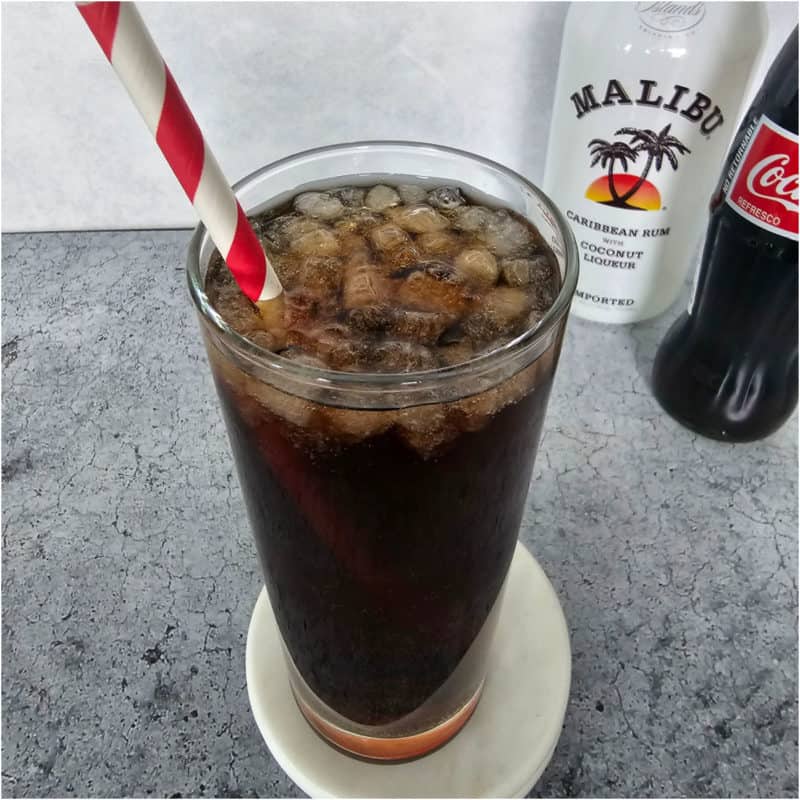 Ingredients: Malibu Coconut Rum, Coke or Diet Coke, or Flavored Coke
Easy Malibu and Coke Cocktail that tastes fantastic. The perfect combination of coconut rum and Coca Cola.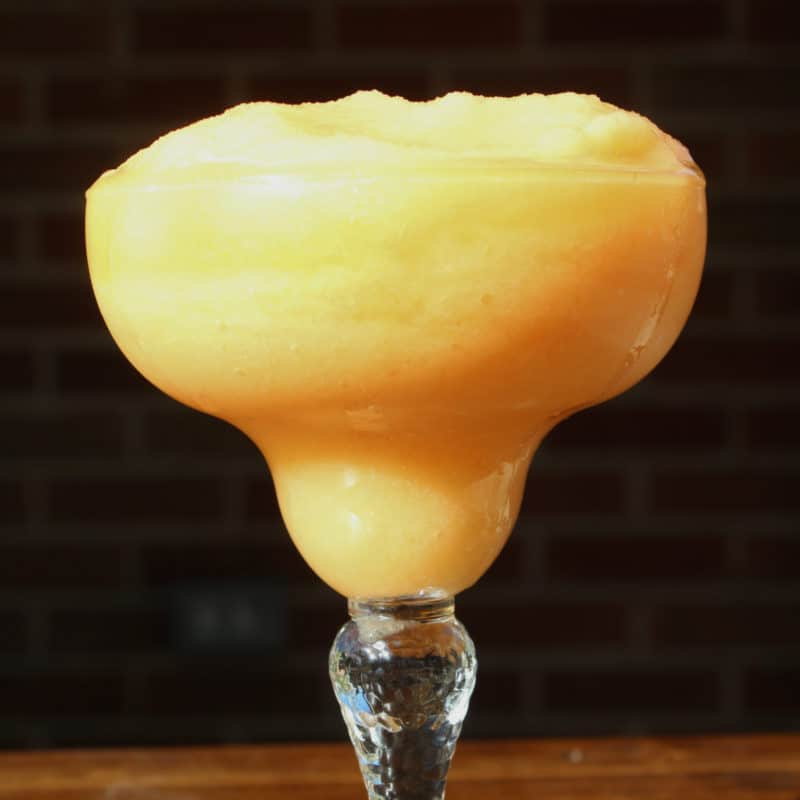 Ingredients: Malibu, Sweet and Sour, fresh peaches, Grenadine, and Ice
This Fresh Peach Daiquiri is so good! It tastes like you are biting into a fresh peach!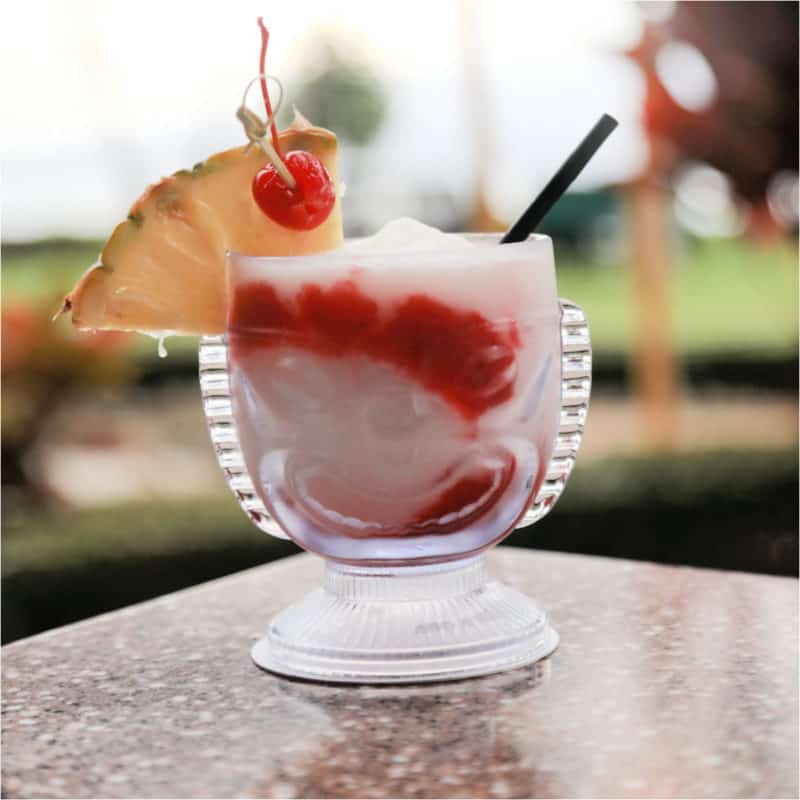 Ingredients: Light Rum, Coconut Rum, Strawberries, Banana, Pineapple juice, Cream of coconut.
A delicious fruity tropical cocktail that looks amazing.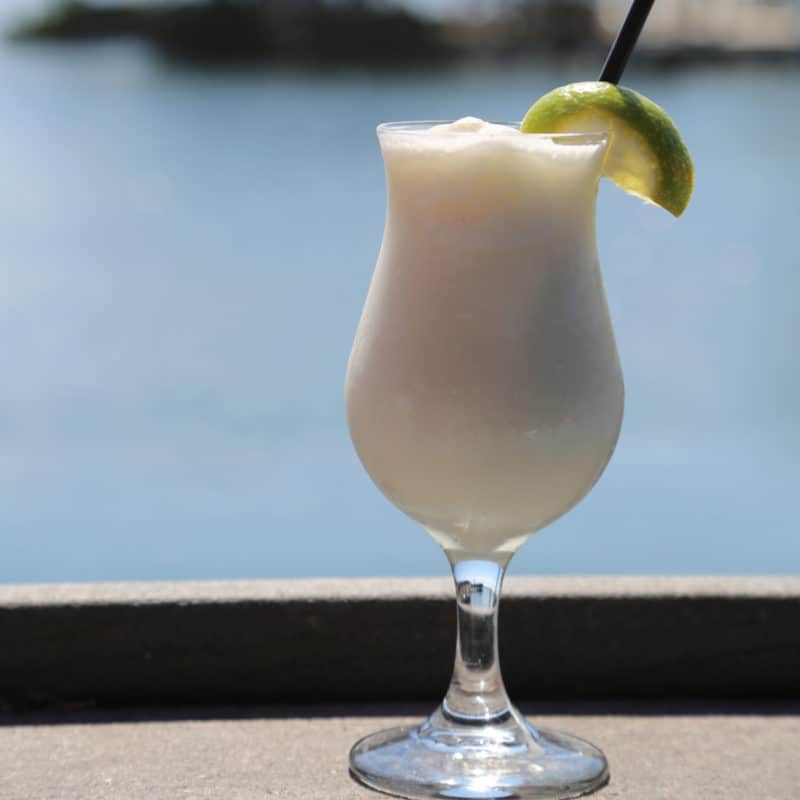 Ingredients: Coconut Rum, Key Lime Liqueur, Pineapple Juice, Pina Colada Mix, Cream of Coconut, Lime Juice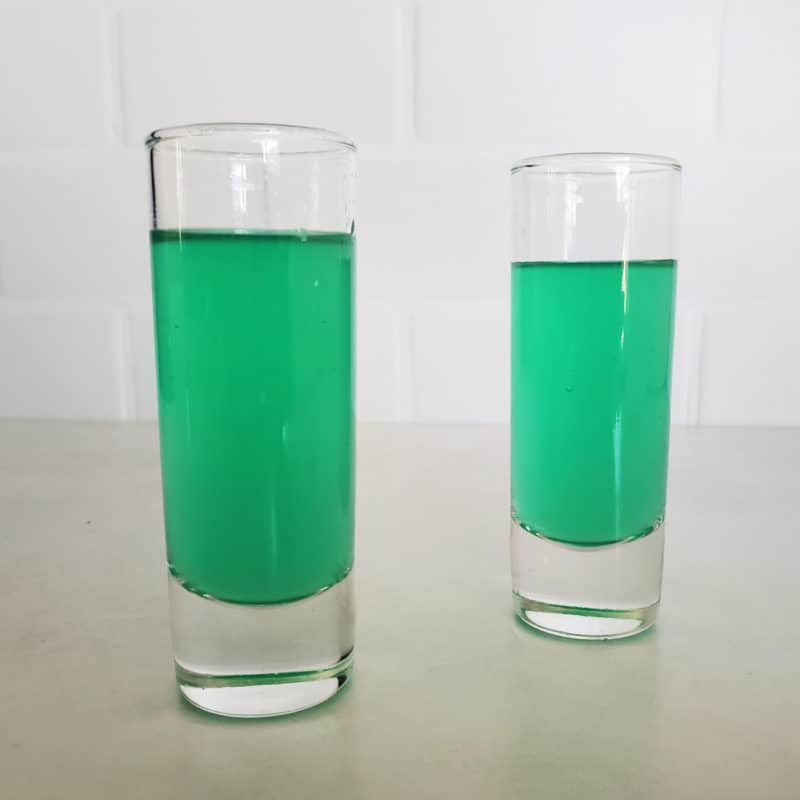 Ingredients: Blue Curacao, spiced rum, melon liqueur, coconut rum, sweet and sour, and pineapple juice
Liquid Marijuana Drink is a bright green cocktail shot that is perfect for party shots or a tiki party. The gorgeous green color makes this one of our favorite fruity cocktails.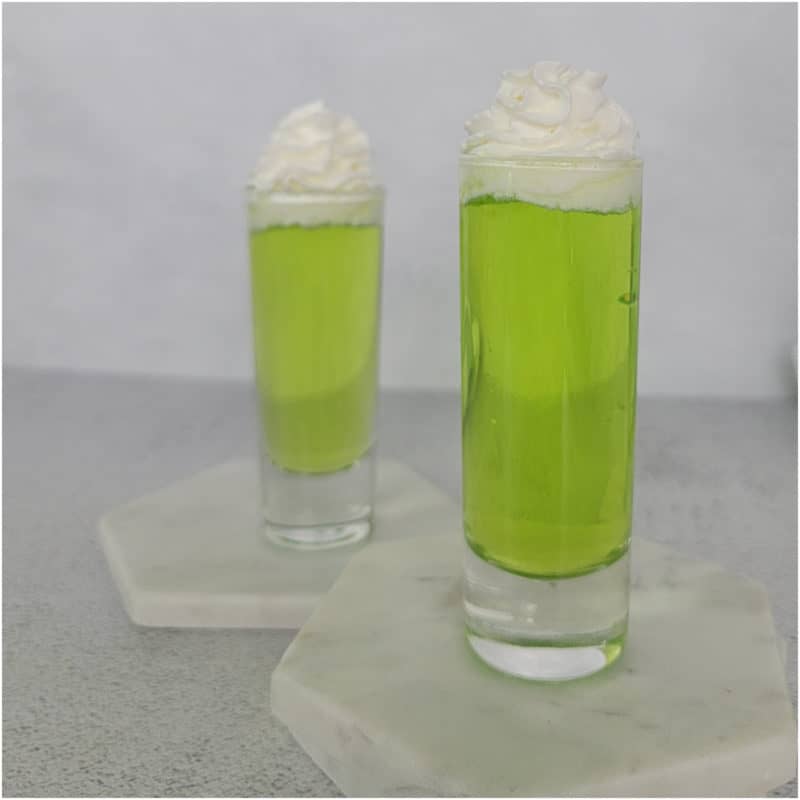 Ingredients: Melon liqueur, banana schnapps, coconut rum, pineapple juice, and whipped cream.
Super fun Scooby Snack Shot Recipe is a fun party shot! Bright green and tropical flavored it will be a hit at your party.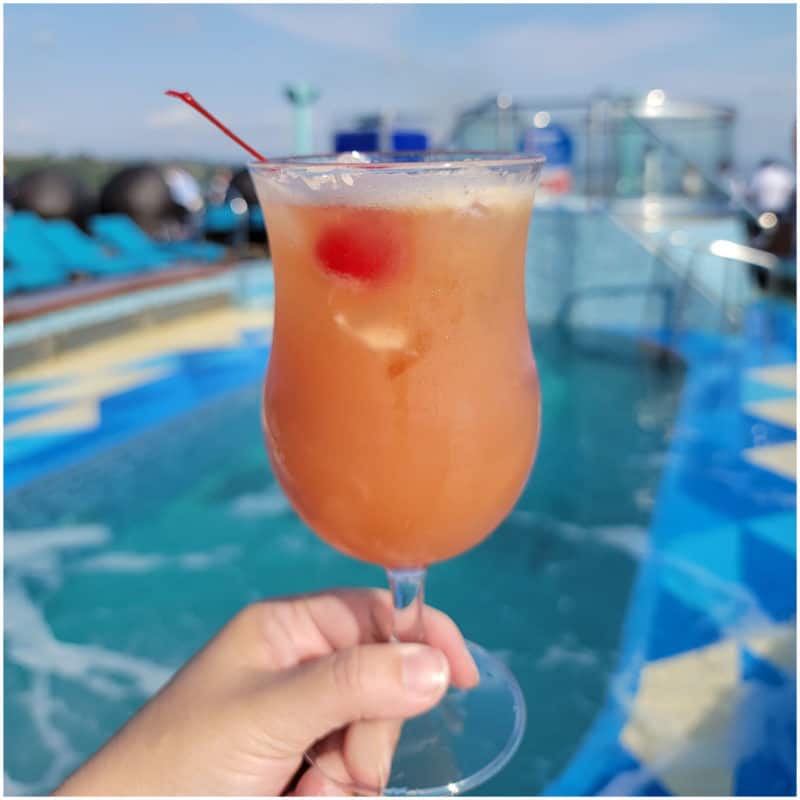 Ingredients: Vodka, coconut rum, peach schnapps, cranberry juice, orange juice, and pineapple juice.
The perfect tropical drink to remember your favorite cruise vacation.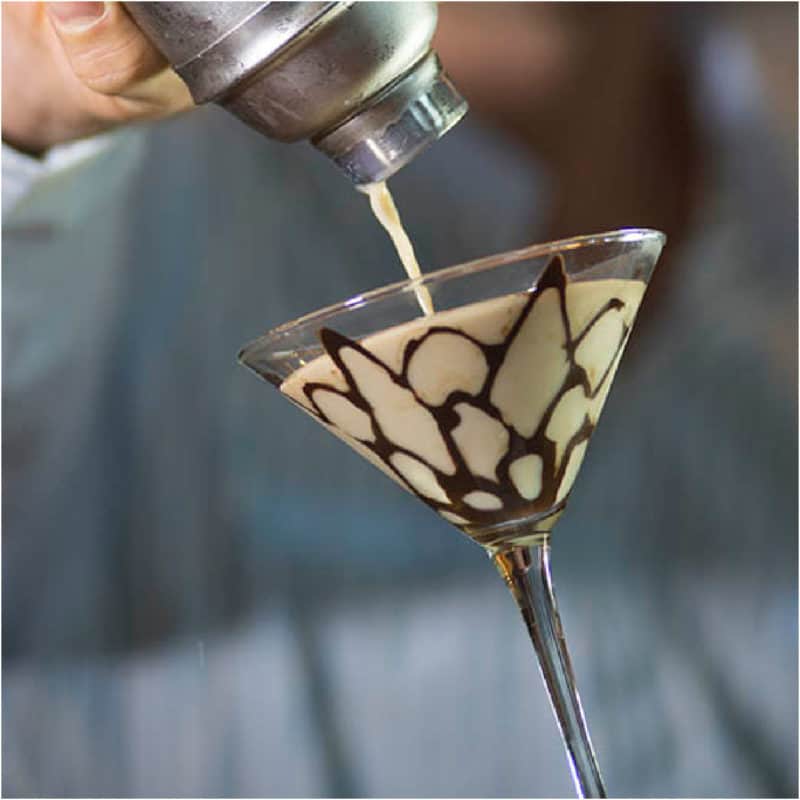 Ingredients: Coconut rum, Baileys Irish Cream, Frangelico, Peach Schnapps, Disaronno Amaretto, and Butterscotch Schnapps.
Delicious Tiramisu Martini Recipe! Super easy dessert cocktail is great for parties.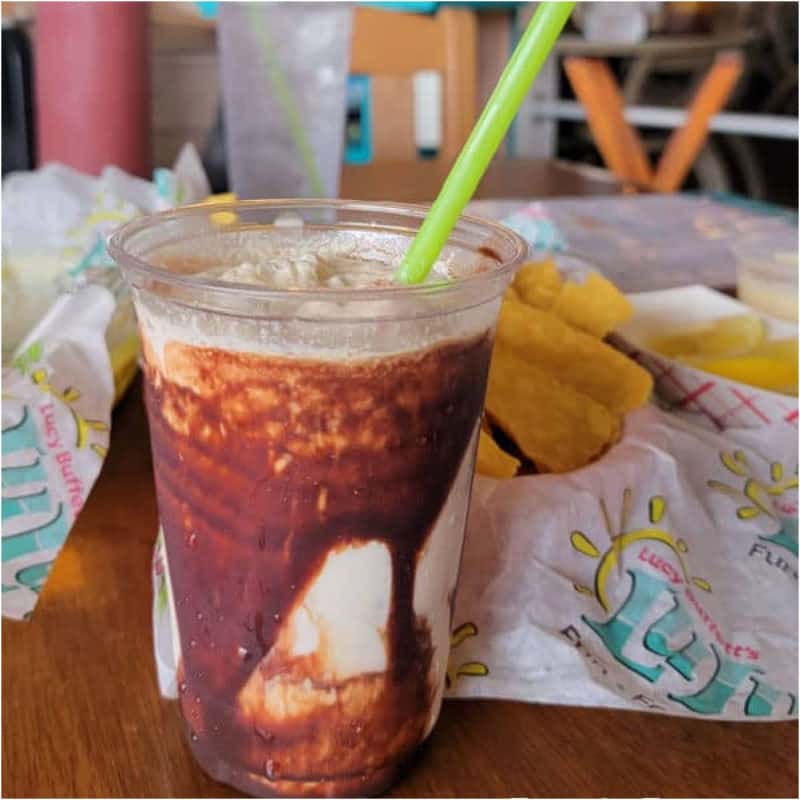 Ingredients: Kahlua, Coconut Rum, Crème de Cacao, Dark Rum, Half and Half, Vanilla ice cream, and chocolate syrup.
Bushwacker Drinks are the equivalent of a boozy coffee chocolate milkshake. This frozen cocktail packs a punch and many people will warn you not to get bushwacked by drinking one too fast.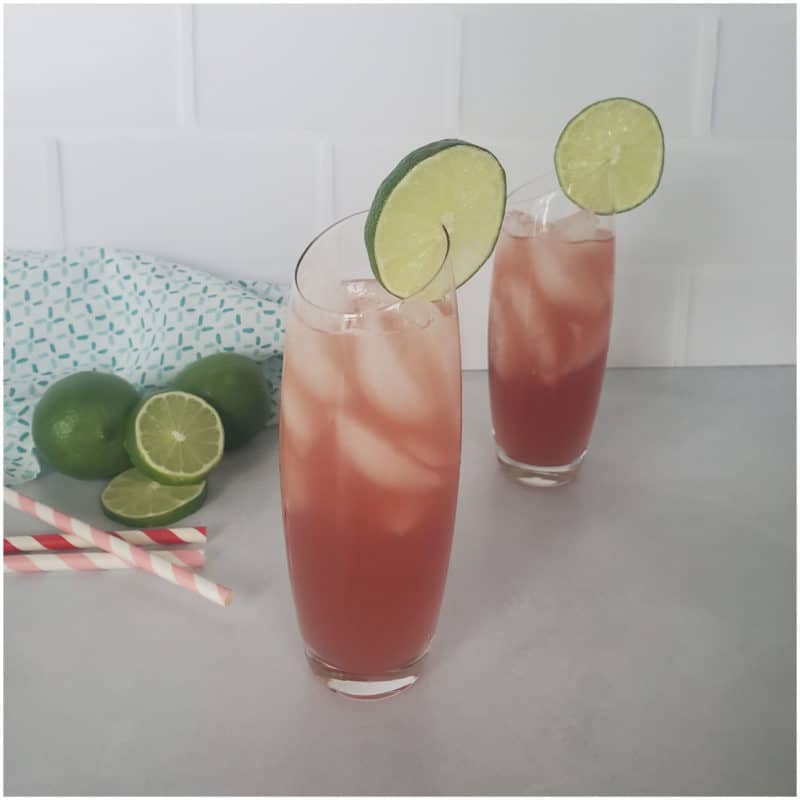 Add coconut rum to this Bay Breeze recipe to make a delicious Malibu Bay Breeze.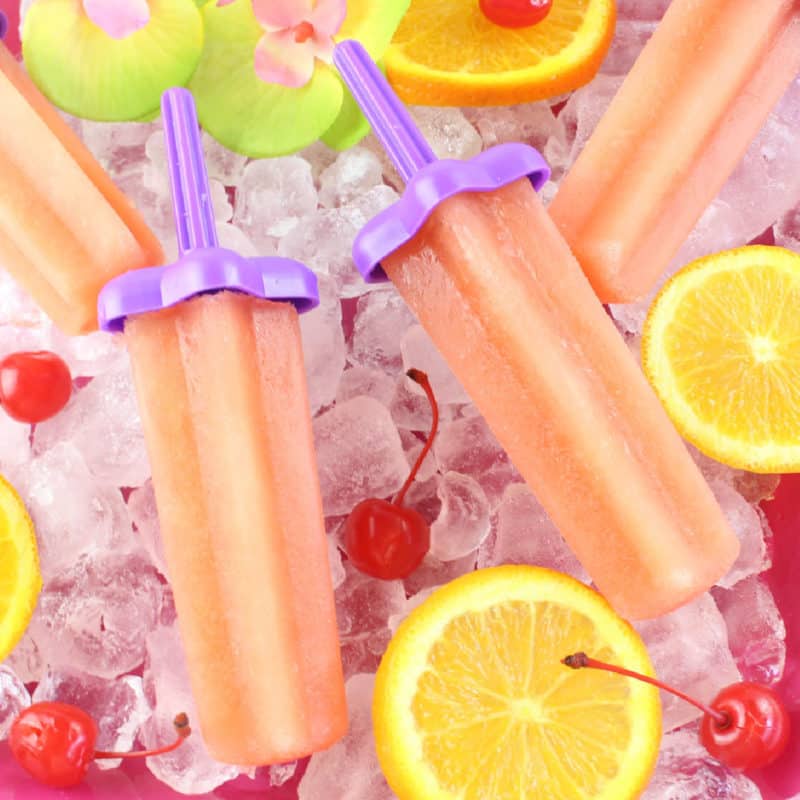 Enjoy a frozen Bahama Mama in popsicle form perfect for a hot summer day!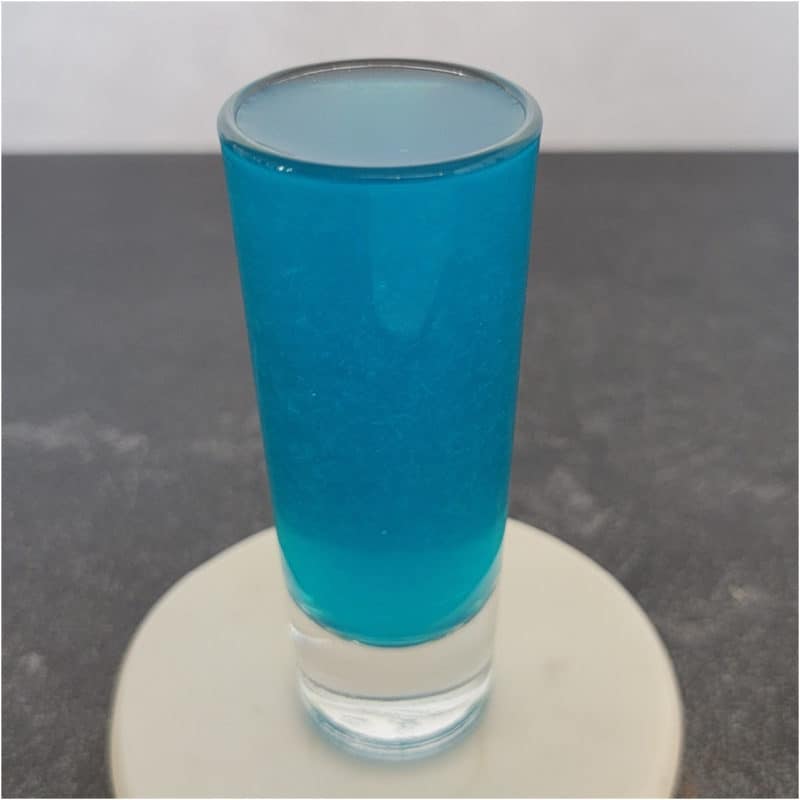 Easy Blue Balls Shot recipe is a fun party cocktail! This bright blue cocktail shot has a hint of coconut, peach, and orange flavor.
Malibu Rum Prices
These prices are from a large wine and liquor store in Spokane, Wa
If you are wondering if Malibu rum is expensive you will be happy to know that it is a budget-friendly flavored rum.
50 ml - $1.49
375 ml - $8.99
750 ml - $11.99
1 L - $12.99
1.75 L - $21.49
In Washington we also pay an additional liquor and liter tax.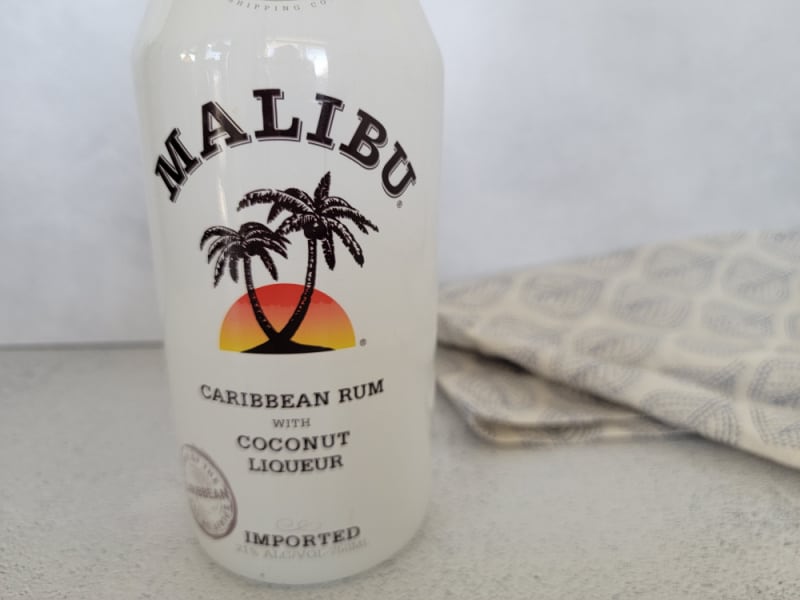 Additional Malibu Rum Flavors
Along with the original Caribbean Rum with Coconut Liqueur the brand also produces:
Malibu Original
Malibu Watermelon
Malibu Lime
Malibu Strawberry
Malibu Pineapple
Malibu Mango
Malibu Passion Fruit
Malibu Tropical Banana
Malibu Black
Pina Colada Cocktail in a Can
Strawberry Daiquiri Cocktail in a Can
Malibu Splash Watermelon, strawberry, lime, passion fruit, and pineapple.
Malibu Rum Punch, Blue Hawaiian pouches
Original Coconut Rum ingredients
Ingredients: Caribbean rum (molasses/sugarcane distillate), water, sugar, flavoring (with coconut extract)
There are no known allergens in Malibu including crustaceans, nuts, fish, peanuts, milk, celery, mustard, lupin, or mollusks.
How many calories in Malibu Rum?
1 oz has 51 calories.
How many Carbs in Malibu Rum?
1 oz has 13.4 grams of carbs
Is Malibu Rum Gluten-Free?
There are no ingredients containing gluten in Malibu Original, Malibu Black, Malibu Flavors.
Malibu Rum Sugar Content
1 shot has 0 g of sugar
Is Malibu Rum Vegan?
Malibu does not use any animal derivatives in their products BUT one of the sugar suppliers does use a process that is not considered vegan-friendly.
How long does Malibu Coconut Rum Last?
The recommended shelf life is 2 years. It can be consumed after 2 years but the flavor may fade.
Does Malibu Rum go Bad?
The flavor can fade over time. After a couple of years the coconut flavor sweetness may not be as strong as it was when you opened the bottle.
Cocktail Tools
Ice Cube maker - This ice cubes maker produces the most amazing cubes of ice perfect for cocktails. It easily fits in the freezer and you can make up to 3 trays of round ball ice at a time.
2 ounce shot glasses - We love these 2 oz shot glasses especially for layered shots.
Bar Spoon - Bar spoons help to create layers in the cocktail shot. They fit perfectly into the cocktail shot glass.
Cocktail Shaker – This cocktail shaker comes with a fantastic set of tools
Stemless Martini Glasses - These stemless martini glasses are fantastic.
Jell-O Shot Cups - We suggest using two-ounce Jell-O shot cups.
OXO angled jiggers - these are our go-to measuring tools for cocktails. They work perfectly for pouring in layers for cocktails.
Margarita Glasses - We like the look of classic margarita glasses but you can use any glass for this great cocktail.
Hurricane Glass - For a truly tropical look serve this drink in a hurricane glass.
Copper Mule Mugs  - Copper Mule Mugs are the classic way to serve Moscow Mules. The copper mugs keep them nice and cold and look amazing. Check out all of our Mule Drink Variations.
Official Website 
Malibu is owned by the Pernod Ricard group.
Great Cocktail Recipe Collections
Funny Cocktail Names - From Duck Farts to Nutty Irishmen, this funny drink names collection will have you giggling and finding tons of great new cocktails to enjoy!
Ginger Beer Cocktails - All of our best cocktail recipes made with ginger beer.
2 Ingredient Cocktails - These easy cocktails are made with gin, rum, vodka, and other great spirits.
Cocktails with Grenadine - One of the most popular mixers for cocktails and mocktails. How to mix with it, what it tastes like, and how to use it.
Blue Curacao Cocktails - Epic Guide to Blue Curacao Drinks, including bright blue martinis, cocktails, and shots!
RumChata Cocktails - Check out this rum based cream liqueur that makes an epic mixed drink.
Fireball Drinks - Spice up your cocktails with this great cinnamon flavored whiskey
Check out all of our Cocktail Recipes
Do you love recipes? Check out our copycat recipes, dessert recipes, and our CrockPot Recipes.
Follow Tammilee Tips on MSN, Facebook, Instagram, and Pinterest, for all of our recipe posts.