We were on the Golden Princess Cruise Ship for our Alaska Cruise. We have been on a few Princess Cruise ships and always enjoy them. I thought it would be fun to put together our top 10 list of things we loved on the Golden Princess Cruise Ship.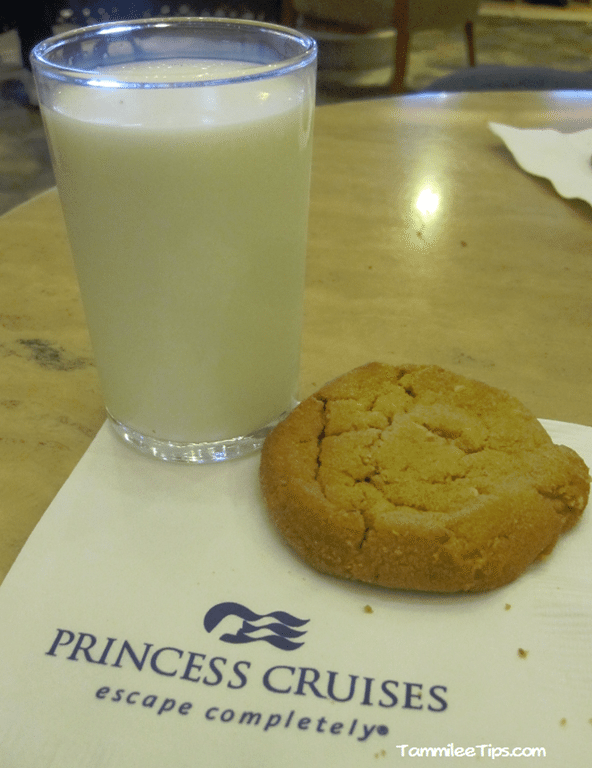 Top 10 Things on the Golden Princess Cruise Ship
1. Cookies and Milk
During the afternoon a Golden Princess staff member pushes a cart around the atrium and serves warm cookies and milk. This was one of my favorite parts of the day. Where else can you sit back and have a warm chocolate chip cookie and cold glass of milk while watching the beautiful Alaska landscape go by.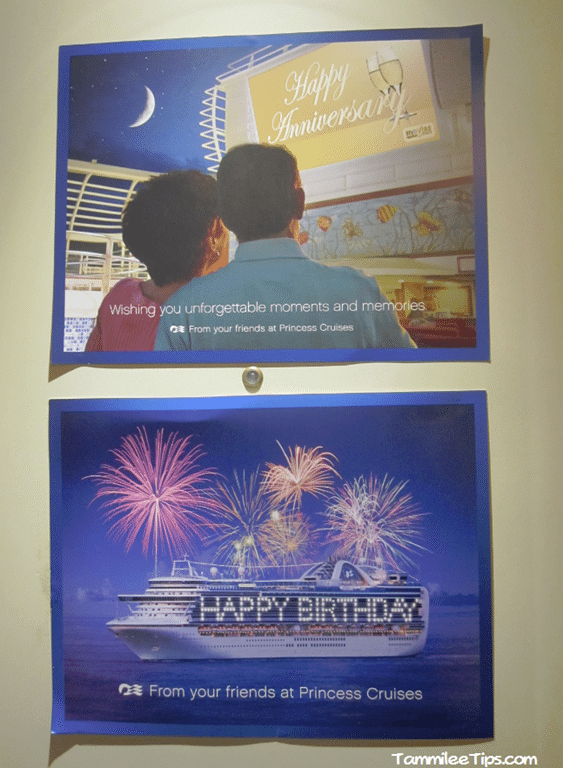 2. The little details
One thing we love about Princess Cruises is the little details. The chocolate treats on our bed each night. The fresh flowers in the bathroom and dining room tables. The staff puts up birthday and anniversary signs and balloons on the door to help you celebrate.
3. The Wake Show
The Wake Show was so much fun to start the day with. The Wake Show team members were fun, upbeat, and knew the Alaska area.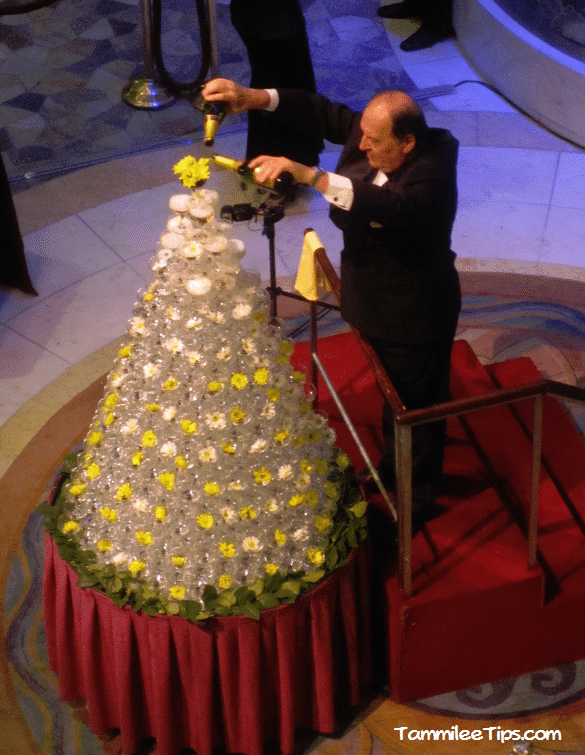 4. The Service
The service on the Golden Princess was so impressive. The staff gets to know you and treats you like friends.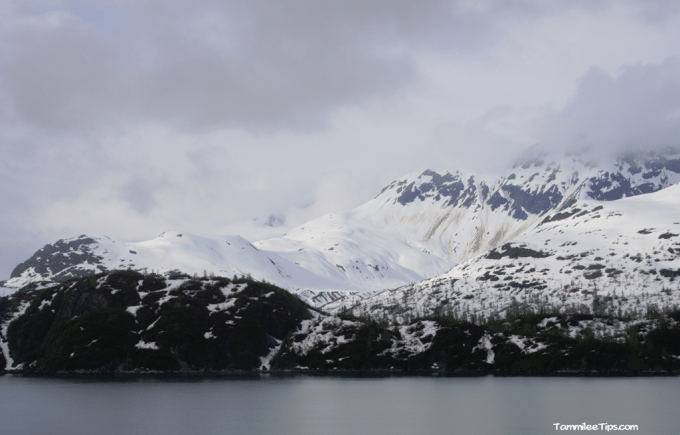 5. Walking on deck 7
The Golden Princess has a walking deck on deck 7. You can walk all the way around the boat getting exercise and enjoy the amazing views of Alaska.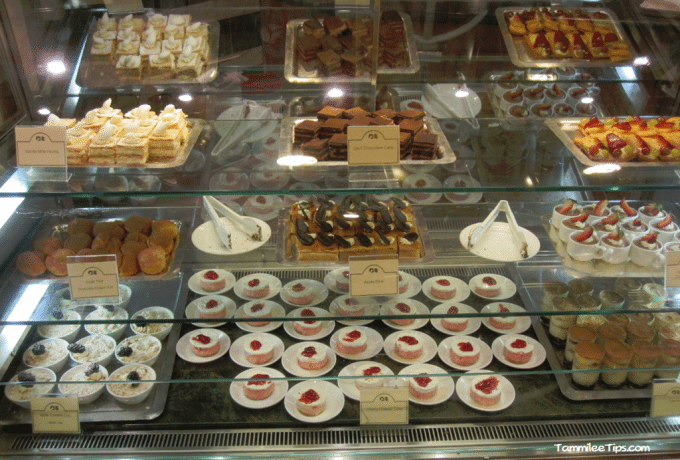 6. International Café
The International Café is located in the atrium area of the Golden Princess. They serve the most amazing sweet treats and sandwiches.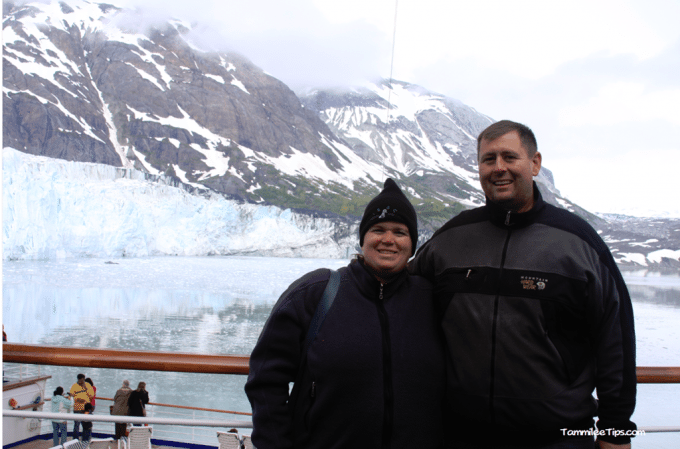 7. Standing on the deck above the bridge.
On the Golden Princess, you can stand on the deck above the bridge. This was our favorite place to view Glacier Bay.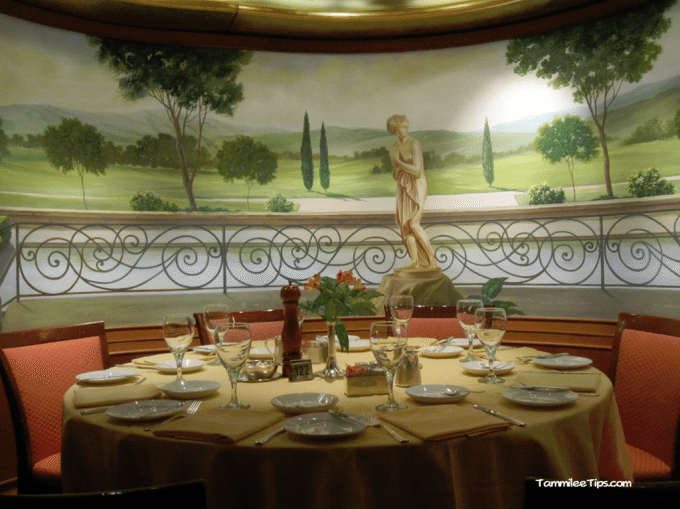 8. Sit Down Dining
The sit-down dining on the Golden Princess was amazing. I ended up taking my camera to dinner each night so I could get a picture of the amazing food. Our waiters were wonderful and so much fun to talk with each night.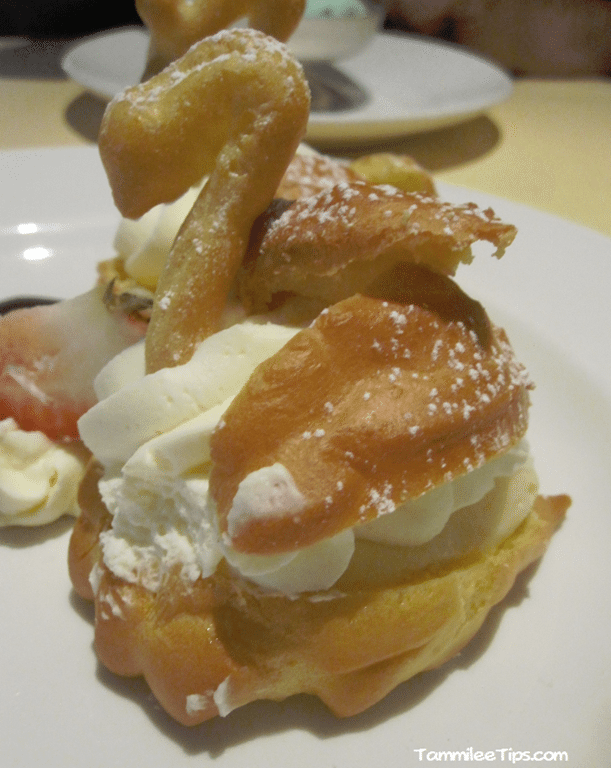 9. The food, the food, the food
Oh my goodness I do not want to admit how much weight I gained on the Golden Princess. Let us just say I thoroughly enjoyed the amazing food presentation.
One of the things we love about cruises is you do not have to worry about trying a new type of food. If you don't like it no one is going to be upset or charge you extra. You have the chance to try out new foods without worrying about the cost.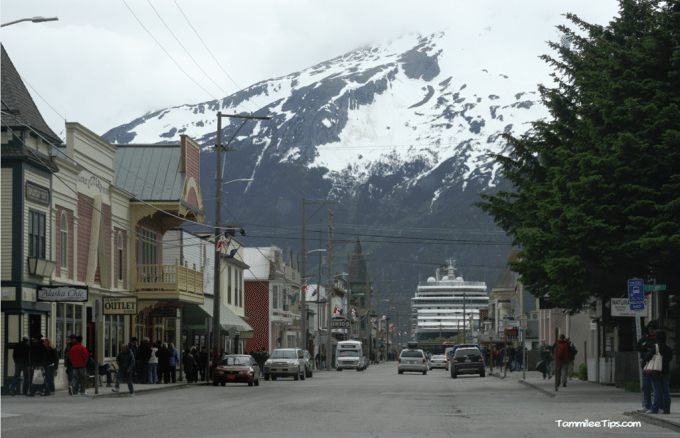 10. Ports of Call
The Golden Princess visited some truly amazing Alaskan ports of call including Skagway, Juneau, Glacier Bay, and Ketchikan.
We had such an amazing time on the Golden Princess. I can not wait until our next adventure on a Princess Cruise Ship.
Check out the epic fruit animal carvings on the Golden Princess.
Additional Alaska Cruise Articles
Alaska Cruise What to Wear Guide
Great Alaskan Lumberjack Show Ketchikan
Check out all of our Alaska cruise Travel guides