We had such a fun day in Juneau on our Alaska Cruise. We decided to rent a car and explore as much as we could during the day. The ship was in port for most of the day so it worked out great.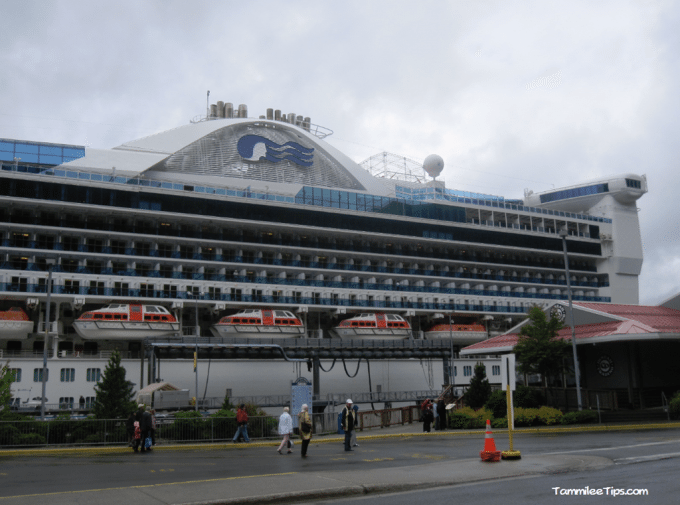 The cruise ship docks right near the town of Juneau. You can easily walk into town and visit the shops and restaurants.  The rental car company picked us up right across the street from the ship and we were off for the day. One thing to know is the boats do not announce on the top decks when you can disembark like they do in other ports. There are noise regulations in Alaska ports so make sure you are inside and able to hear the announcement that you can disembark.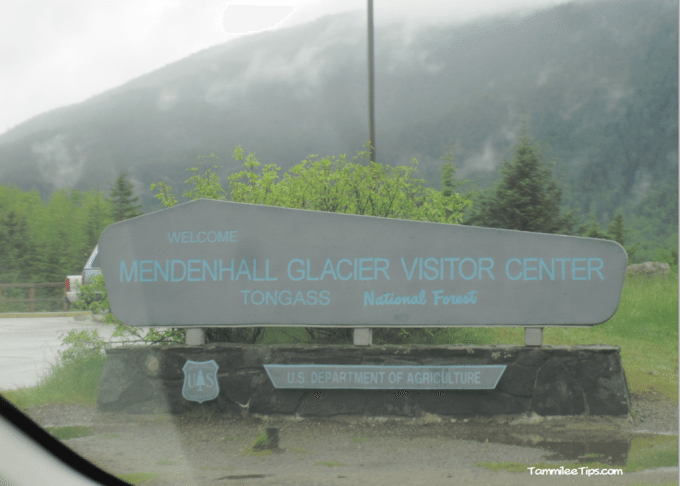 As soon as we had our rental car we headed to Mendenhall Glacier. We were really excited to be one of the first visitors at the Mendenhall Glacier.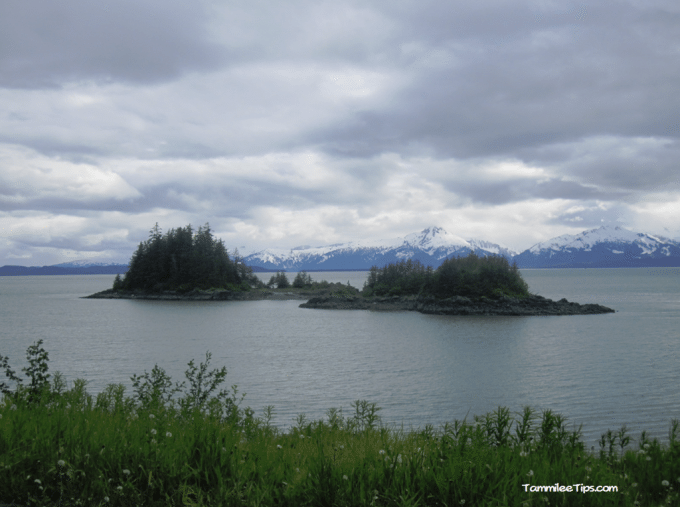 After spending time at Mendenhall Glacier we decided to drive along the coastline. We knew that the road ended and you really can not drive out of Juneau since the roads end on both sides. It was a gorgeous drive along the coastline. We saw seals, birds but sadly no whales.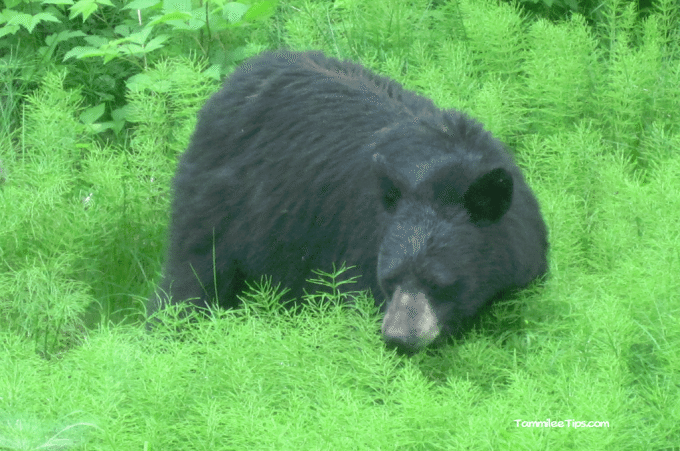 We did get to see a Black Bear along the side of the road. The photo above was taken with my cell phone. Yes, the window was up the entire time we were near the bear. He was happily munching along as we sat and watched him.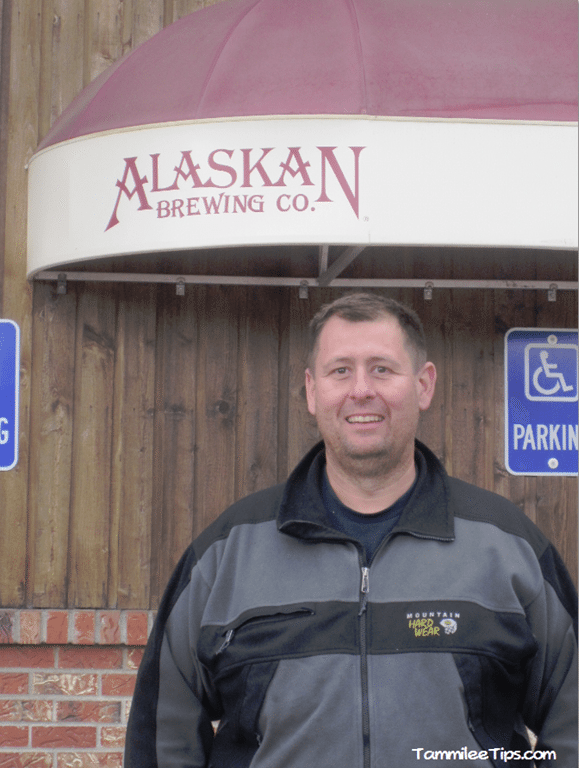 On our way back into town, we stopped at the Alaskan Brewing Company. We ended up arriving 5 minutes before they closed so John had a chance to try a beer and get a couple of souvenirs but we did not get to spend much time there.
After stopping at Costco, Walmart and a few other places for souvenirs we decided to drop the car off and walk into town. The great thing about renting a car is they dropped us off right across from the cruise ship. We were able to drop off all of our purchases before heading into town. I think John would have preferred holding onto the packages so I did not have 2 free hands to do more shopping.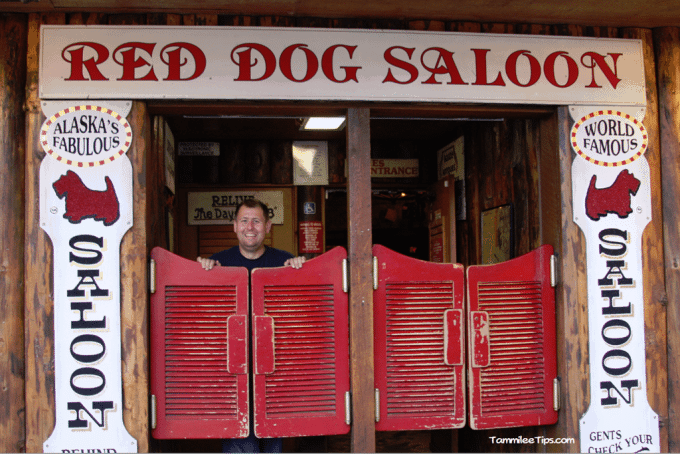 In Juneau, the Red Dog Saloon is not to be missed!
Juneau is a really easy city to walk around in. You can easily access great shopping and restaurants from the boat. On our next trip to Juneau, I can't wait to spend more time exploring the city.