We ended our day in Juneau with an evening at the Red Dog Saloon! I am not sure how to describe the Red Dog Saloon other than purely Alaska!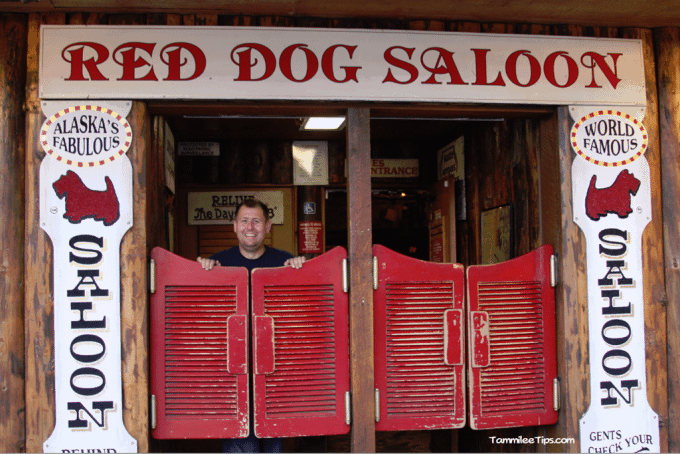 Red Dog Saloon, Juneau Alaska
You can not miss the Red Dog Saloon walking down the main street of Juneau. The bright red swinging doors beckon you to come and visit.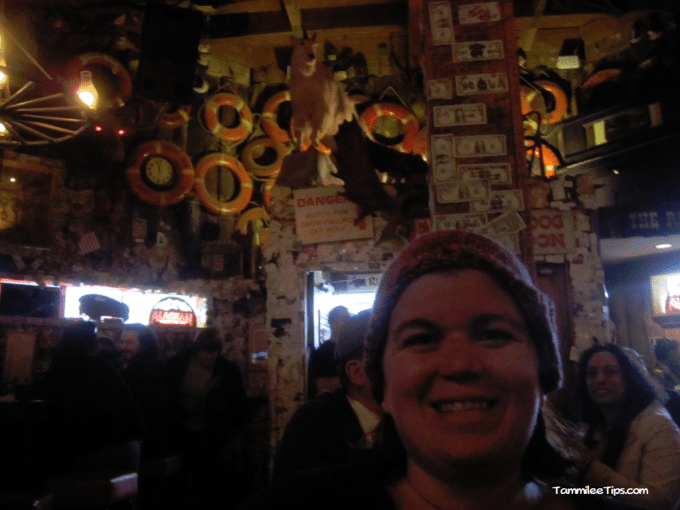 The inside of the Saloon is eclectic and random Alaska that is for sure. There are bears, moose, and other assorted Alaskan animals on the wall. There are dollar bills, amusing signs and well so much more you just have to see to believe.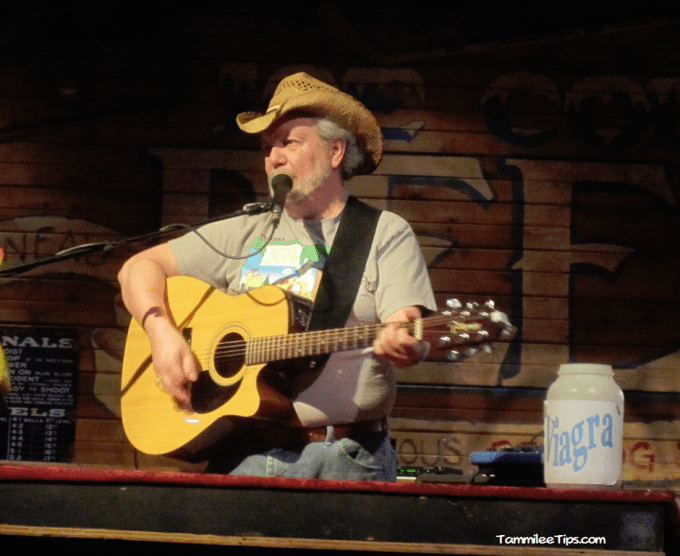 The singer at the Saloon is crazy fantastic! Oh my goodness I had tears running down my eyes from laughing so hard. And yes that is a Viagra fund sitting next to the singer, he also had a lost blind puppy fund and a help me pay my bills fund.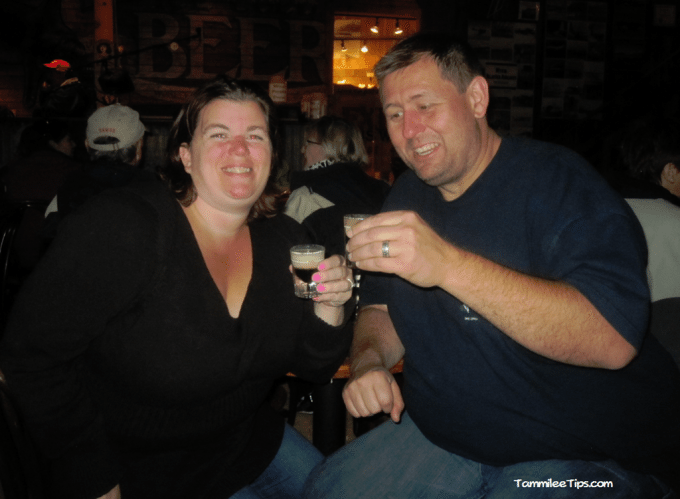 We had heard that no trip to the Red Dog Saloon is complete until you have a Duck Fart shot. (I have to admit I forgot to get a picture of the first shot so we had to order another 1 or was it 2?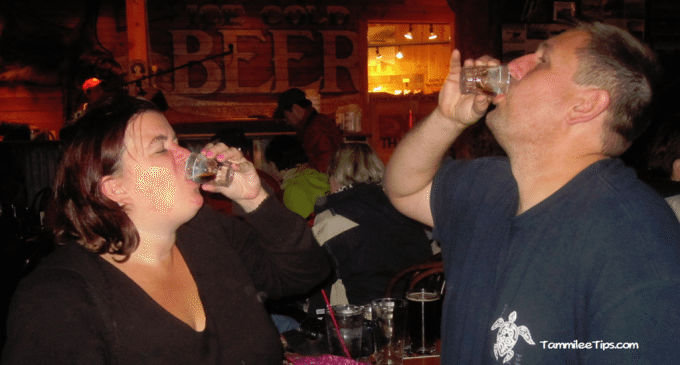 The Duck Fart was well a Duck Fart.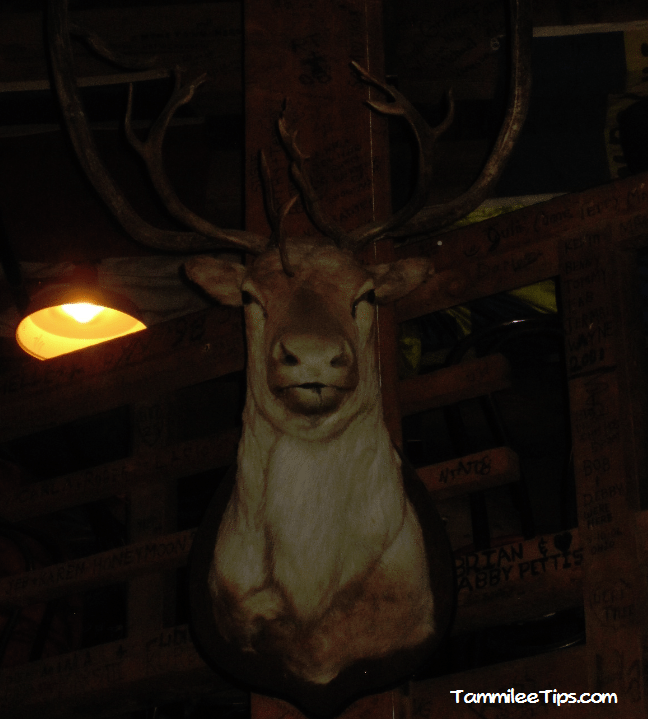 But being in Alaska and having a duck fart while a giant reindeer looks down on you is pretty darn amusing.
Are kids allowed in the Red Dog Saloon?
Yes, adults must be with them.
Open Daily 11 AM-9 PM
Address - 278 S. Franklin Street, Juneau AK, 99801
Additional Alaska Cruise articles
Red Onion Saloon - Skagway, Alaska
Juneau Whale Watching Excursion
Check out all of our Alaska Cruise Guides