Hi! Today I am excited to share with you a super easy Nutella Mug Cake Recipe!
BUT first I wanted to thank you for your patience over the past few weeks. Many of you have reached out worried that there have not been as many recipes posted the past few weeks. I wanted to let you know what what I have been doing and why the posts were a bit random.
Over the past few weeks I have been deep cleaning the blog. When I started Tammilee Tips almost 5 years ago I had no clue what I was doing and just started typing. Over the past 5 years I have learned a ton and wanted to make sure that the blog reflected this. I cleaned out over 9,000 blog posts that don't matter today!
I want to make sure that when you search the blog, click on a link or try and find something you find exactly what you are looking for. I hope that you enjoy the update and please know that posts will be coming a lot more often this month.
I am still doing a bit of clean up but I have done the majority of the crazy clean up and now it is all about refinement.
OK, Now that we are caught up to date on life and the joys of cleaning out 9,000 blog posts……there was a lot of chai tea and late nights involved in this….Let's chat about today's amazing recipe for Nutella Mug Cake!
First let me say HELLO YUM! This Nutella Mug Cake Recipe makes enough for 2 people if you feel like sharing.
I would not hold it against you if you hoarded all of the Nutella Mug Cake for yourself while curled up on the couch basking in the Spring sunshine!
This recipe comes from the amazing 250 Best Meals in a Mug: Delicious Homemade Microwave Meals in Minutes
 Cookbook! I am totally madly deeply in love with this cookbook!
I have been trying so many recipes that I can't wait to share with everyone over the upcoming weeks.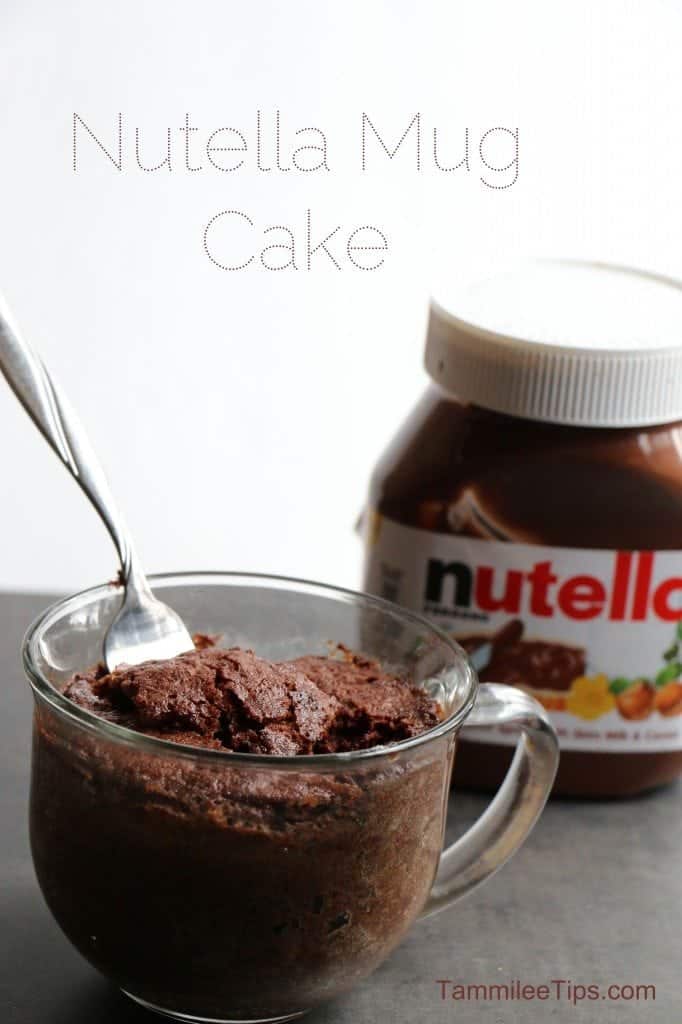 There are so many things I love about this Nutella Mug Cake Recipe!  It only takes a few minutes to prepare and cook…which means I get yummy Nutella goodness in less than 5 minutes
Nutella Mug Cake
Ingredients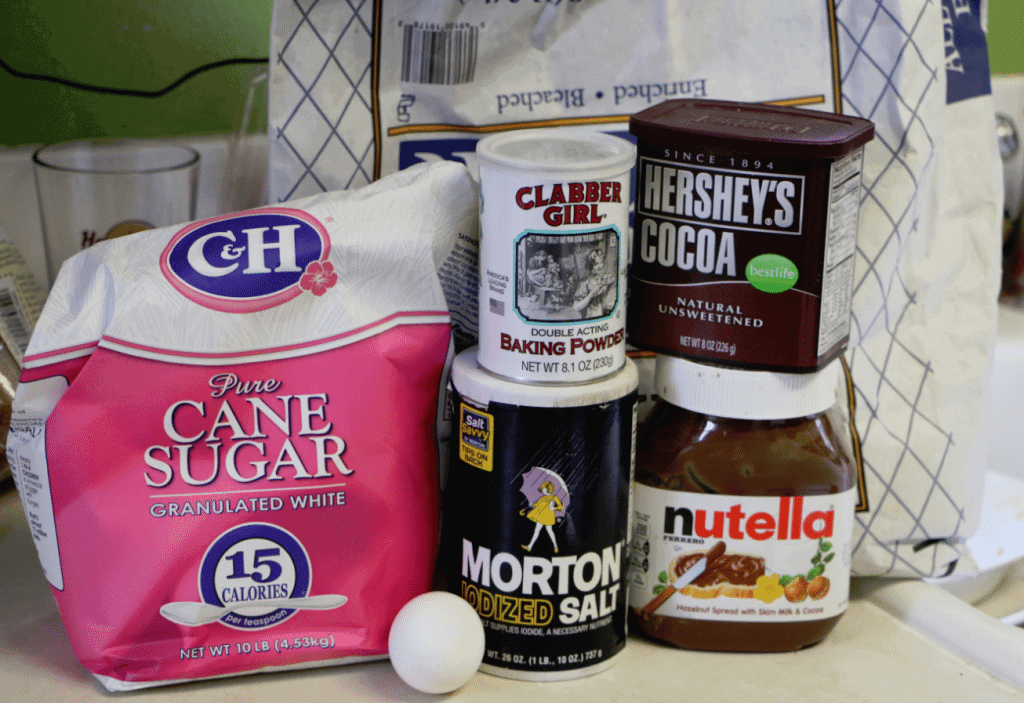 2 tbsp all-purpose flour
1 1/2 tbsp unsweetened cocoa powder
1/4 tsp baking powder
pinch salt
1 large egg
1 tbsp granulated sugar
2 tbsp nutella
Directions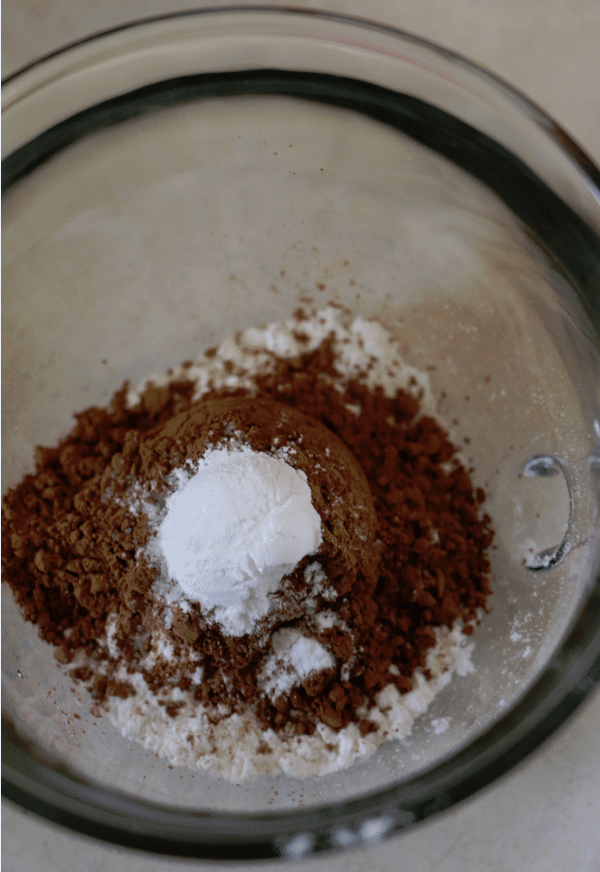 1. In a mug, combine flour, cocoa powder, baking powder, and salt.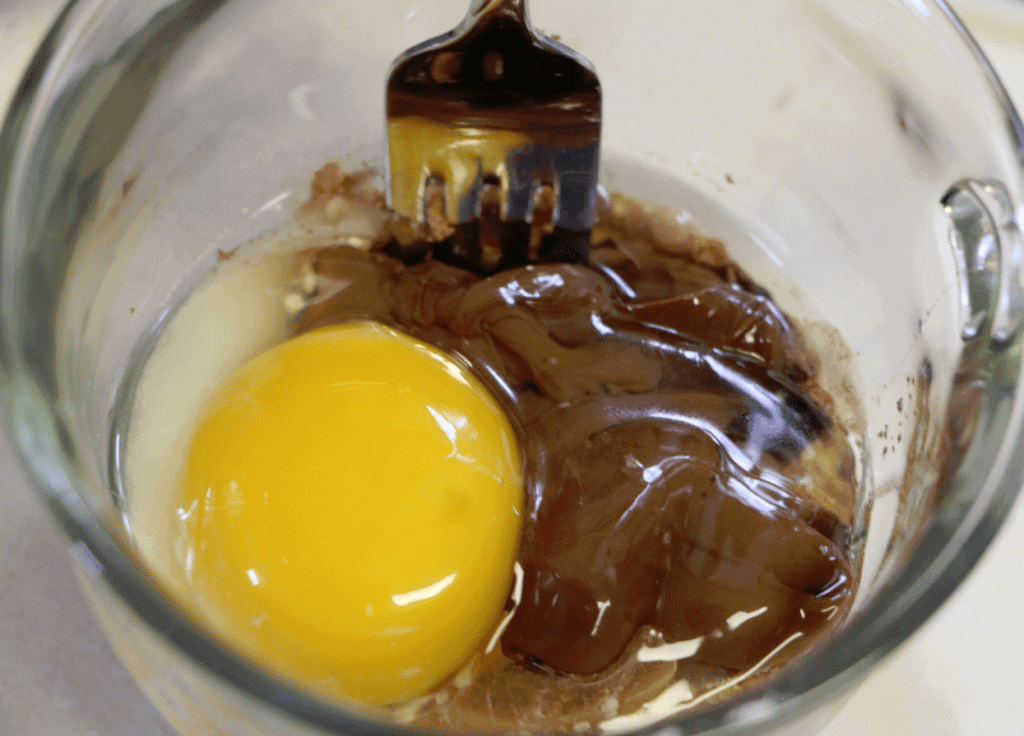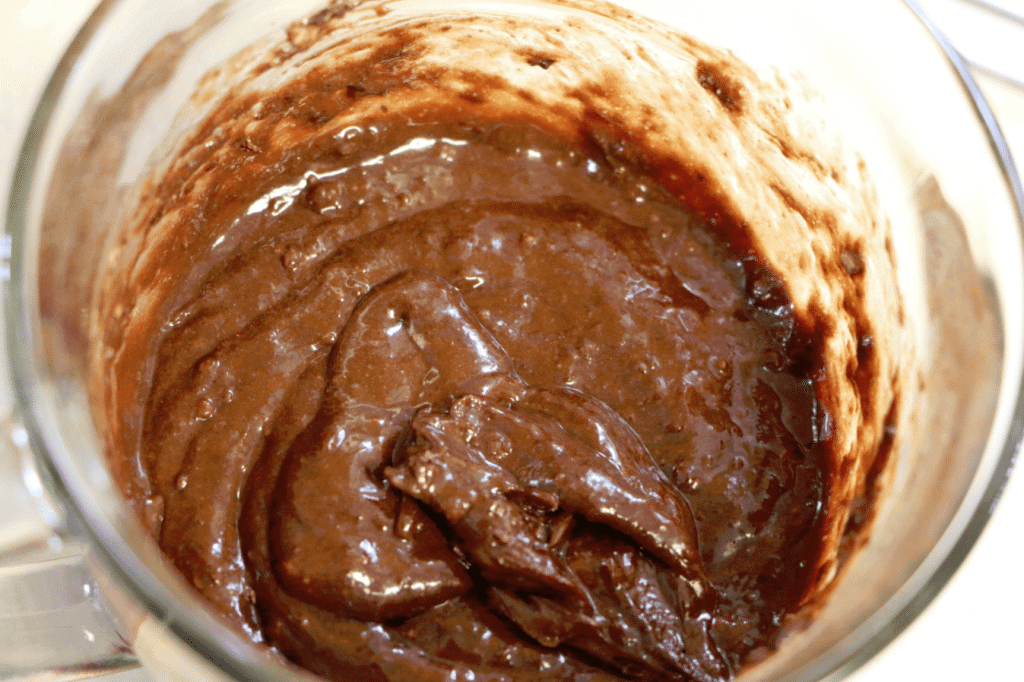 2. Beat in egg, sugar, and Nutella with a fork until very well blended
3. Microwave on high for 75-90 seconds, or until risen and center is set.
4. Let cool slightly before digging in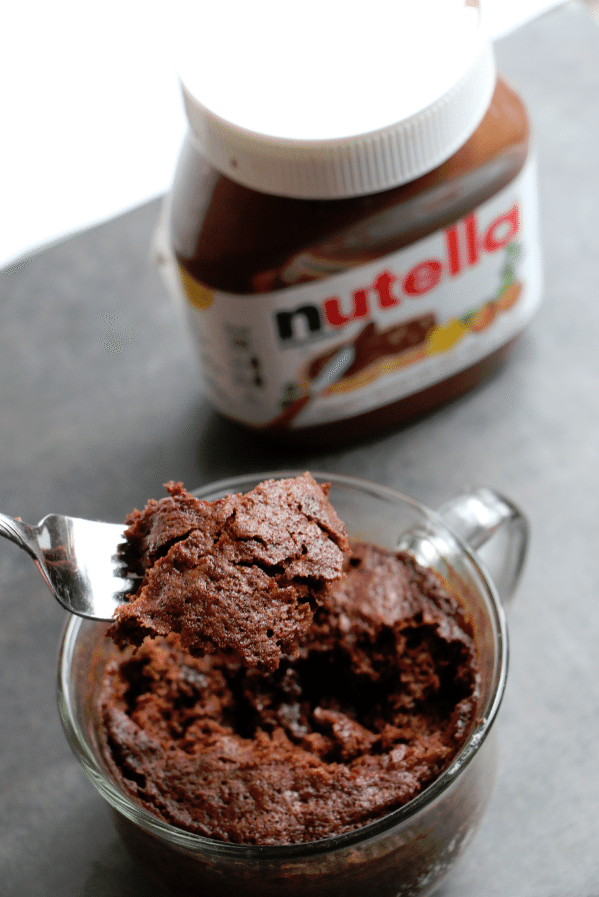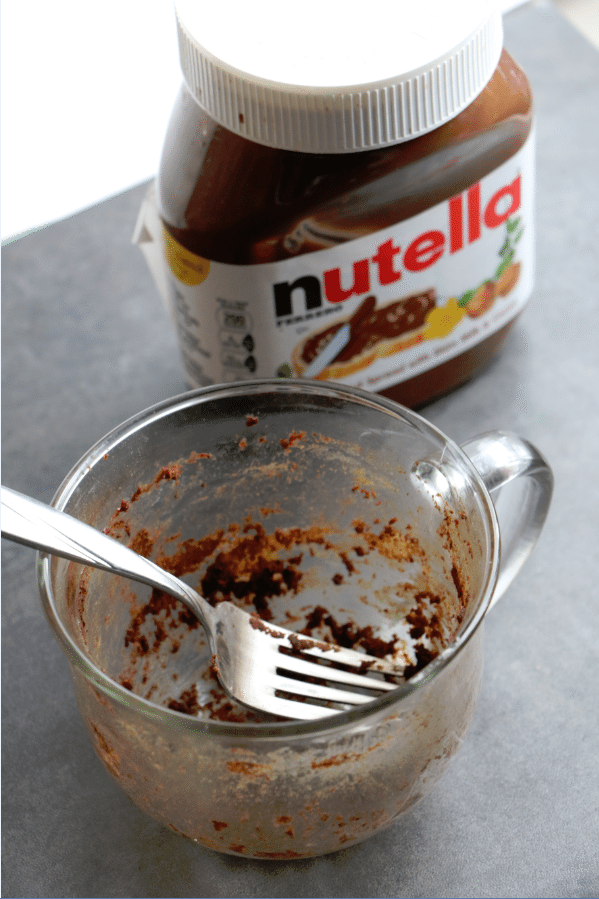 This Nutella Mug Cake recipe is so good I used a fork to scrape out all the bits that I could 🙂

Do you love recipes? Check out our copy cat recipes, dessert recipes, and our Crock Pot Recipes.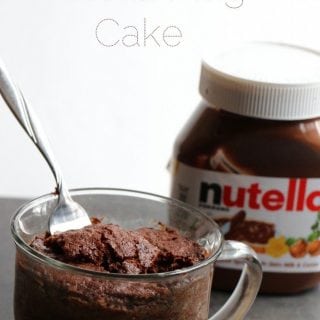 Super easy to make Nutella Mug Cake Recipe
Print
Rate
Ingredients
2

tbsp

all-purpose flour

1 1/2

tbsp

unsweetened cocoa powder

1/4

tsp

baking powder

pinch

salt

1

large egg

1

tbsp

granulated sugar

2

tbsp

Nutella
Instructions
In a mug, combine flour, cocoa powder, baking powder, and salt.

Beat in egg, sugar and nutella with a fork until very well blended

Microwave on high for 75-90 seconds, or until risen and center is set.

Let cool slightly before digging in