Be prepared to enjoy amazing food during your visit to Sanibel and Captiva Island! There is a wide range of restaurants available on the islands. These are some of our favorite restaurants that we experienced during our visit! These 8 Sanibel Island Restaurants not to miss are our favorites from visiting the islands multiple times.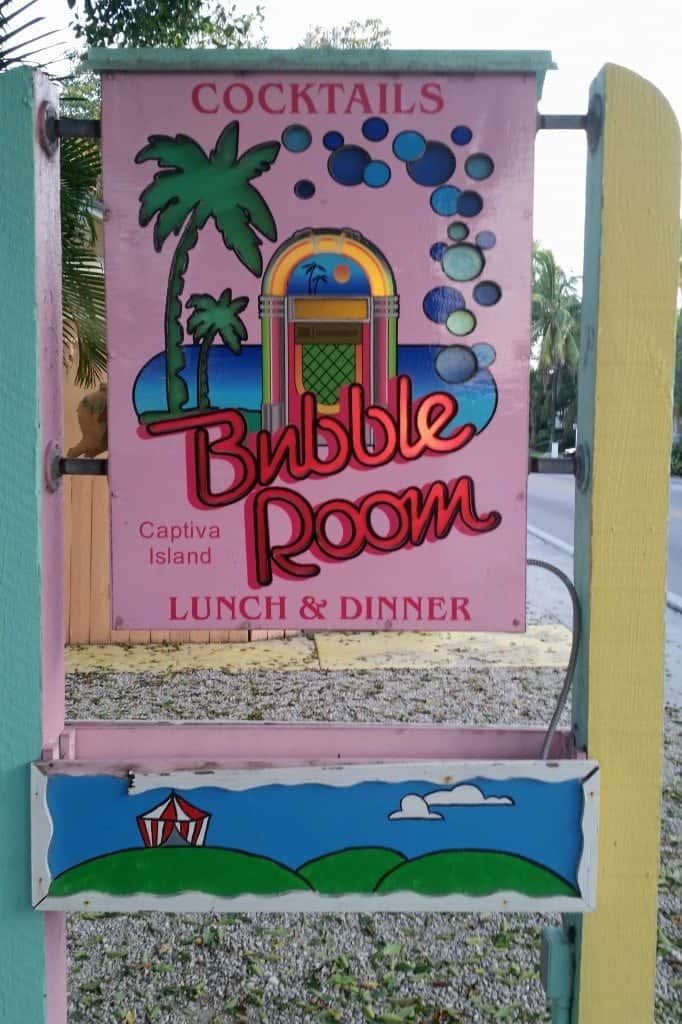 What are the best Sanibel Island Restaurants?
1. The Bubble Room
Ok, I have to tell you a funny story about the Bubble Room. I visited Sanibel Island way back when while I was in college and heard about the Bubble Room. For some reason I envisioned the Bubble Room being a really upscale expensive restaurant which it is not!  The Bubble Room is a fun, eclectic must see on the island!!! I can't believe we missed out on the experience years ago because we thought it was too expensive. During our recent visit to Captiva Island , e made a point of visiting the Bubble Room and it did not disappoint at all!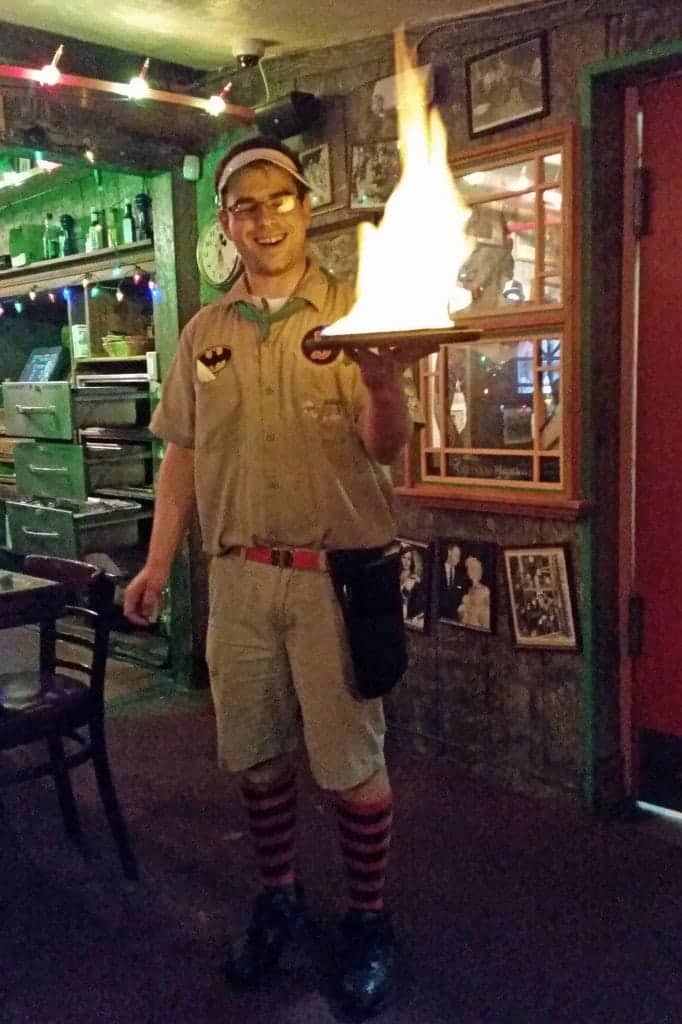 Ed our server was hilarious! He told us he looked like a miniature version of Rick Moranis so life was pretty much what it was and he was going to have fun with it! His humor continued during our entire visit. We had heard that the bubble bread is a must try and let me tell you it is amazing! They bring you a plate of bubble bread and cinnamon rolls when you sit down….hello yum! Any restaurant that brings you cheese bread and cinnamon rolls wins in my book. We also had the Greek flaming cheese which is also a must order! Where else can you get a plate of cheese with flames shooting out from it.
Everyone told us that desserts were not to be missed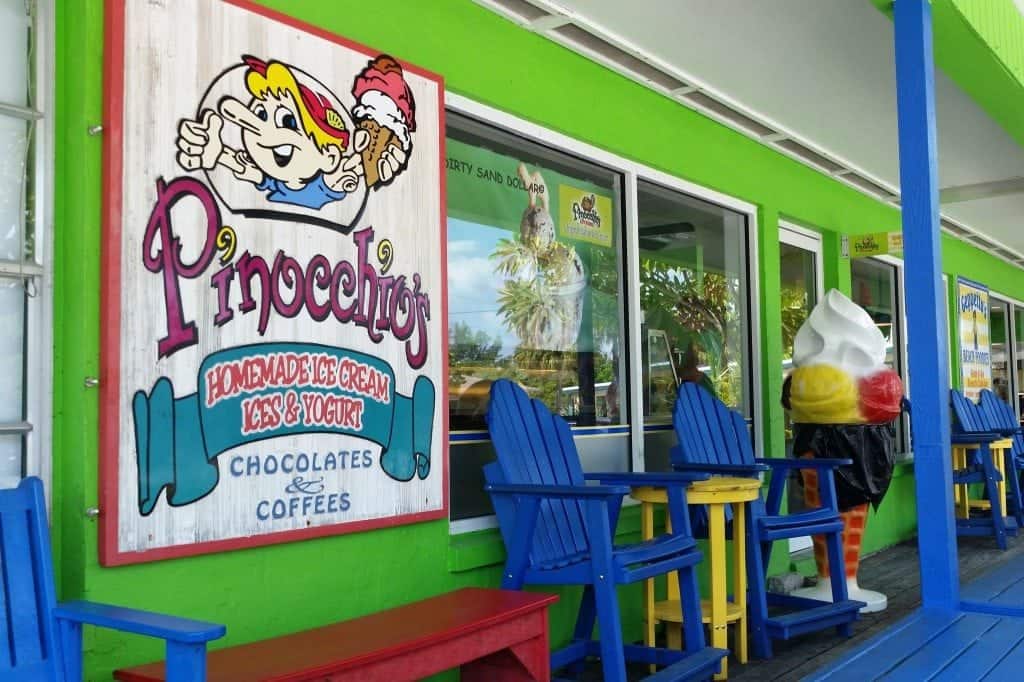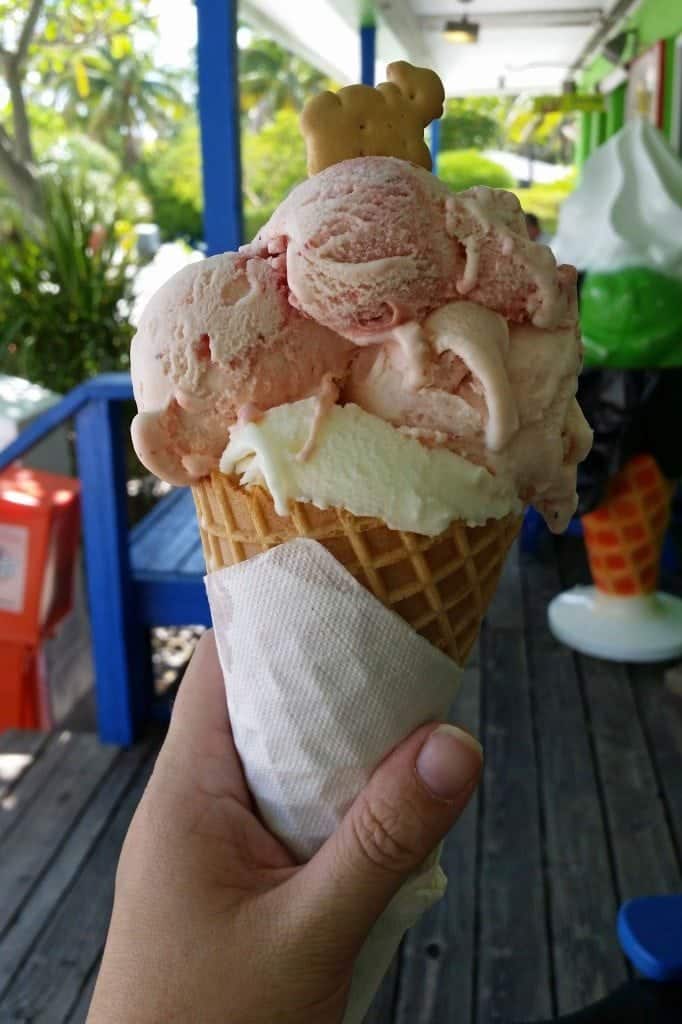 2. Pinocchio's Ice Cream
We were told by a few locals that we absolutely had to try Pinoccio's during our visit to Sanibel Island. I am happy to say they were so right! Oh my goodness these ice cream cones were delicious. We ended up visiting a couple of times during our time on the island. Make sure and try the specialty flavors! They are so good!  I feel like this is one of the best restaurants Sanibel Island has to offer! Because how can you go wrong with fresh ice cream!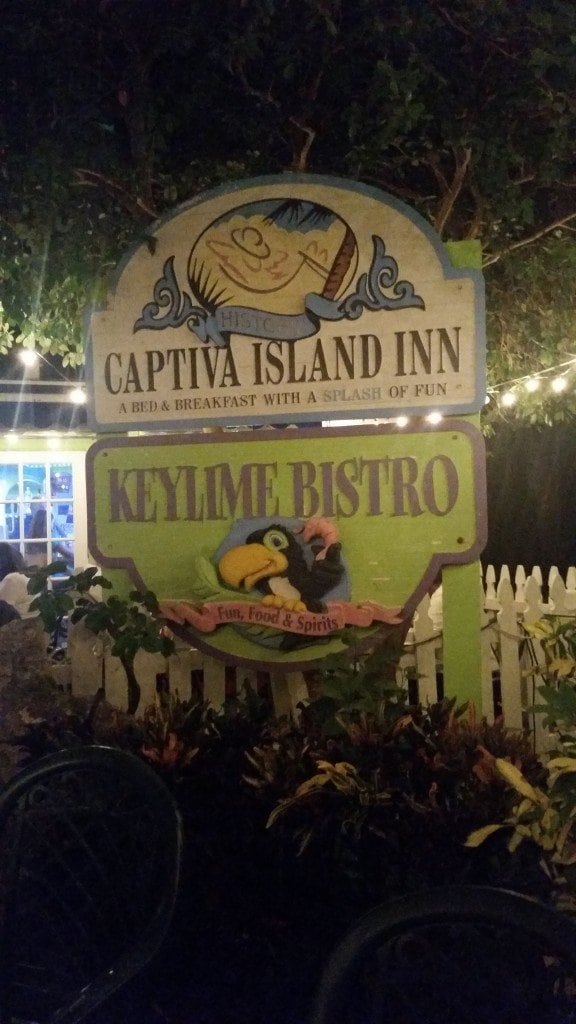 3. Key Lime Bistro
Key Lime Bistro has great outdoor seating and an amazing menu. The Key Lime Martini is strong but good. They also serve a killer slice of key lime pie. Our entrees were so big we ended up bring leftovers back to our room for snacks. The musician was really good during our visit. This is the perfect restaurant for a relaxed evening on the island.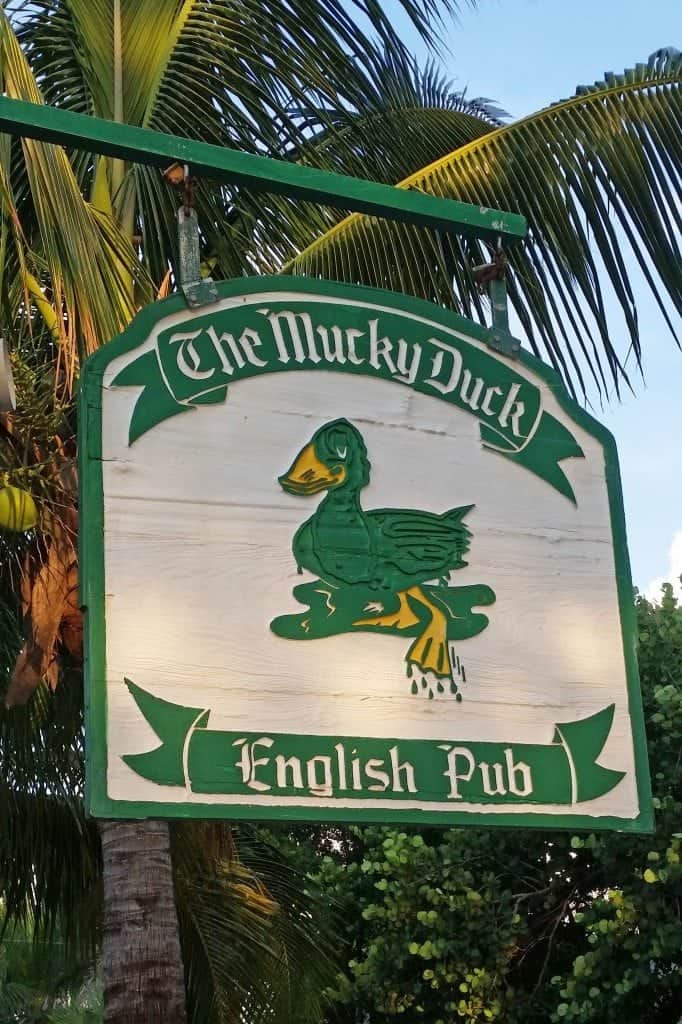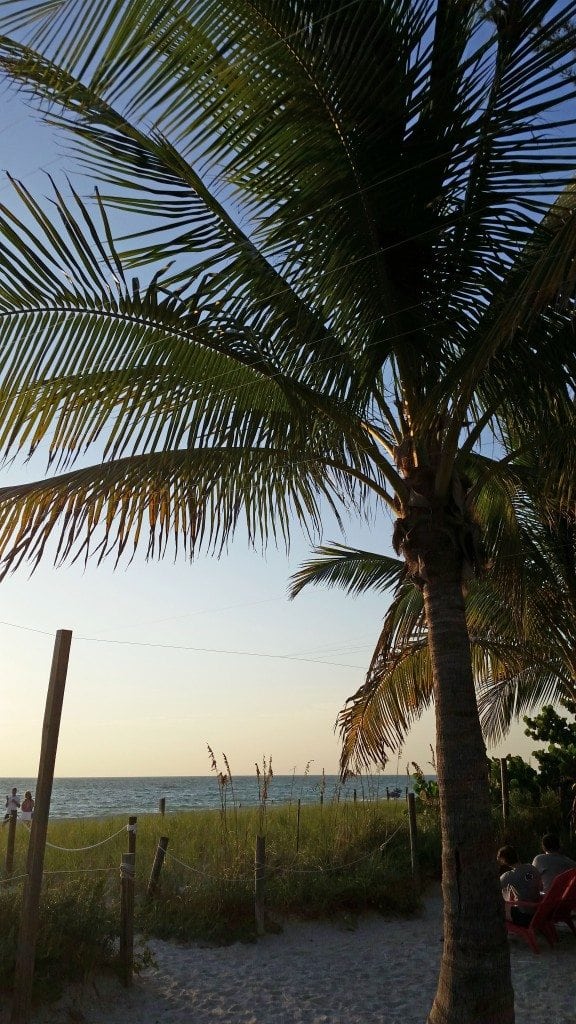 4. Mucky Duck
The Mucky Duck on Captiva Island has gorgeous views of the sunset. One thing to know is this is a really popular spot for sunset and dining. We tried to get in on a Friday night and ended up just enjoying the view for a while. There was a large wedding party and other groups while we were there that had the place packed. If you are planning on catching the sunset at the Mucky Duck make sure you get their early and grab a seat. We heard that the food is fantastic and the drinks are even better!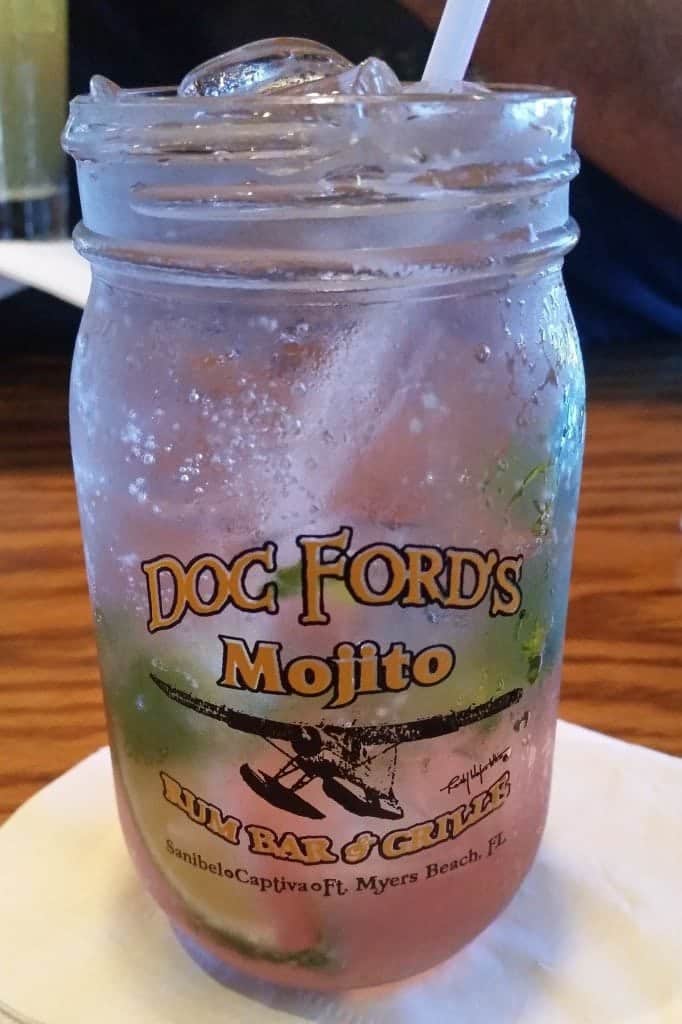 5. Doc Fords Rum Bar and Grille
Doc Fords is a really fun Sanibel Island Florida restaurant. They have a large menu with a little something for everyone. You can order the specialty mojito and a portion of the proceeds go towards a charity each year. The restaurant has a cool island vibe and offers great food and drinks.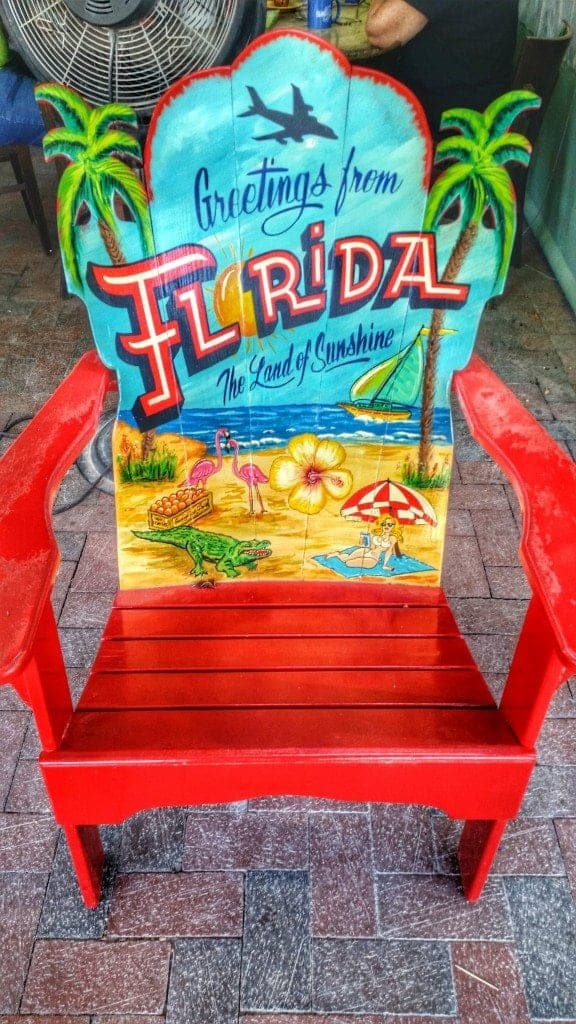 6. Island Cow
The Island Cow is a must visit at some point during a Sanibel Island trip. This restaurant has such a cool vibe, great food and is just a great time. The vibe is fun, eclectic and filled with well cow stuff. The staff was super friendly and the meals were great. We had breakfast here twice in the three days we were on the island we liked it so much. This is a Sanibel Island Restaurant that we keep going back to every trip!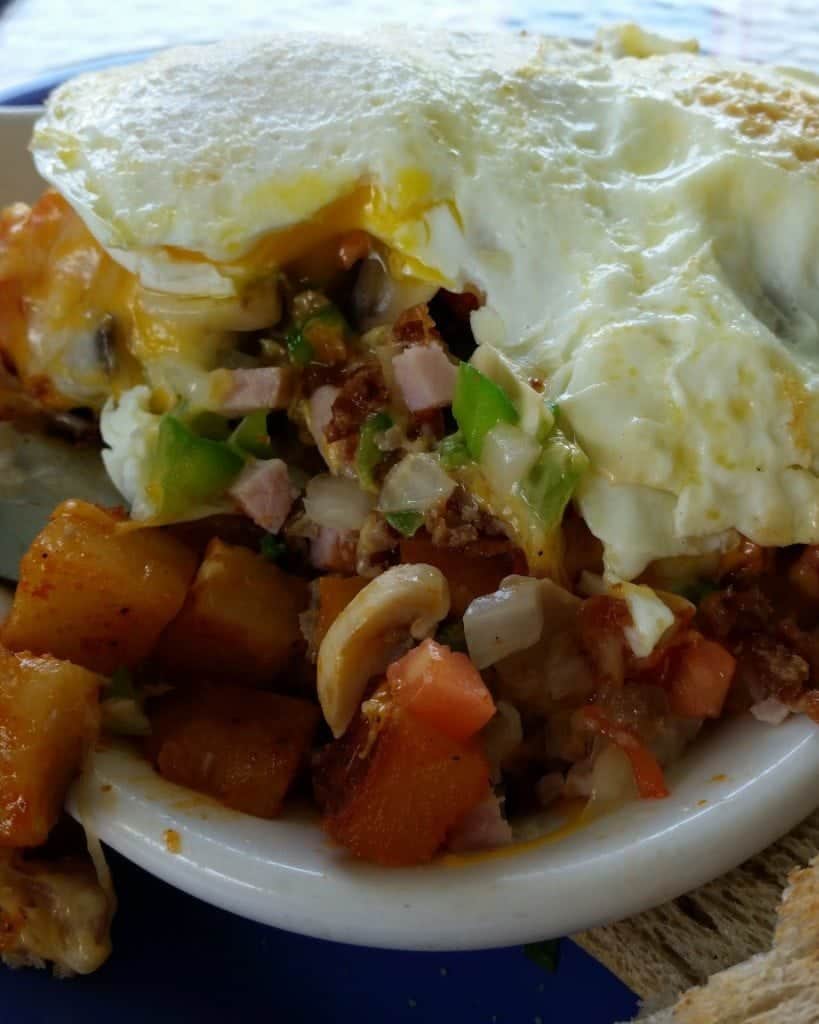 7. Over Easy Café
The Over Easy Cafe had a huge amazing breakfast. The staff was super friendly and the food was great. The only thing we were not a huge fan of was the coffee. It was a bit strong for our liking. I did love the Tervis mugs that they serve everything in. You get a nice big glass of water and don't have to flag down a waiter every two seconds to get it filled. This is one of the breakfast places that the locals suggested for us.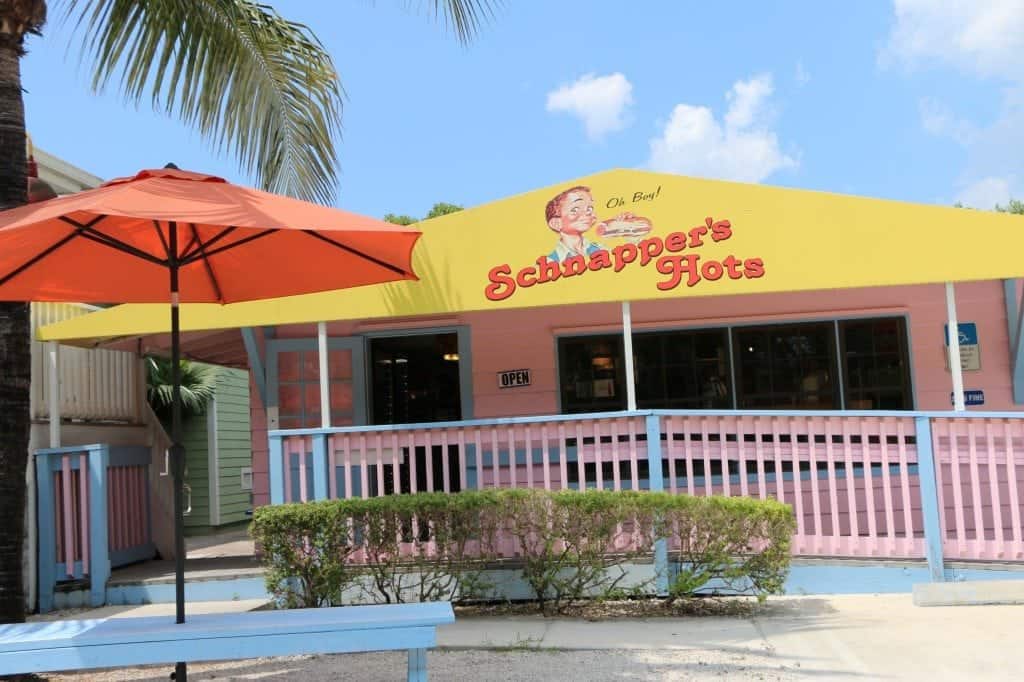 8. Schnapper's Hots
We didn't have a chance to visit this hot dog restaurant during our trip but we were recommended it at least three times by local residents. They said if you are looking for a hot dog this is the place to go.

What are your favorite restaurants on Sanibel Island? Let us know so we can add to our list of Best Sanibel Island Restaurants!