Great Sanibel Island and Captiva Island Travel tips!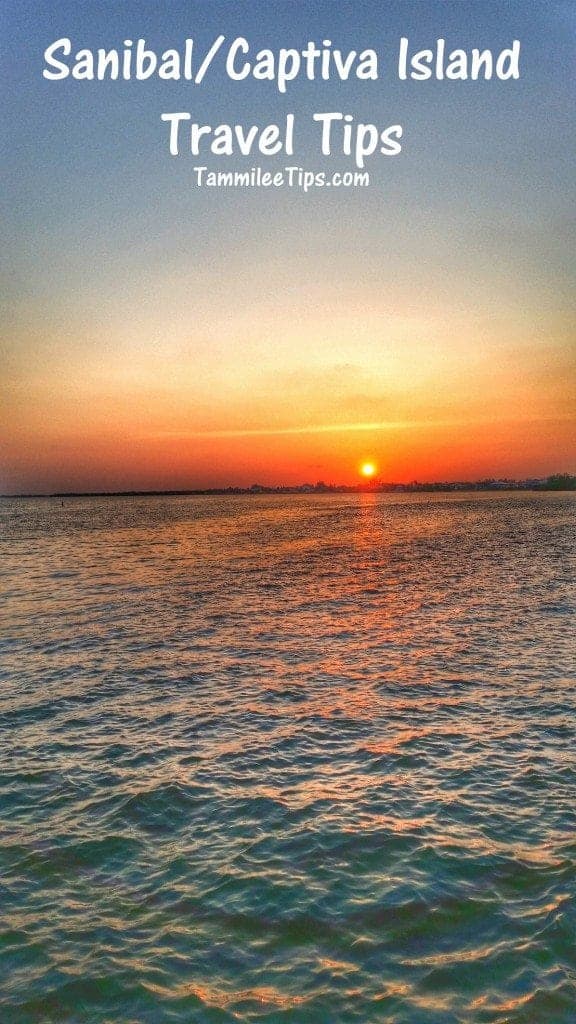 We absolutely loved visiting Sanibel and Captiva Island this year. We hope to make it back there soon! The island truly embraces you and makes you not want to leave. We could have spent weeks just relaxing and soaking up the time on the island. We thought we would share our best Sanibel and Captiva Island Travel Tips. We learned these first hand and want to make sure everyone is ready for their trip!
~ Bring bug spray with you or buy some as soon as you reach the island. The No See Um bugs can be a bit painful if you are not prepared for them.
~If you plan on going shelling bring a shell bag with you. You can use a plastic bag or pick up one of these bags designed for shelling
~Pack snorkel gear and enjoy the bathwater warm water along with a great opportunity to check for shells before the waves break over them
~ Be ready to enjoy amazing food on the island! There are so many great restaurants to enjoy on the islands
~It cost $6 to go over the causeway to Sanibel Island and Captiva. You can pay cash at the attendant booth as you pull onto the bridge
~It is approximately ½ hour from the Southwest Florida airport in Fort Myers to Sanibel Island
~There are grocery stores, gas stations, and other stores on the island. This is not an island that you have to worry about packing everything with you if you don't want too
~You can easily rent bikes on the island if you want to explore the island by bicycle
~The parking meters at most of the beaches take credit cards for parking. Parking was approximately $2 an hour at the beaches we visited
~There is a Starbucks on Captiva Island located at the far end of the island.
~The island vibe is pretty casual. We wore shorts and nice shirts out to dinner without any problems.
~Make sure and give yourself ample time to drive from one end of the island to the next. The speed limit averages 25-35 mph but there are a lot of turns and areas to stop for pedestrians.
~Leave room in your suitcase to bring home shells and other souvenirs from the island
Additional Florida Articles
Visiting Sanibel and Captiva Island? Check out our reviews from our trip to the island
~ Top 10 things to see and do on Sanibel and Captiva Island
~Adventures in Paradise Dolphin Cruise
~Ding Darling National Wildlife Refuge
~8 Restaurants not to miss on Sanibel and Captiva Island 
~Mailboxes of Sanibel and Captiva Island