We had a truly amazing experience on our Adventures in Paradise Dolphin Cruise Sanibel Island Florida! Captain Glenn and our naturalist Melissa were so knowledgeable about the area.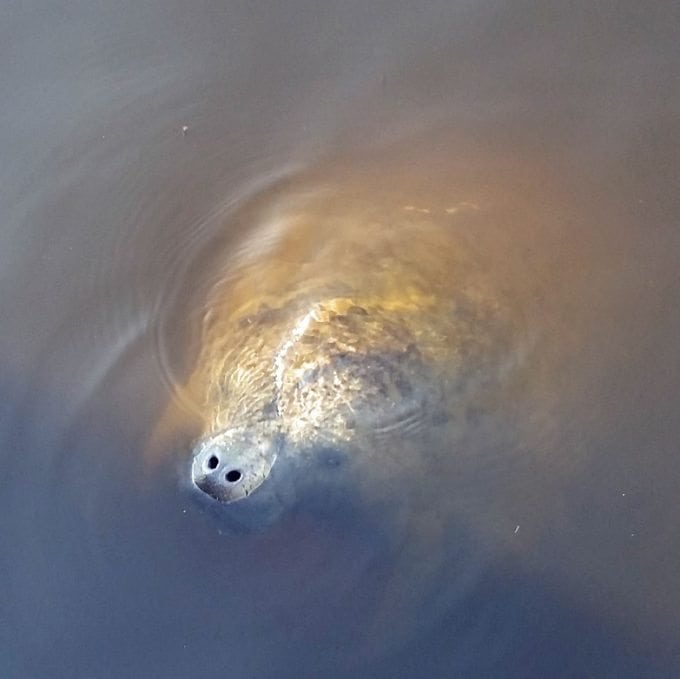 Want to know one of the best parts of our adventure……We saw a manatee before we even left the dock. We arrived a few minutes early and were walking towards the boat. Captain Glenn waived us over and told us there was a manatee in the water near the dock and to keep an eye out.  As I walked along the dock the manatee came up right next to me. It was so cool to see these gentle giants right next to us.
After starting off the cruise on such a high note I wondered if it would go down hill from there. I am sooooo happy to say that it just kept getting better and better. As we were pulling out into the open water area we saw a gorgeous pink Roseate Spoonbill in the mangroves. We also saw a ton of egrets and herons as we moved towards the bay.
As we moved towards the bay our naturalist Melissa did a wonderful job explaining the importance of the mangroves. She was able to explain the science of the area in terms that everyone understood and enjoyed. They told us to keep an eye out in the water for dolphins because they love the bay.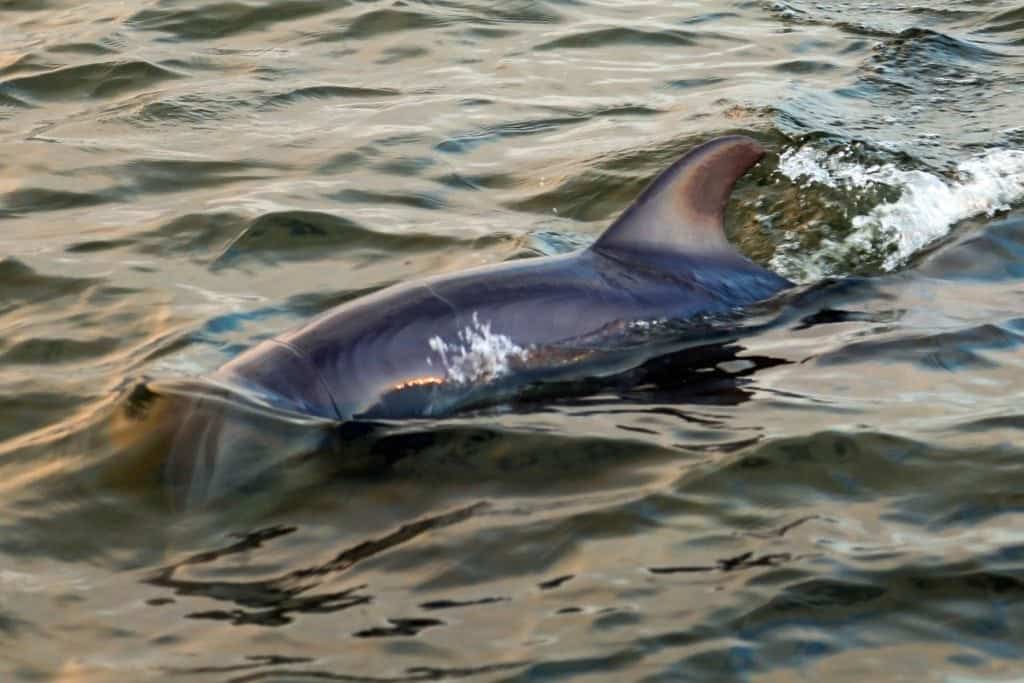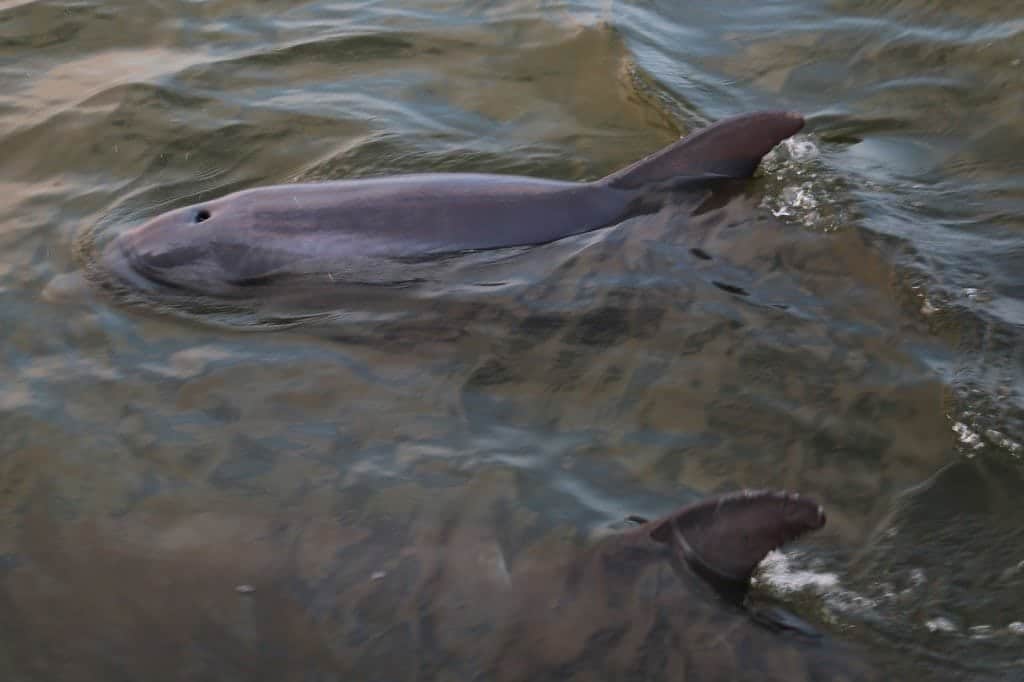 As we cruised around enjoying the area we were greeted by multiple groups of dolphins. One of the groups even had a baby dolphin with them. It was so much fun seeing them swim alongside the boat and check us out.
I have to say it was great listening to everyone on the boat talk to the dolphins and sing for them. They were all soooooooo excited to see the dolphins they were willing to do whatever it took to keep them close by the boat.
The dolphins were so close that at one point I took a pic an only got a portion of the dolphin in the shot.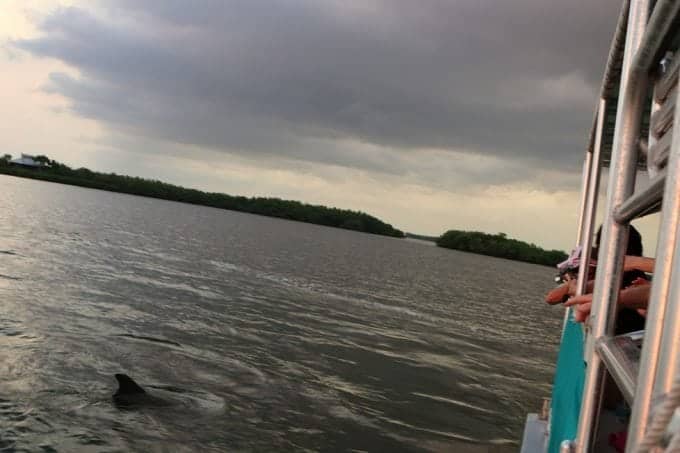 They swam under the boat and followed along as we traveled around the bay.
We ended up heading back towards the dock as a storm rolled in over the bay. Captain Glenn did a great job maneuvering through the storm and keeping us on the water as long as we could safely stay.
This dolphin cruise was one of the highlights of our visit to Sanibel Island area. We had so much fun relaxing and soaking up the sun as we cruised around the bay.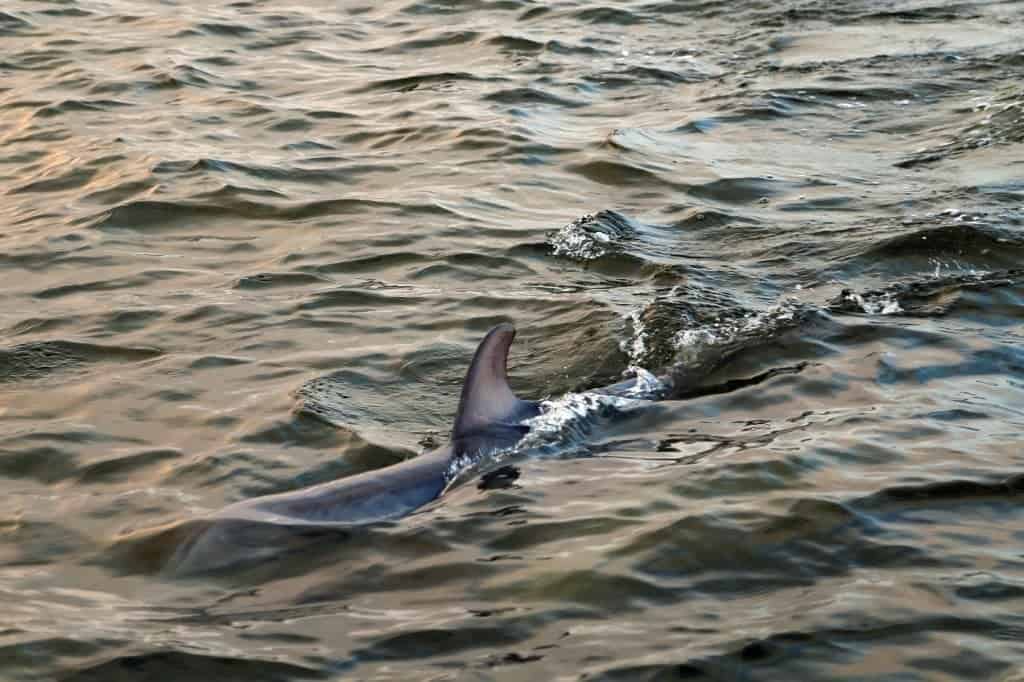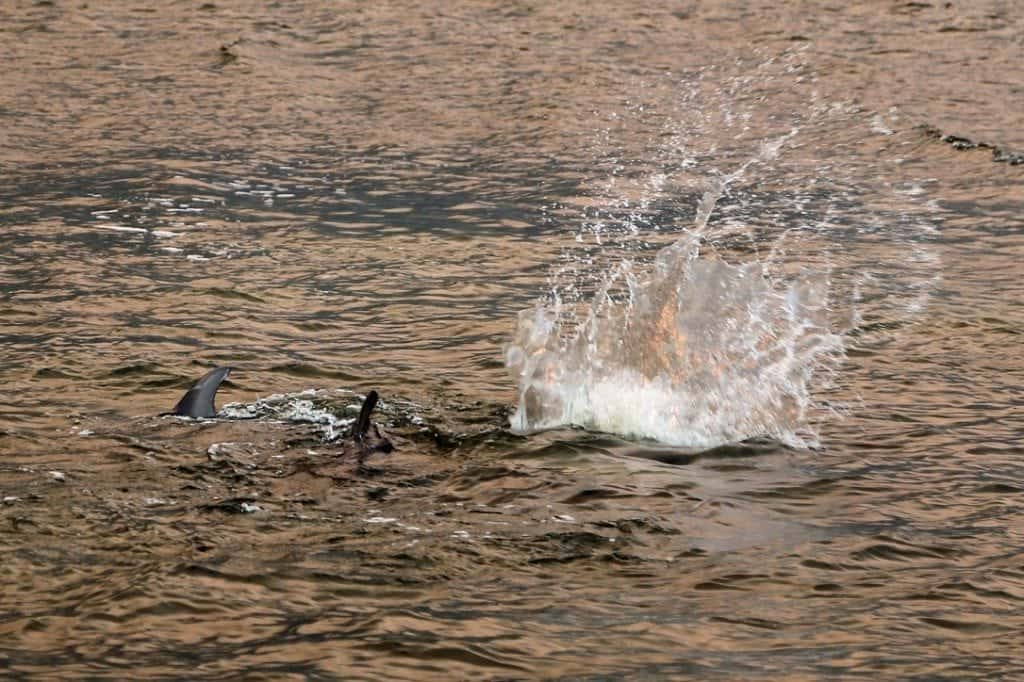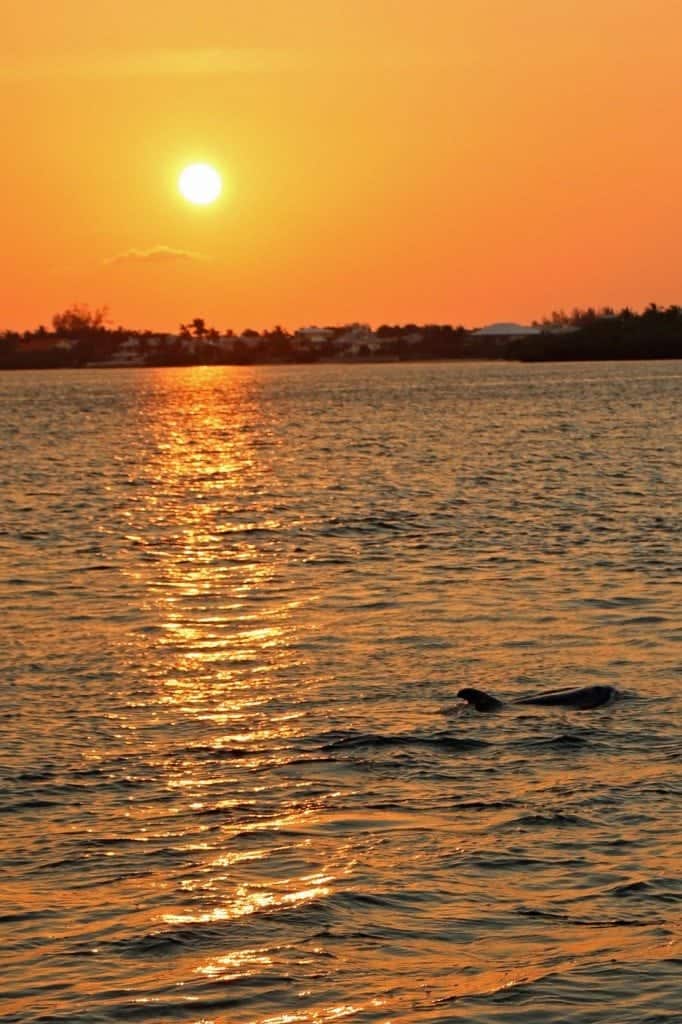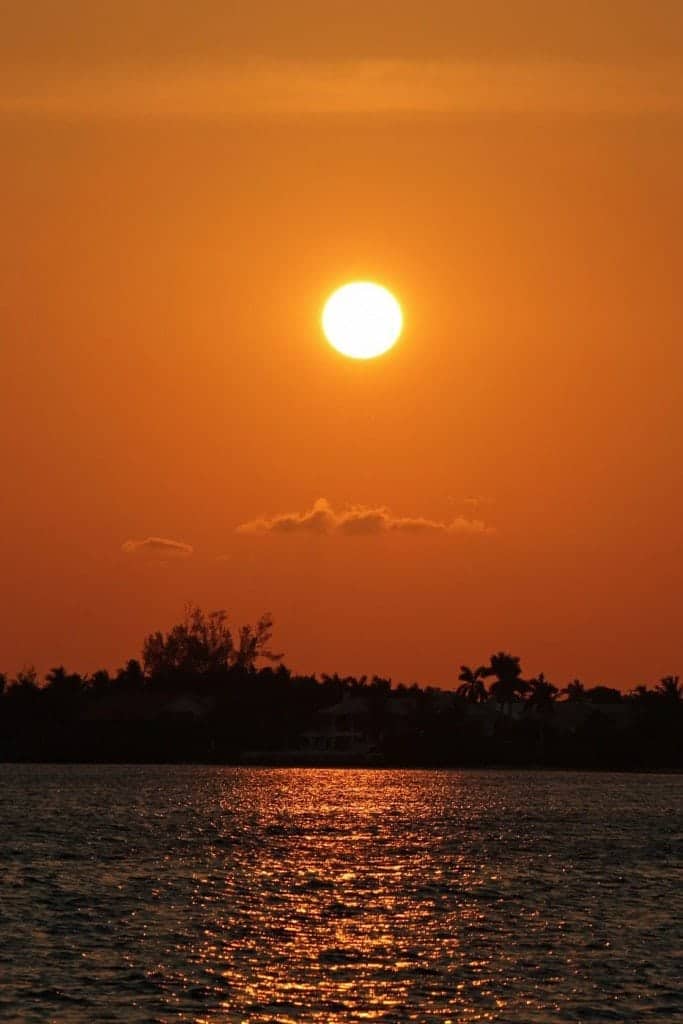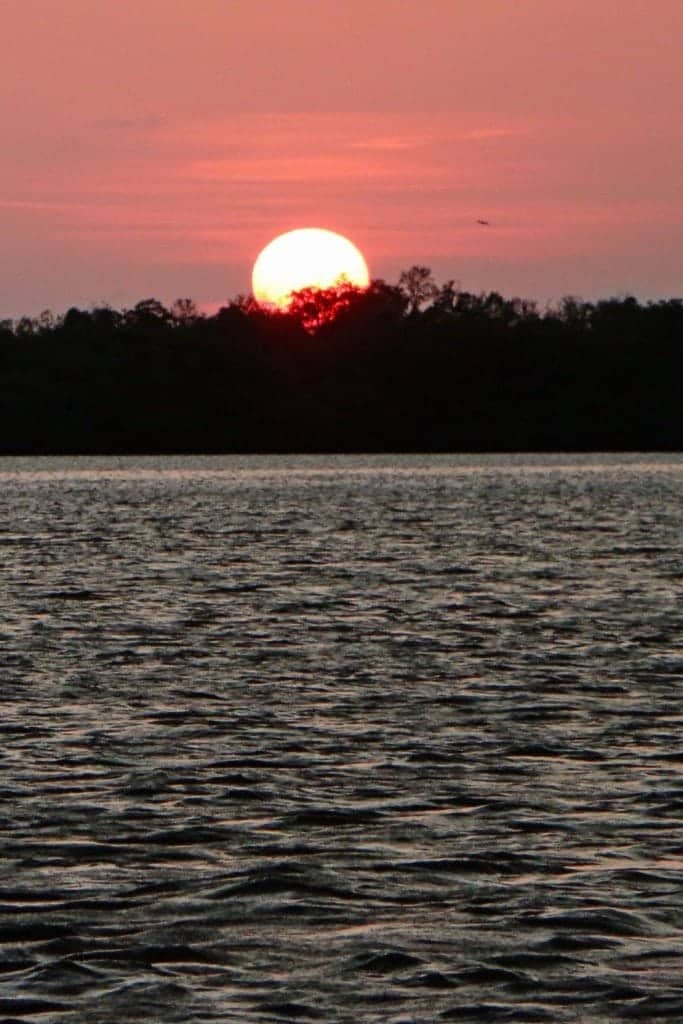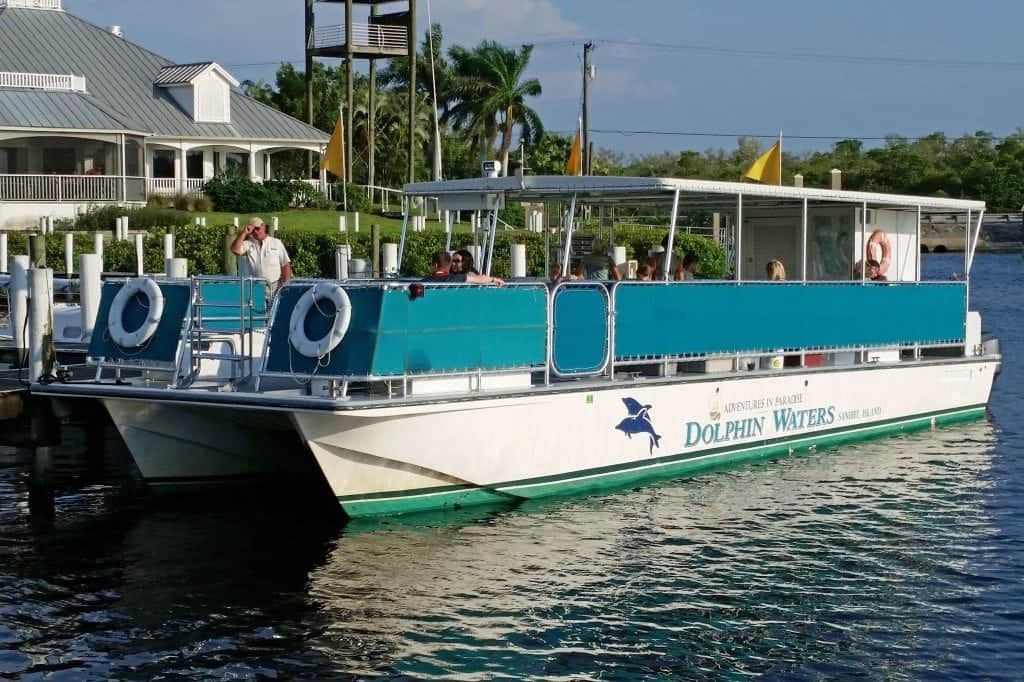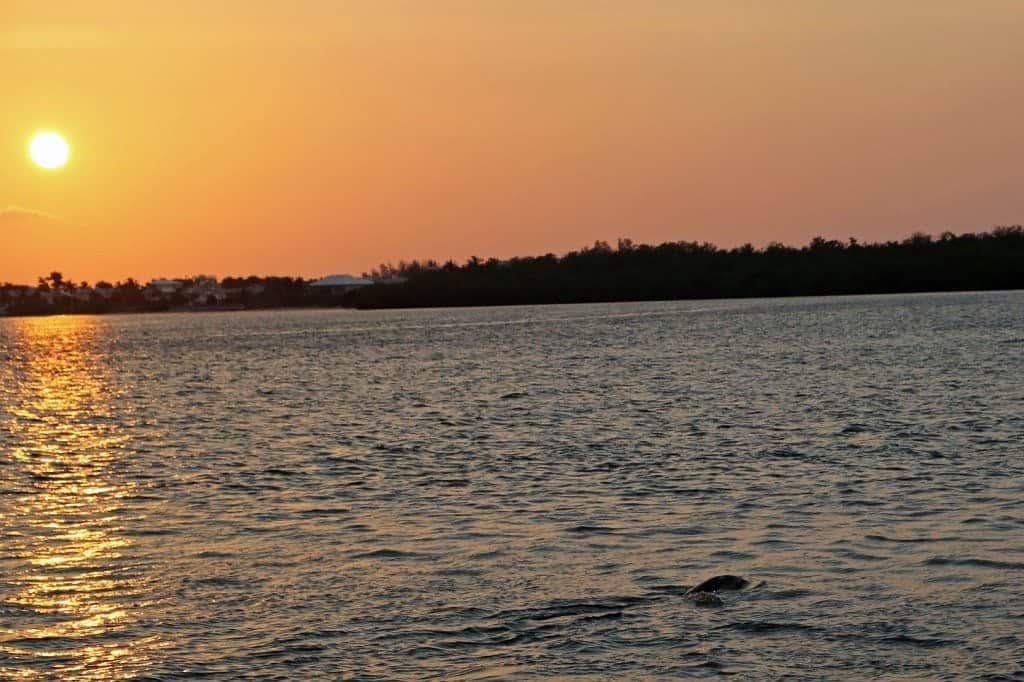 You can find out more about Adventures in Paradise by checking out their Facebook, Twitter, and YouTube pages!
We were provided with our dolphin cruise to help facilitate our review. All opinions expressed are our own.