The West Wind Inn Sanibel Island is the perfect place to stay during your Sanibel trip!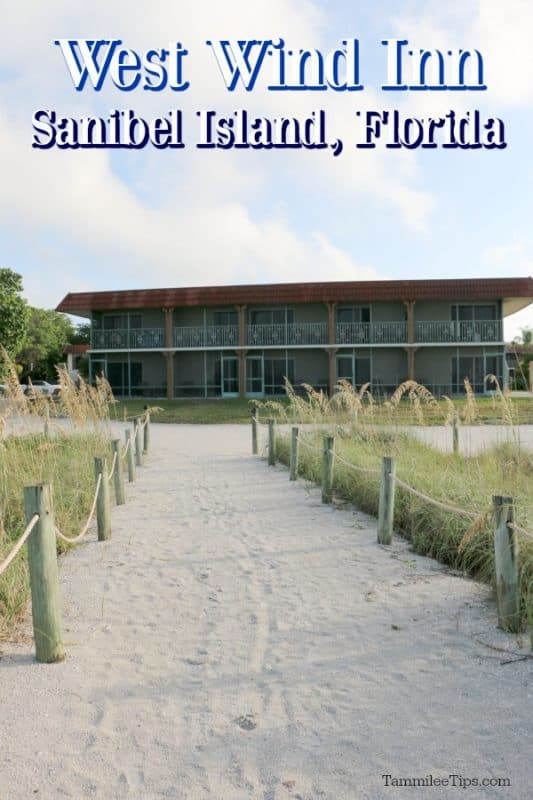 West Wind Inn Sanibel Island
The shell-covered beach is only a few feet away from your hotel room. You can take an early morning walk along the water and enjoy gorgeous views of the Gulf of Mexico and find amazing shells.
There is a beach bar for afternoon snacks and libations along with a great steak restaurant on site.
Our room had a small kitchenette that was perfect for leftovers and snacks. We were able to keep much-needed bottles of water cool in the fridge along with our leftover orange crunch cake from the Bubble Room.
We were in room 203 which overlooks the water and the beach.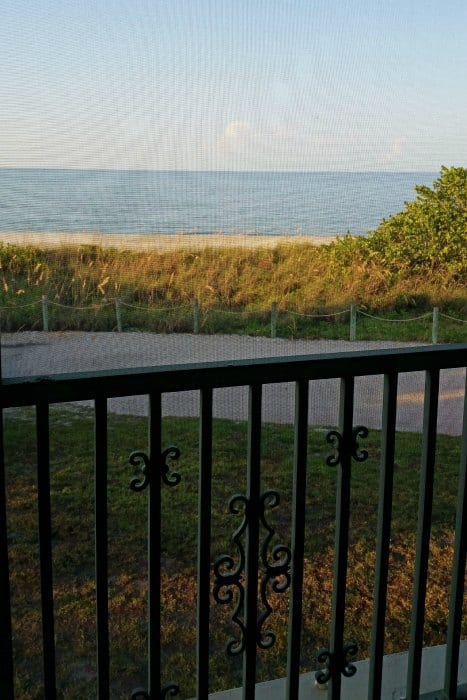 There is a fantastic screened in deck on the room so you can enjoy the sunset without getting eaten alive by the bugs.
The room had 2 full-size beds and a desk area. We had more than enough room for our weekend away in Sanibel.
West Wind Inn offers beach chairs, bikes, and more for rent right on site. The hotel is the closest hotel to Ding Darling Wildlife Refuge.
You are barely 5 minutes' drive from the Ding Darling wildlife refuge. We were able to go to the refuge right when they opened to get in great birding and then head back to the hotel to get ready for the day.
One of the best parts of staying at the West Wind Inn is the shelling literally right outside your hotel door. We could not believe the number of shells on the beach outside of the hotel. We checked out a couple of other beaches on the island and did not find near as many shells as we did right outside the hotel.
At first, we were just randomly picking up shells and then we realized there were so many right there we were able to be picky about which ones we picked up.
From May through October the sea turtles nest on the beach right near the hotel. They will ask you to keep your drapes closed at night and not let out any light pollution that confuses the baby turtles. It was really cool to see the turtle patrols on the beach checking on each nest while we were there.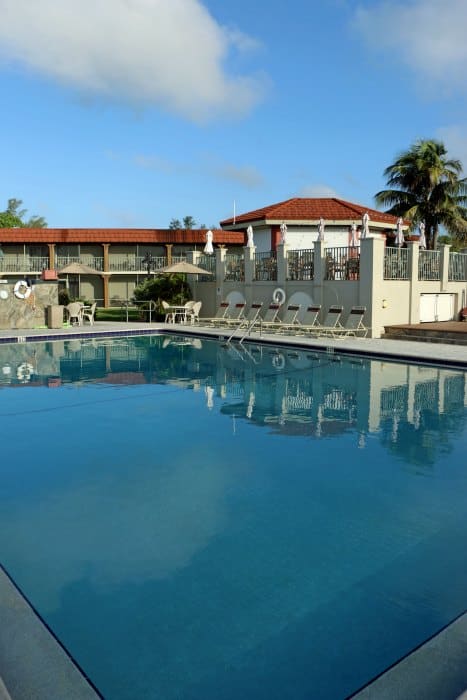 There is a nice pool right on-site at the West Wind Inn along with a small kids pool that is only 14 inches deep perfect for little ones. The pool bar is right next to the pool with great outdoor seating.
We heard from multiple island residents how much they enjoy the steak restaurant that is on-site. They said it is one of their favorite places to eat in Sanibel.
The West Wind Inn really impressed us during our visit to Sanibel. We can't wait to plan another trip to the area!
ADDITIONAL SANIBEL ISLAND RESOURCES
Top things to do on Sanibel Island
Sanibel Island Restaurant Guide
The Bubble Room - Captiva Island
Sanibel Dolphin and Sunset Cruise