The Bubble Room on Captiva Island is a legendary restaurant!  This is one of those restaurants that once you visit you can't wait to bring a friend or family member there. From the moment you pull into the parking lot you know you are in for an interesting, eclectic, and seriously fun evening.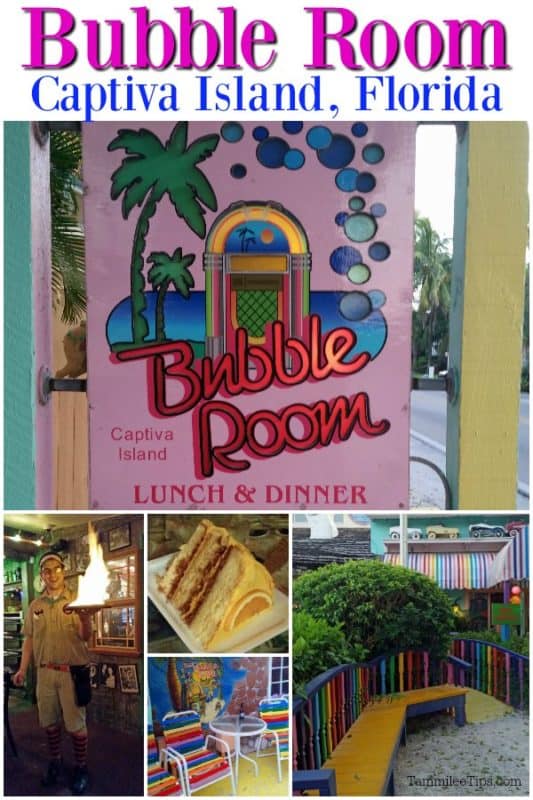 The Bubble Room - Captiva Island, Florida
Years ago I had heard of the Bubble Room on Captiva Island and for some reason, I thought it was really luxurious over the top restaurant that we couldn't afford. You can imagine my surprise when we finally visited this year and got the true Bubble Room experience.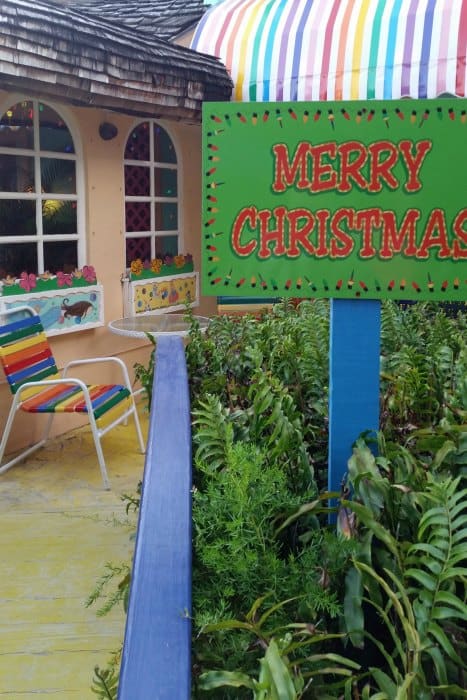 The Bubble Room is seriously not to miss place during any visit to Sanibel and Captiva Island. We even listed it in our top restaurants to visit on Sanibel and Captiva Island!
When you visit make sure and give yourself plenty of time to check out the grounds surrounding the restaurant and the restaurant itself. Trust me when I say it is a sight to see!
You can't help but smile as you walk into the Bubble Room. The rainbow colors and over the top Christmas decorations draw you inside for even more amazing sites.
Whatever you do make sure you order the flaming cheese appetizer!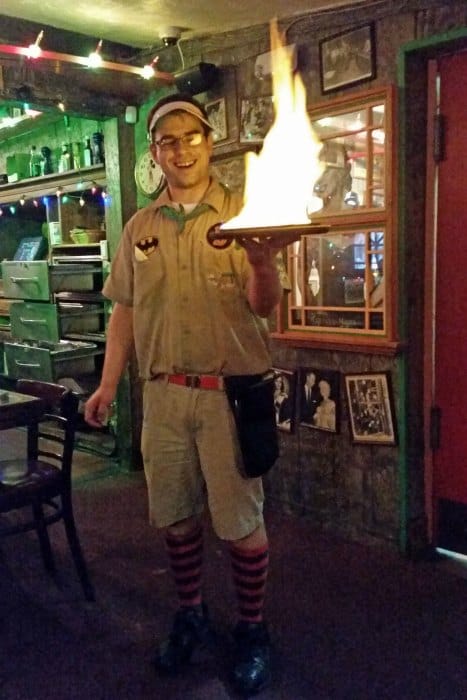 This is our server Ed who told us he was a miniature version of Rick Moranis. He had us laughing during our entire visit. We thought about ordering extra courses just so we could spend more time chatting with Ed.
One thing we heard from everyone when we asked about going to the Bubble Room was that we had to get dessert. The orange cake came up multiple times in conversation so you know we had to order it...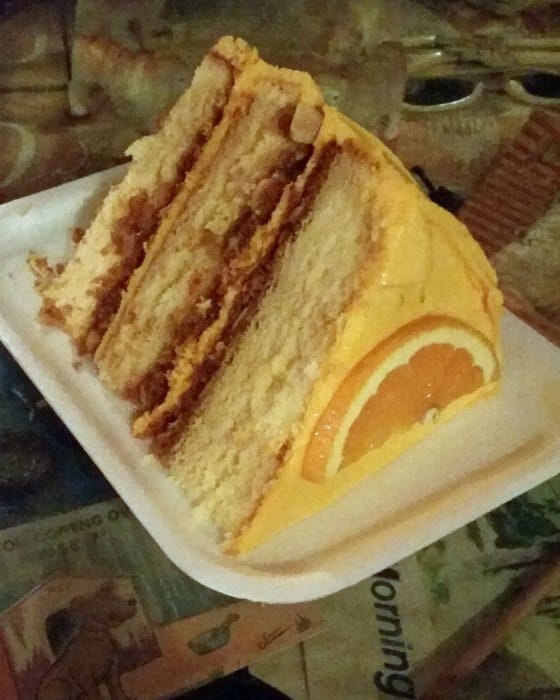 That my friends is one single slice of Bubble Room cake!
Yep! When you order dessert make sure you are hungry or ask for it to be prepared to go. We ordered ours to go and it was the perfect sweet treat for the rest of our trip. I have to say the orange cake was good the next day and the day after!
When you finish your meal and have taken the time to check out the amazing decorations inside the restaurant don't forget to visit the gift store. It is well worth a walkthrough. The prices are not cheap be ready but it is filled with a lot of fun, wacky and giggle-worthy gift items.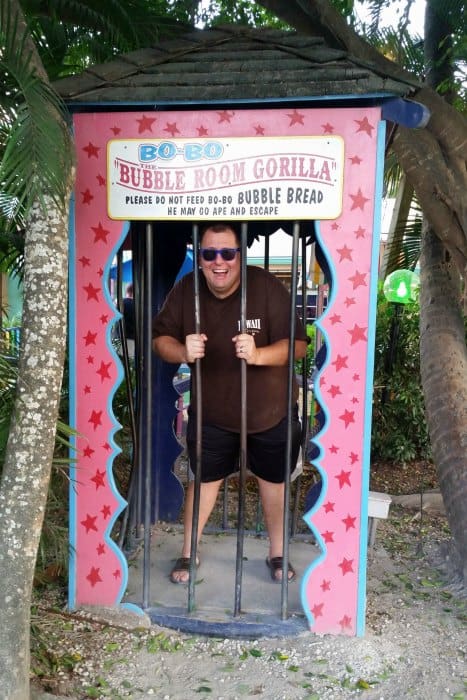 Additional Sanibel Island and Captiva Island Articles
Sanibel Island Restaurant Guide
Quirky Mailboxes of Sanibel Island
Dolphin and Sunset Cruise Sanibel
If you are traveling to other places in Florida make sure to check out the top things to do on Siesta Key.