If you ask my Husband everything is better with beer.... This thought process led us to pick up the Cooking with Alaskan Amber Cookbook while we were on our Alaska Cruise last year. Somehow I had not taken the time to dig into this cookbook until now. Wow there are some amazing recipes in this cookbook including this Alaskan Amber Crock Pot Roast.
John absolutely loved this Alaskan Amber Crock Pot Roast. He said the Alaskan Amber added a sweetness to the roast. The combination of the roast, potatoes and onions made this a really hearty filling meal.
We had planned on making this roast with a chuck roast until we got to the grocery store. I was talking with one of the butchers and he told me tri-tip roasts were on sale for the same price and I was going to love how it turned out. He said that the tri-tip would be super moist and taste amazing as a crock pot roast. I went with his suggestions and John said it turned out great.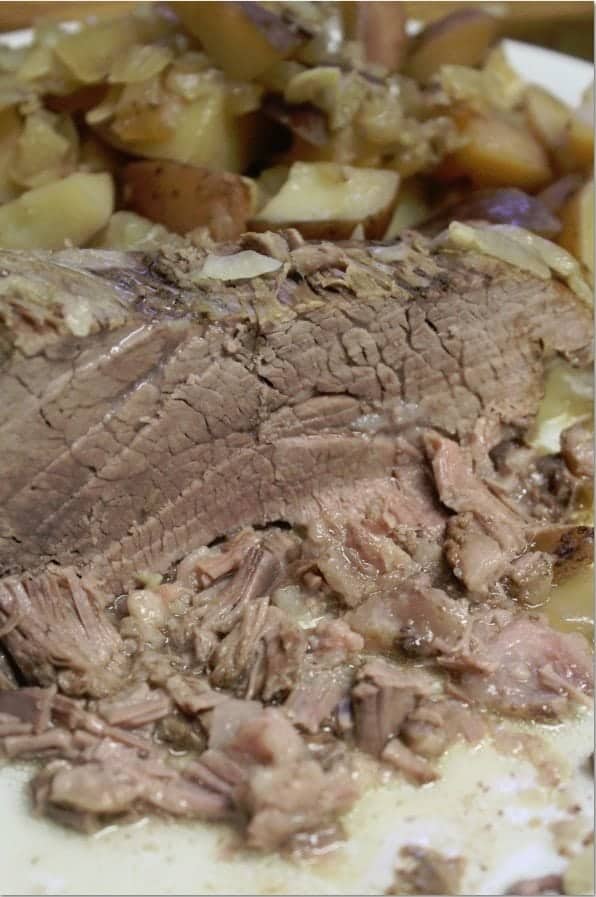 Alaskan Amber Crock Pot Roast
Ingredients
3 pound tri-tip roast.
4-6 large red potatoes, quartered
1 large onion, chopped
3 cloves garlic, chopped
12 ounces Alaskan Amber
Salt
Directions
1. Prepare potatoes, onions and garlic
2. Place meat in the bottom of the crock pot
3. Place potatoes, onions and garlic over the meat
4. Pour Alaskan Amber over the top of the potatoes and meat
5. Cook on low for 8-10 hours
Do you love recipes? Check out our copy cat recipes, dessert recipes, and our Crock Pot Recipes.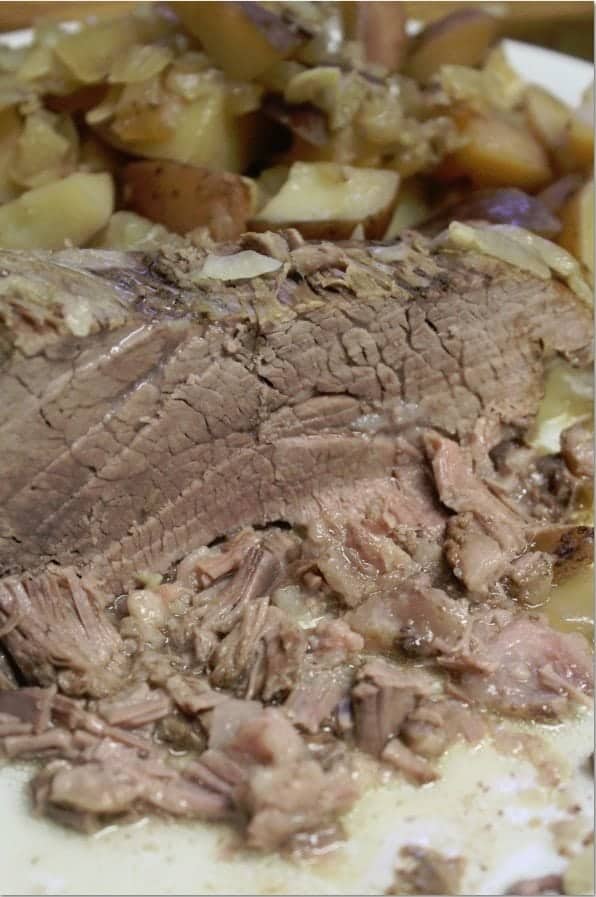 Ingredients
3

pound

tri-tip roast.

4-6

large red potatoes

quartered

1

large onion

chopped

3

cloves

garlic

chopped

12

ounces

Alaskan Amber
Instructions
Prepare potatoes, onions and garlic

Place meat in the bottom of the crock pot

Place potatoes, onions and garlic over the meat

Pour Alaskan Amber over the top of the potatoes and meat

Cook on low for 8-10 hours