During our visit to Pepper Bridge Winery in Walla Walla, they told us about their sister winery Amavi Cellars. We were really excited to learn that Amavi was just down the street and decided to check it out.
Amavi Cellars is so worth a visit! It is absolutely gorgeous with an amazing view over the valley.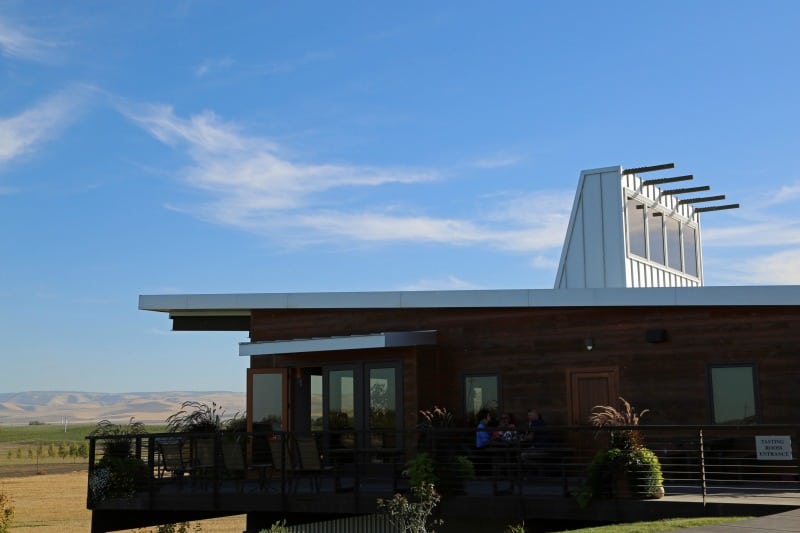 Amavi Cellars, Walla Walla Winery
Amavi Cellars has a $5 tasting fee that is refunded with a purchase. You can enjoy a glass of wine on the deck overlooking the valley. They also have a food truck that comes in on Friday, Saturday, and Sunday with amazing food.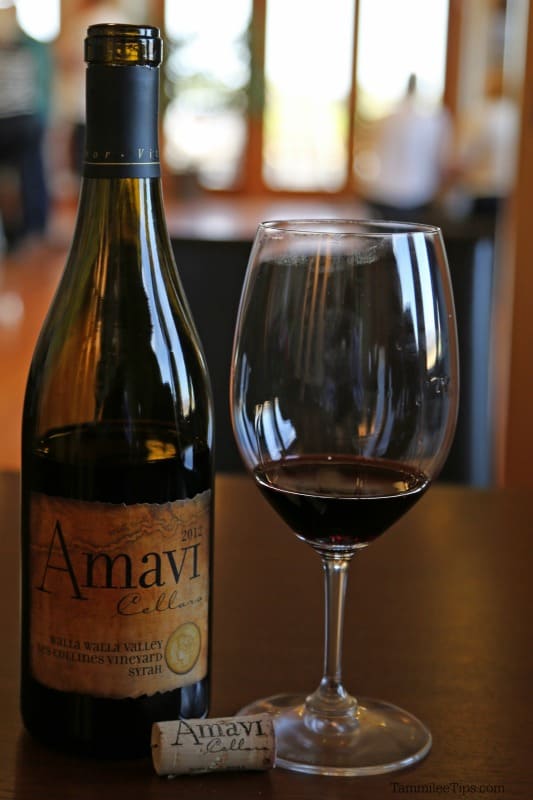 The $5 tasting fee includes 3 wines for tasting. Sometimes they may have 4 wines if there is a club wine available or depending on the time of year.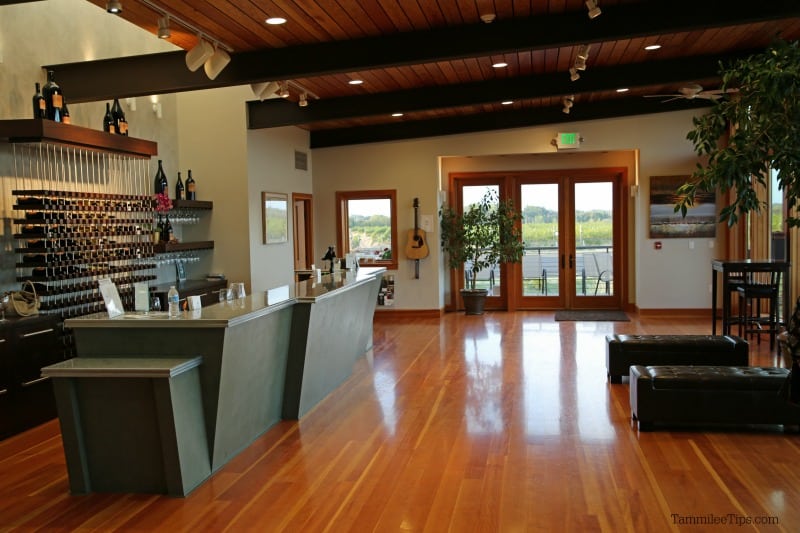 Amavi Cellars Wines are distributed to 36 states and very easy to find in the Pacific Northwest. If you fall in love with a bottle of wine there is a good chance you can find it in your area. The Amavi Cellars website shows their distribution by state if you are looking for a specific variety.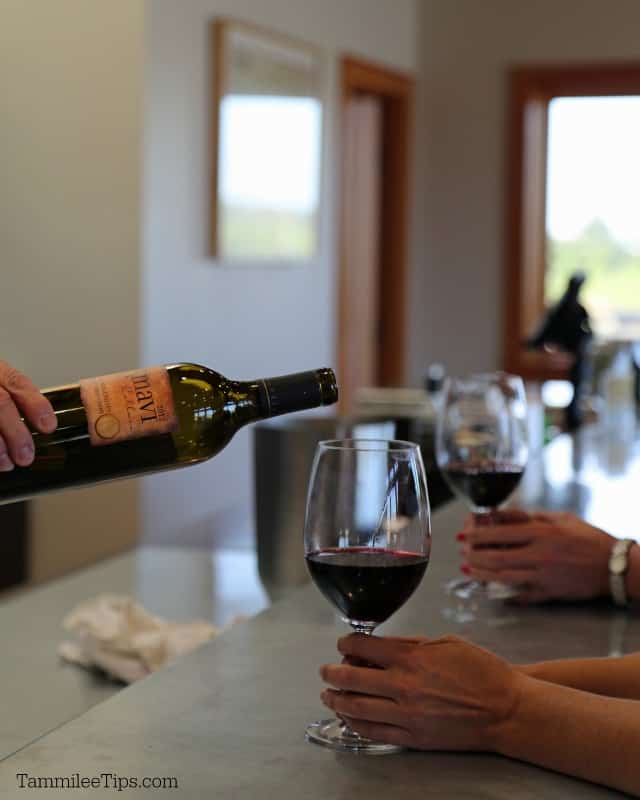 Fun facts
Amavi is a combination of the Latin words for love (amor) and life (vita). We pronounce it "ahh muh vee."
Winemaker: Jean-François Pellet
Varietals Produced: Cabernet Sauvignon and Syrah (They also make small quantities of other wines for tasting room)
Estate Vineyards: Pepper Bridge, Les Collines, Seven Hills and Goff Vineyards
(45 acres in production)

First Vintage: 2001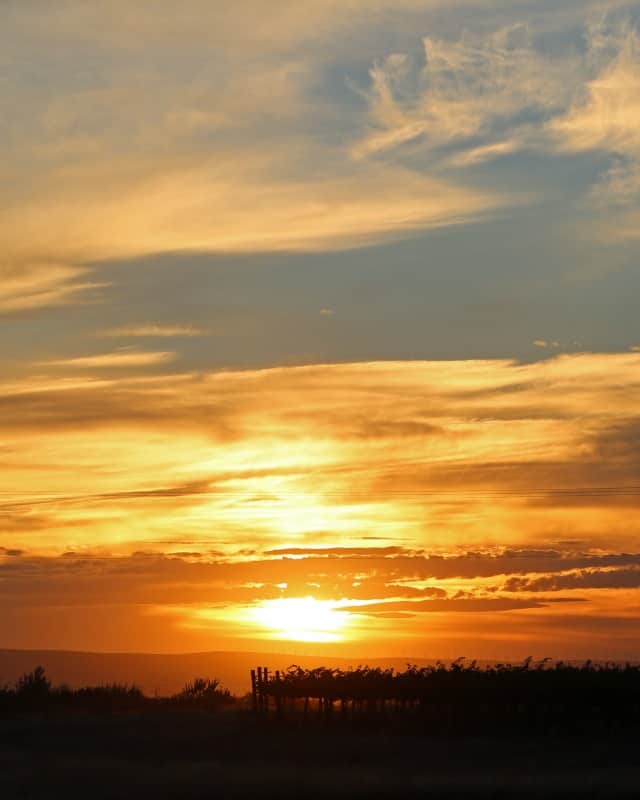 If you are visiting Amavi Cellars near sunset don't miss the opportunity to see the sun setting over the vines. It is truly an amazing sight to see!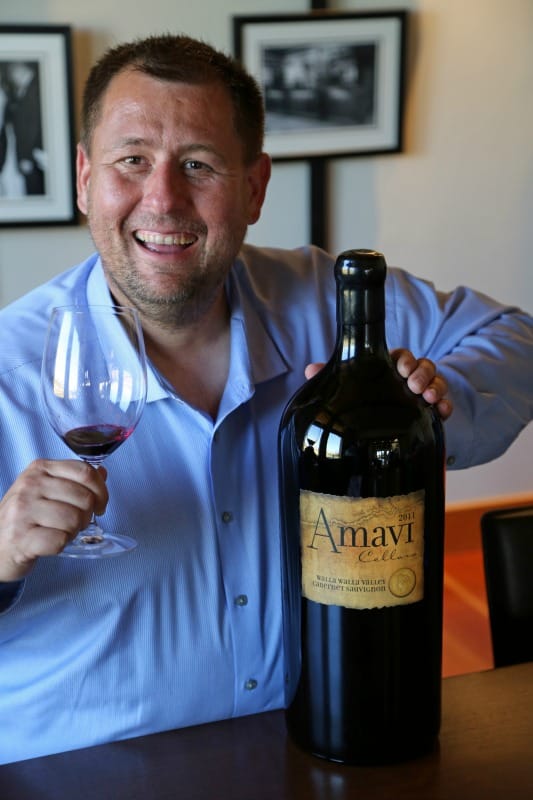 Travel Info
You can find out more about Amavi Cellars by checking out their website at www.amavicellars.com and on their Facebook page and on Twitter.
Amavi Cellars Walla Walla is located at 3796 Peppers Bridge Rd, Walla Walla, WA 99362
Phone - 509-525-3541
They also have a tasting room in Woodinville located at 14810 NE 145th St. Building A3, Woodinville, WA 98072
Phone - 425-483-7026
Additional Walla Walla Resources
Whitman Mission National Historic Site
Check out all of our Walla Walla Travel Guides