Walla Walla is a foodies heaven. There are so many amazing Walla Walla restaurants to choose from during a visit to Walla Walla. We had a hard time deciding where to eat during our weekend getaway.
We can't wait to return to Walla Walla and try more local restaurants. These are our top restaurants from our trip to Walla Walla.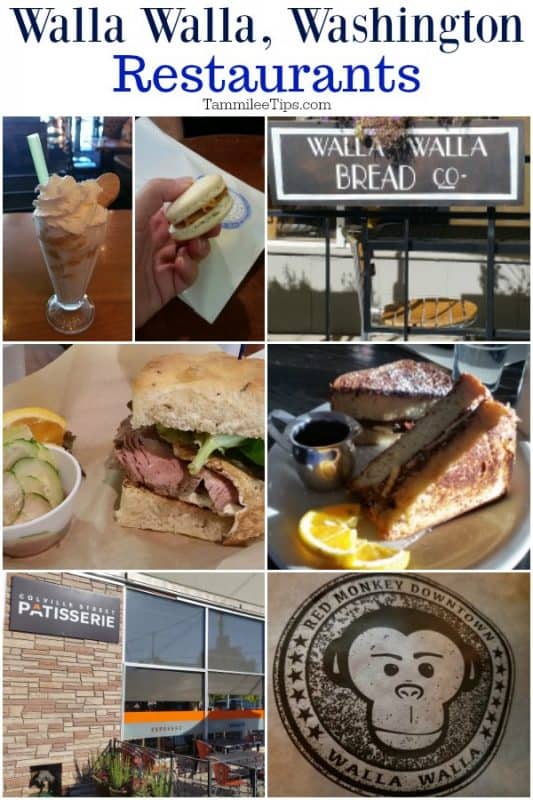 Walla Walla Restaurants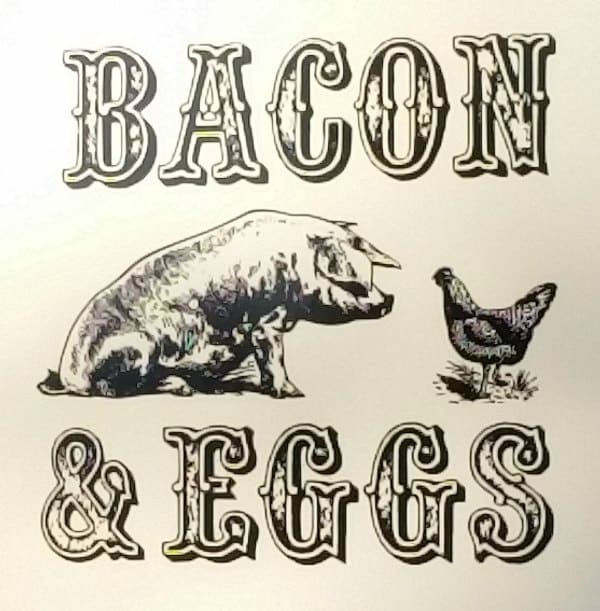 Bacon and Eggs
Bacon and Eggs is an amazing place to visit in Walla Walla. We enjoyed breakfast at Bacon and Eggs and it was wonderful!
You simply can't go wrong with anything Nutella! We had an amazing breakfast at Bacon and Eggs. This is a local favorite so make sure you give yourself enough time to get in and enjoy your meal. We arrived right when they opened and there was not a line but one quickly formed as the morning went on.
Address: 57 E Main St, Walla Walla, WA 99362
Phone: 509.876.4553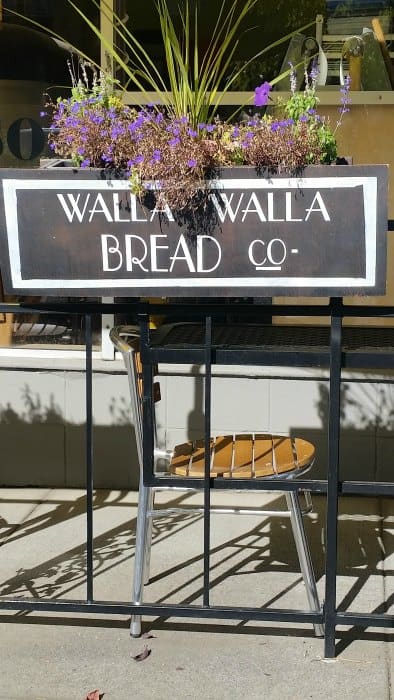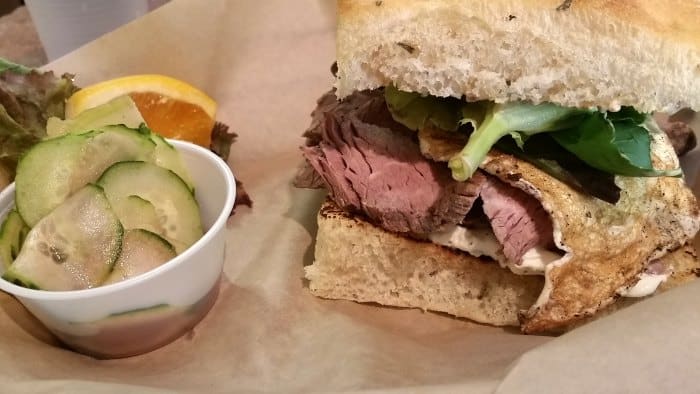 Walla Walla Bread Company
Hello Yum! Walla Walla Bread Company was an amazing find during our trip to Walla Walla. If you are anywhere near Walla Walla you simply must try out their macaroons! oh my! I had to stop myself from going back and picking up an entire box of them....hello delicious!
John had this amazing Reuben sandwich and in between each bite, he told me how good it was. I had a grilled cheese sandwich that was pretty much ooey-gooey cheesy goodness that I loved!
Address: 201 E Main St, Walla Walla, WA 99362
Phone: 509-522-8422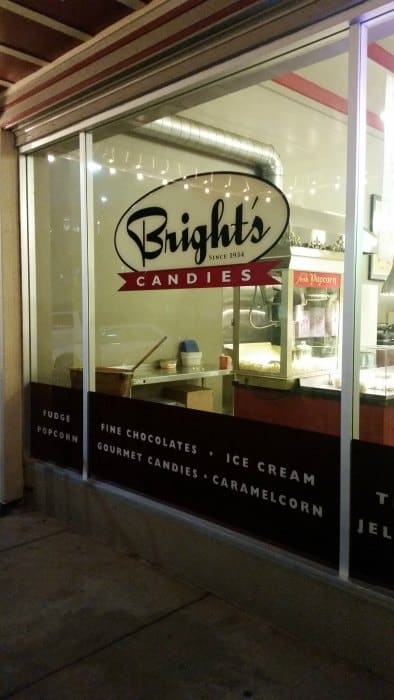 Bright's candies
Ok...it's not really a restaurant but there is chocolate which can be considered a meal some days 🙂 and when they have chocolate and wine paired together that is just plain perfect.
Address: 11 E Main St, Walla Walla, WA 99362
Phone: (509) 525-5533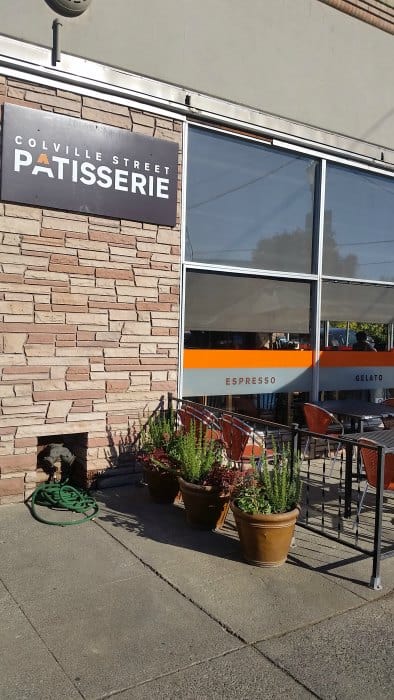 Colville Street Patisserie
Espresso, Pastries to die for, and Gelato....really what more can you ask for.
Oh did I mention the pastries are beyond beautiful! We brought back pastries as gifts for John's Mom and family they were so gorgeous. AND they taste amazing!
Address: 40 S Colville St, Walla Walla, WA 99362
Phone: (509) 301-7289
Maple Counter Cafe
If there is a line WAIT!!! Trust me on this one! The breakfast at Maple Street Cafe is SOOO GOOD! I would drive 3.5 hours just to enjoy their apple pancake again. It is huge, sinfully good, and the stuff that dreams are made of.
Apple Pancake - 3-inch pancake souffle filled with fresh apples and covered in Saigon cinnamon glaze.
Address: 209 E Alder St, Walla Walla, WA 99362
Phone: (509) 876-2527
El Sombrero Mexican Restaurant
I have been visiting El Sombrero for years and love it! When I used to visit Walla Walla for my old job I made sure and had lunch at El Sombrero each time I was in town.
They offer fantastic Mexican food in a casual environment.
Address: 411 N 2nd Ave. Walla Walla, WA 99362
Phone: (509) 522-4984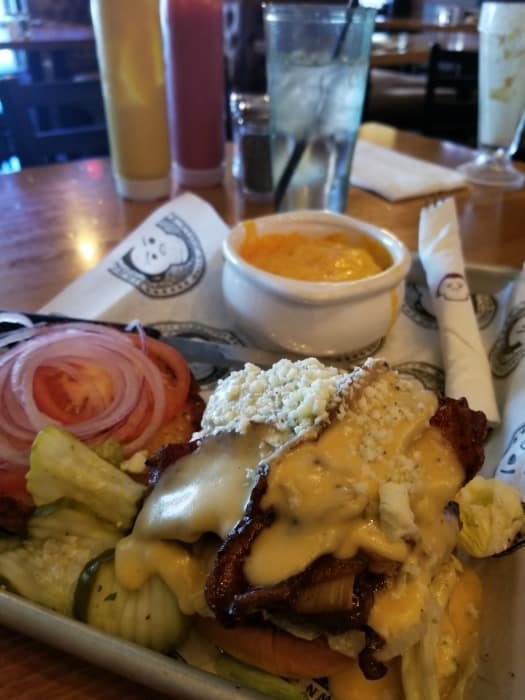 Red Monkey
We stopped into the Red Monkey after visiting the Whitman Mission National Historic Site and the food was amazing!
John enjoyed a peanut butter shake that was way too good! It magically disappeared way too fast.
Their burger menu is amazing! It was honestly hard to decide what to order. We will definitely be back to the Red Monkey the next time we are in Walla Walla, Washington!
Address: 25 West Alder Street, Walla Walla, WA
Phone: (509) 522-3865
There are so many amazing restaurants in Walla Walla! From fine dining to the casual comfort food you can truly find something for everyone.
Plus you can't go wrong with all of the Walla Walla Wineries, distilleries, and breweries. You are pretty much guaranteed to find great food paired with amazing wine and cocktails in Walla Walla.
Walla Walla Resources
70% of visitors to Walla Walla return for another trip! We are already planning a return trip to check out