If you are planning a wine trip to Walla Walla you definitely need to check out Dunham Cellars!
Dunham Cellars is located in the airport district of Walla Walla and offers daily tastings of their fantastic wines.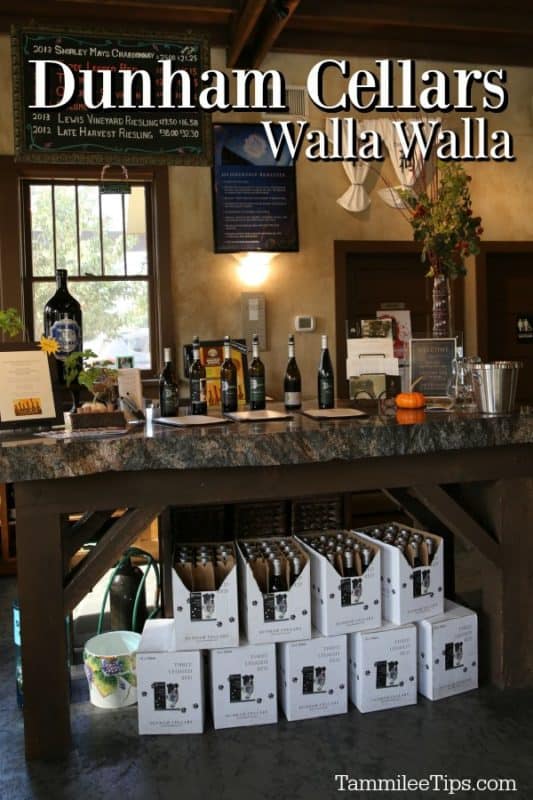 Dunham Cellars - Walla Walla, Washington
There is a $10 tasting fee that is refundable with a $25 purchase. If you are visiting as a group the winery asks that you call ahead to book a reservation.
That way they can save space for you and make sure you are well taken care of.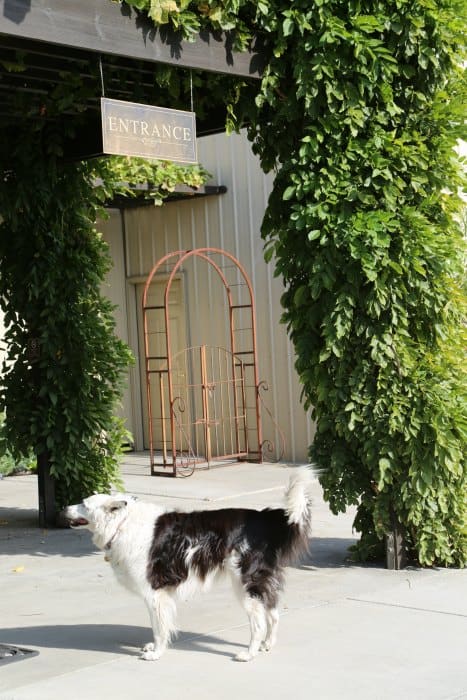 We knew we were in for a treat during our visit to Dunham Cellars as soon as we got out of the car and were greeted by this super cute and oh so friendly puppy.
He led us straight to the winery door.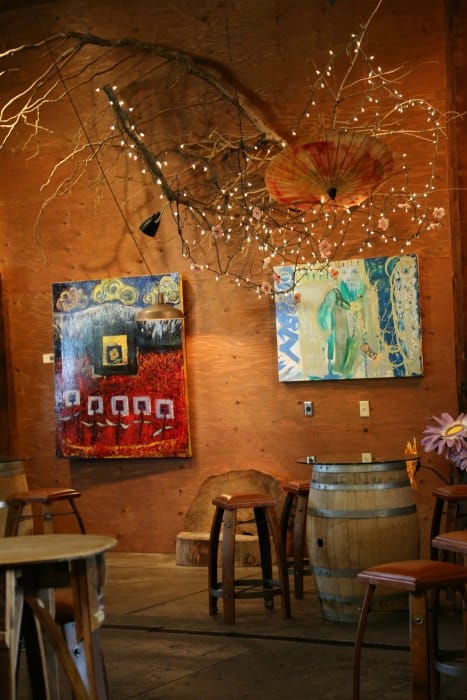 The artwork seen in the winery is done by Eric Dunham and they also have Chihuly pieces on site.
Make sure and give yourself enough time to explore the winery and enjoy your tasting. The art is absolutely gorgeous and there is space to just relax and soak it up.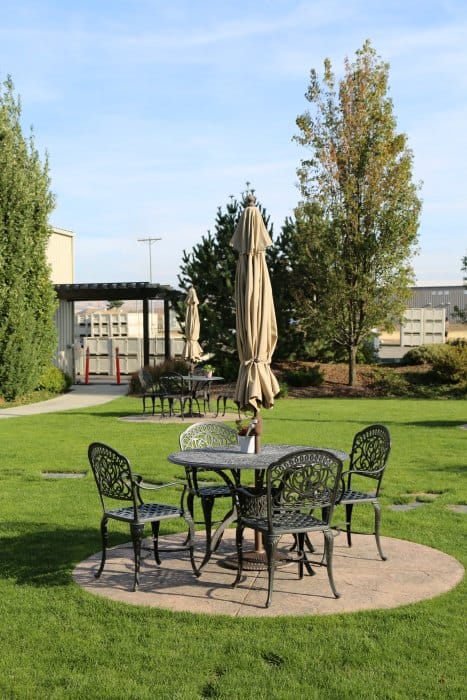 There is outdoor seating that is perfect for an afternoon picnic. You can pick up a glass or bottle of your favorite Dunham Cellars wine and enjoy the beautiful Walla Walla weather on the patio.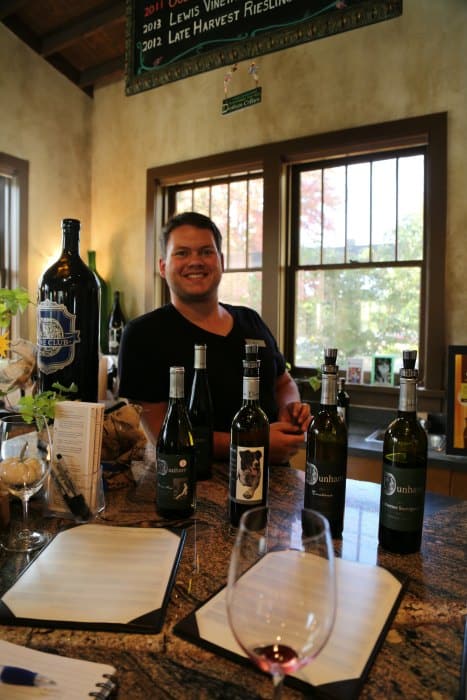 Dunham Cellars is all about family, their love of wine, and sharing their passion for wine.
During your tasting, you can't help but experience each of the staff members' love for their winery and their wines. They share their passion with each pour and it is fantastic.
The winery is located less than a 5-minute drive from the airport. They are happy to help box up your wine for traveling.
This is Dunham Cellars' only location so make sure you pick up your favorite wines during your visit. If you get home and wish that you had brought them home don't worry!
Dunham Cellars distributes to 29 states and China, Japan, and Canada. If you are in the Pacific Northwest you can find Dunham Cellars wines at your local Costco.
 Travel Info
Dunham Cellars is located at 150 East Boeing Avenue, Walla Walla, WA 99362
The tasting room is open 11-4 daily, no appointment necessary.
d
Additional Walla Walla Resources