I think these Apple Cider Muddy Buddies should come with a warning label…You will not be able to stop eating them!
This is my first foray into the Muddy Buddies phenomenon. I have seen them all over Pinterest and in the grocery store but honestly couldn't get past the name. Muddy Buddies just seems like a weird name for a food product. I need to do some research to see how this name came about. Does anyone know the history of muddy buddies?
I put off anything to do with muddy buddies until one fateful grocery shopping trip to Yokes here in Spokane. While we were grocery shopping we had the opportunity to sample these Apple Cider Muddy Buddies and dang it if it wasn't love at first bite.
I mean serious love to the point that I instantly walked down the grocery aisles to get everything I needed to make a huge batch of Apple Cider Muddy Buddies as soon as I got home……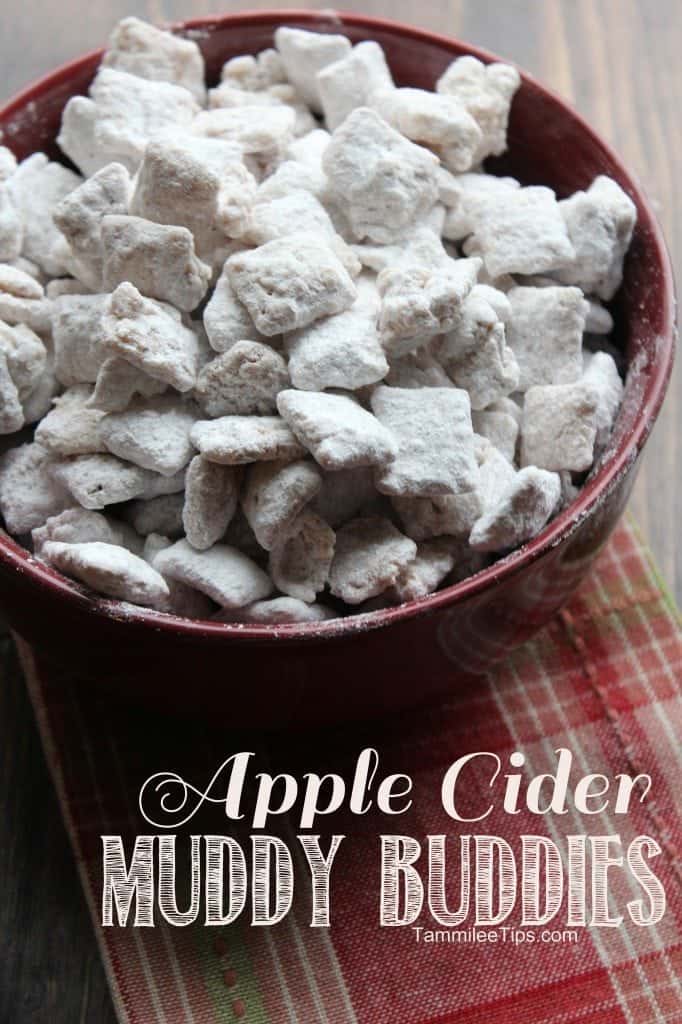 I am now a Muddy Buddies convert. Yep I love them…..I do kind of wish they had a better name but at least they taste absolutely ah-mazing!
Apple Cider Muddy Buddies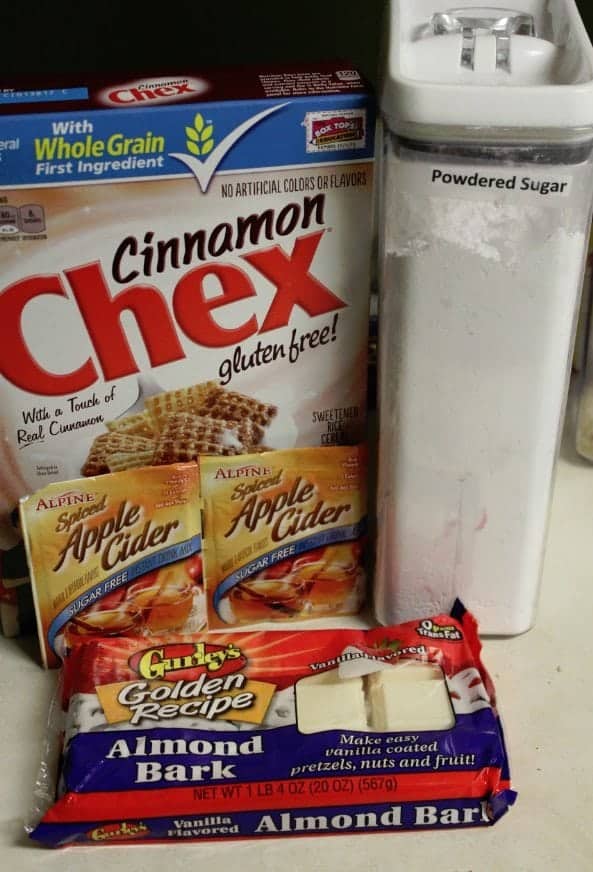 Ingredients
1 box Cinnamon Chex Cereal
1 package Vanilla Almond Bark
2 envelopes Apple Cider Mix
1 to 1 1/2 cups powdered sugar
Directions
1. Divide Chex cereal into 2 1-gallon zippered bags, pour cider mix over the cereal.
2. Melt Almond Bark according to directions on the package, pour half in each bag. Shake well
3. Add powdered sugar to bag and shake vigorously
4. Place in a serving bowl and try to not eat the whole bowl in one sitting. Ok I added this direction but wow these are so hard to stop eating. 🙂
Do you love recipes? Check out our copy cat recipes, dessert recipes, and our Crock Pot Recipes.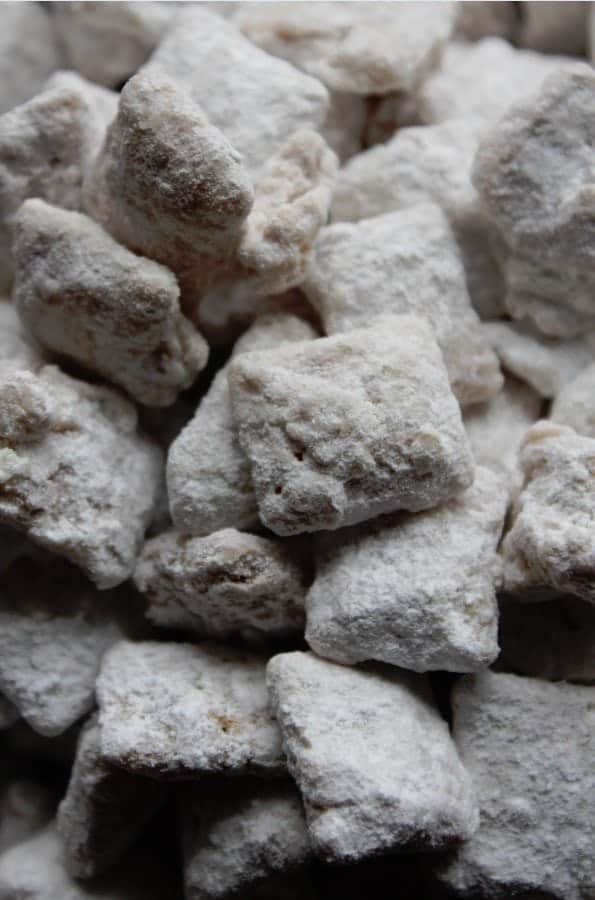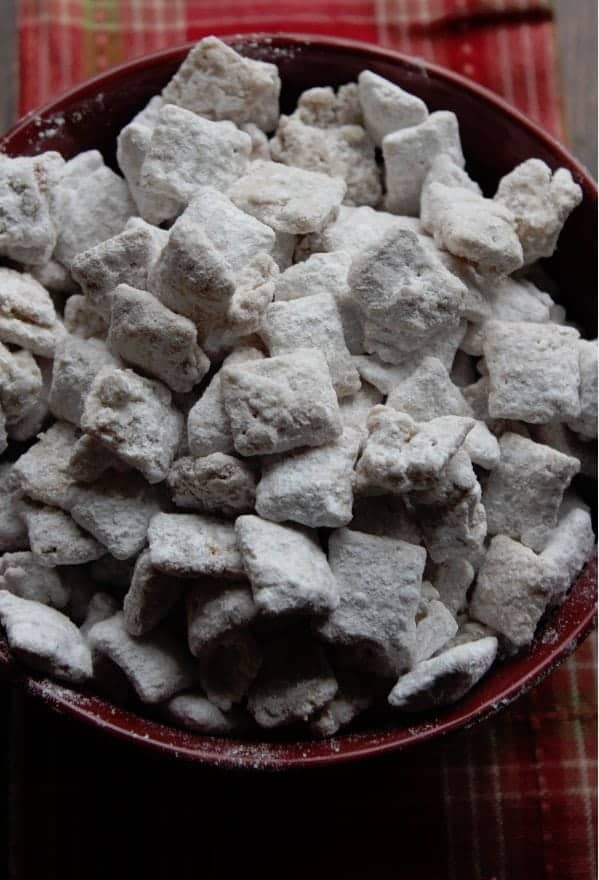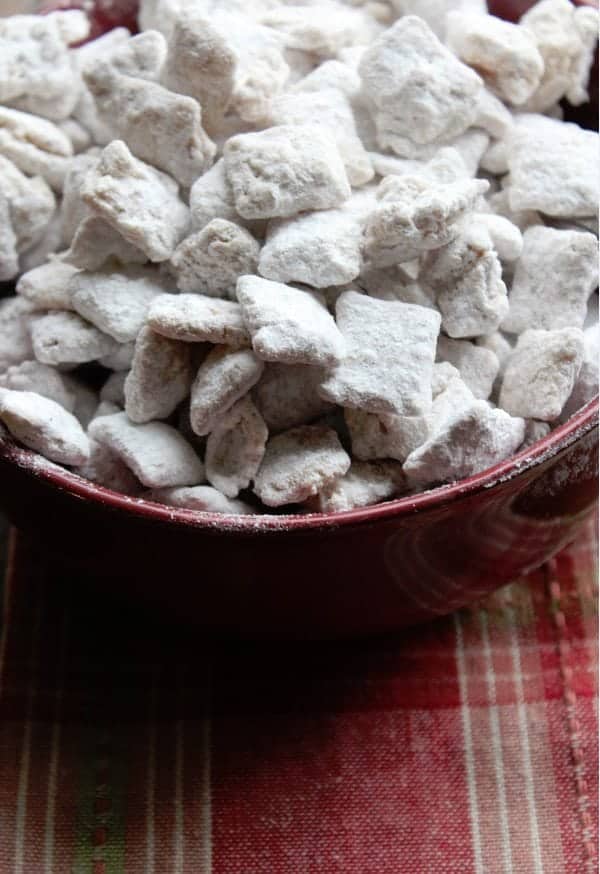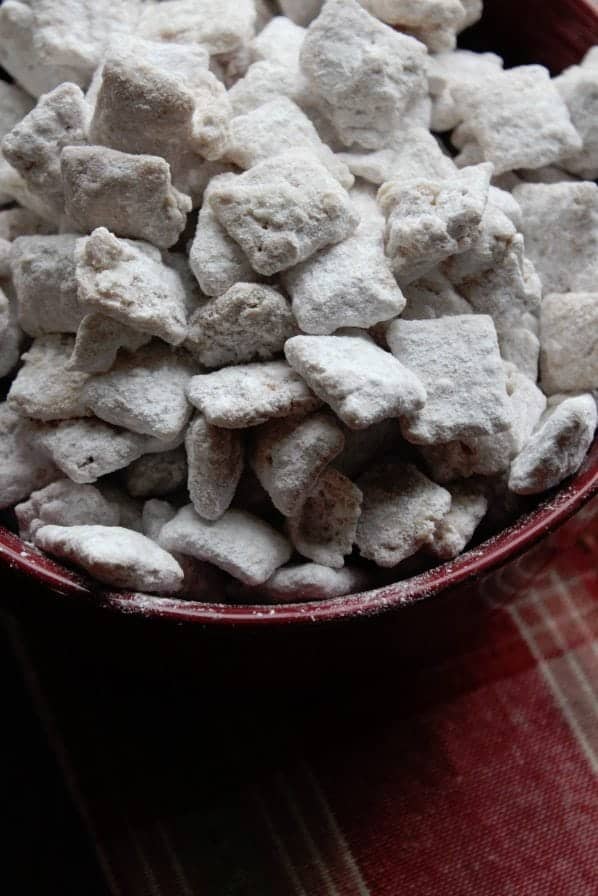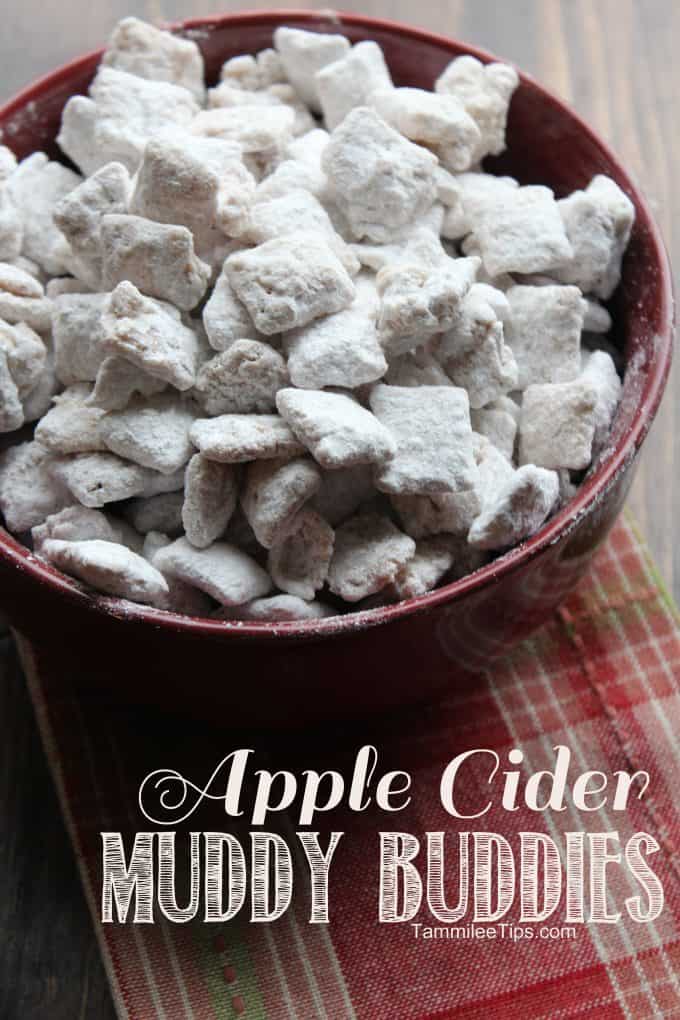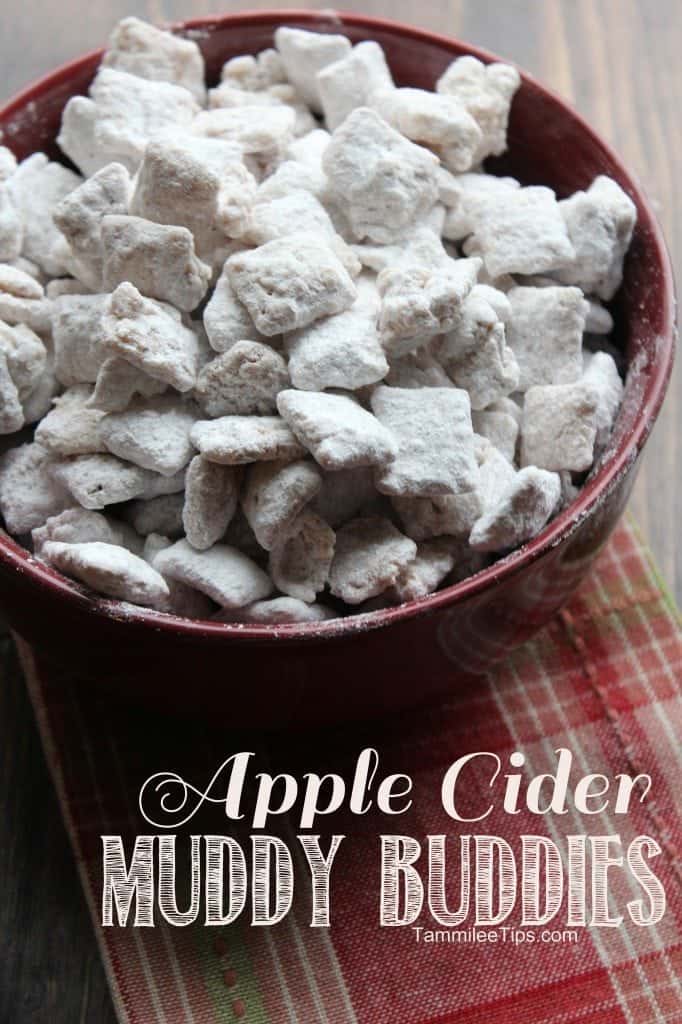 Ingredients
1

box Cinnamon Chex Cereal

1

package Vanilla Almond Bark

2

envelopes Apple Cider Mix

1 to 1 1/2

cups

powdered sugar
Instructions
Divide Chex cereal into 2 1-gallon zippered bags, pour cider mix over the cereal.

Melt Almond Bark according to directions on the package, pour half in each bag. Shake well

Add powdered sugar to bag and shake vigorously

Place in a serving bowl