Woohoo!
How excited are you for Footballs Big Game coming up next week?
The Pacific Northwest is pretty darned fired up for the game. Go Seattle!!!
To help everyone celebrate with yummy goodness we are going to be sharing our favorite appetizer recipes over the next week or so.
Today's recipe is for Cheesy Bacon Wrapped Jalapenos!
Hello fantastic and YUM all in one!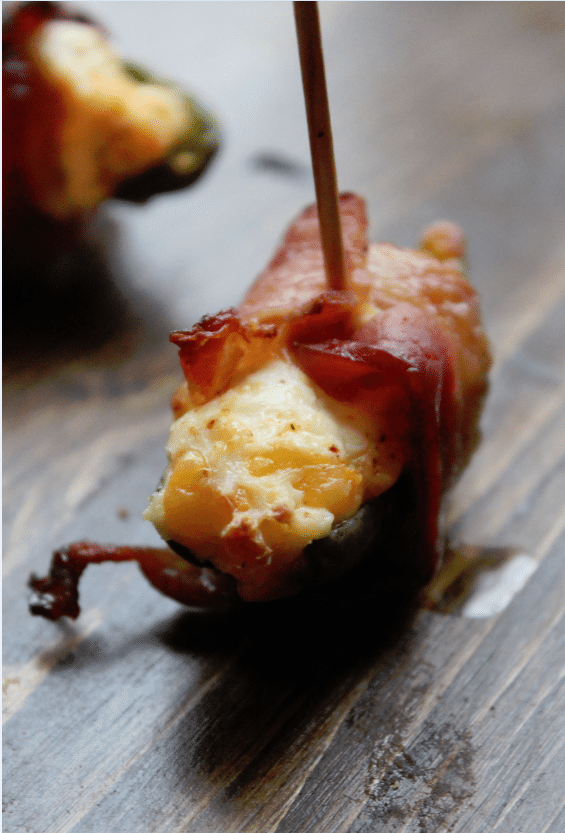 Are you ready for cheesy bacon goodness?
Cheesy Bacon Wrapped Jalapenos
Ingredients
8 Large jalapeno peppers
1 package cream cheese, softened
1/2 cup finely shredded cheddar cheese
1 tsp Cajun seasoning
8 thick slices bacon
Directions
1. Cut jalapenos in half lengthwise, remove seeds and membranes *I suggest wearing rubber gloves
2. In a small bowl, combine cream cheese, cheddar cheese and Cajun seasoning
3. Stuff each pepper with cheese
4. Cut bacon in half, cook bacon partially and remove from skillet
5. Wrap a bacon piece around each jalapeno, secure with a toothpick
6.  Place on a wire rack in a shallow baking dish
7. Bake at 350 degrees for 25-30 minutes
Do you love recipes? Check out our copy cat recipes, dessert recipes, and our Crock Pot Recipes.