During our trip to Bali, we told our guide that we wanted to visit Tanah Lot. He laughed and told us it is really touristy and he could show us the non-touristy sites. We insisted and said that we had seen tons of photos of Tanah Lot and really wanted to see it in person.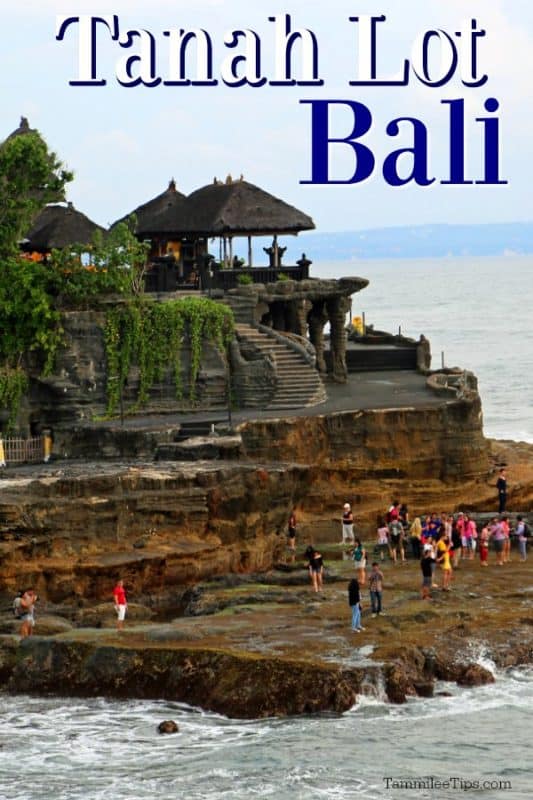 Tanah Lot Temple, Bali
I am so glad we insisted on visiting Tanah Lot in Bali at Sunset. It was absolutely gorgeous! We lucked out and it was low tide while we were there. This gave us the opportunity to walk around the grounds and down along the shoreline for better views of the temples.
I must admit that Tanah Lot was probably the most touristy area we visited during our trip to Bali. This was the one place we saw large numbers of souvenir stands and vendors.
We were actually pretty happy to see these stores since we needed to pick up a few gifts and we hadn't had the chance to visit and tourist stores during our visit. The prices were really good during our trip.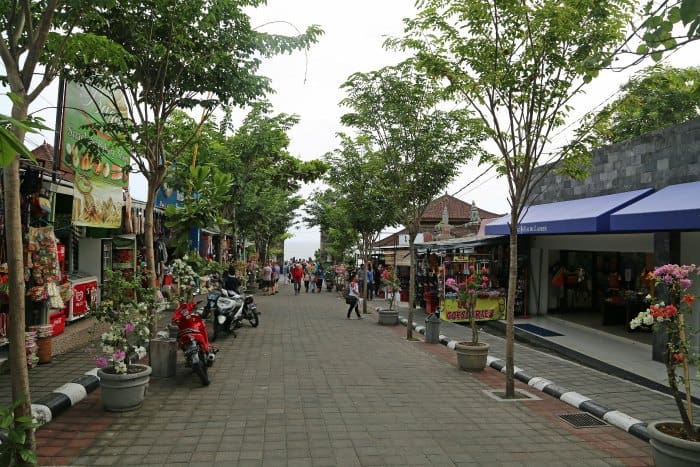 You can find everything from Balinese paintings to Luwak Coffee here. The Luwak Coffee was cheaper here than it was other places we visited.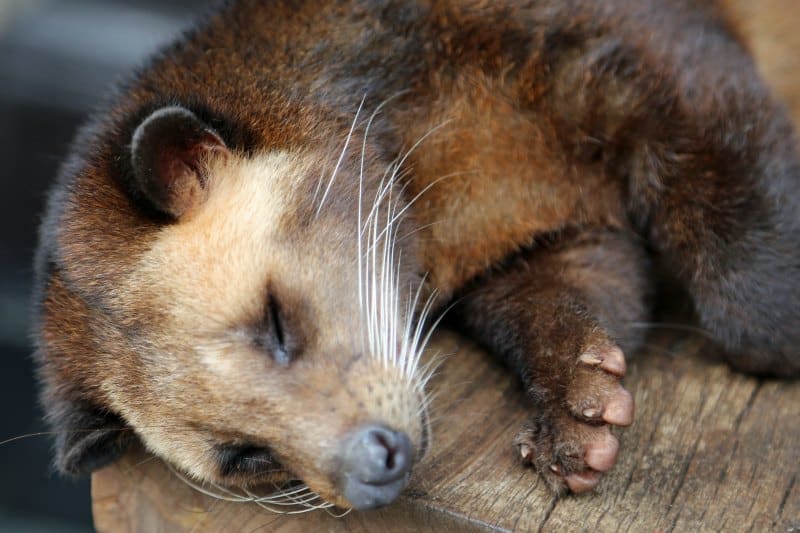 If you are wondering what helps produce the Luwak Coffee you can see a Civet cat at one of the stands. It is very used to people and pretty much naps all day. They are nocturnal animals and not very active during the day.
Depending on the time of your visit you can walk out to different sections of the temple. Please remember to bring sturdy shoes with you. The walkway is on wet rocks and there are puddles and water splashing along the way.
Sunset was a gorgeous time to visit Tanah Lot. We were not graced with the vibrant sunsets that I saw on Instagram while researching our visit but even with the cloud cover it was gorgeous. To get these shots we walked down past the temple and took our pictures back towards the sunset.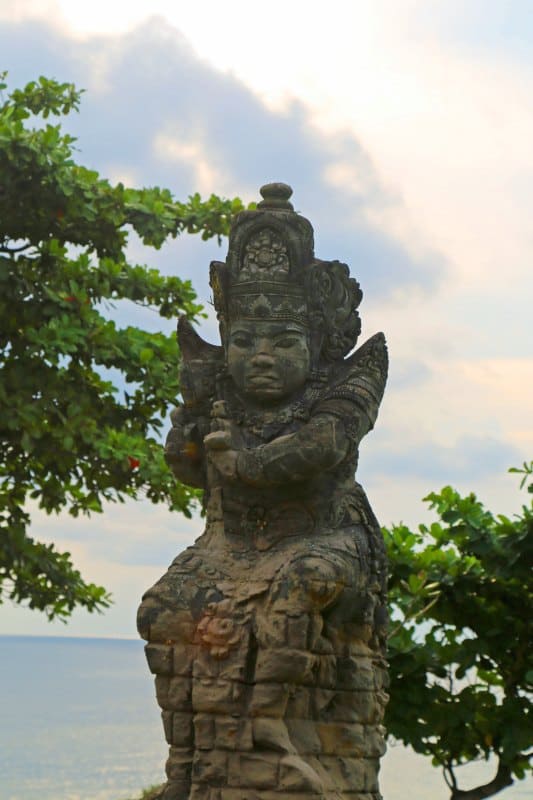 There are a few places to visit on this portion of the temple including a cave with sea snakes (which we skipped). No snakes for me! Especially ones that can swim in the water.
There is also an area you can be blessed with holy water. There was quite a line for this area.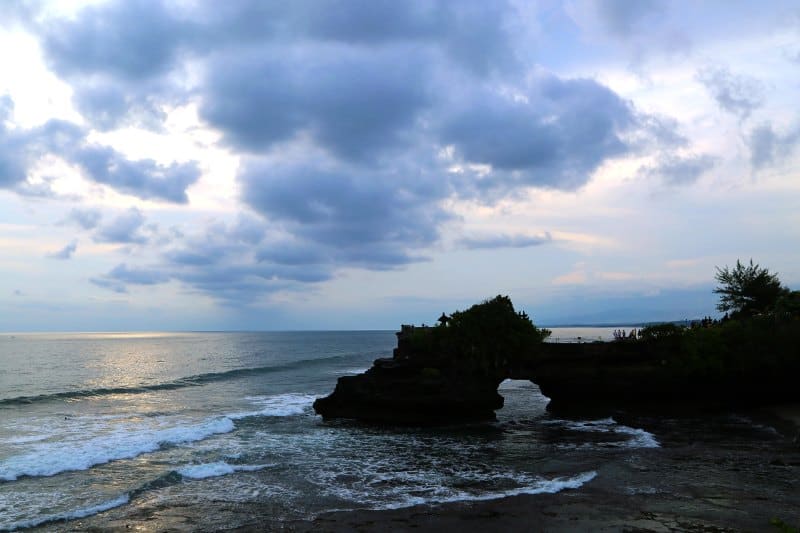 Travel Tips
An entrance fee is required to enter Tanah Lot. There is a stand at the main entrance where you can pay the fee. Your guide may choose to stay in the car and give you time to wander the grounds.
Depending on the time of year Tanah Lot can be packed with hundreds of people. Be prepared for crowds and make sure you know where your stuff is.
There are photographers wandering the property who will sell you a picture in a pretty card featuring Tanah Lot. These were only a couple of dollars and made for a great souvenir from our visit. They print them onsite for you.
Sturdy shoes are definitely recommended. There are stairs, wet rocks, and slippery pathways to reach the temples.
It is a little bit of a walk to get to the temples. You need to be able to get through the souvenir stands and a walkway to get to the viewing area. If you have mobility restrictions you may want to ask your guide for recommendations in reaching the viewing areas. You could easily walk a half-mile to reach everything.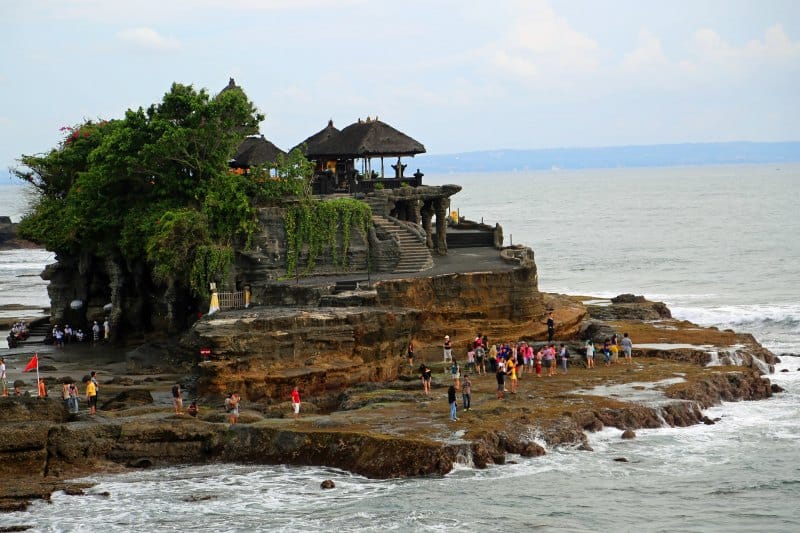 Additional Bali Articles
Check out all of our Bali Travel Guides.