We have done more than twenty cruises around the world and absolutely love them. Our first cruise was for our honeymoon more than eight years ago. We did a two-week Mediterranean cruise and I had so many questions as I was preparing for the cruise.  Today we are answering first time cruise questions. Please let us know if we missed any or if we can help you with any specific cruise questions.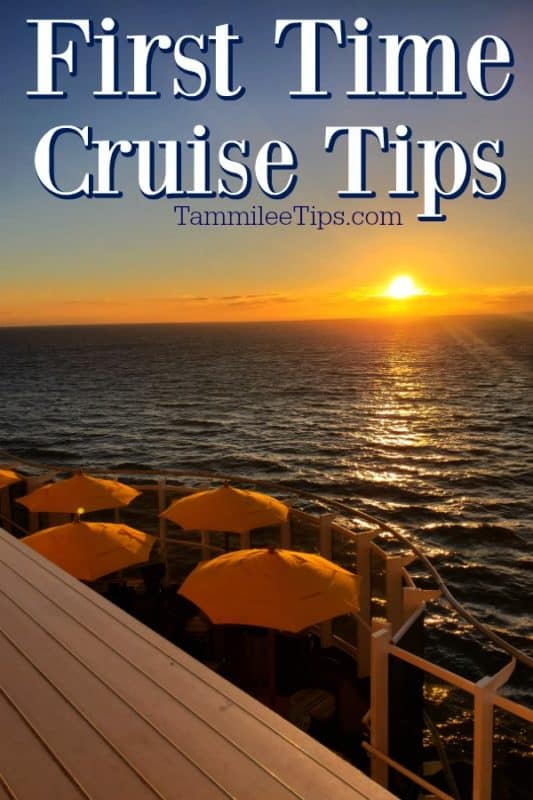 First Time Cruise Tips and Questions Answered
Going on your first cruise is such an amazing experience! Leading into any cruise there are always a ton of questions, worries, fears, and all the things.
Don't worry if you have a ton of questions about your first cruise! We all experience the same thing.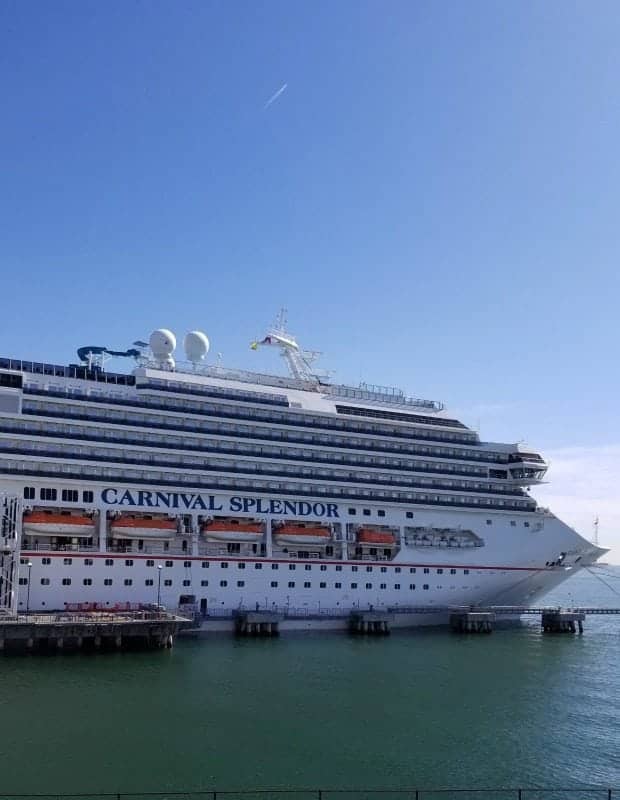 Do I just walk onto the cruise ship?
Yes and no. When you arrive at the port terminal you will need to clear security, have your passport scanned, and have your photo taken for your cruise card. There is also the opportunity to have an embarkation picture taken.
Once this is done you are free to walk onto the cruise ship and begin your amazing vacation.
Will my passport be stamped during my cruise?
This really depends on the cruise ports you are visiting. Most likely in the Caribbean, your passport will not be stamped. You can visit the customs office on the island you are visiting and have it stamped if you would like.
We have had our passports stamped when visiting St. Petersburg, Russia on a Baltic cruise.
Do you have to do a shore excursion on a cruise?
You don't have to do anything on your cruise other than attending the muster drill. After that, all of the activities are your choice.
Do I need cash onboard?
No, most cruises use your cabin ship card as an electronic payment card and you pay at the end of the cruise. We do bring cash on board with us so we have it to tip the staff at the end of the cruise.
Should I exchange money before I leave?
This really depends on how long you are going to be at each cruise port. Many of the Caribbean ports and Mexican ports are happy to take the US dollar. If you are doing a Mediterranean or Baltic cruise you may want to take Euro with you. We normally find an ATM in town once we have arrived and pulled money out.  We use the phone app xe.com to figure out the conversion for prices.
Will I get hungry/gain weight?
We have only been hungry on one cruise and that was because the jet lag was so bad we kept waking up at all the times the restaurants were not open. As far as gaining weight it is a possibility but you are most likely going to be doing some walking with an excursion or around the ship. We try to take the stairs to help with getting more steps in.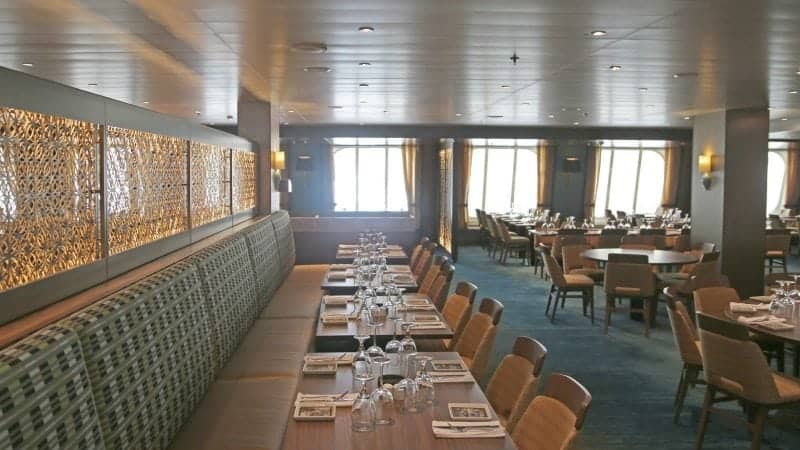 Do I have to eat with the same people every night?
This really depends on if you choose set dining or my time dining. We tend to pick my time dining so we are not on a set schedule each night. With a set dining time, there is the possibility you will eat with the same people nightly.
One nice thing about my time dining is you don't have to stress if you make a reservation at a specialty restaurant. You don't have to worry that your tablemates are waiting for you to come to dinner.
How formal is the formal night on a cruise?
This really depends on the cruise line. We have seen everything from tuxes to Hawaiian shirts and slacks. It also may depend on your destination and the age demographic of your cruise.
We have found that Caribbean cruises tend to be a bit more casual than European cruises.
One great way to judge how formal to dress is to look on Instagram and see what people are wearing in their photos. You can look up by the ship, cruise company, or under cruise travel.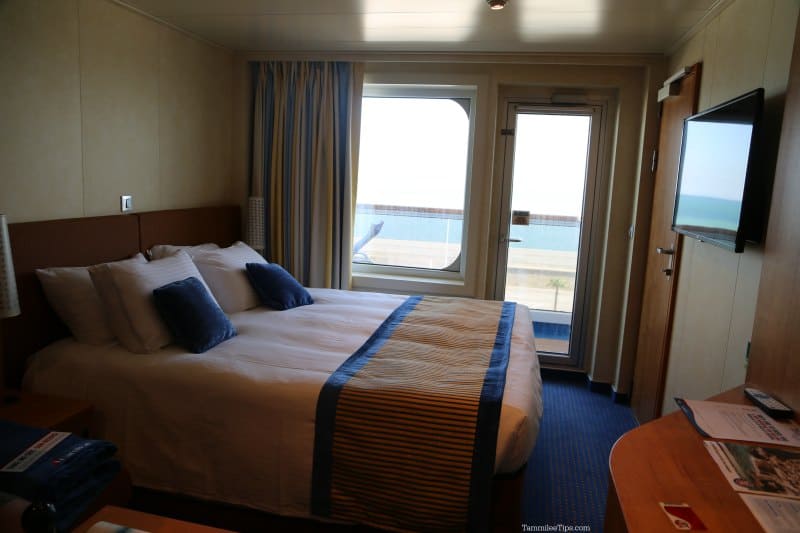 Do I need a balcony stateroom?
Yes and no. I know that I probably not the answer you were looking for. We have done both inside cabins and balconies and they each have their pros and cons.
If you are cruising to Alaska I would suggest a balcony if you can make it happen. Being able to watch for whales while still in your pajamas on your balcony is pretty darn amazing.
If you are cruising in the Caribbean you may not need one. I find myself going out on the deck in the mornings before it is super hot. In the afternoons I feel like the balcony can get super hot and humid.
Will I get seasick on a cruise?
We have only experienced a couple of moments of seasickness during our cruises. John likes to remind me that these ships are equivalent to a football field floating in the ocean. If you are worried about getting seasick we carry these seasick bands with us and they have helped the few times we had that yucky feeling.
Please let us know if we can answer any other First Time Cruise Tips and Questions! We hope that you have a truly amazing cruise vacation!
Additional Cruise Articles
Are you planning your first cruise? You might also like these other cruise posts:
10 Tips for First Time Cruisers
10 Things not to forget to pack for your cruise
What not to pack for your cruise vacation
Common cruise terminology to know for your cruise
Check out all of our Travel Cruise Guides