I love to make super easy desserts! These Bite Size Apple Pie Crescents are so dang easy to make and taste amazing. I also love that I had everything I needed to make them in the fridge.
They took a few seconds to make and then the wait for them to come out of the oven feels like forever. The house smelled so good when these were done!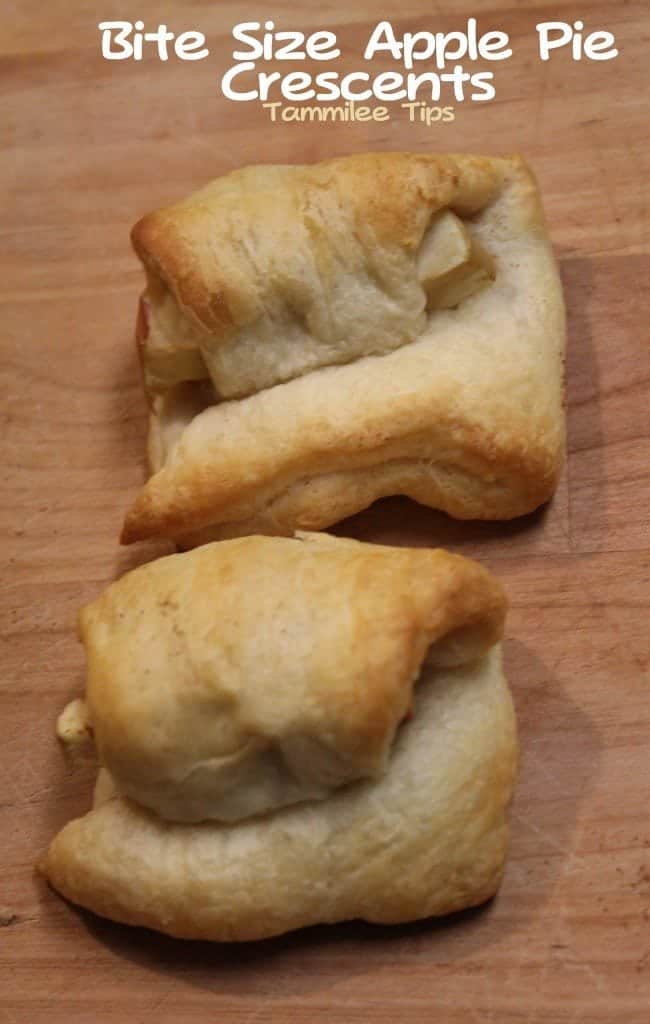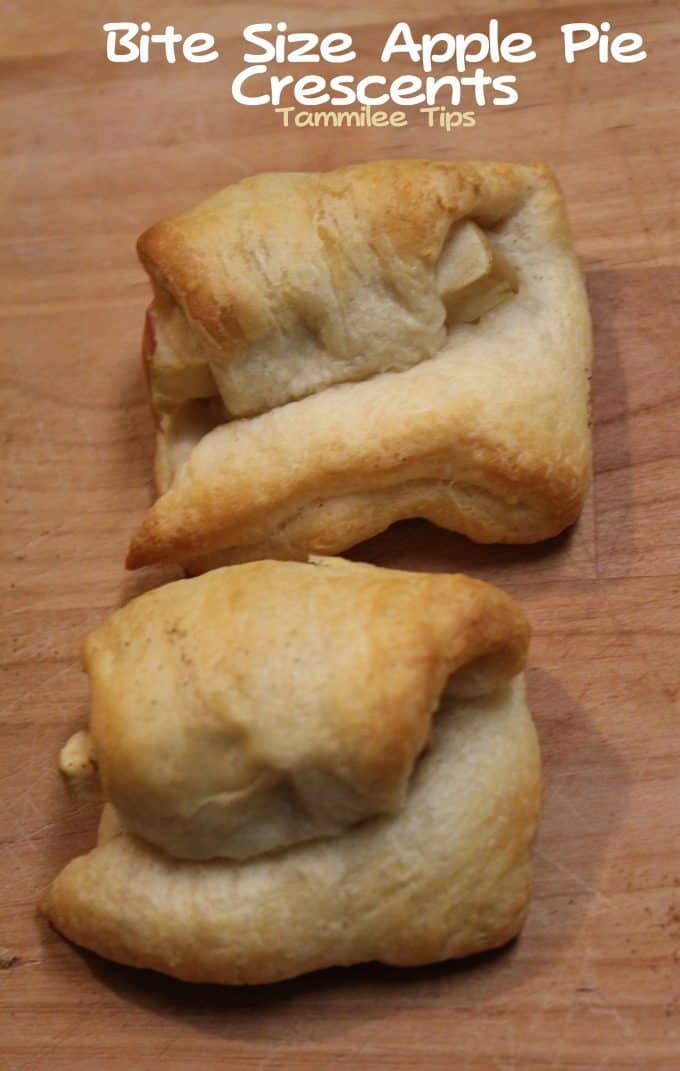 Bite-Size Apple Pie Crescents
Crescent Rolls are becoming one of my favorite things to cook with. Have you seen the Crescent Braided Cheese Steak we made?
Oh my goodness it is so easy to make and looks like you spent hours in the kitchen (my favorite kind of recipe!).
I love how easy it is to use crescent rolls to make a sweet treat. They are easy to adapt and make into the flavors you enjoy.
Delicious Apple Recipes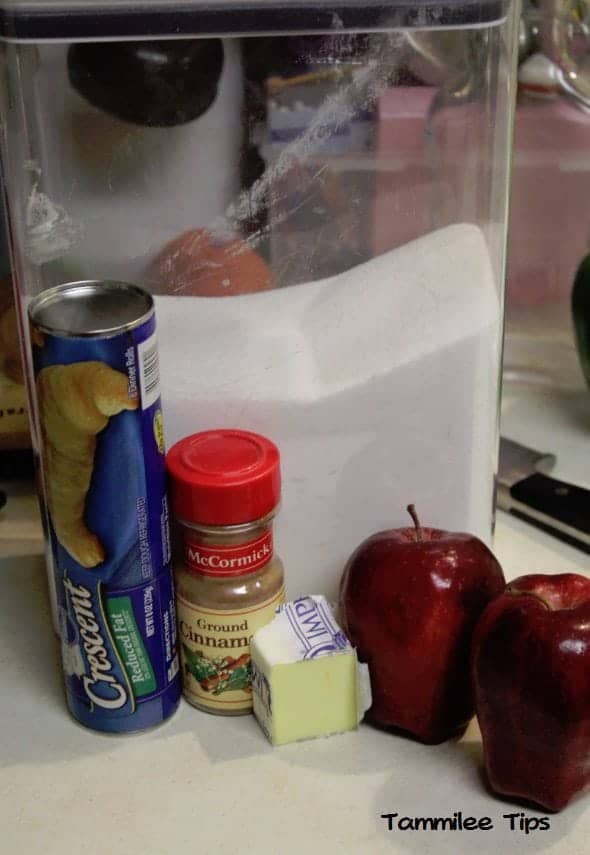 Ingredients
Crescent Rolls
Apple slices
Butter/Margarine
Directions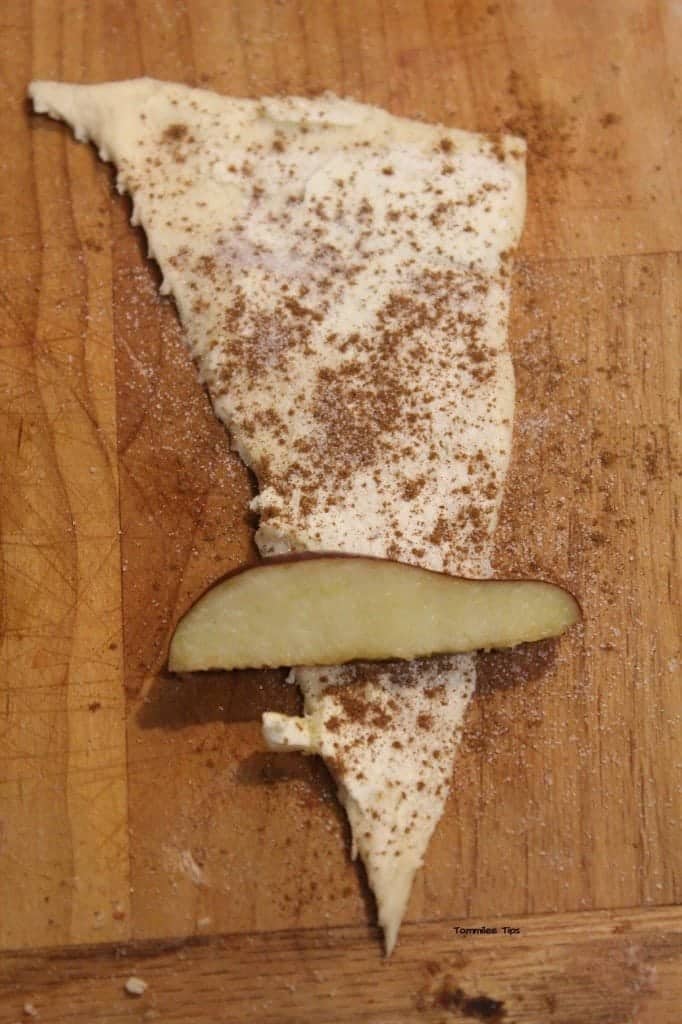 1. Cover crescent with butter or margarine and liberally sprinkle with cinnamon and roll a piece of apple in the crescent
2. Bake according to the crescent roll directions
3. Let sit for a few minutes before enjoying
John made the mistake of biting into a Bite-Size Apple Pie Crescent right out of the oven and he paid for it. The apples are piping hot and burned his lip.
These are the perfect fall sweet treat. So easy to make and they taste amazing.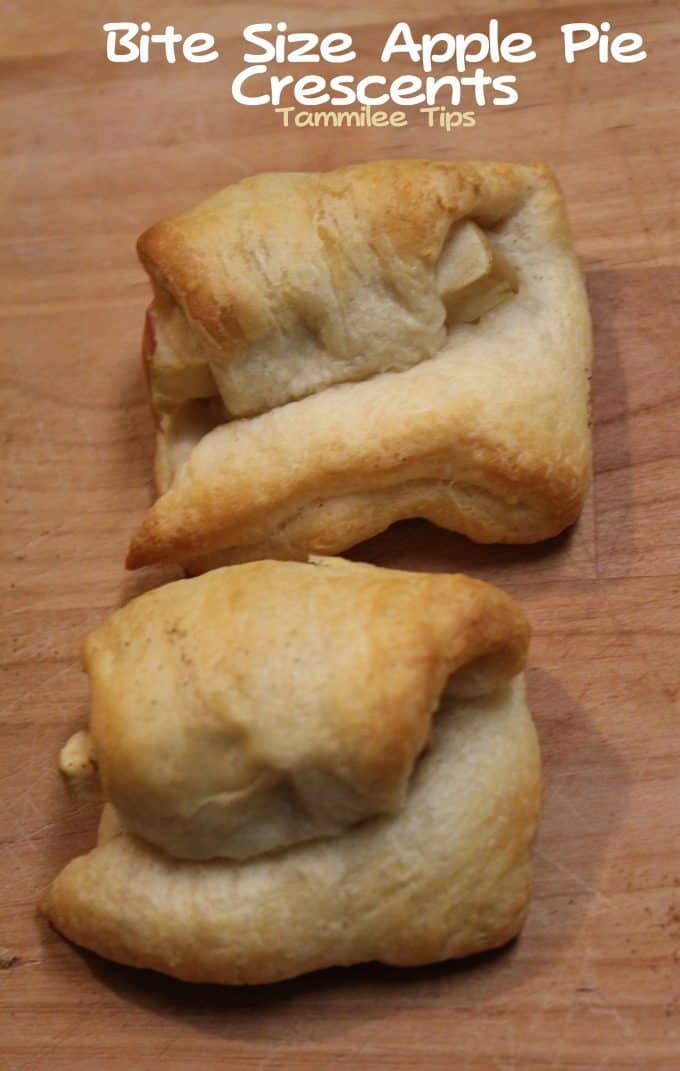 Ingredients
Crescent Rolls

Apple slices

Butter/Margarine
Instructions
Cover crescent with butter or margarine and liberally sprinkle with cinnamon and roll a piece of apple in the crescent

Bake according to the crescent roll directions

Let sit for a few minutes before enjoying