Wow! This drink is seriously potent! When we made this we were not able to finish it due to how potent it was. We ended up changing the drink and making it into a "Ranger Special" which is what John calls his concoction with this drink. Check back next week to see how we made this drink even better.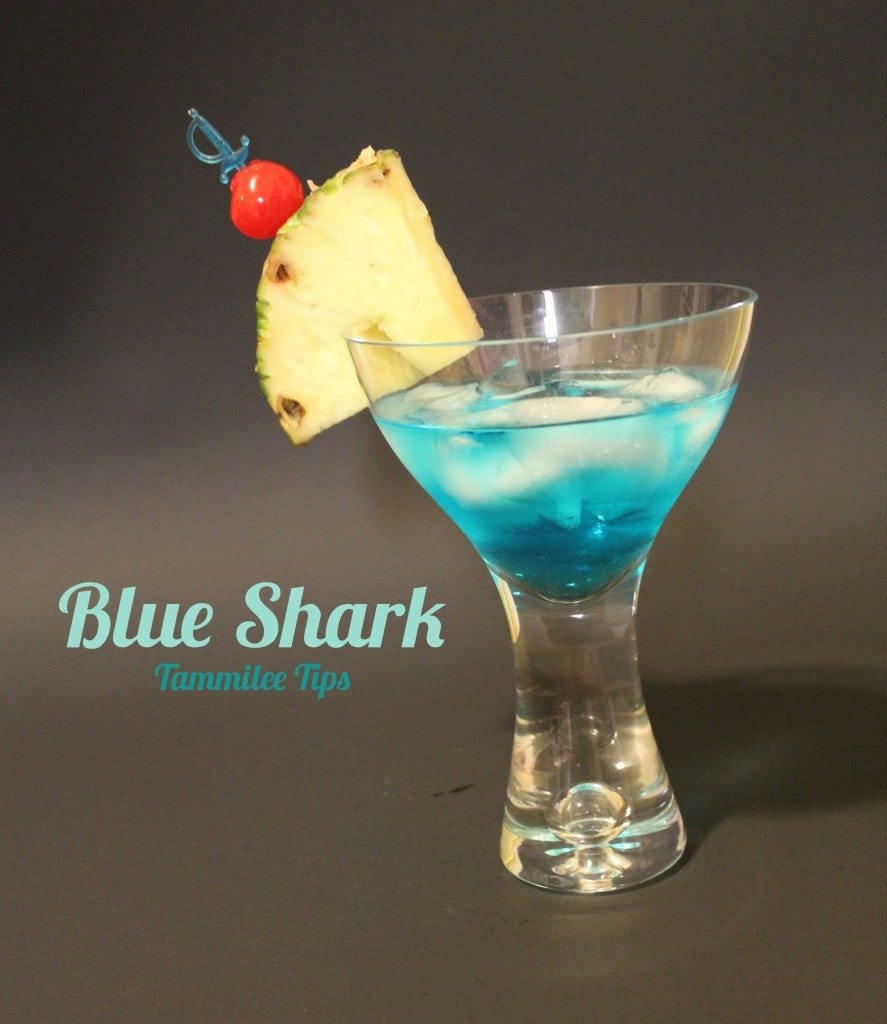 Blue Shark
Ingredients
1 oz vodka
1 oz tequila
dashes of Blue Curacao
Mix with ice and strain into a Old Fashioned Glass
.  We used a martini glass because we liked the look of it.
We started 5 o'clock Aloha Friday drink recipes to celebrate and enjoy a bit of vacation paradise at home. Each Friday we will be sharing a drink recipe that hopefully transports you to the beaches of Hawaii and makes you relax and enjoy a bit of paradise.