Have you been wondering if the Carnival Cheers Package is worth purchasing? We wondered the same thing so we decided to purchase the Cheers package on our Carnival Miracle cruise and see if it saved us money.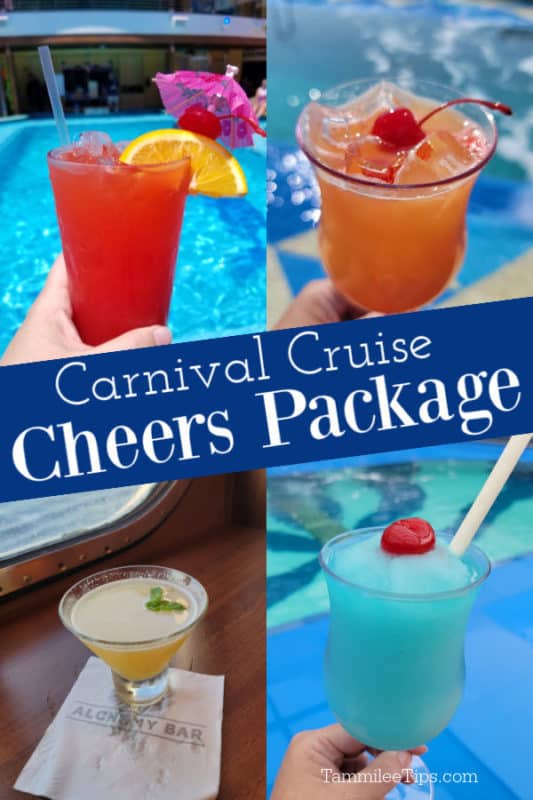 Carnival Cruise Cheers Drink Package
We have been on 20+ cruises and this was the first time we purchased the Cheers package. Our Carnival Miracle Cruise to Alaska was the perfect opportunity to check out what the drinks package was all about.
One thing we were excited about was that we knew going into our cruise how much we would be spending for cocktails, coffee, and other drinks. We didn't have to keep looking at our sail and sign card statement to see how much we had spent during the cruise.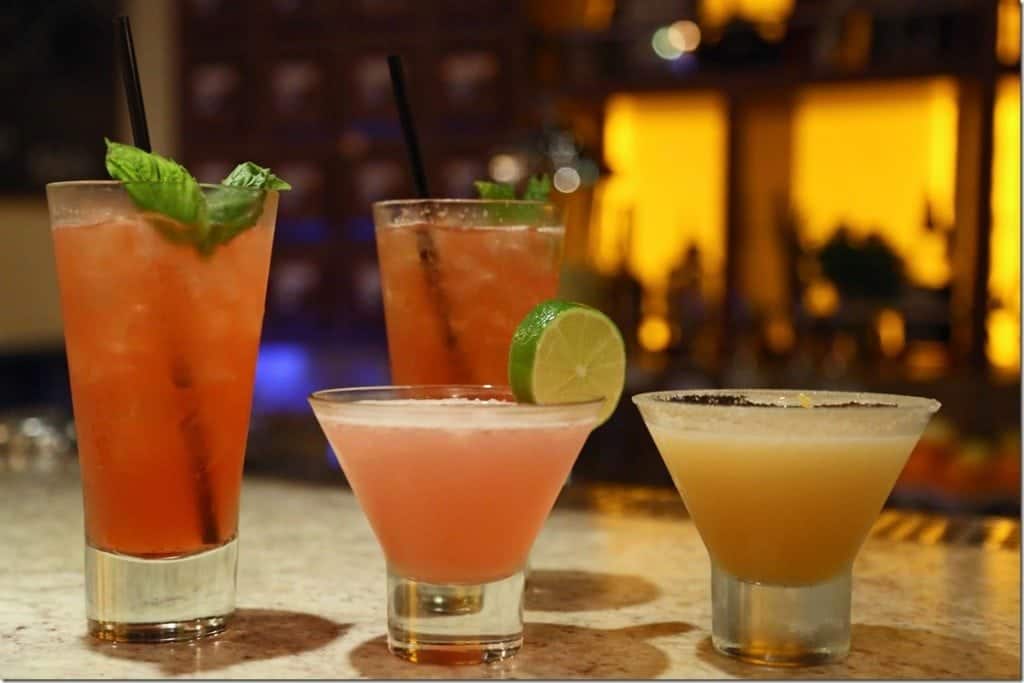 How much does Carnival Cheers Package cost?
The Carnival Cruise drink package price depends on if you purchase the package before or during your cruise. If you know you are going to want the Cheers Package it is worth it to pre-purchase the program before you board and saving $5 a day. The price also varies depending on the length of your cruise.
If purchased before your cruise:
$51.95 USD, per person, per day plus 18% gratuity, for cruises 5 days and longer
$54.95 USD, per person, per day plus 18% gratuity for 3 day and 4-day cruises.
If purchased on the ship:
$56.95 USD, per person, per day plus 18% gratuity, for cruises 5 days and longer
$59.95 USD, per person, per day plus 18% gratuity for 3 days and 4-day cruises.
CHEERS! can be purchased at a bar on board.
How much will the Cheers program cost for my cruise?
Carnival Cheers Program
Cost for the cruise with gratuity when purchased before the cruise
Cruise Length
Cost per day = $61.30
3 Days
$194.52
4 Days
$259.36
5 Days
$306.51
6 Days
$367.81
7 Days
$429.11
8 Days
$490.40
9 Days
$551.70
10 Days
$613
11 Days
$674.30
Who can purchase the Cheers Progam?
Guests must be 21 or older to purchase CHEERS!
Each adult assigned to the same stateroom must purchase the program.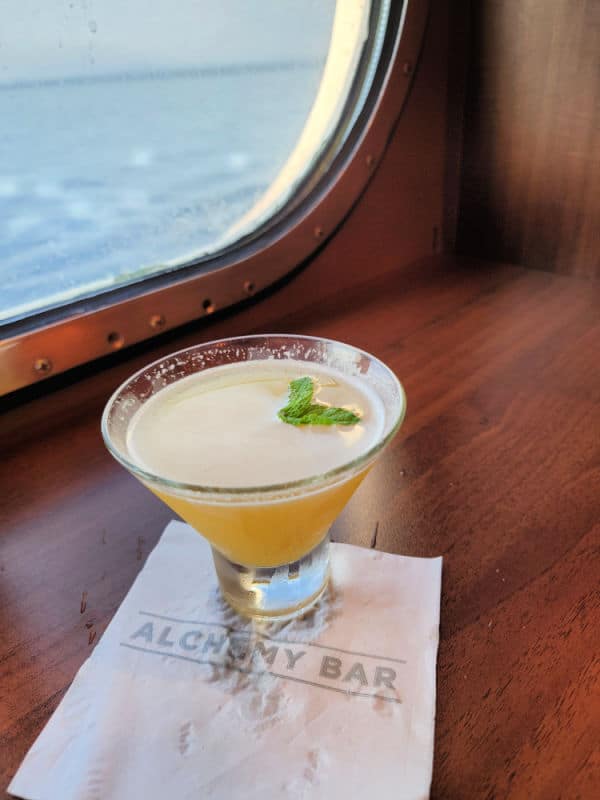 What is included in the Cheers Cruise Cheers Package?
All spirits (including cocktails), as well as beer and wine by the glass with a $20.00 or lower menu price
Sodas, Zero-Proof frozen cocktails, energy drinks, specialty coffee, hot tea, 500ml bottled water, and other non-alcoholic bottled beverages
Packaged water in the Dining Room and Specialty Restaurants
25% discount off the menu price for any spirit or wine by the glass above $20.00
25% discount off the menu price for wine and champagne by the bottle
25% discount off beverage seminars and classes
What Item are excluded from the Carnival Cheers Package?
Beverages promoted and sold in souvenir glasses
Bottles of liquor
Beverages offered at gangway
Beverages offered through room service, minibars, and/or in-stateroom beverage programs
Sharing cocktails, floaters, pitchers, tubes, and buckets
Beverages offered through enomatic wine machines
All other beverage-related programs including merchandise, cigars and cigarettes
Food items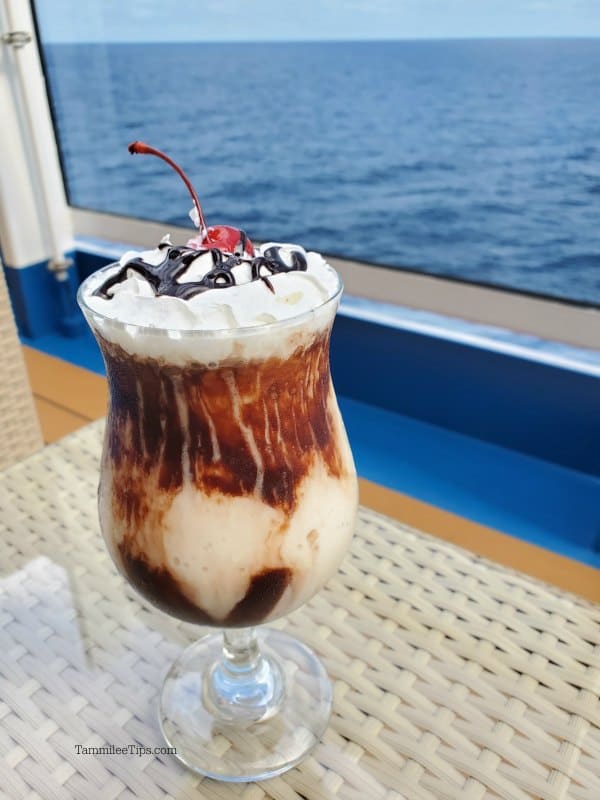 How much do drinks cost on Carnival?
Beer: $6.00 - $7.95 (mostly 16 oz.)
Wine by the glass: $8.00 - $14.00
Mixed Drinks: $6.95 - $20.00
Specialty Cocktails: $8.95 -$12.95 (excluding souvenir glassware and premium selections)
Alchemy Bar Cocktails: $10.95
Soft Drinks: $2.50
Specialty Drinks:  $2.00 - $4.95
Energy Drinks: $4.95 and up
Water (San Pellegrino, Perrier, Vitamin Water, Bottled Water, and Coconut Water): $1.25 - $5.00
What are the rules for the Cheers package?
Guests must purchase the program for the entire cruise; this program is not offered on a per-day basis
Only one drink at a time may be ordered, there is a 5 minute wait time between orders, and sharing is not permitted.
No double shots as they are considered ordering two drinks at once.
The program allows for up to 15 alcoholic drinks, per 24-hour period (6:00 am - 6:00 am). Once the limit is reached, the guest will not be served ANY additional alcoholic drinks.
The program only applies to onboard purchases.
Due to state laws, the Cheers program can not be sold until the 2nd day on cruises leaving from New York and Texas. Drinks purchased on day 1 will be charged to the guest's sail and sign card at regular price.
CHEERS! is not offered on Europe itineraries, 2-day cruises, charter cruises, on ships sailing from Australia, and beverage purchases made at Half Moon Cay and Princess Cays in The Bahamas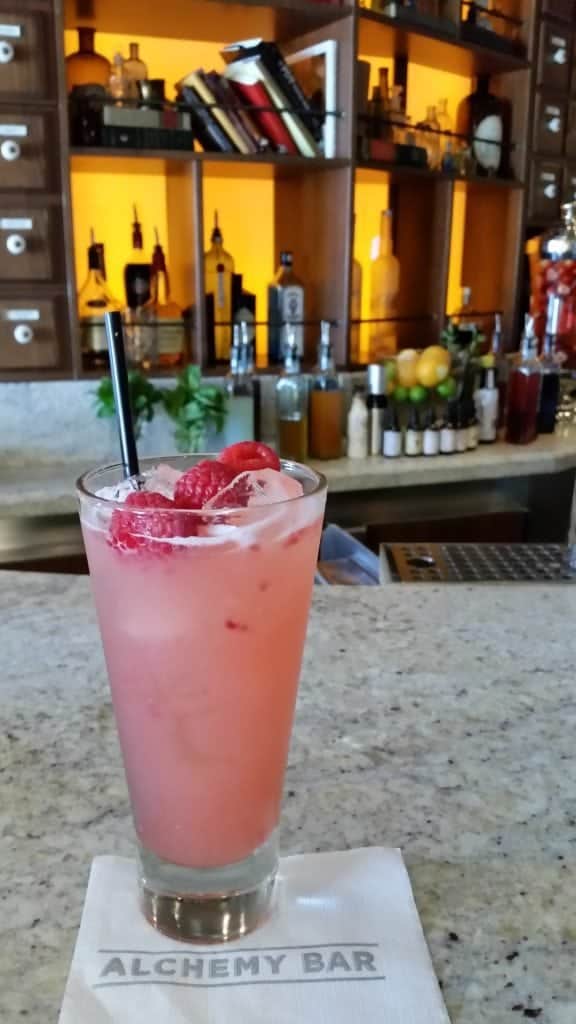 Is there a drink package for non-alcoholic drinks?
Yes, If you do not drink alcohol or you want a package that includes unlimited sodas you will want to buy the Bottomless Bubbles program.
The Bottomless Bubbles beverage package covers soda and juice while onboard the ship.
The program covers sodas and the following juices - Orange Juice, Cranberry Juice, Tomato Juice, Pineapple Juice, and Grapefruit Juice.
What drinks are included on a Carnival Cruise?
It is worth knowing that orange juice is available in the morning during breakfast free of charge. If you are only worried about a glass or two in the morning you most likely do not need to purchase the bubbles program for juice.
You can also find the following beverages at the buffet all day for free - lemonade, iced tea, hot chocolate, and non-specialty coffee and tea.
Room service has the following drinks available for free - juices (orange, tomato, apple, or grapefruit), regular or decaffeinated coffee, hot tea, iced tea, hot chocolate, chocolate milk, regular and skim milk.
Can I bring soda on a Carnival Cruise?
Guests are prohibited from bringing water, sodas, and other non-alcoholic beverages that are packaged in glass or plastic bottles.
On embarkation day, a small quantity of non-alcoholic beverages (i.e., sparkling water, sodas, energy drinks, juice, and milk), packaged in cans or cartons, may be brought onboard and must be in the guest's carry-on luggage. A small quantity is considered a maximum of 12 sealed, unopened cans/cartons of 12 ounces each or less, per person.
Can I bring bottled water on a Carnival Cruise?
Carnival's  Liquor and Beverage Policy states that guests are prohibited from bringing water, sodas, and other non-alcoholic beverages onboard that are packaged in bottles.
Carnival carries distilled water which can be purchased either pre-cruise or once onboard.
Should you wish to bring your own distilled water with you, it must be hand-carried along with your CPAP machine.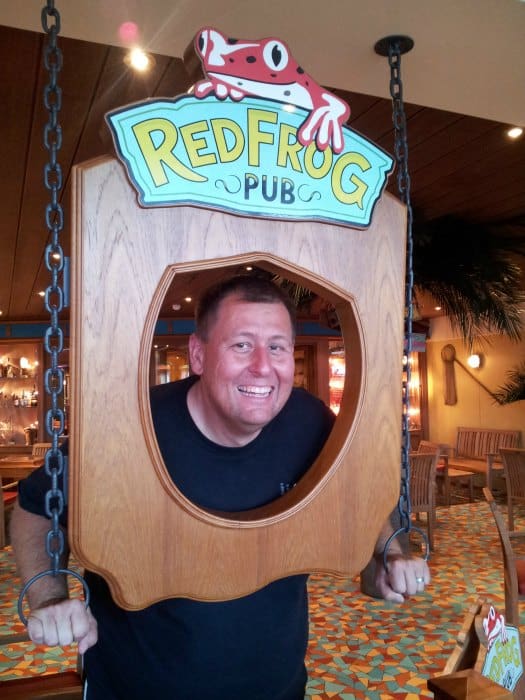 Carnival Cheers Program Review
Going into using the Carnival Cheers Package for the first time I wasn't really sure how we would feel about it. After using it for a week I have to say that it makes enjoying a cocktail or a few on your cruise really easy.
One thing I loved was not having to worry about what our bill would be at the end of the week. While we did add tips to each drink that cost was something we were prepared for so it wasn't a surprise on the last sea morning.
It was so easy being able to order wine at dinner, drinks at the Alchemy Bar, or coffee at the coffee shop and not having to worry about the cost.
With that being said I will say that we heard a lot of people who were pushing to max out their drink limit and probably should have stopped before they did. The cruise staff does a great job of telling you how many cocktails you have put on your card each day.
One night we hit 8 drinks for the day and they made sure to let us know that we were at 8 and our total limit was 15. I don't know that I could get close to 15 and still enjoy the cruise but that is just me.
We have talked a few times about whether we would purchase the Cheers program again and I have to say I really think it would depend on the cruise that we were booking. If it is a cruise that was heavy in ports I would probably just pay per drink since most days we would not be on the ship and I don't need to try and consume multiple drinks each night to feel like I paid off the package.
If we are on a cruise that has multiple sea days and is not port-intensive I would definitely look at pricing out the cheers package.
We averaged 4 maybe 6 cocktails each day we were on the ship and that was partially due to setting the goal of trying every cocktail at the Alchemy Bar. LOL
I will definitely look at booking the Cheers Package when we sail on the Mardi Gras so we can enjoy each of the new lounges/bars and not have to worry about how many cocktails we have tried. I am slightly obsessed with the new Fortune Teller Bar and can't wait to try all the epic cocktails.
Overall I really think it is up to you if this package makes sense for your cruise vacation. If you enjoy multiple drinks each day it can definitely pay off. We talked to multiple cruisers who averaged 10-15 drinks a day and said the package saved them a ton of money and worry during their cruise.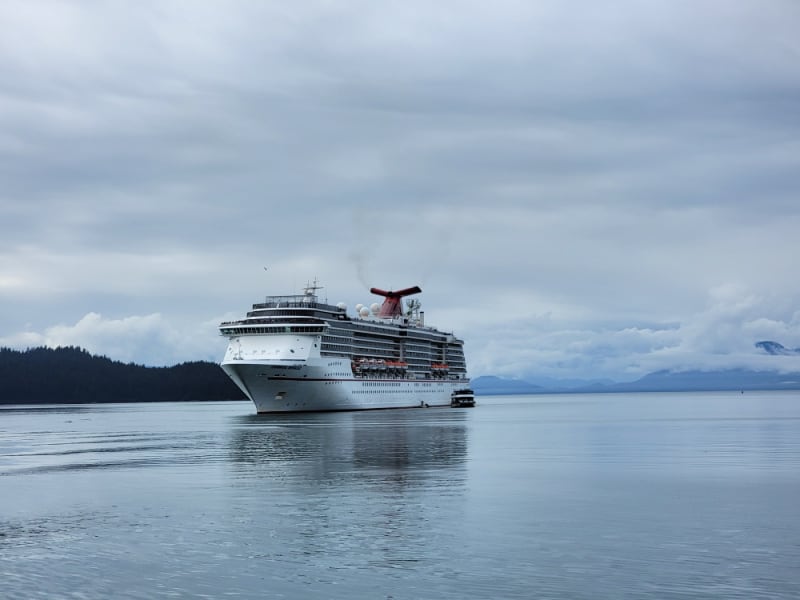 Additional Carnival Cruise Resources
Carnival Drink Recipes - Make your favorite Carnival Cruise drinks at home with these great recipes.
Carnival Hub App - Everything you need to know about using the Carnival Hub App on your cruise.
What to pack for your cruise - 11 things you don't want to forget to pack on your cruise vacation.
Frequently asked Cruise Questions - Get your cruise questions answered!
What not to pack on your cruise vacation
Check out all of our cruise articles!
Check out epic cruise deals on Expedia