We had the amazing opportunity to sail on the Carnival Vista on its second voyage in the Mediterranean this year. The Carnival Vista is Carnival Cruise Line's newest ship, and it is filled with innovations and designs. Today we are excited to share with our Carnival Vista balcony stateroom photo tour and review.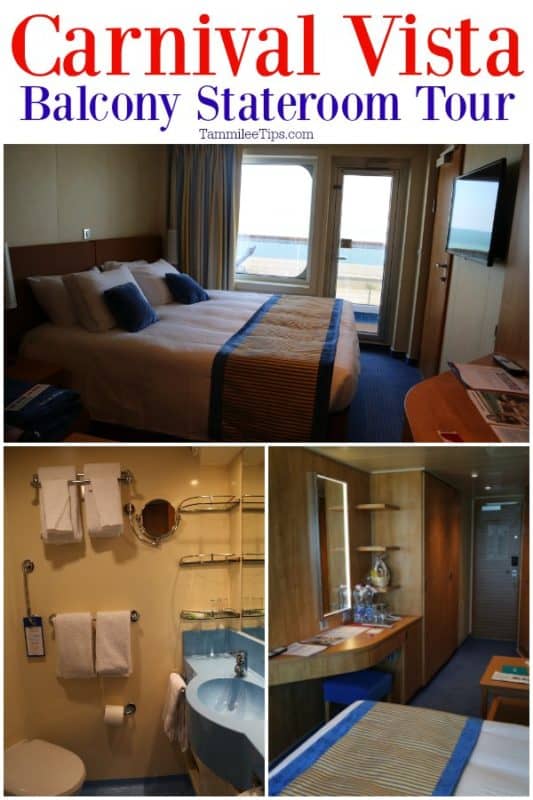 Carnival Vista balcony stateroom photo tour and review
Here is a look at the room that we enjoyed during our sailing along with a few tips for cruising on the Carnival Vista. We will be sharing a lot more on the Carnival Vista in the coming weeks.
The Carnival Vista staterooms are set up pretty similar to most other Carnival ships. We had our beds put together into a larger bed as seen above.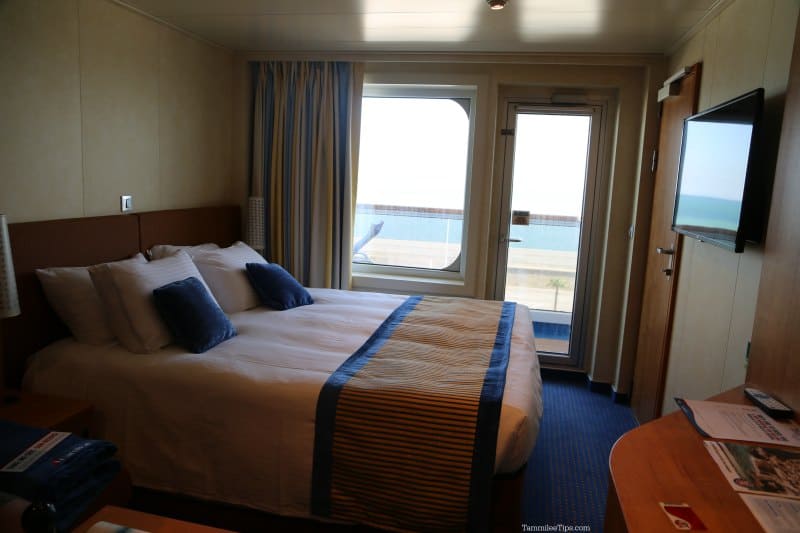 We used the couch often to lounge on and to throw our bags on when we came back into the room. There are a few more plugins compared to other staterooms but we still suggest packing this Belkin mini travel surge protector with USB ports for extra charging space. This helps with keeping cell phones charged and other tech gear using USB plugins so you can charge your camera batteries with the electrical plugins.
The bed was pretty comfy and worked great being put together. We didn't feel the divot in the middle like you do on some ships. There is also storage on both sides of the bed under the lamps.
Carnival provides pool/beach towels so you do not need to worry about packing towels for your cruise. There is no clock in the room so I would suggest using your cell phone or packing a travel alarm clock.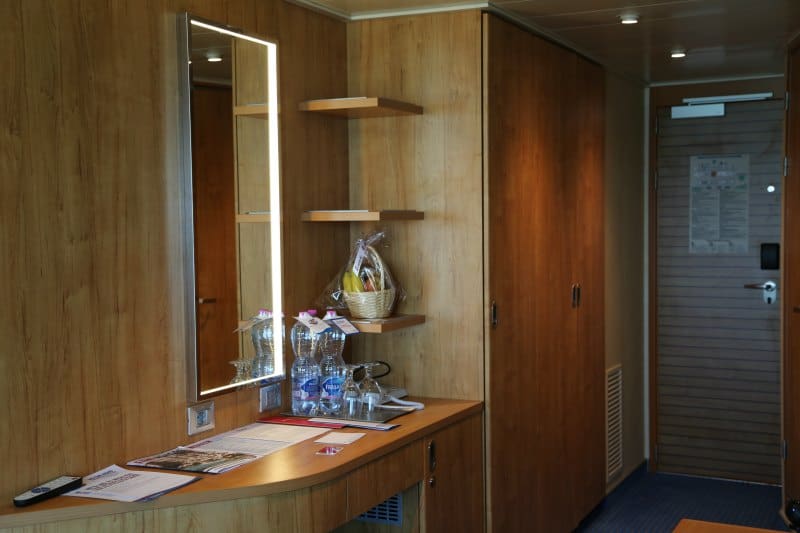 The one thing I missed in the Carnival Vista stateroom is the drawers that are normally under the desk. I didn't realize how much I use these drawers to store random things until I didn't have them available. I felt like we had papers laying around the room more than normal because we didn't have drawers to stuff them in.
The closets have shelves that can be moved down if you want to be able to hang your dresses or longer clothes. One tip is to store your suitcase under the bed, so it doesn't take up space in the closets.  There are hangers already built into the closets. If you have a lot of clothes to hang you may want to bring some thin hangers or you can ask your room steward if they have any extras.
There is a small safe in the closet that easily fits my iPad, and other items I didn't want to be left floating around the room. It is not big enough for a laptop. It was easy to program and use during the cruise.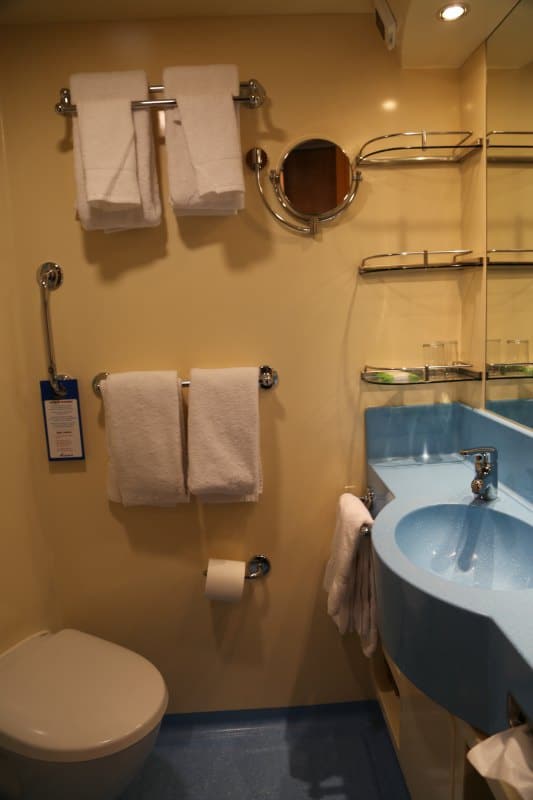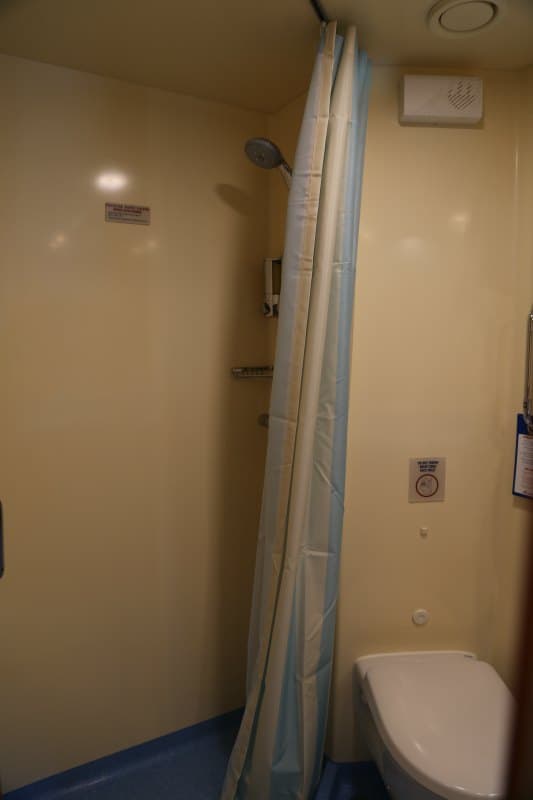 The bathroom has multiple shelves built into the wall for storage. I also use a toiletry bag that can hang from the robe hooks on the back of the door.
Our room was right across the hall from the Imax theater and we never heard it. The ship was super quiet and pretty easy to maneuver.
Check out our post on the Carnival Hub app to see more on our tips on not getting lost on the ship!
Carnival Vista will offer a wide variety of well-appointed, beautifully designed staterooms and suites including two new accommodation classes!
Here is a look at the Rooms on the brand new Carnival Vista!
Havana Cabana Cabins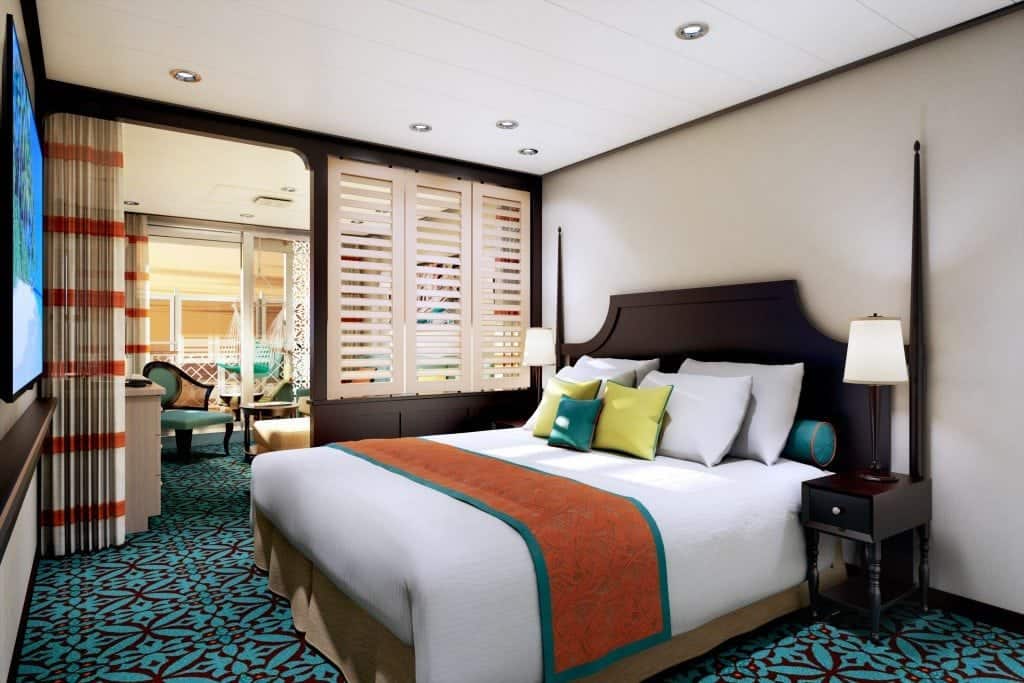 Tropics-inspired Havana Cabanas feature accommodations with private outdoor patios – complete with lounge chairs and hammock – that face the expanded Lanai ocean-air outdoor promenade and offer magnificent sea views in addition to easy access to the Havana Bar and Pool.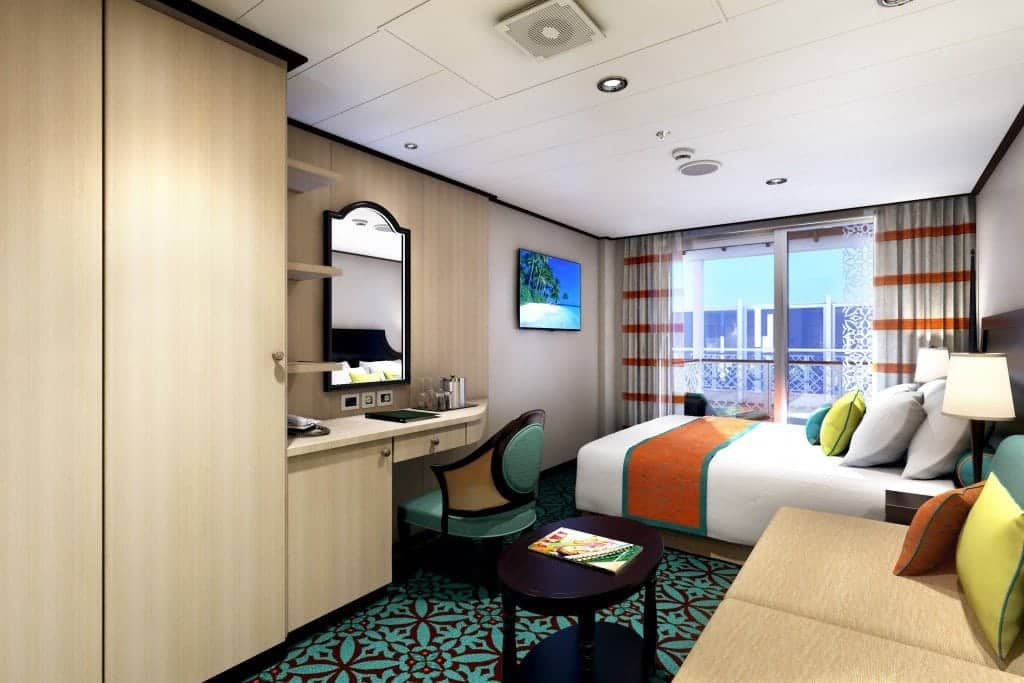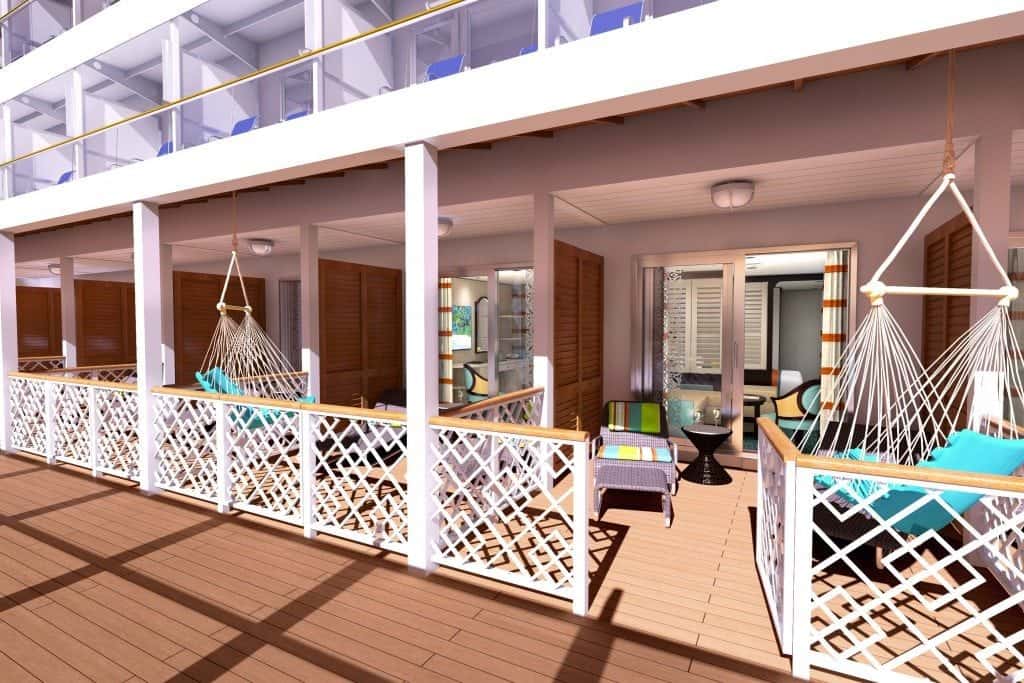 The Havana Cabanas have private patios with hammocks, chairs and views of the water!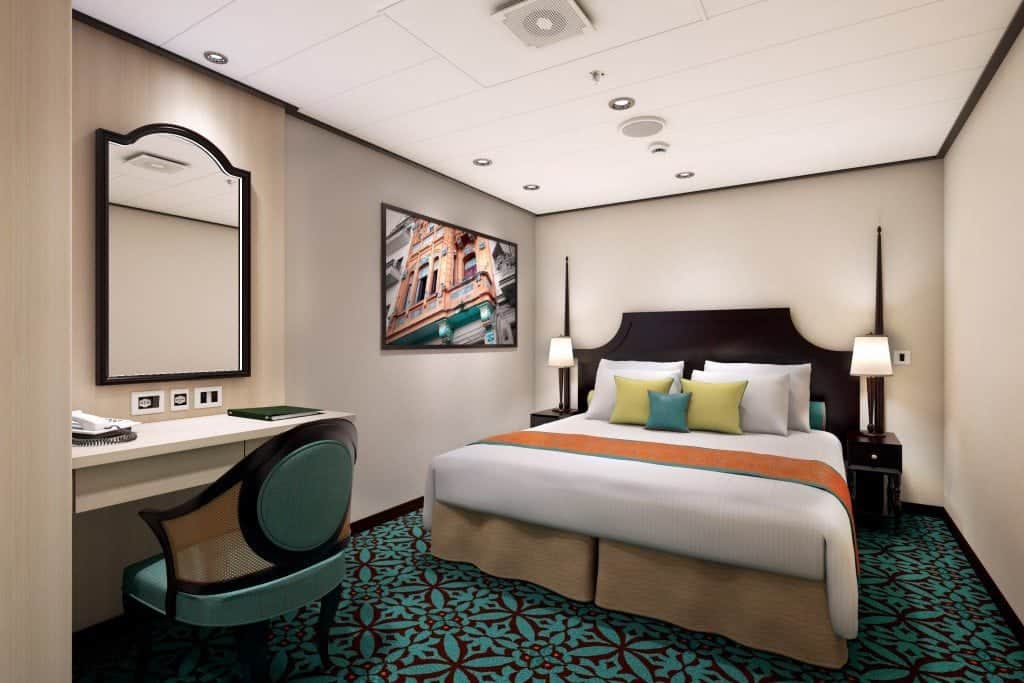 Here is a look at the Havana inside room.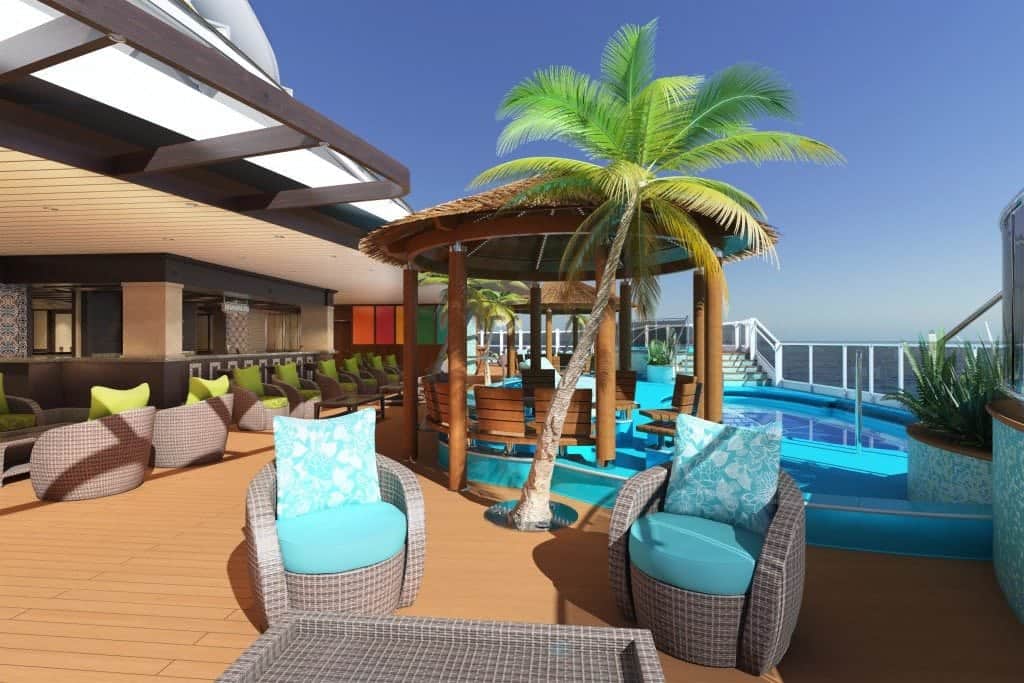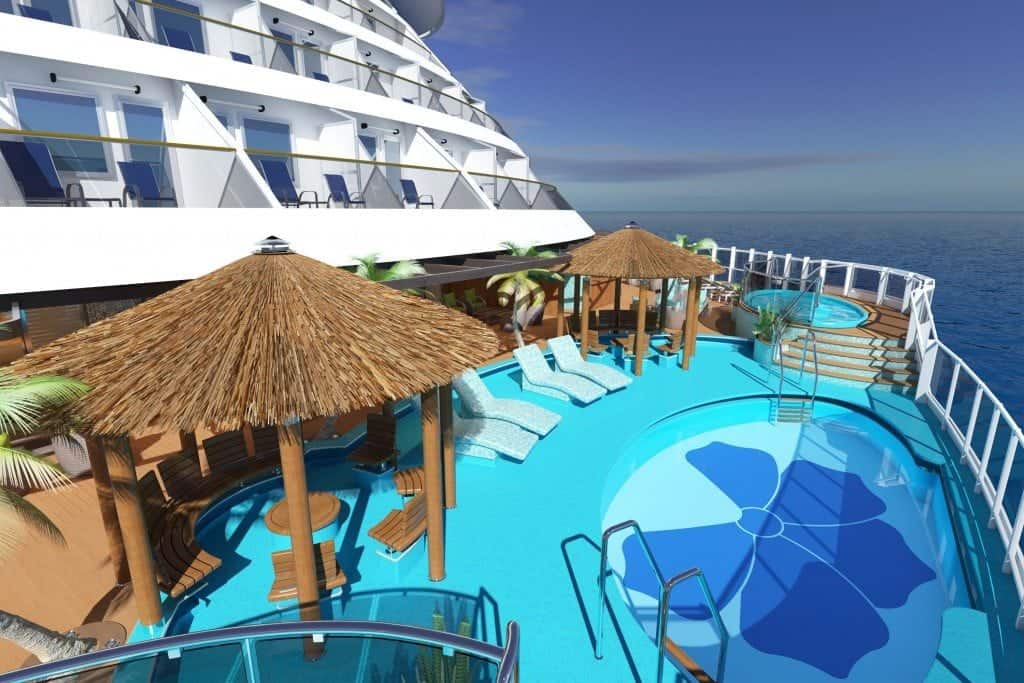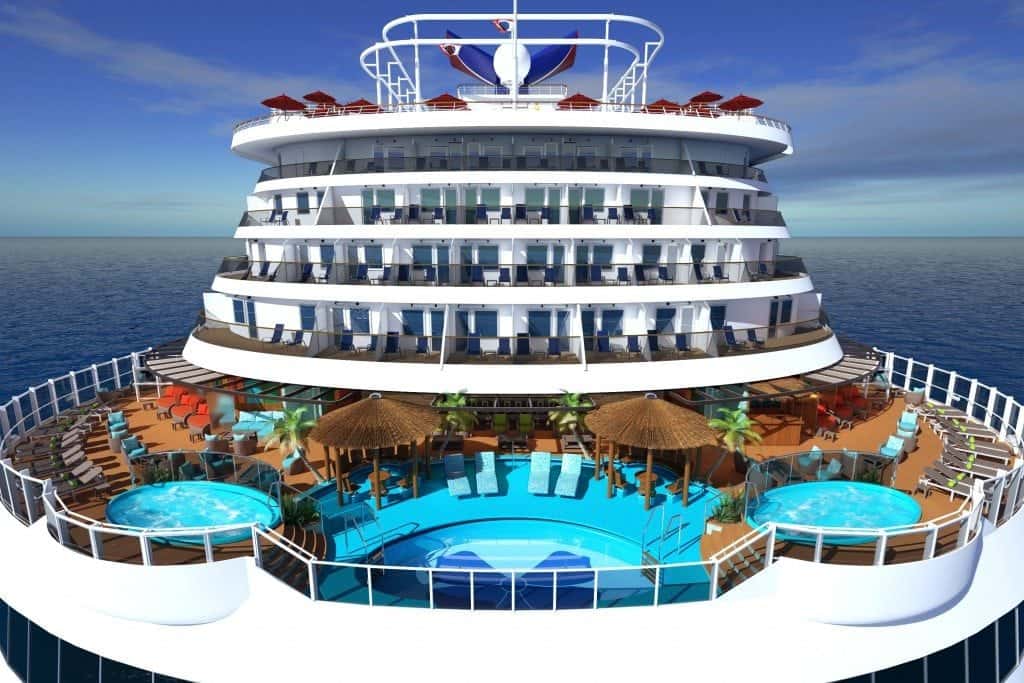 The Havana Cabana rooms also have access to a private pool deck during the day!
Family Harbor Rooms
Located within a new dedicated family zone on Deck 2, the new Family Harbor accommodations offer an array of deluxe ocean-view, balcony, and interior staterooms that accommodate up to five family members.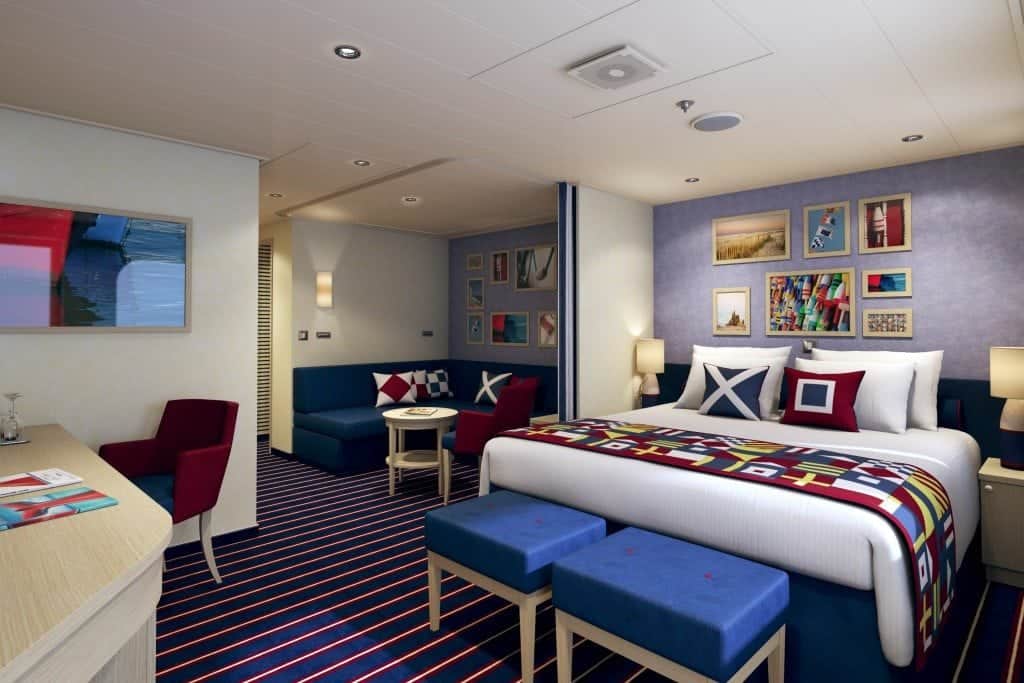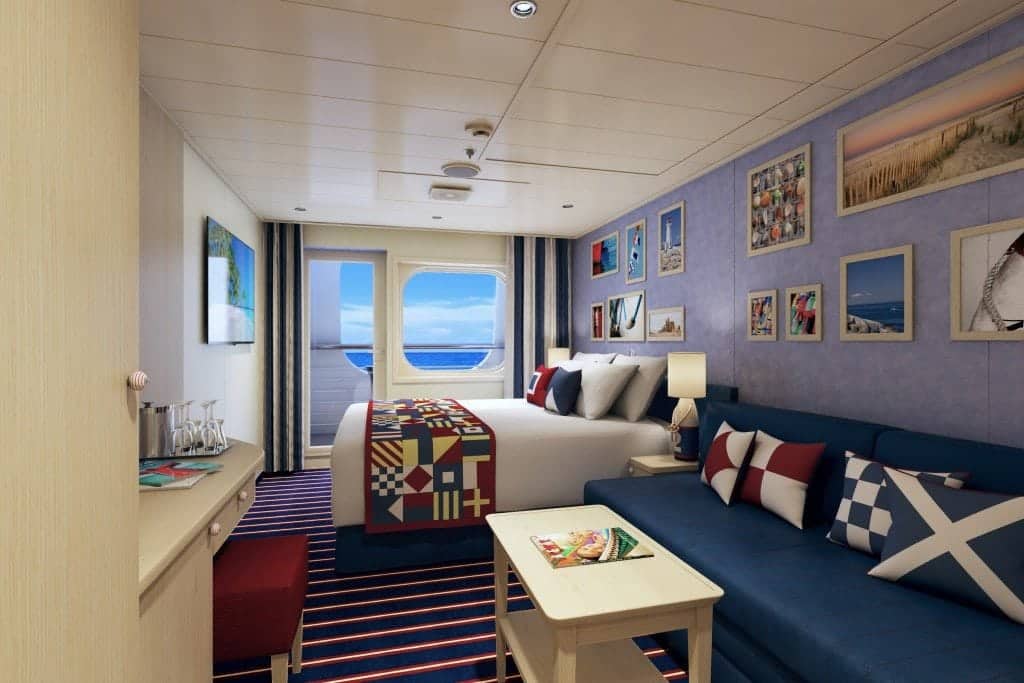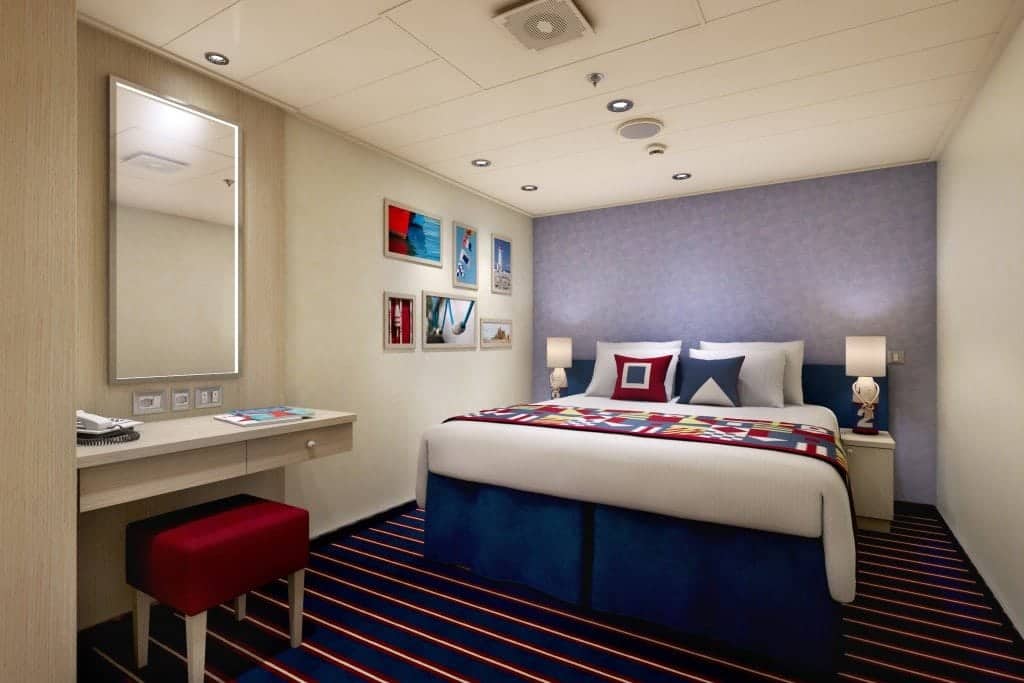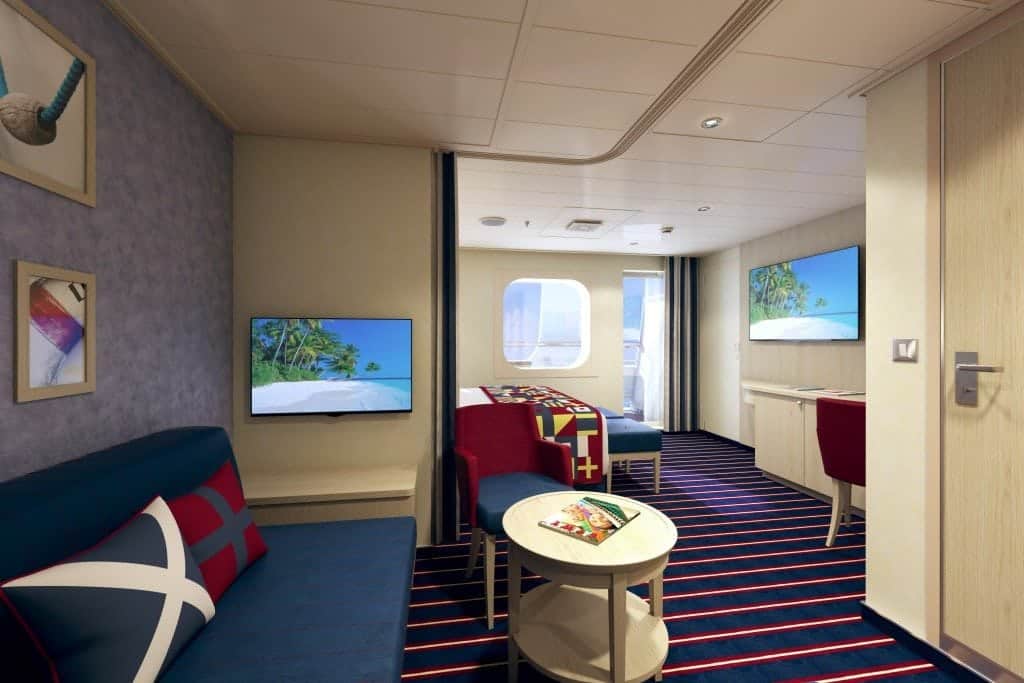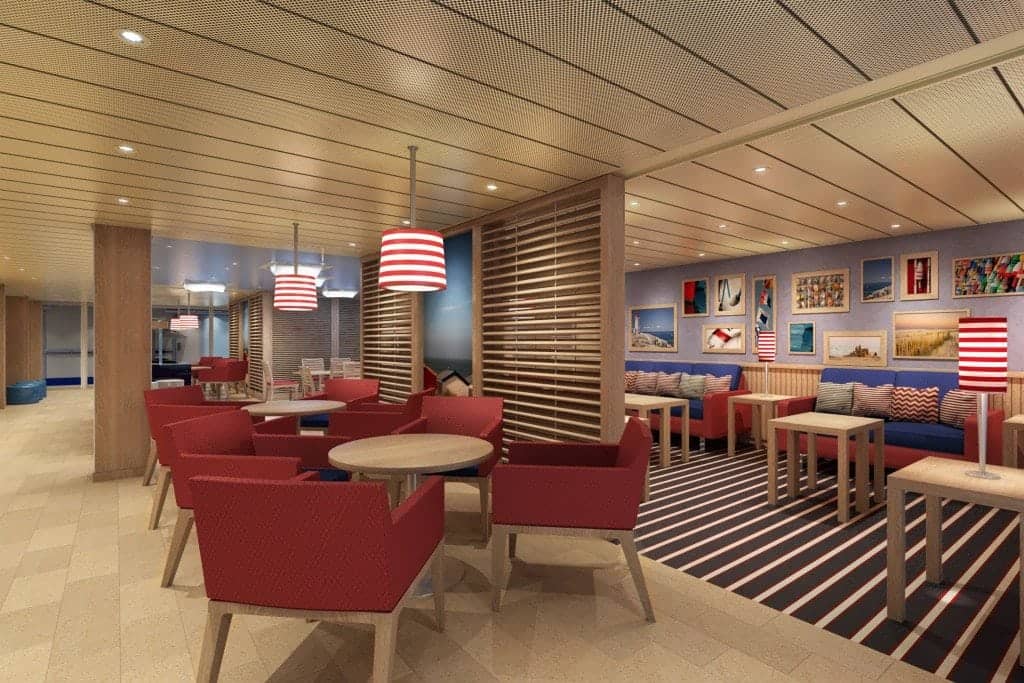 Parents and kids will have even more room to relax at the new, exclusive Family Harbor Lounge, a secluded space designed as the ultimate family hang out with large-screen TVs, games, and complimentary breakfast and snacks. A special family concierge desk will be available here to assist families in making this their best vacation ever.
Cruise fans, those new to cruising, and travel partners can get a preview of Carnival Vista at www.carnival.com/carnivalvista or follow @CarnivalVista for regular Twitter updates.
For additional information, contact any travel agent, call 1-800-CARNIVAL or visit carnival.com.
Additional Carnival Cruise Articles
Carnival Cruise Cocktail Recipes
Carnival Warm Chocolate Melting Cake
Carnival Cloud 9 Spa Room Tour
Cucina Del Capitano Restaurant 
Check out all of our Carnival Cruise Travel Guides