For today's 25 days of Holiday Cookies and Treats we are taking a tropical diversion to the Caribbean, I hope you don't mind :-)! We are sharing Chocolate Chip Coconut Rum Cookies! Ooh that is a mouthful to say but so worth it!
This recipe comes from a postcard I found in St. Thomas during our Carnival Breeze Cruise this year. I have been waiting for any excuse I could find to make these cookies and the 25 days of Holiday Cookies and Treats was the perfect reason. I mean how can you go wrong combining coconut, chocolate chips and oh yes RUM together in one yummy, luscious, please can I have 3 more cookie recipe.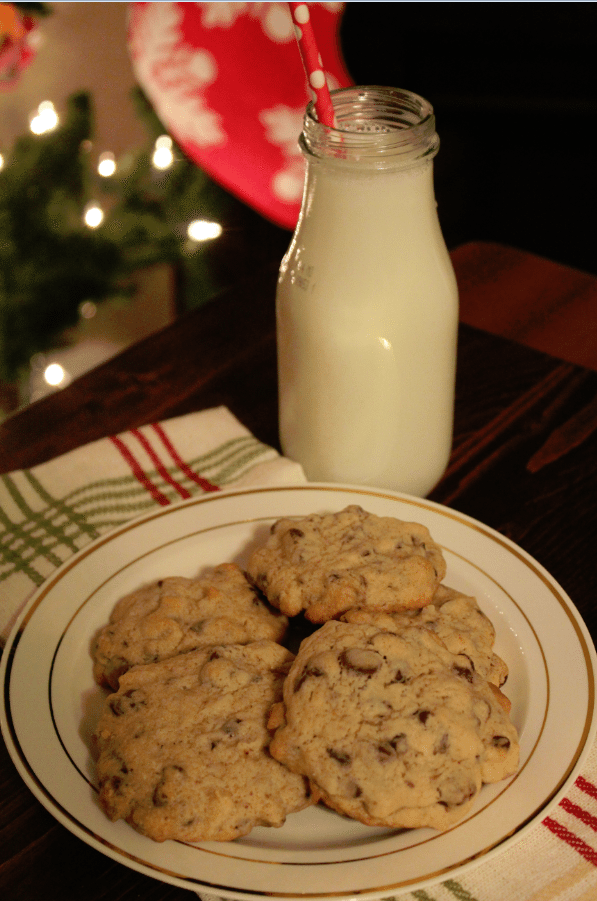 I have to make a confession.......I brought these with me to Thanksgiving this year and didn't tell anyone there was rum in the cookies. I didn't want John's family to be scared of trying the cookies or assume they would get drunk from biting into the cookie. It was a lot of fun hearing them guess what the mystery ingredient was in the cookies. They could tell there was something added to it but only one of them guessed what it was. 
Chocolate Rum Cookie Recipe
Ingredients
2 sticks butter, softened
2 1/4 cup flour
3/4 cup sugar
3/4 cup brown sugar
2 eggs
1 tsp vanilla extract
1 tsp Almond extract
1 tsp salt
1/2 tsp baking powder
1/2 tsp baking soda
2 cups chocolate chips
1/2 cup shredded coconut
1/2 cup gold rum
Directions
Preheat oven to 375 degrees
1. Beat together butter, flour, sugars, egg, and extracts
2. In a separate bowl, combine salt, baking powder, soda, chocolate chips, and coconut
3. Fold mixture into the batter along with the rum
4. Drop by the spoonful onto a cookie sheet
5. Bake 10-15 minutes, until golden brown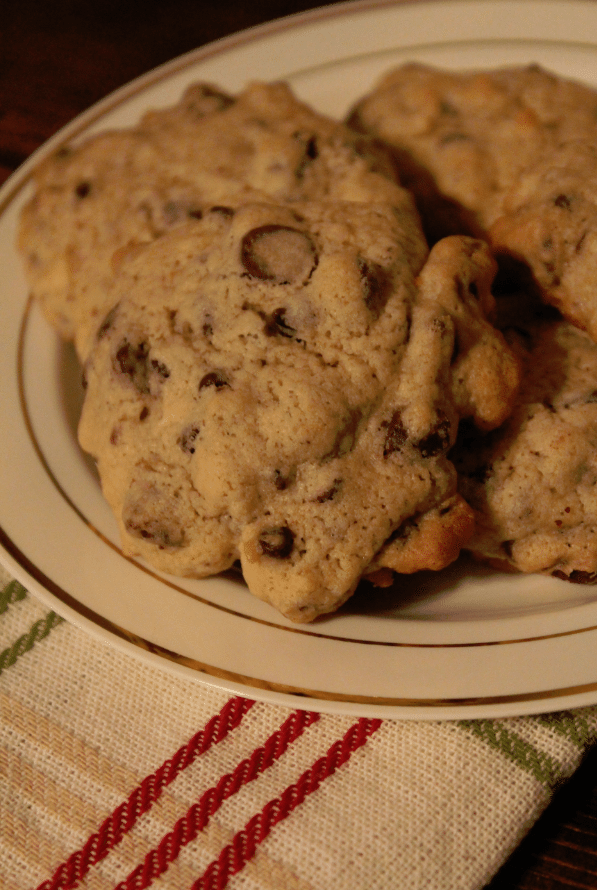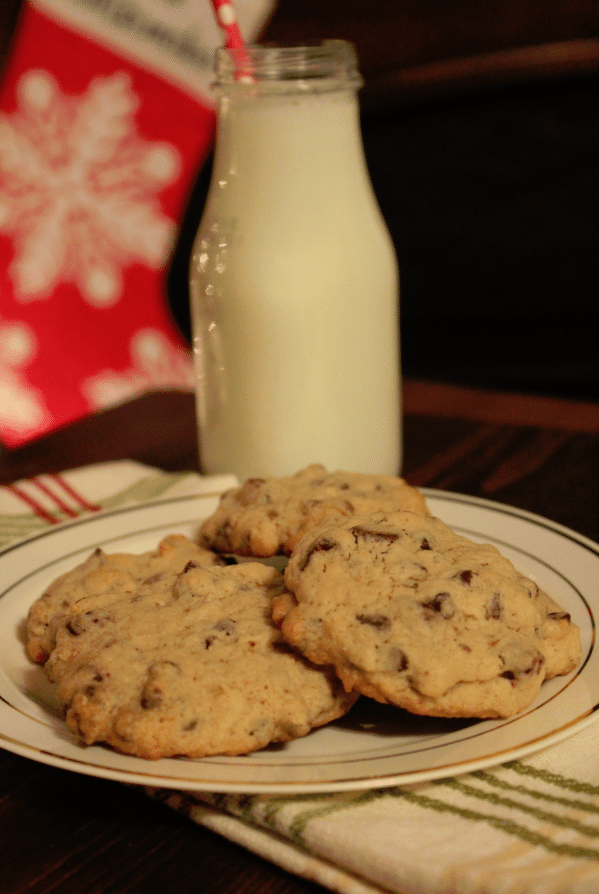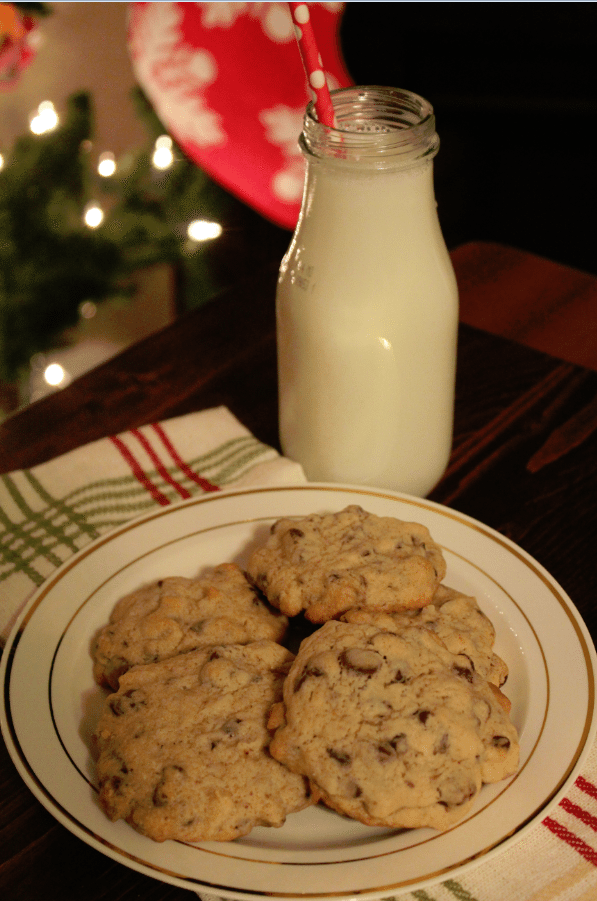 25 Days of Holiday cookies and treats
Day 1 - Krumkake
Day 2 - Crock Pot Cinnamon Pecans
Day 3 - Sweet & Spicy Almonds
Day 4 - Minty Chocolate Balls
Day 5 - Chocolate Shortbread Cookies
Day 6- Coconut Chocolate Chip Cookies
Day 7- Molasses Cookies
Day 8- Ranger Cookies
Day 9 - Coconut Pineapple Drop Cookies
Make sure to check back each morning for a new holiday cookie and treat recipe!
Do you love recipes? Check out our copy cat recipes, dessert recipes, and our Crock Pot Recipes.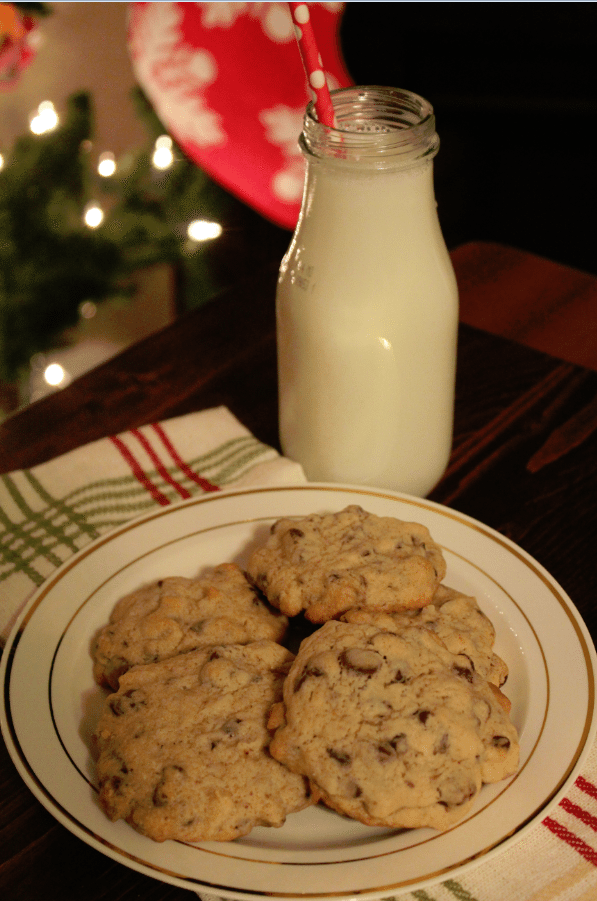 Chocolate Chip Coconut Rum Cookies
Print
Rate
Instructions
Preheat oven to 375 degrees

Beat together butter, flour, sugars, egg, and extracts

In a separate bowl, combine salt, baking powder, soda, chocolate chips, and coconut

Fold mixture into the batter along with the rum

Drop by the spoonful onto a cookie sheet

Bake 10-15 minutes, until golden brown
Recipe adapted from a postcard I picked up in St. Thomas