You all know we love our Crock Pot!
It is my favorite appliance in our kitchen! Today I am so excited to share what I think may be our best Crock Pot Recipe yet!
These Crock Pot Chocolate Chip Cookies are delicious!
I think they are quite possibly the best crock pot dessert we have made! They rank right up their with Crock Pot Monkey Bread, Crock Pot Cherry Dump Cake and Crock Pot 7 Layer Bars!
Here's the best part......they are super easy to make!
My Dad keeps teasing me that I post about super easy recipes all the time and I need to find a new term other than super easy....any suggestions?
Maybe quick and simple or ??? Any ideas are greatly appreciated.
I would hate for my dear Dad to think that I am typing the same thing day in and day out.  Yes Dad, I can totally see you shaking your head right now as you read this 🙂
Ok, back to the amazing Crock Pot Chocolate Chip Cookies.....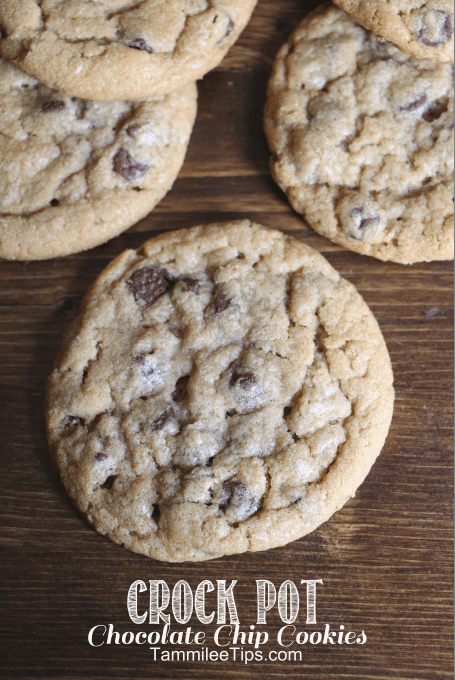 Seriously! Don't these Crock Pot Chocolate Chip Cookies look delicious!
I am going to fully admit to enjoying 1 or 2 of them even as I photographed them. I just couldn't say no to these amazing cookies.
Wait a second. I am betting you are wondering how in the heck I managed to make Crock Pot Chocolate Chip cookies.....am I right?
Well here we go...
I drove to Safeway and I cheated a bit........
I bought pre-made chocolate chip cookie dough and forced myself not to eat it straight from the tube. Because some days there is nothing better than raw cookie dough even though I know you are not supposed to eat it raw. But I guess I like living on the edge because I just can't help myself.
Then when I got home I cut open the package and sliced the cookie dough.
I then ....are you ready........
Placed the dough on a cookie sheet and placed it in the oven and cooked the dough for 14 minutes. Out popped luscious perfectly cooked chocolate chip cookies.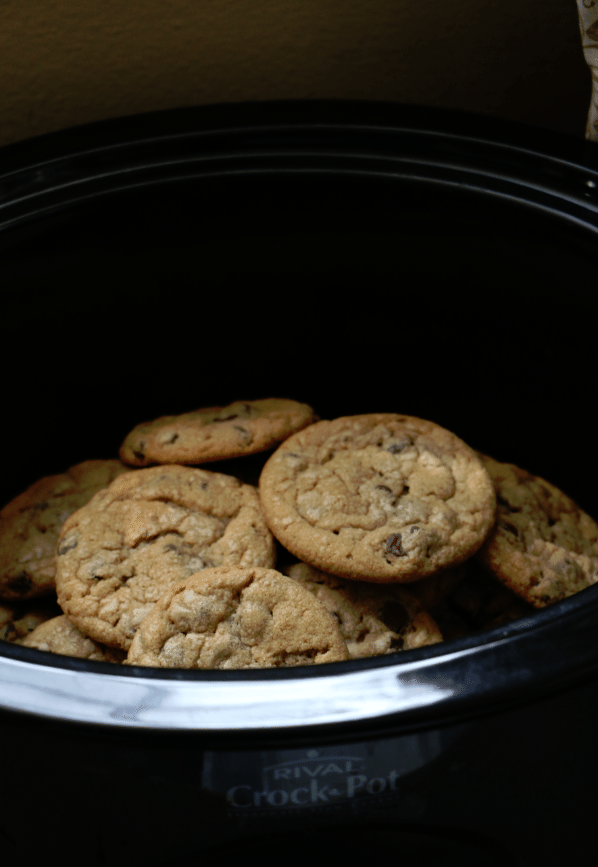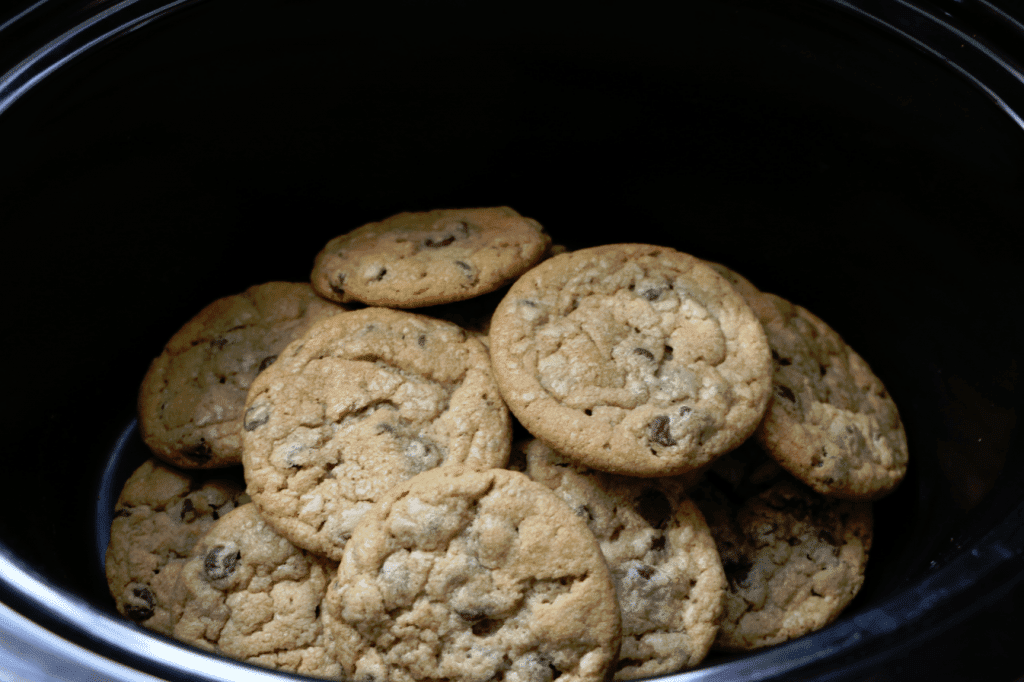 I then plopped the cookies in the crockpot and WALLAH Crock Pot Chocolate Chip Cookies 🙂
The perfect treat!
Oh and by the way before I forget.....Happy April Fools!
If you are looking for crockpot desserts check these out.